Adair's 1971 Datsun 510 (F20C Swap)

Words & Photos:  Ginash George (Synth19 Photo)
Click here to discuss the pics/feature on the forums!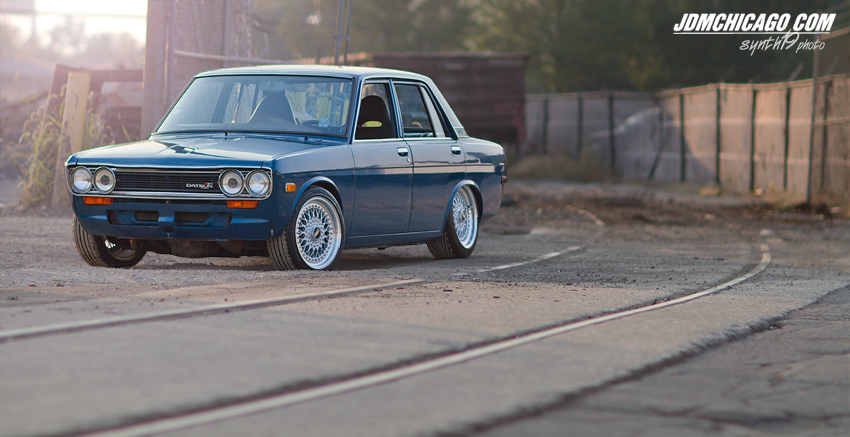 Nissan today is a major player in the automotive market,  one of the Japanese big three that have changed the way that Americans perceive imported cars.  One of the cars that brought about that change was the introduction of the Datsun 510 nearly 40 years ago.  With styling cues reminiscent of vintage BMWs coupled with predictable Japanese reliability,  the Datsun 510 was a global success.  Today,  old-school aficionados have begun rebuilding 510s in all their various forms.  Unfortunately,  finding a clean 510 is somewhat of a challenge these days.
When I first heard about Adair's 510,  I was intrigued by some purists would call it a "deviant"  build.  I mean c'mon,  considering the fact that many of the parts in a 510 are easily interchangeable with other Datsun/Nissan platforms,  what would possess anyone to do a Honda S2000/F20C swap?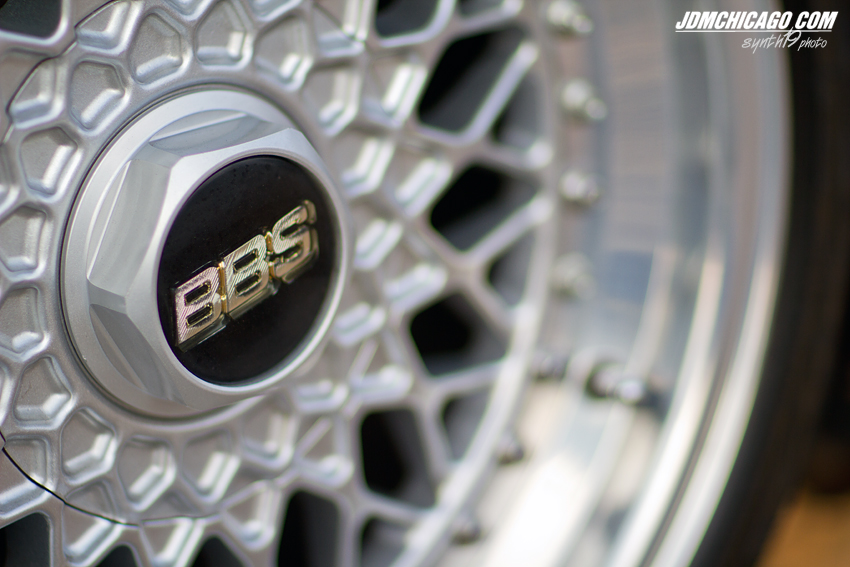 Adair says; "I chose the power plant because it was different.  I've seen several 2-door 510's complete similar swaps successfully,  but this might be one of the first F20c swaps in a four door 510.  Secondly on a car this light,  you can't complain about 240 H/P,  a 6-speed transmission,  and 9,000RPM."
You have to admit, who can argue with that kind of reasoning?
Adair has always been a Nissan-head.  His first car was an old beat-up Datsun 510 wagon.  When Adair first spotted this car 4 years ago, he knew it had to be his.  Similar to our last feature,  the 510 laid dormant for a few years while parts were being accumulated.  The project is still a work in progress,  but Adair is fairly satisfied with the build thus far.
In addition to the motor and drivetrain,  you'll notice Honda's handiwork in the interior of this 510.  A pair of leather RSX seats fit comfortably in the car.  There is nothing but OEM goodness for the rear seats but they surprisingly match quite well with the front recliners.  Adair is simple by which is reflected in the interior:  no carpet,  no radio,  and no luxury.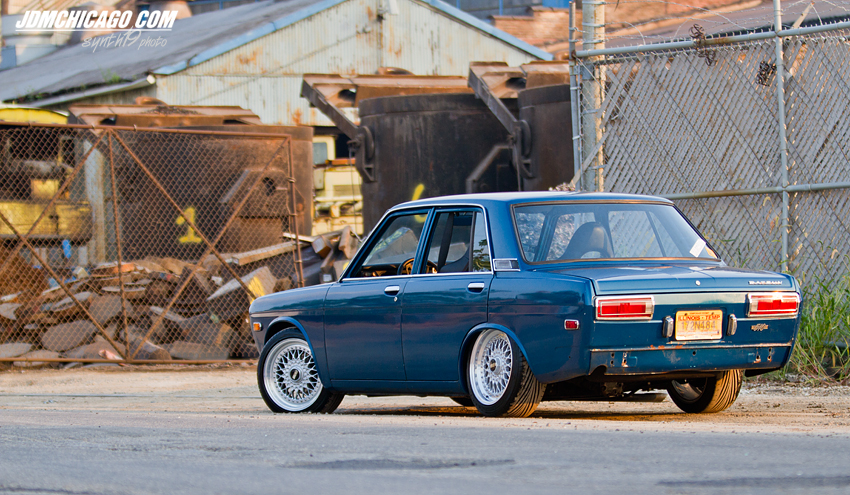 After the 510's motor work was addressed,  suspension was next on the radar . Ground Control coilover sleeves were wrapped around 82 280ZX struts. Noltec camber and caster plates,  along with bump steer spacers were installed.  To top things off,  a custom rear sway bar was added to increase suspension stiffness.
Eventually Adair plans on upgrading the brakes,  but for now Adair has gone with vented disks and larger calipers.  You'll also notice a very nice set of ultra-rare 4 x 114 Classic BBS RS wheels:  16×7 up front and 16×9 at the back.  It's a long story how Adair acquired them,  but by luck and Craiglist diligence,  Adair was able to score these suckers for a pretty good price.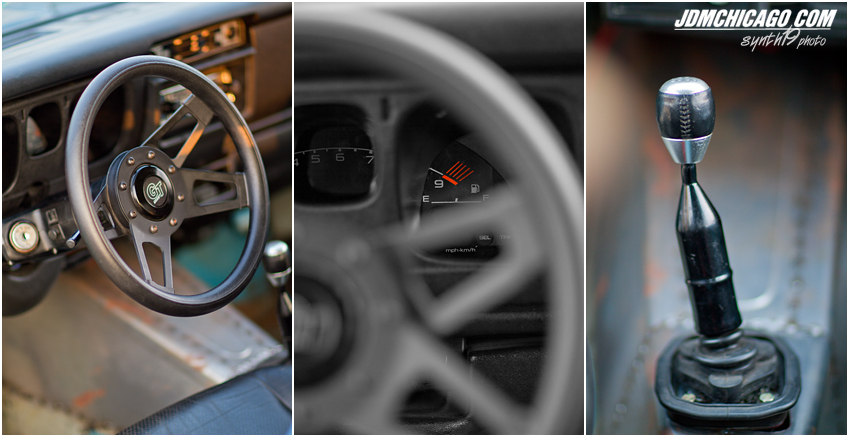 Other modifications include BMW headlight projectors,  a 2002 Subaru rear LSD,  modified OEM gas tank with a S2000 fuel pump,  and finally a S2000 gauge cluster for that final touch.  Stay tuned for a K-Pro ECU,  paint,  further body/suspension work,  as well as an ITB setup.
Adair would like to thank his wife and kids for the support,  MPH Motorsports  (Toti and Lee),  George for his engine and transmission mounts,  Kenny and his son Armani for countless hours in the garage,  Benny for his knowledge in trouble shooting and helping him find those difficult to find parts,  and Dan in Plainfield for the wiring harness.
-JDMCHICAGO
High Res Gallery:
Comments
comments