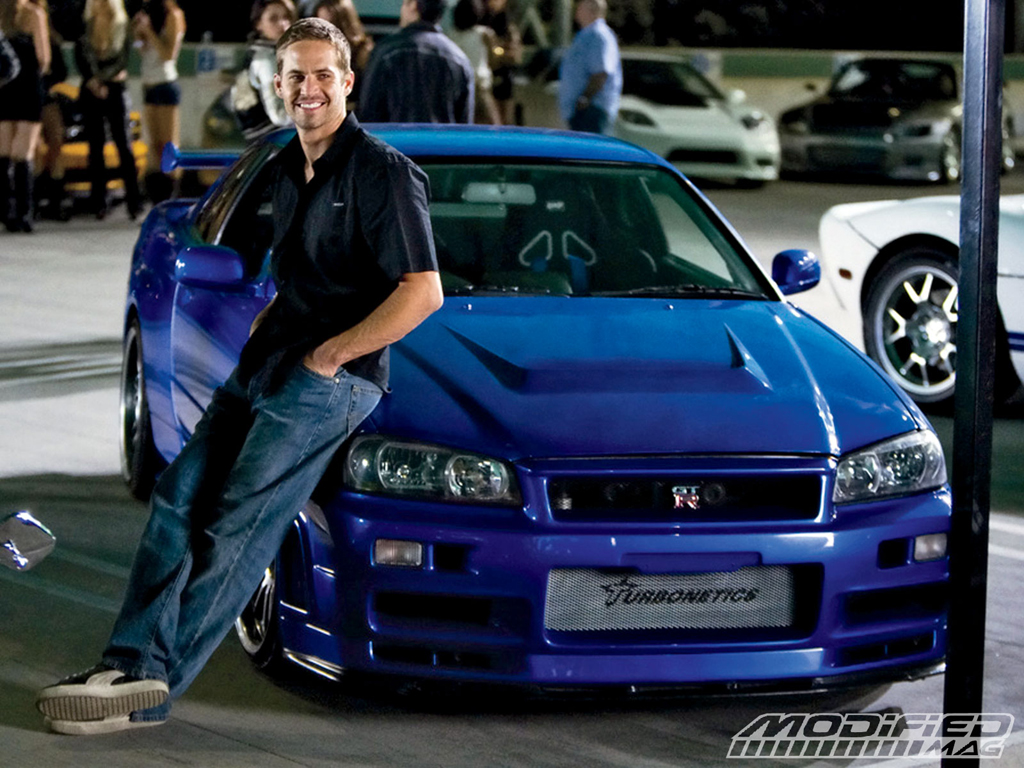 Most of us were shocked when we heard the news of the tragic passing of Paul Walker.  Paul Walker was best known for his role as "Brian O'Conner" in the Fast & Furious series.  As car enthusiasts, these films defined and shaped the import automotive community.
Some of the films may have had some corny elements to them, but seeing our passion on the silver screen over the last 10 years was something we all were excited about. The reaction and love given to Paul and his family has been unbelievable.  It's sad that only after his death did we realize his impact to us all.
Paul wasn't just an actor cast to be a "car guy," he actually was a car guy.  As the F&F series gained popularity and became more commercial, the type of cars changed. However, Paul was the one advocating for Japanese cars in the films. The Nissan Skyline in particular will always be synonymous with Paul Walker.  If you search on youtube, you'll even find several videos of Paul in Japan visiting obscure tuning shops. This is something only a true Japanese car enthusiast would do.
Cars wasn't the only thing that defined Paul. He was genuinely a good human being, father, and philanthropist. His legacy will not only continue through his films, but through his charity organization that was established in 2010- Reach Out Worldwide (ROWW).
JDM Chicago has decided to design a sticker in honor of Paul Walker. These will go on sale on Monday. Price is $10 per sticker. Please note that EVERY cent of your $10 is going directly to Reach Out Worldwide. That's right.. we are eating ALL costs ourselves. These are limited to only 300 total. Our friend & JDM Chicago collaborator Morris Jamalang (Equilibrium USG) helped to tweak our design and also donated the vinyl for this project. PLEASE SHARE once these go live and help us reach the goal of $3,000 to ROWW!
Special thanks to:
Andrew Link Photography
Kevin Burke
The Affiliated
NWMOTIV.com
The above 4 dudes helped cover the paypal fees so we didn't have to pass that onto the customer!
Sample of Sticker: