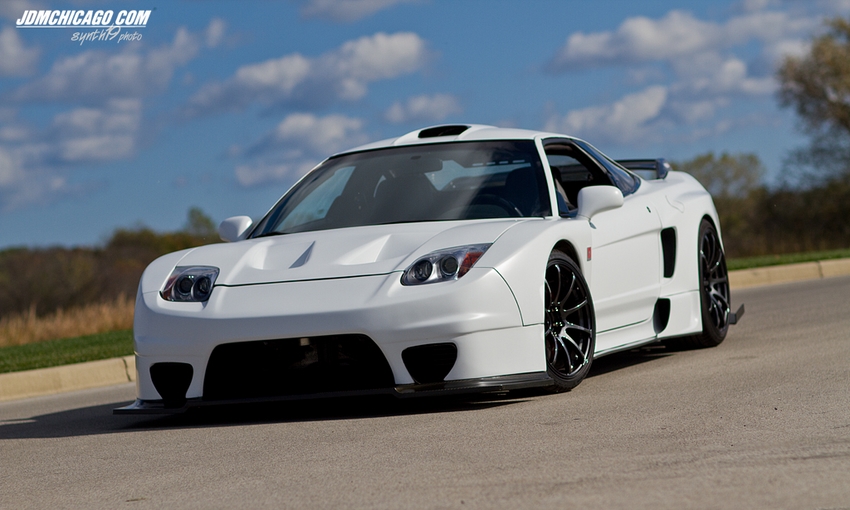 Photos &  Words:  Ginash George (Synth19 Photo)
Click here to discuss this car on the forums!
Any Honda/Acura NSX enthusiast has seen Jeff's car in one form or another. With over 170,000 views on his original build thread on NSXPRIME, the attention Jeff has received on the forum is equivalent to a viral YouTube video. Fans of innovation, read on…
Jeff purchased his NSX in 2005. Having always been a "German car guy," the NSX was immediately appreciated from a random test drive.  Jeff knew then and there that he had to have an NSX. Within three months, Jeff found a perfect '91 with only 55k miles. The purchase reaffirmed the reason he started his search in the first place: acquiring a vehicle with perfect balance and exotic looks. Within no time,  a vision carefully crafted by his imagination slowly came into play.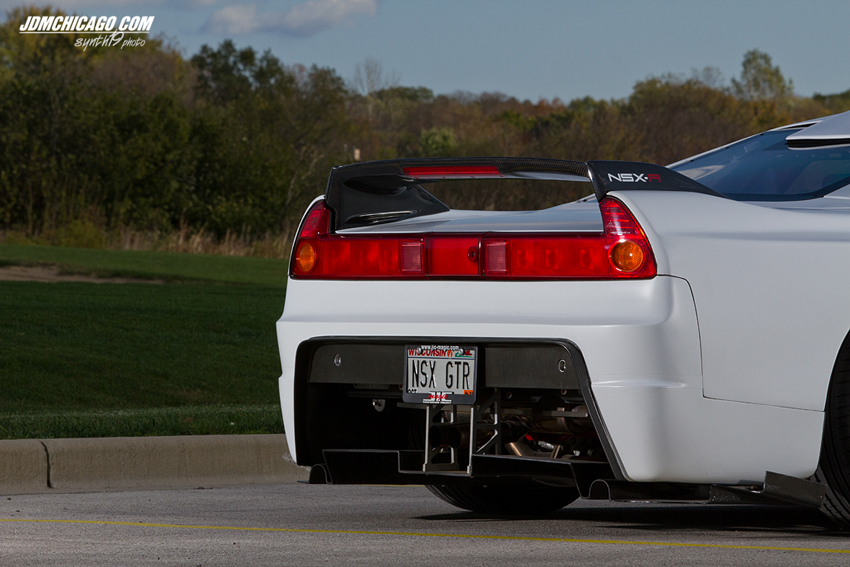 One thing I learned about Jeff is that his M.O. is doing things differently in order to harness his creativity. The fab work on his original rear bumper turned quite a few heads in the mid-2000's. Inspired by the Novitec F430, Jeff skillfully created a one-off  mold that went into production for his own car.  Fast-forward 5 years later-  Jeff decided to re-do his original rear bumper, which is now more JGTC inspired.  I think he really nailed the look here. It looks super aggressive and flows so well with the rest of the kit.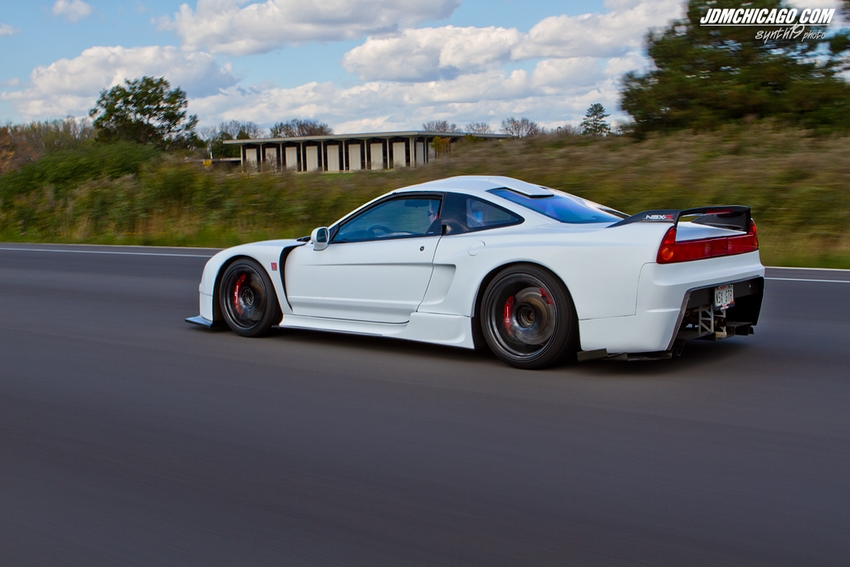 So here we have your standard rolling shot. Cool NSX right? Standard Sorcery Widebody right? NOPE! Look closely and you'll notice some impressive customization that literally rocked my world the first time I saw Jeff's version 2.1 build. Not only did Jeff rebuild the rear bumper and diffuser, but he removed the outer B-pillar and turned it into a 6 window coupe with an aggressive sloped belt line. Usually this kind of idea ends horribly. But not in this case.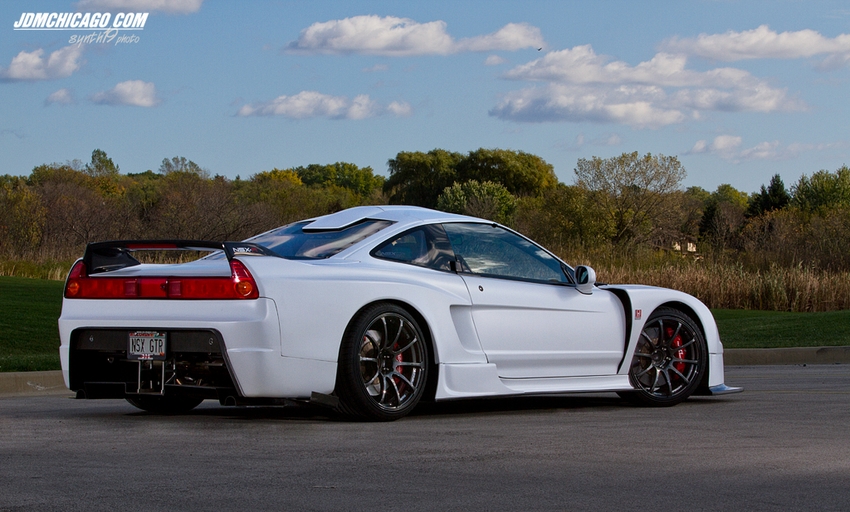 Above is another rear shot to give you guys additional appreciation of the customization to the rear. Jeff changed the geometry of the roof to make it look longer and aggressive. The factory hatch/glass was replaced with polycarbonate, a lightweight alternative to glass. Jeff is still researching some options for the motor, but more then likely, will go with an ITB setup with a functional roof intake and plenum.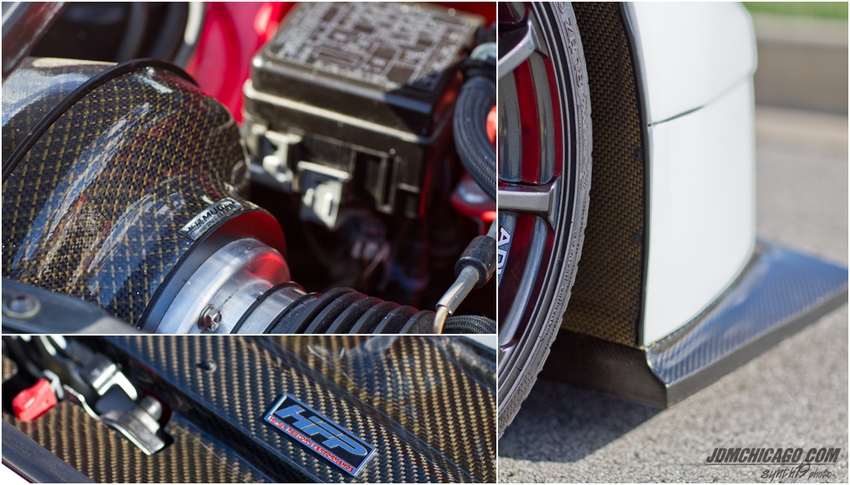 Jeff's car was originally red, but the white you see here is a temporary vinyl wrap. He is still debating on a final color choice, but once that is done the small details such as the hood, and door jams will be painted accordingly. Take a look at the fender liner on the right. Seriously? Carbon/Kevlar liners?! Who does that?! A true BOSS.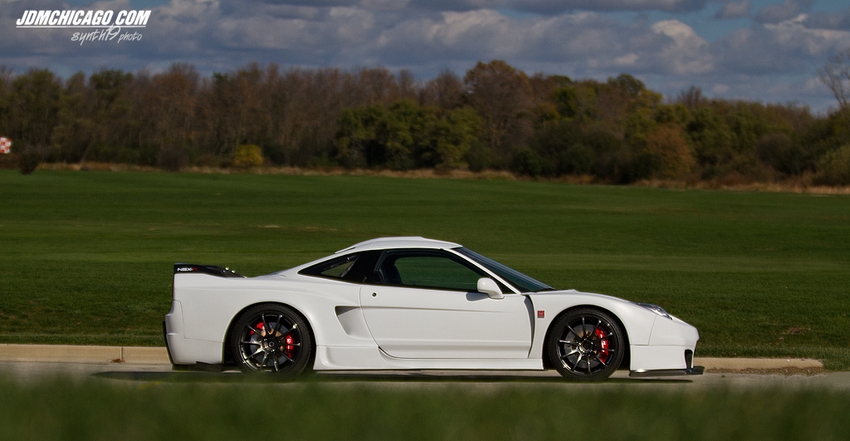 A side profile shot. The body is a combination of production parts (Front Fenders: Sorcery, Hood: Route KS, Rockers: Sorcery, Rear Quarters: Sorcery) and the custom pieces made by Jeff himself.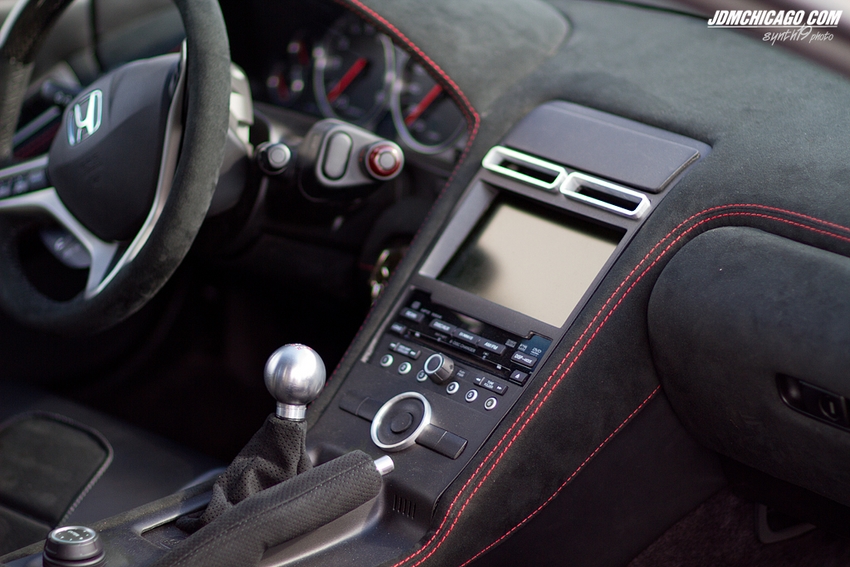 The interior is a hybrid of the original styling covered in modern Alcantara and soft leather. Seats are from Downforce and utilize OEM power sliders. The electronics are something that is truly a marvel. All pieces are factory Acura components (sourced from an RDX) and are fully integrated into the car. This includes all the hands free BlueTooth, navigation, rear-view camera, and audio. The late model Civic steering wheel has been modified with the RDX controls for the BlueTooth and audio functions. The goal was to cover all the modern amenities and make it look like they are all supposed to be there. Well done sir, well done!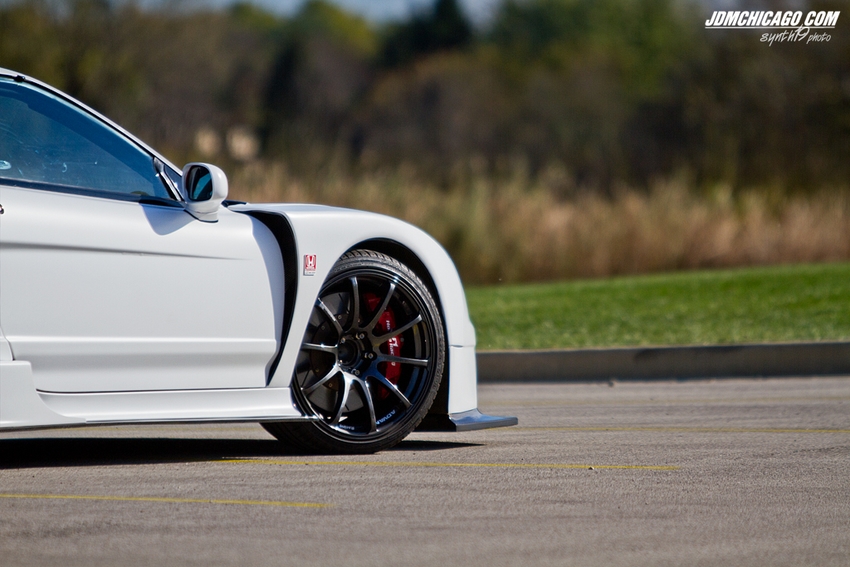 Advan RS's are wrapped with a set of Continental Sports. The innovation of the body and interior didn't just end there- you'll also notice a set of Brembo front and rear brakes retrofitted from a 2005 VW Touareg. These are the same as the brakes used on the Porsche Cayanne.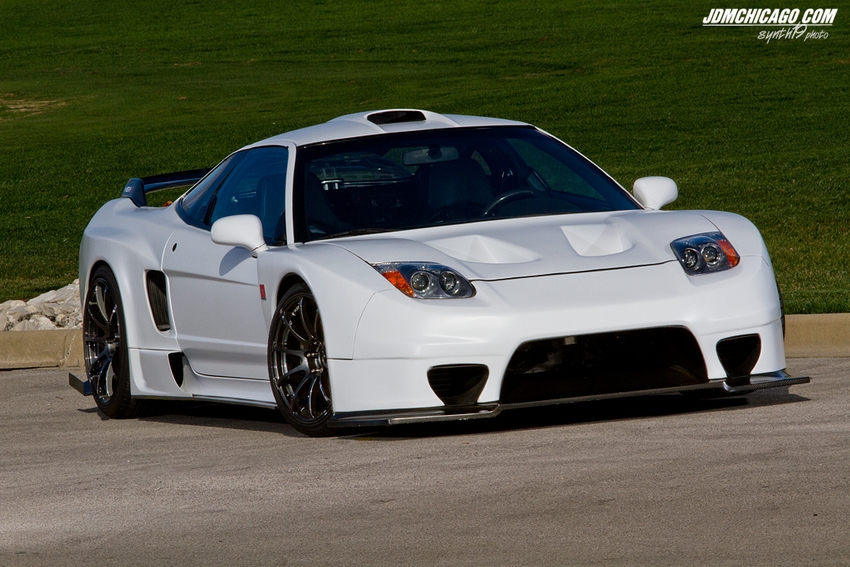 Hard to capture here, but the work done on the Route KS hood includes some pretty nice custom ducts as well as additional customization to map the airflow.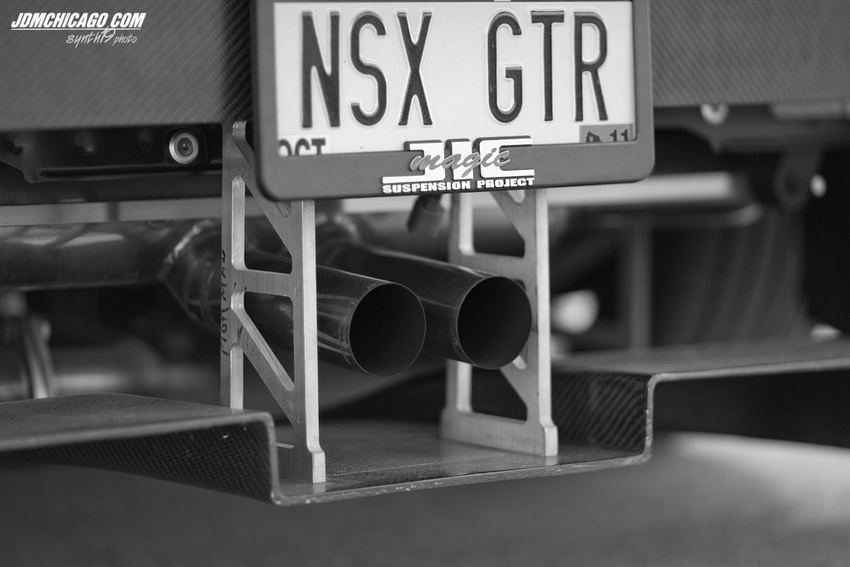 That Sorcery center exit exhaust sounds incredible. Especially when VTEC kicks in, yo! Thanks again for checking out this feature and I cannot wait to see more stuff from Jeff. Be on the lookout for future updates as this build continues!
-jdmchicago
Mod list:

Suspension
JIC FLA2 dampers
Swift Springs
Umbrella Auto Design VRH system (front only)
Honda Type S Sway bars
Mono-ball sway bar links
Wheels
Front Advan RS 18″ x 9.5″
Front Tires Continental Sport Contact 2 255/30ZR18
Rear Advan RS 19″ x 10″
Rear Tires Continental Sport Contact 2 275/30ZR19
Brakes Front
Brembo Monoblock 6 Piston Calipers
Rotors 14″ x 1.25″ floating
Rear Brakes
Brembo Monblock 4 Piston Calipers
Brembo Parking Brake Calipers
Rotors 14 x 1.0″ floating
Gallery  (click for high res images):

Wallpapers  (1920 x 1080):
[pic 1]  [pic 2]  [pic 3]  [pic 4]
Comments
comments