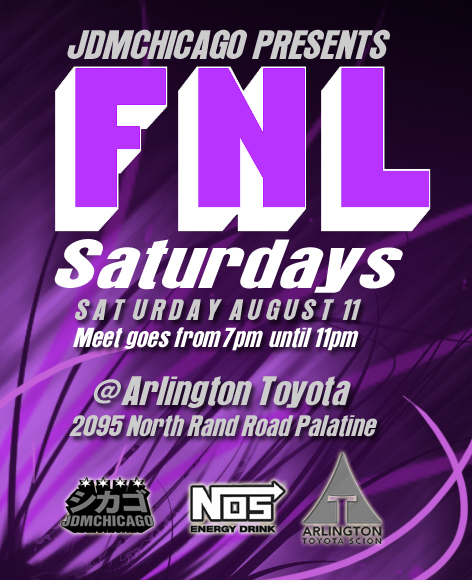 After a very successful event this past July,  we are coming back to Arlington Toyota and Scion!  Thanks again to our gracious hosts!
Q/A:
1. How many spots will there be?
We have roughly around 800-900 spots allocated.  More then last time! 
2. Will there be food/drinks available?
Yes,  we will have a vendor selling food.  NOS will also be present.
3. Security/Police gonna be there?
Yes, we have around 6 security guards and police officers present.  No douchebaggery will be tolerated! 
4. What if I decide to be a douchebag and do a burn out,  etc?
We will have you arrested and kicked out.  Not to mention blacklisted from any future events.
5. Garbage?
We will have trash cans around the dealership,  please use them!
Comments
comments