We met up with Christian from  LOS GARAGE last week to take a few quick snaps of their STI build.  A few people have been inquiring about this car;  so to meet the public's demand,  a mini-shoot was in order.  Be on the look out for a version 2 shoot as things progress with the build.
This car shows that you don't need to spend a ton of money to make a car look cool.  Take the front for example-  a 2011+ front facia conversion,  paint matched grill,  and chargespeed lip  are subtle modifications that make this STI stand out.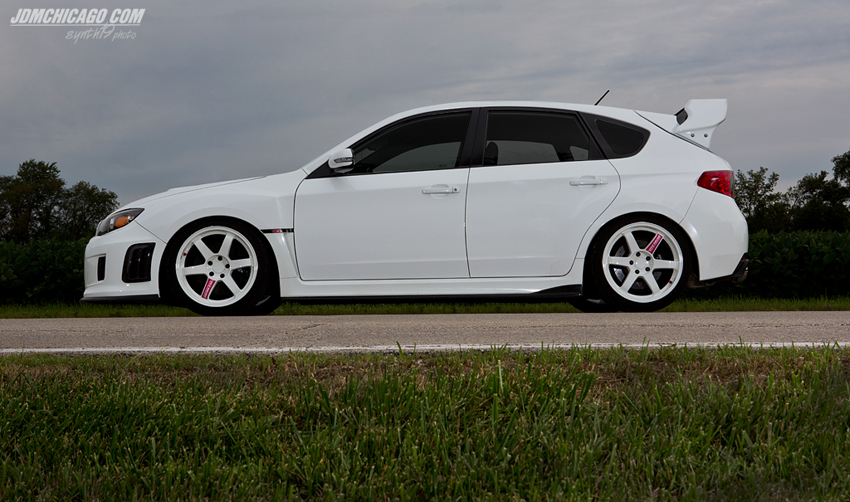 Carbon side steps really balance out the front lip along with the rear.  Wheels are the everpopular Volk TE37SL's in 18×9.5 +22.  Props to Sexy Sergey's House of Wheels for the custom paint.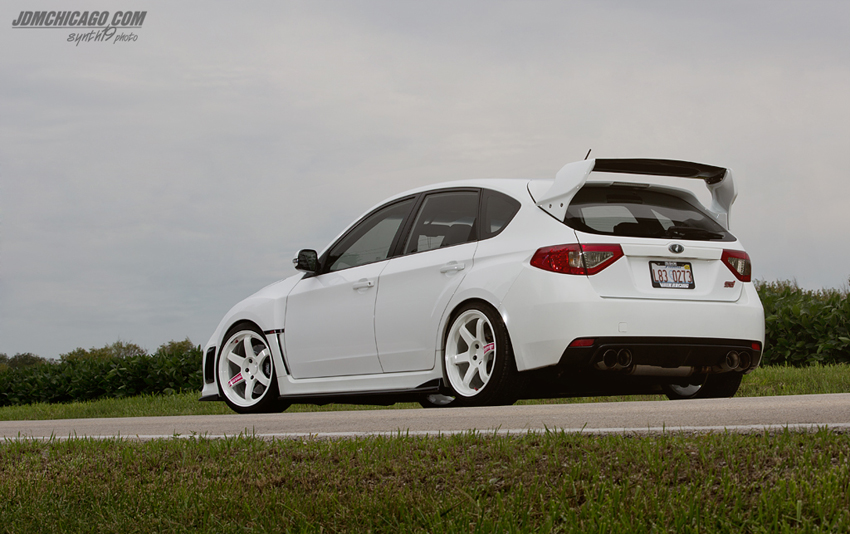 A touch of aggressiveness brought to you by a Black Top aero hatch spoiler.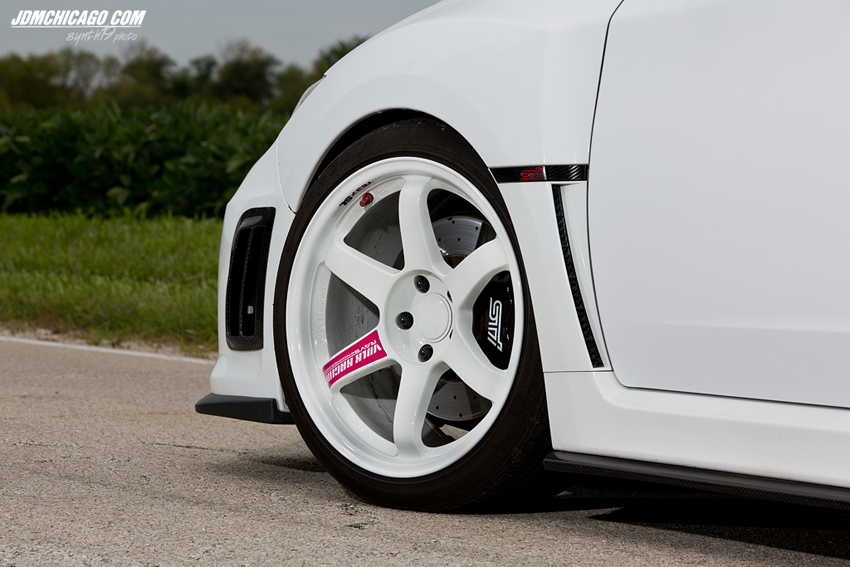 BC coilovers do the job for this daily.  Nice attention to detail with the custom Volk flat caps adaptors and cherry blossom red SL decals.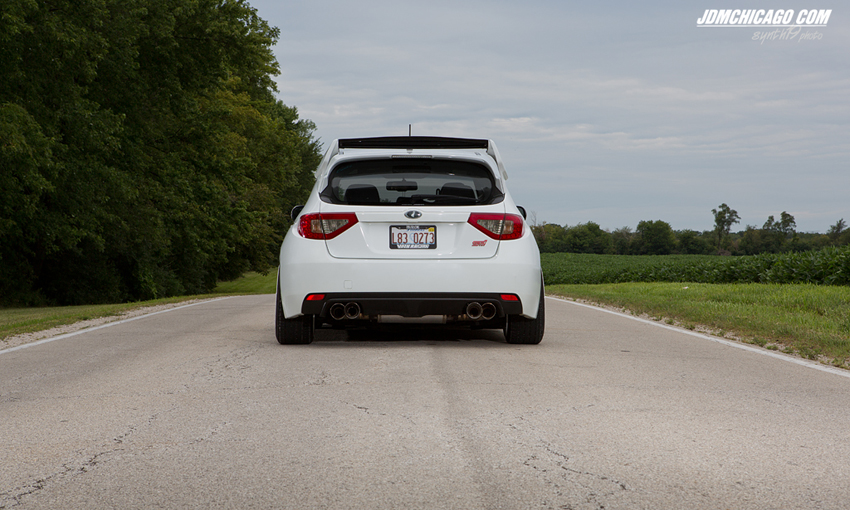 One last shot of the rear and exhuast setup.  Full turbo back with a custom merged twin tip catback.   That's it for now.. but click below for higher res pics!
Gallery: 

Comments
comments