Photos: Special thanks to Ethan Caldwell who was able to shoot this feature while in Japan.  Also special thanks to our friend Yuki Kokubun for providing outstanding translation services.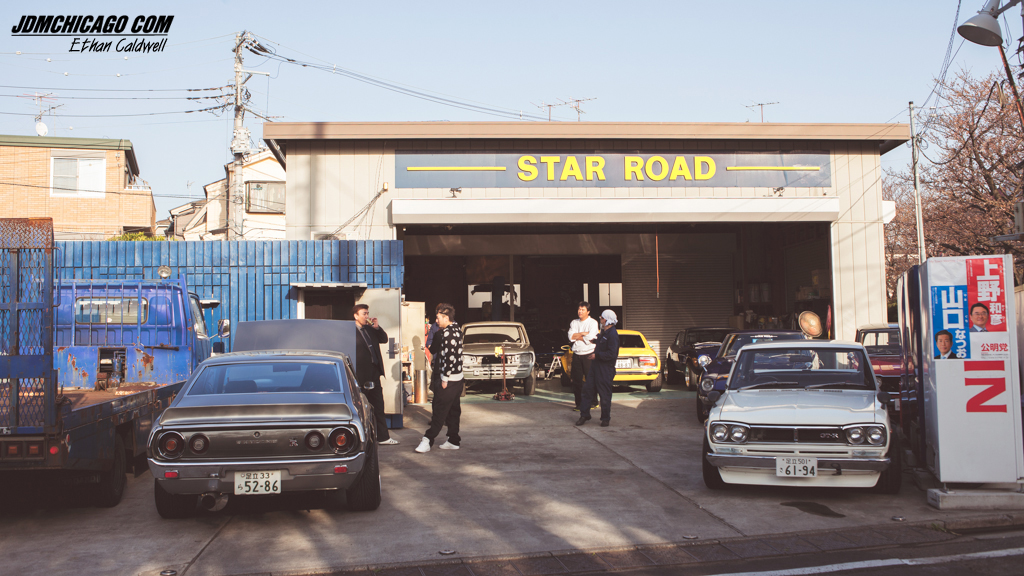 With the recent interest in Japanese vintage cars, it's rare to find many of these small specialty shops in Japan that are really accessible. This is simply a byproduct of several factors such as a language barrier and the fact many of the shops do not have a strong internet presence. Although English has emerged as the global language, it really hasn't taken off in Japan. This is shocking to many Westerners who just assume "everyone should know English." Go to Japan and see how this theory works. haha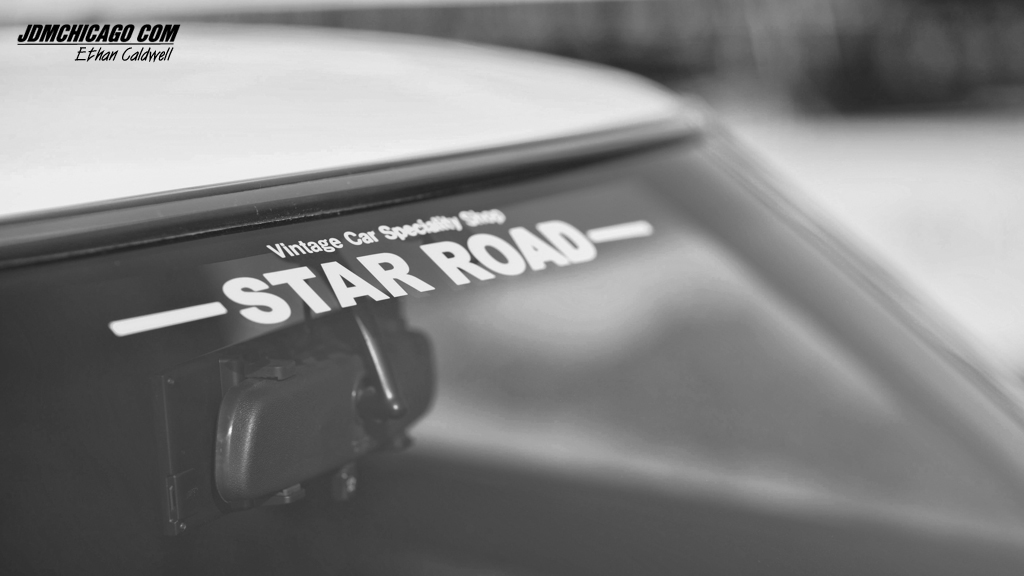 Japan has had a self sustained economy for many years. Hence, no need or incentive for them to pick up English.  Compared to other Asian countries, you rarely see English being used in their media. Although this has changing in recent years, it very difficult finding someone on the street that can hold a legitimate English conversation with you.  So with this in mind, I am always very impressed with the shops that have developed fans and and have a following outside of Japan. Star Road is one such shop.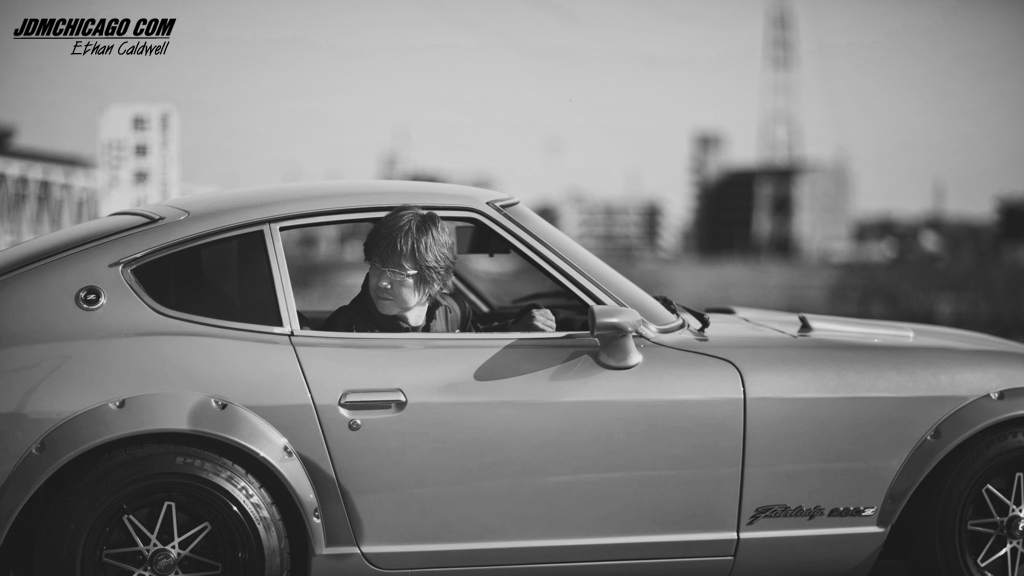 Meet Shouji Inoue, owner and founder of Star Road. Shops such as Star Road usually come from humble beginnings. Shouji didn't have much money at 25, but did have a passion. Sometimes that is all you need to be successful. He was always into cars and motorcycles since he was a child, so starting Star Road was something he felt was a natural evolution. His focus was not to simply restore cars, but combine "kyusha" style (meaning "old car") with today's comforts.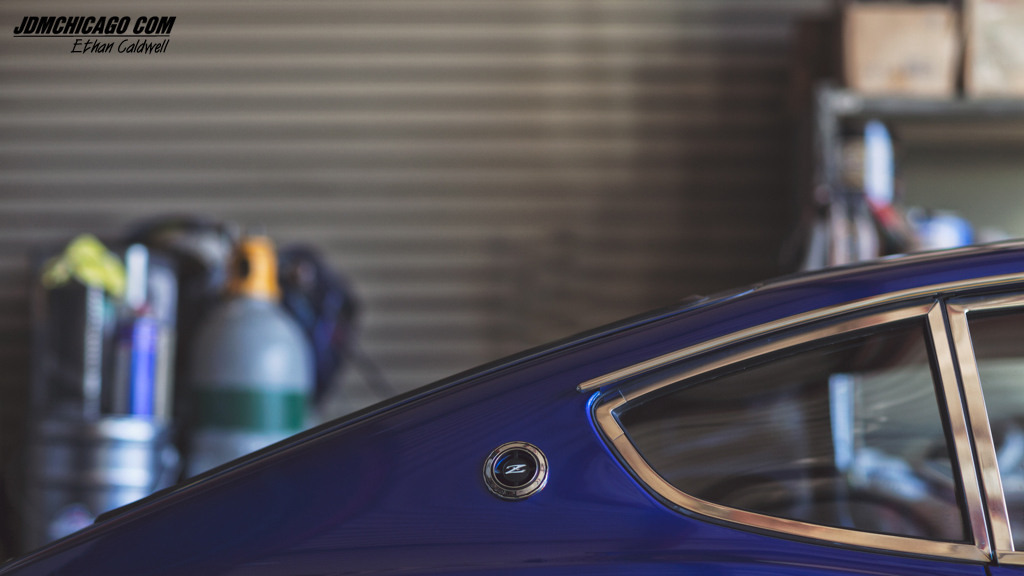 Here is a detailed shot of a beautiful S30 to give you an indication of  the quality and paintwork Star Road delivers. When Star Road first started 21 years ago, they outsourced most of their bodywork and paint. Shouji never felt satisfied with the work that was coming back to him, so eventually everything was done in-house to ensure quality control.  "I just don't like to make compromises; so I started doing the bodywork myself. At first, it was just body work, then I wanted the engine to be built without any compromises too so I started producing my own parts to achieve my level of expectation. These are some of the fundamental elements that stand behind Star Road."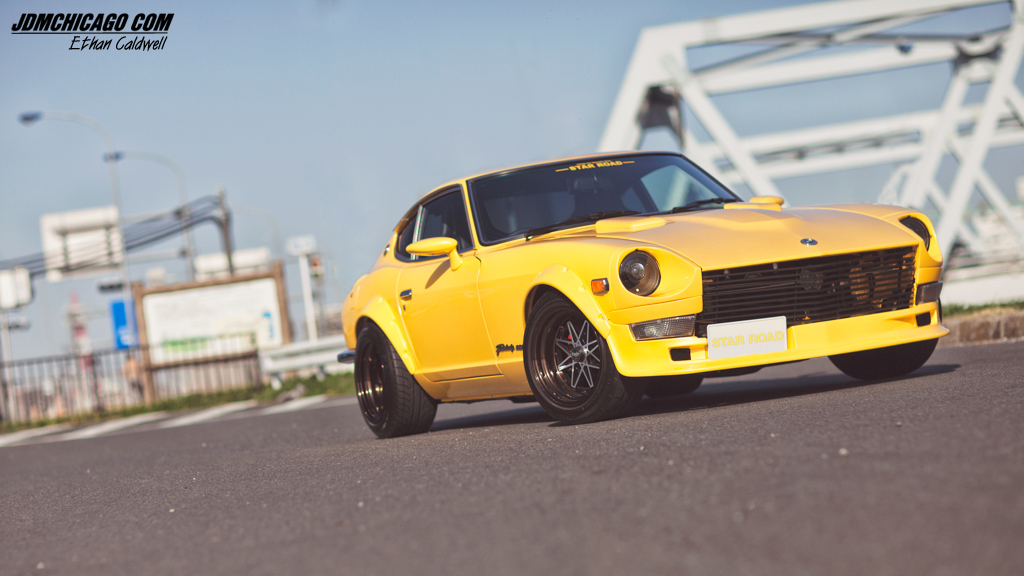 This beautiful yellow pearl s30 which was built to a level deserving a showing at a concours d'elegance. We'll go into more detail in part 2 of this feature.  The "Z" was really the car that started it all. When Shouji was in elementary school, his neighbor had a 240z which he absolutely loved.  Soon after Shouji obtained his driver's license, an S30 was naturally his first car purchase.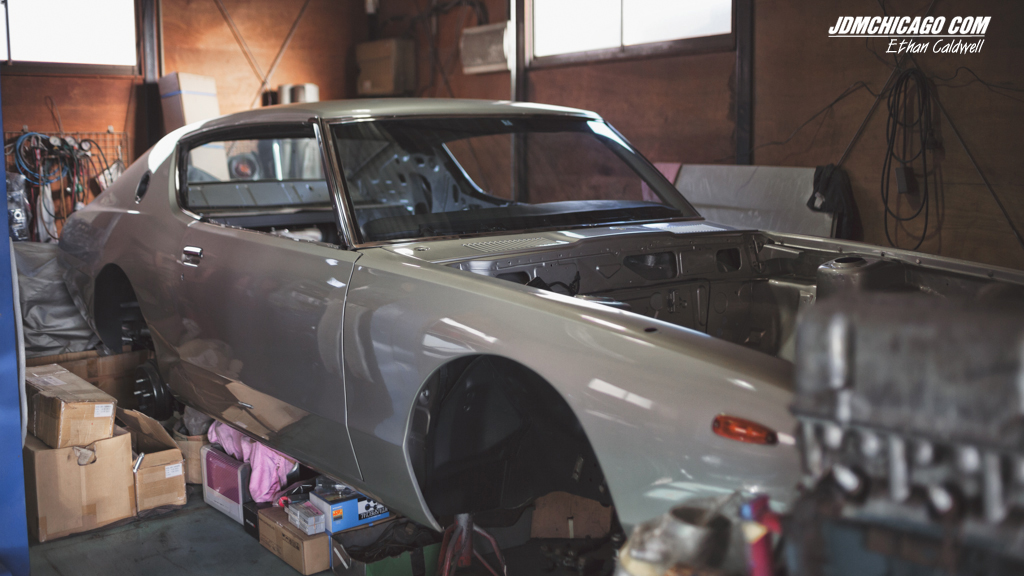 Although space is a challenge for many shops in Japan, you still manage to get things done. I can't wait to see this completed project. It's been a few years in the making…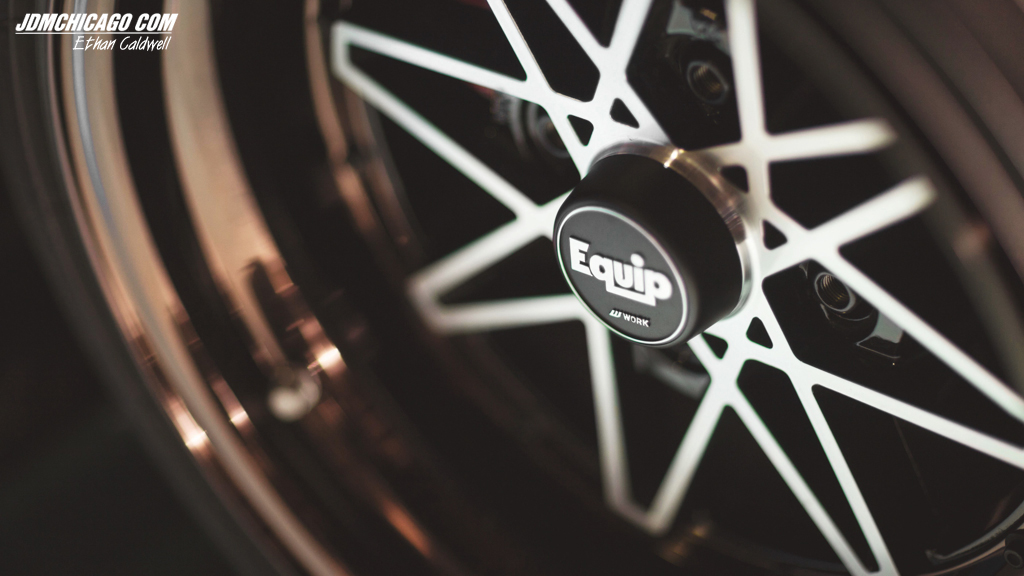 You'll notice that Work seems to be the wheel of choice for Star Road.  "The President of Work wheels loves cars and is very passionate about his wheels. His undue almost obsessive focus and zero compromise attitude toward wheel making is what attracts me to Work wheels." Shouji has been personally been involved with work wheels. He has been essential in providing valuable feedback for the Equip 03 such as offsets, BBK clearance, and color options. Look out for a Star Road original will be released within the next month or two.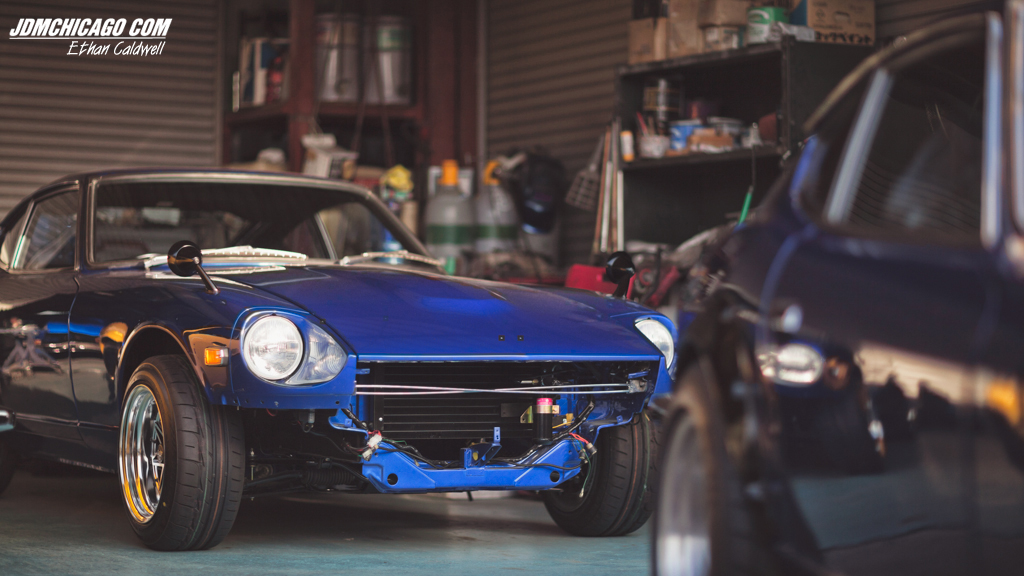 You guys may be familiar with the above car as it was featured several years ago by Speedhunters.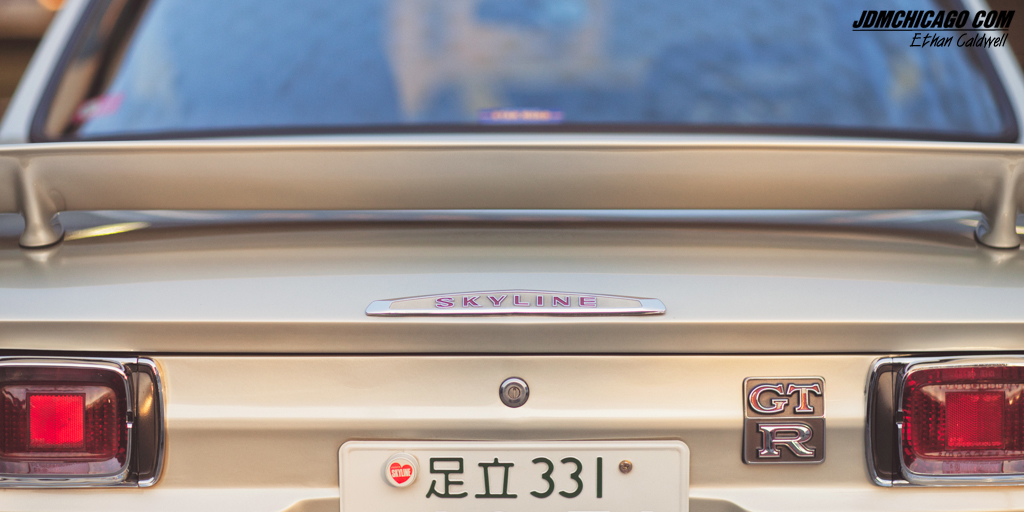 Star Road doesn't just build S30's. Other vintage models such as this super clean KGC10 are also one of their trademark builds.  Shouji has almost a visceral connection when he builds a kyusha.  "It is the feeling that you are in total control. That sense you are 'one' with the car. How you can feel when your car is having a bad day. A car will not betray your dedication."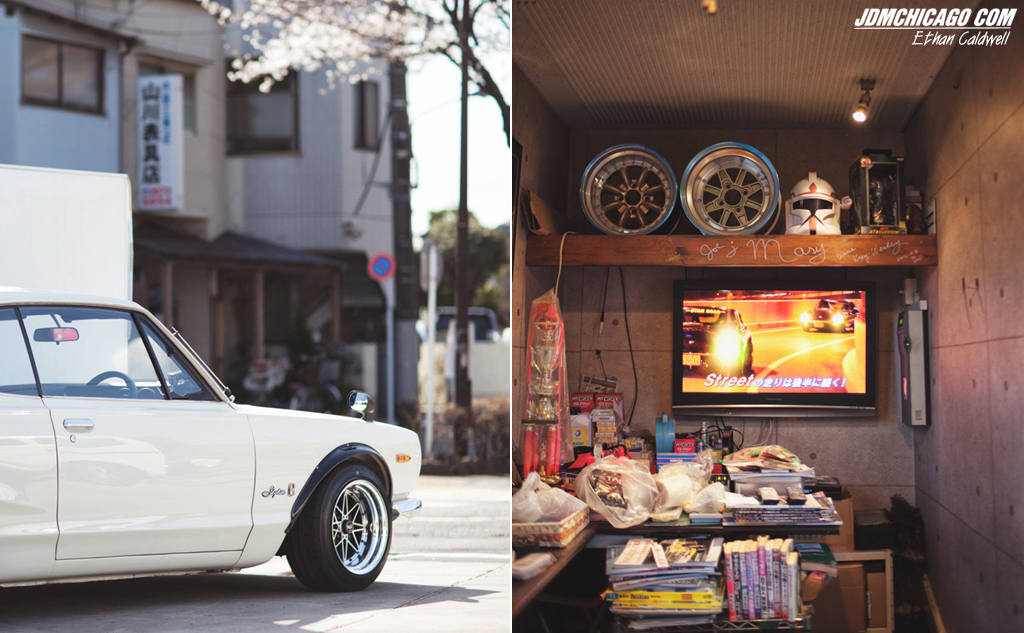 Hakosuka on Work equips on the left, and some nicely displayed wheels on the right (Panasport and Speed Star MK2).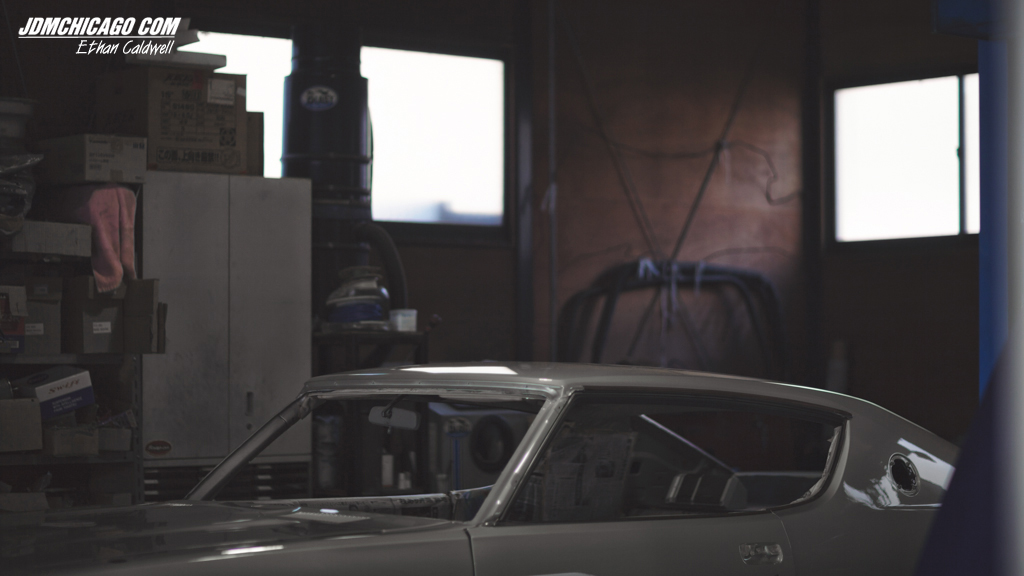 Thanks for checking out this feature, but we're not done just yet! Stayed tuned for more info and a full feature on he Yellow S30 we posted above.
Comments
comments