Part 1 Here.
Welcome back to Black 4/Tuner Evolution coverage by Pat and Ray.  This part will focus more on the VIP styled cars from the Black section, with a few stragglers from Tuner Evolution. Be sure to come back in a few days for part 3 coverage.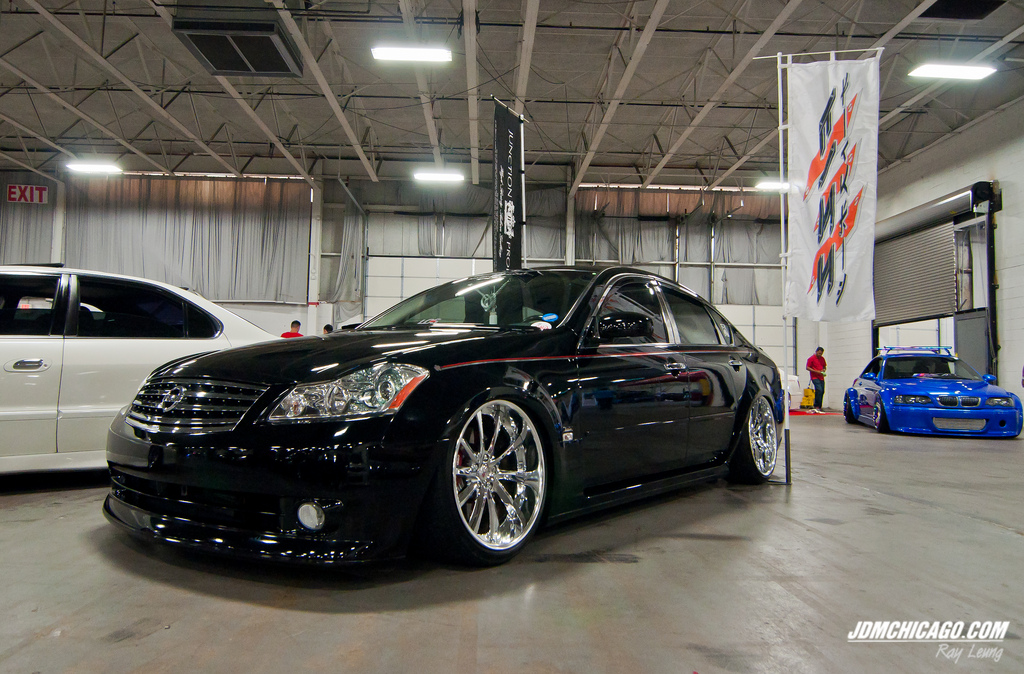 Ming from Fizz AutoSports Chicago took home the Black 4 "Best Infiniti M" award. The car is sporting a clean Junction Produce kit with custom flares that helps tuck the Kranze Vishunu wheels when airred out.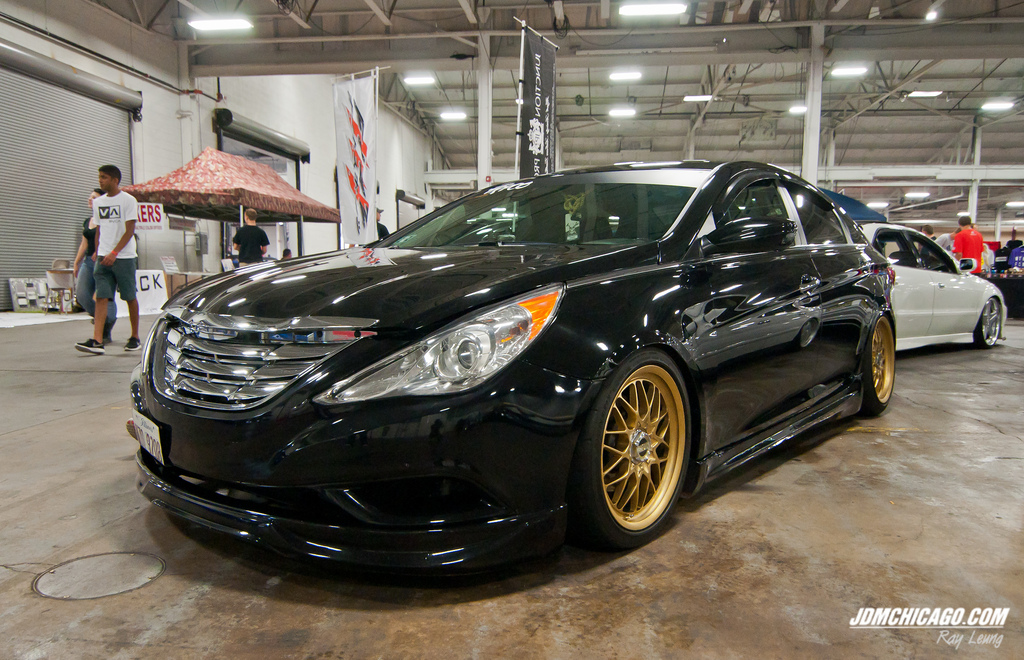 Jonathan rolling static on custom gold Volk Evolution IV wheels. Didn't see that many sparks this time around on the road trip but I think he took care of those problem areas since last year.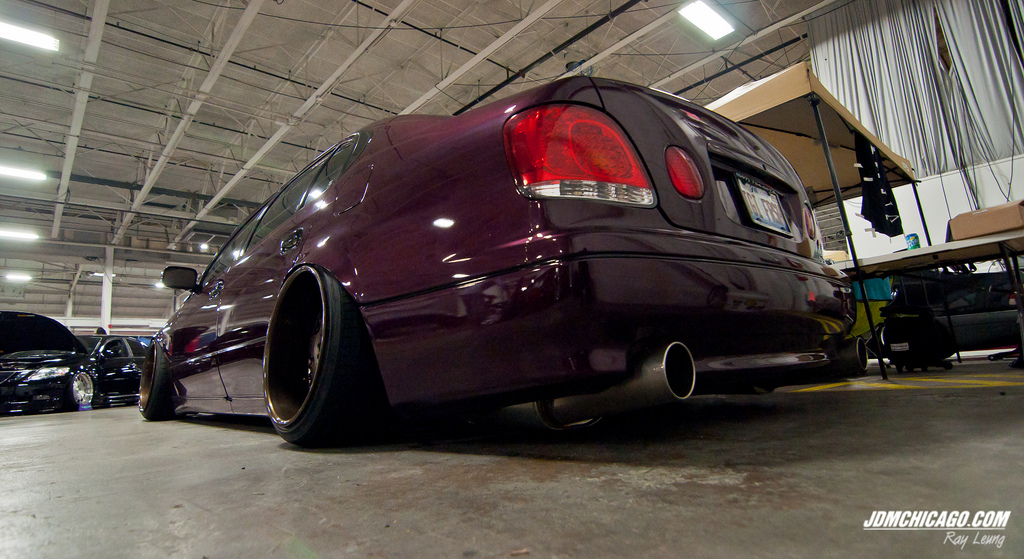 Congrats to our buddy Martin with getting married and winning the Black 4 "Lowest Static" award with his GS on his custom rebuilt Junction Produce Scaras.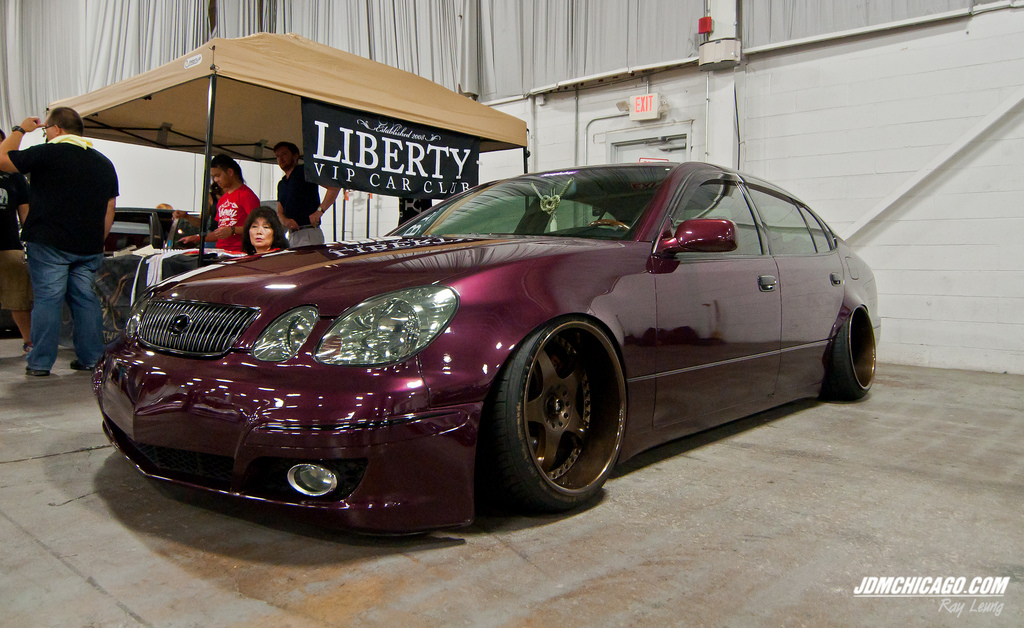 Martin is also sporting a custom Mercedes Benz E-class front bumper that we finally got to see in person. This car is sometimes called the "Benzus"!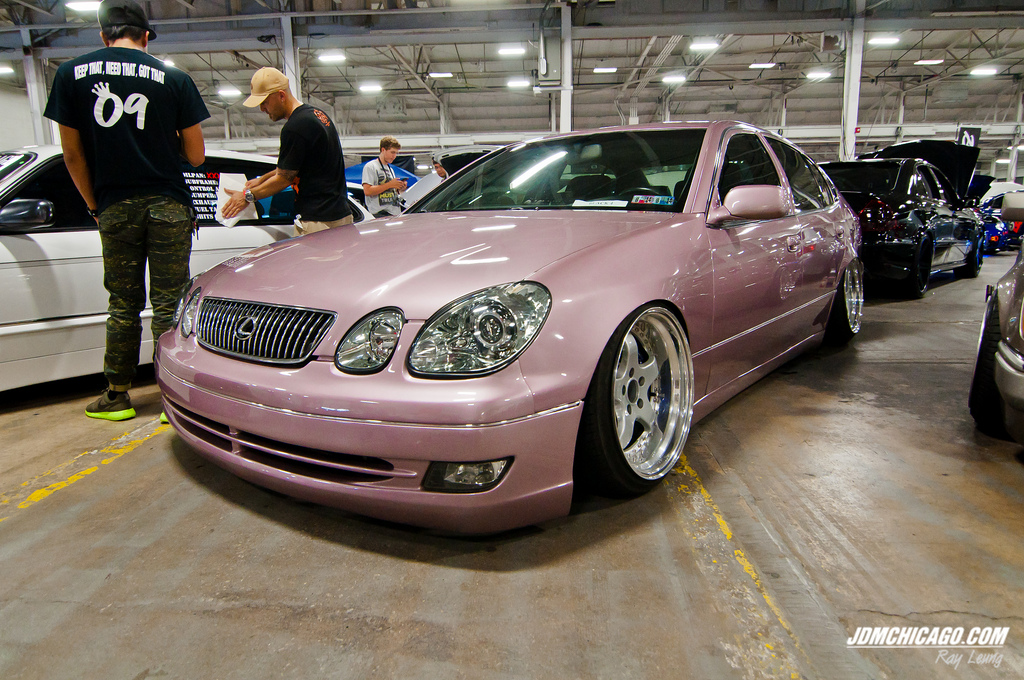 Miss Chane with her freshly painted GS that took home the Black 4 "Best GS" award. And yes, we think she's a hotty!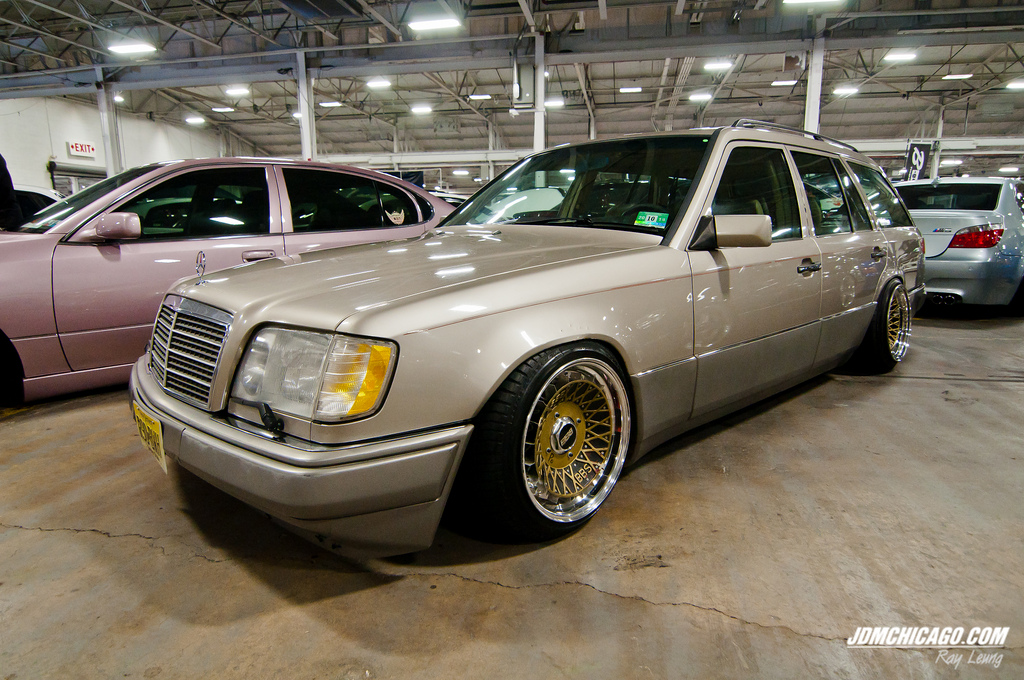 I saw this Mercedes Benz wagon last year but this time, he is sporting some super rare BBS wheels with cooling fins.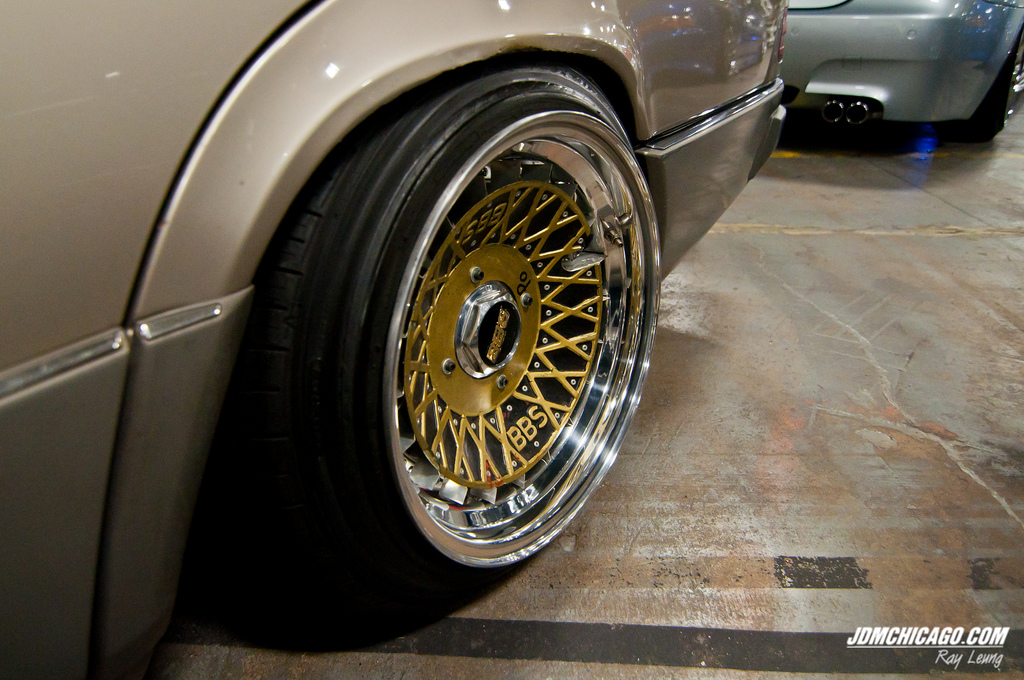 One thing I know about these wheels is that they were hand painted and are pretty hard to find.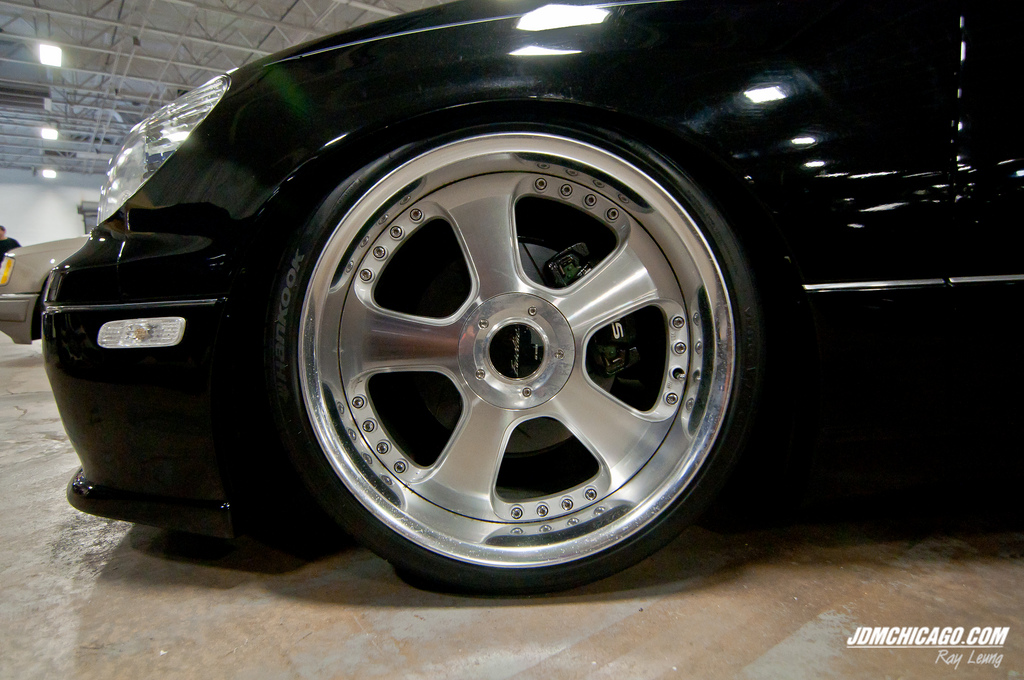 A set of Work Euroline FS's.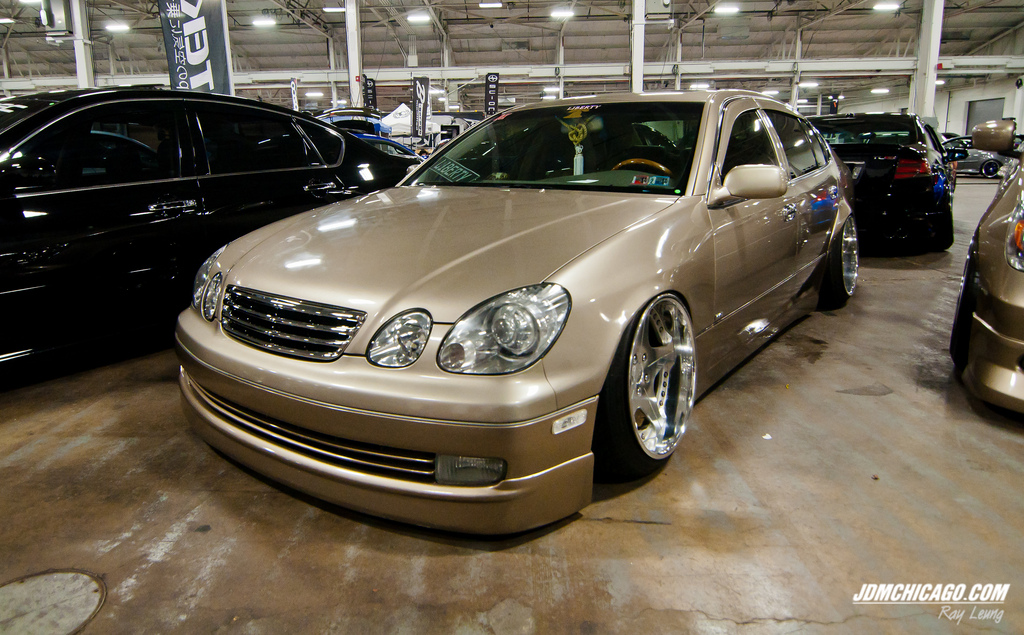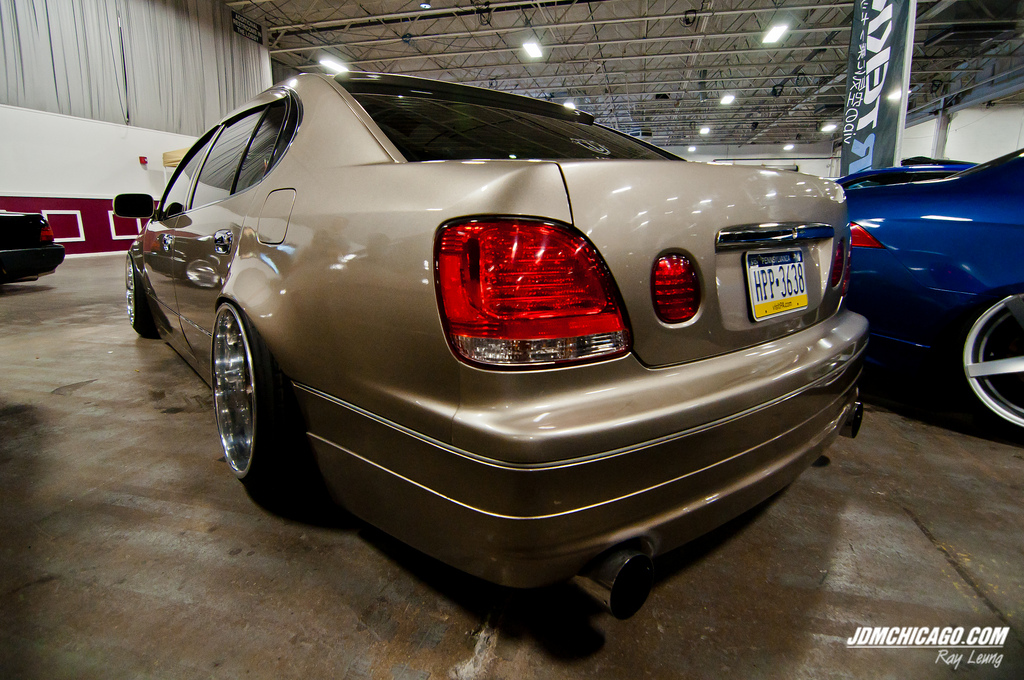 Yet another Libery VIP Lexus GS sitting very pretty on a set of Leon Hardiritt Orden wheels. The fitment was spot on and that rear flare just flows so well!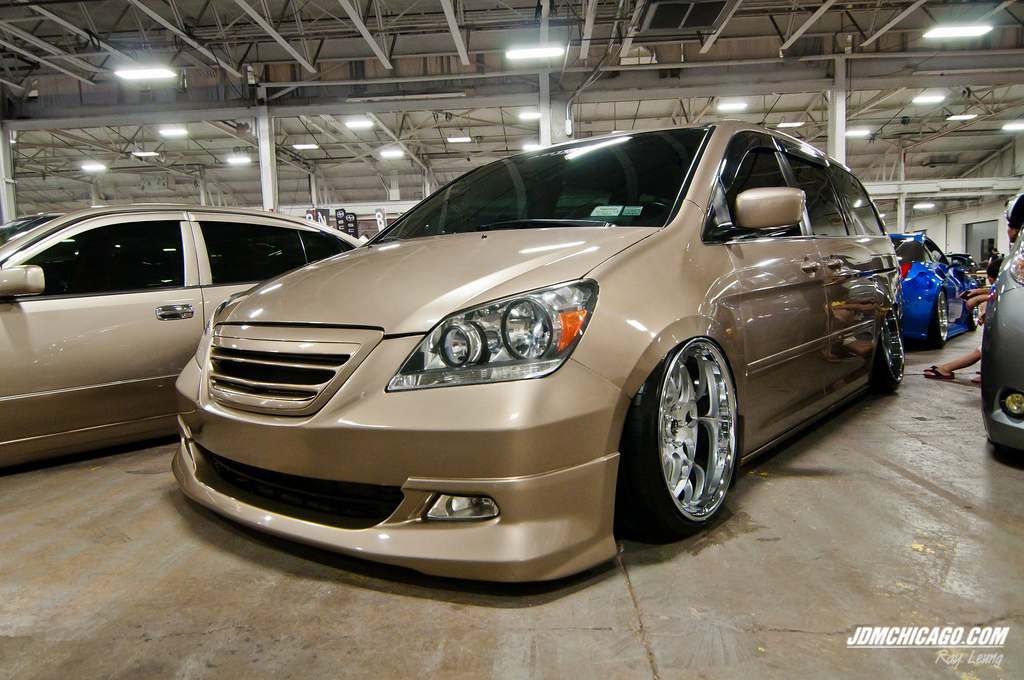 One of a few Honda Odyssey's that rolled in and represented the wagon/van category for Black 4.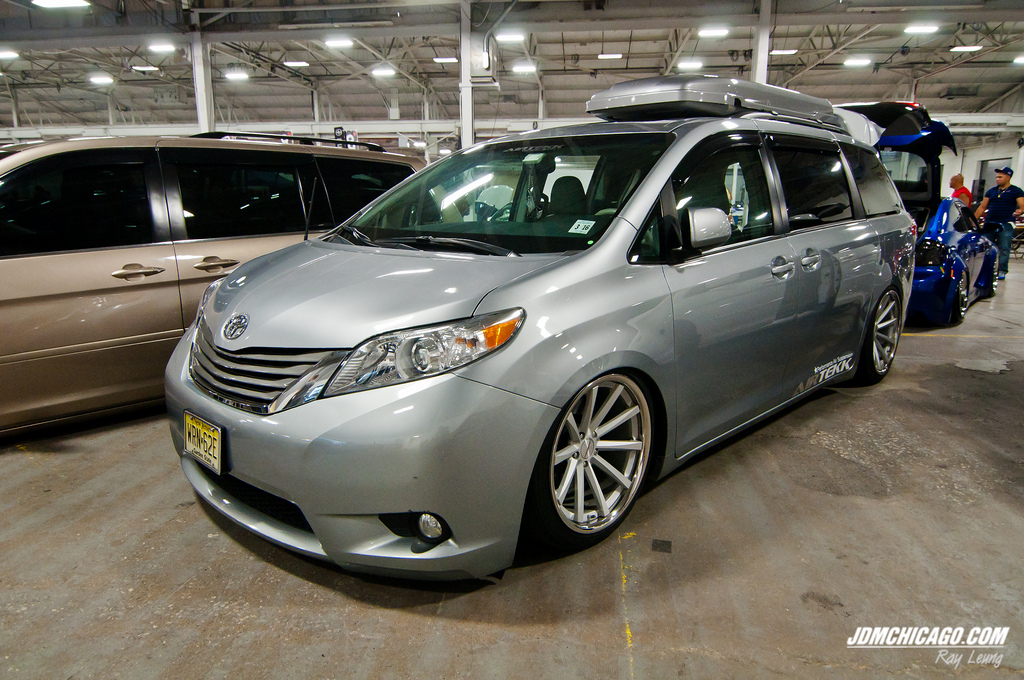 Nicely built Toyota Sienna that also represent the wagon/van category.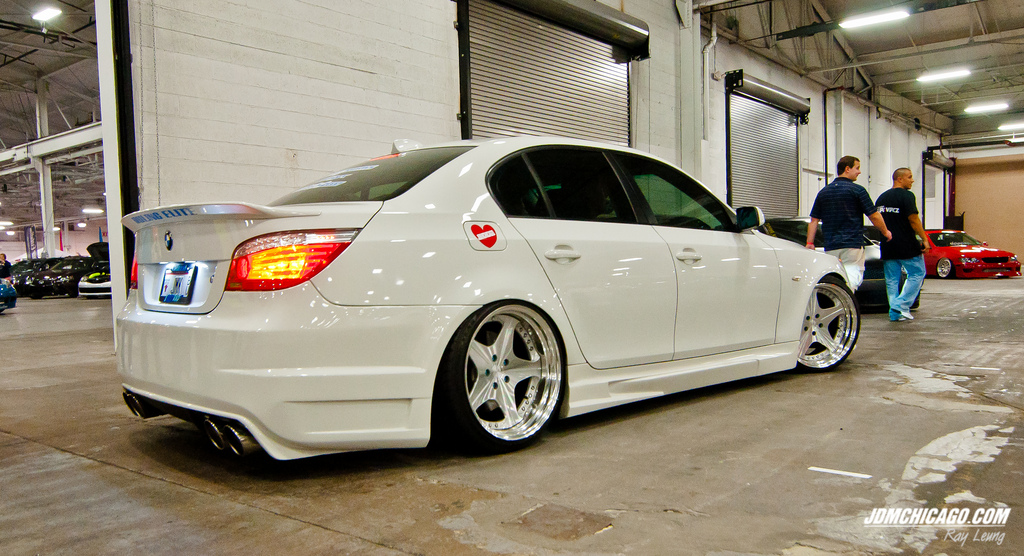 Jason in his BMW 535i getting escorted to his spot at the show.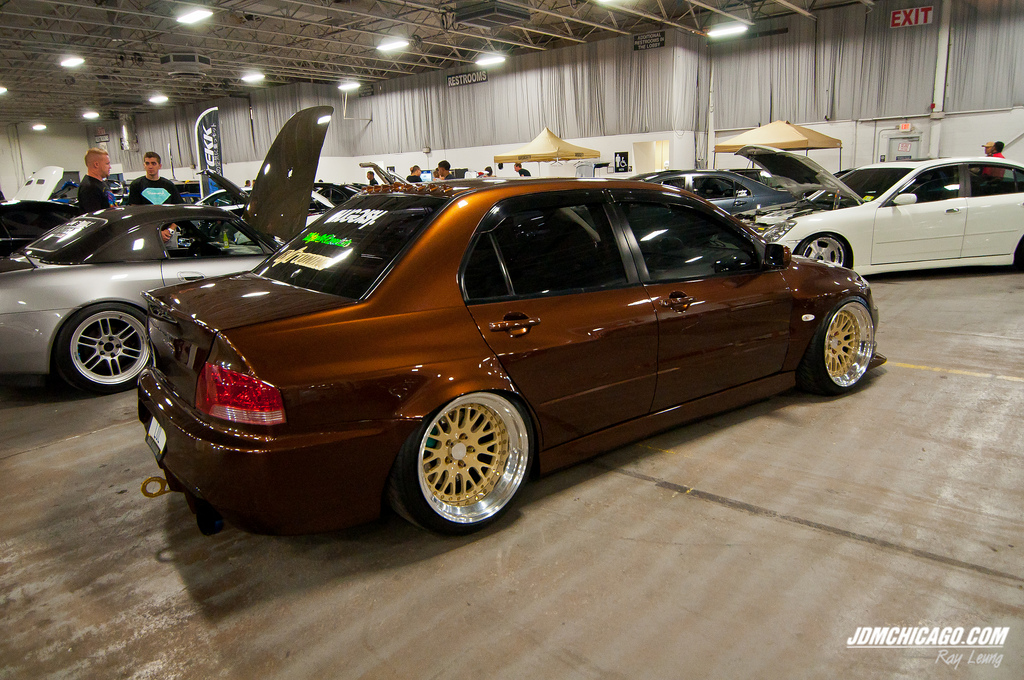 Mickey Orlando's bagged Evo!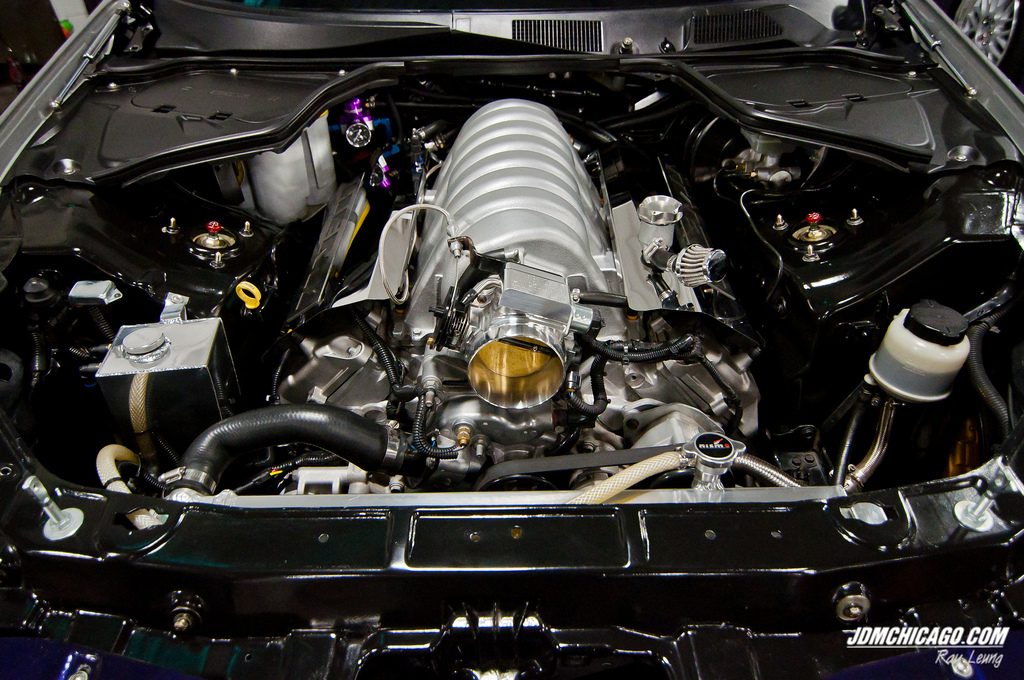 Gotta love the paint and wheel setup.SWEET, a HEMI, but something is off.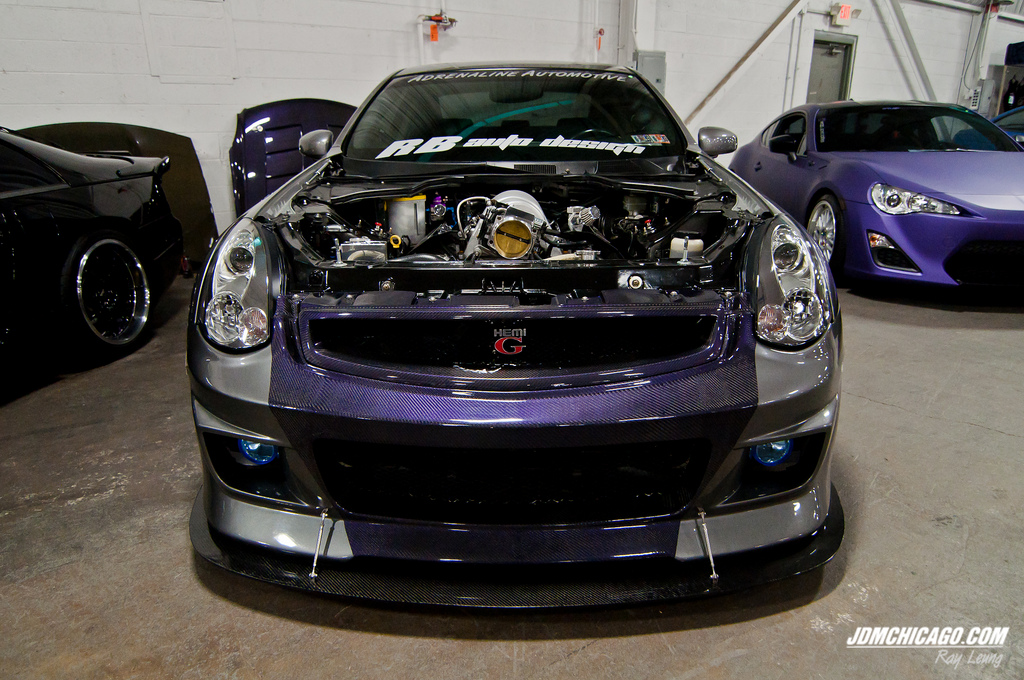 That's right, it's in an Infiniti G35 coupe. Never thought it would fit but sure it is awesome.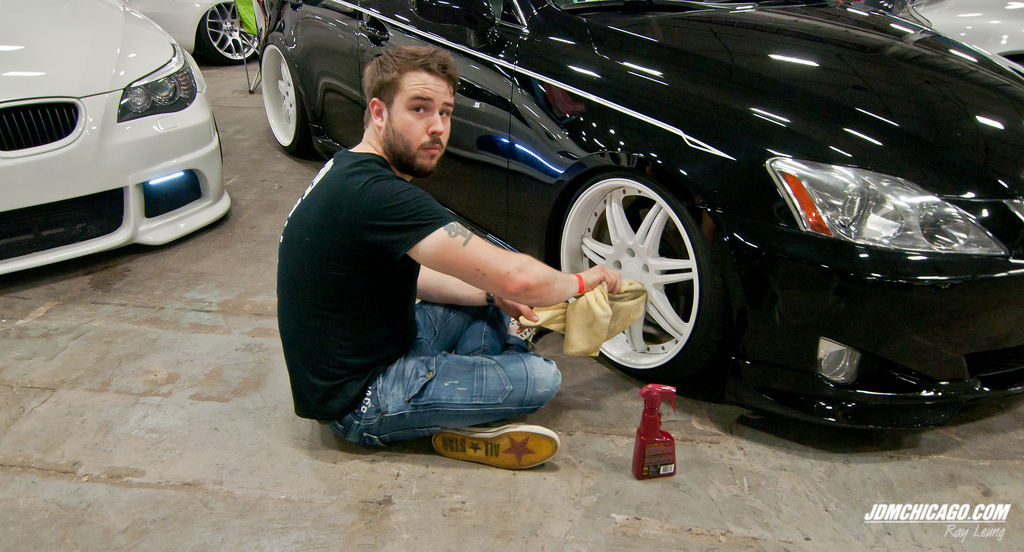 Hi Max! Ruling Elite VIP Chicago member realizing white wheels get dirty fast.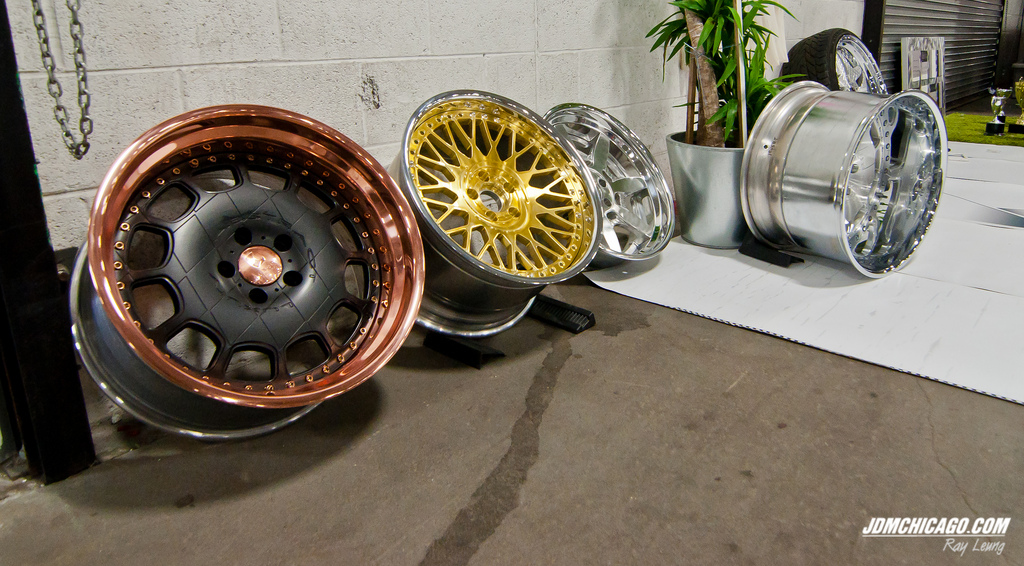 Luxury Abstract wheel line up at the event.This BMW E46 M3 won the Black 4 "Fan Favorite" award. It definitely stands out!

Nickels M3 widebody on Luxury Abstract Grassor-R's with galaxy finish lips.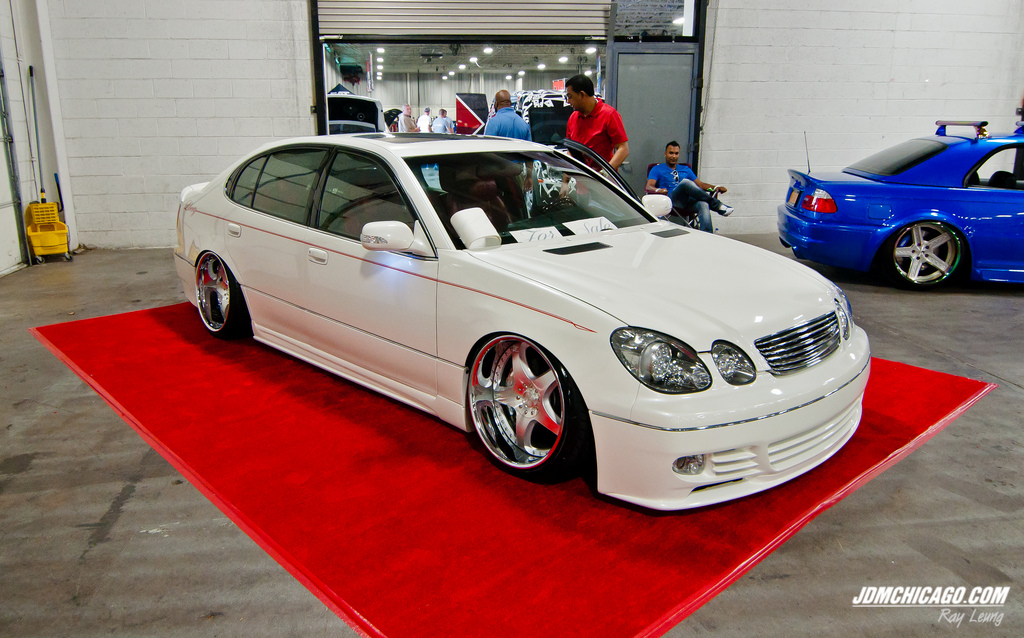 Ty's GS, a TRUE hard hitter and neck breaker that took the Black 4 "Most JDM VIP styled" award, This was given by a Liberty VIP member in Japan.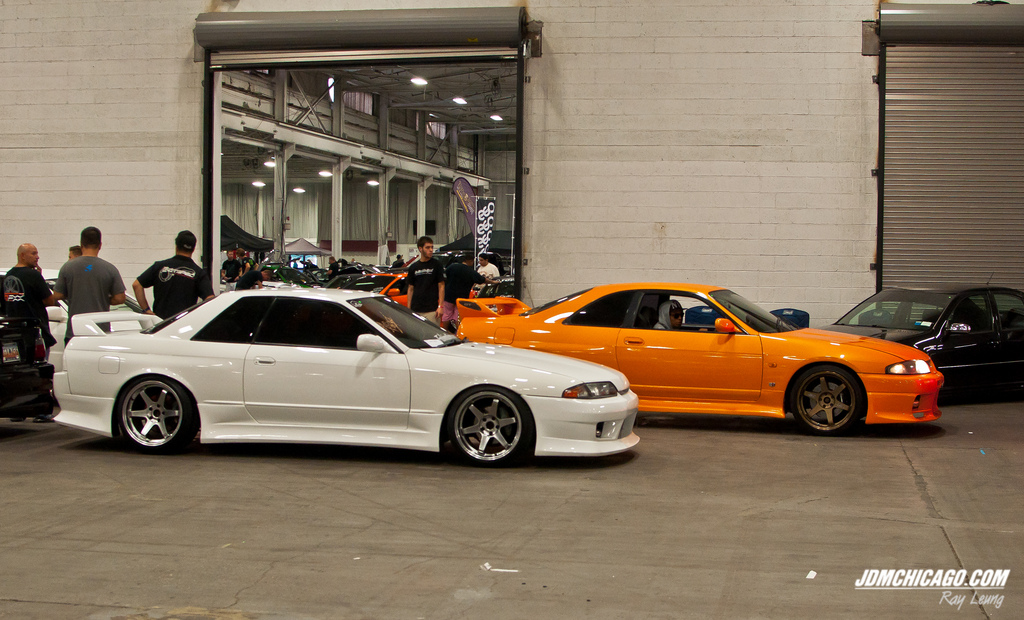 A pair of Nissan  Skylines (r32 and r33) on Volk TE37′s (we hope they legit).  :P
Comments
comments