Our Black 4/Tuner Evolution coverage resumes in one last part. A ton of pics here, so hope no one is still on a 56 modem!. Be sure to check out Parts 1-3 if you haven't seen them yet.
Part 1 here.
Part 2 here.
Part 3 here.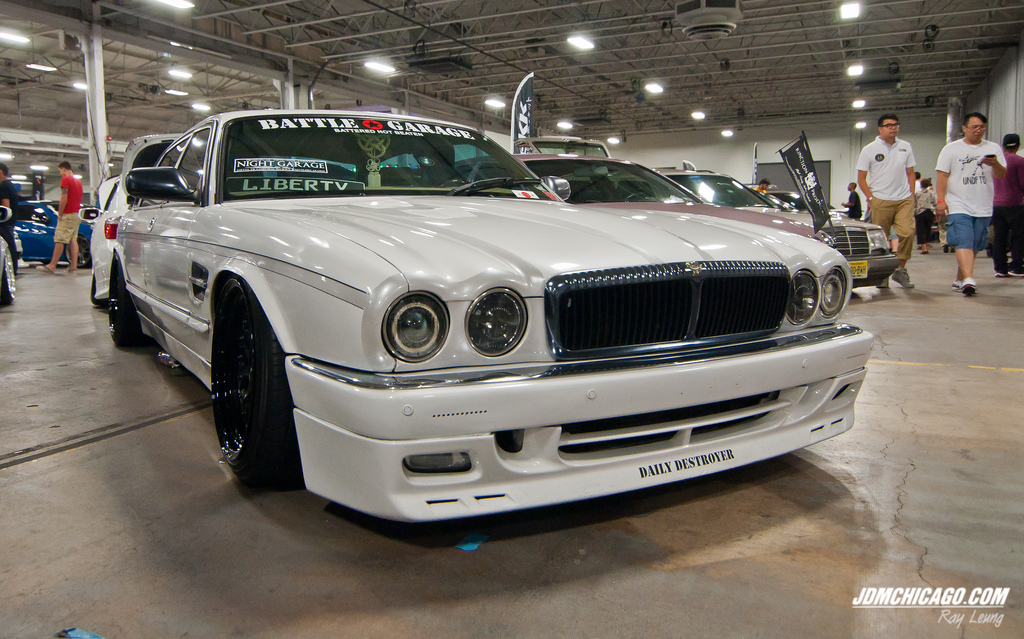 We start off on part 4 with an amazing build by "El Pres" aka Michael with his static Jaguar that is sporting a modded Auto Couture kit.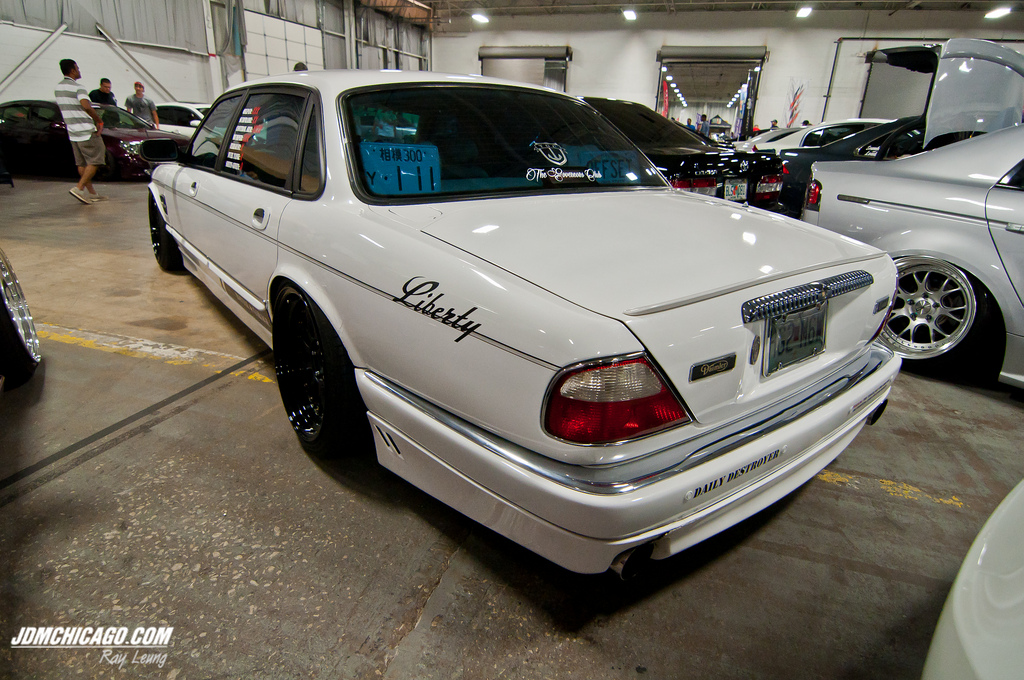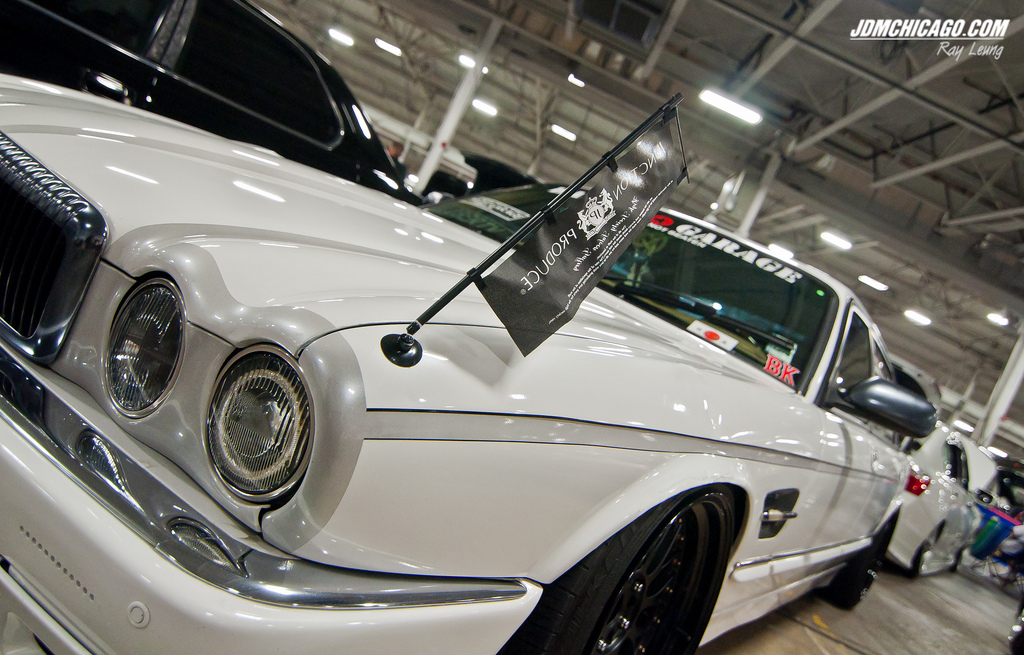 Really nice attention to detail and gives you a real Euro-Japan luxury vibe.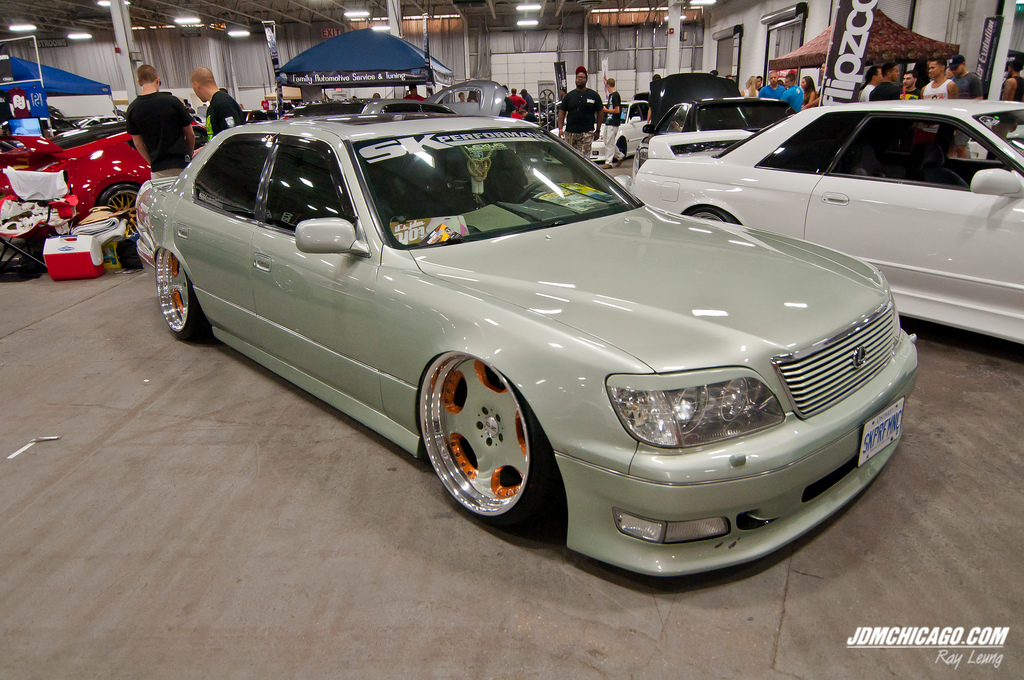 Sharad's Lexus LS400 / Toyota Celsior rolled all the way from Toronto.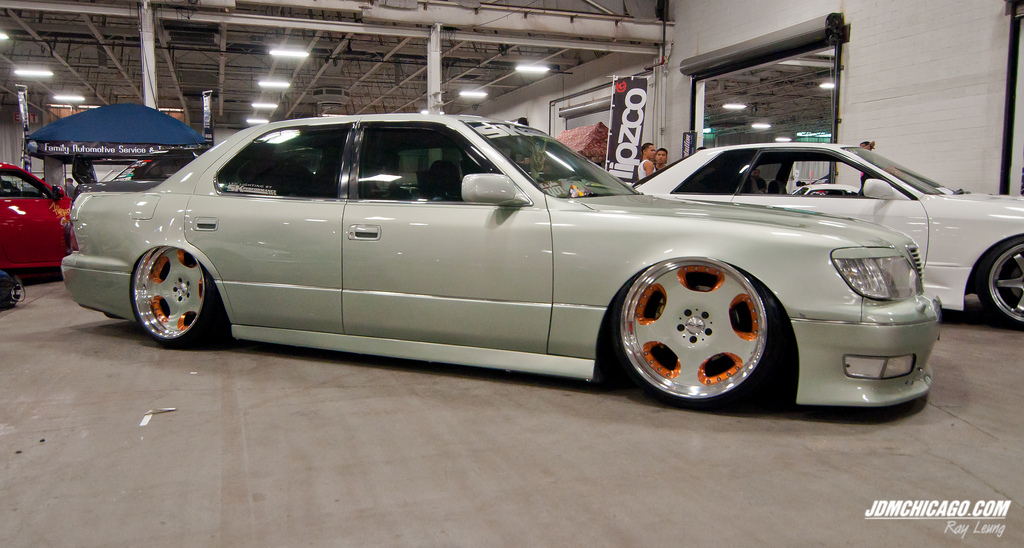 Really dig the color contrast on the wheel windows.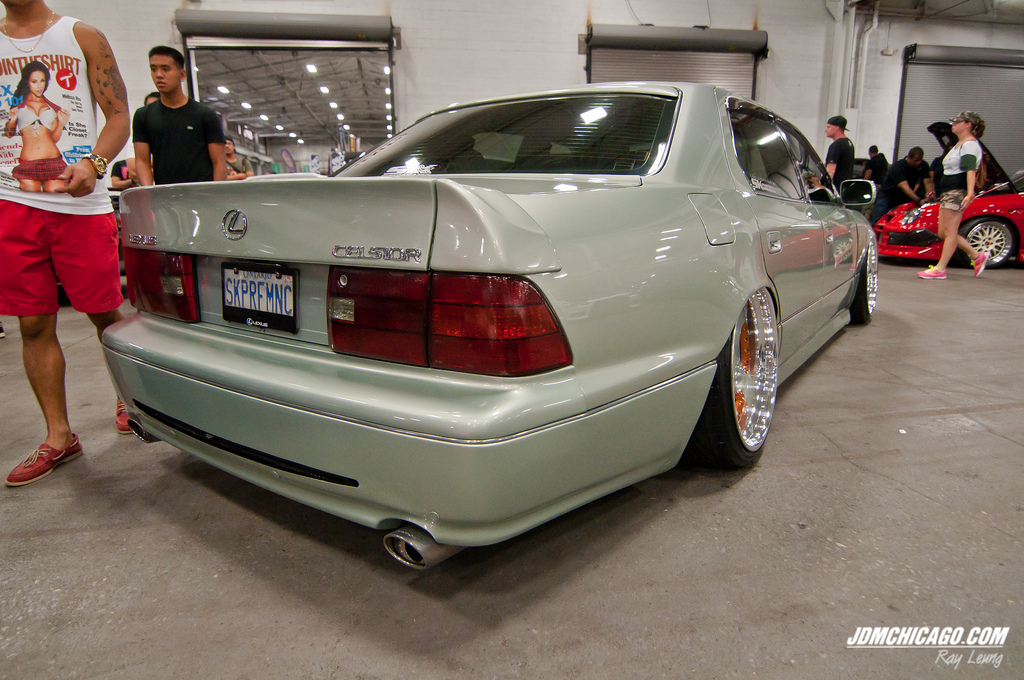 JDM badges always confuse the masses…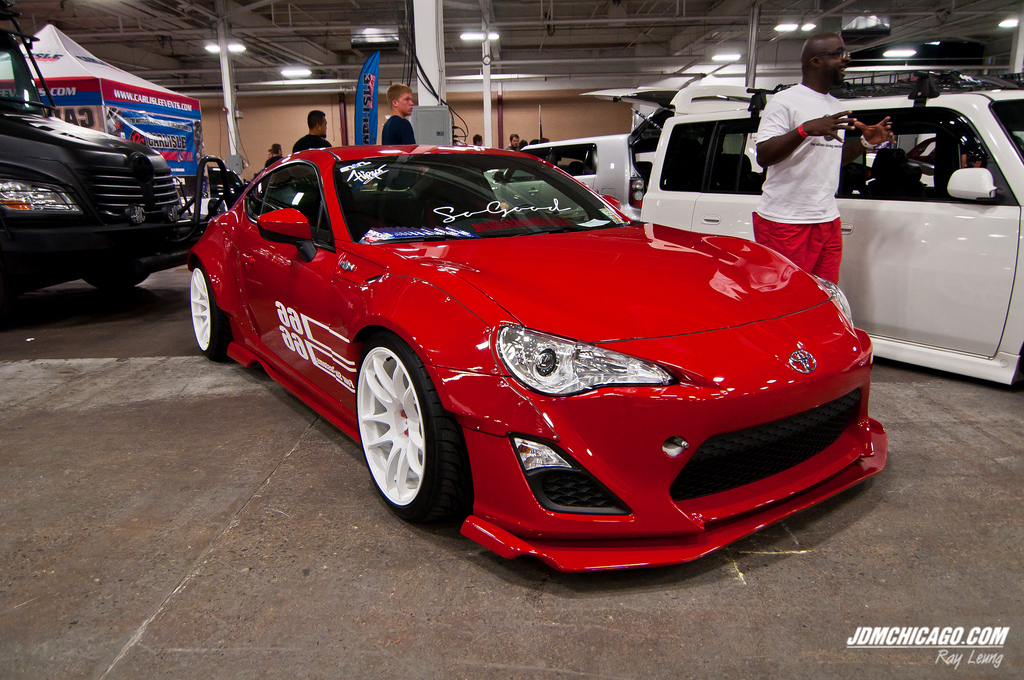 Our buddy Darren's Rocket Bunny Scion FR-S that was in Chicago a few months ago.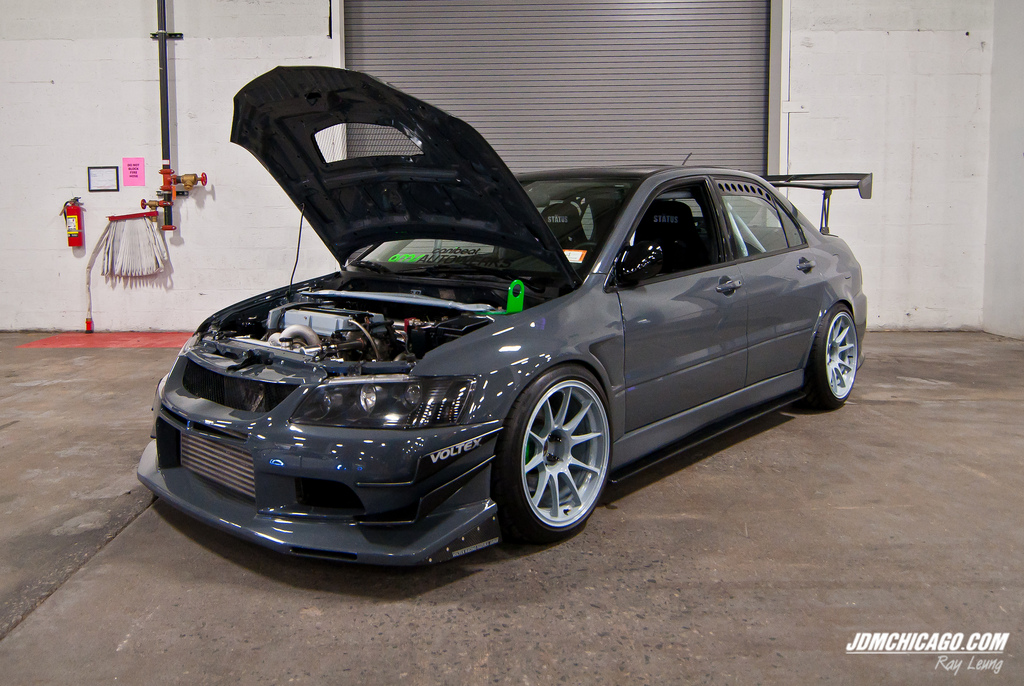 Evo with a Voltex front bumper & custom Wedsport TC105N wheels.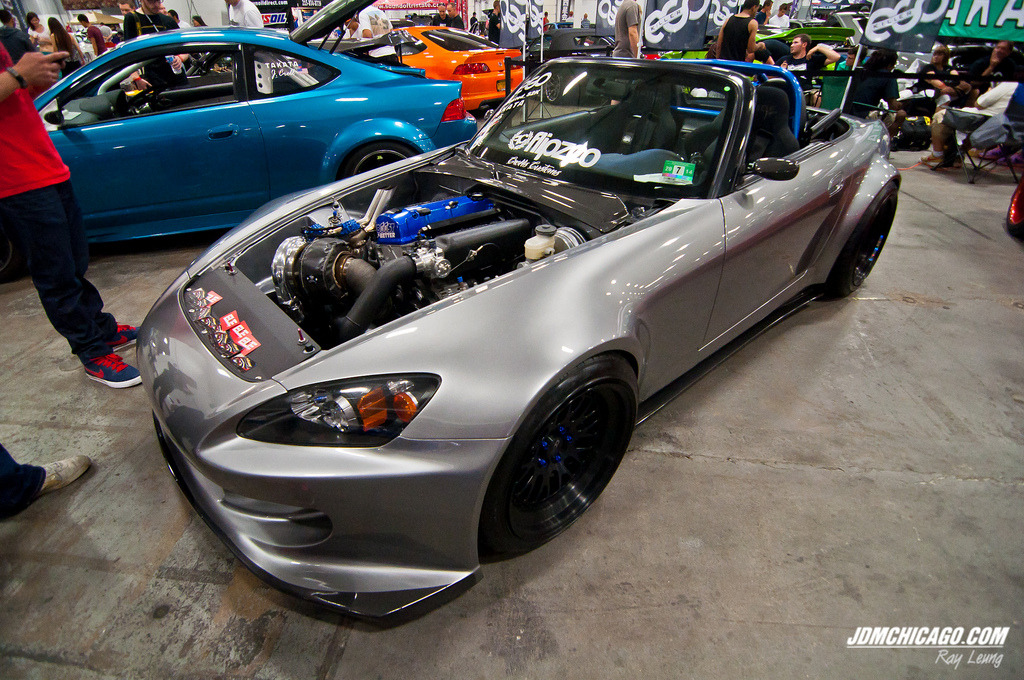 This Honda S2000 was putting down 525whp / 380tq @ 14psi! Sitting pretty with some widen rear fenders and some CCW Classics.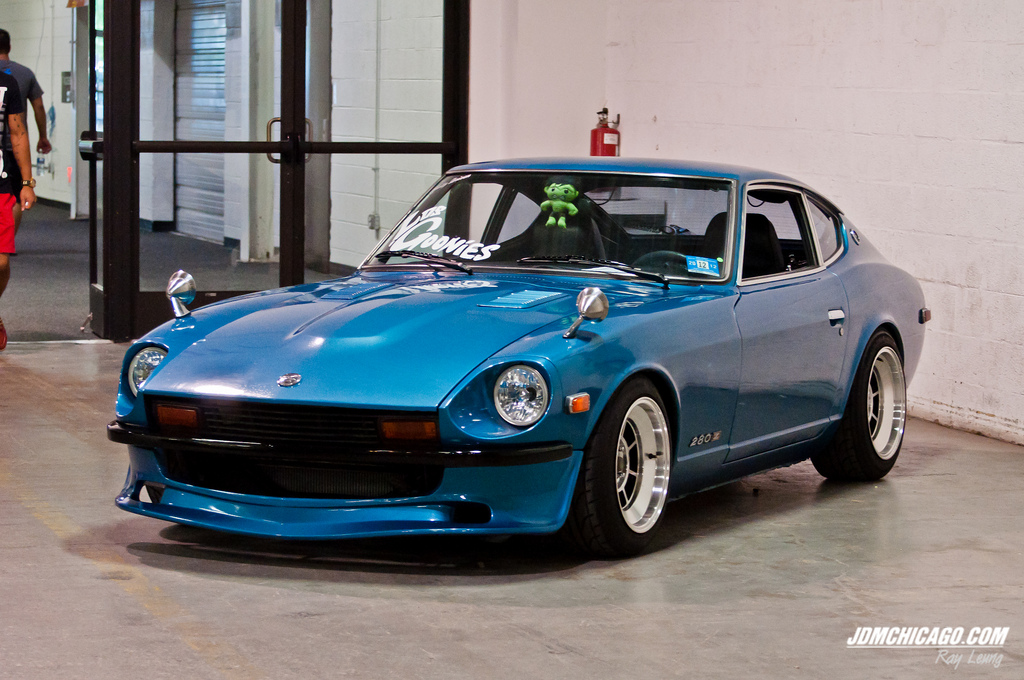 S30 repping Los Goonies.

Max's flared Acura RL sitting on some aggressive concave Luxury Abstract Madors.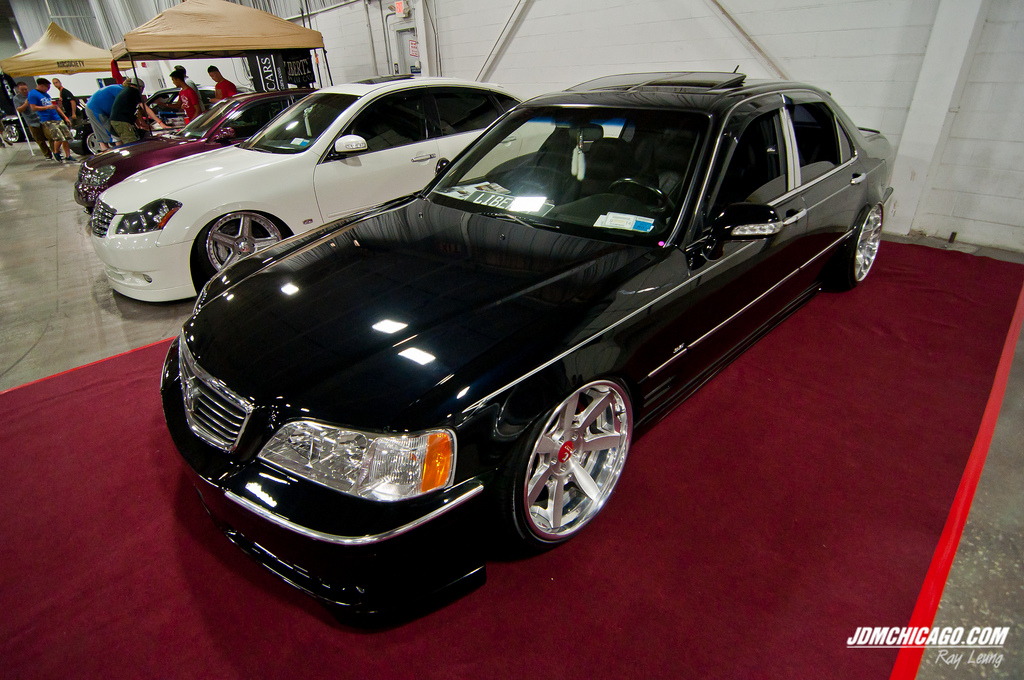 Doesn't look like much but the rear fenders flowed really well with the stock body lines and the flare was executed perfectly!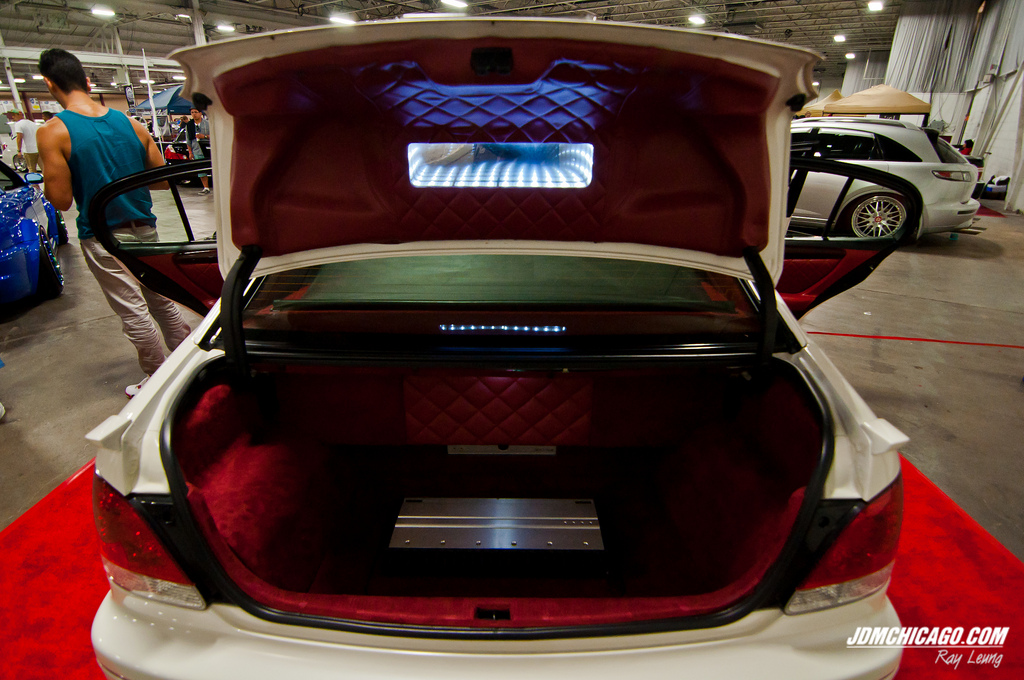 Now this is what I call VIP!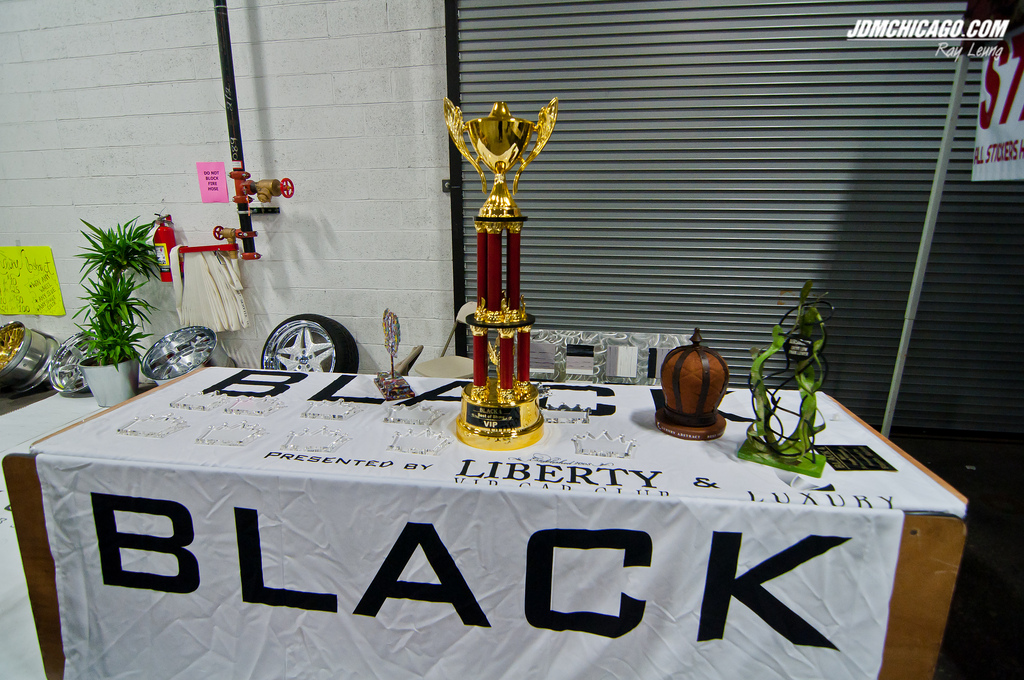 Few of Black 4 trophies. Jason really wanted that crown to wear!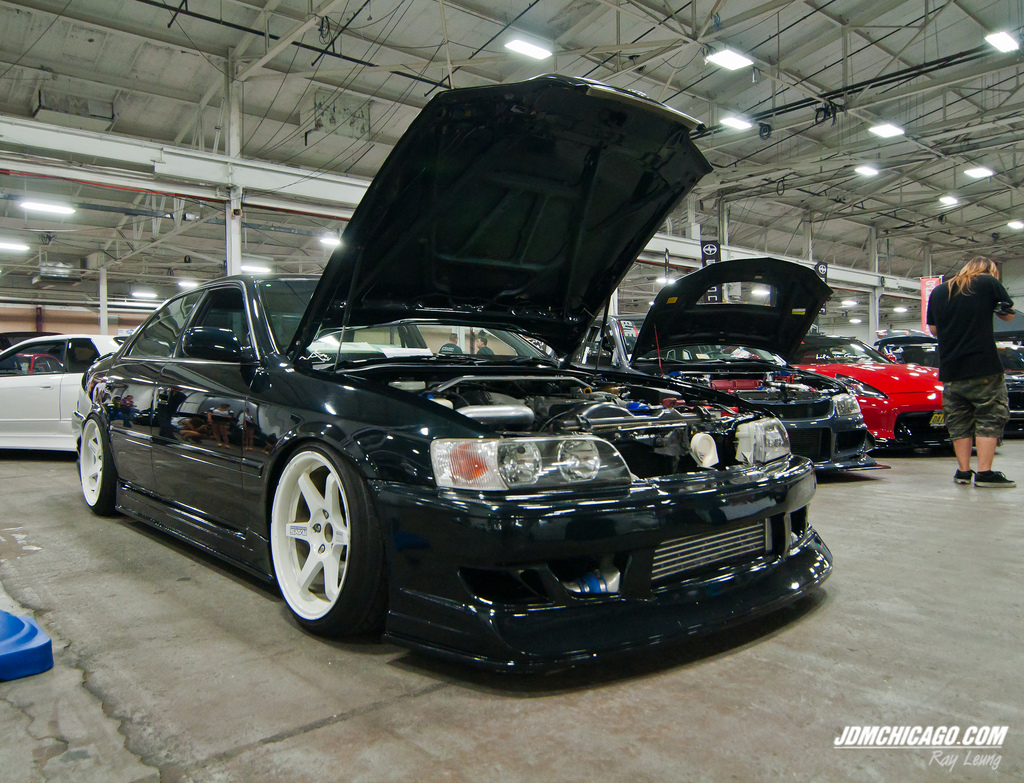 Legit RHD 6th Gen Toyota Chaser sitting on a set of TE37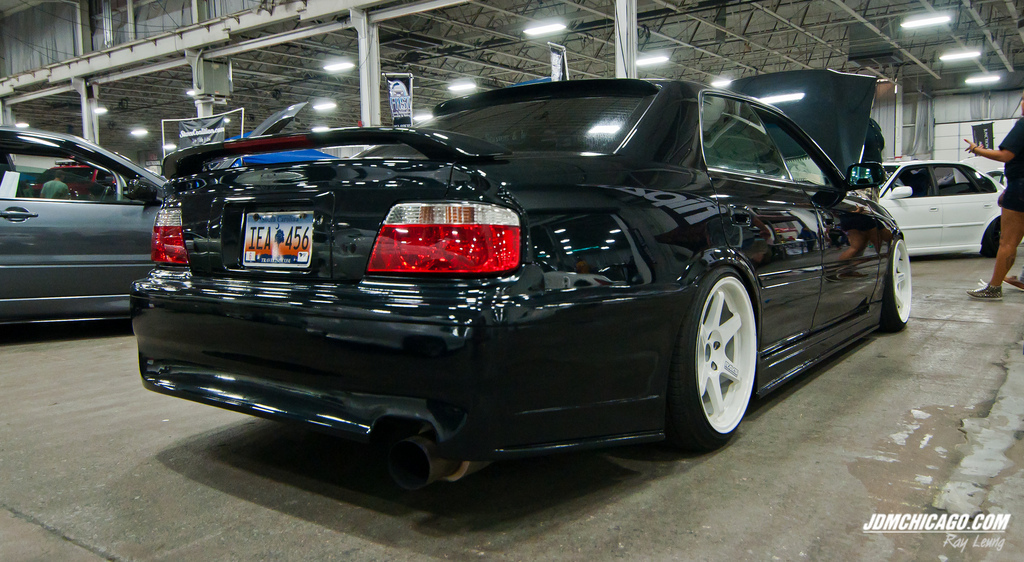 Another shot of the Chaser.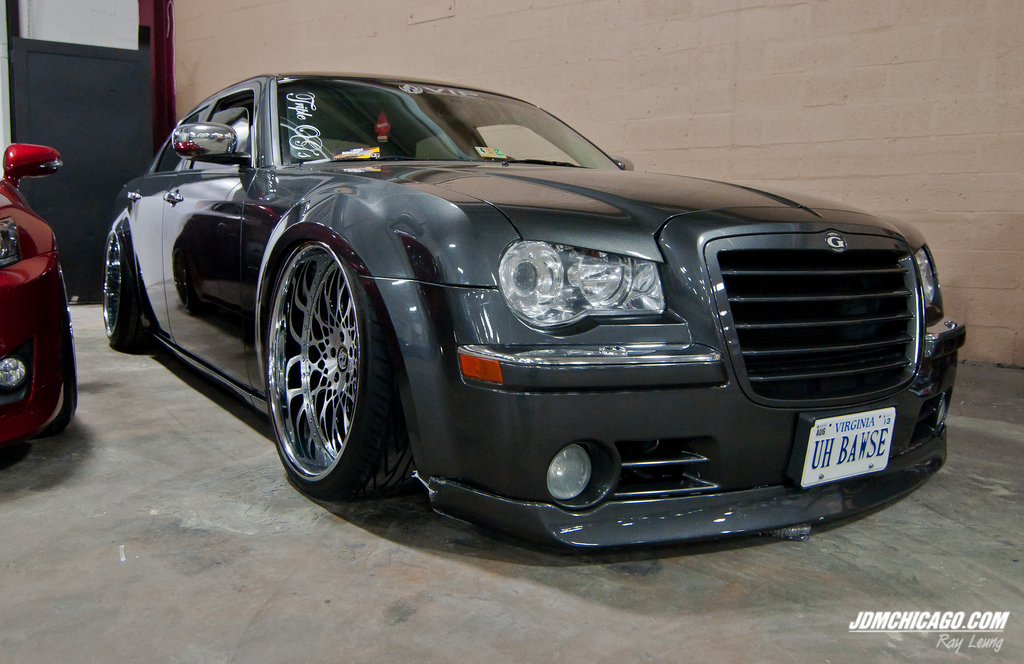 My pants would have dropped if I didn't had my belt on when we walked by this 300C! SO bad ass in person.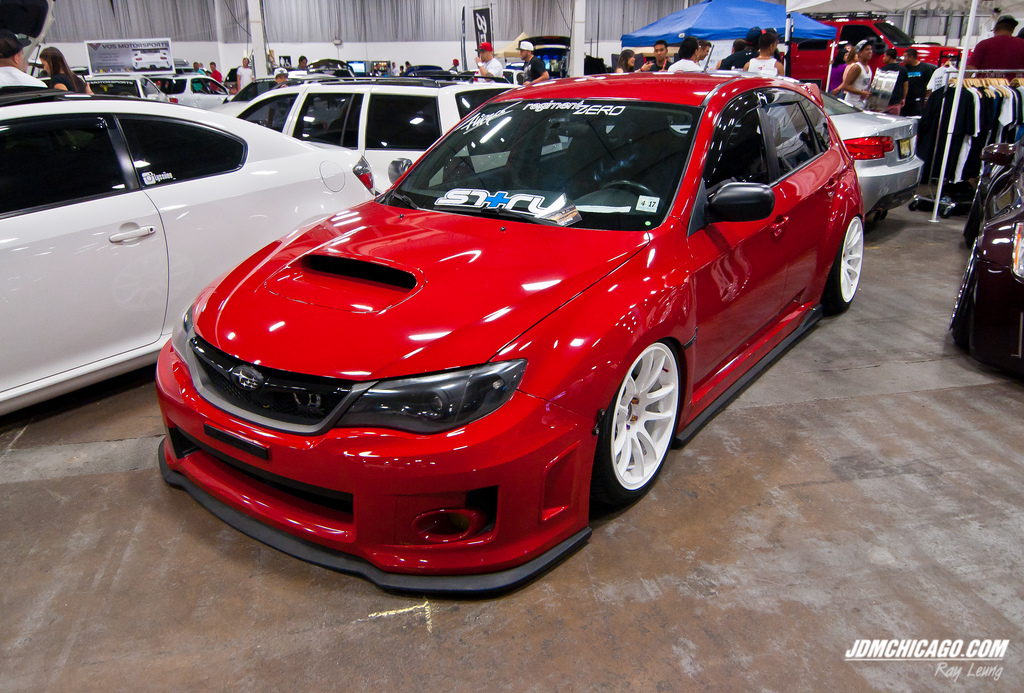 Tim's WRX airred out on Airrex air suspension.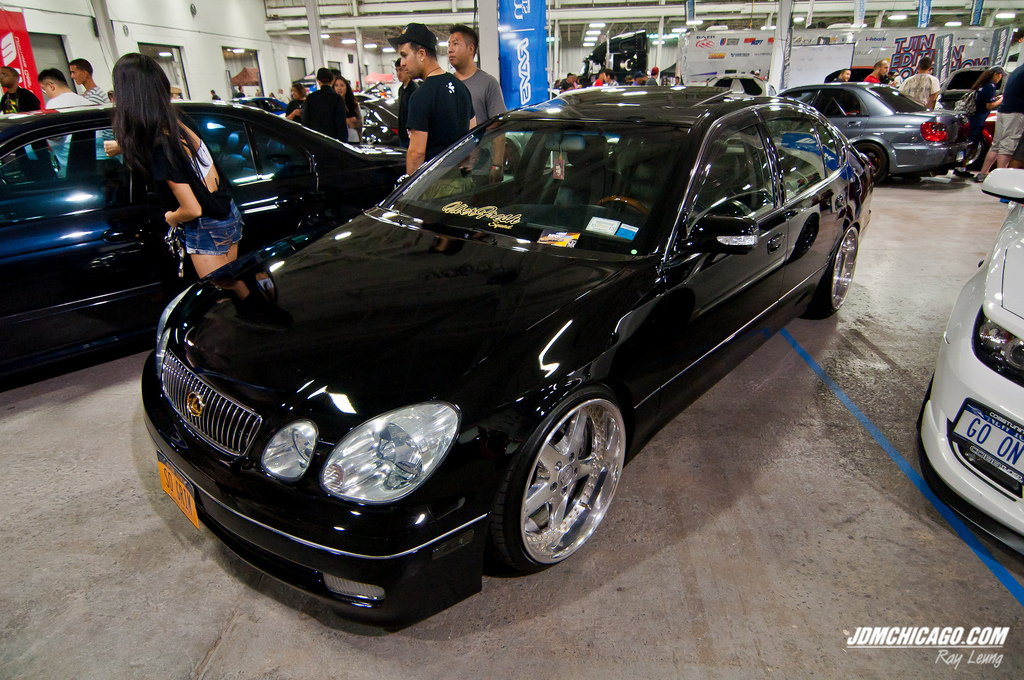 GS300 sitting on a classic set of WORK Equip 05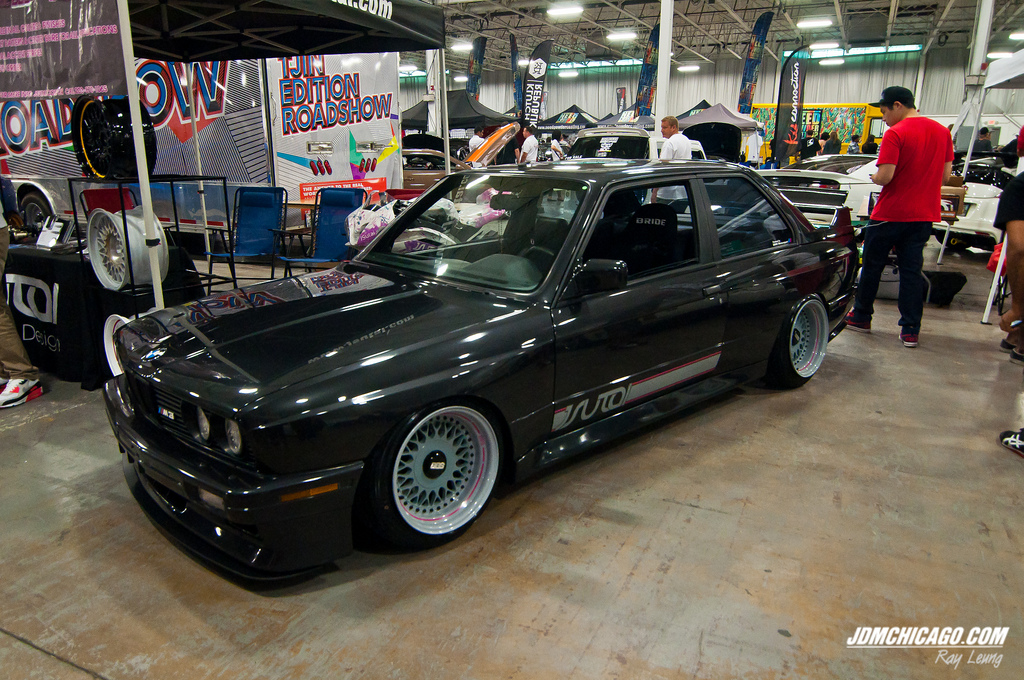 Sick e30 M3. If you like this car, get it now! They are only getting harder to find these days.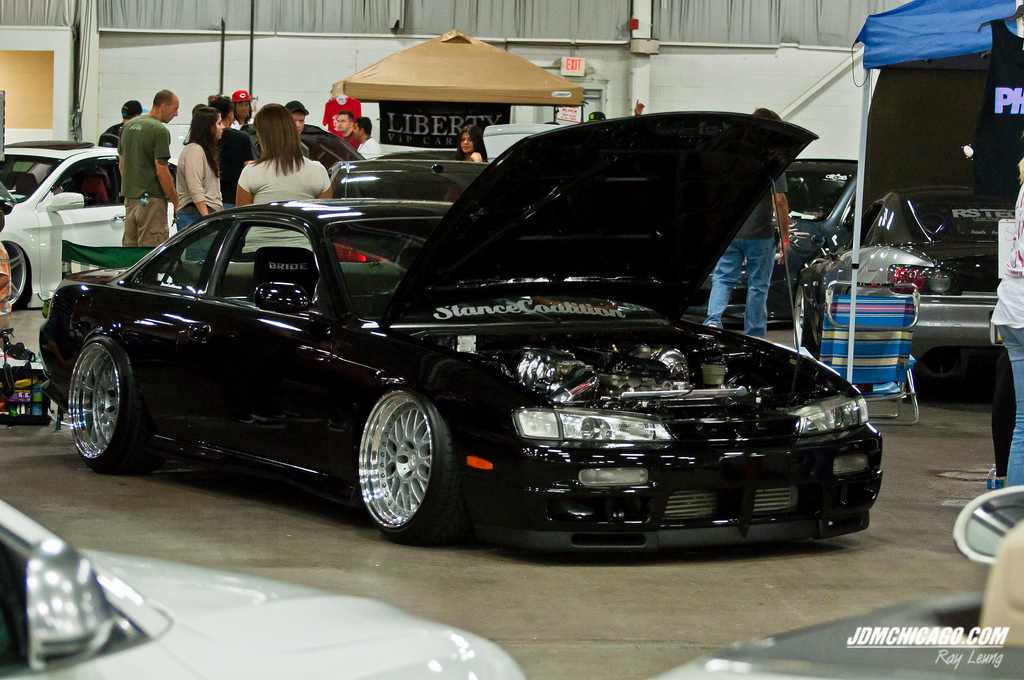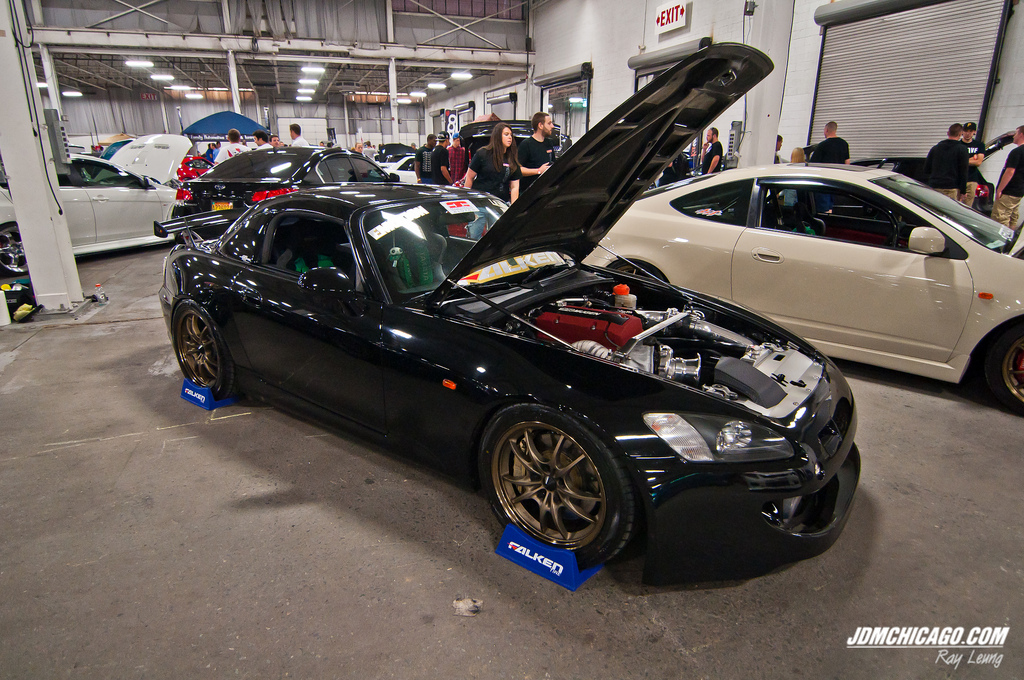 Mugen MF10′s on this S2k.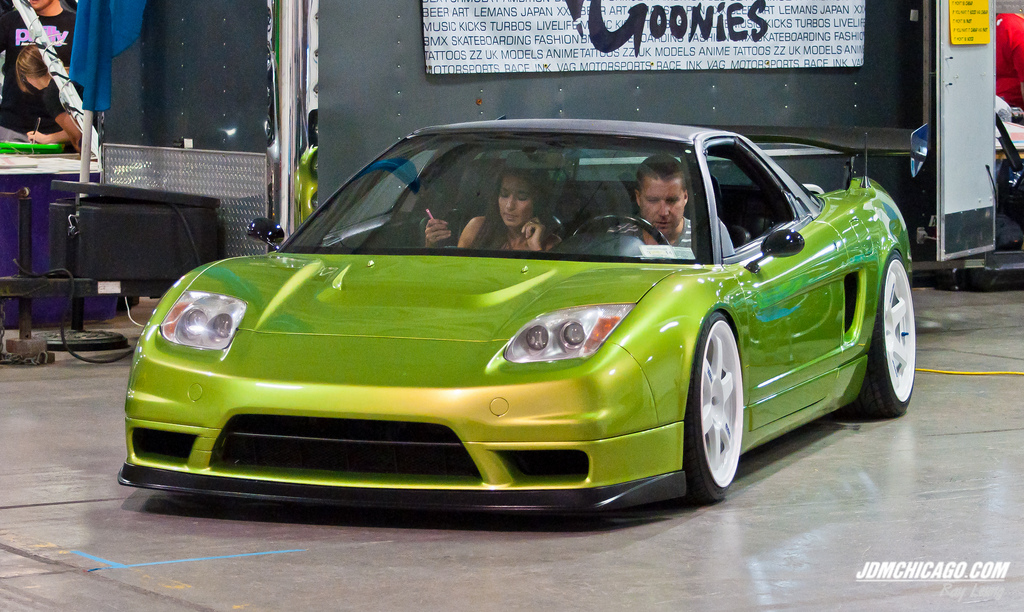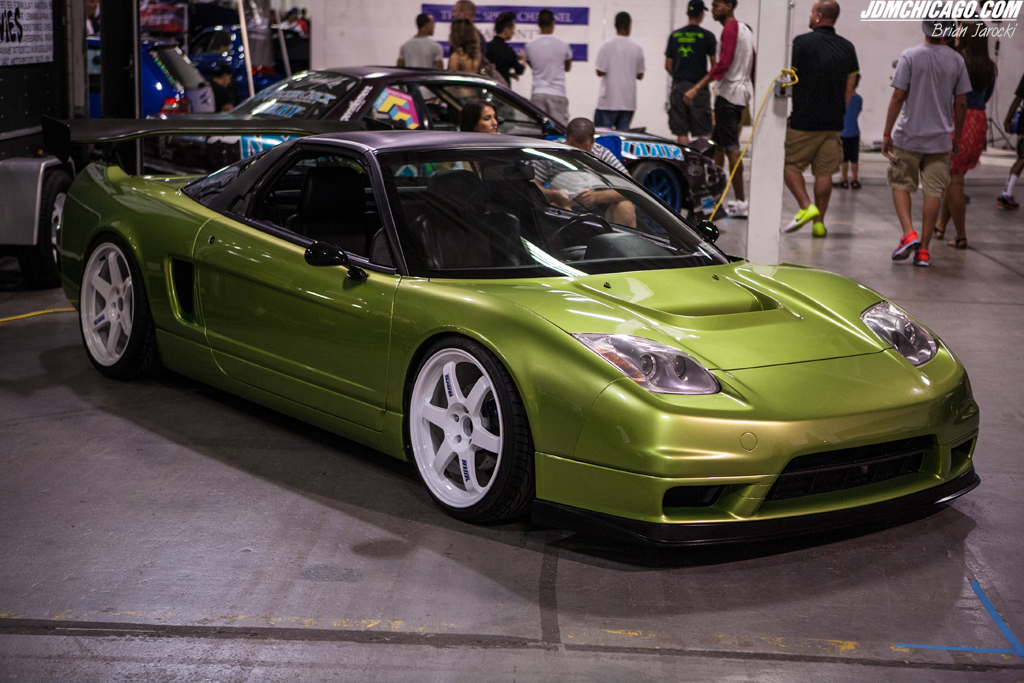 Chris' JDM Lime Green reproduction NSX on Volk TE37′s. Look out for a feature of this car in the next few days.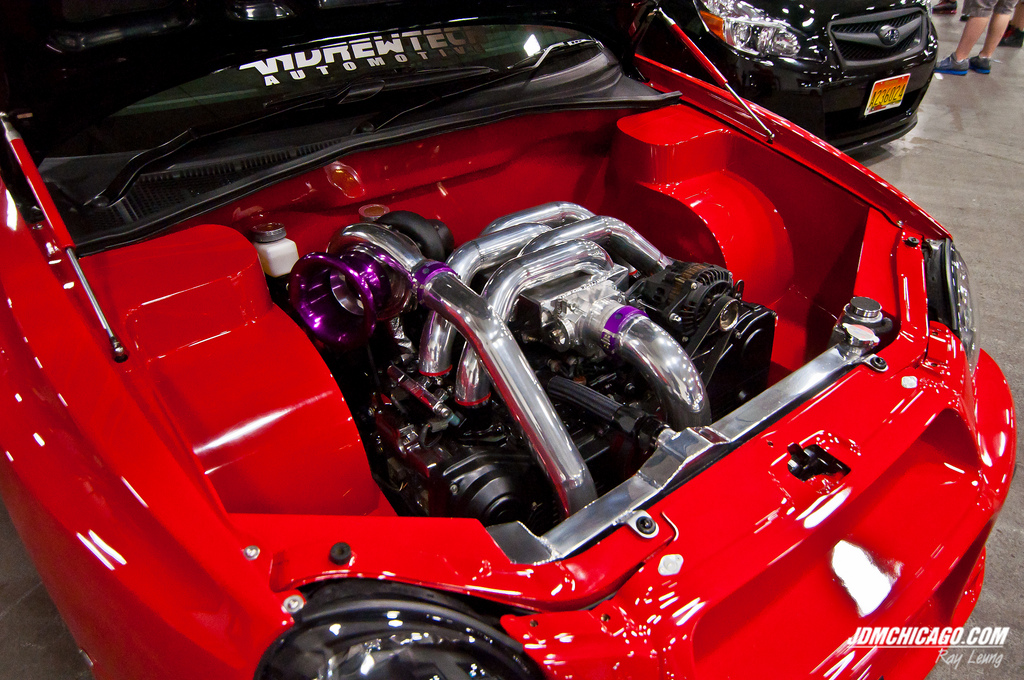 The engine bay of the "Best of Show" car from Team Emotion.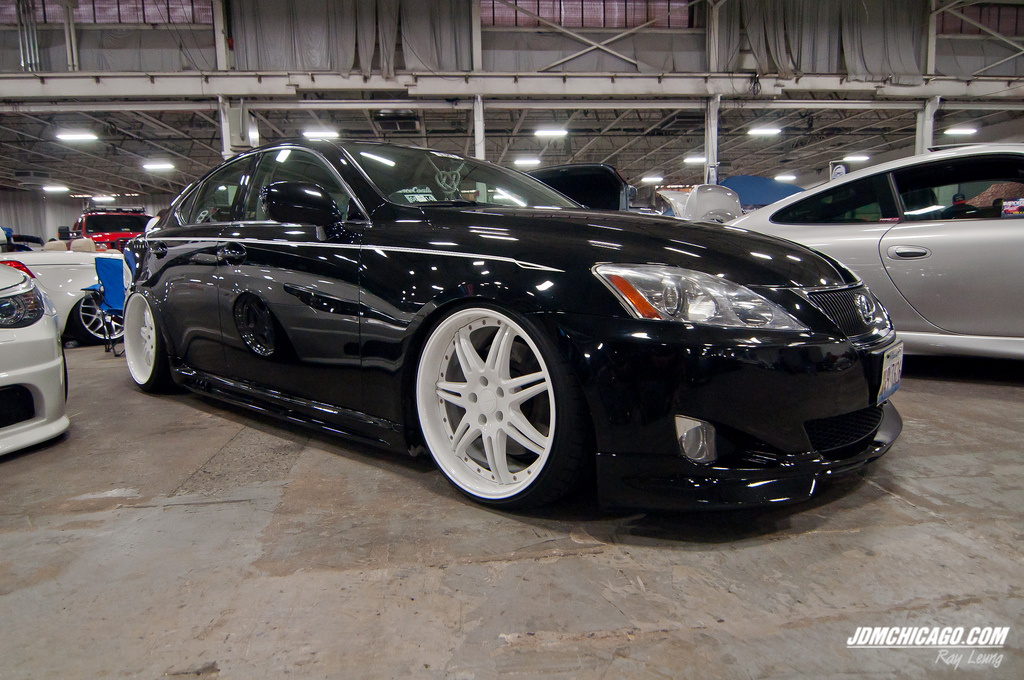 Max IS350 post-cleaning job.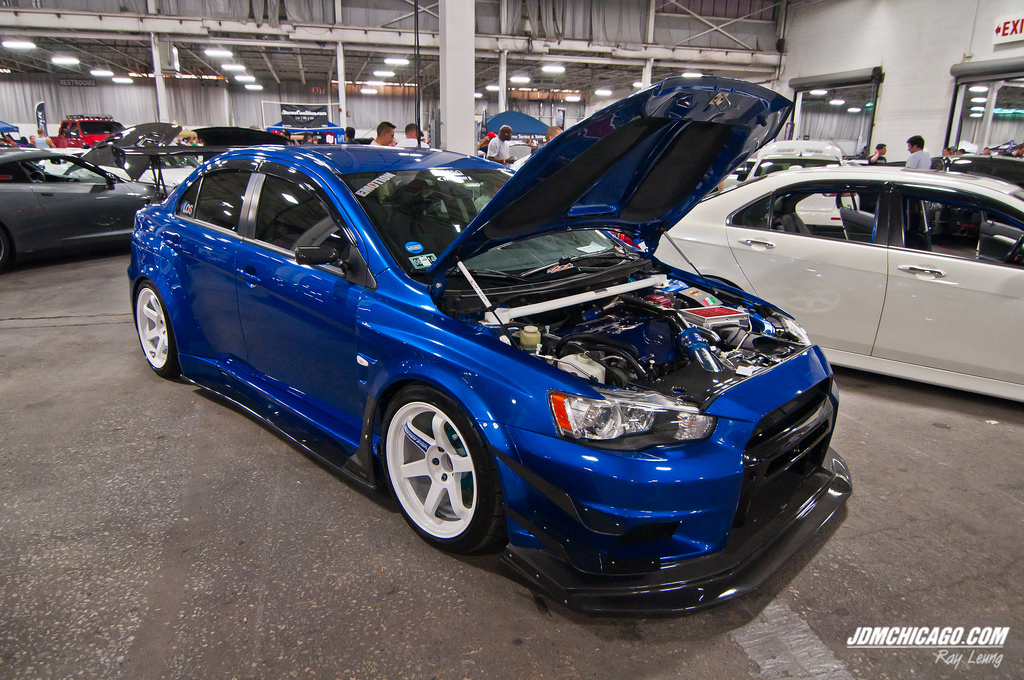 Mike's Varis widebody Evo… a true legend.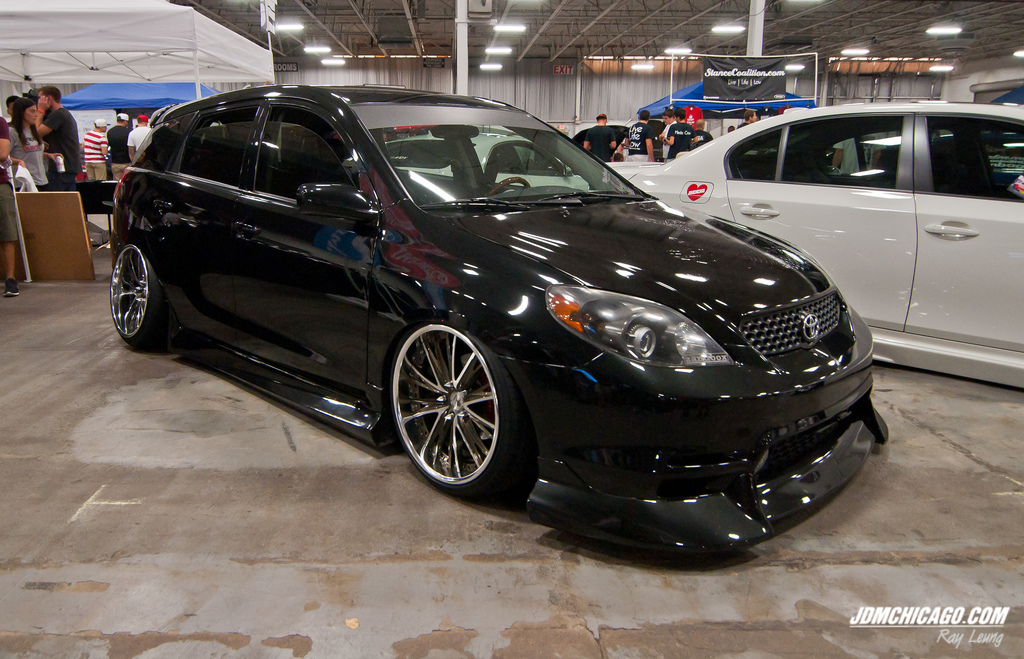 Another shot of Pat's Matrix.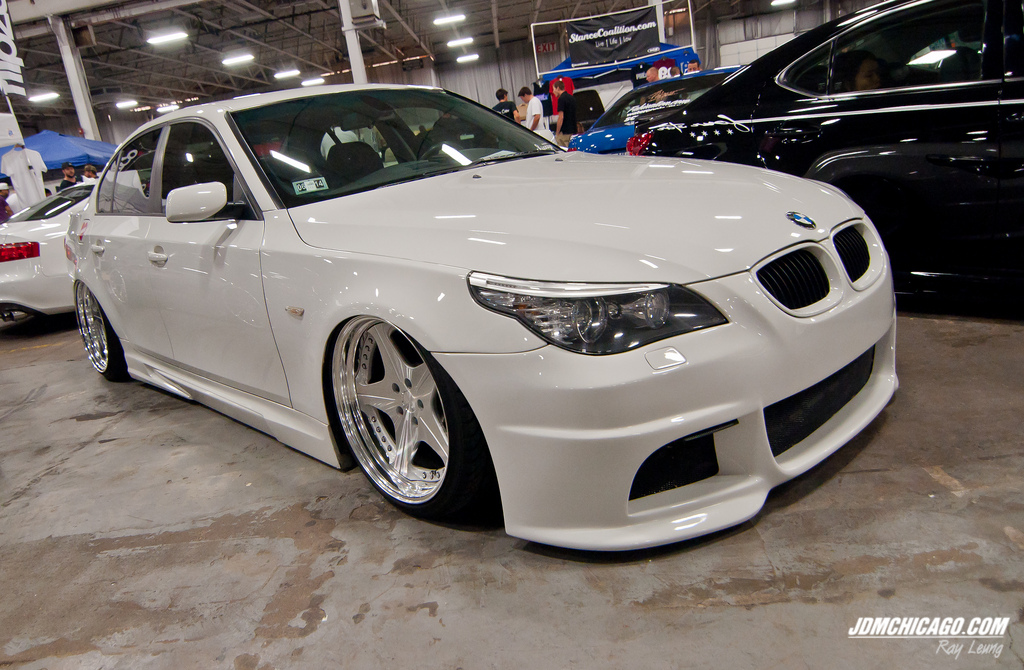 Jason's e60 sitting proper on Ordens.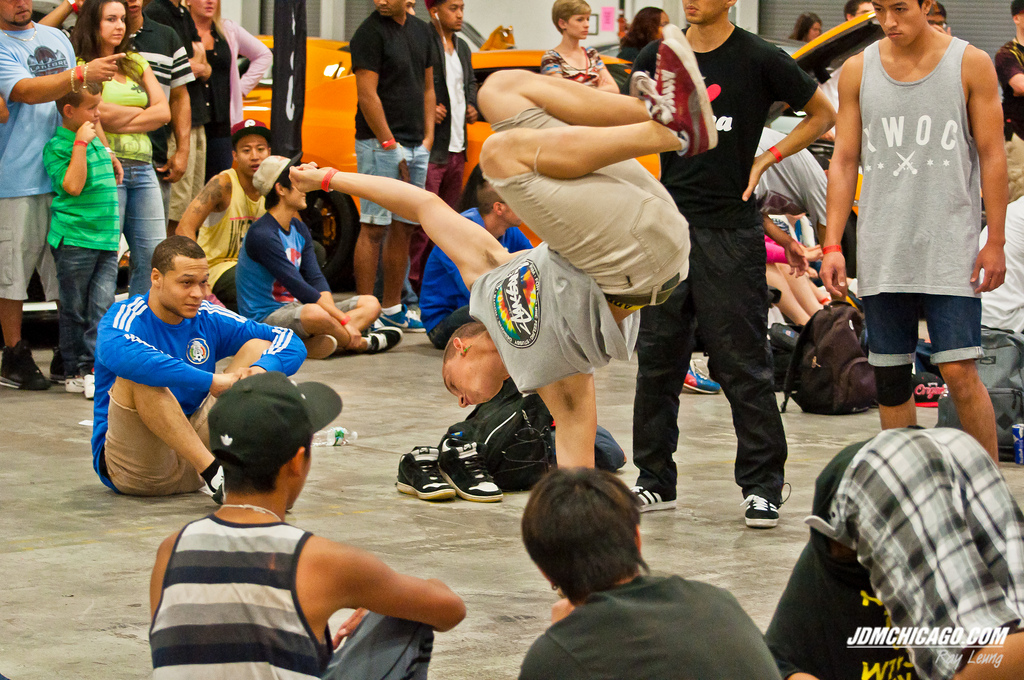 Breakers seem to be a regular thing at car shows these days. Some of these kids were going off!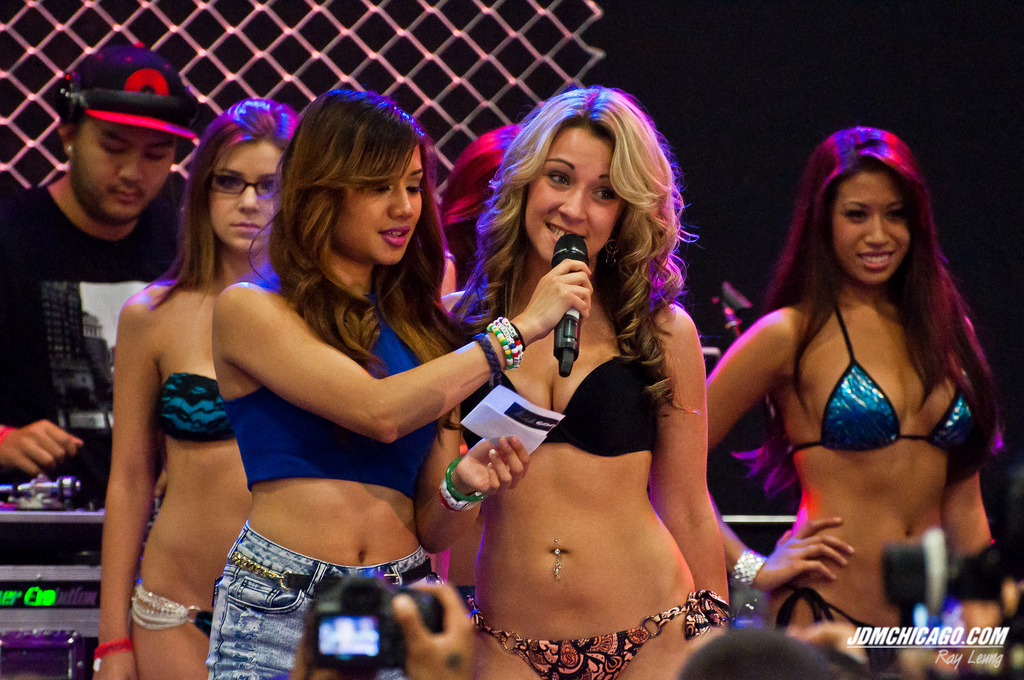 Tuner Evolution brought back the classic car show bikini competition.  Sorry folks, not too many pics of that aspect of the show here.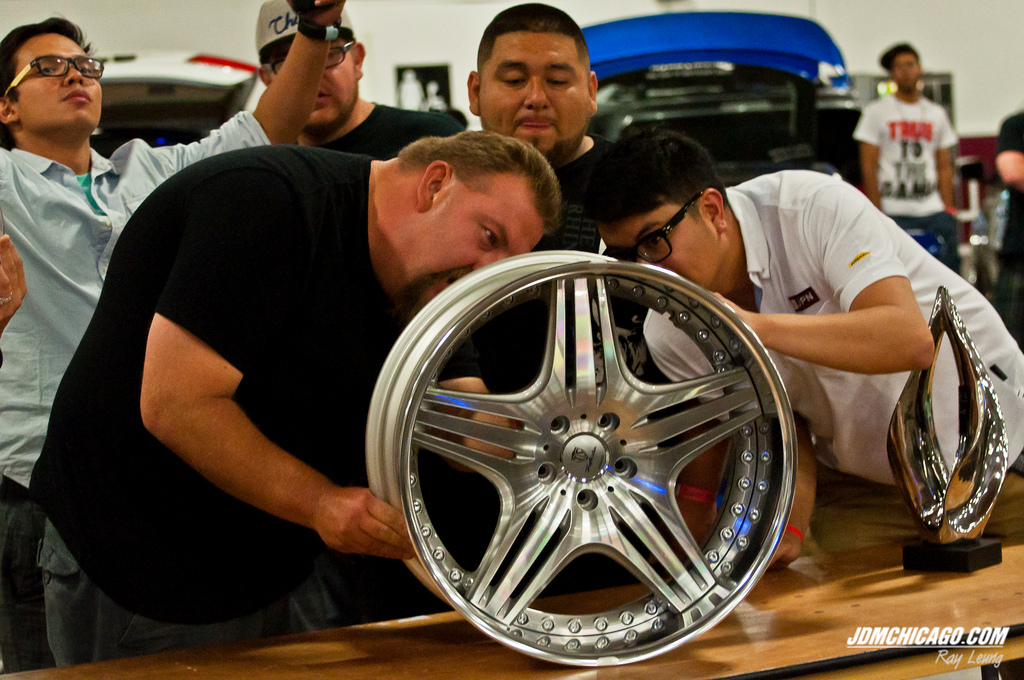 Gene and Ming trying to figure out the spec's on the trophy for 2nd place "Best Fitment". Yes, it's a Maya Trafficstar wheel table.  In front of Ming is his award for Black 4 "Best M".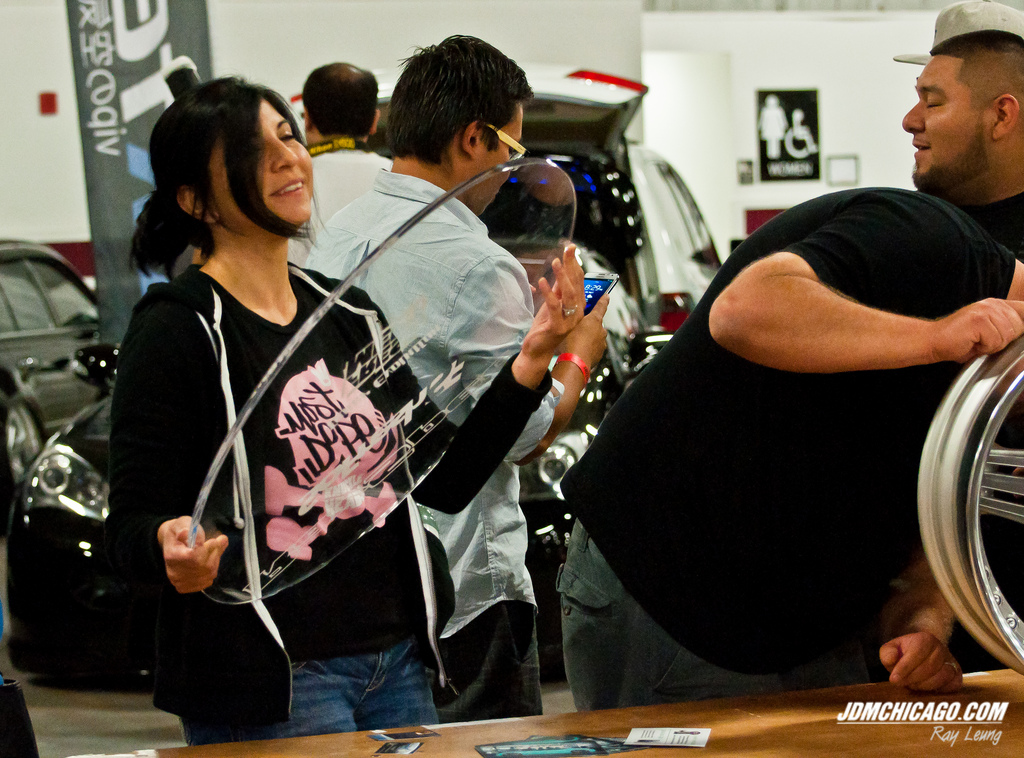 Christine holding the top of the table.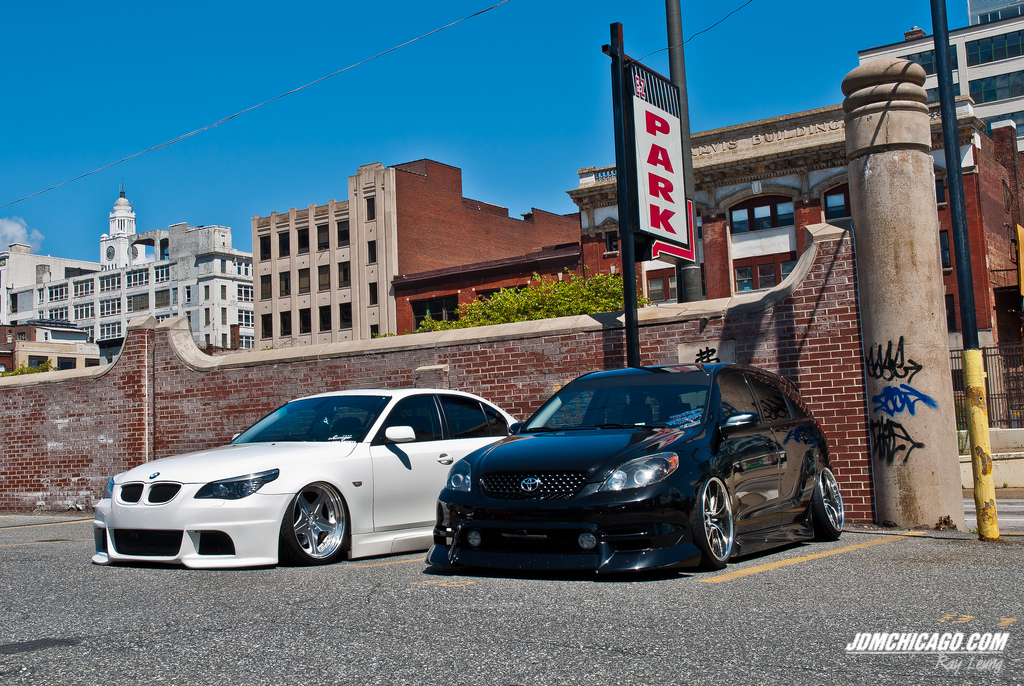 A few of us decided to chill in Philadelphia for a day and take in the city. Of course, the 2 Ruling Elite VIP / Team Airrex Chicago cars were in full force.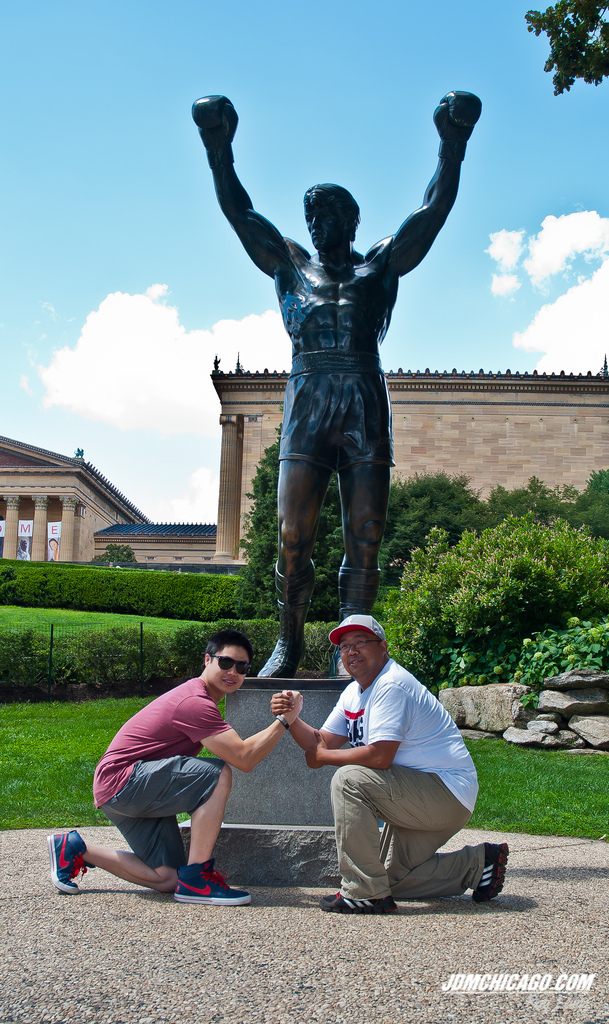 Shout out to 3rd Shift & Geeky Lurv!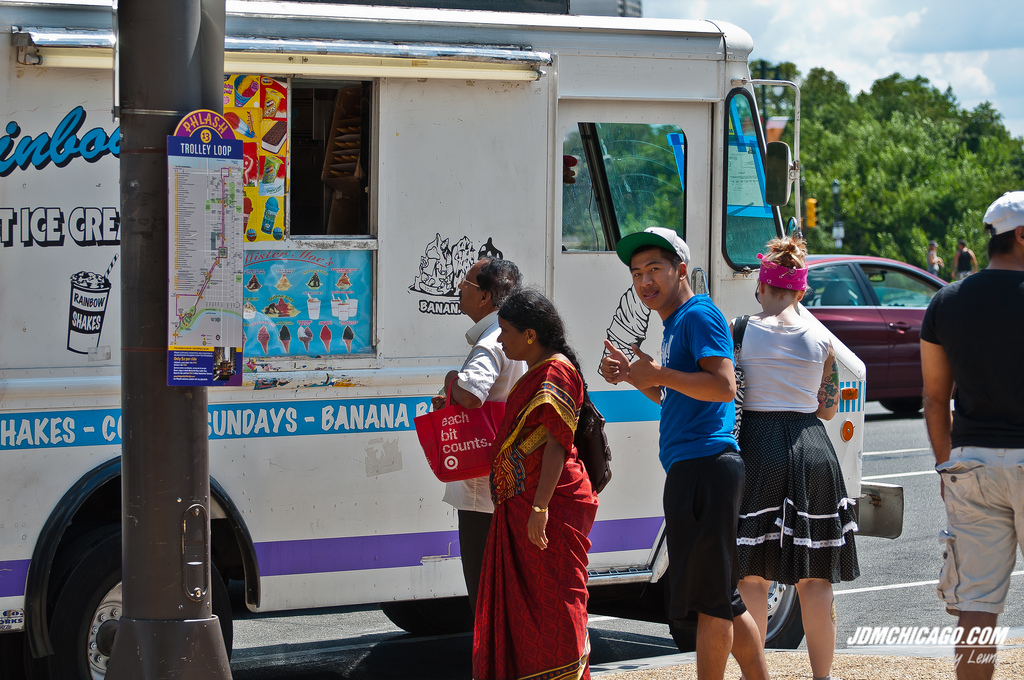 Happy that he was about to get some ice cream until we pulled him away for a bus that wasn't ours. Sorry Jon!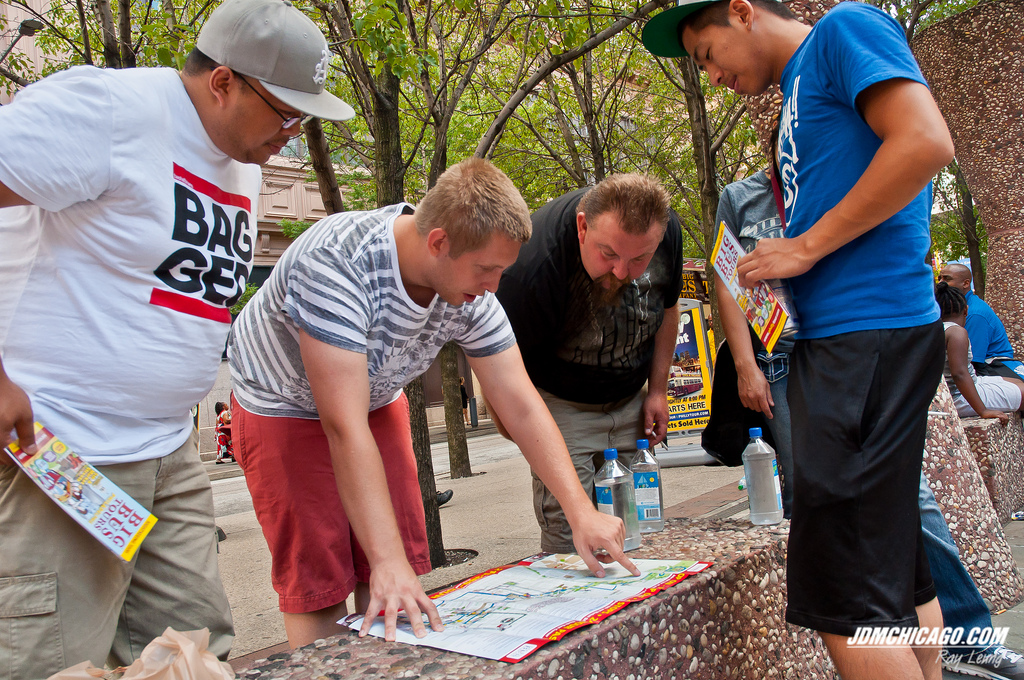 Being tourists and finding our way around Philadelphia. Brian knows how to read a map fairly well.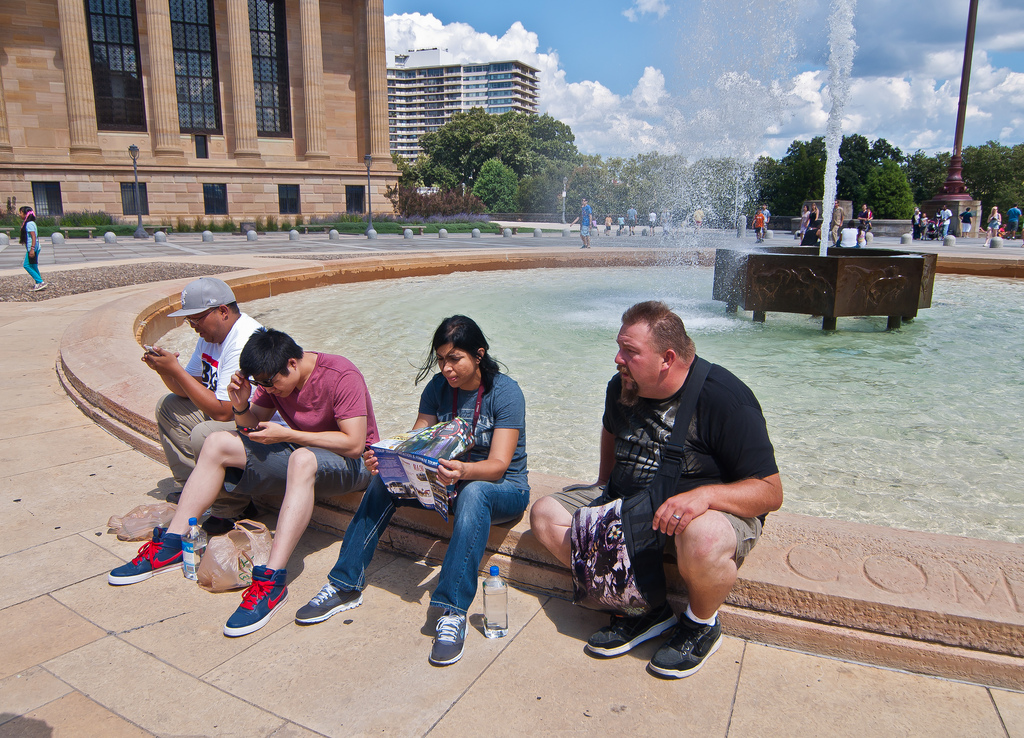 For a second, we were lost but the mist from the fountain felt great!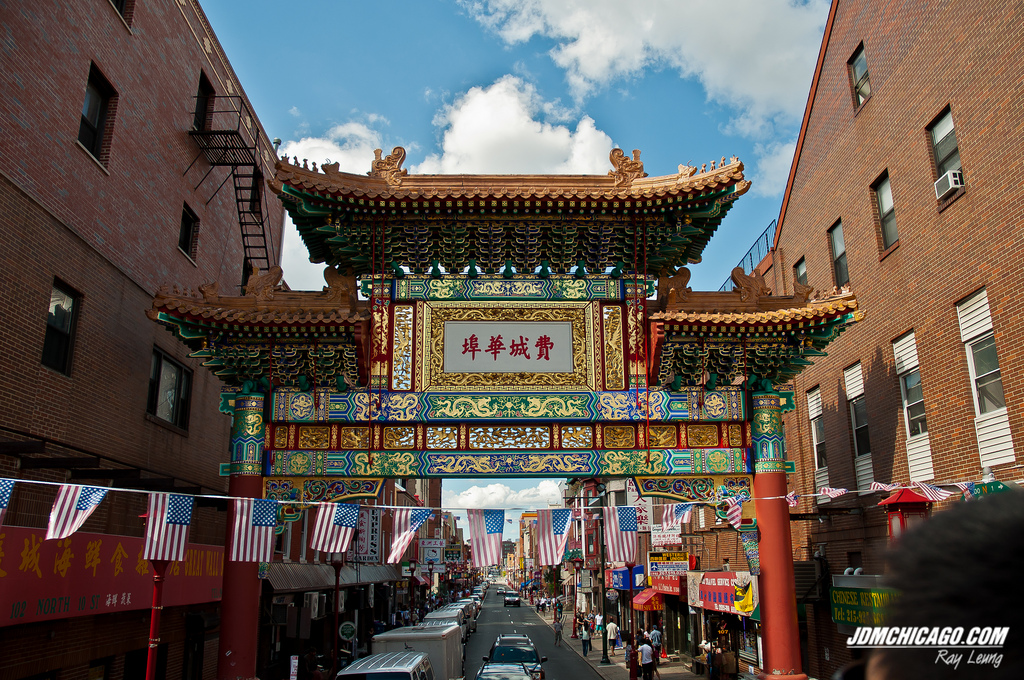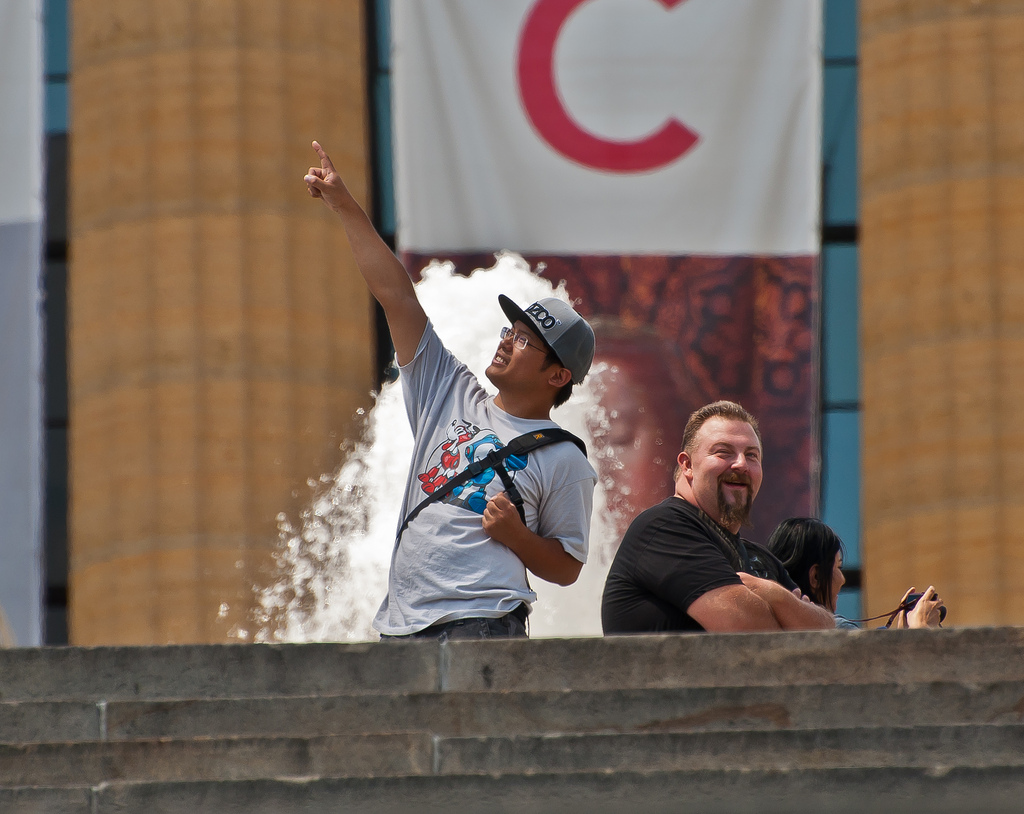 Raymond and Gene beat up some monsters and saved downtown Philadelphia. Here they are on top of the "Rocky Stairs". Queue – "Eye of the Tiger"!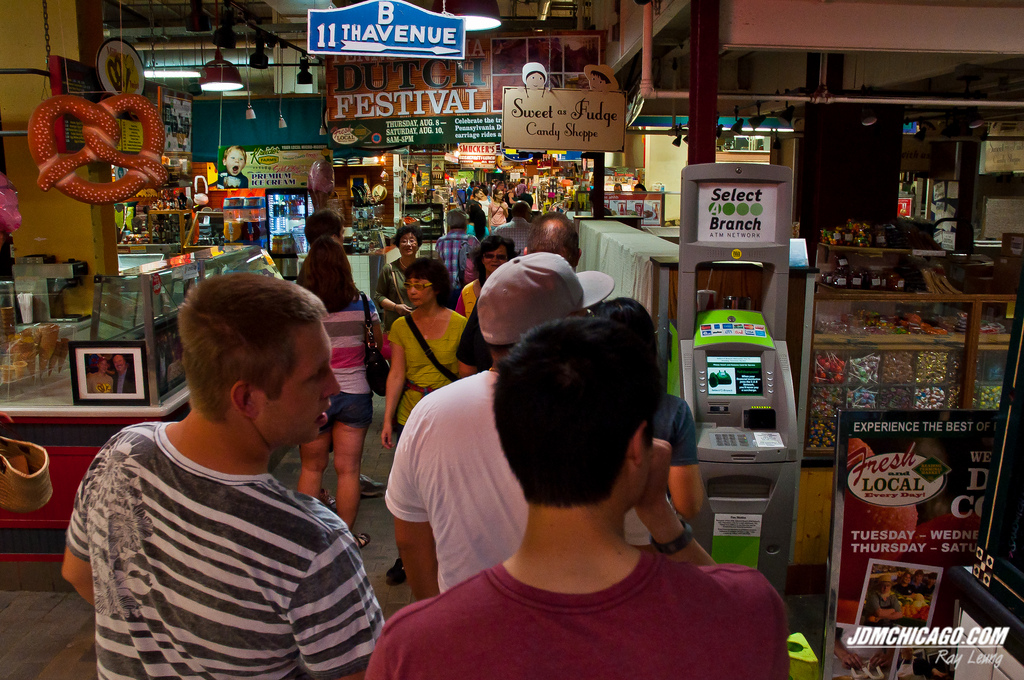 My adult ADD was in overdrive at the Reading Market Terminal!  Serious disappointment on the jerky shop not being opened.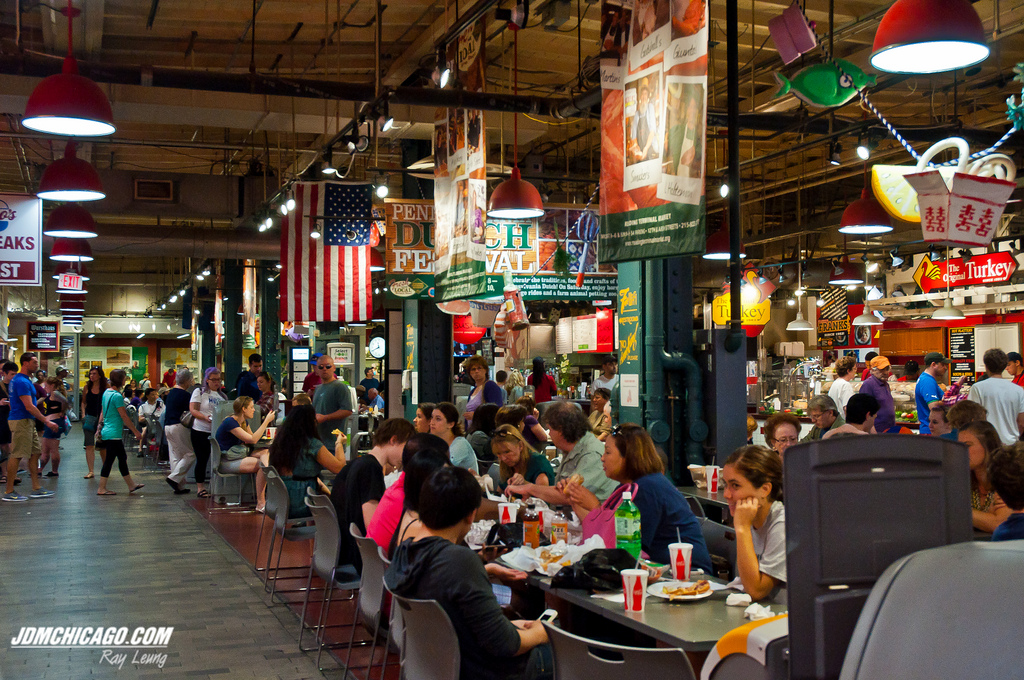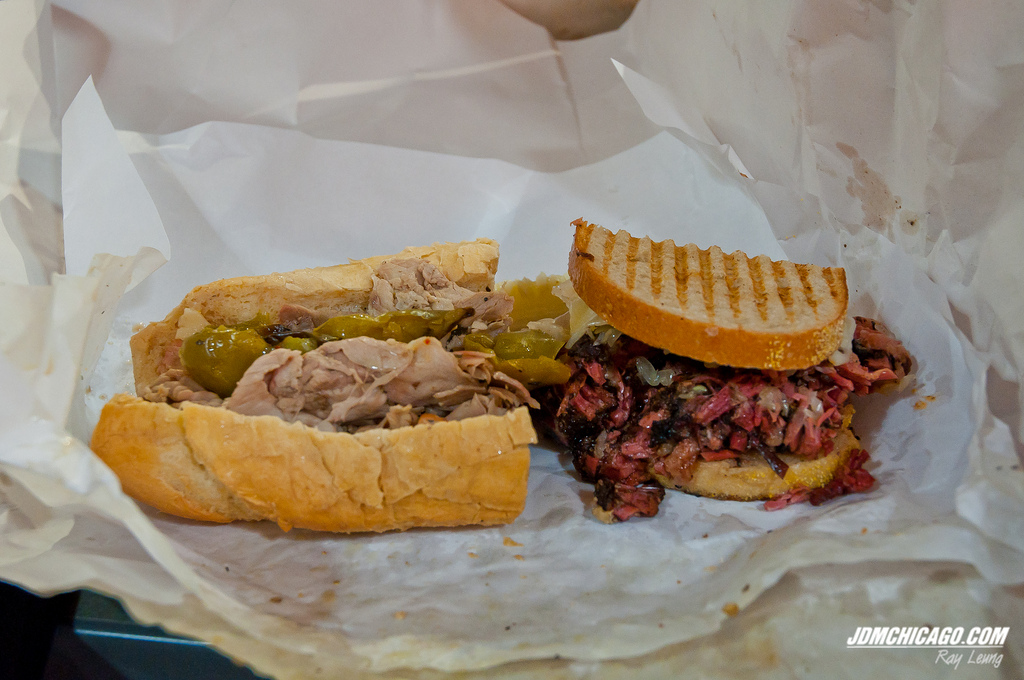 OMG!!! Left: roast pork sandwich with sweet peppers and provolone cheese. Right: a pastrami Reuben!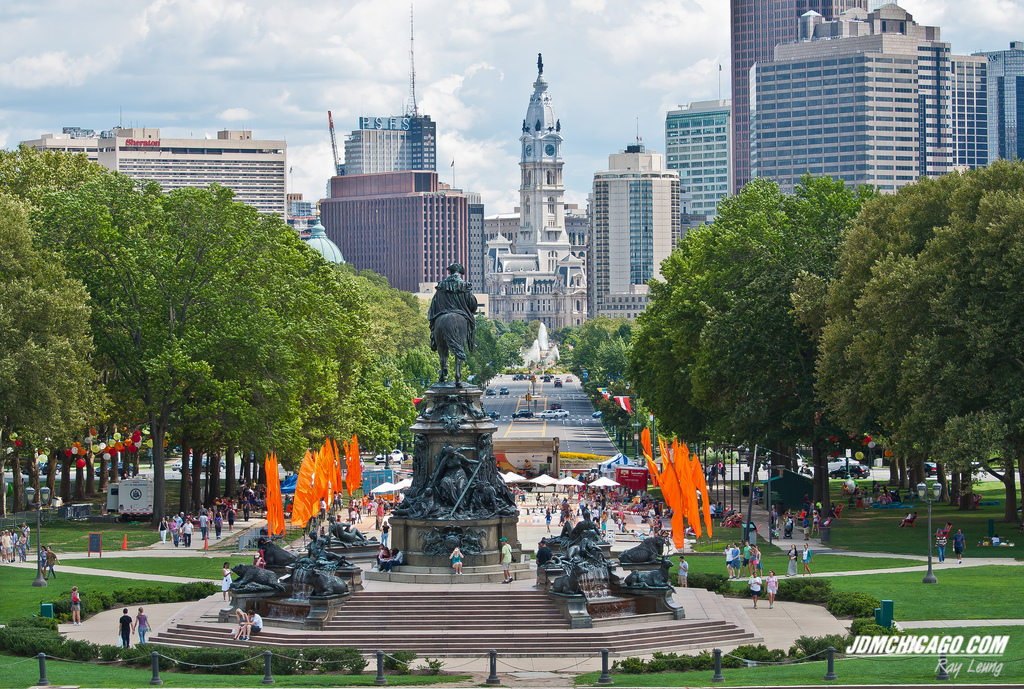 The famous Washington monument.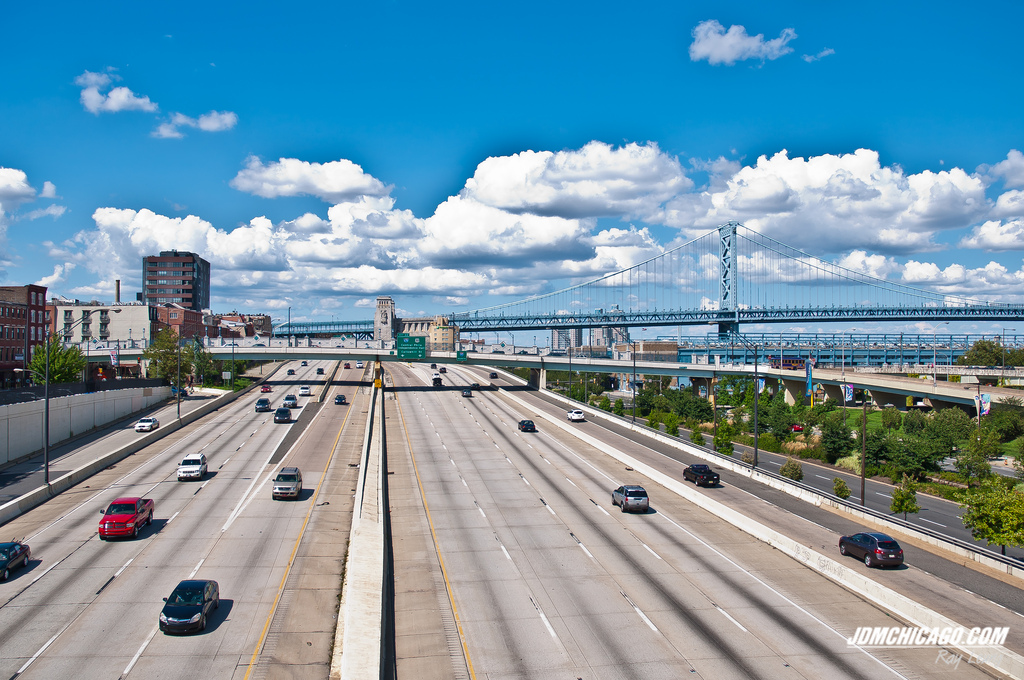 The Benjamin Franklin bridge, painted blue by hand is what we were told!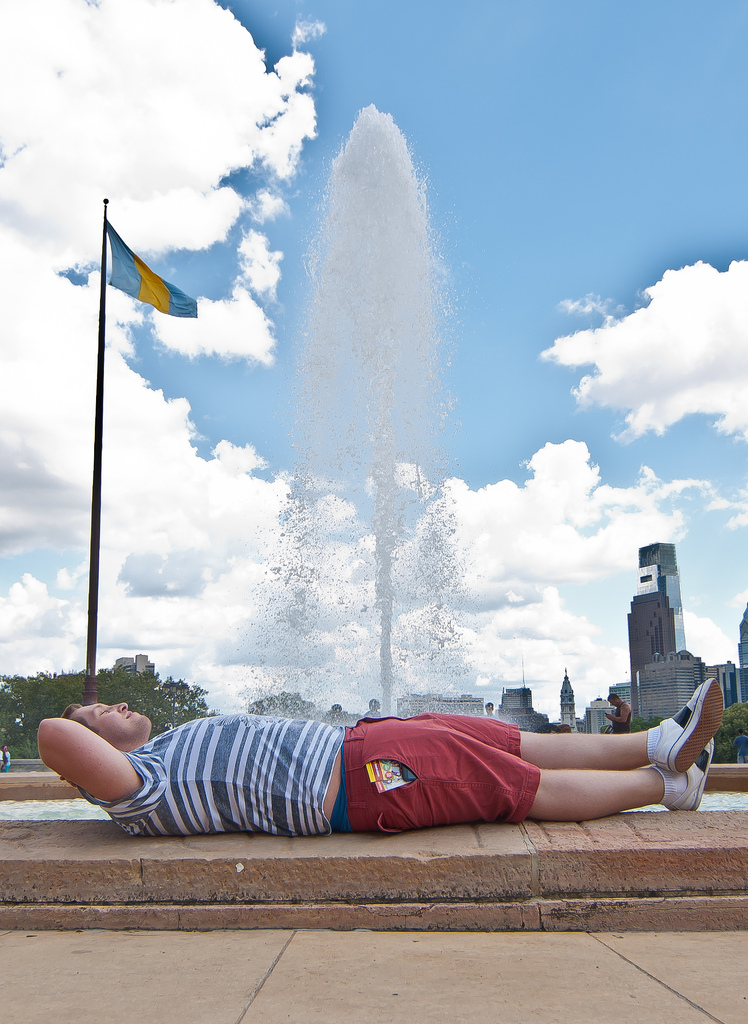 Beefy, is um, relaxing??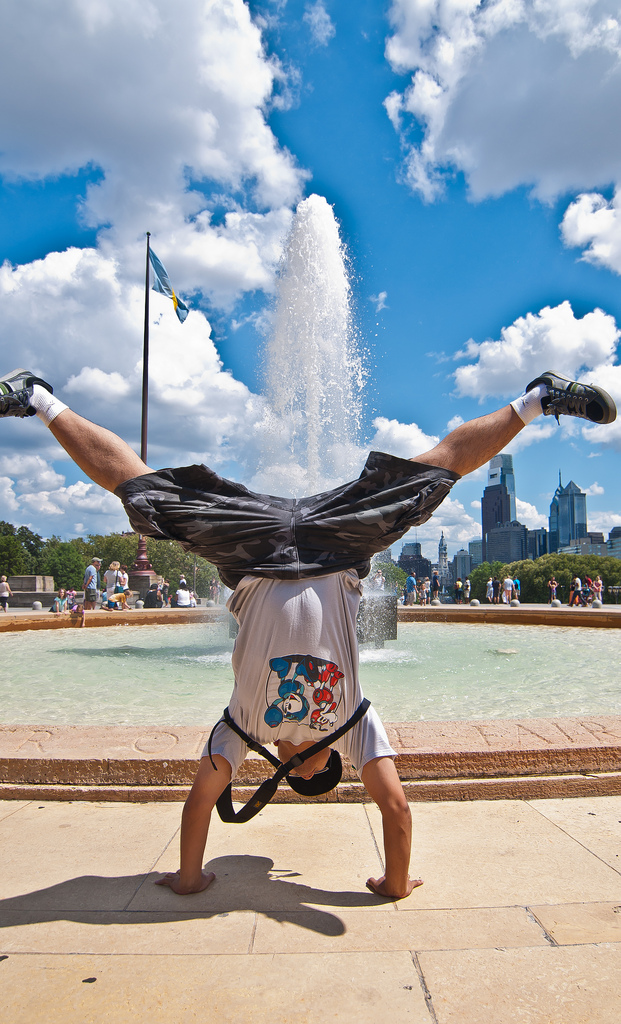 Ray being creative. haha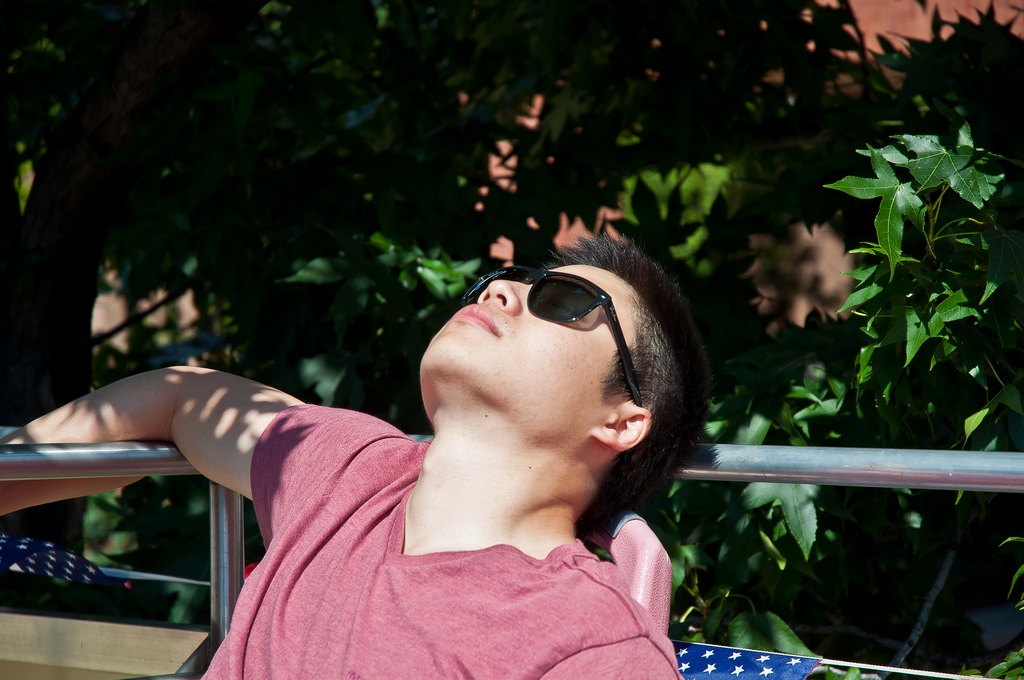 Jason taking in the sun while we wait.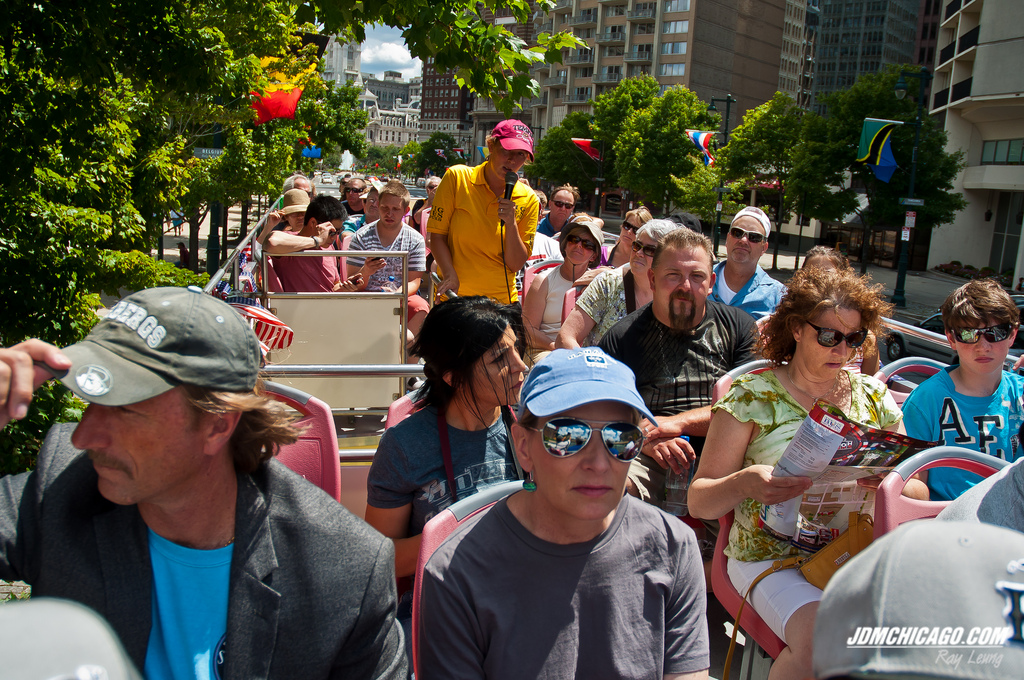 YEP, doing the tourist stuff, and "blending" into the crowd.   So that wraps up our coverage of Black/Tuner Evolution. Thanks again for checking it out and special thanks to all the great people we met in Philadelphia!
-jdmchicago
Comments
comments