I have to be honest here-  When I first saw Chris' Lime Green NSX, the color wasn't an instant hit for me. Considering I have an orange car, you would think I would embrace another bold color. The green however did grow on me. Ironically, his NSX today is in my top 5 "all-time fav" NSX list. Lime Green Metallic (GY19M) was only available in Japan by special order. After seeing a few photos online, Chris fell in love with this color and made the decision to paint his car with only a few reference points. I've been wanting to shoot Chris' NSX for awhile now; but unfortunately the few times I've been on the East Coast, we haven't been able to connect. Luckily, my friend Al Norris was able to help me out and shoot this car earlier this week.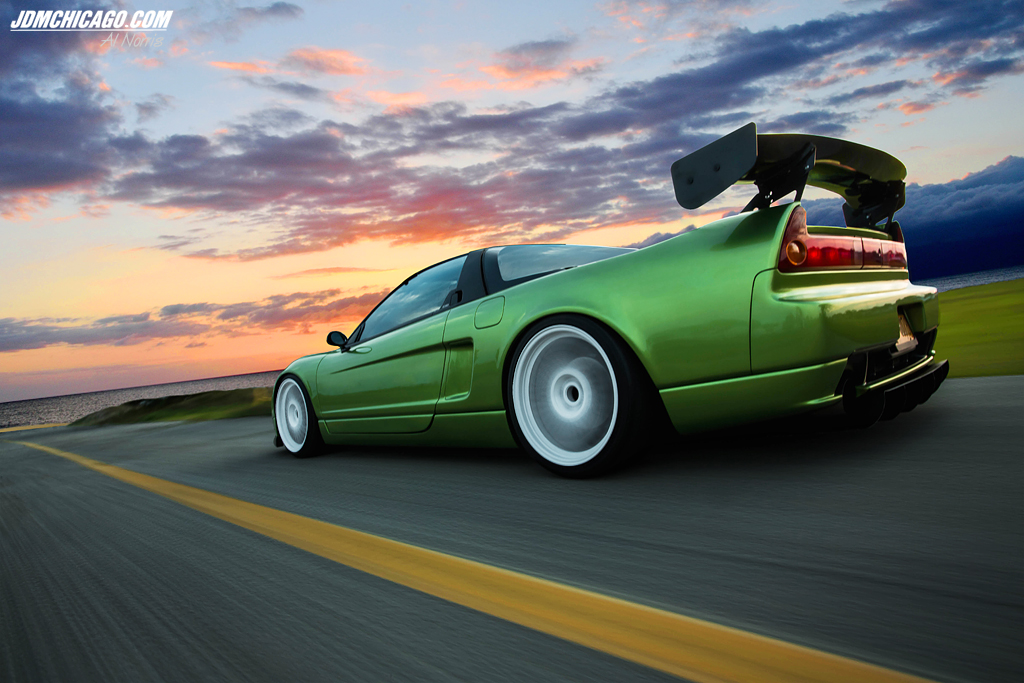 Chris purchased his NSX back in 2003. Originally a 1995 midnight purple NSX on tan, it's been slowly transformed over these last 10 years to the NA2 beauty you see here today. When he first found the car, it was somewhat beat up needing a ton of work and maintenance to get it up and running. He went from purple, to championship white, and finally lime green metallic.  Chris and I are always on the same page when it comes to NSX parts, modifications, and everything in between- so of course the recent white TE37's and APR rear spoiler has had me drooling!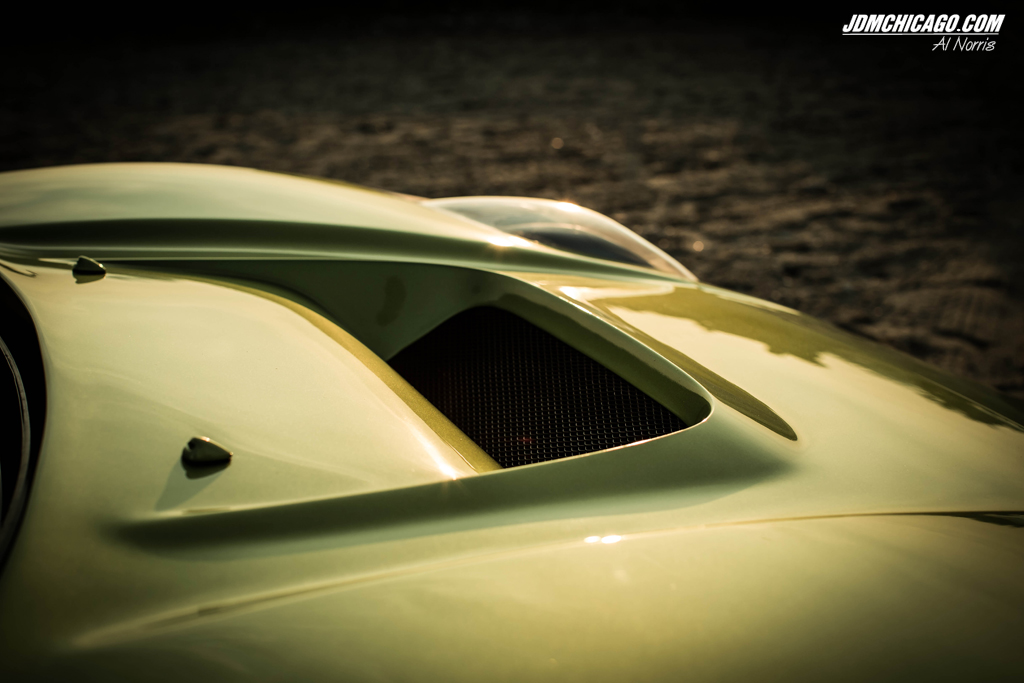 Most NSX owners are very particular about parts and fitment.  NSX-R modifications are very popular, but many of the original parts are very difficult to find. The Backyard Specials/VIS Type R hood is one of the best I've seen.  Many people are often confused as to why the hood is vented considering the motor is in the rear.  Simply stated, it's designed for aerodynamics and not for cooling. The engineers at Honda designed the vent to allow hot air to escape via the vent and then through an undertray. Without turning this into a science class, it's main purpose is to reduce front lift.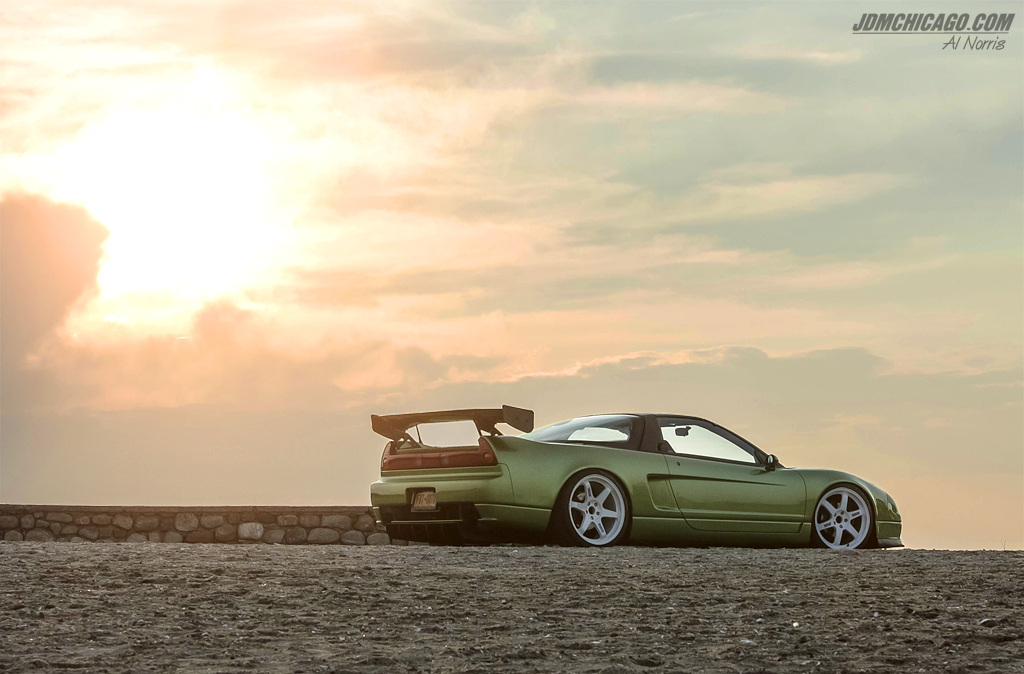 For an NSX, Chris' wheel fitment is somewhat aggressive.  Honda fitment in general is fairly conservative from the factory and the NSX is no exception. Chris managed to fit a set of White Volk Racing TE37's in 18×8.5 30mm in front and 19×9.5 4mm in the rear. For tire selection, he went with Falken FK452 215/35/18 & 275/30/19 (which are notorious for being somewhat undersized compared to their counterparts).
The targa top and pillars have been painted black to give the car a type-r look and feel.  The entire vibe of the car screams Japan. Not to generalize NSX owners, but many are purists at heart and Chris simply broke every rule with this build.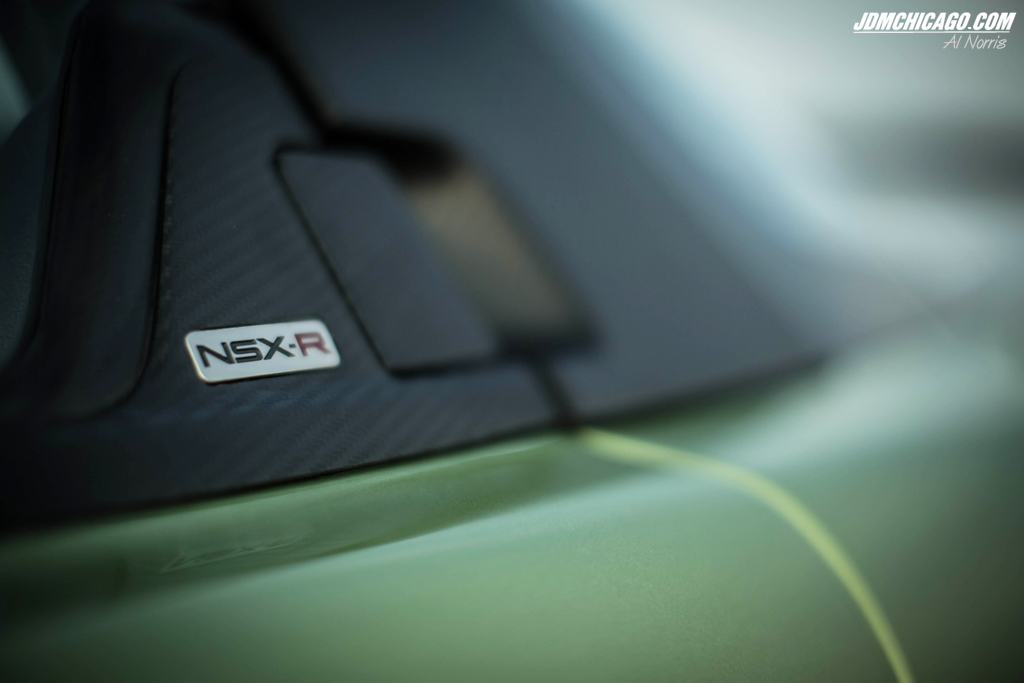 Genuine NSX-R badges as a homage to the Japanese legend.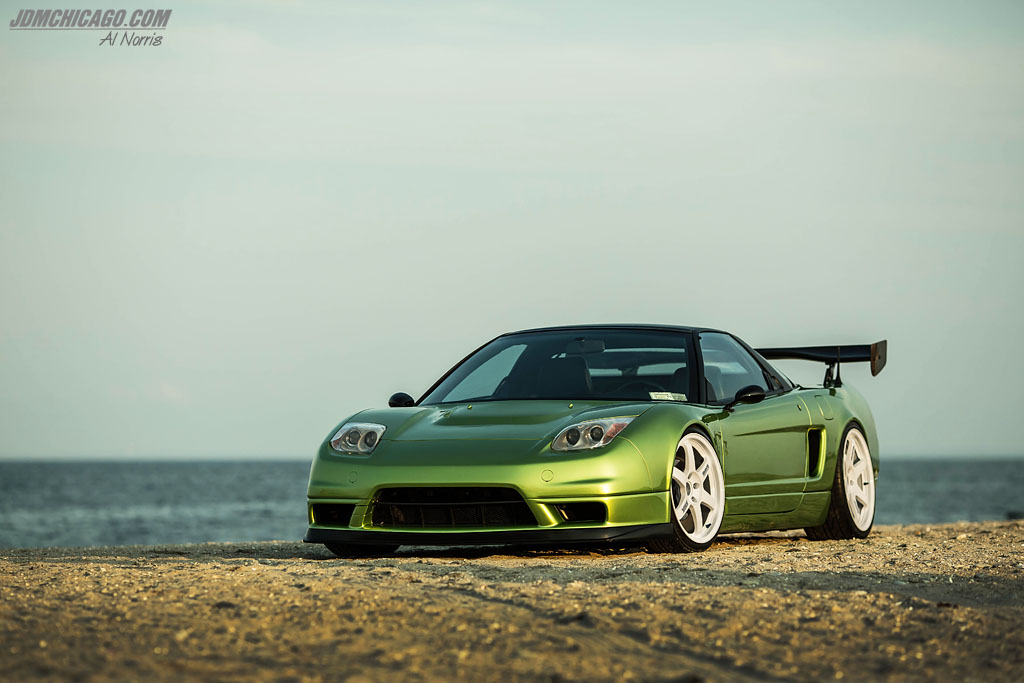 I'm really diggin' this shot by Mr. Norris. The car simply defines "aggressive."  The JP Aero front lip was a nice touch and literally only one of the few aftermarket lips without vents.  Why lips have non-functional vents still perplex me.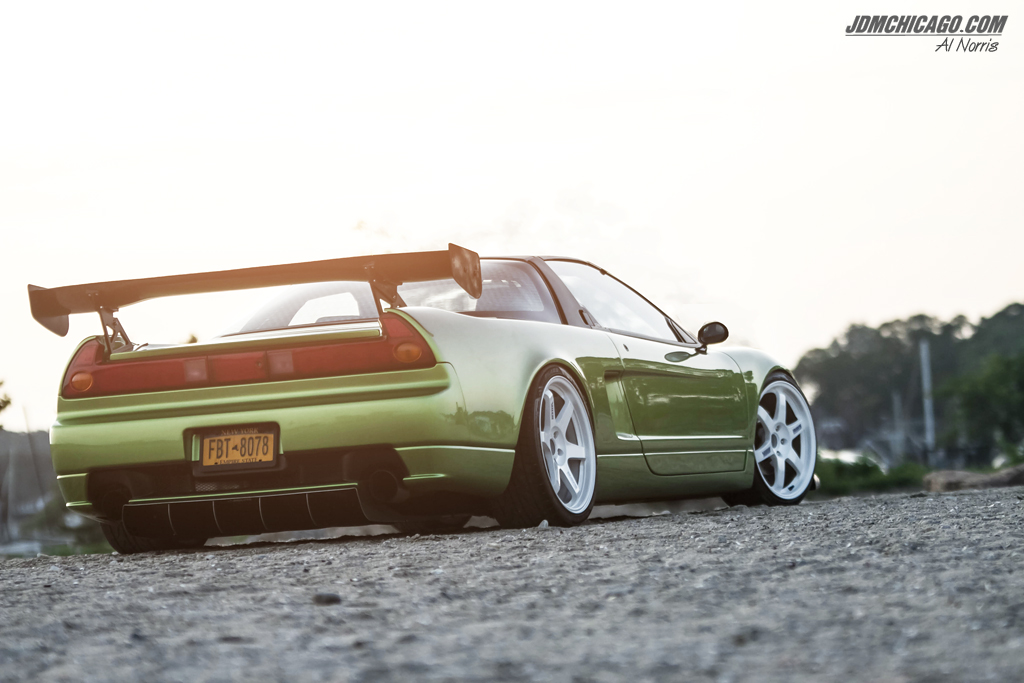 Unfortunately I didn't have any motor or interior shots to share. His engine is currently NA, but this may change soon. Some may argue the horsepower may be lacking by today's standards, but purists will still tell you that their is nothing like a naturally aspirated NSX.  From this angle you'll also notice that the wheels are concave in the rear, and flat faced in front. On an NSX, concave front and rear TE's is very tricky. You usually need to have a widebody to be able to fit concave front TE37's.  The Difflow Diffuser fit perfectly on the NA2 rear valance along with Gruppe M exhaust.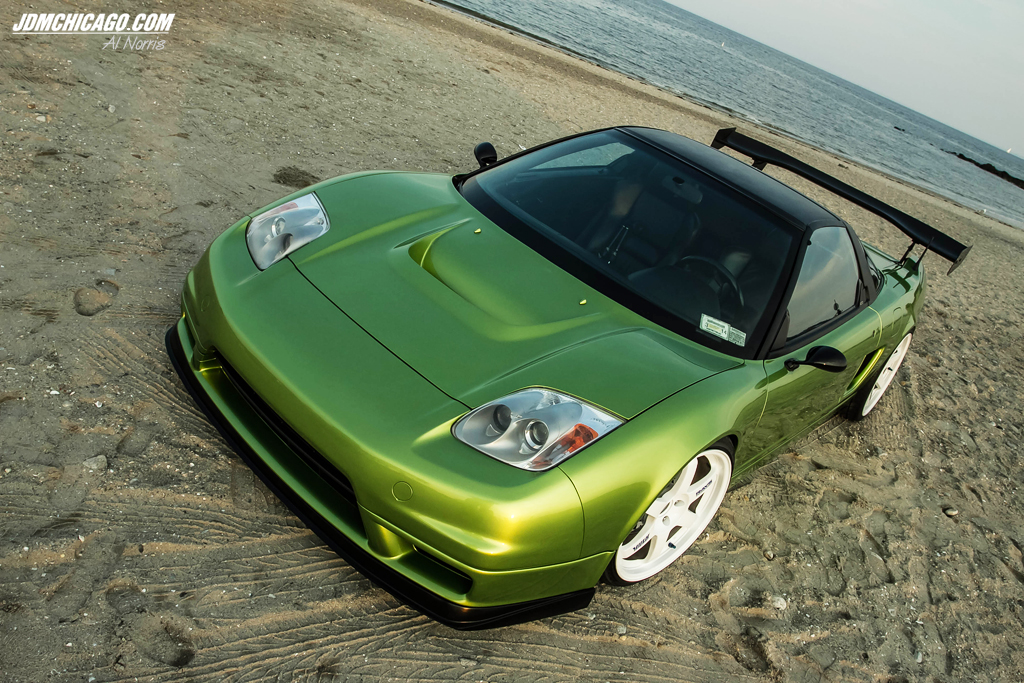 Chris didn't like the original tan interior so he went through the trouble to replace every interior panel  and even scored a set of 2005 black OEM seats.  These will soon be replaced with a set of Recaro's.  Chris would like to thank  Nocturnal Autowurx for the paint/body refresh last year as well as his other friends and family who's been supportive through this 10 year build.  Thanks again for checking this out and special shout out again to Al Norris for the photos. Be sure to like his Facebook page by clicking here.
Comments
comments