Initially thought I was going to only post 3 parts, but the sheer amount of pics would have been too overwhelming in one blog post. So here is part 3 of 4! Thanks again to Pat, Ray, and Brian for contributing to this post.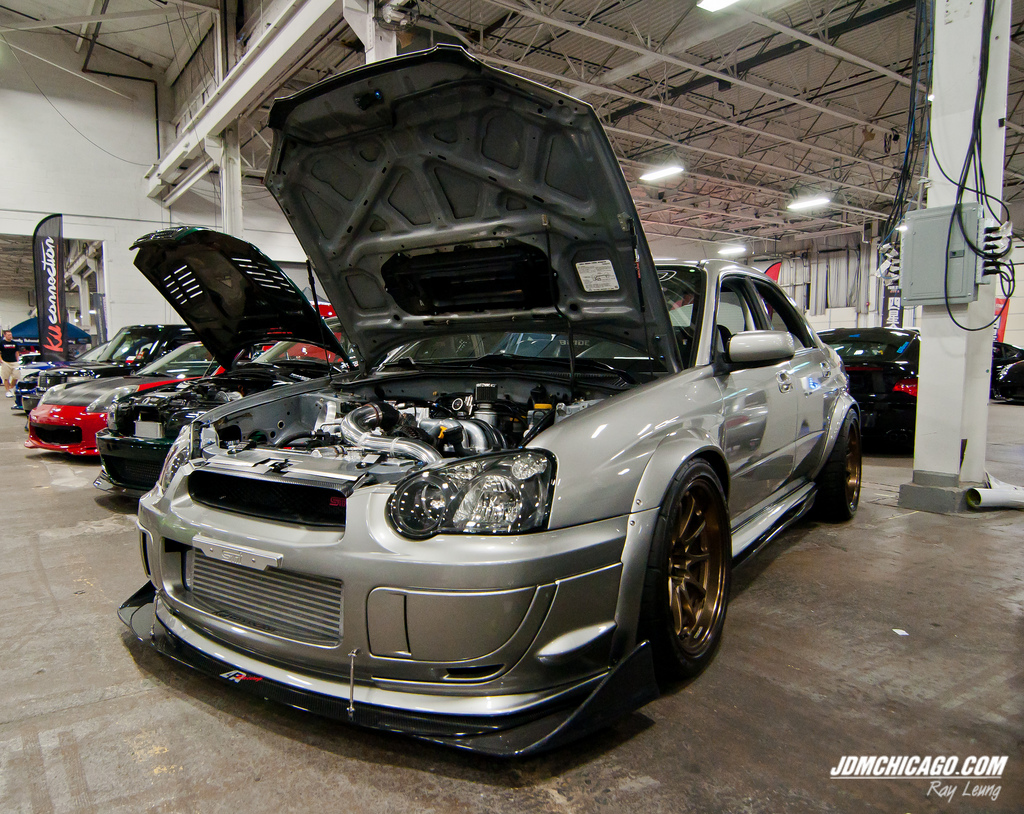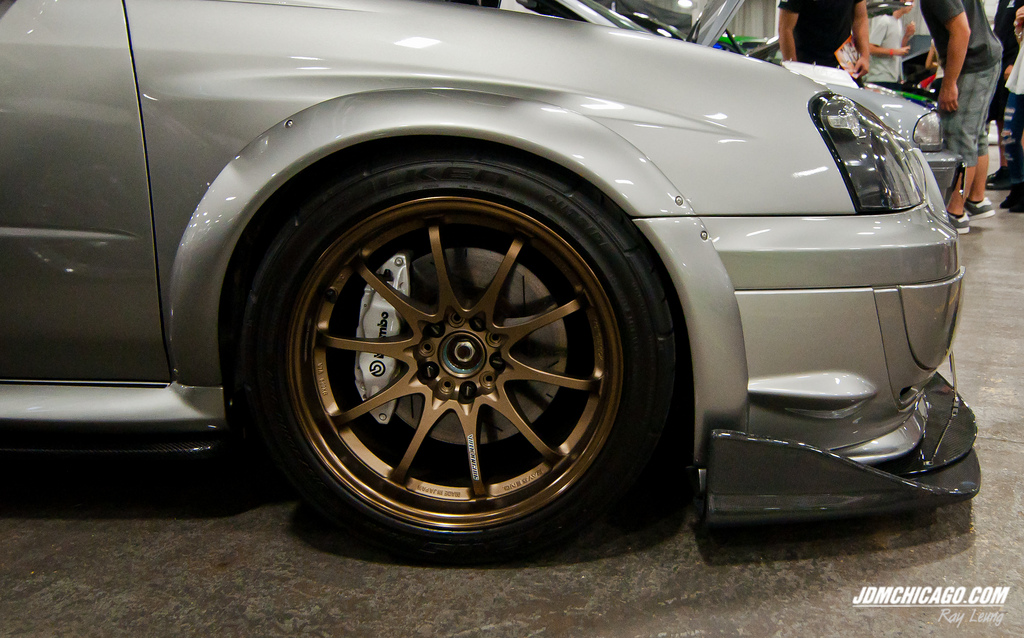 Fender flares seem to be all the rage these days but nothing beats a classic set of Volk CE28's in bronze.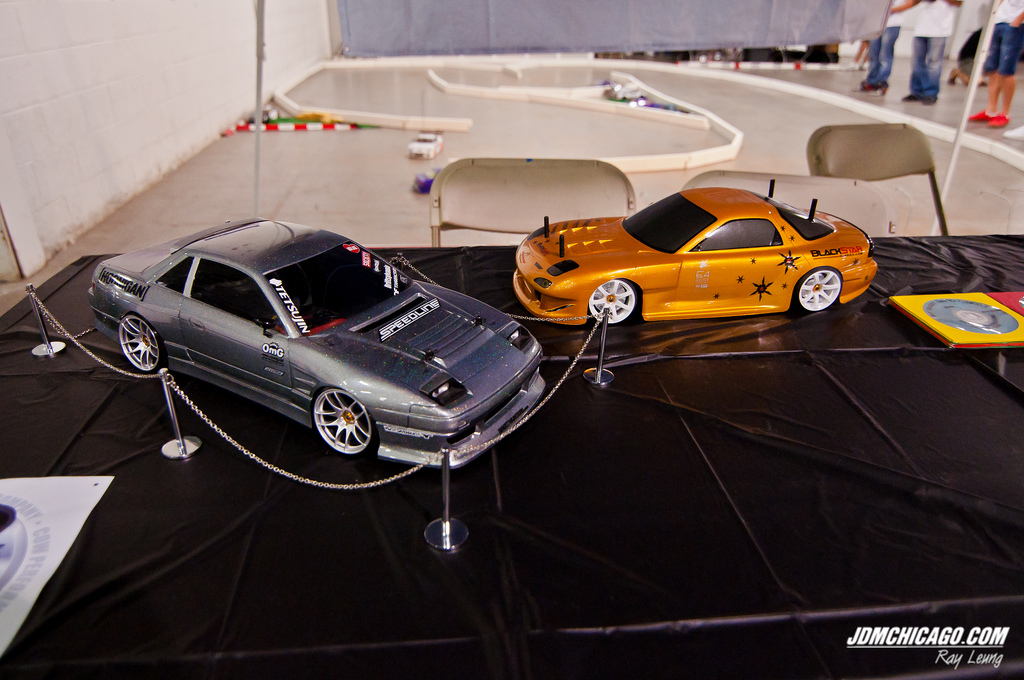 Speaking of trendy, here are a set of show worthy RC cars. I wonder if they get any track time. Haha.  Been so tempted to get a set or 2.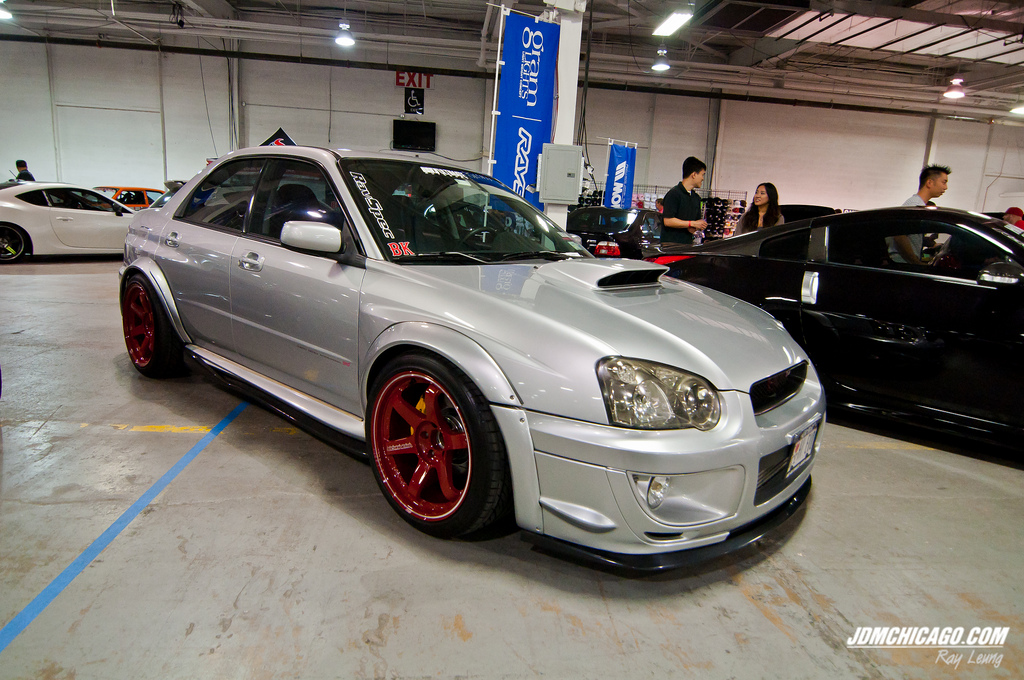 New "Rigid Tune" Volk TE37's on this front mount Subaru STI.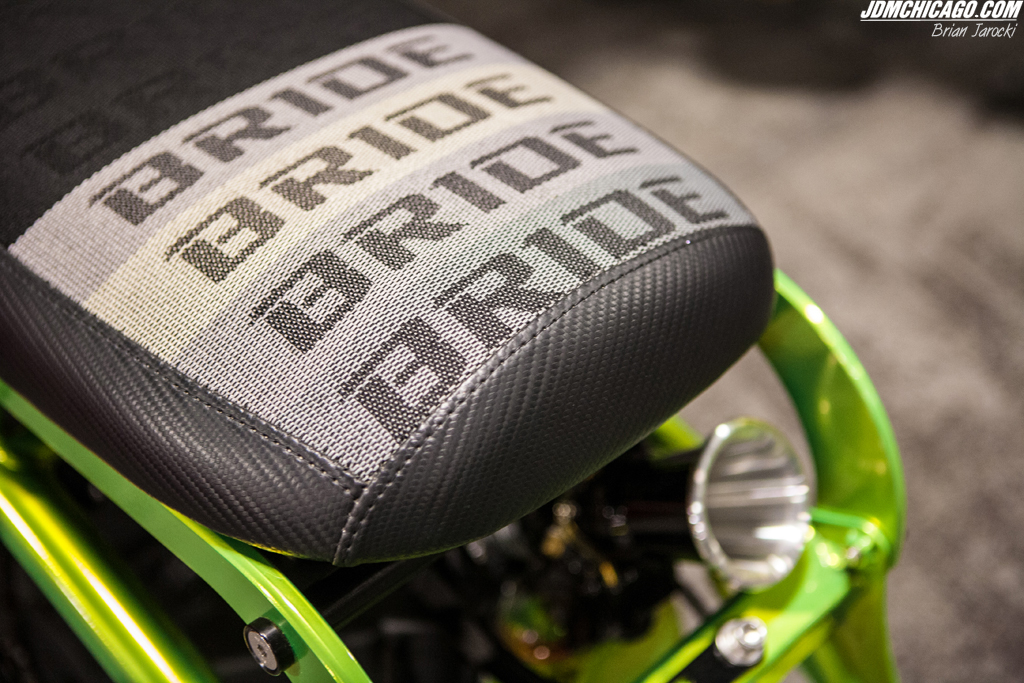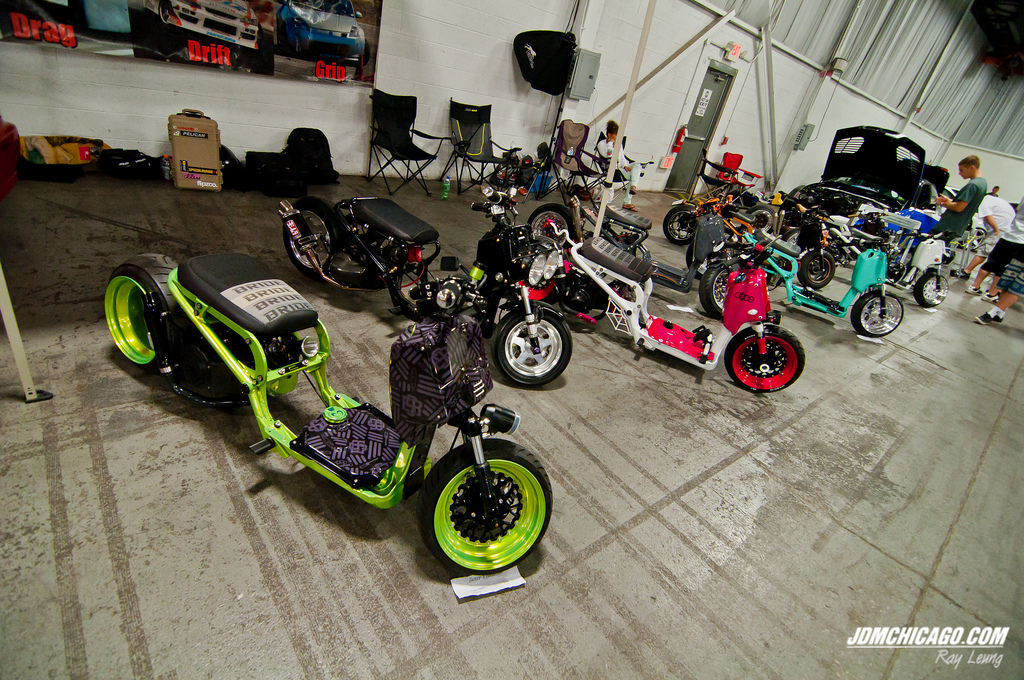 These Honda Ruckus' made me miss the LOS Garage rides! They were a few parts short from making this trip with us but they did attend the shows without their scooters!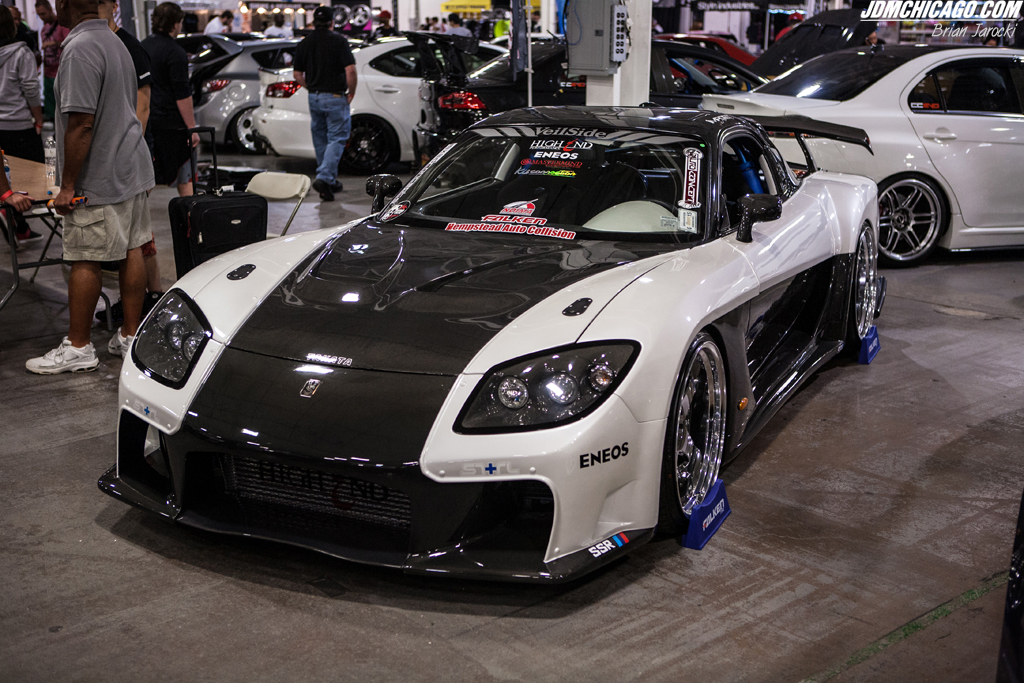 This Veilside Mazda RX-7 was gorgeous! All I could think about was Han from Tokyo Drift. Always wondered why he was always eating in most of the movie.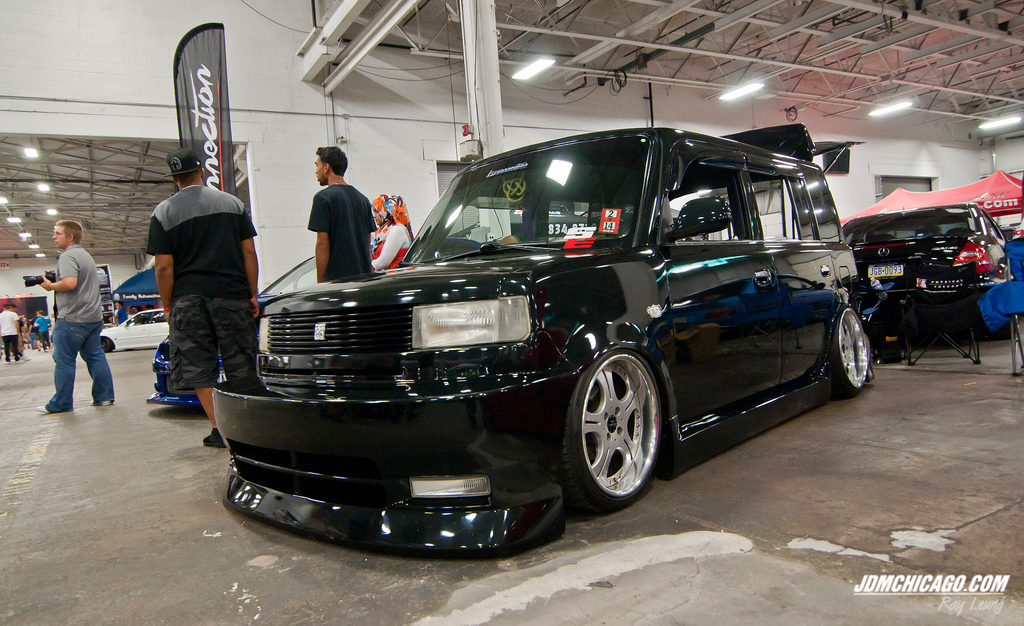 Very clean VIP style Scion xB. Small world! These are Raymond's old Work Euroline S2H wheels.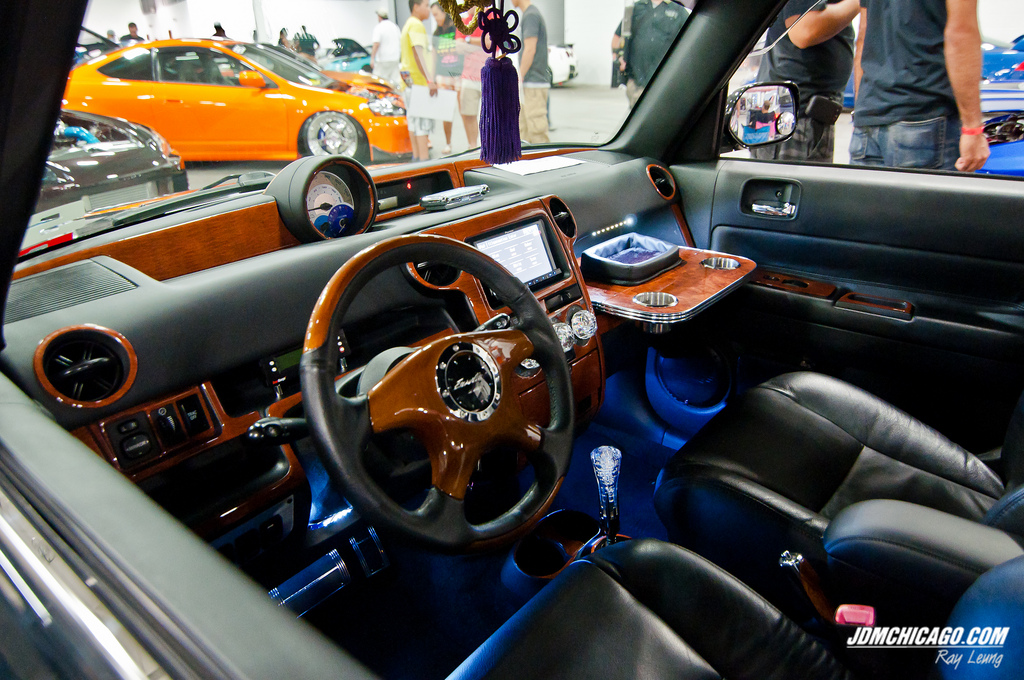 The wood accents and black leather really work well on the interior of this xB.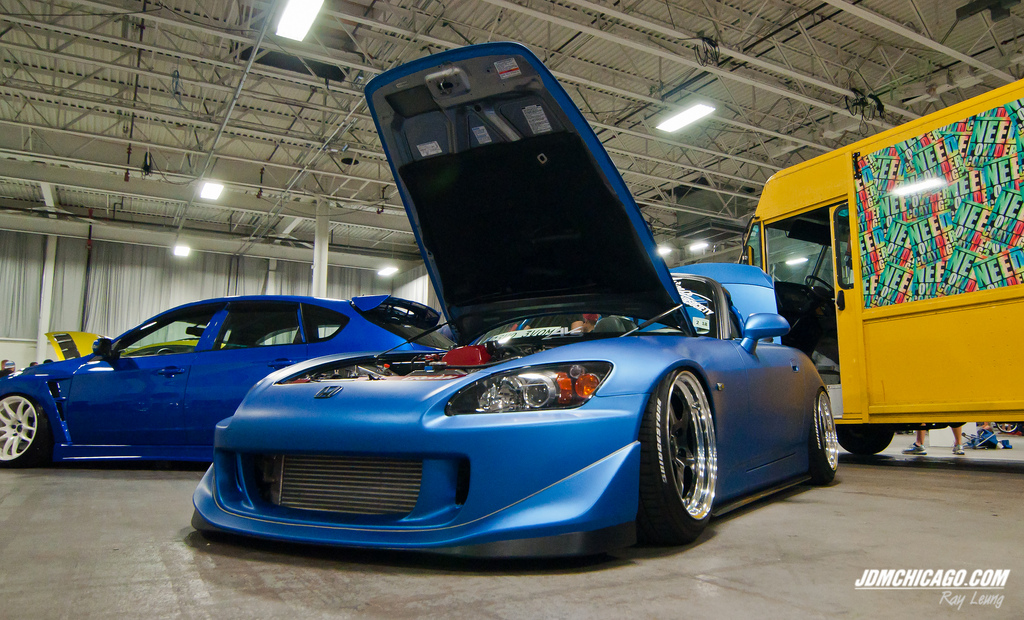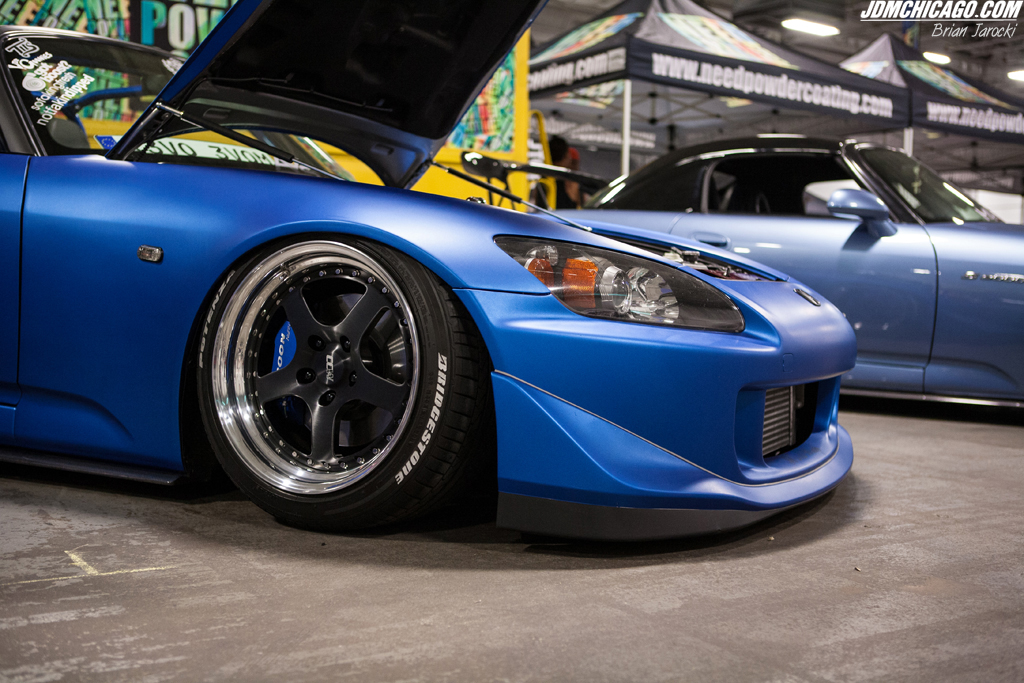 I don't think I've ever seen so many bagged Japanese imports under one roof! This Honda S2000 was no exception in a matte blue wrap.  Diggin the CCW LM-5's!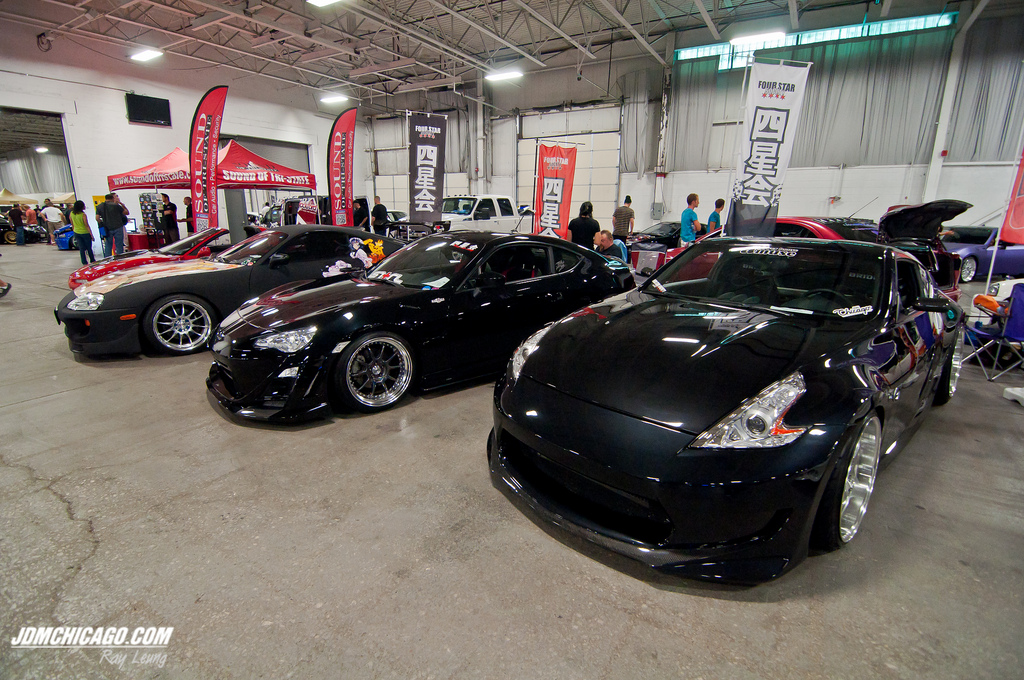 A few of the 4 Star Society members from Chicago were able to make it. Gene's Amuse kitted 370Z, Miguel's Varis kitted FR-S, and Allen's itasha Supra.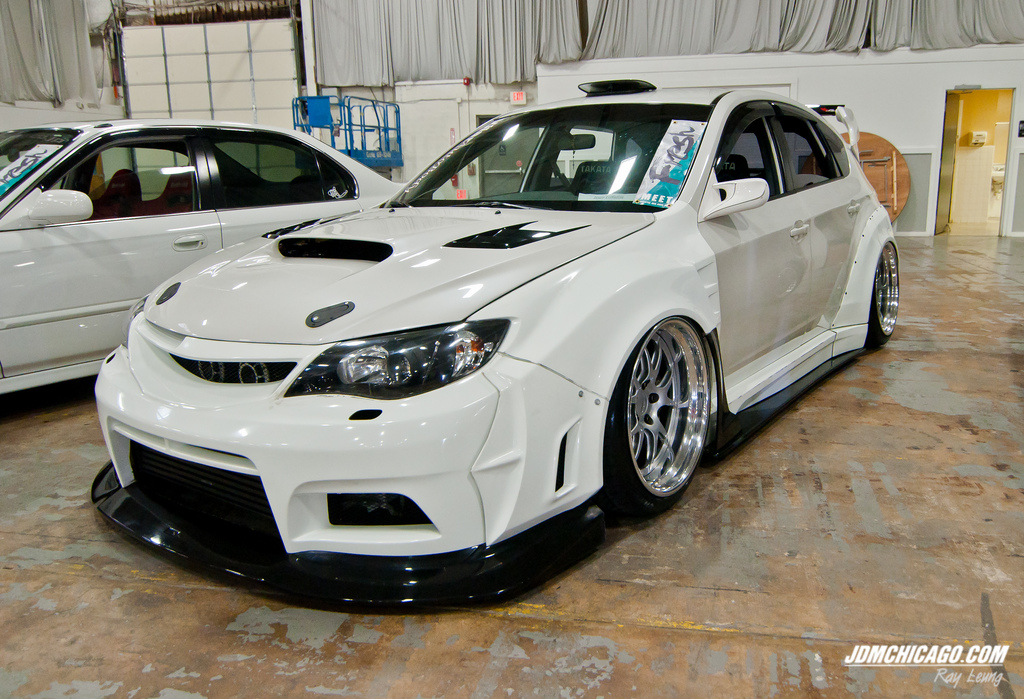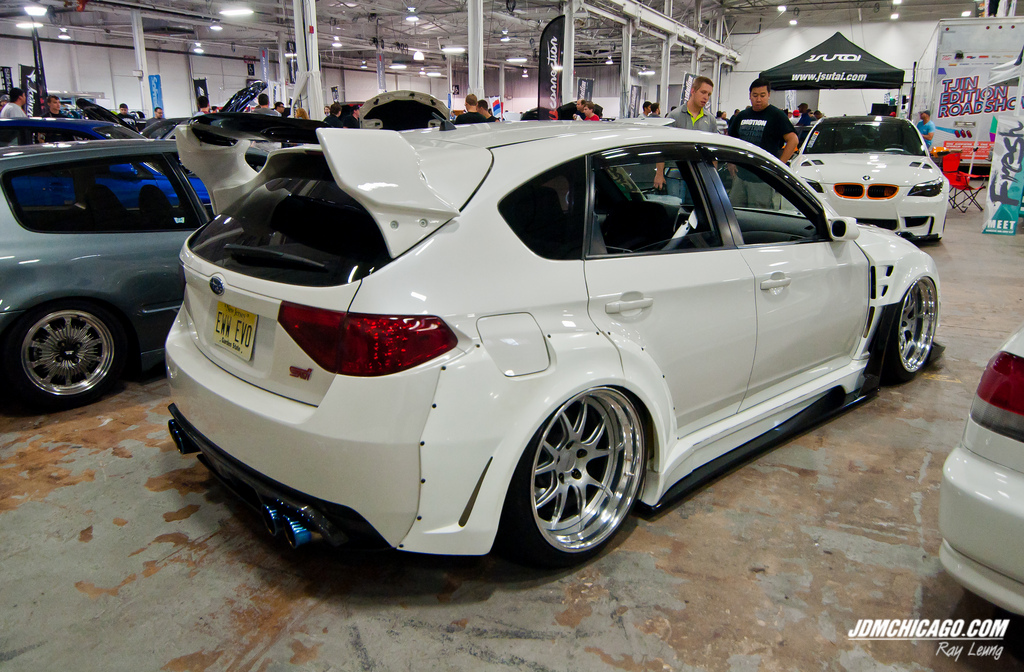 Breaking hearts and necks – very aggressive Varis widebody STI on SSR Professor MS3's. Not sure why it wasn't painted though.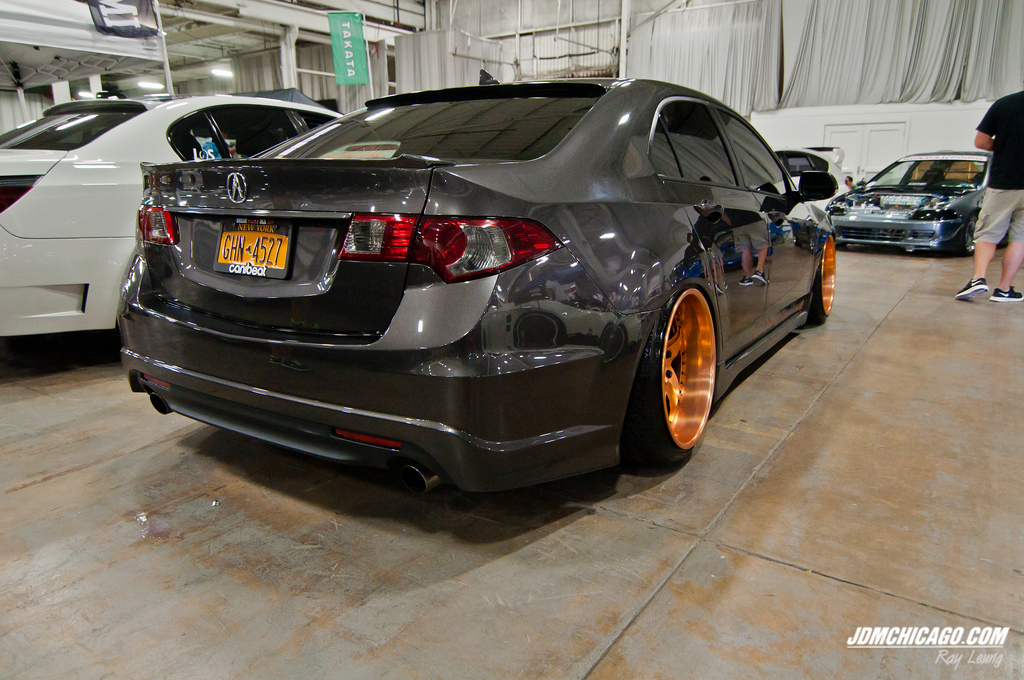 2G Acura TSX on VIP Modular VR11 wheels.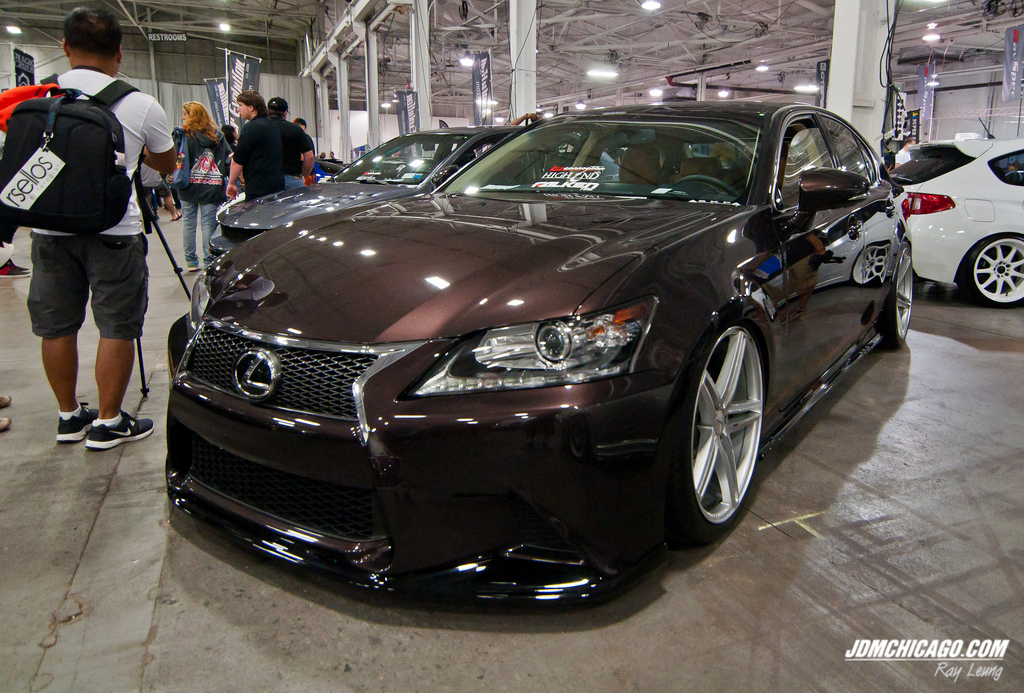 Miami based Lexus GS on AirRex suspension.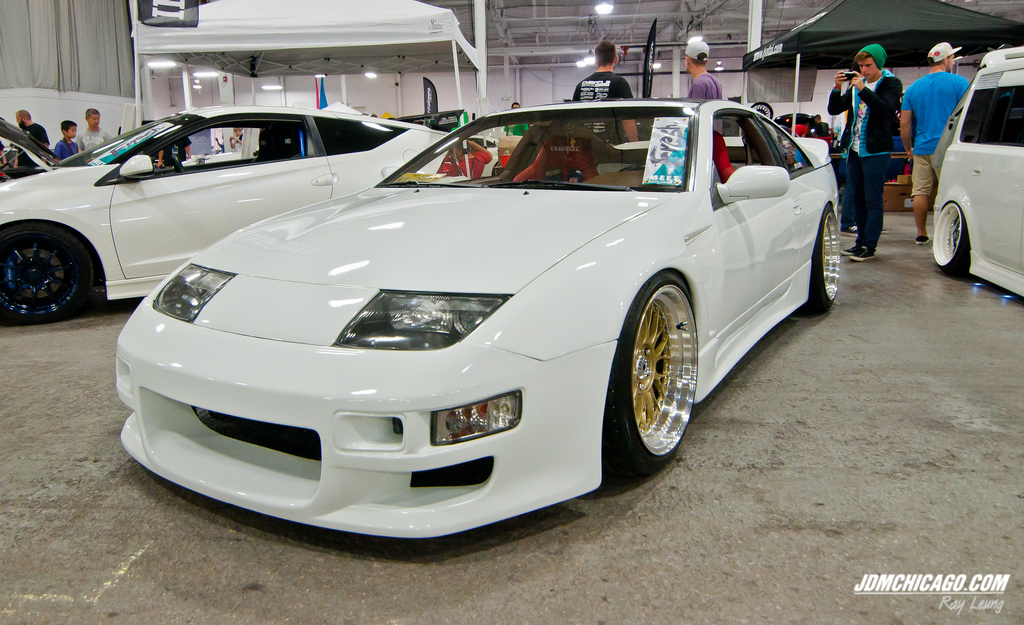 Very clean Nissan Z32 with a Greddy Gracer front bumper, Stillen type III sides and paint matched fog ducts.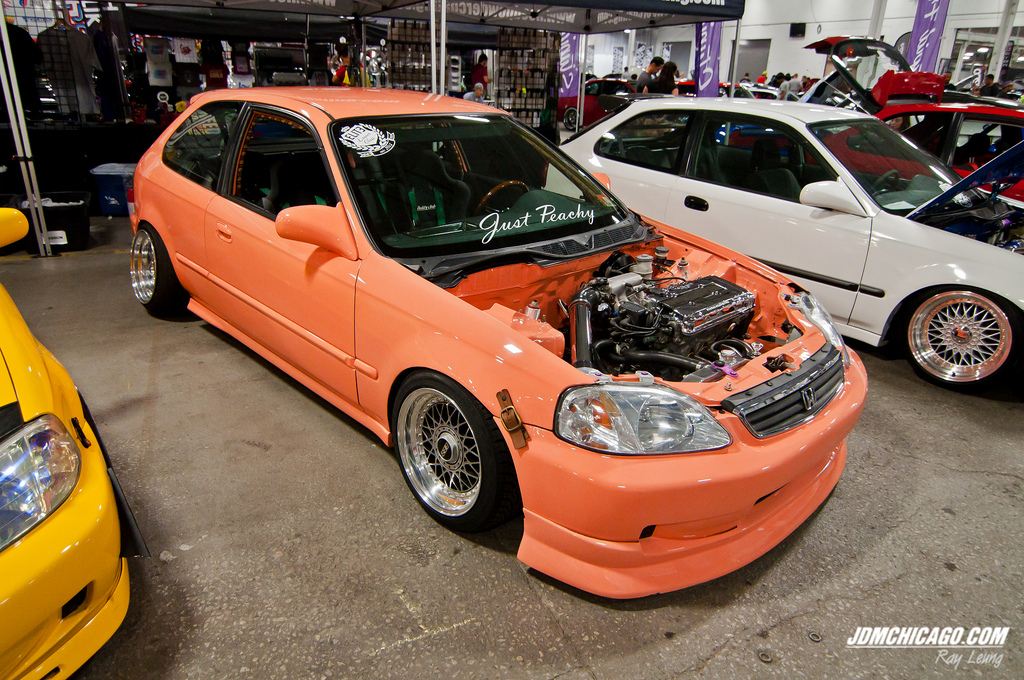 "Just Peachy" Honda Civic EK Hatch. Buckle up kids!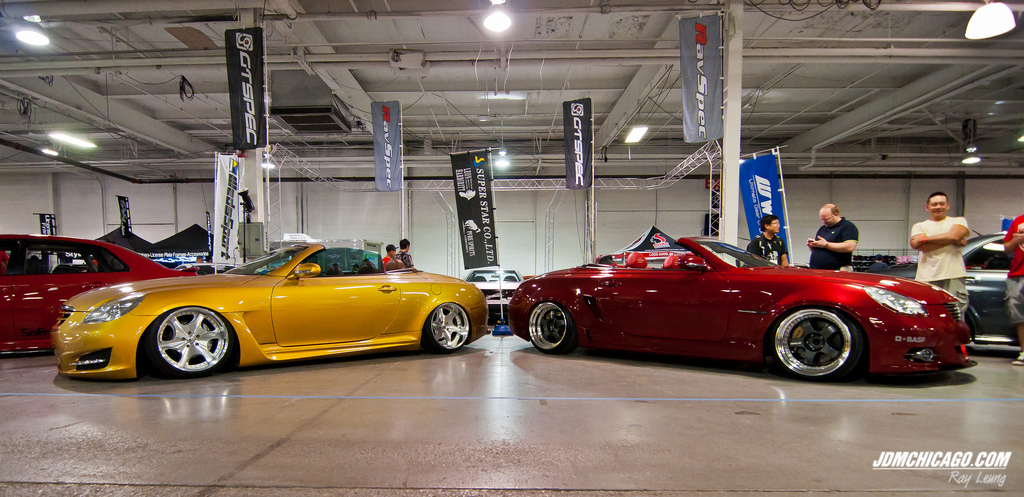 2 of the East coast sickest SC430's side by side.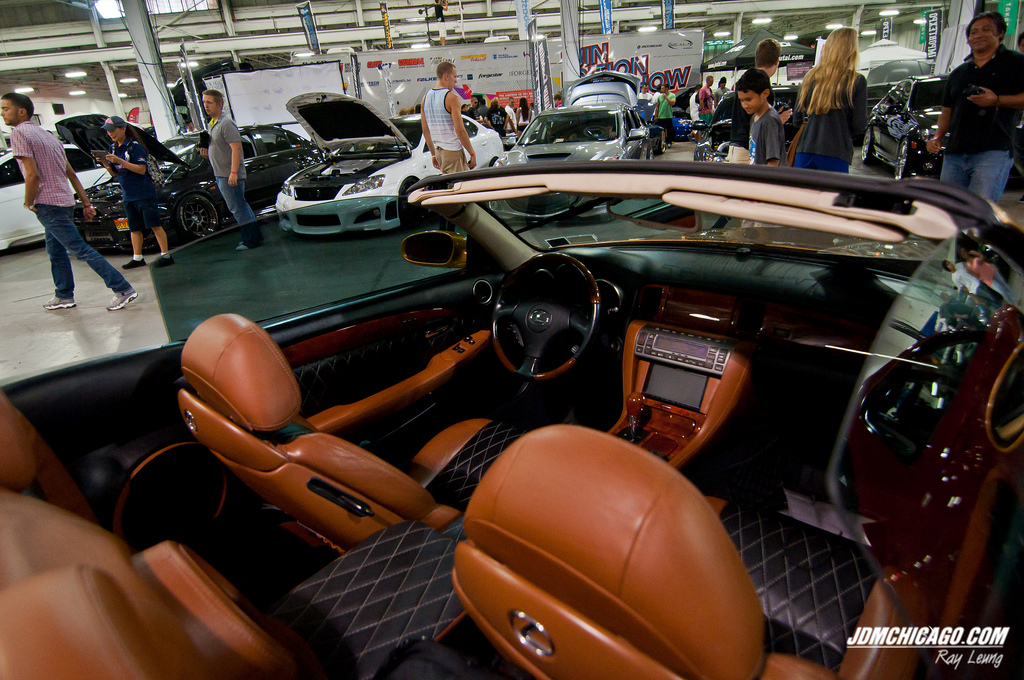 Will's custom interior. I still have to make sure I don't drool all over it even though I have seen this setup 2 years ago at Black 2.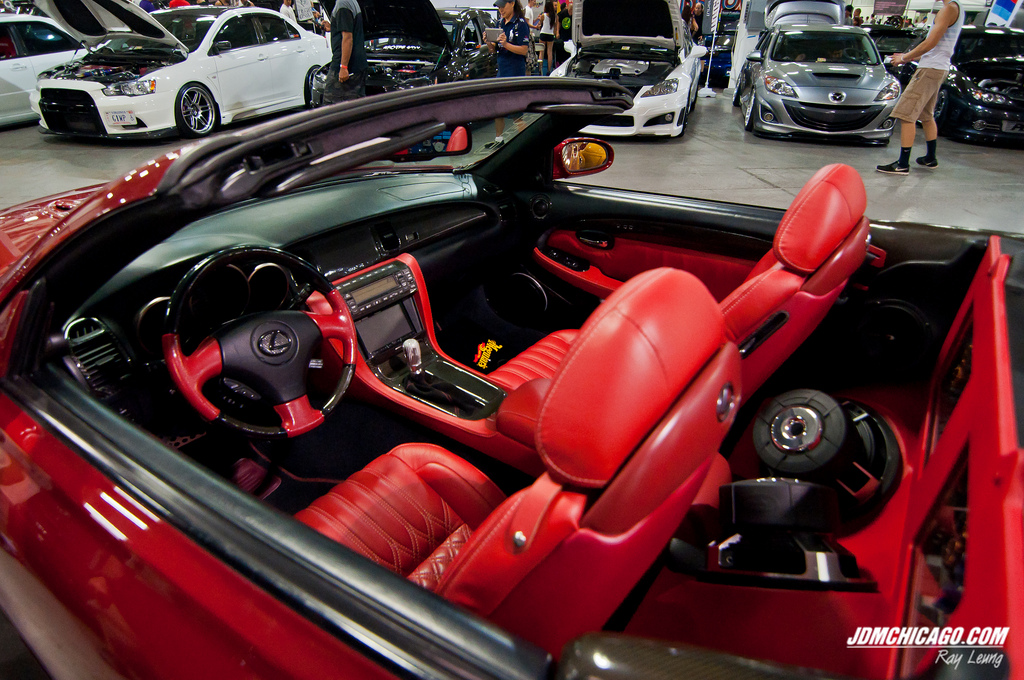 This helped solidified my color choice. Now I need to find an interior guy in the Midwest!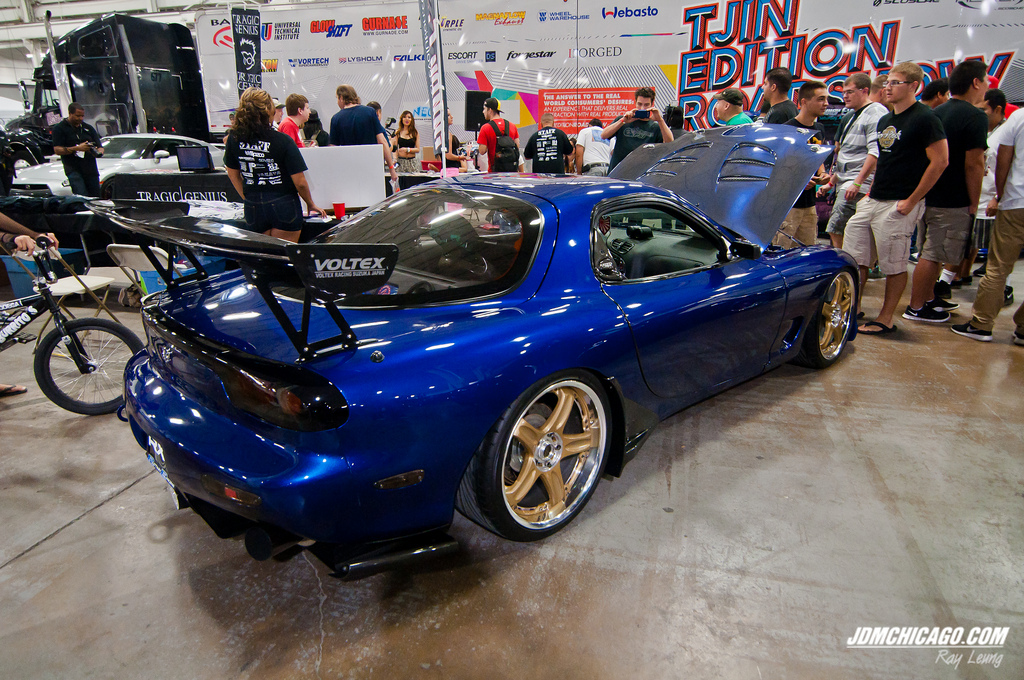 FD Rx7 on Volk Racing GT-C's.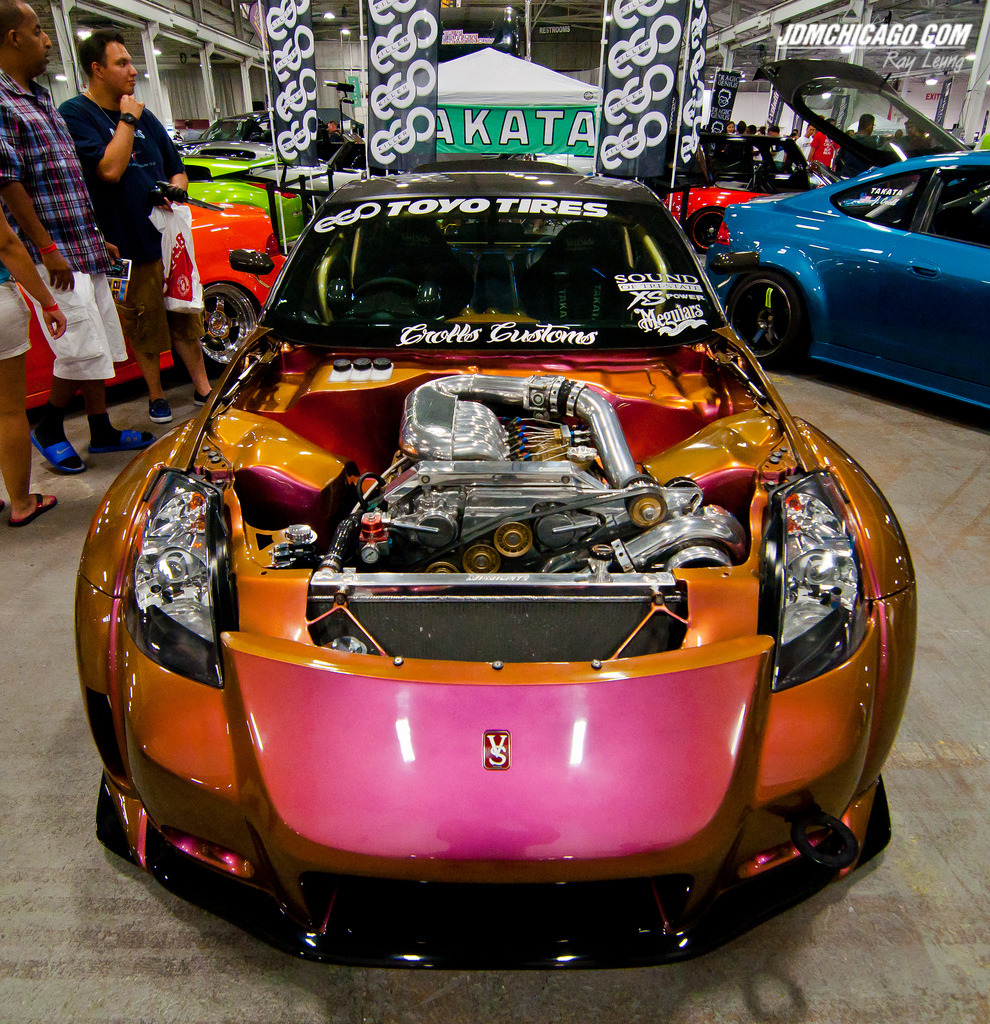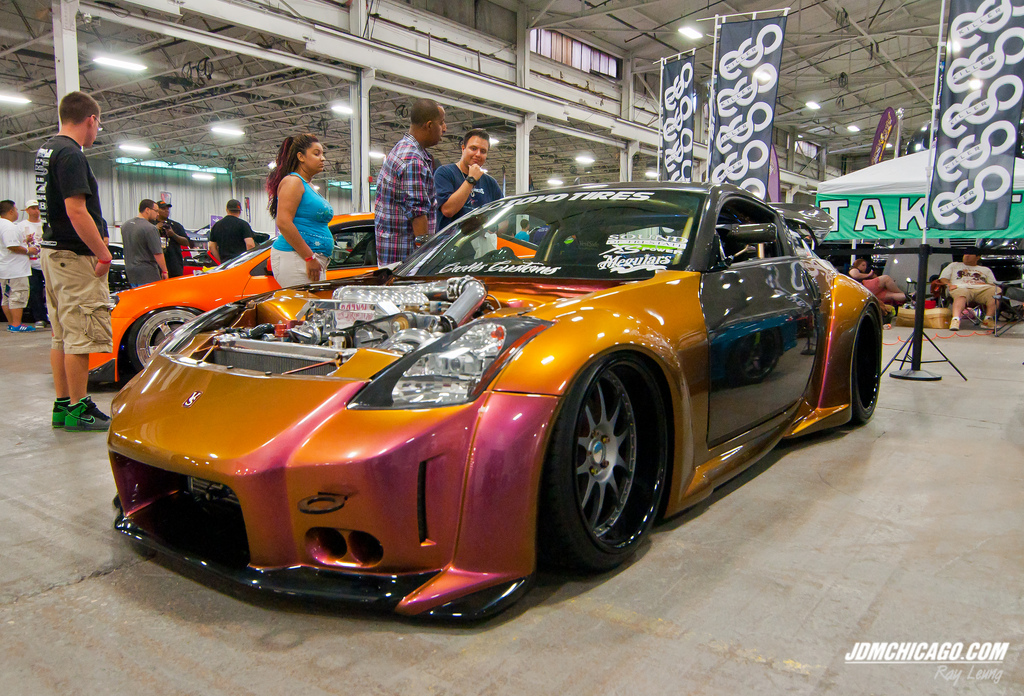 This Veilside V3 (IIRC) 350Z brings me back to the HIN days of the mid-2000's. Can't really say I'm a huge fan of this kit but the owner obviously put a ton of money into the build.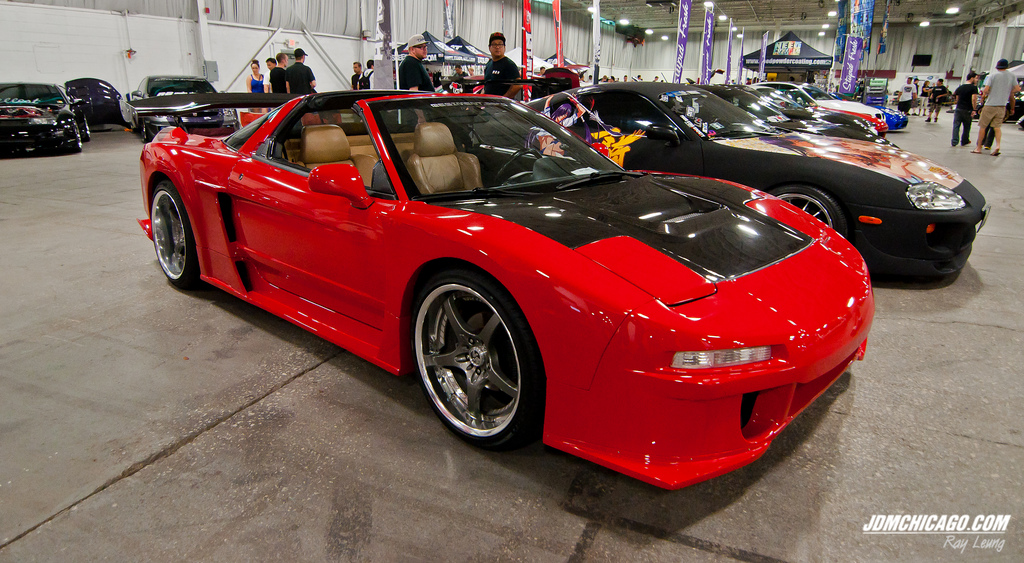 BRS Auto Design NSX on Volk SF Challange wheels.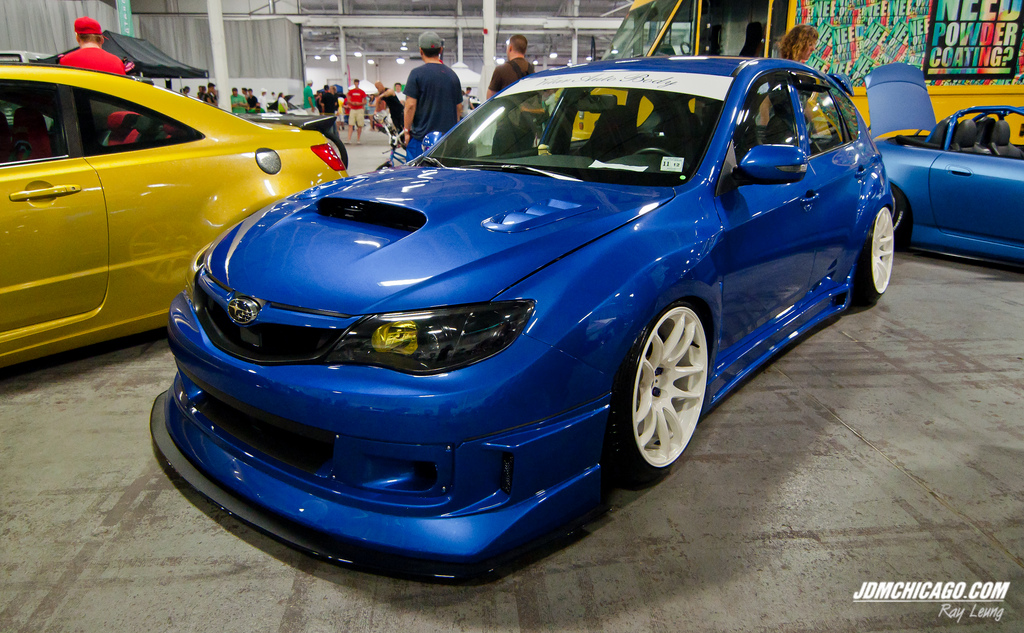 WRX Hatch on  Work Emotion CR Ultimate's, Chargespeed Gekisoku Half-Type kit, and Chargespeed fog light ducts.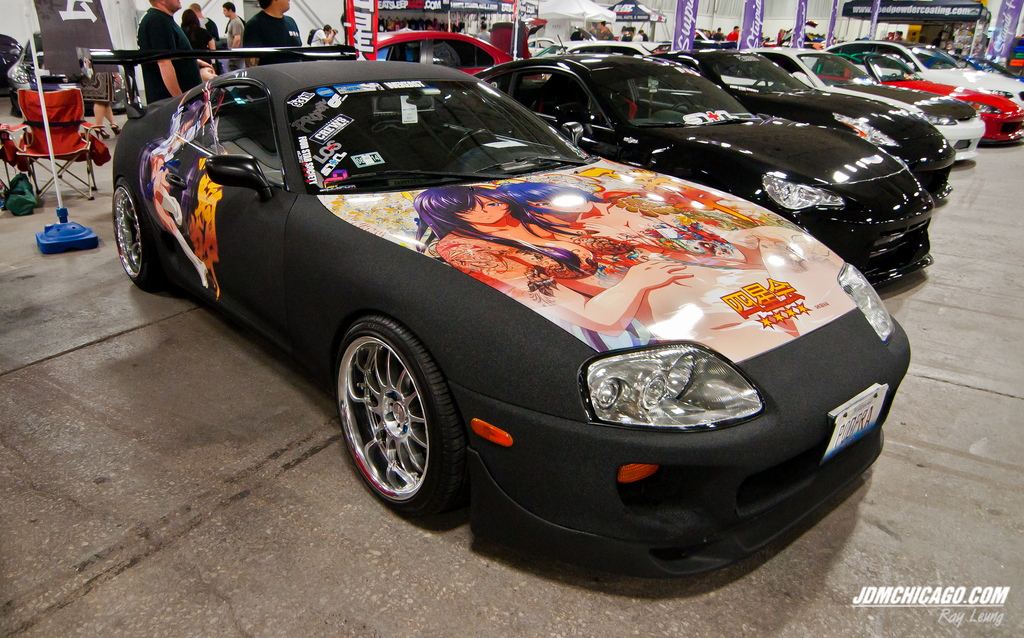 Another shot of Allen's Supra.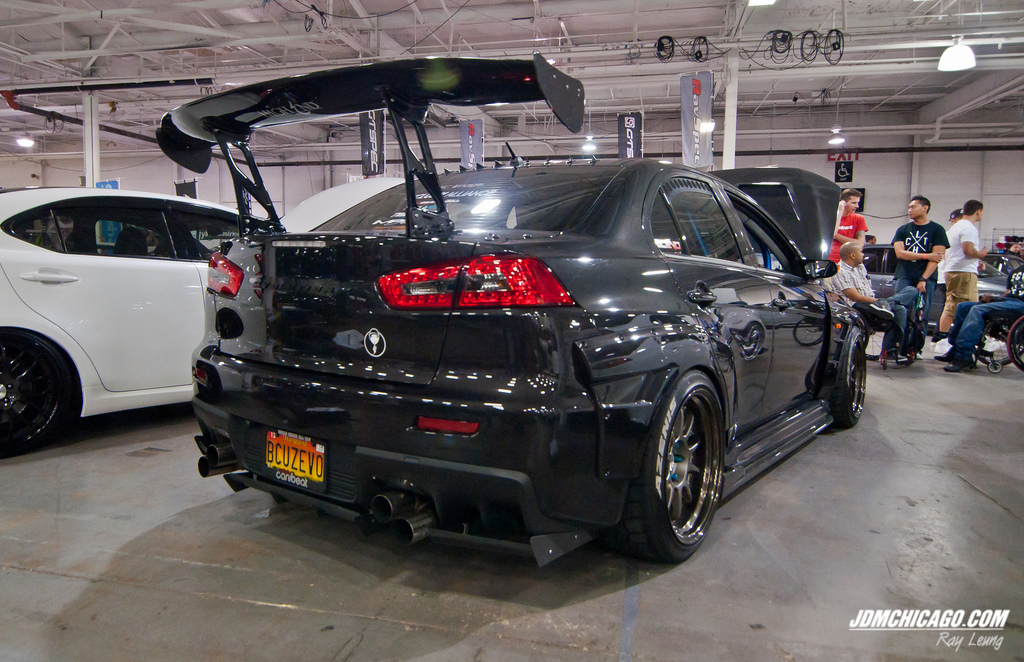 Mark Aquino's Chargespeed widebody Evo X.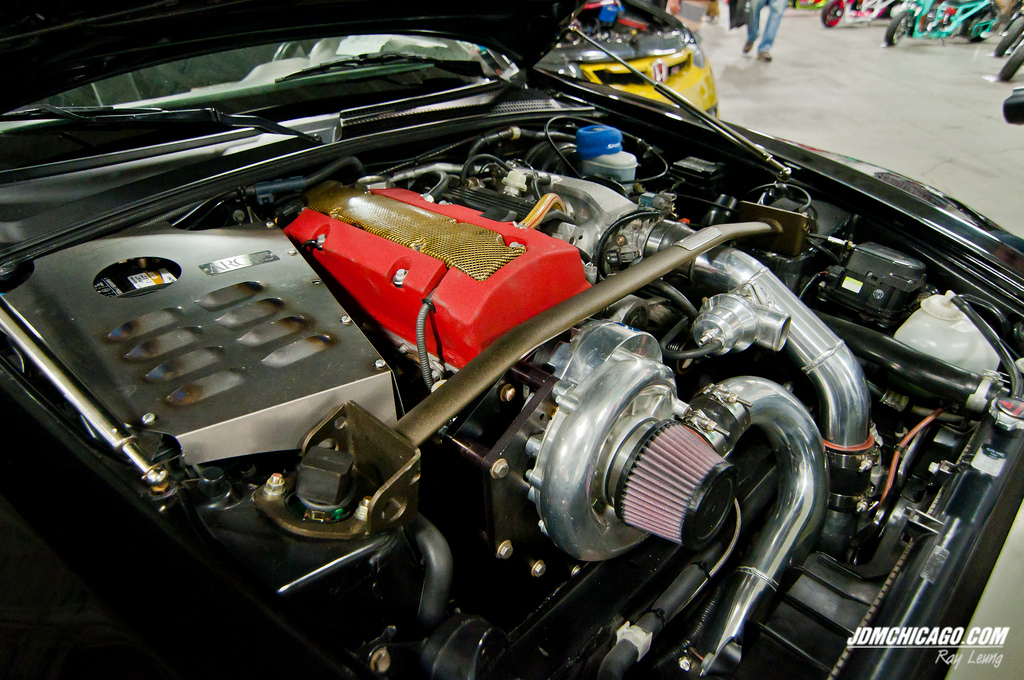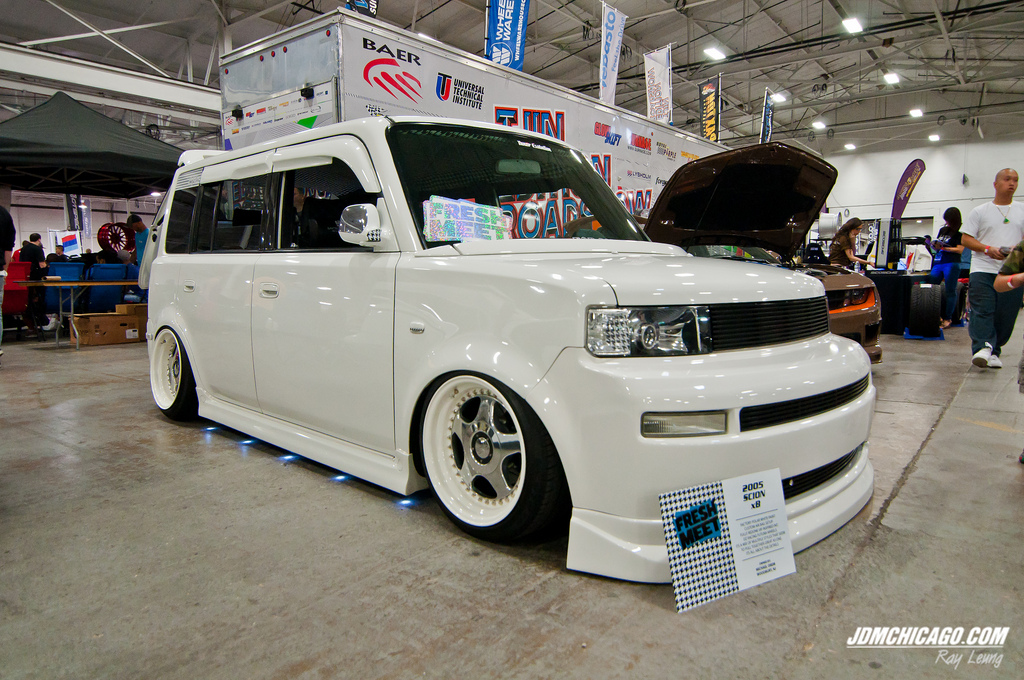 Mike's xB was a neck breaker for me. There were things I haven't seen yet on a xB in person. Awesome build and well deserved on the awards he won.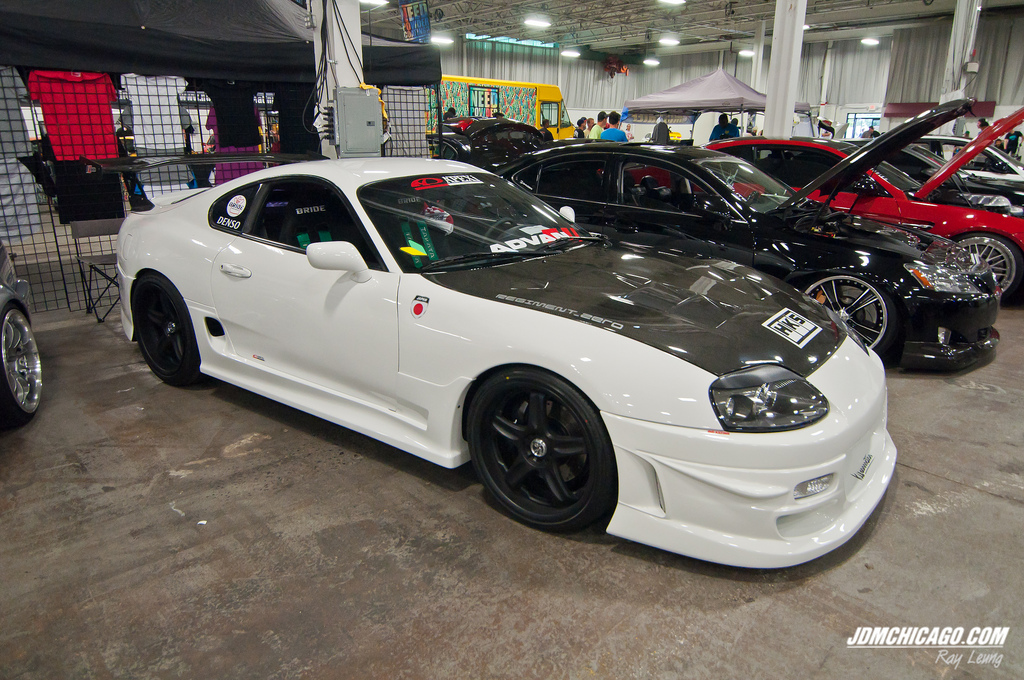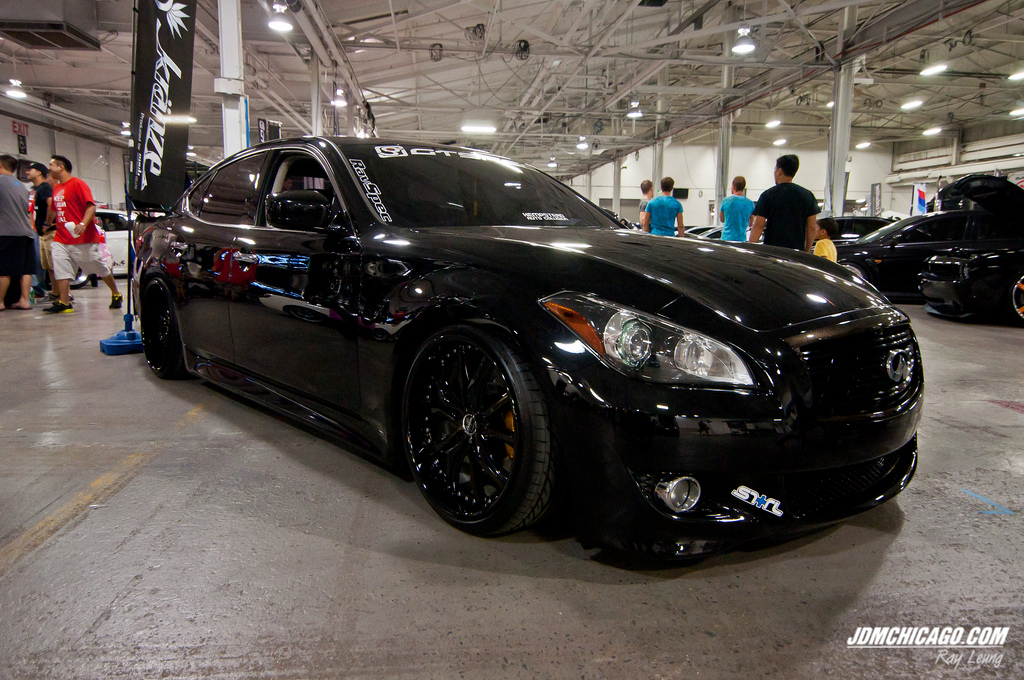 Kenny's M37 sedan took home the best "Static Stance" award.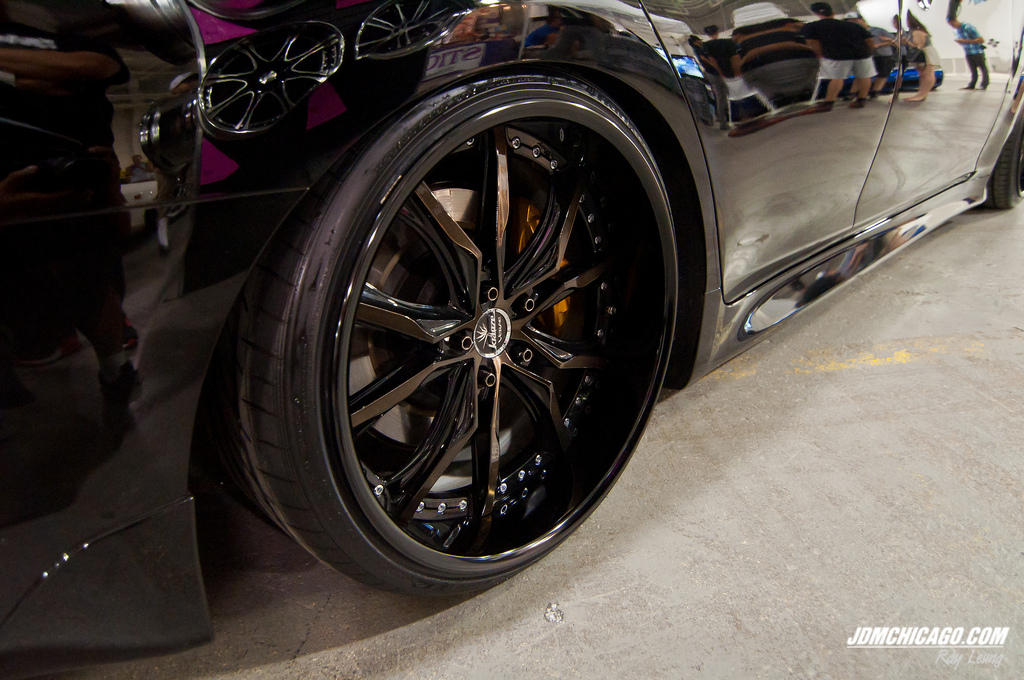 I think these are the first set of Weds Kranze Verae wheels with a black lip and bronze clear face finish.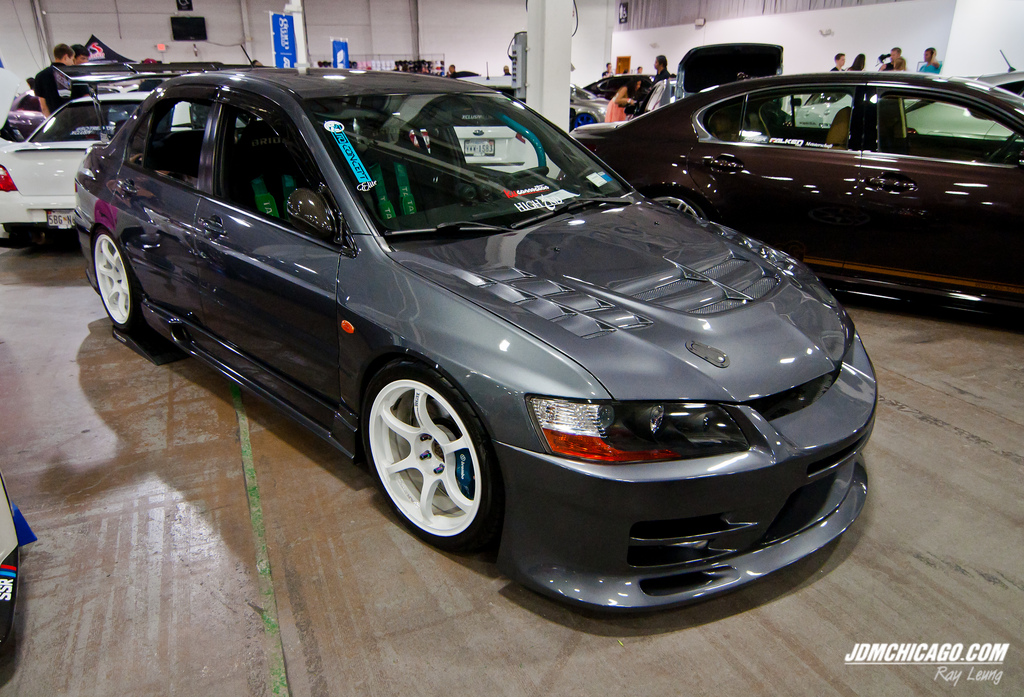 EVO MR on Advan RGII's.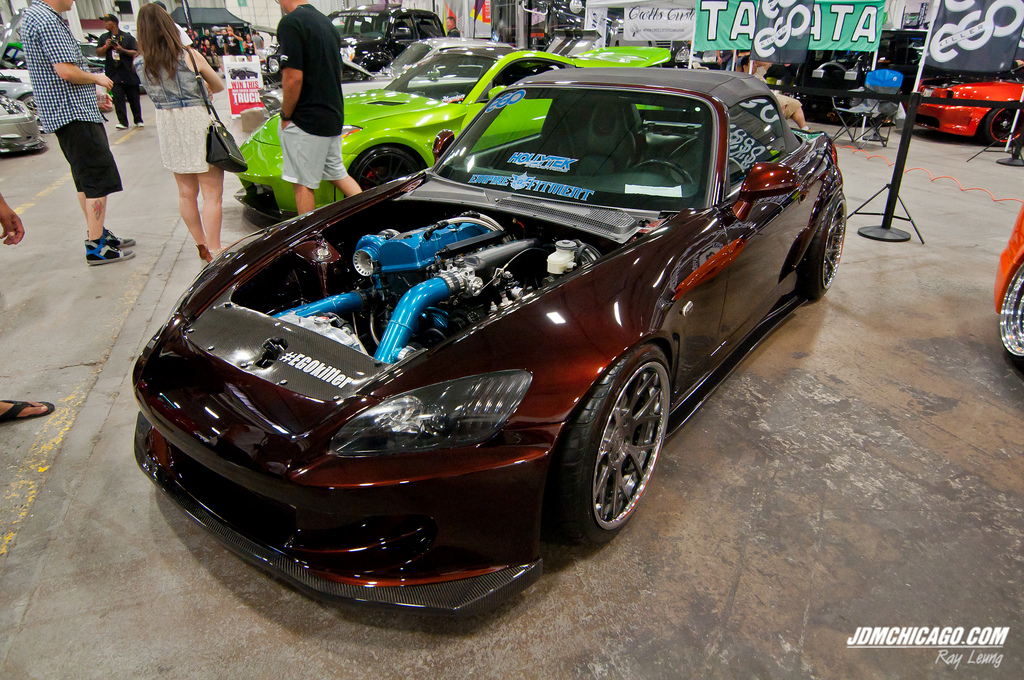 Team EGO Killer S2000 on 18″ COR Precise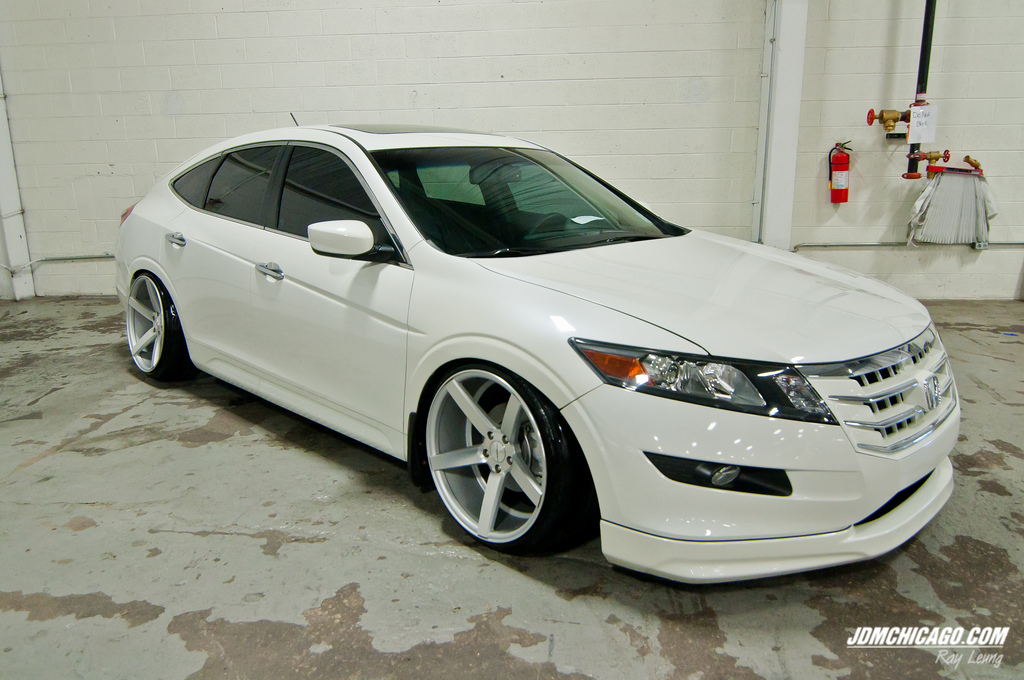 Last but not least, this Honda Crosstour caught my eye when it was rolling outside on a set of Vossens CV3 wheels.
That's it for part 3… come back tomorrow for the last installment of Black 4 /Tuner Evolution Coverage!
Comments
comments