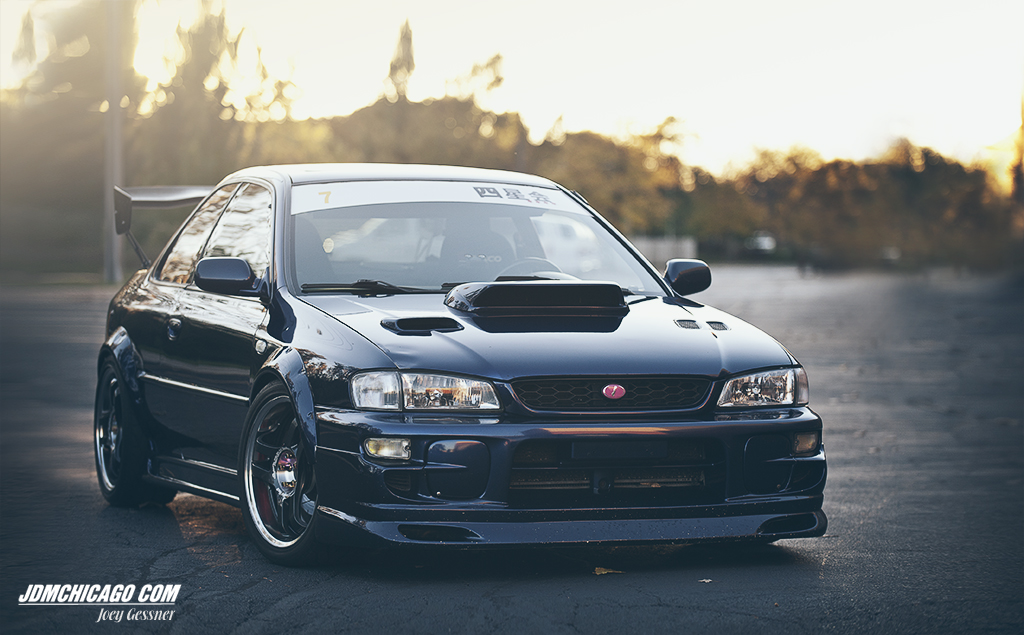 Mike picked up the 2.5RS more than six years ago completely stock with nearly 54,000 miles on it from the original owner. The GC8 chassis code is one of the most sought after cars on the Subaru market, and once Mike had the seen them popping up in the early to mid 2000's, he knew it was the car he needed. "I like to spiritedly drive my car on and around the highways of Chicago" he had told me, which is why he has, near as it makes no difference, doubled the mileage in the time that he's owned it. This spirited driving also leads us into why he chose the route he did with the performance and styling modifications. "I'm not stanced or hellaflush. I like to be able to speed, handle, and take turns at speed without having to worry about driving so damn slow because I'm scraping or avoiding bumps. I'm kind of a speed demon I guess you can say."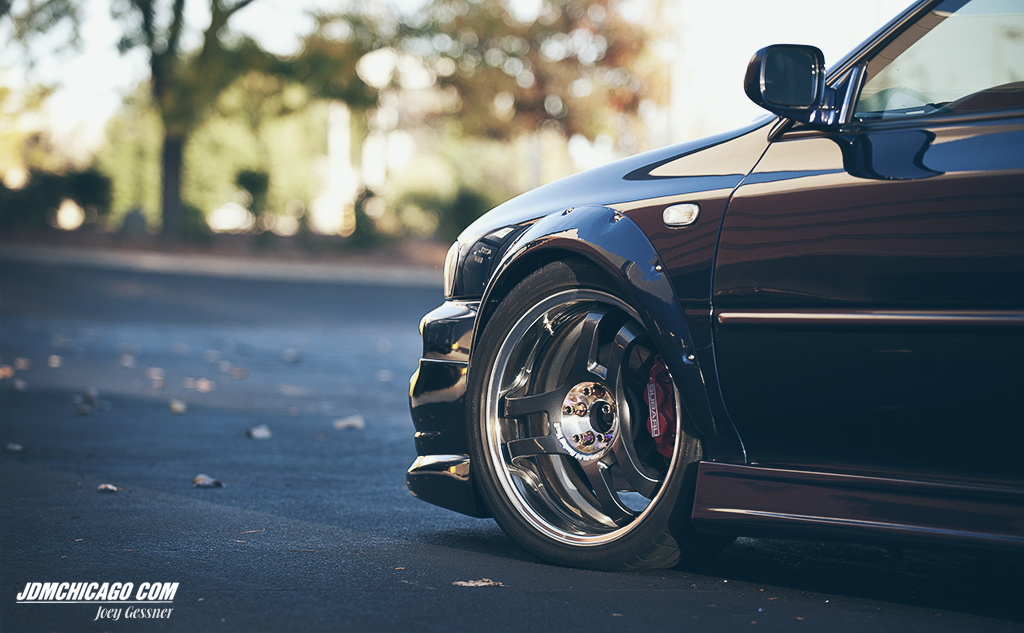 The GC8 has undergone some incredible surgery, both cosmetic and internal. Chargespeed front lip, side skirts, and clear bumper lights and side markers; ZG 280z fender flares, JDM tail, trunk, and corner lights; JDM front grill, STi carbon hood scoop and a Prodrive intake scoop make up essentially the entire front clip of this mutated Impreza.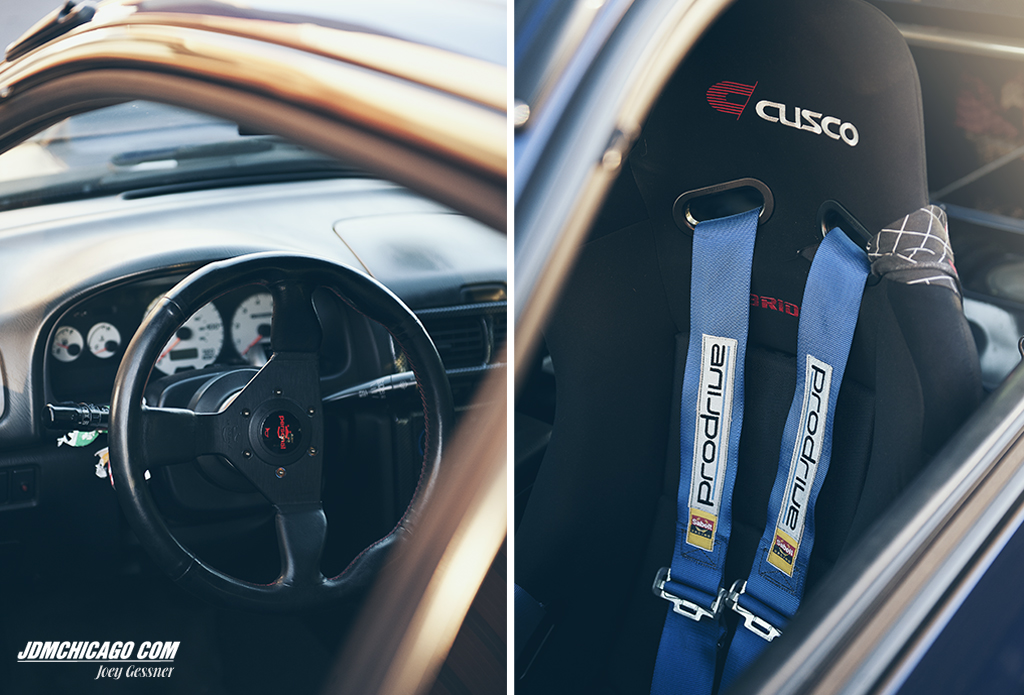 Inside the cabin sits a Team Orange Works Bell quick release with a Personal Grinta 330mm steering wheel, the latter sporting some Baller Bolts burnt titanium screws; an It's Proper shift knob, and to finish it all off, Cusco x Bride seat with a Prodrive harness. Very exciting.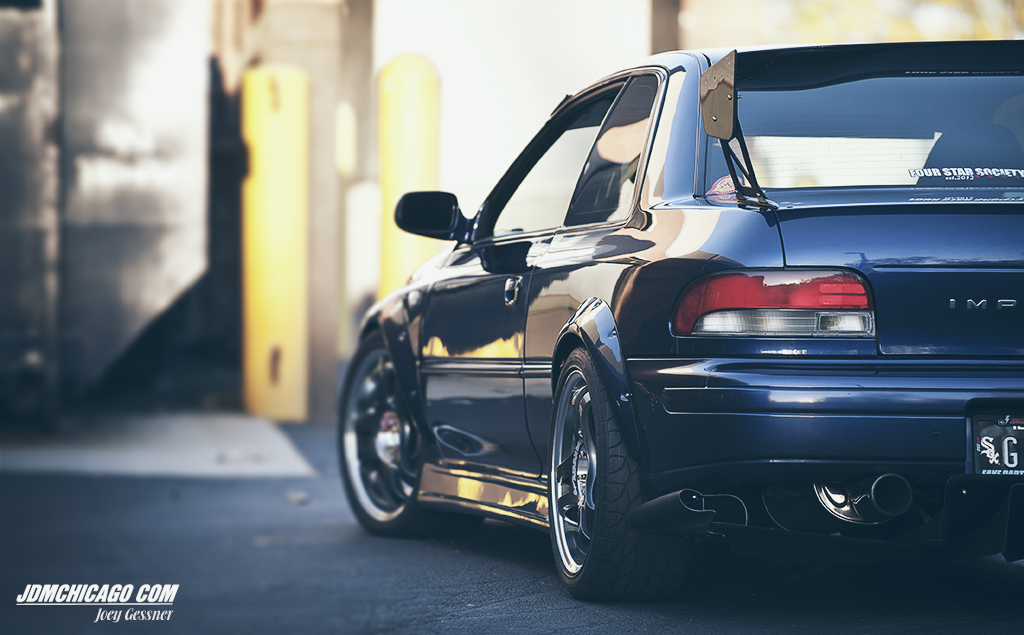 The excitement doesn't stop there; under the hood Mike's keeping an OBX EL header, test pipe, a custom short ram intake, Koyorad radiator, Zerosports thermostat, ARC oil cap, finishing off at a Subaru SPT exhaust.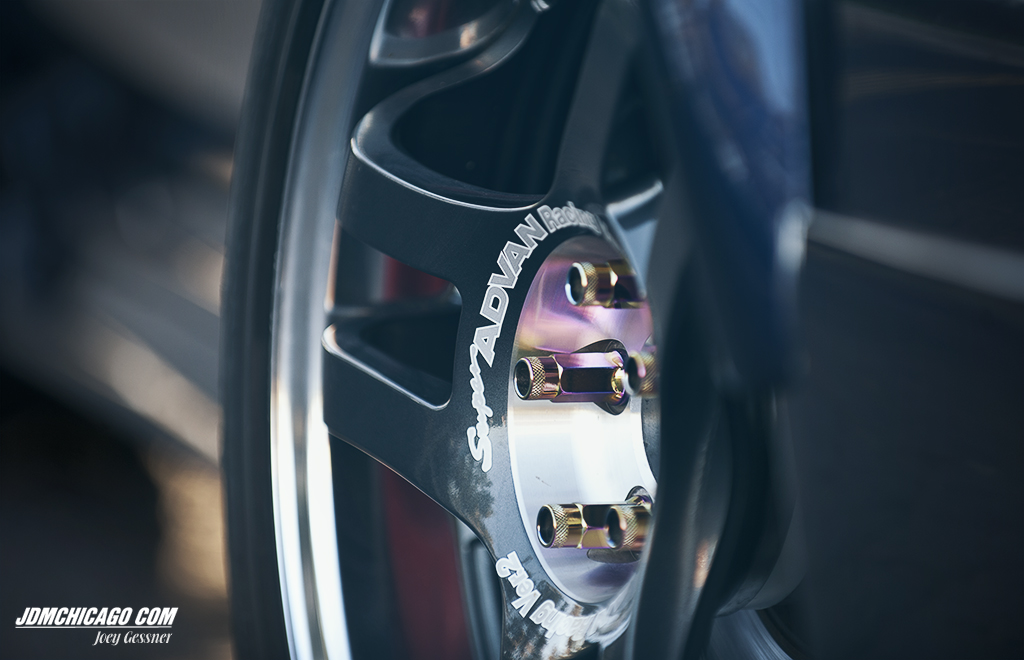 Keeping with the rest of the aggressive setup, the suspension and grounding refuse to let up. Tein SS coilovers, Cusco rear tower bar and V-brace, Abbey Road Company titanium front strut bar, Whiteline rear sway bar with Agency Power end links, and a Cusco under chassis brace keep things tight while the 18×8.5 Advan Sa3's and BF Goodrich KDW 255/35 tires hold on for dear life.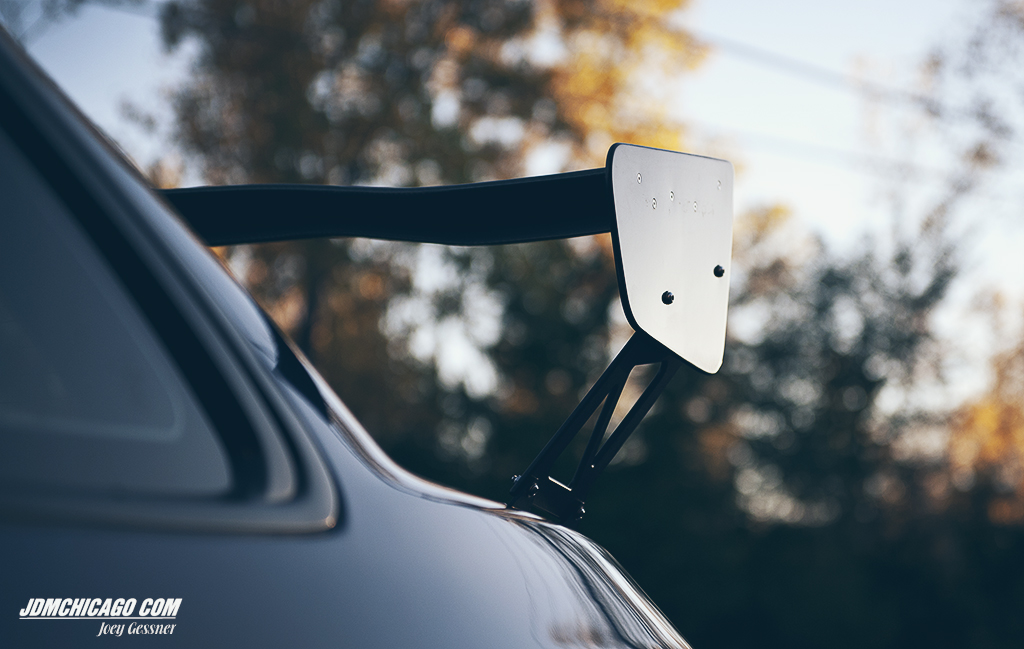 What this all boils down to is a car that begs to be driven, and driven hard. "With my build, I was drawing influence from Time Attack and also the Kanjo racers of Japan. I prefer function over form." This, and his love for intensive driving, makes for something to be marveled at on the roads. This really is the epitome of car culture, what all of us look forward to as we go about our builds and endeavors. The culmination of how we drive and the thing we love to drive most. Mike has what he wants with his Subaru Impreza, and he worked his ass off for it.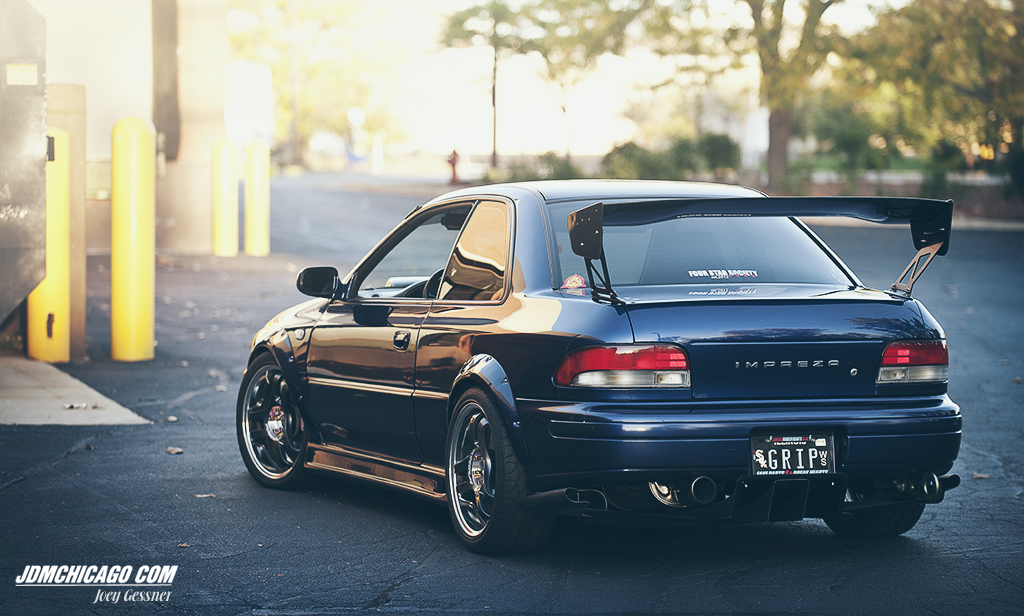 -Joey Gessner for JDMCHICAGO
Comments
comments