Over the summer I met up with Brad Sillars to take a few shots of my '72 Nissan Skyline GTX (Hakosuka). It was nice just to kick back and see another pro shoot my car for once. Unfortunately Brad had some issues with his hard drive and lost most of the photos except for the three exterior shots shown here. I took a few interior shots looking "over his shoulder" which I'm including  here as well.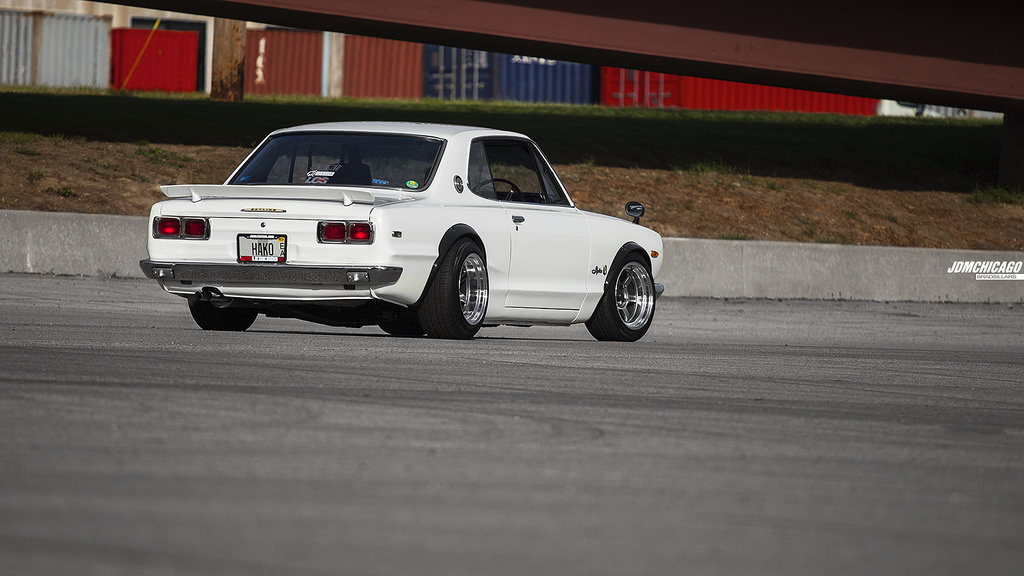 One thing you will probably notice off the bat is that this Hakosuka is fairly low. Not a big deal, right?  Once you significantly lower a Hakosuka, there is no factory adjustments for the rear camber and toe. This usually results in extreme negative rear camber. After discussing this issue with jdmlegends, they recommended the Datsun 510 rear camber-toe adjuster kit from Futofab. The weld-on kit required the rear cross member to be removed. While this was out, I had JDML powdercoat the unit as a rust deterrent. Click here to see a pic of the finished kit. Fellow Hako owner Jose from Detroit is currently in the process of putting together a detailed write-up / DIY of this kit. We'll be sure to post this link up when it's ready.
Nothing beats 70's wood veneer. If this was acceptable back then, why is fake carbon fiber frowned upon today? lol. The switches you see here are rear demister, wipers, washer fluid, and fog lights.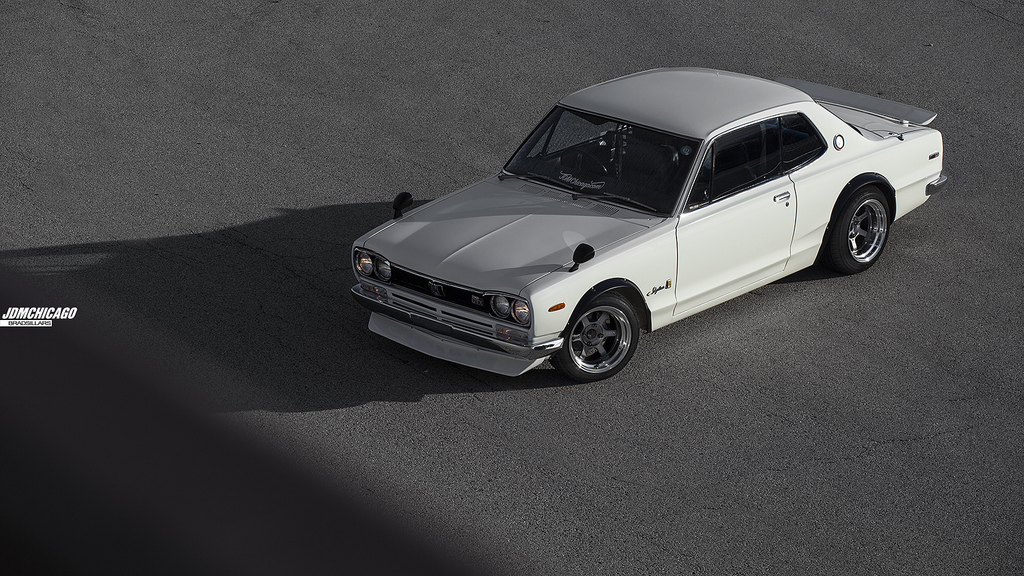 I'm loving this overhead shot by Brad.
An original GTX steering wheel in this condition is very hard to find. You'll notice some subtle gold touches/finishes on the car. This was to indicate/define the car as a GTX model.
Some more interior detail shots. The condition of the interior was one of the main reasons I purchased my Hako. I still need to find an 8-track to see if the player still works.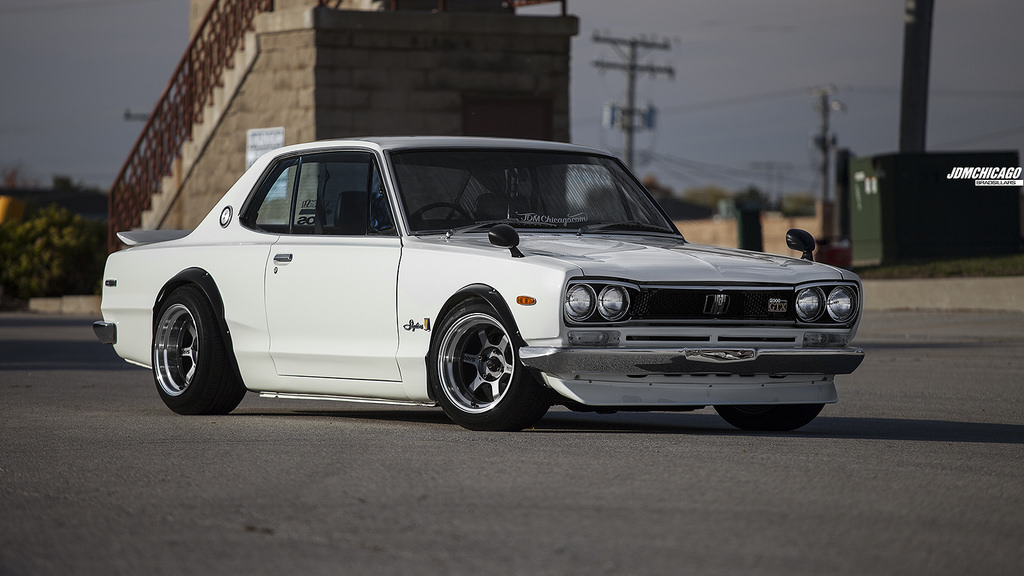 As I've mentioned before, I decided to leave the GTX badges on the car.  It seems as if most of the Hakosuka's imported to the US have GTR emblems. Considering that only a handful of Hako's state-side are legitimate GTR's, why the misrepresentation? In Japan most Hako owners who complete a GTR clones also replace the badges. It's more or less a "homage," rather then "faking the funk."  Thanks again to Brad for the pics, and be on the look out for a new look and comprehensive shoot later this year.
Comments
comments