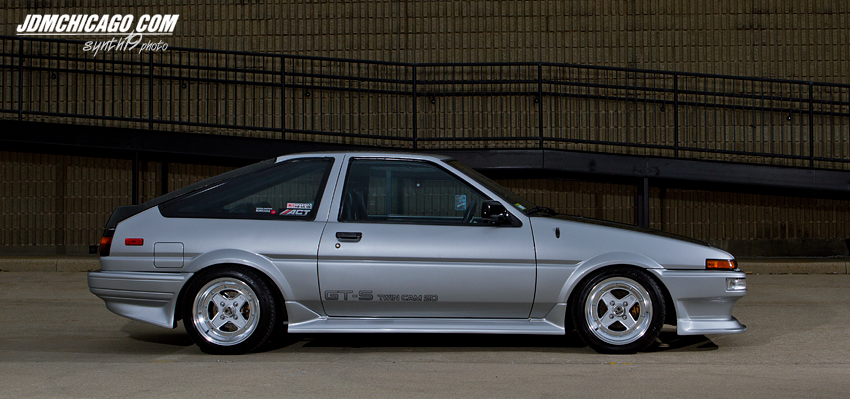 Words &  Photography:  Ginash George (Synth19 Photos)
Click here to discuss the pics/feature on the forums!
Introduced by Toyota in 1966, the Corolla has become a household name with millions of sales to date. With various models and trims in its vast repertoire,  one particular model stands out- the AE86. Many enthusiasts covet the fifth generation Corolla due to its RWD configuration and light-weight body. Perhaps the last Corolla with "soul,"   the production was short-lived and lasted from 1983-1987. It's down to diehard fans such as Luis Colon that still revere this car and keep its tradition alive.
As a youth, Luis became a connoisseur of the Corolla. I was shocked to hear that he started with a 1.8 3TC Corolla at the age of 13! He eventually moved on to several other Corolla models before obtaining the "Holy Grail"  of Corollas in 2003.  Luis was lucky in finding this particular AE86 in almost perfect condition. Having another project in the works, Luis did not rush the Hachi build.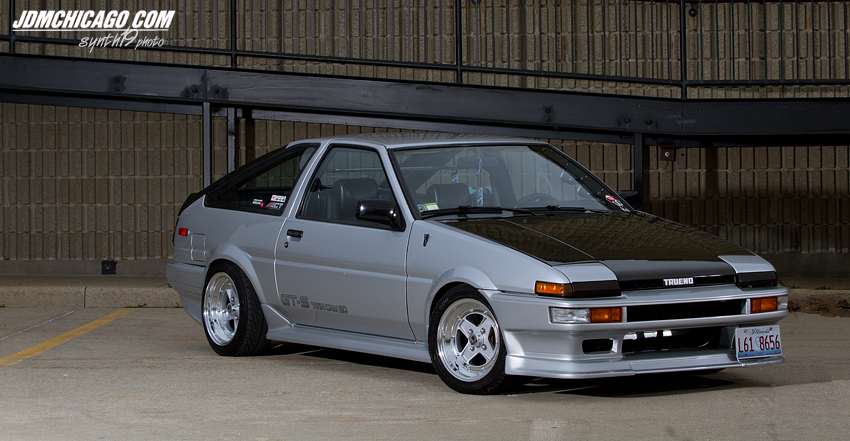 In Japan, the AE86 was offered as the Corolla Levin (fixed light) or Sprinter Trueno (pop-ups). Luis converted his North American Corolla GT-S to as close as possible to its Japanese counterpart. You'll notice the Trueno aero, as well as other small details that give this Corolla the proper JDM aesthetics.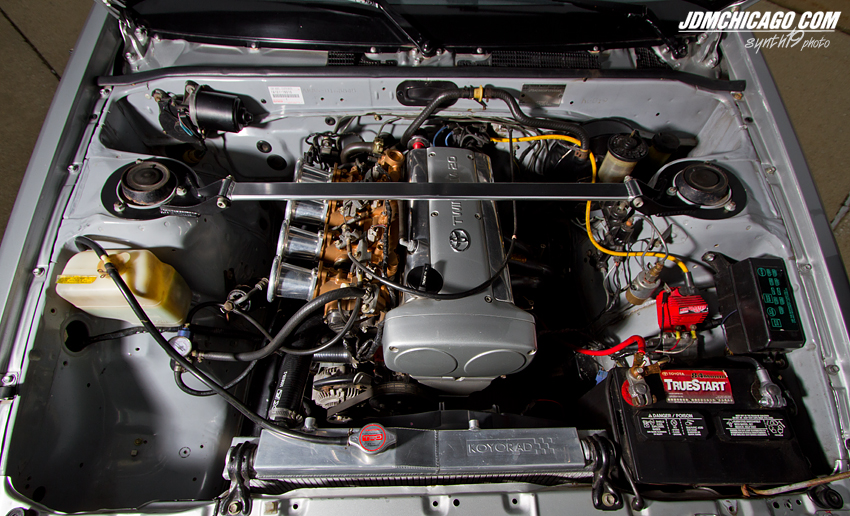 As much as Luis wanted to keep the car original, he knew that the car could use a bit more pep. The original engine was replaced with the 4A-GE 20 valve motor imported from a  1992 Toyota Trueno. This "Silvertop" motor is a good choice. It has a  reputation for being a solid engine with well designed individual throttle bodies. However, the original 42mm throttle bodies were swapped out for the 45mm variant from the "Blacktop" 4A-GE.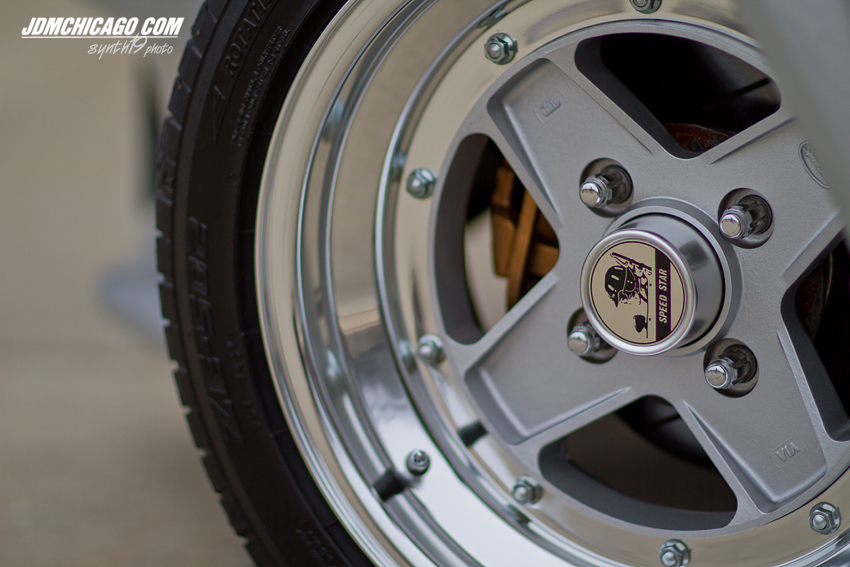 The front hood and rear hatch were replaced by light weight carbon fiber pieces. Wheels choice was the aggressive 15″ SSR MK II's wrapped in Falken tires, with its stance achieved by Techno Toy Coilovers. Other notable modifications include a Supra LSD and an upgraded ACT extreme clutch.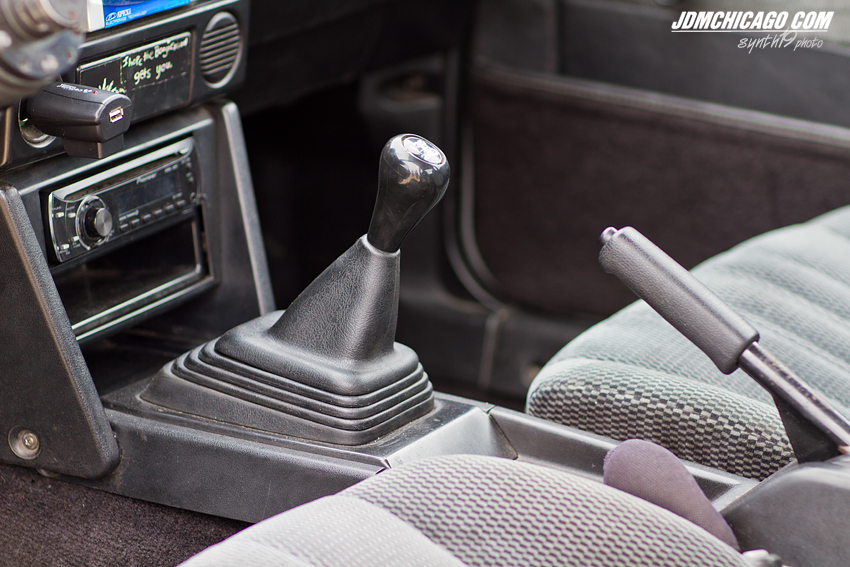 Although Luis is fairly happy with his build, he plans on a few more things down the road. In the future, he plans on upgrading his brakes, suspension, and motor. That's right- he is considering anther motor swap. The Altezza 3SGE Beams engine has been on his radar for a few years now. Coincidentally,  Nobuaki Katayama  (chief engineer behind the Toyota Alteeza), has roots with the AE86.
We'd like to thank Luis for the opportunity to showcase our first AE86!  Luis really would like to thank his family and friends for supporting his Corolla obsession. He knows that building a classic can be frustrating at times, but offers some advice to his Toyota brothers-  "Don't ever give up with your passion. It's easy to build a newer car, but if you stay patient and believe in yourself, you too can achieve your goals."
-jdmchicago
Gallery  (click for high res images):

Comments
comments