After a crazy week in Vegas, our good friend Raymond Leung returned back with some good pics from the SEMA show.  We'll first start with some photos of the Fatlace Ben Sopra R35 build.  As you may remember,  the BenSopra GTR was easily the most hyped car from the last Tokyo Auto Salon earlier this year.  Arguably one of the more aggressive aero kits available for the GTR, it's nice to see a few of these kits finally outside of Japan.  Ray mentioned that the Fatlace GTR had a similar level excitement at SEMA.  So with that said,  let's take a closer look.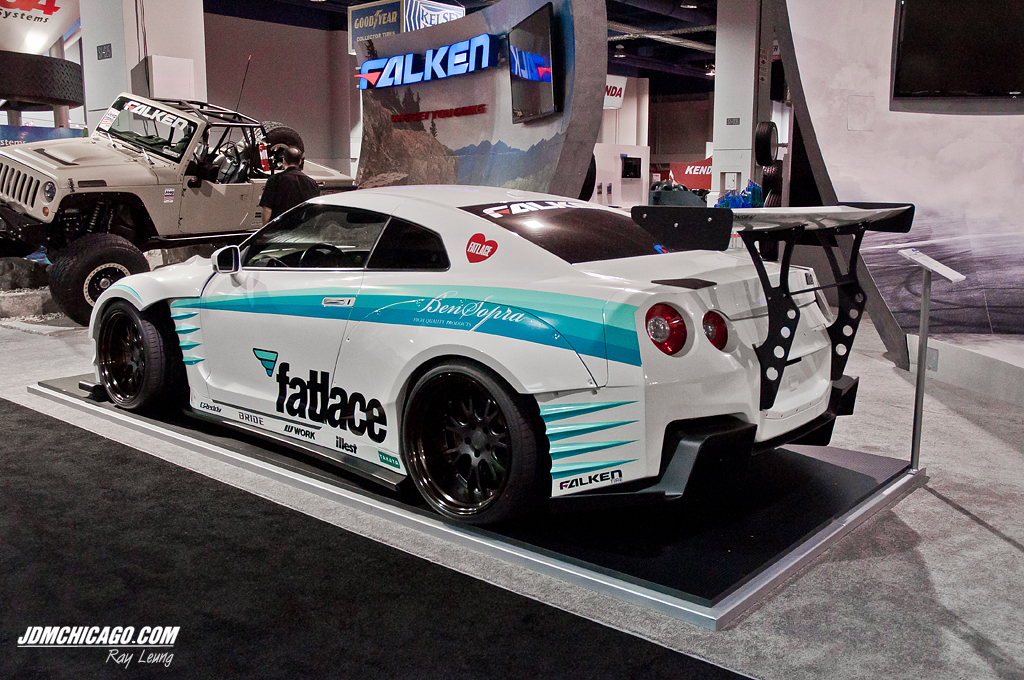 With a price point of $50k + (not including the car, noobs),  each BenSopra kit is custom made with great attention to detail.  The fiberglass pieces are lightweight and fitment is what you would expect for something this baller.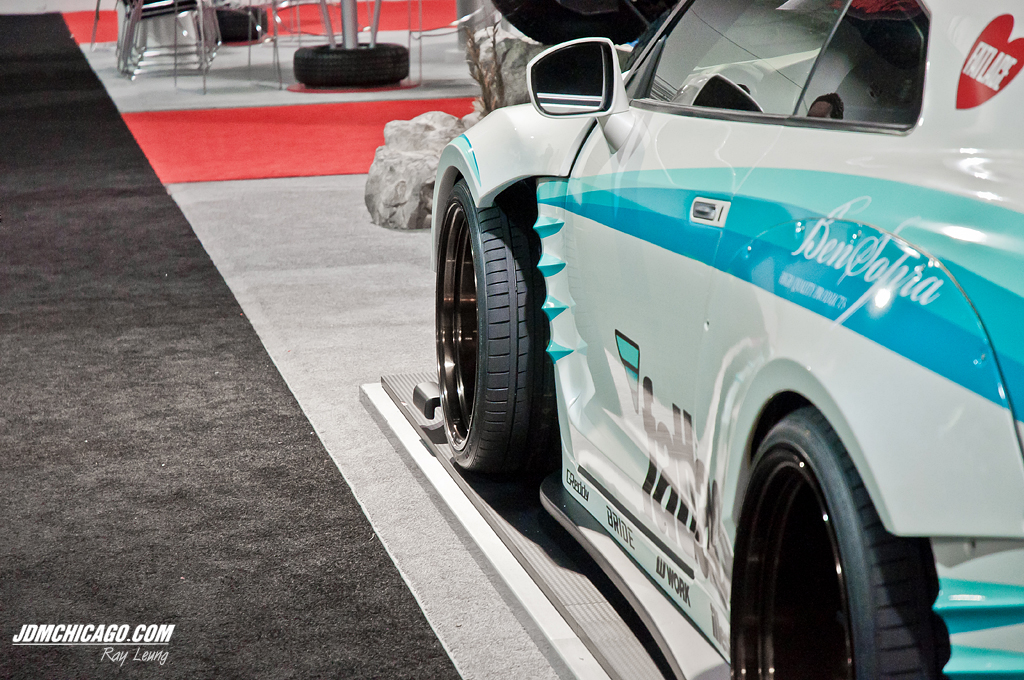 Style + Aerodynamics is present throughout.  Beefy Falken 615's tires wrap the Work Gnosis  GS4's with what looks like a Matte Black Face with Anodized Gloss Bronze Lip.  I'll have to double check with Ray on this finish considering he had a similar look on his own Work  S1R's.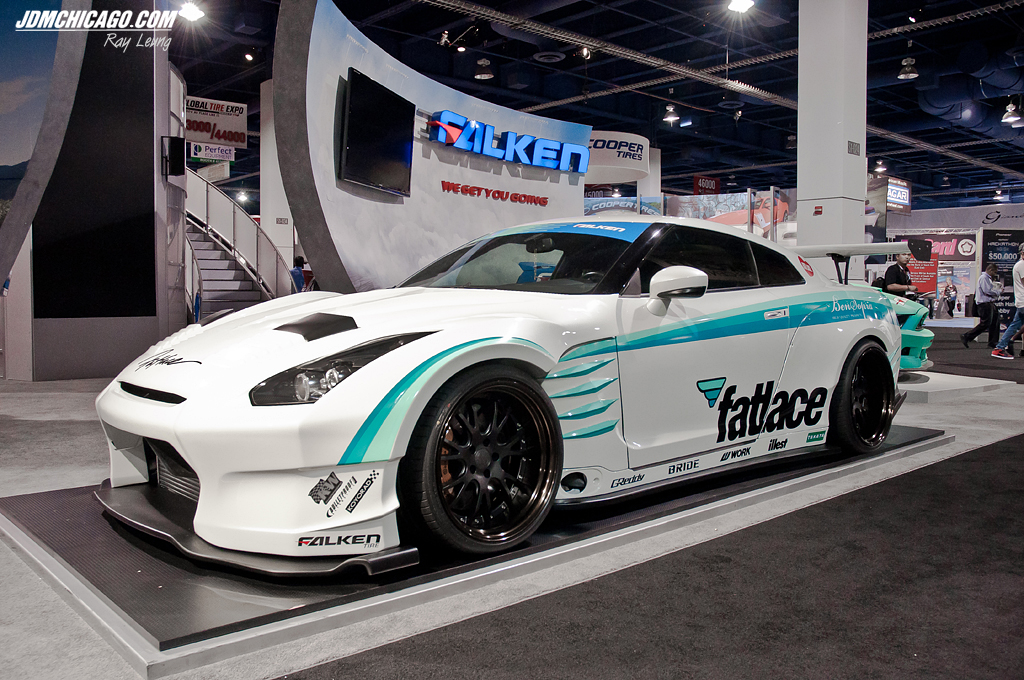 Very subtle graphics and support to sponsors are tastefully done on the car.  The entire BenSopra GTR GT aero kit include the front hood,  front lip,  front fenders,  side skirts,  side canards,  rear bumper,  rear under diffuser,  and rear wing.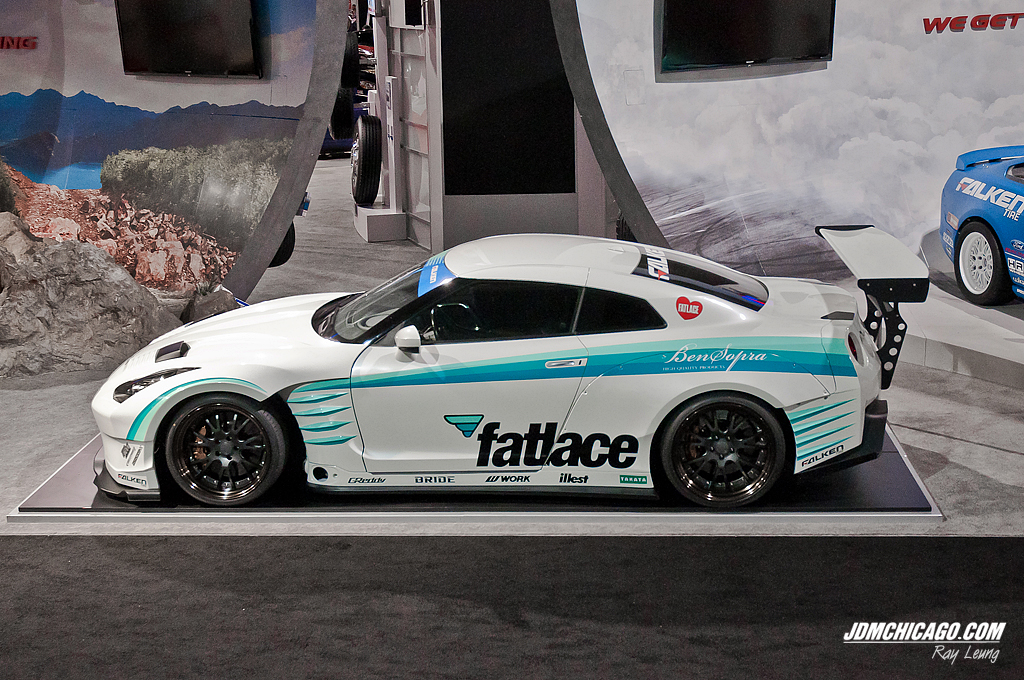 Perhaps one of the more beastly GT Wings you'll ever see.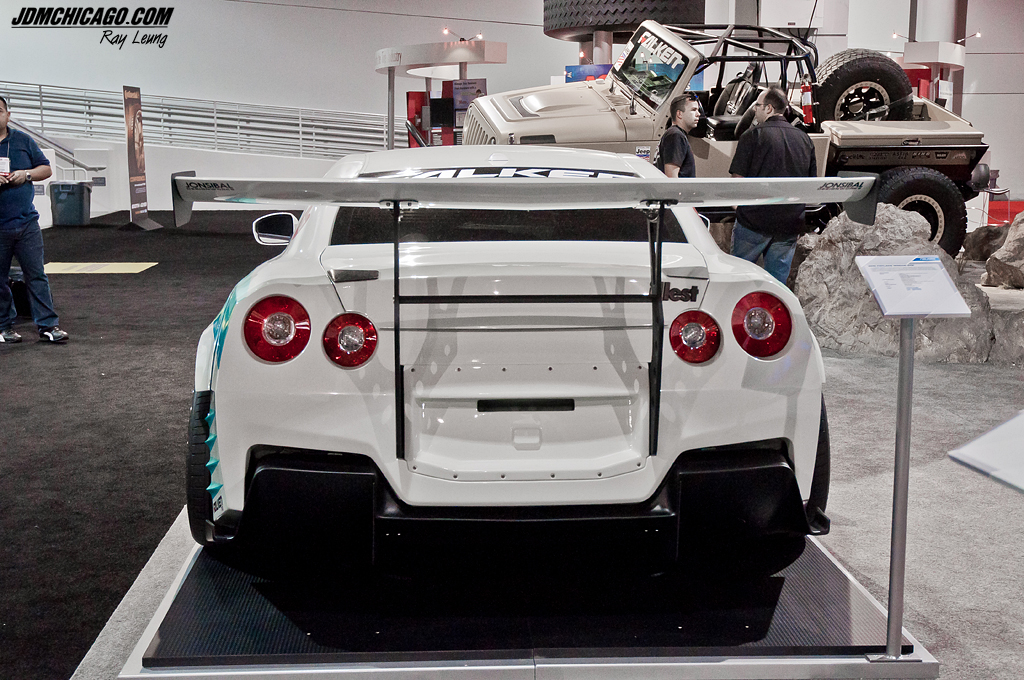 The rear of the car has an incredible presence.  No doubt will intimidate on future track days.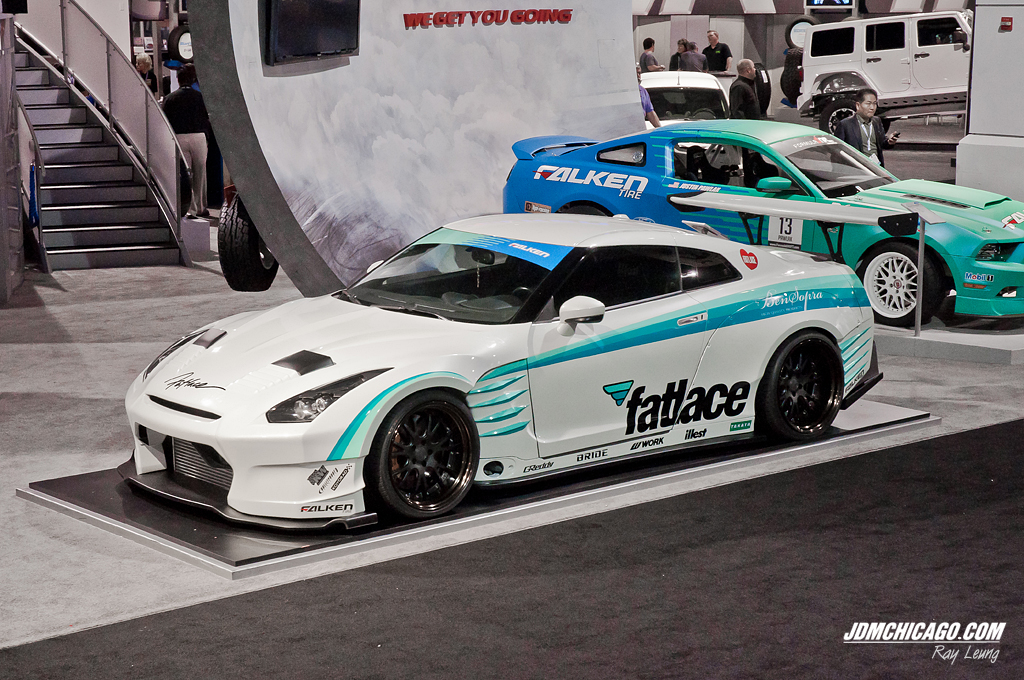 A  wider shot of the Falken booth.  It's too bad we couldn't see the hood propped to reveal some of the Greddy goodies underneath.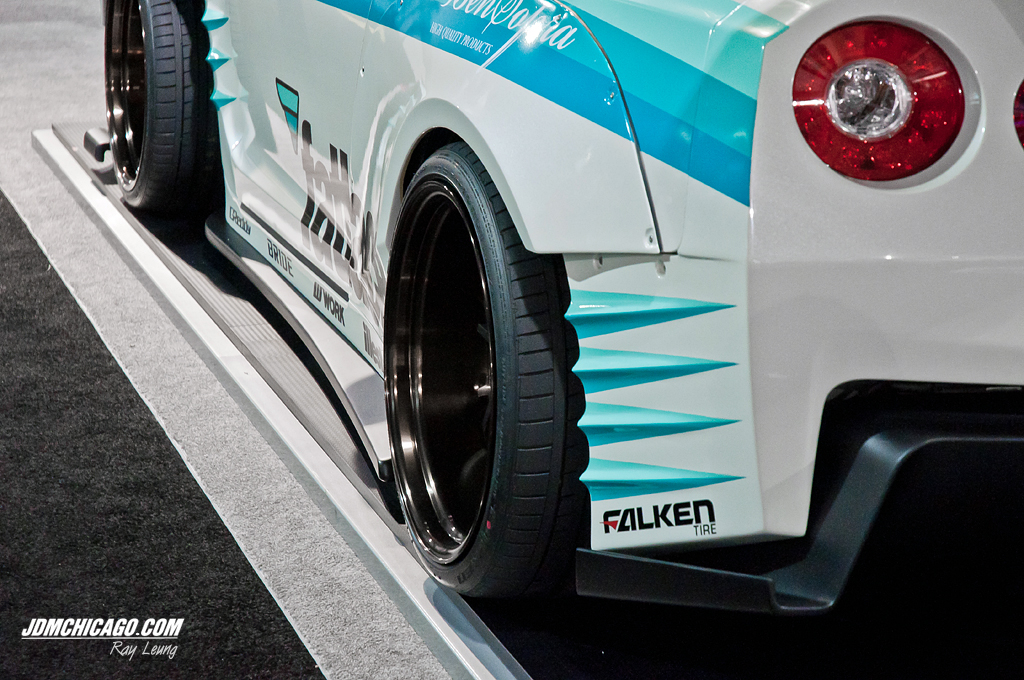 One last shot of the massive rear tires and aggressive wheels.  SEMA coverage tomorrow will focus on the wheels of SEMA.  Stay tuned!
Comments
comments