Let's resume the Japan trip with more car related stuff for part 2.  If you haven't seen part 1, click here.
Day 4: On Monday, we took a full tour of Nismo Headquarters, had lunch with Mr. K (Yutaka Katayama aka "The father of the Z car") at his office, and had Kozo Watanabe (chief engineer of the 80s and 90s GTR, aka "The father of the Skyline") and Tetsu take us to the Toyota Historic Garage at the mall.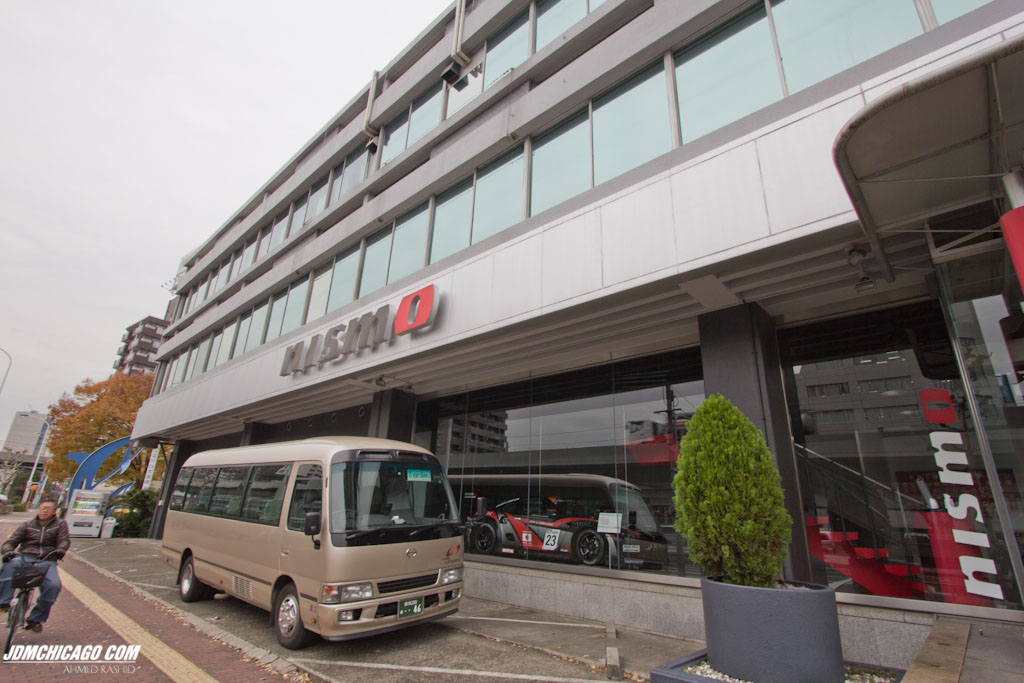 Outside Nismo Headquarters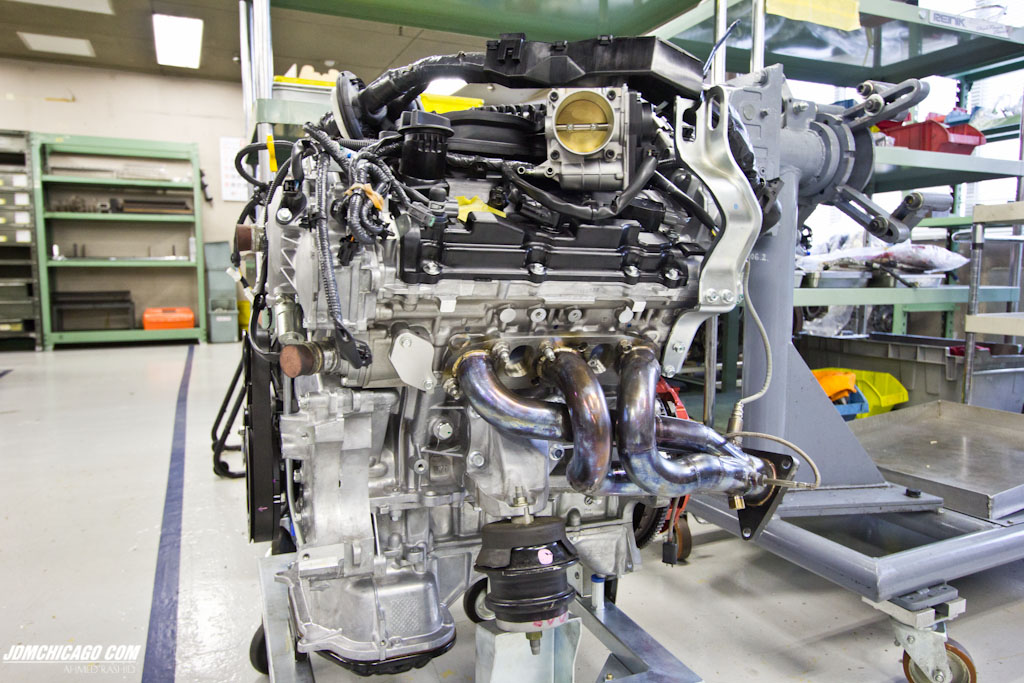 We go inside into a conference room, are greeted, then we head to the workshop. We were told no cameras or phones allowed. So everyone left everything on the table and we start walking down the hall. As we were walking, Mad Mike turns around and says "Ahmed, go get your camera." I didn't ask questions, I hauled ass back to grab my camera with a smirk on my face. We entered the workshop where they work on customer engines and were greeted with a room full of RB26 goodness.
We take an elevator to several different floors and witness them building Nismo R35 Super GT cars. It was quite a glorious sight to see the engineers at work while we were there. For obvious reasons, I wasn't allowed to shoot pictures of the race cars. They also had some special projects going on which caused my jaw to drop to the floor, but they asked us not disclose the project they were working on. After that, we continue downstairs to the customer workshop where customers are having various things done to their cars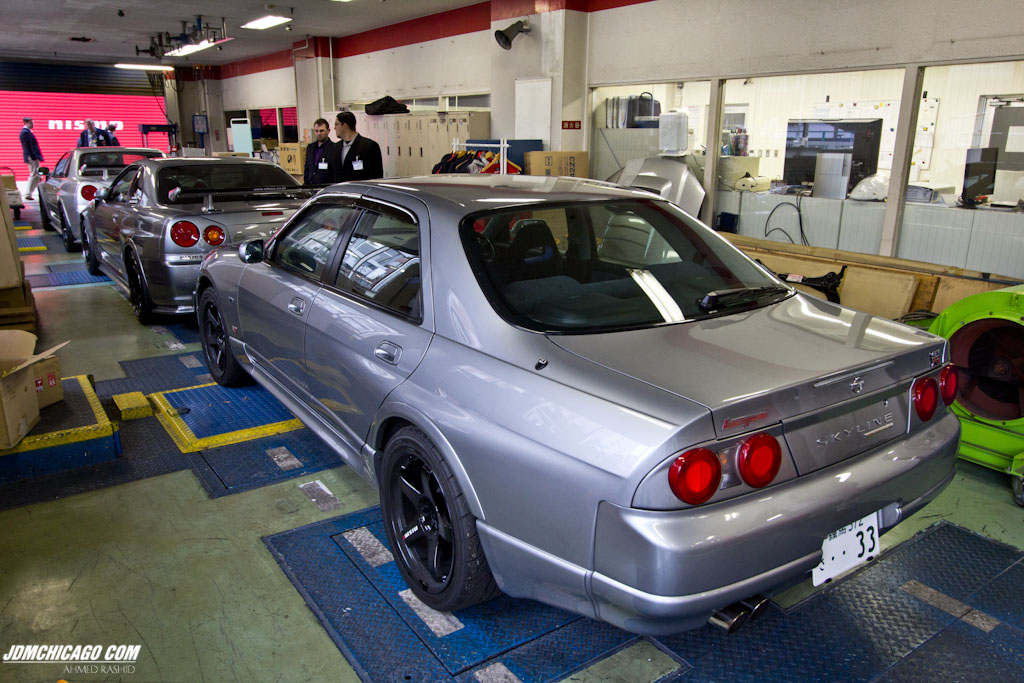 I walk in, see this, and get a big smile on my face.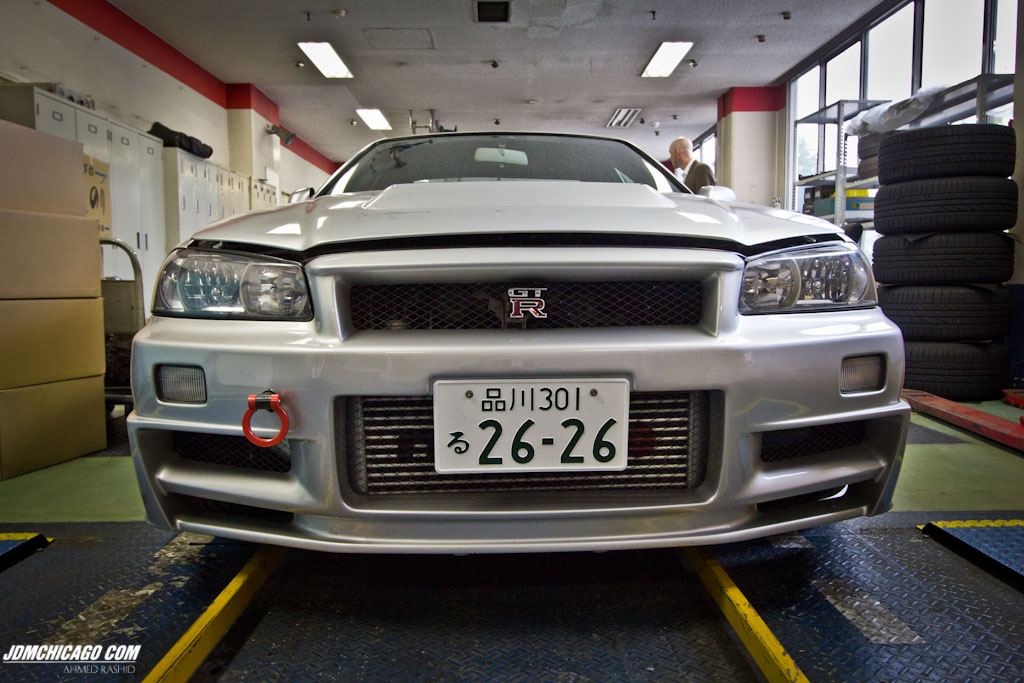 And then I see it. At first, I was thinking "it can't be". Then I realized I was at freaking Nismo Headquarters in Japan. Yes, an R34 Nissan Skyline GTR Z-Tune. This is 1 of only 19 Z-Tunes in the world!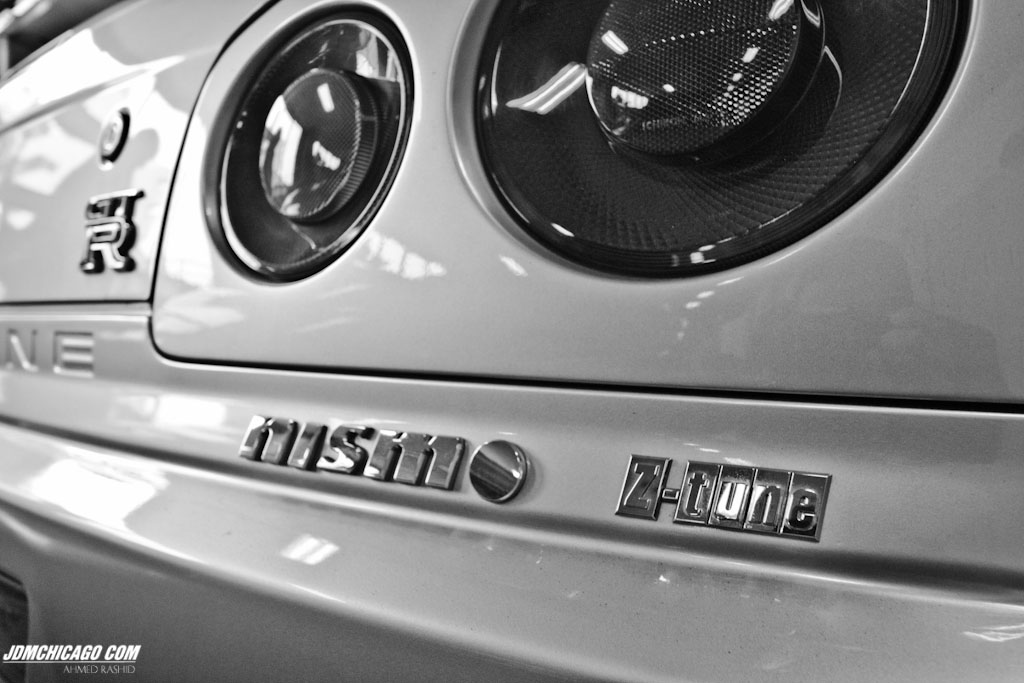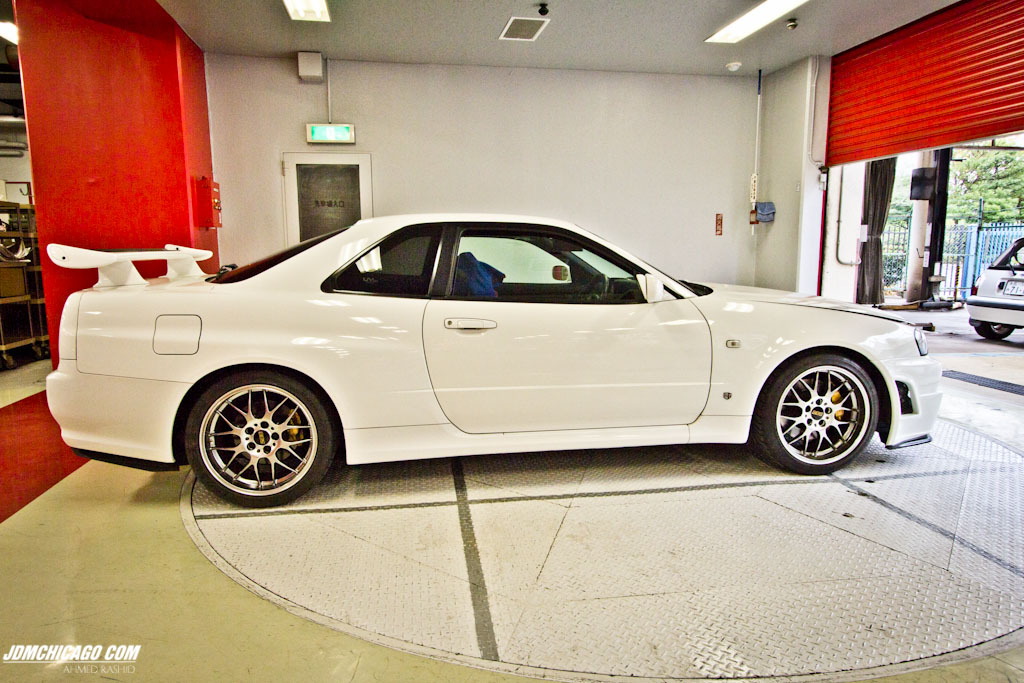 Another gorgeous customer R34 GTR. The rest of the guys were moving on and I thought our tour was done. They are closing the garage and I didn't nearly have enough time to drool over these gorgeous Skylines.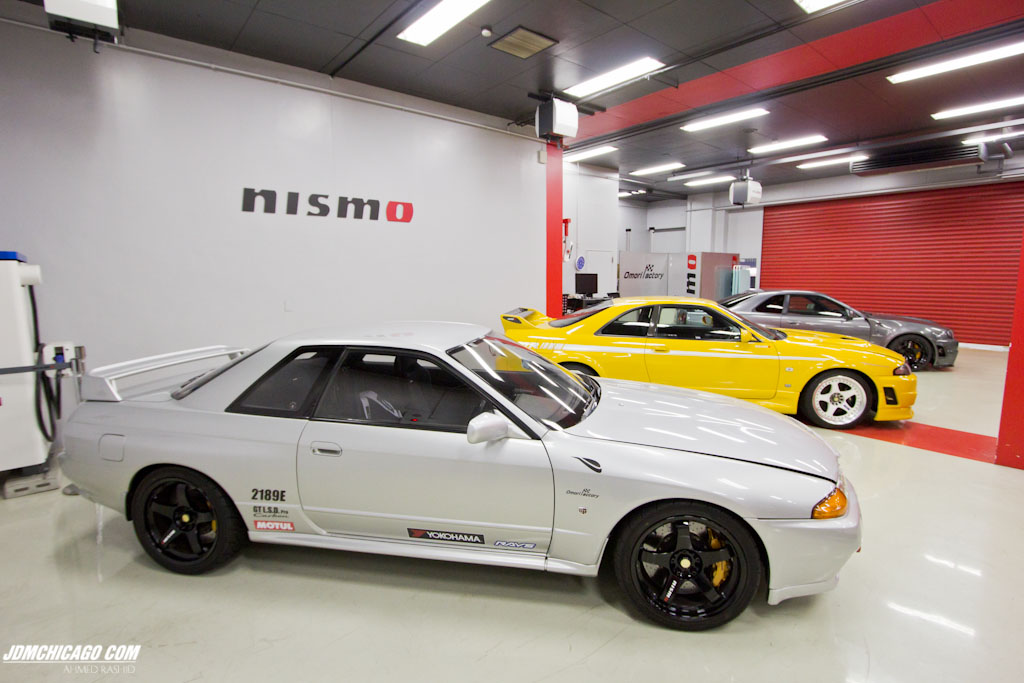 That's when we enter another door and I walk into this. This is the point where I lost my mind. Hello R32, R33, and R34 all side by side. These are cars owned by Nismo.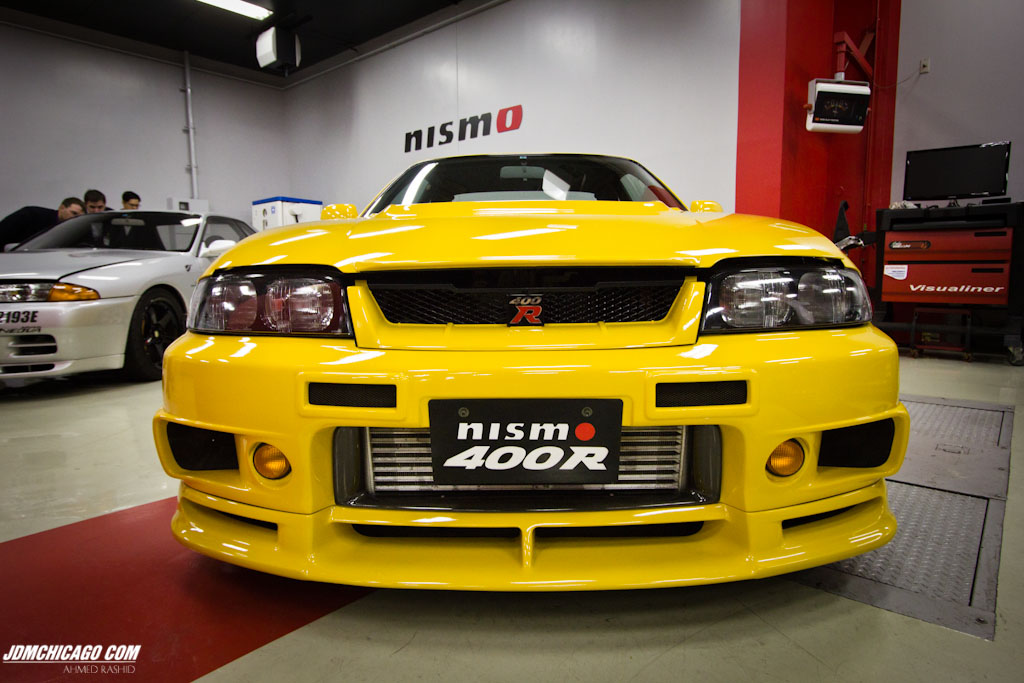 This one was my favorite of the 3 here – the R33 Nismo 400R – and only 44 exist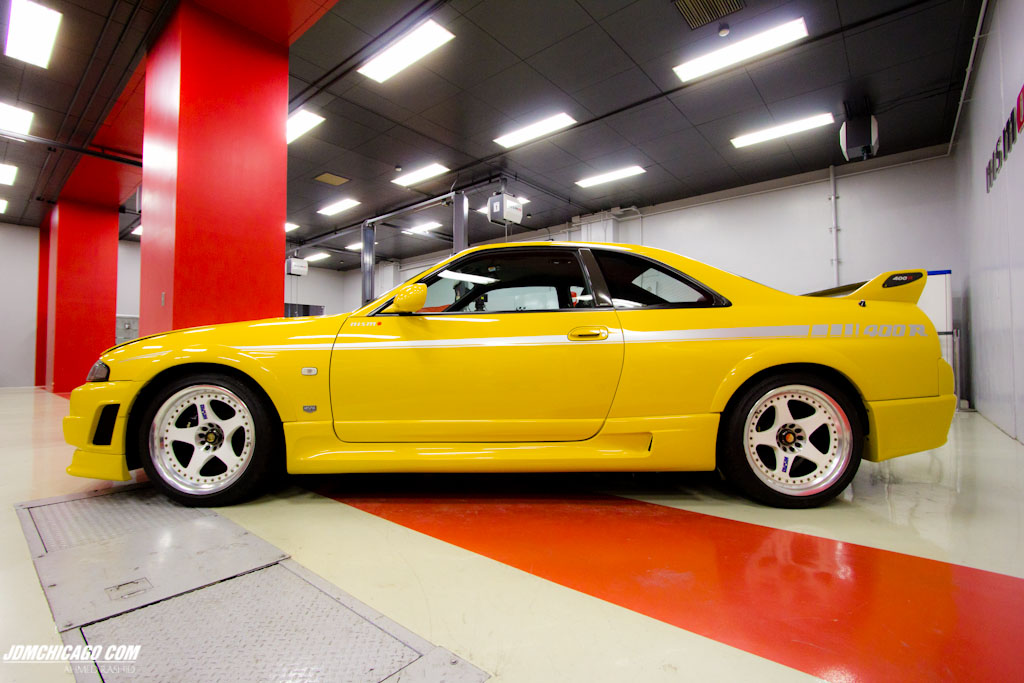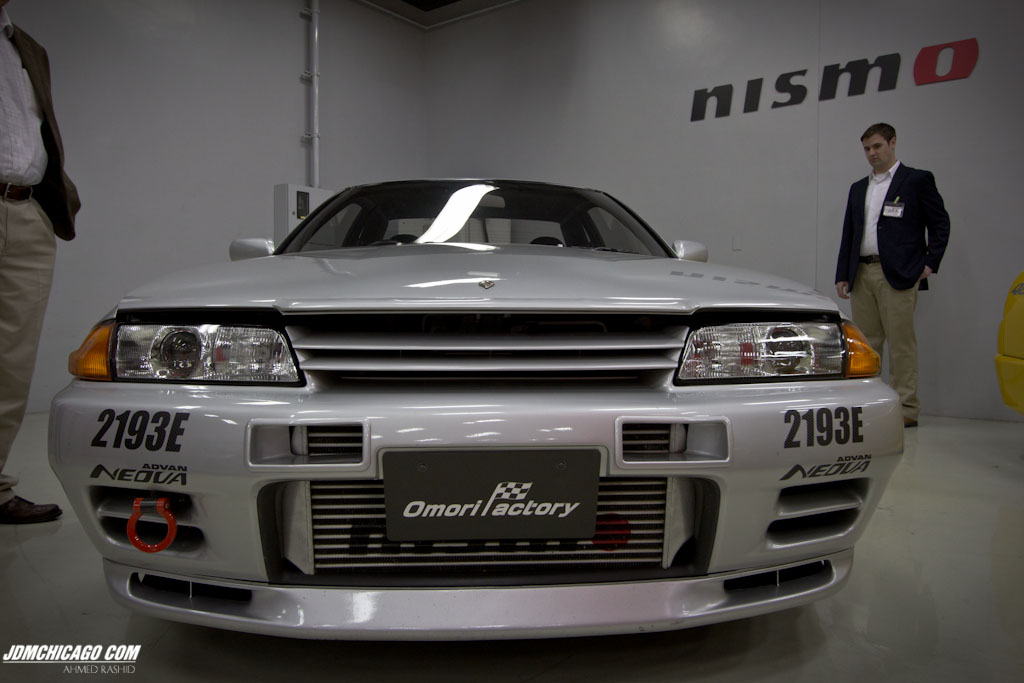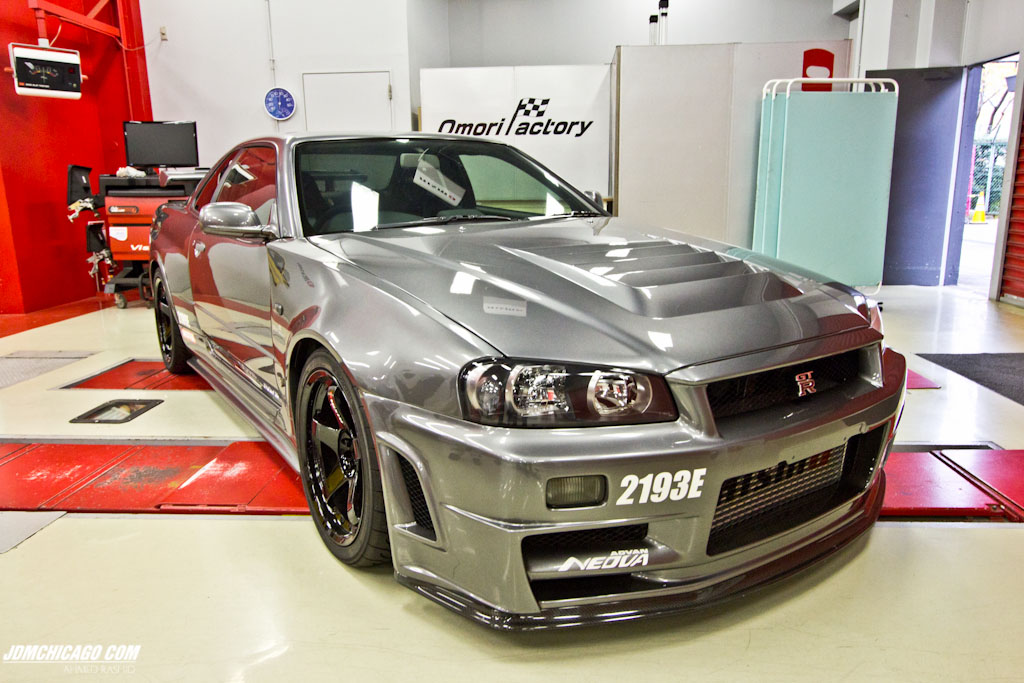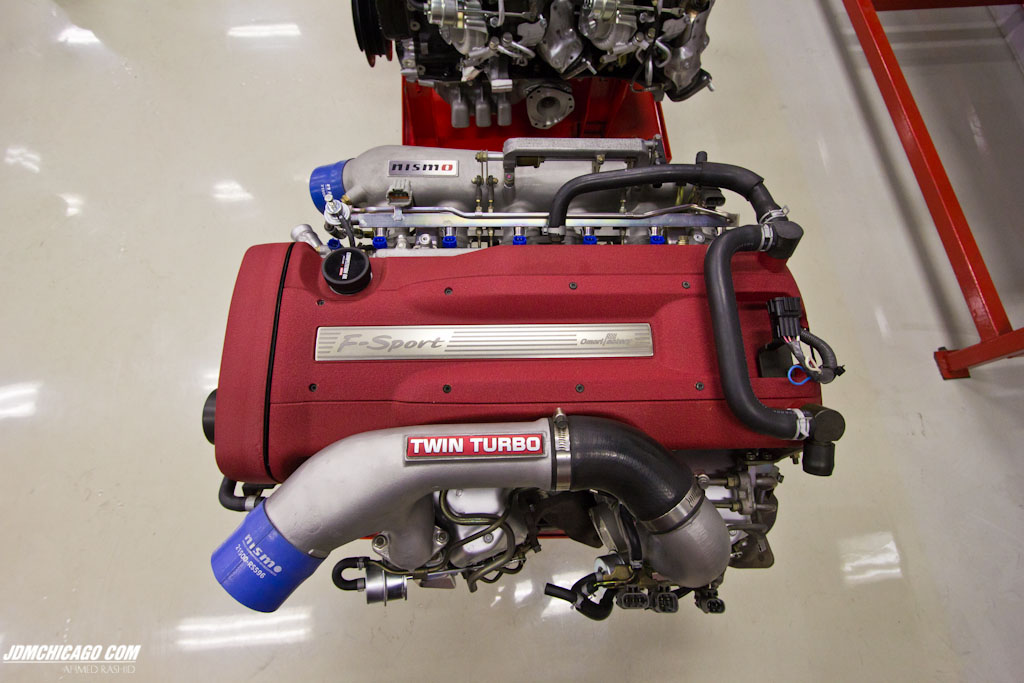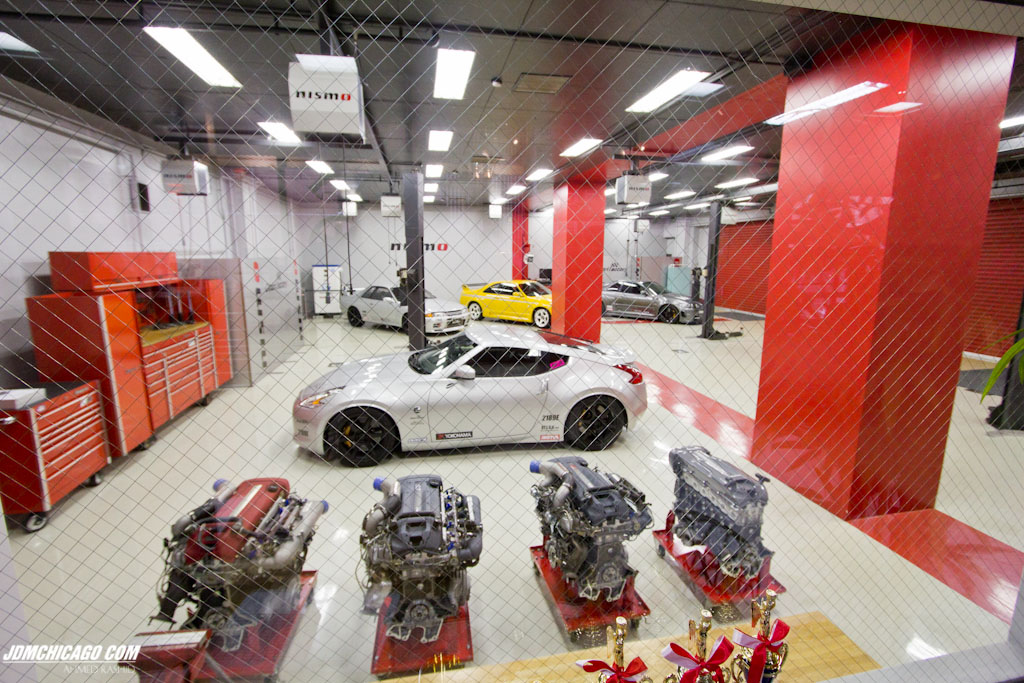 The view from the gift shop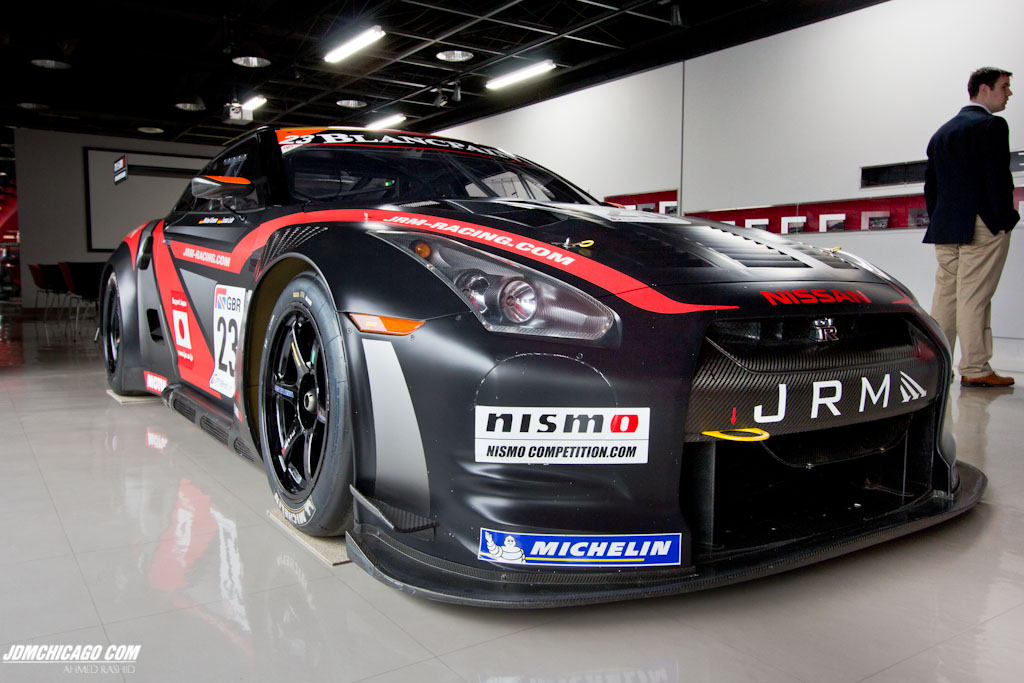 Because race car.
Our out of this world tour at Nismo was finally over. They gave us some awesome parting gifts and we left. They are moving the headquarters from Omori Factory to Yokohama so this will be the last time a group visits them at this location. Next up was lunch with a legend – Mr. K himself! After getting lost and getting drenched in the rain, we finally arrived at his office.  Talk about the cast of people at lunch: we have Mr. K – the Father of the Z car, Kozo-san – chief engineer of the Nissan Skylines, Norio Matsumura – the # 2 guy at Nissan and was President of Nissan North America (not to mention he helped fund ZCON and keep it alive in the late 90s even though Nissan was struggling itself), Tetsu – who is the guy to know in Japan, Eiichi-san – a former Director at Nismo and the person responsible for the DNA Garage at Zama, Kaz Hioki – an Advisor to Nismo, and Mad Mike – the Nissan contact to know in the US. This is one hell of a lunch to be at! It was unreal to be among Nissan legends and be talking to them. I think it's hitting me more now than it did then.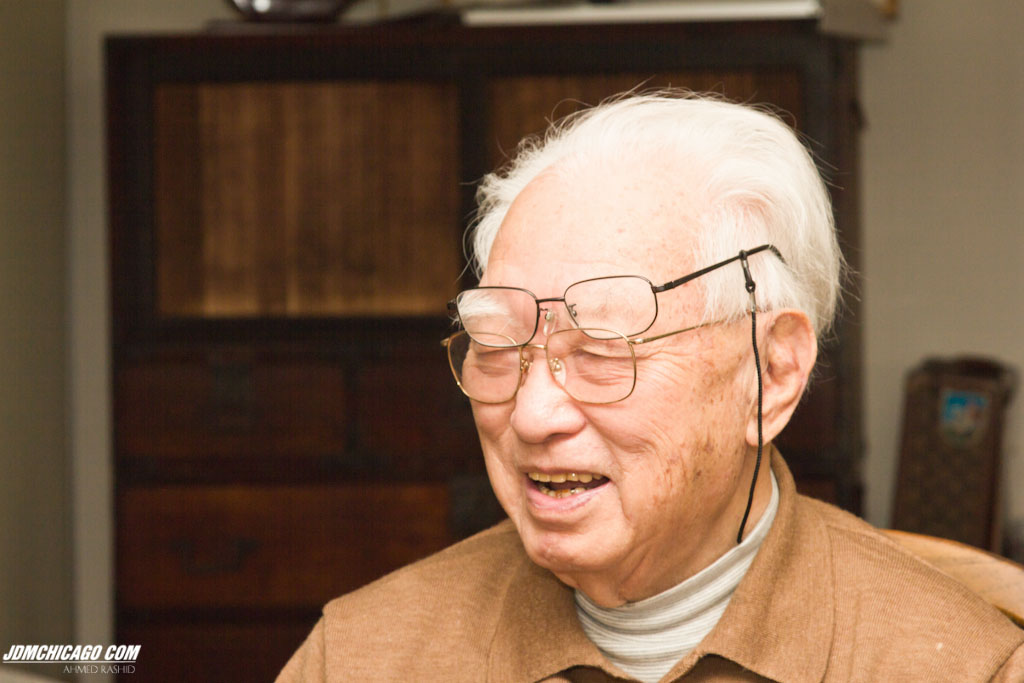 Mr. K was responsible for introducing the 240Z into the US market in 1970. He was the President of Nissan USA at the time. He is currently 103 years old!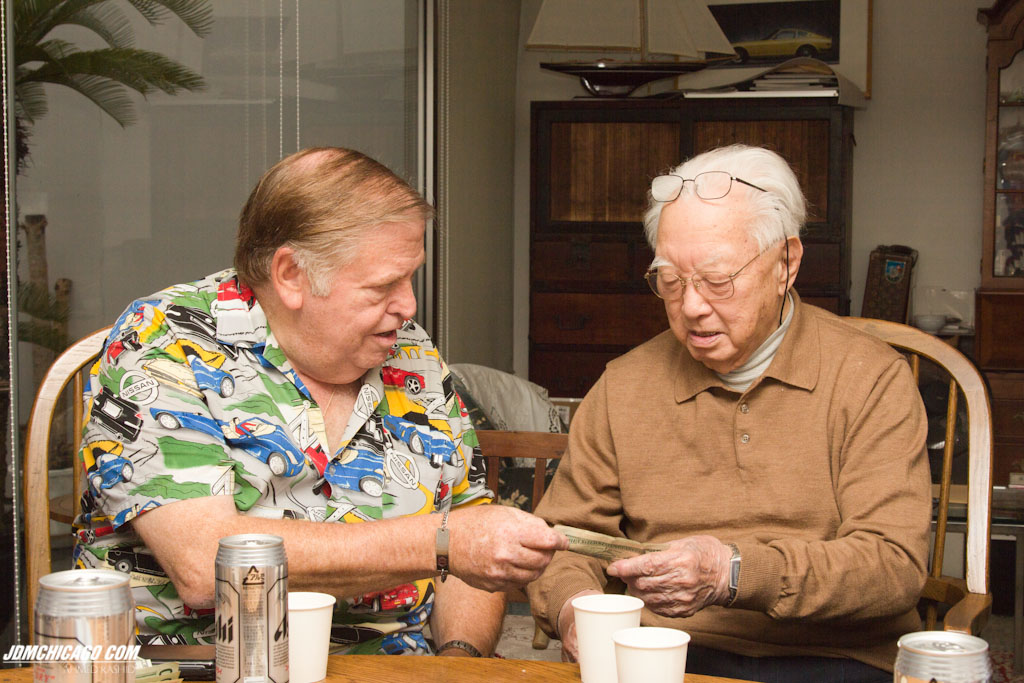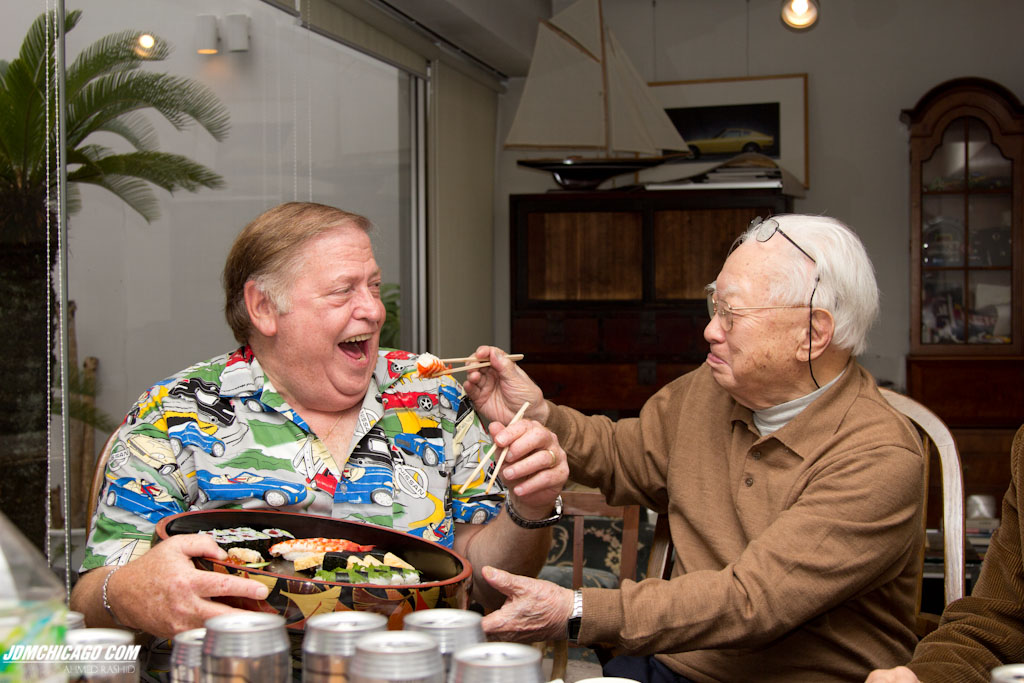 Here is Mad Mike and Mr. K goofing around at lunch. They have been good friends for a long time.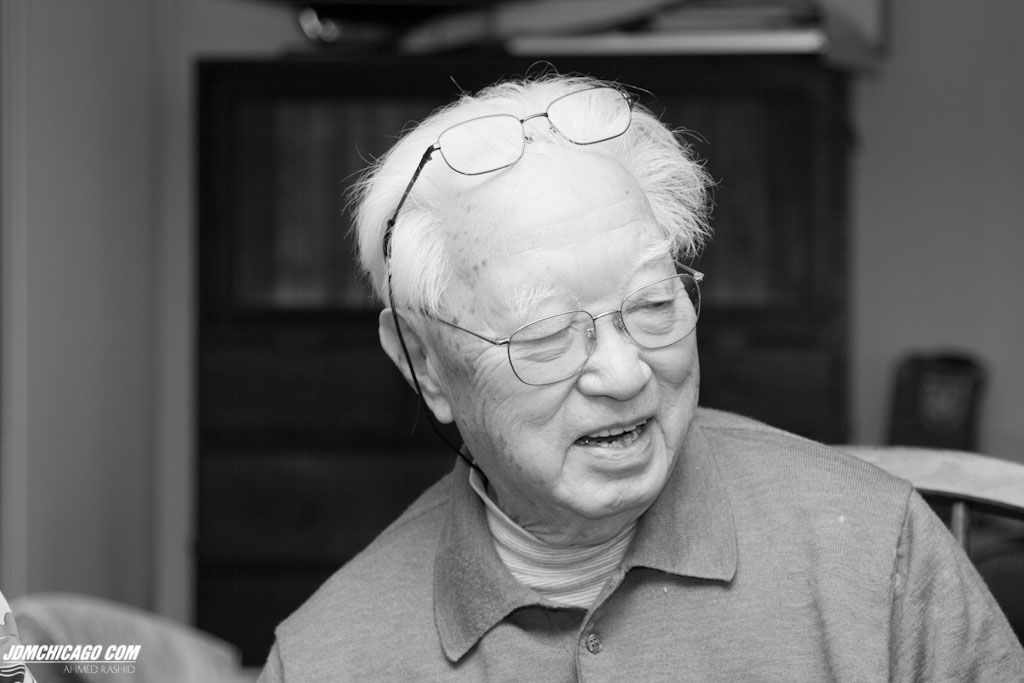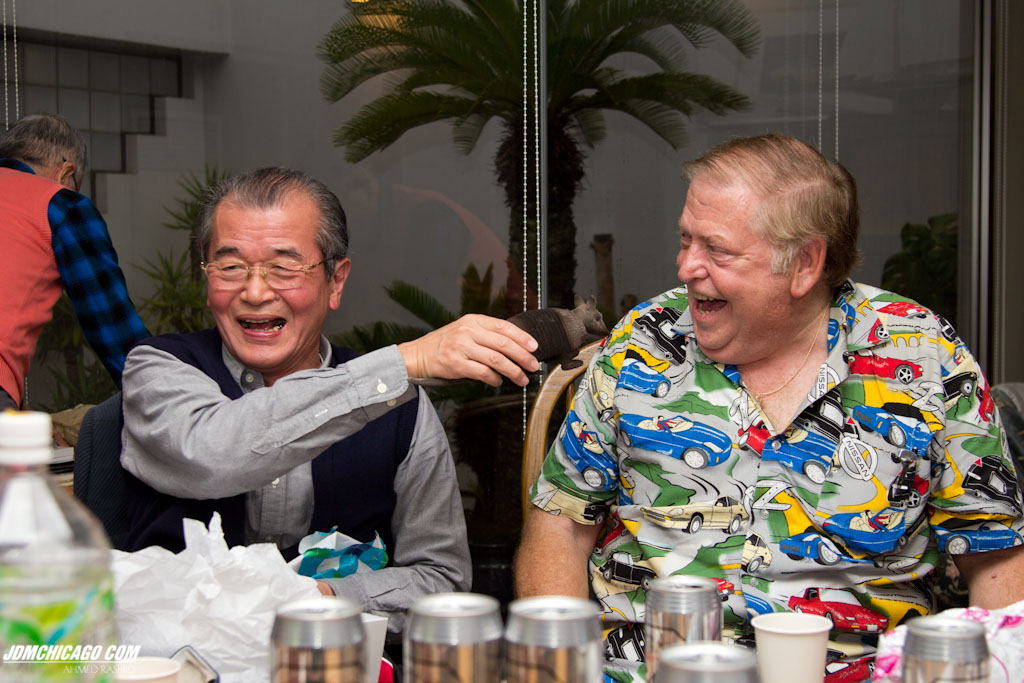 Kozo Watanabe and Mad Mike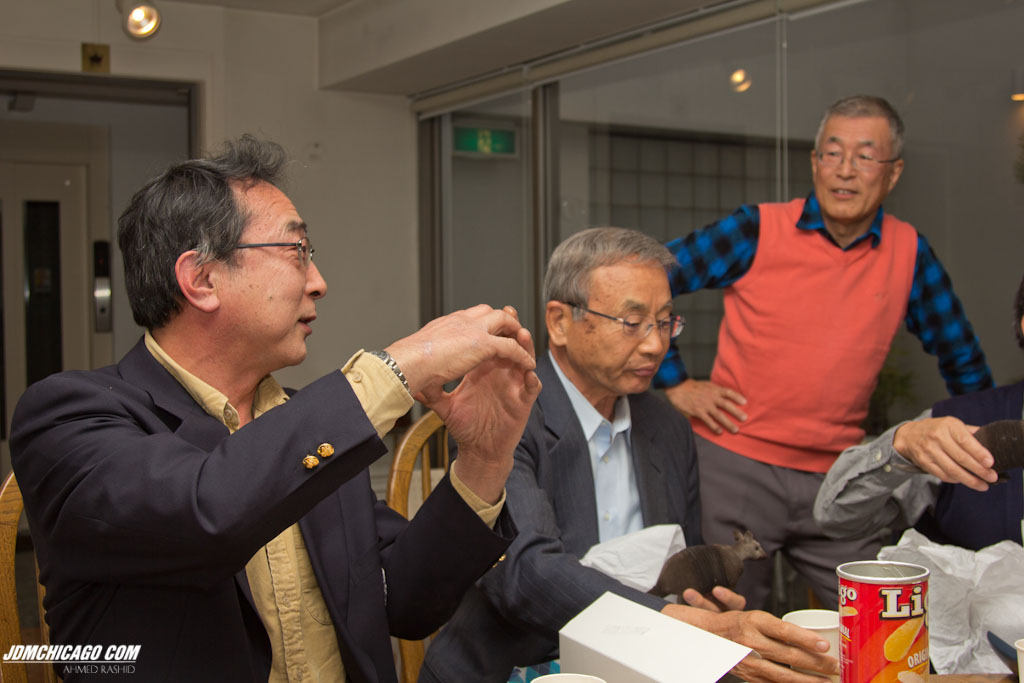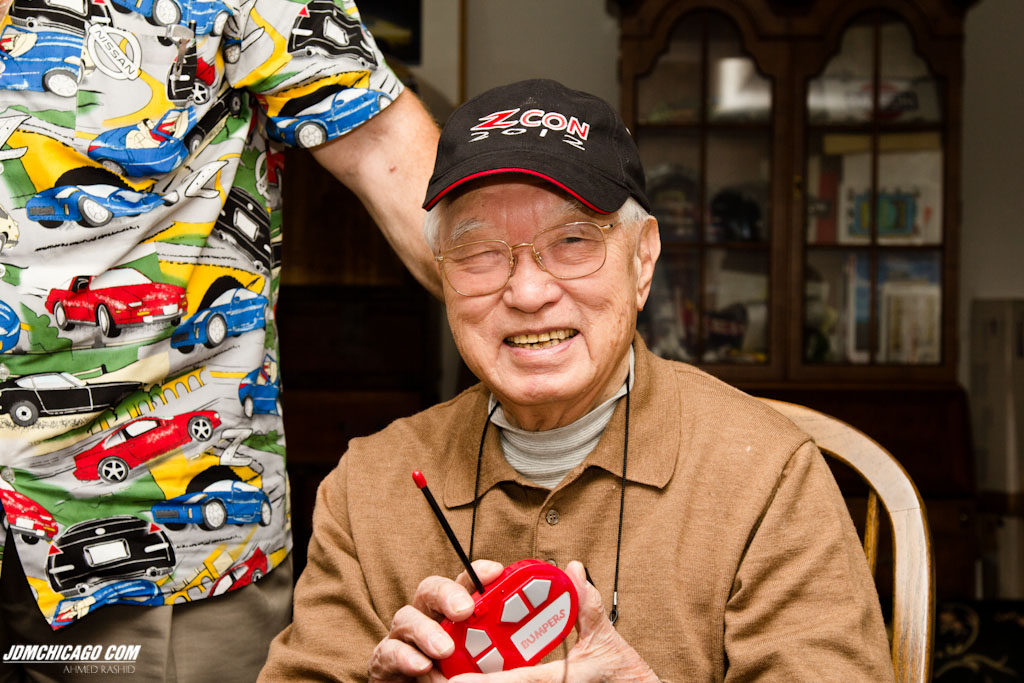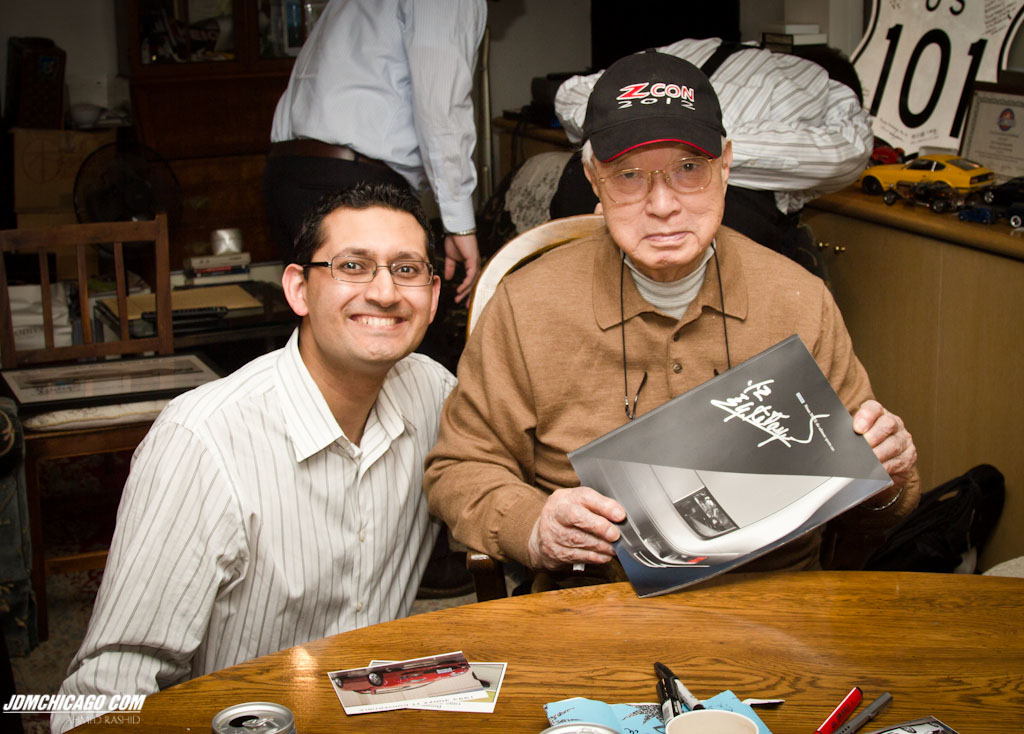 Here is me with Mr.K. I showed Mr. K an original Z32 (this is what I drive) dealer brochure to get signed, and he opened it up and flipped through it. I was pointing things out to him in the brochure. I was thrilled to get this picture with him. After the picture, I asked him a question one-on-one about how he felt about his impact on so many people all over the world who share a passion for the Z car. He said he may have created a car, but it wasn't just about selling a car and making money. He said he always wanted the best for all of his customers and it's always about satisfying the customers in every way; which is why he thinks there is such a passionate following of the Z car worldwide. He didn't say much about himself and his role, but spoke more about other people – which I took as very gracious and being a very humble person. I need to remind you, this man is 103 years old! Just think about that for a second. He spoke perfect Japanese and English and was completely there. I've seen so many other elders, grandparents, etc who start "losing it" in their 70s or 80s. But this guy is 103 and acts like he is half that age. He also mentioned he drinks 2 liters of water everyday and has always been very active to achieve good health. He was so playful, cheerful, and having a great time. You would never think he is that old from the way he acted. It was great listening to him talk and having even 2 minutes to talk to him on my own – that's an experience you don't forget.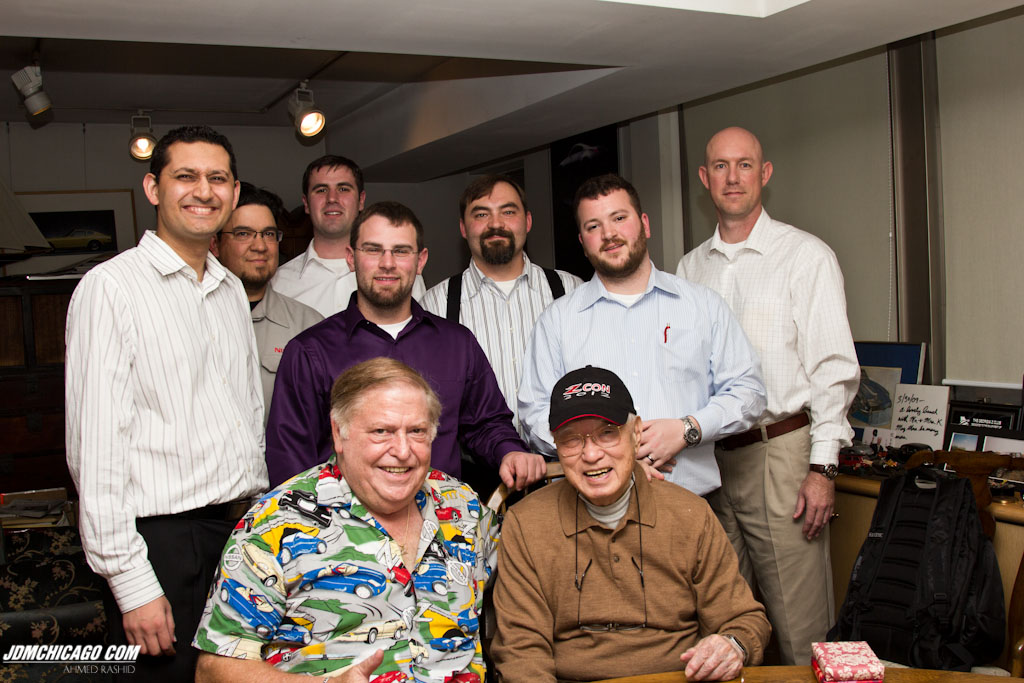 Here is a group picture of the US gang with Mr. K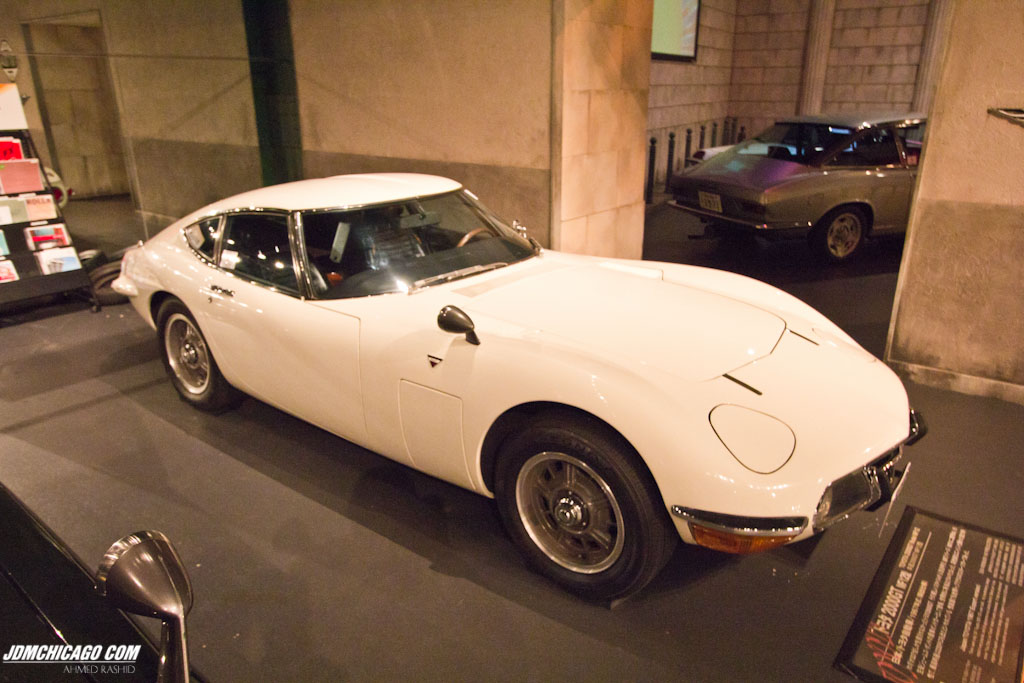 After we left lunch, Tetsu and Kozo Watanabe led us to the Toyota Historic Garage. This is 1 of 337 Toyota 2000GT's in the world! I had never seen one in person, but what a gorgeous car.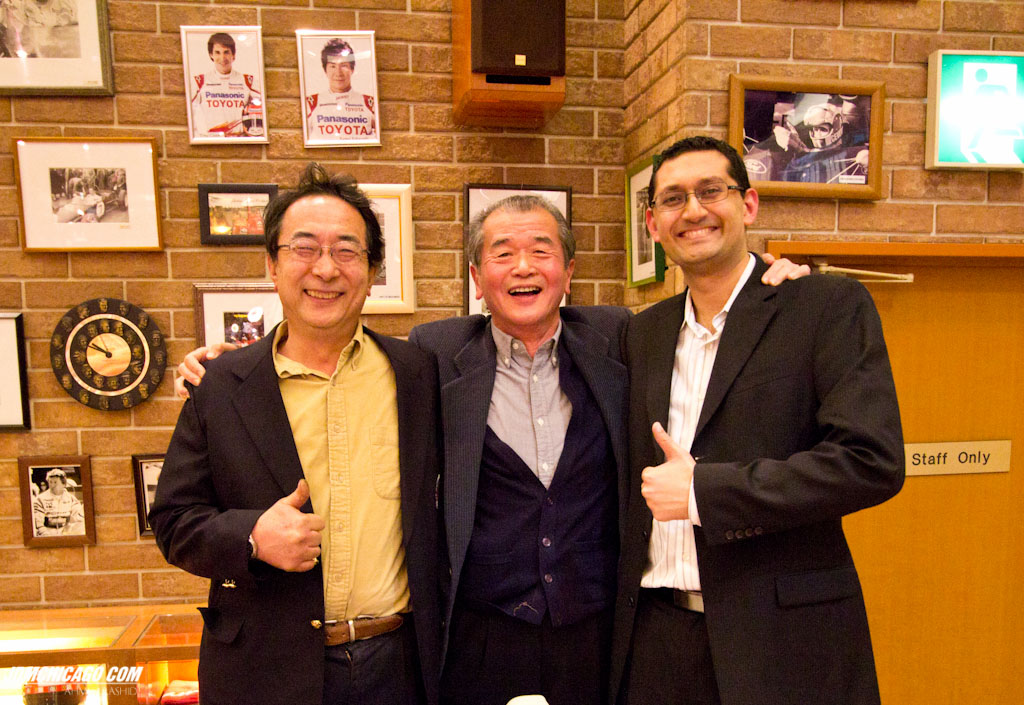 Here is a picture of Tetsu, Kozo-san, and myself. Kozo-san was the chief engineer for the Nissan Skyline in the 80's and 90's. He owns 6 mint condition Skylines from various years. It was an absolute treat to discuss his legendary creation with him.
We headed back to the hotel and then went to the Ninja Restaurant for dinner. It is a one of a kind dining experience where waitresses dressed as ninjas lead you through a set of tunnels to your dinner room. This was an 8 course meal that was absolutely delicious. Our group was being treated by 2 guys from Yokohama Tire. The Yokohama Tire "rookie" became the recipient of a night full of one liners and dinner was an absolute laugh factory. Our new friend "Richard" took the jokes very well and we all had a great time. By the time midnight struck, the day was over and we headed back to the hotel for our journey to the Toyota Automobile Museum in Nagoya the next day.
Comments
comments