We are 1/2 way through the Japan trip coverage. If you missed the other few parts, here are the links to get you caught up:  Part 1 and Part 2.
Day 5: Eiichi-san is our guide today as we take the Shinkansen bullet train out to Nagoya to the Toyota Automobile Museum. We had to switch trains/subways several times and it was very far. Had I been here on my own, there is no way I would have done this so I'm glad I got to do this with the group.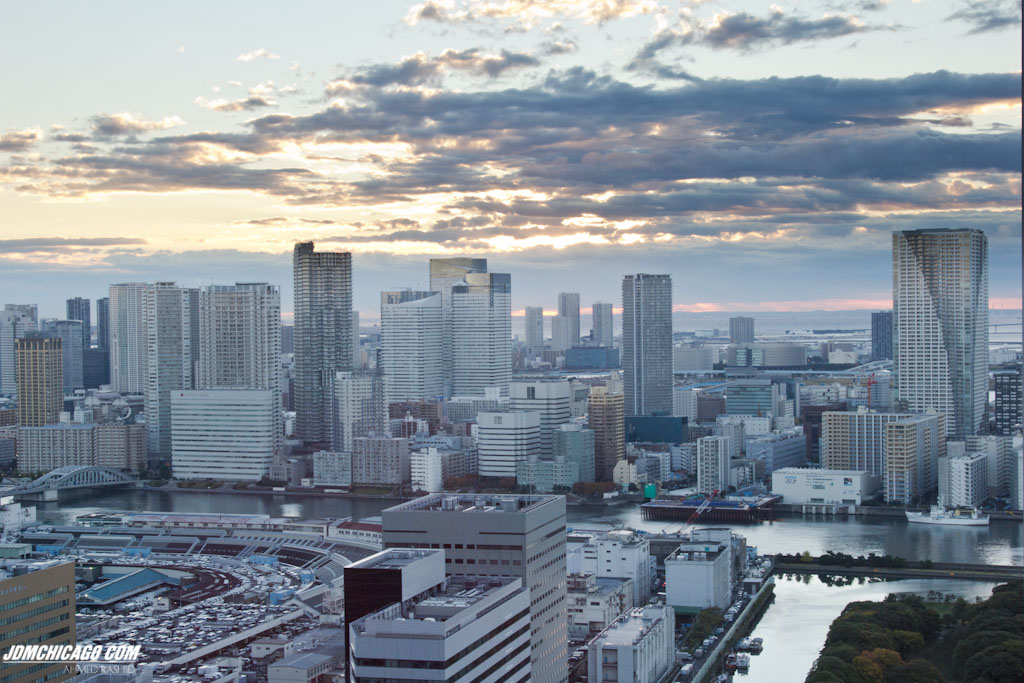 View from our room before we left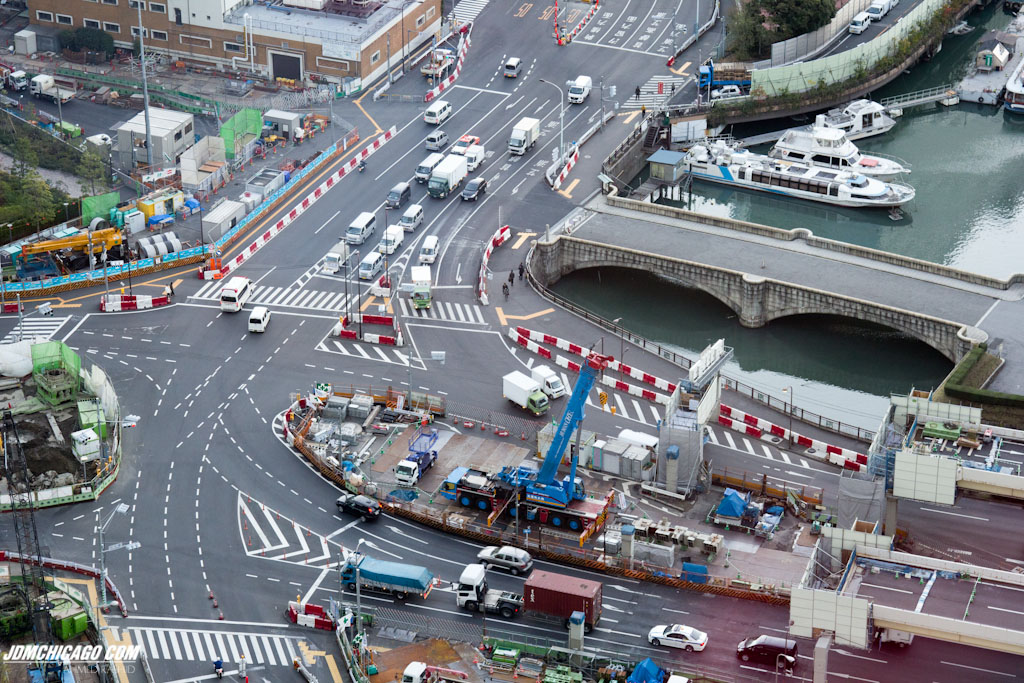 Intersection outside our room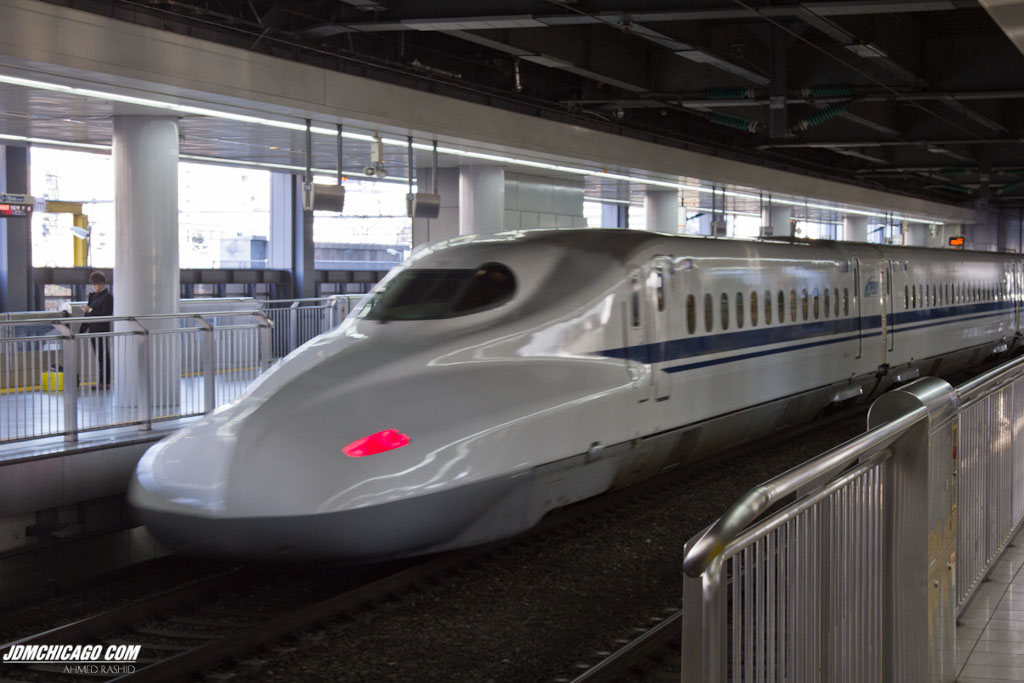 The Shinkansen Bullet train we took to Nagoya
A shot of Mt. Fuji from the bullet train.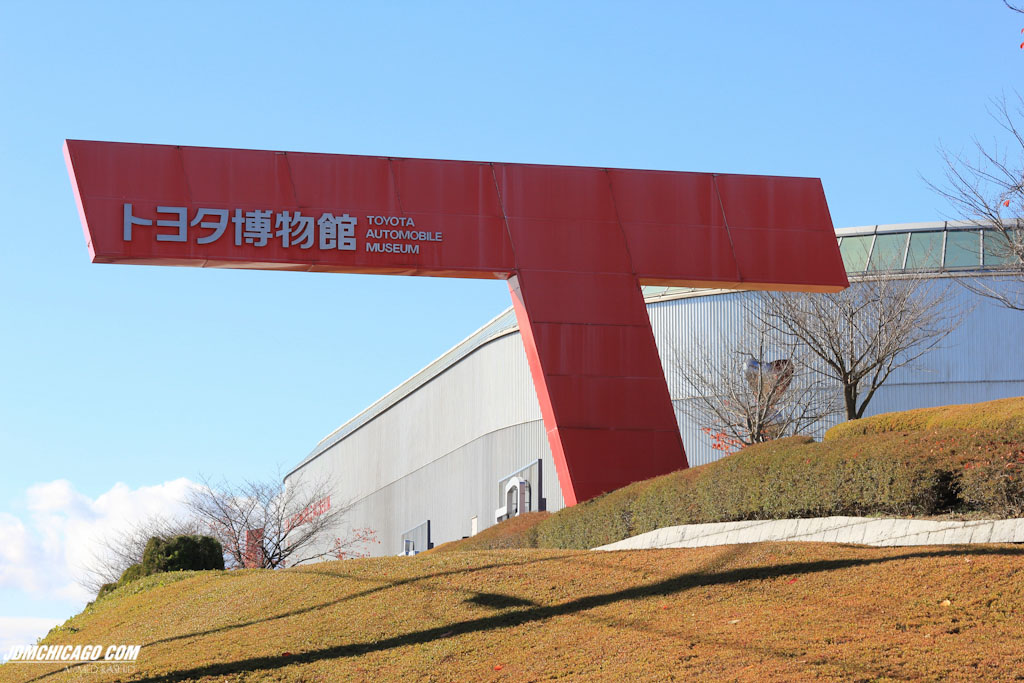 Outside of the Toyota Automobile Museum.  I wonder if the "T" is a coincidence? hah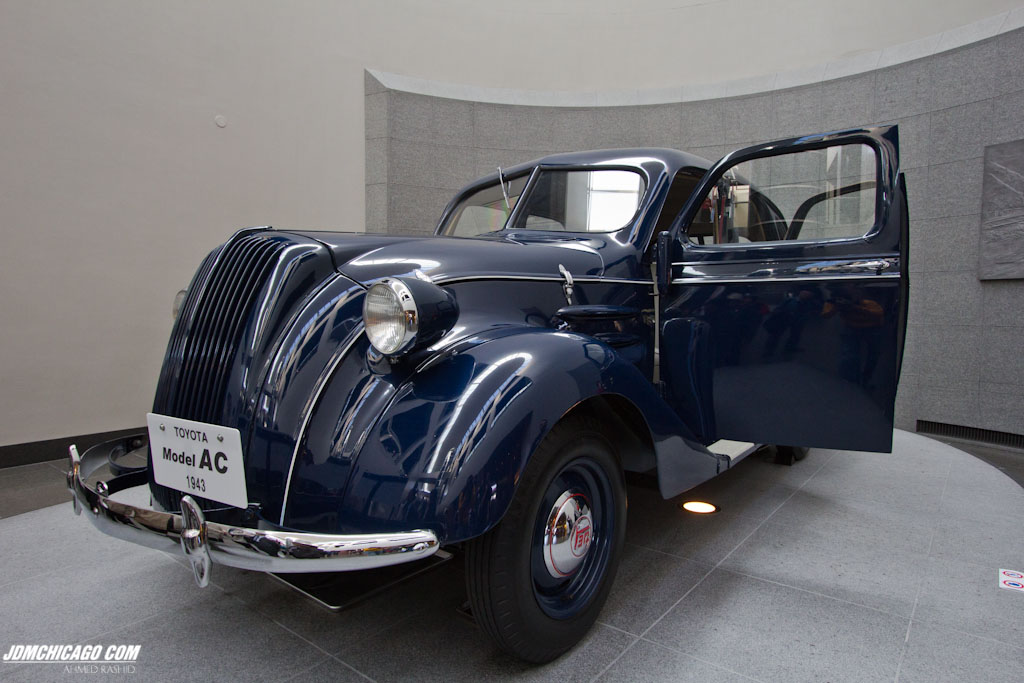 Toyota Model AC Sedan. Only 115 AC Sedans were ever produced.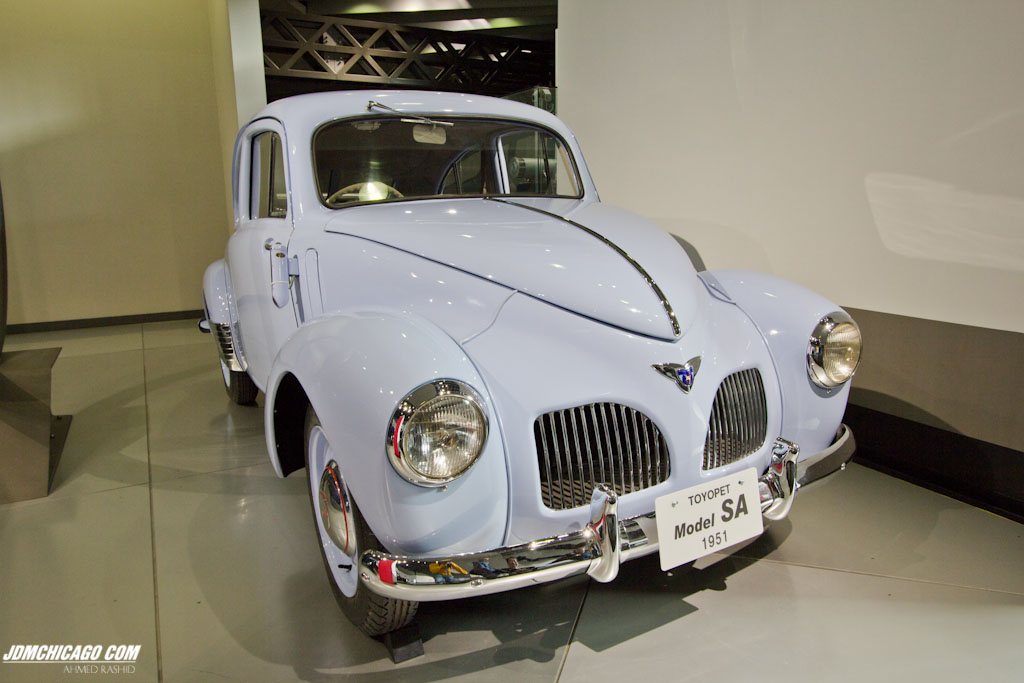 The Toyota Model SA replaced the AC after WWII.  The 2-door sedan featured a 4-cylinder engine and 4 wheel independent suspension.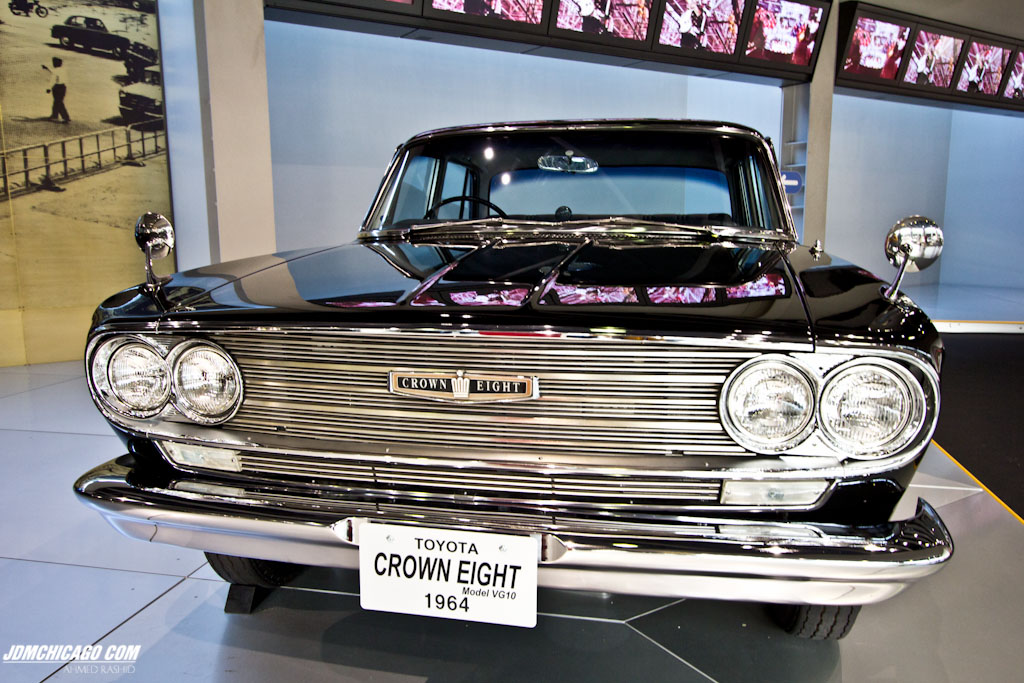 The Crown eight was introduced in 1964 and was powered by a 2.6L V8 engine. It was known as the first Japanese mass produced car with a V8.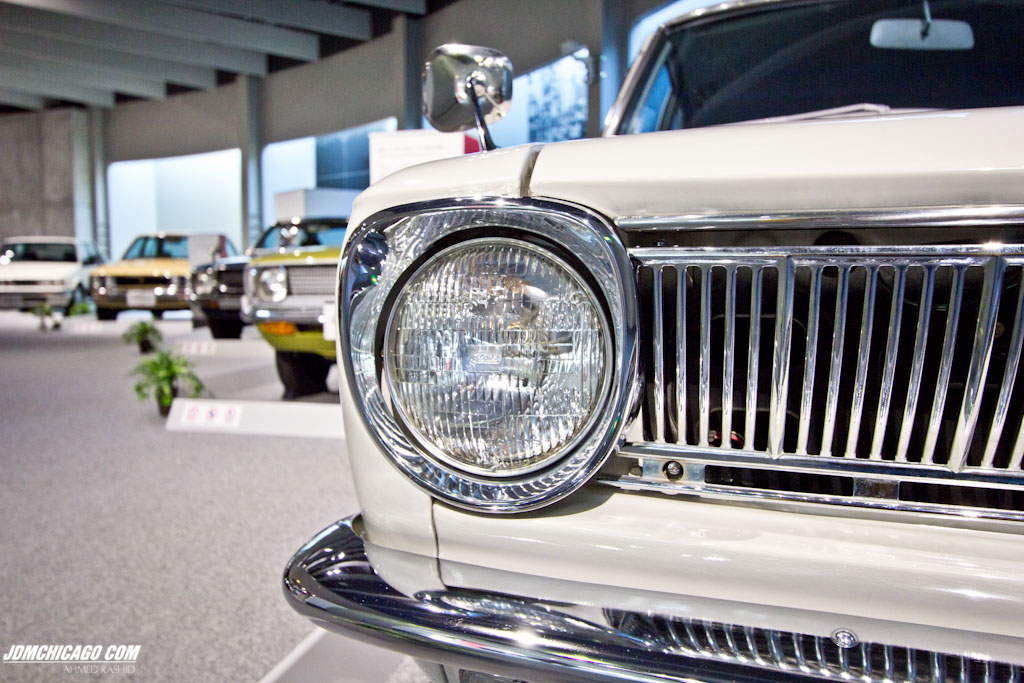 Family of Toyota Celicas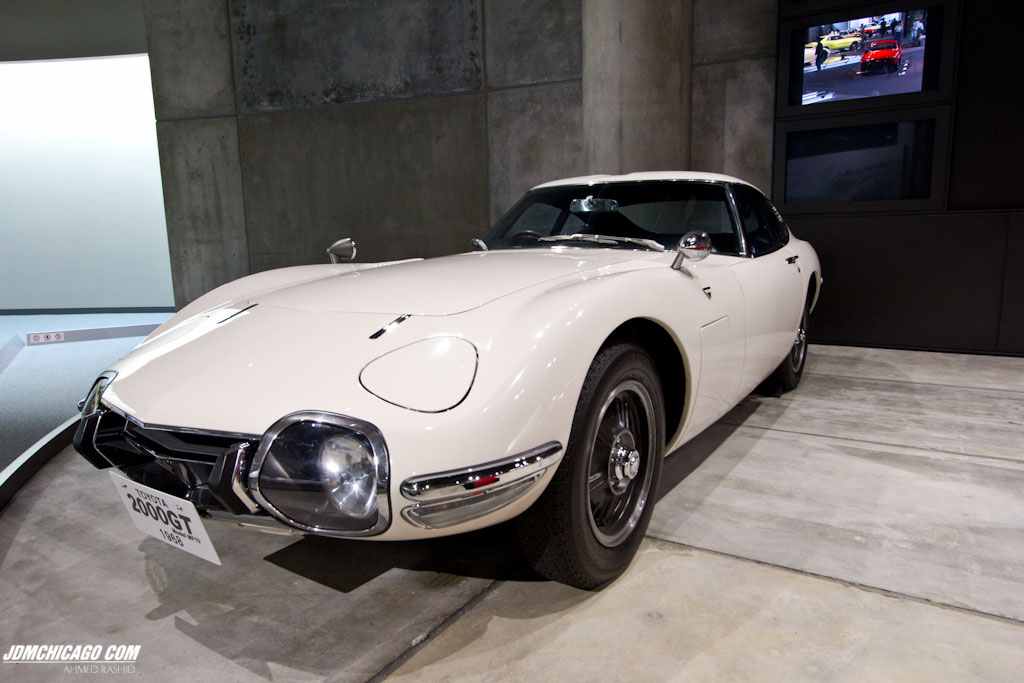 The classic Toyota 2000GT, perhaps the most expensive vintage Japanese car from this era. If you can find one for sale, expect to pay close to 400k. The 2000GT was known as the first Japanese supercar. Unfortunately, the car never really caught on during its short lived production run. Although the GT was critically acclaimed, the public at the time still had doubts with Japanese vehicles- and who wanted to pay Porsche prices for a Toyota?  It would take another 10 years or so before Japanese cars were truly accepted as an alternative to a domestic vehicle.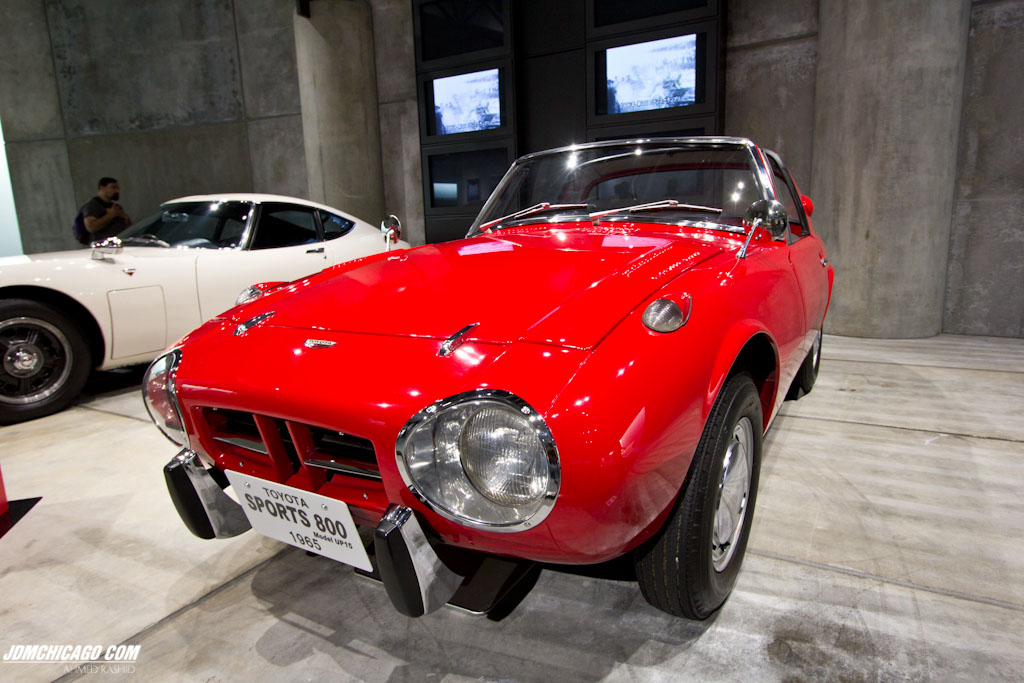 The Toyota Sports 800 was Toyota's first production sports car. Only 3,131 were ever produced. An interesting fact is that 300 were LHD models using by Americans in Okinawa. Toyota however never sold the car in the US.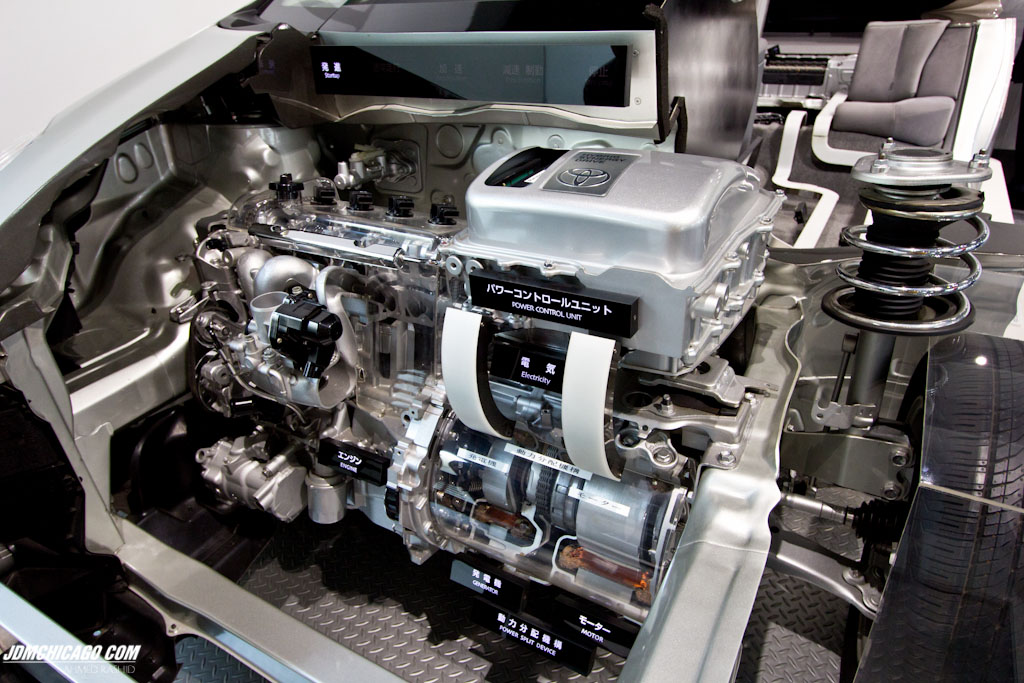 Cutaway of a Toyota Prius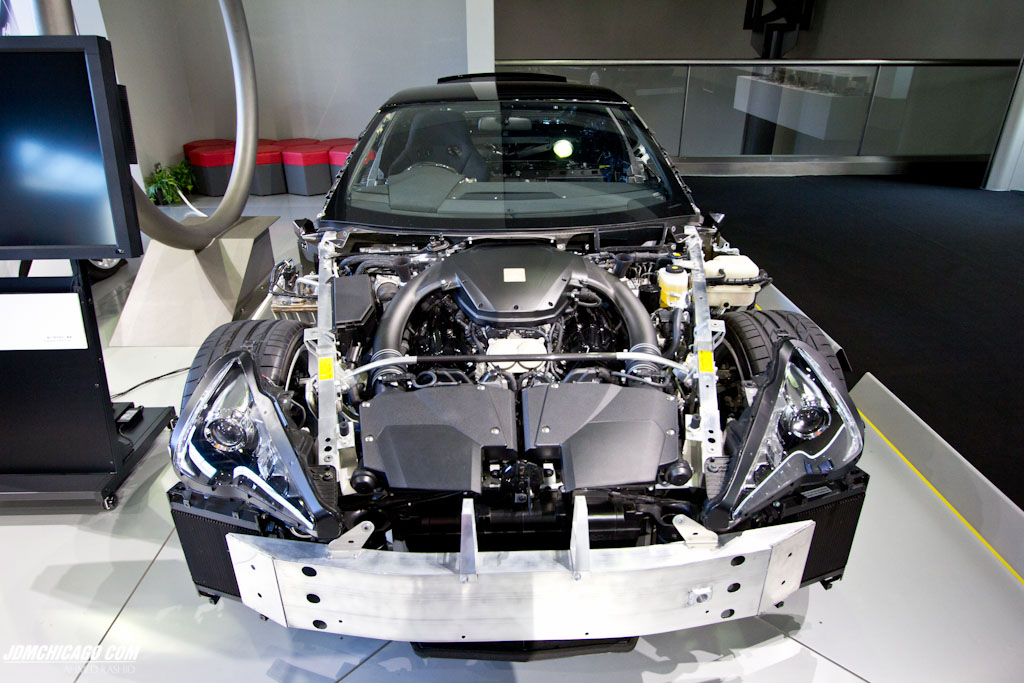 Cutaway of the Lexus LFA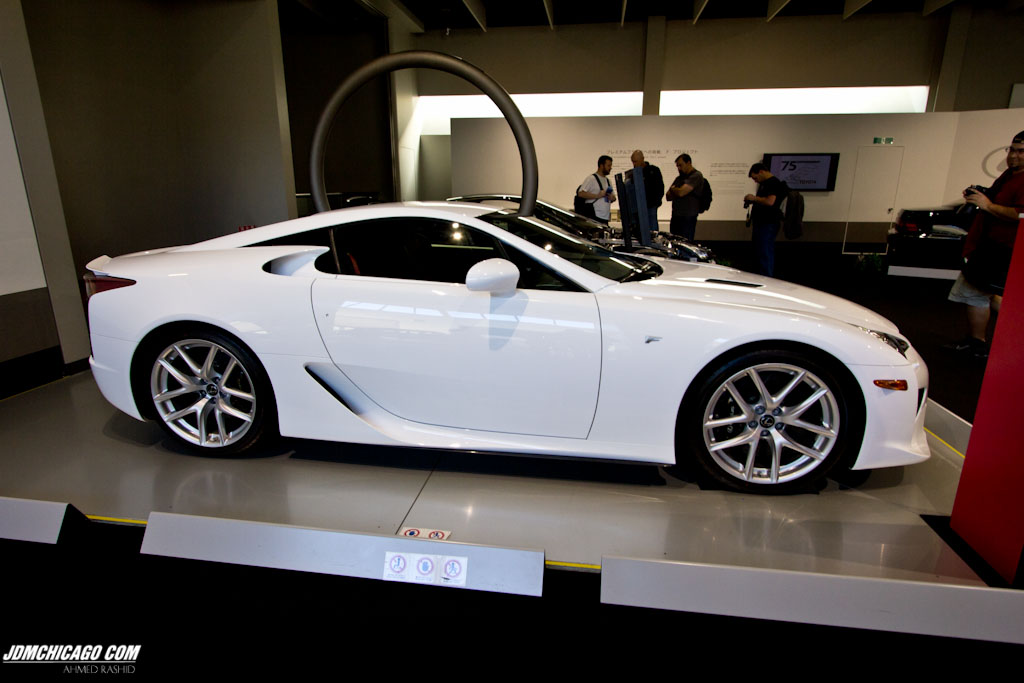 Lexus LFA prototype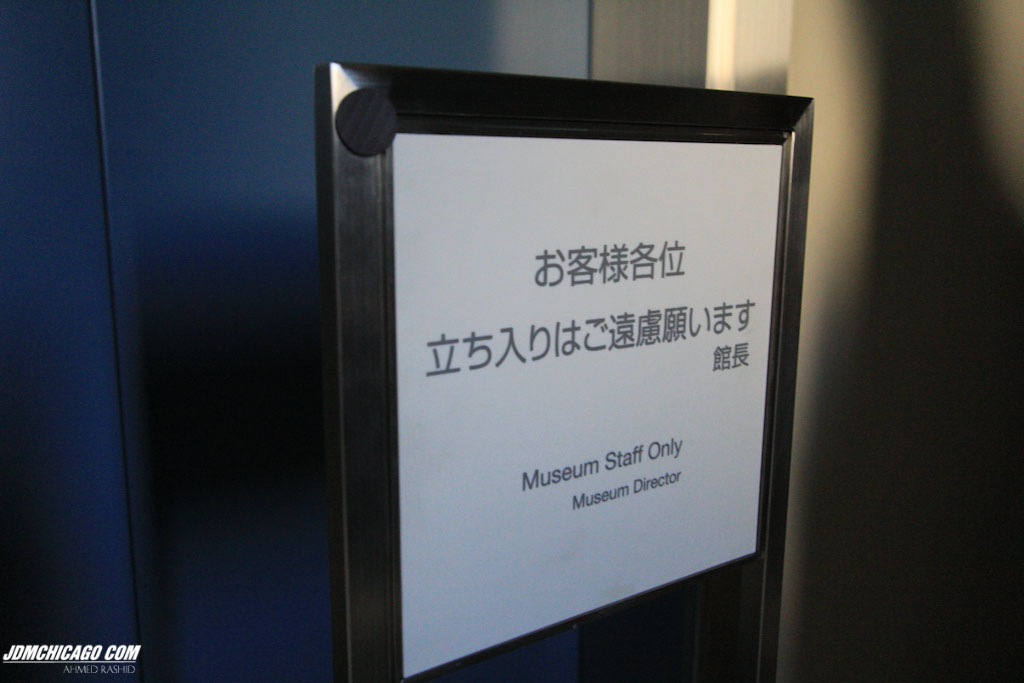 After spending some time checking out the Toyotas, the director of the museum took us upstairs into a restricted area where I saw this sign. I didn't know what to expect. There was 1 door on the left and 1 door on the right.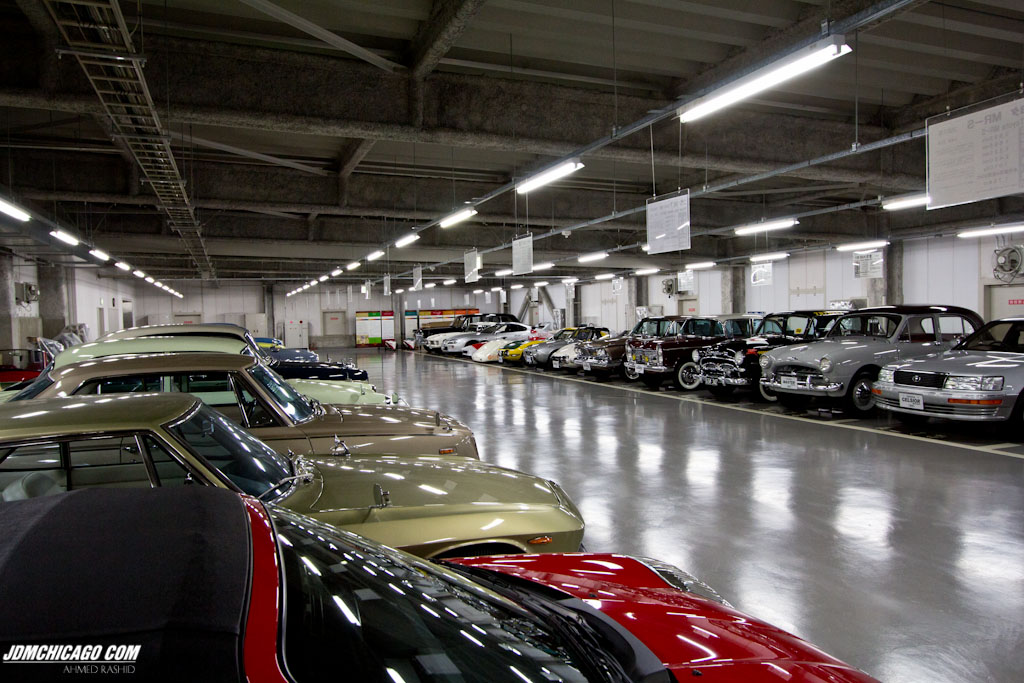 This is what I see behind door #1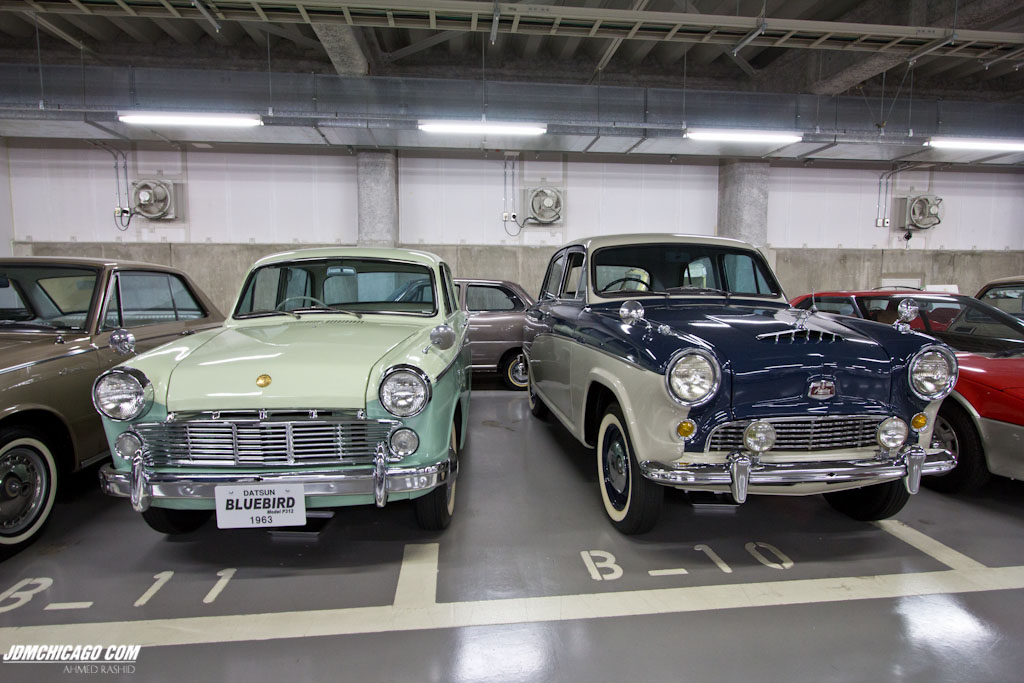 Then out of the corner of my eye I see something down the row of cars.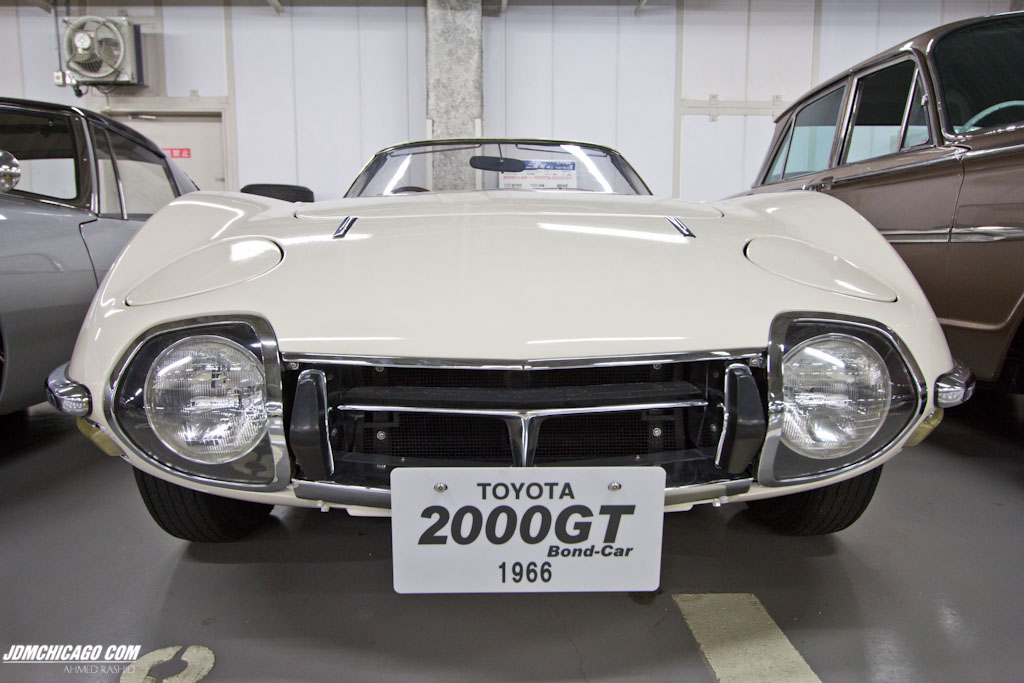 And the I come across this special Toyota 2000GT. This is the Toyota 2000GT from the 1967 James Bond movie "You Only Live Twice" starring Sean Connery! Sean Connery was too tall for the car, so TRD chopped the roof off the car permanently. They made 2 cars for the movie – this one here, and the other one is said to be owned by a Toyota executive. I immediately lost it and fell in love with this gorgeous car.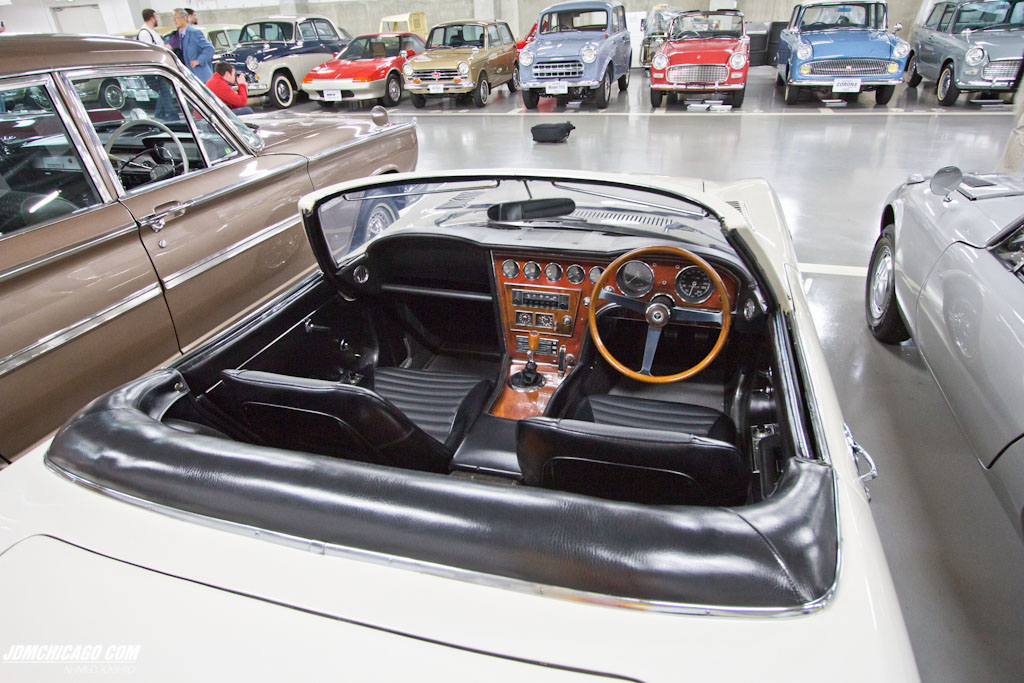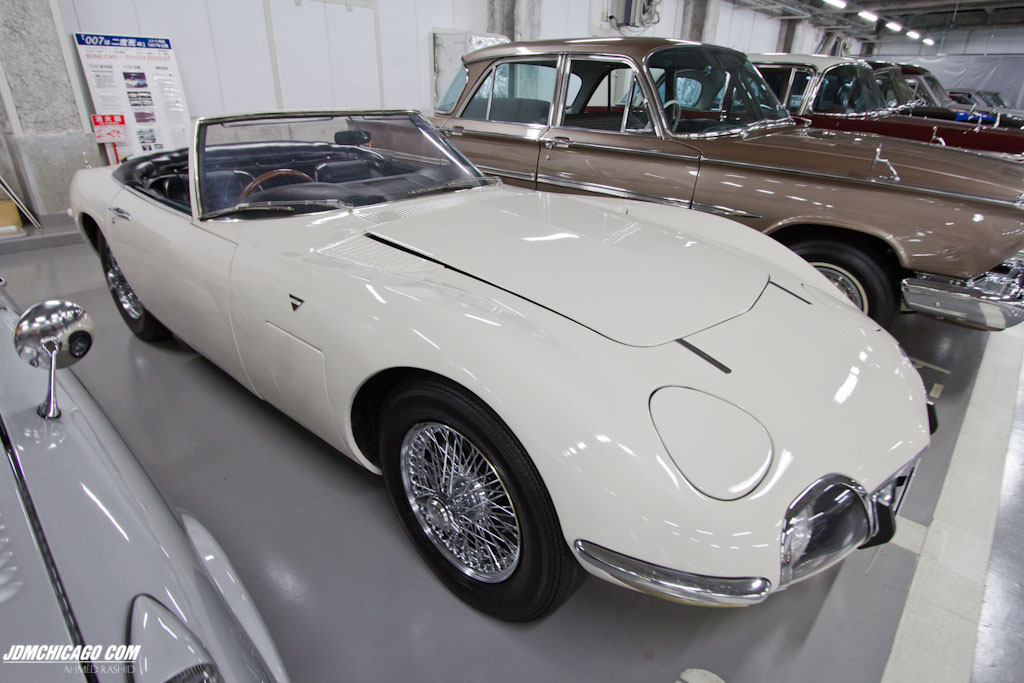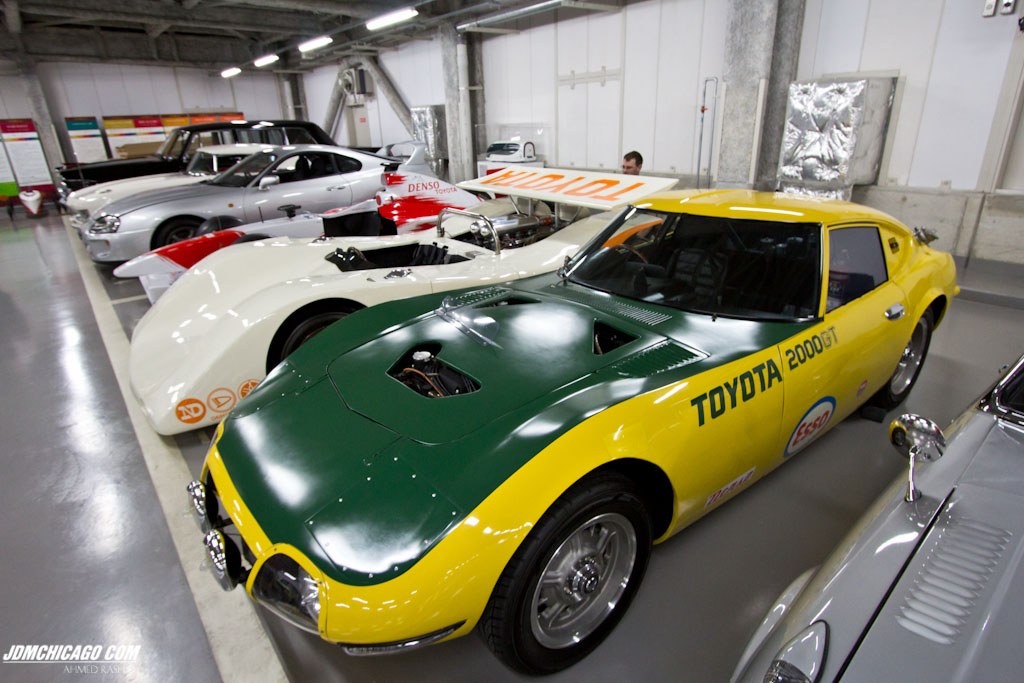 Just a few cars away was a 1966 Speed Trial Toyota 2000GT. So let's recap. They only made 337 Toyota 2000GT's overall. In the last 2 days I had seen 4 of them!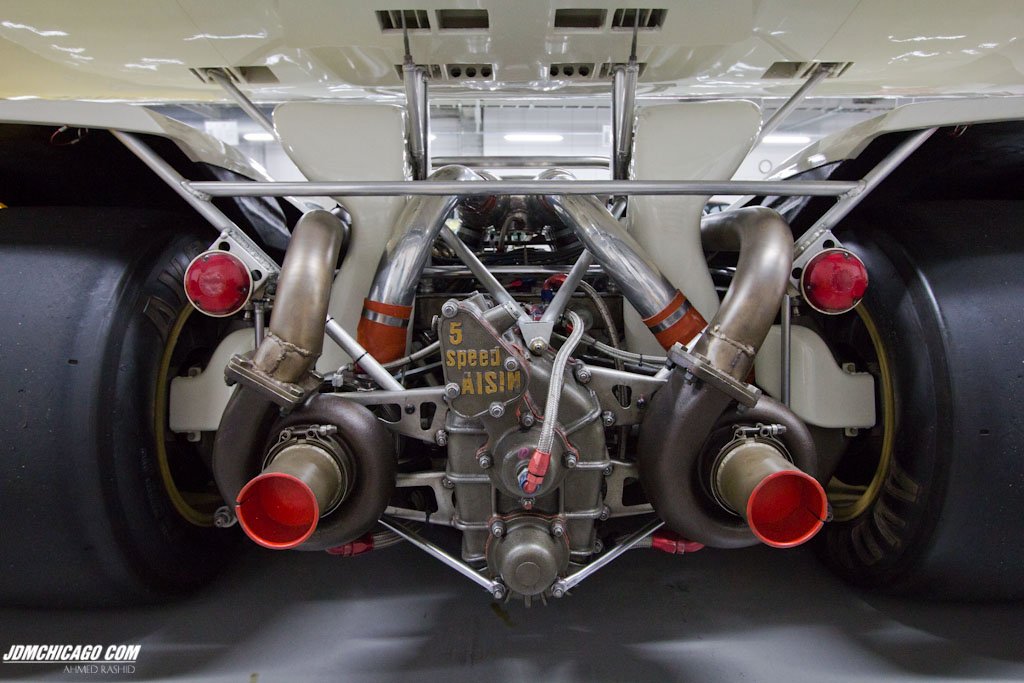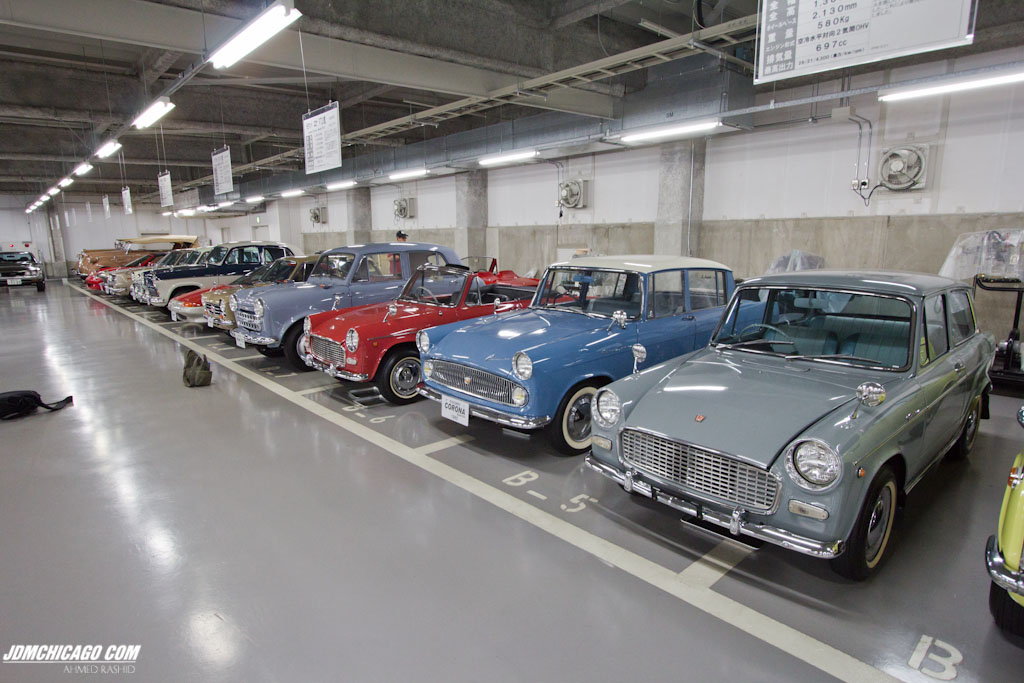 More vintage Toyota's on a floor you can eat off of.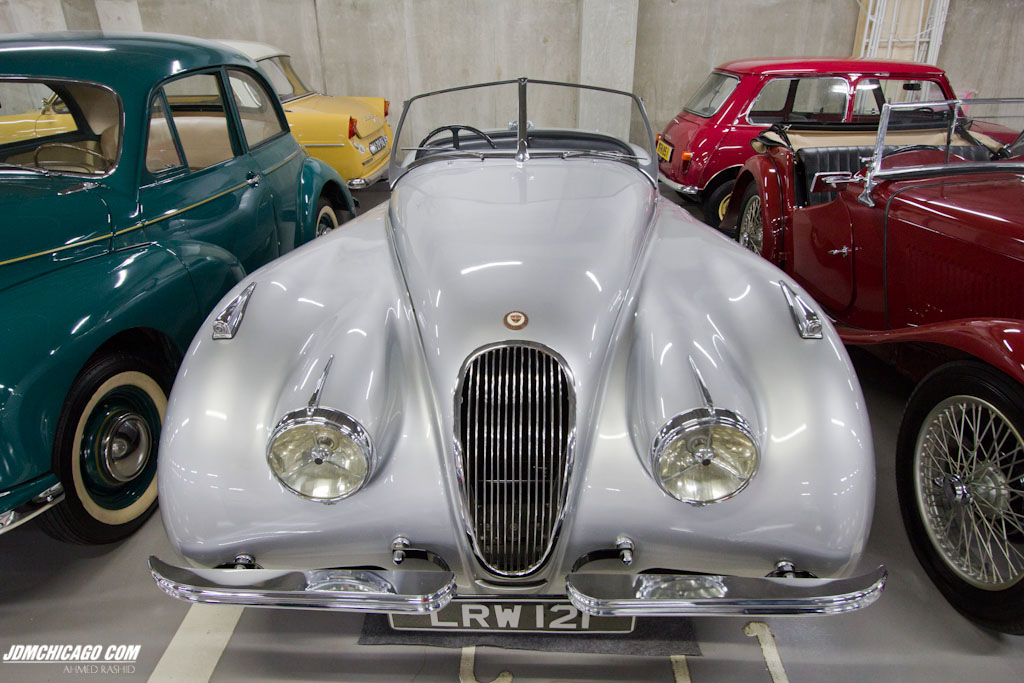 Then we enter door # 2 and the first thing I see is this Jaguar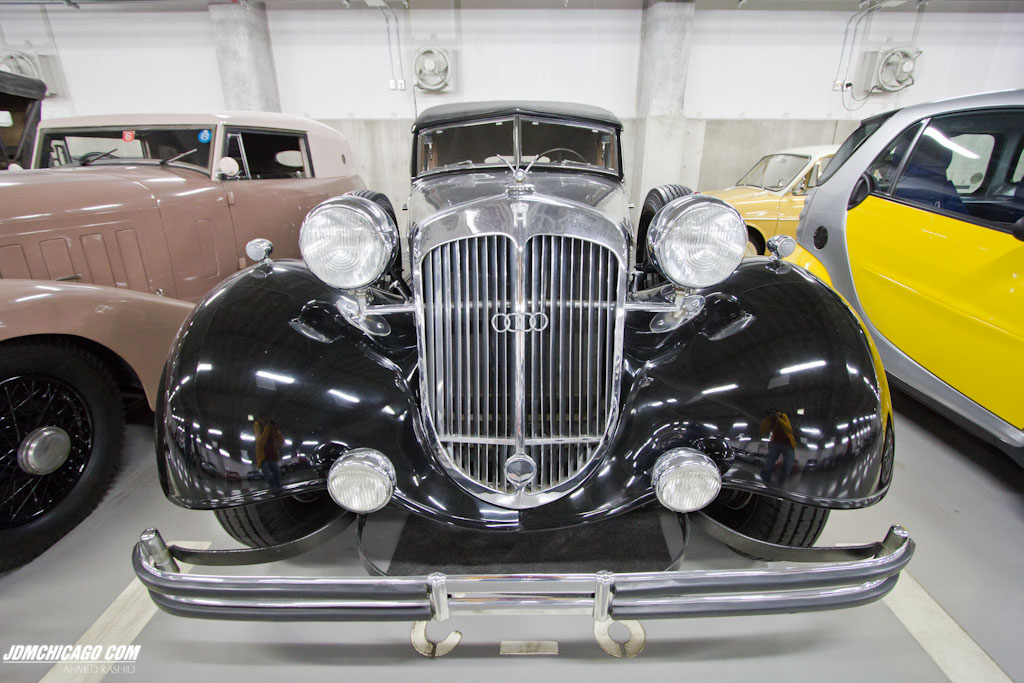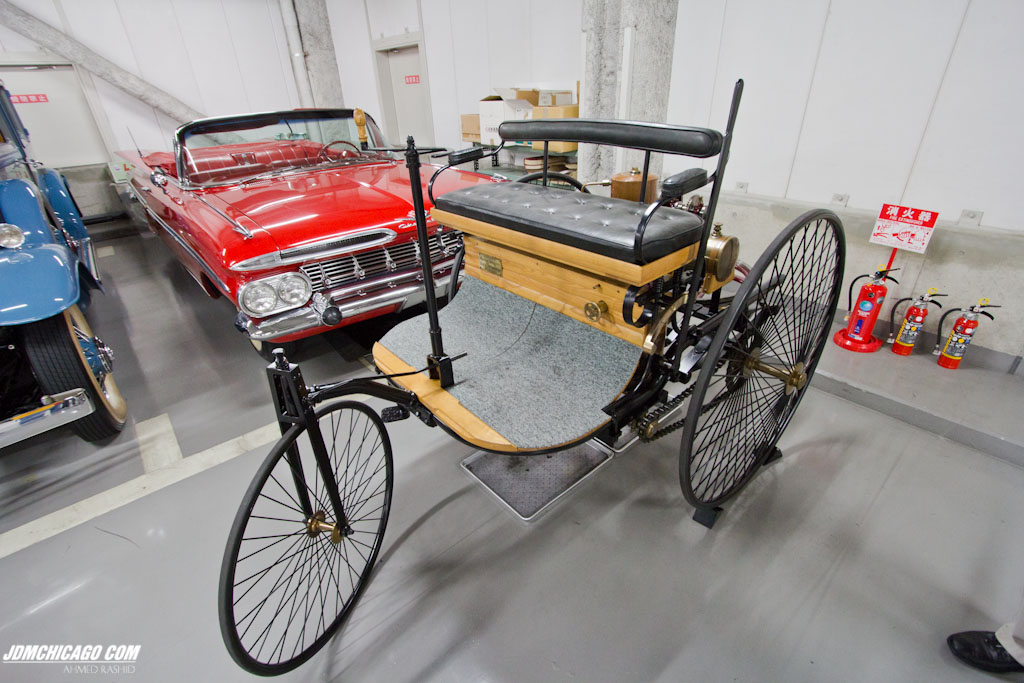 This is an 1886 Benz Patent-Motorwagen. This is regarded by many as the first true automobile.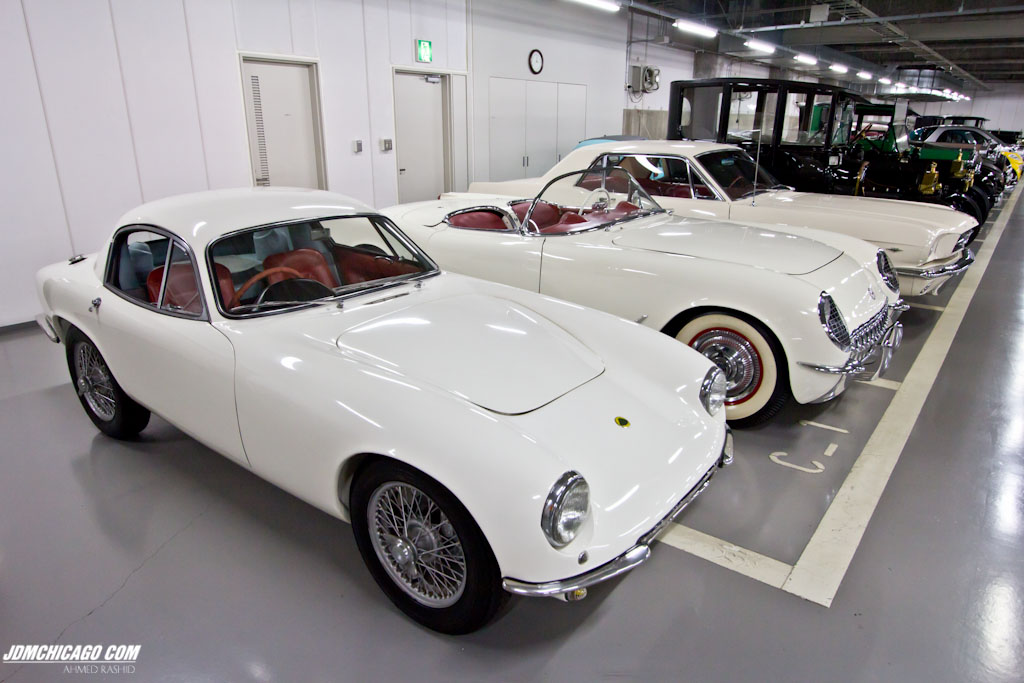 Lotus, Corvette, Mustang
V16 Caddy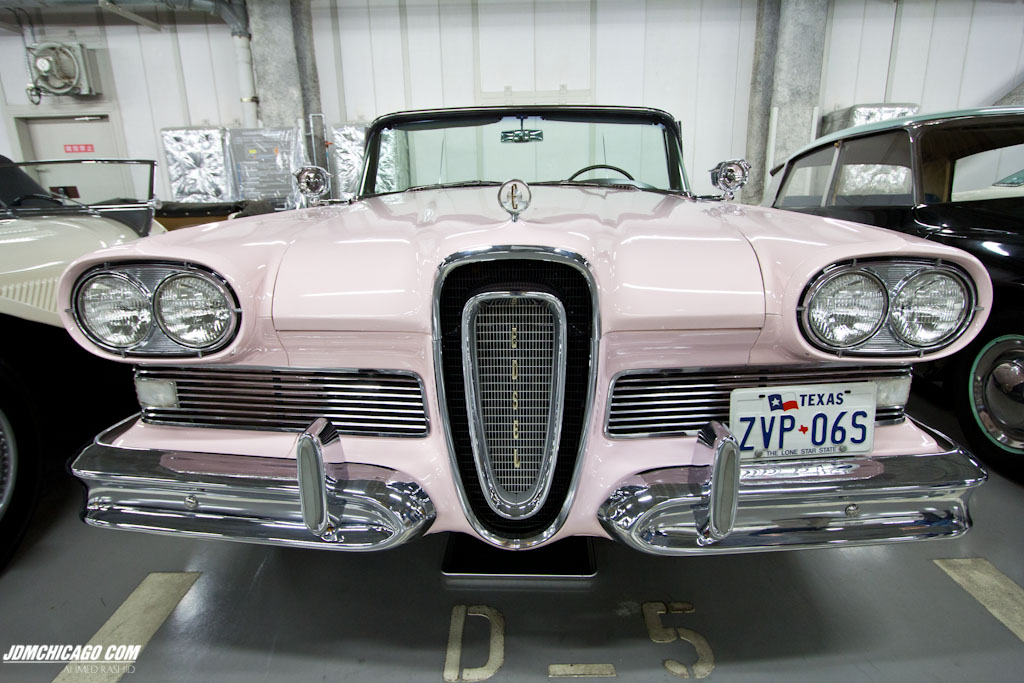 Edsel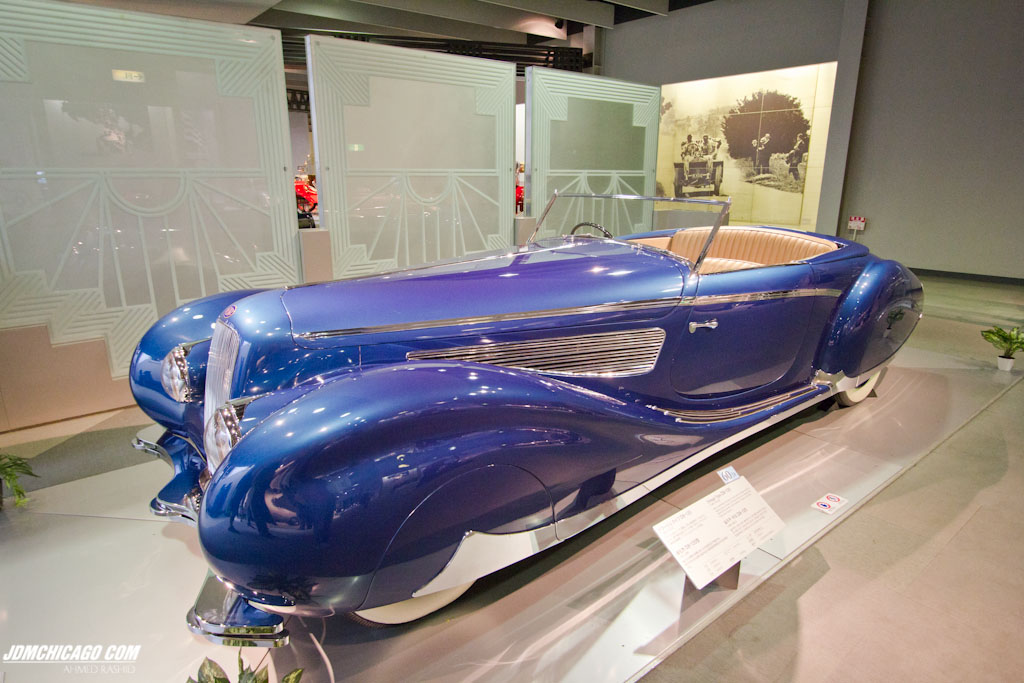 Now we are back downstairs in the main museum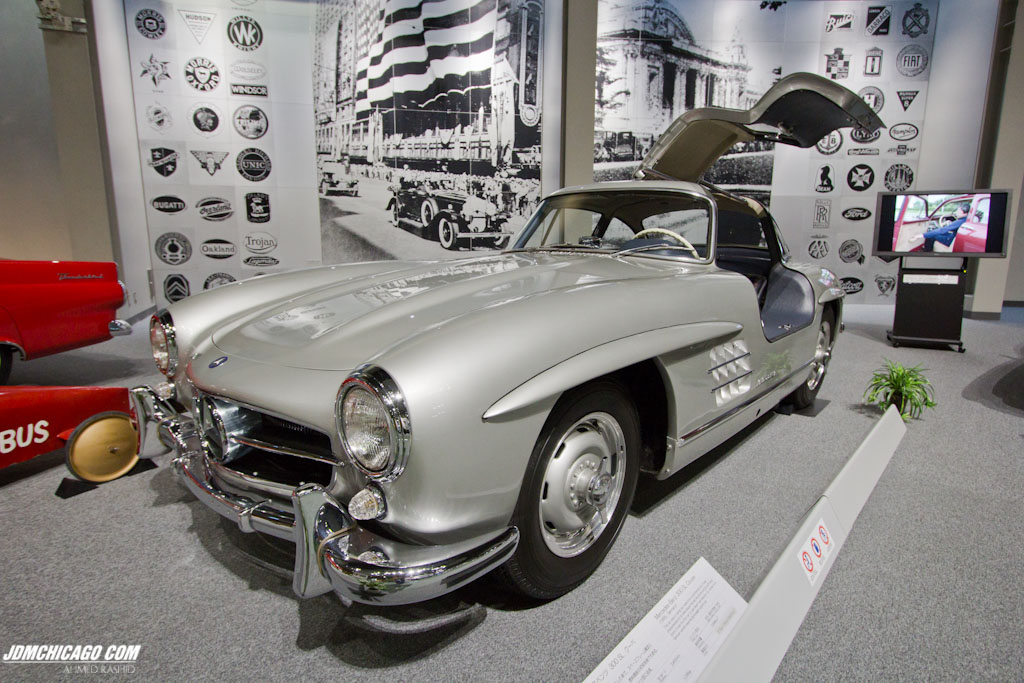 Iconic Mercedes Benz 300SL Gullwing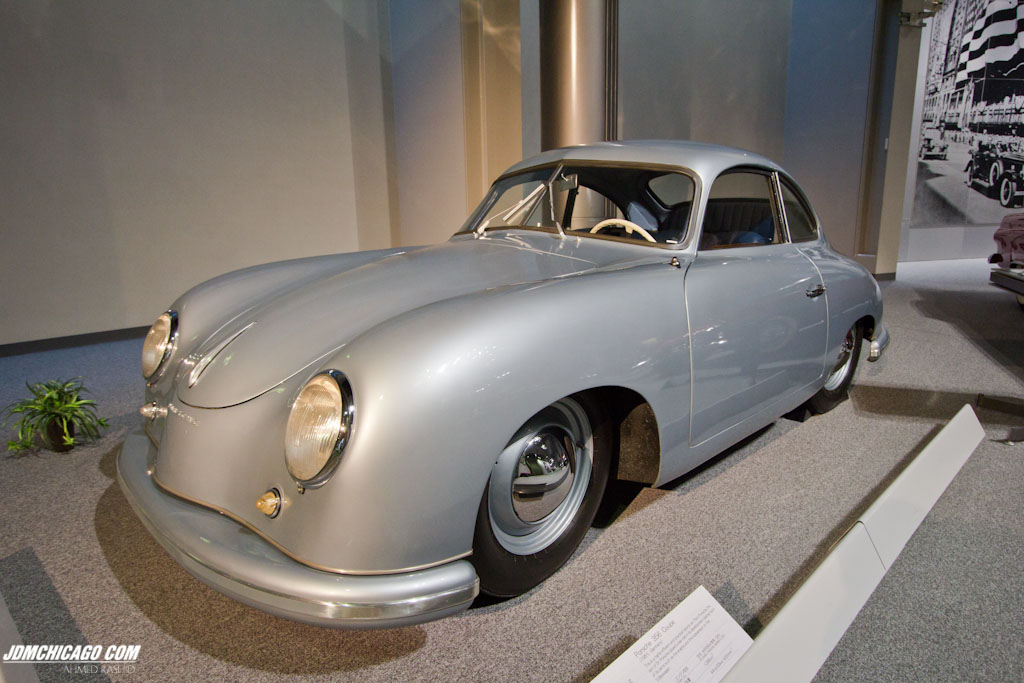 Porsche 356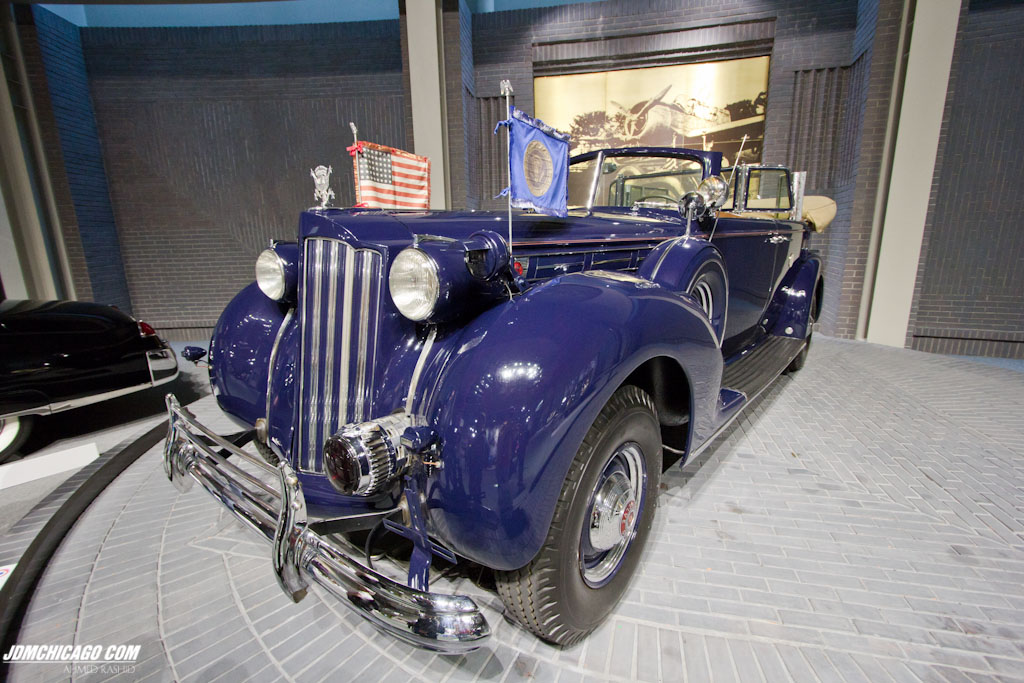 President Franklin D. Roosevelt's Presidential Packard Limo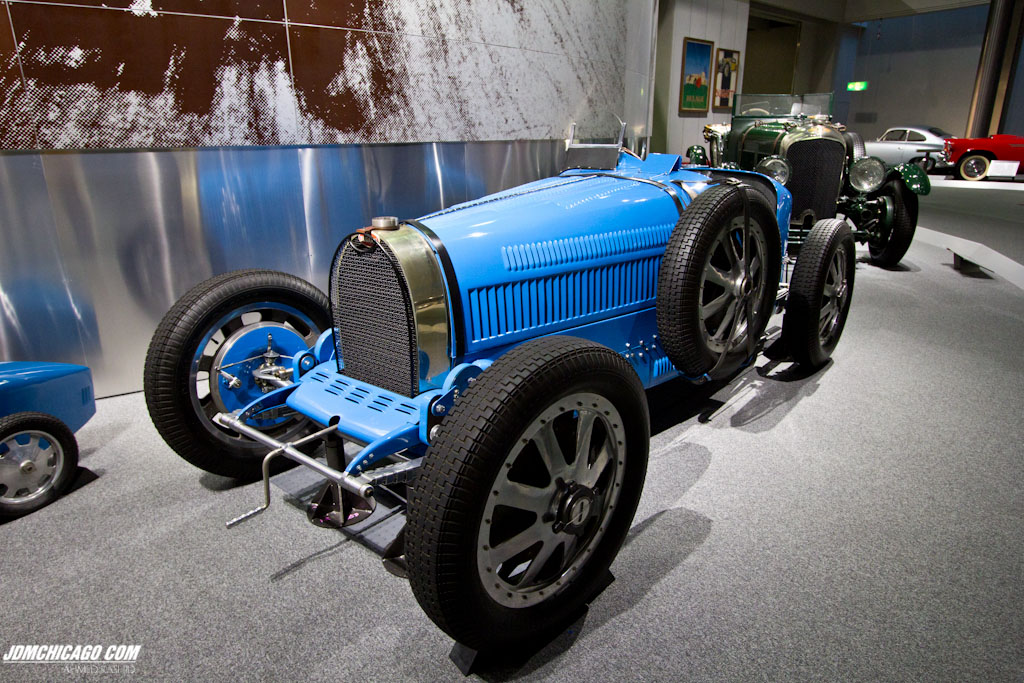 1926 Bugatti Type 35B which was the most successful racing model. Only 45 were made.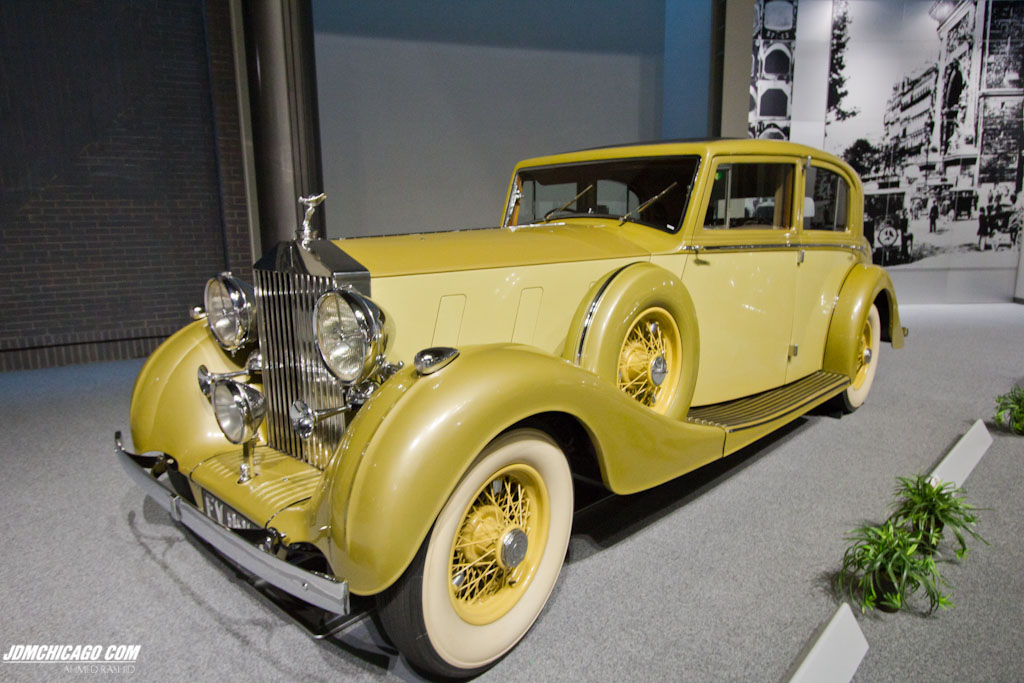 Rolls Royce Phantom II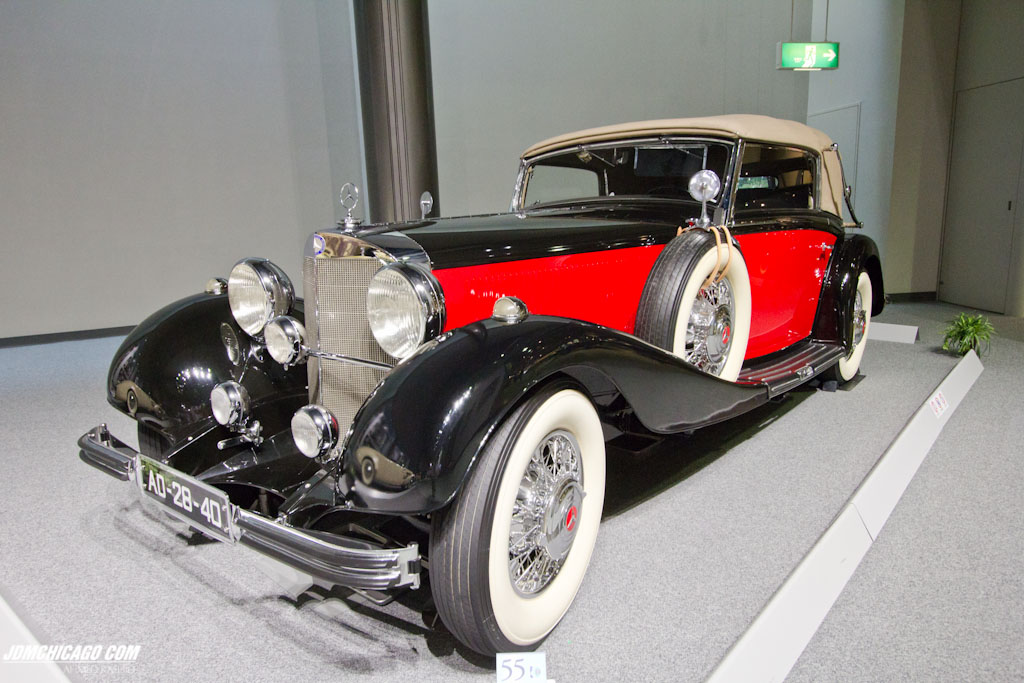 1935 Mercedes Benz 500K – one of these recently sold at auction for $4 million
1930 Alfa Romeo 6C 1750 Gran Sport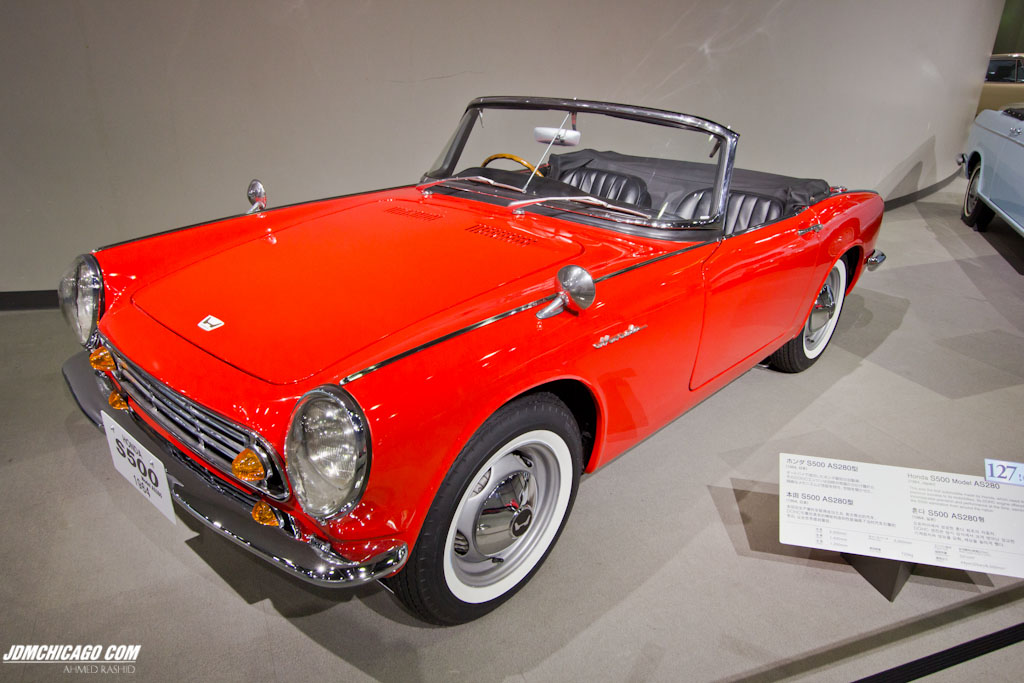 The Honda S500. Who would have known such a sexy looking car was Honda's first production car?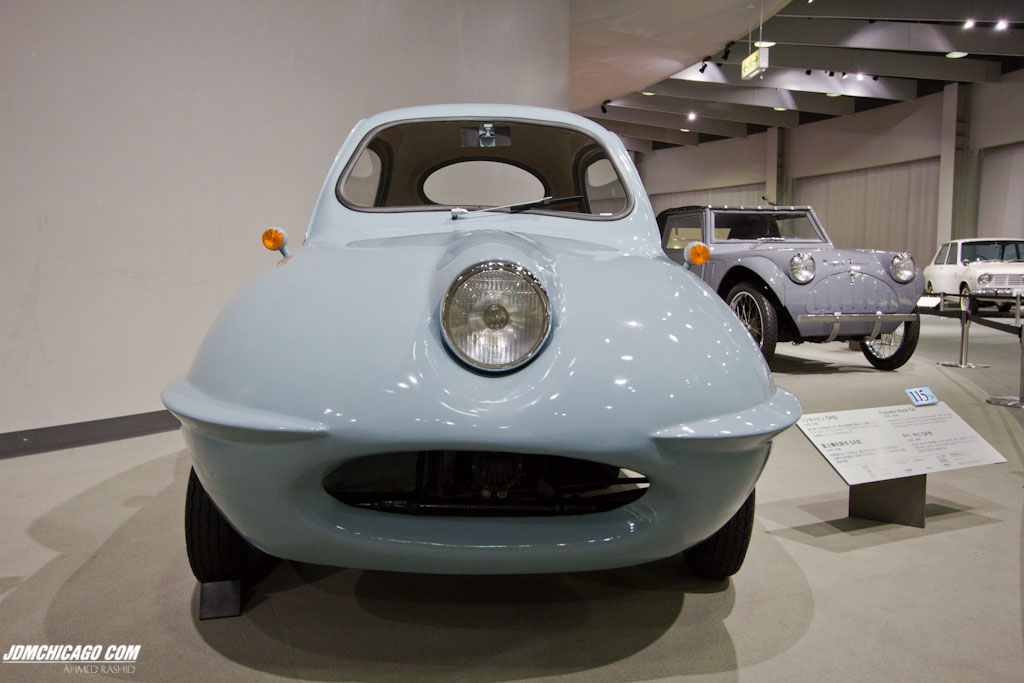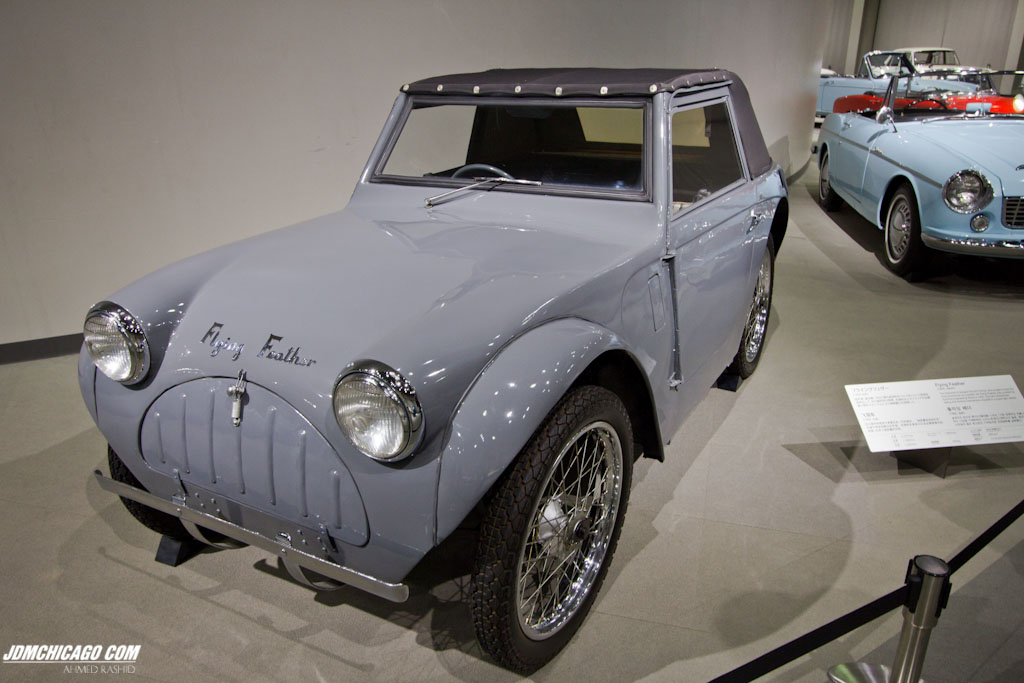 The Flying Feather
Here is me standing outside the exit on our way out. We all picked up some magazines and collectibles from the gift shop. We got back on the Shinkansen and had to switch several times to get back to Tokyo a few hours later. I was really exhausted, but grabbed my camera equipment and headed to Shinjuku to shoot pictures.
First, I headed to Yodobashi Camera – this is a 6 story store where you can buy ANYTHING for your SLR.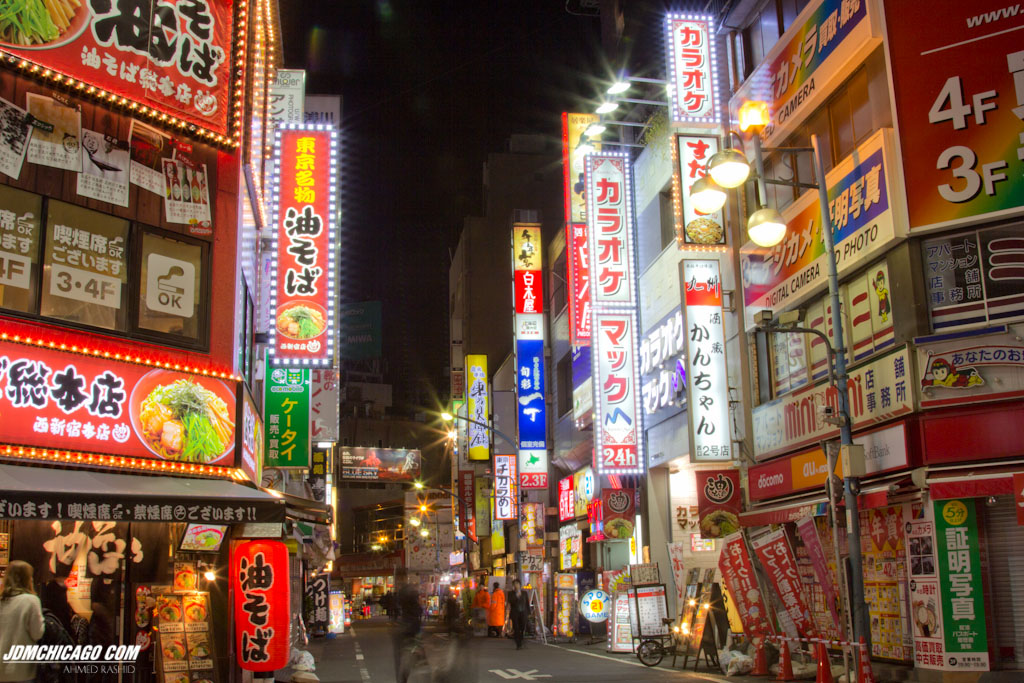 Here are some pictures from the streets in Shinjuku.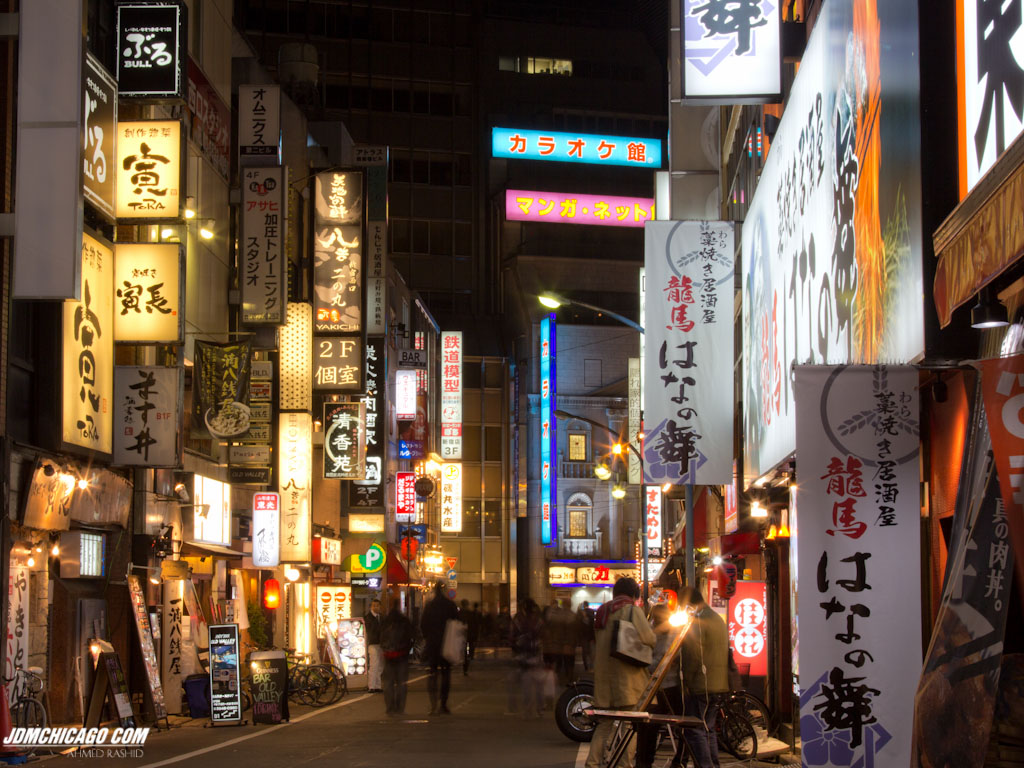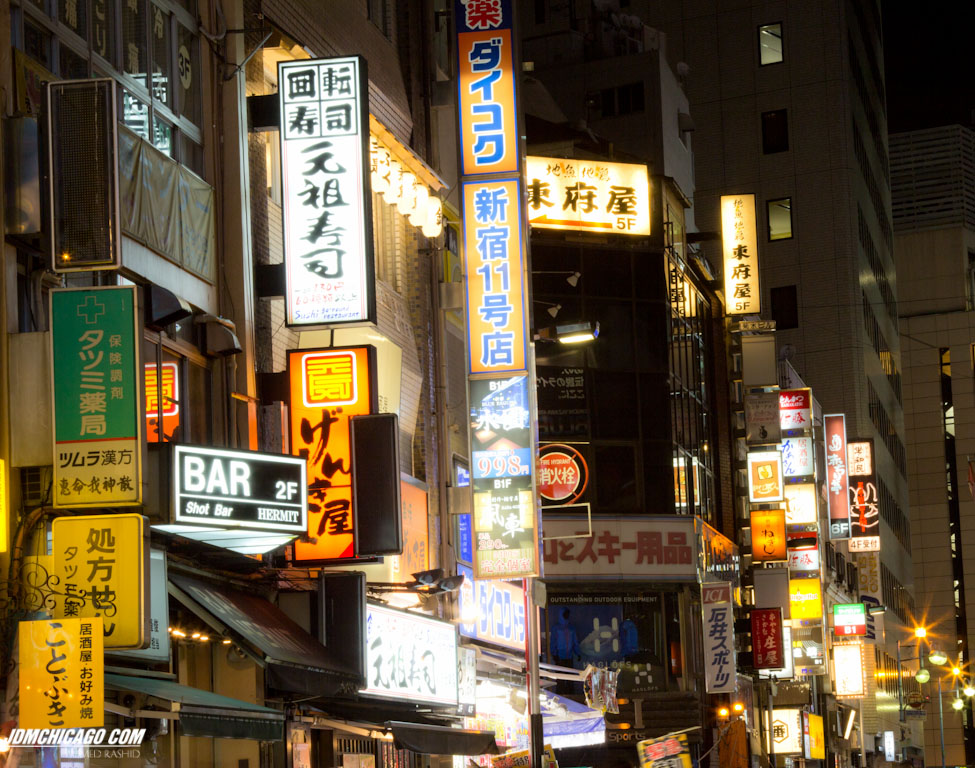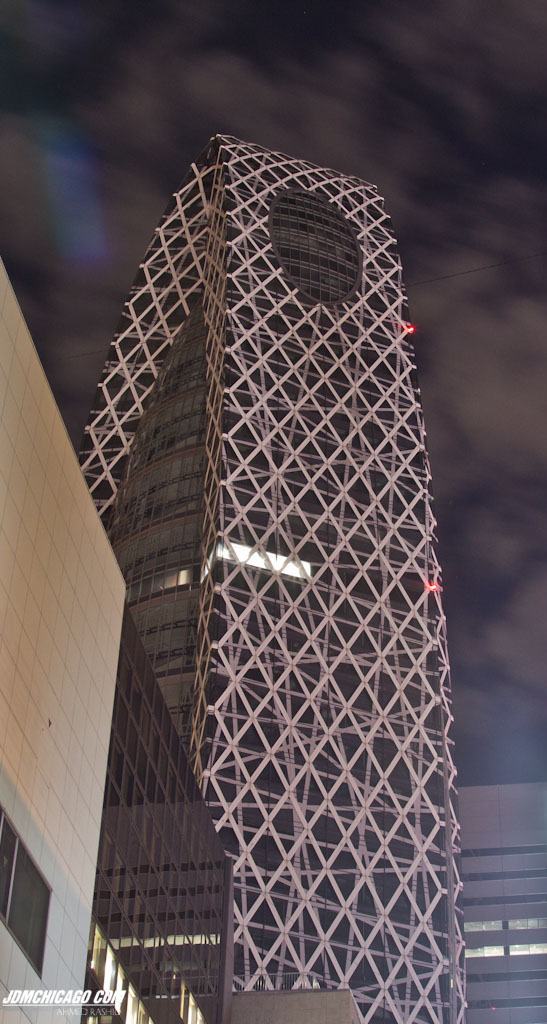 This is the Cocoon Tower – very interesting building and architecture, very cool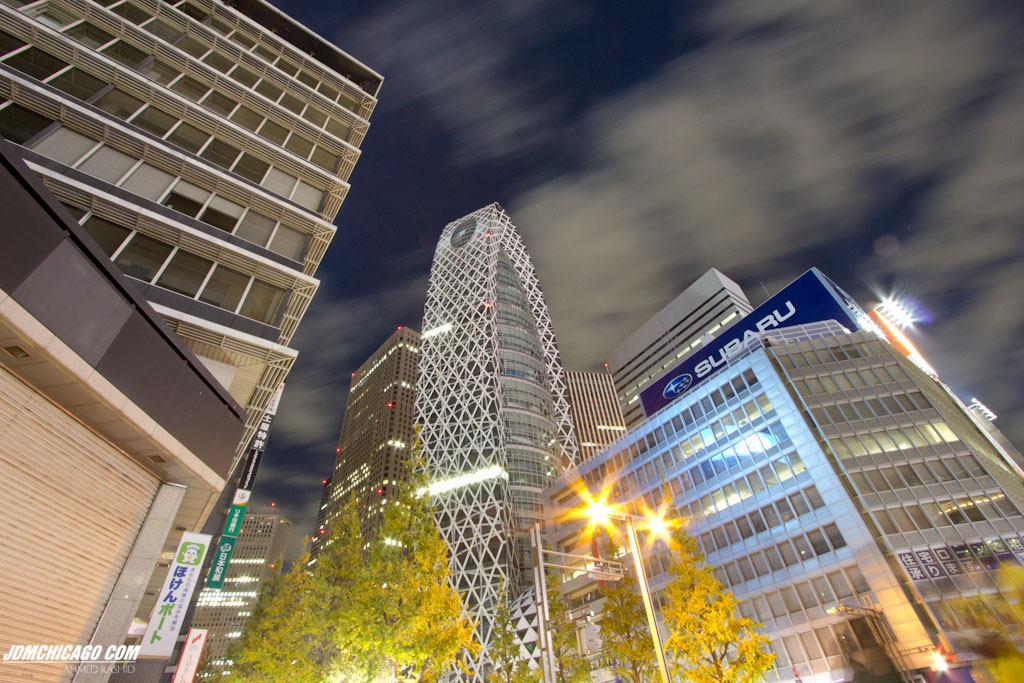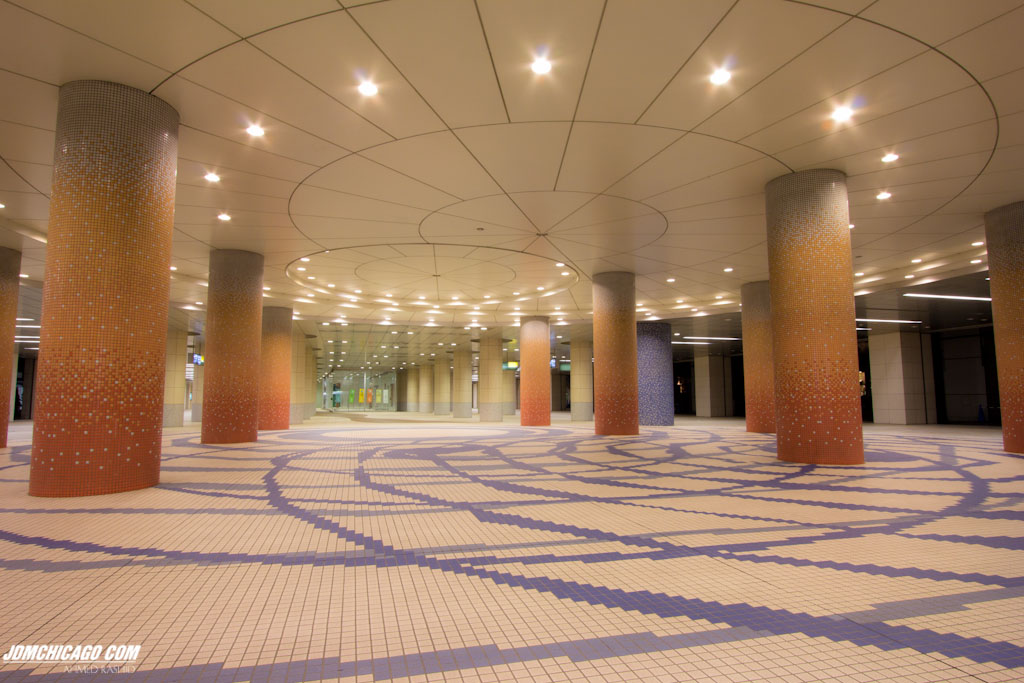 The subways stop running at midnight so I grabbed the last one back to our hotel after a few hours. Here is a deserted subway station late at night.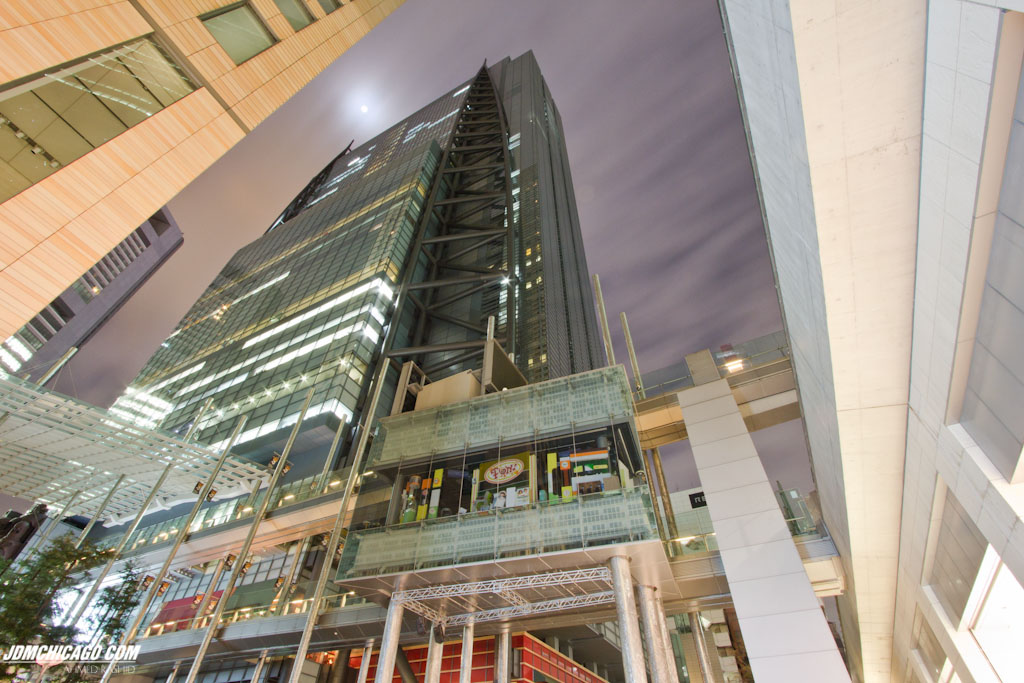 This is the building next to the hotel. I really like the lines and angles in this shot.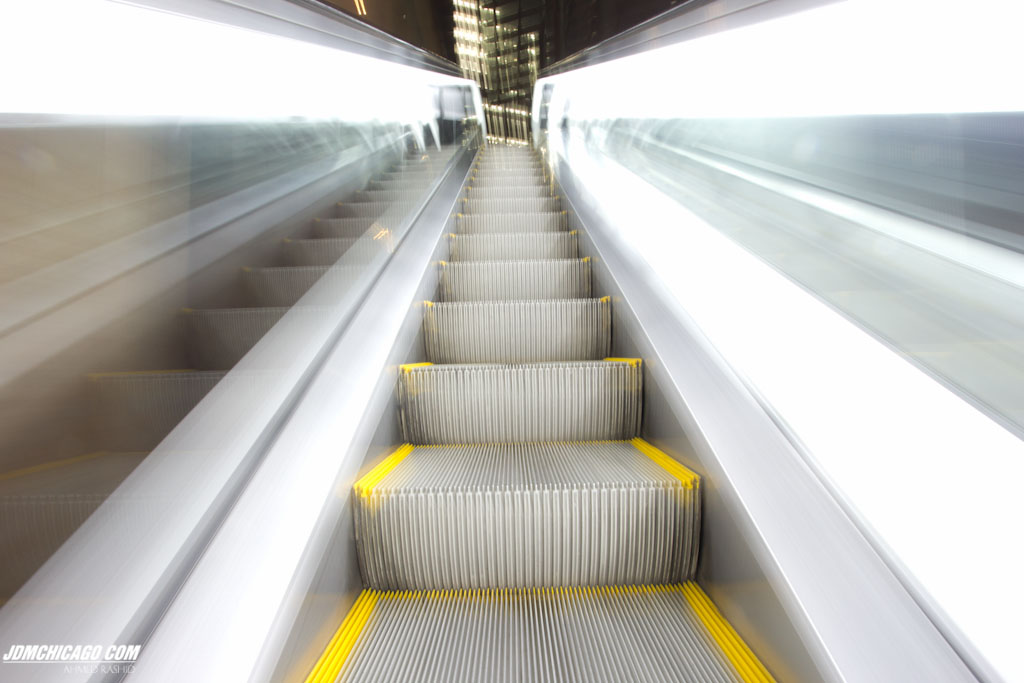 I setup my tripod on this escalator just outside our hotel to take a shot as it moved up. I tapped the tripod and it started to fall with my camera when I caught it in the middle of an exposure.  I was lucky to catch my camera, and was rewarded with this cool shot. Feeling lucky, I called it a night at that point. Day 5 had come to an end. But the next day would be our visit to the Datsun Nissan Automuseum (DNA Garage) and I could barely contain the excitement. Check back for Part 4 on my visit to the DNA Garage.
Comments
comments