SEMA is a wrap and I'm exhausted! I tried to get to the show early every morning to avoid the major crowds.  That's the main reason why my shots don't have too many people in the background of the photos. I want to thank my friend Ilia from IND for getting me in touch with Eneos. It was a tremendous honor and privilege to have my Hakosuka in their booth.  Having the opportunity to meet and talk to other enthusiasts across the country was also one of the highlights of this trip. My general thoughts of the show? Overall, it was a good event but it didn't seem there were too many major import builds that caught my eye.  Secondly, the wide body trend is alive and well. I remember when seeing a Liberty Walk car was rare. That is NOT the case anymore….     Anyways, below are my last batch of pics.
CLICK on the photo for the high res version.
My Hakosuka at the Eneos booth. After SEMA, it's heading over to JDM Legends for some changes…. stay tuned.
2JZGTE swapped 260z Gnose built by Dominic Le. This was definitely one of my highlights from the show.
Their were a significant amount of GTR's at SEMA, but this one was the best in my opinion.  Well executed GTR by Fury Automotive/Bulletproof. This is running the Varis Kamikaze-R Super Sonic Kit. 
The OS Giken booth was ironically right next to the Eneos booth. It was cool to see my street hako next to this fully built race car by Z Car Garage.  The L28 with OS Giken TC24 head isn't something you see everyday.
Another shot of my Hako in the Eneos booth.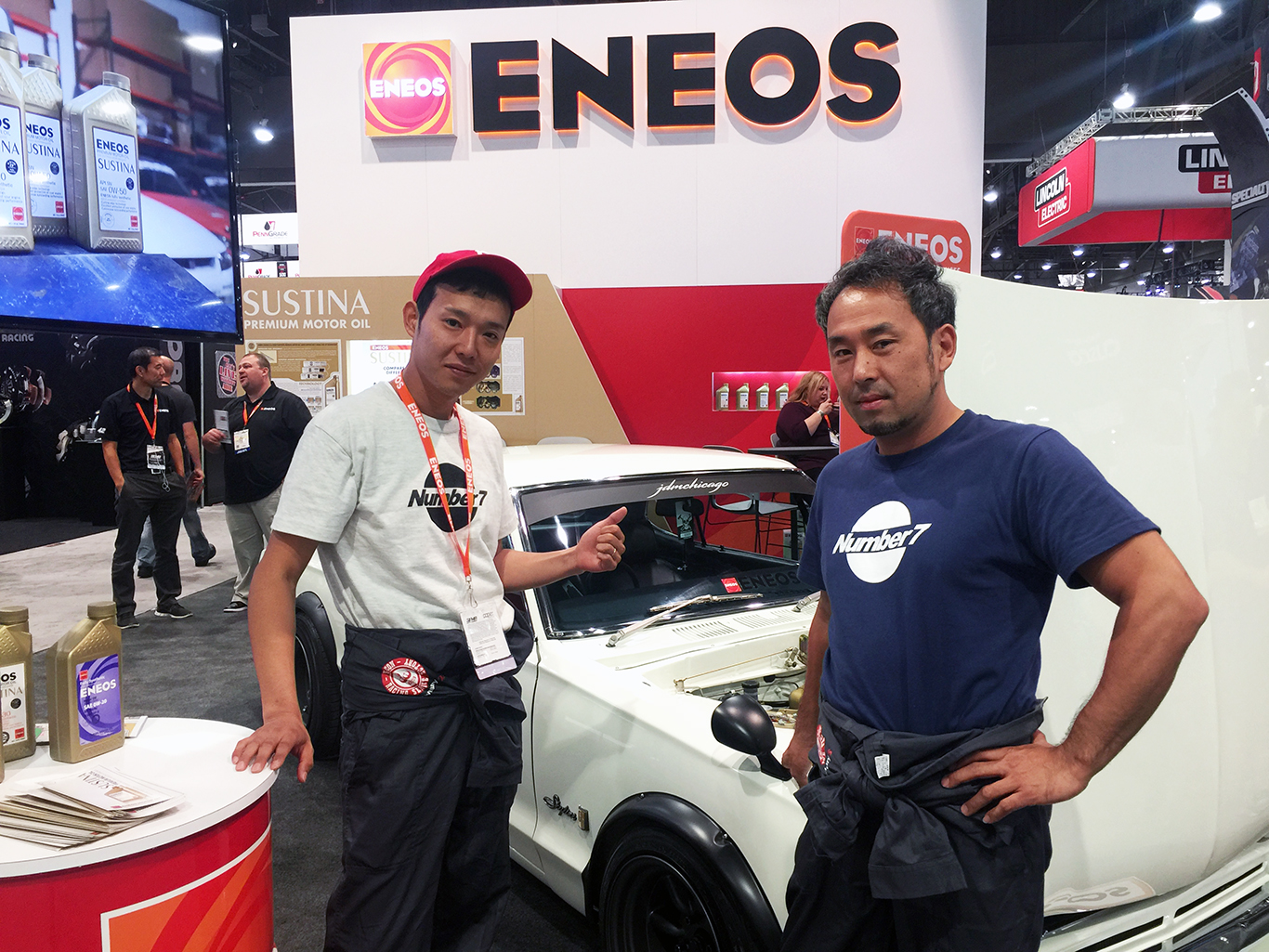 It was an honor to have Masahiro Sudo and Shunsuke Matsutani from Number 7 GTR Race Team (Japan) to visit the Eneos Booth. Their GTR's are two of the best I've ever seen- style/performance go hand in hand with them.
Very cool twin turbo 1966 Chevrolet C10 by Classic Car Studio from St. Louis.
This  1972 Datsun 510 not only caught my eye, but had an interesting motor swap- Mazda 13B Rotary with Weber 48mm carbs.  The copper plated 15″ BBS RS' was also a nice touch.
This was one of the most interesting Porsche builds at SEMA.  If you're a fan of the air-cooled slant nose look, this car is for you. The 997 features the "old and new" kit. 
Kuhl Racing brought their infamous engraved GTR with an STi friend. 
Blood Type Racing from Chicago brought this EVO to support the Enkei booth.
Last but not least, Liberty Walk shipped their Gnose s30 to SEMA. Very cool to finally see this in person. 
Comments
comments