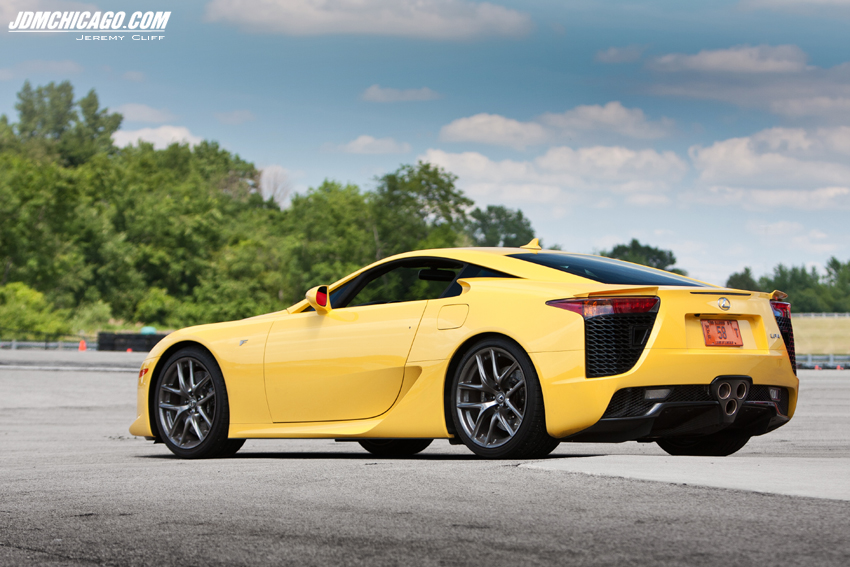 In theory,  the Lexus LFA was one of the most exciting vehicles released by Toyota since the MKIV Supra.  After several concept models were leaked,  the final production model was displayed at the Tokyo Auto Show in 2009.  What was shocking to many was the hefty price tag of $375k and the limited production of 500 units for the first year.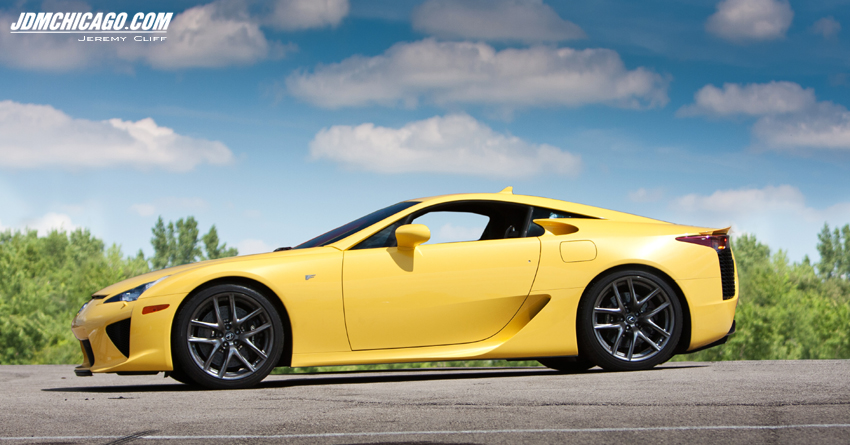 Nonetheless,  the car became an instant hit and pre-sold to ballers across the world.  Of course the regular consumer criticized the excessive cost.  I mean @ 375k,  we're talking about placing it in the same price point as other well established exotic/luxury/supercar brands.   However,  Toyota spared no costs.  Regardless of the name,  the build and materials are superb.  Overall,  65% of the vehicle's total body mass is carbon fiber-reinforced polymer (CFRP) material while the remaining 35% is aluminum.  I always looked at the LFA as a car that someone would purchase who already had everything.  It would be hard to imagine that this car would be someone's first exotic or dream car.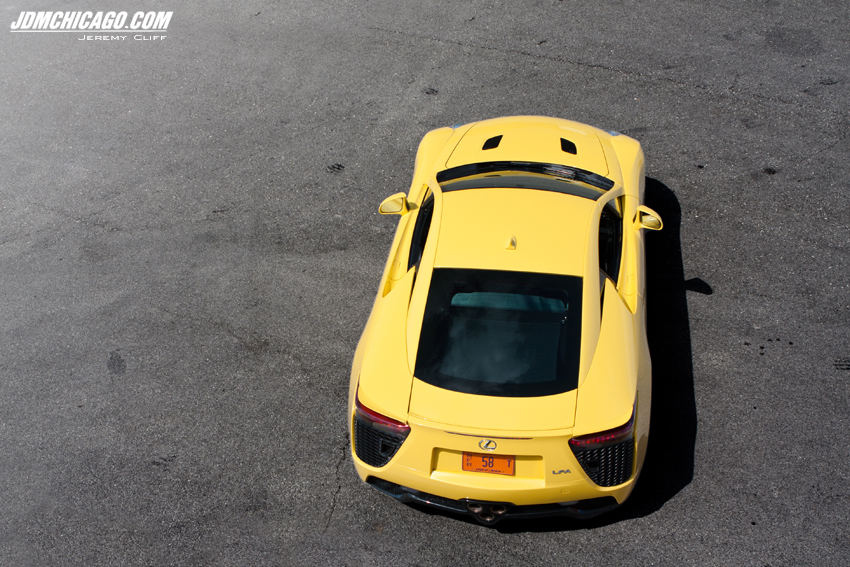 You can't really tell from this shot,  but what is covered up is a ridiculously capable 4.8-liter V10 engine equipped with dual VVT-i carrying the 1LR-GUE designation with a maximum output of 412 kW (560 PS) delivered at 8,700 rpm. Its maximum torque output of 480 N·m (354 lb·ft) arrives at 6,800 rpm.  The gearbox itself is a six-speed Automated Sequential Gearbox,  much to the chagrin of the traditionalists.
Thanks to JDMC contributor Jeremy Cliff for stumbling upon this LFA in the wild.  These pics were taken at the Autobarn Country Club,  Joliet IL.
Comments
comments