Click here to discuss this feature on the forums!
The NSX community is a small and close-knit group.  I've known Rick for several years as we have shared multiple PM's and what not over at nsxprime.com.  His NSX is not only one of the most desired color combo's,  but it's one of only a handful made in 2004 (the last year of the NSX was in 2005).  Long before Rick purchased his NSX,  he's been a legit Honda head, owning multiple S2000's.  Similar to his NSX;  Rick's S2k has that "money" color combo.  It's safe to say that both cars have been personalized,  but Rick has decided to keep the NSX fairly stock due to the rarity of the car.
When I arrived in San Jose to shoot both cars, I had to deal with every photographers nightmare- very harsh sun and no way to control it.  I'm not too thrilled with the results of the pics,  but here are some shots I salvaged from the shoot.
Please click on the photos for a higher res version.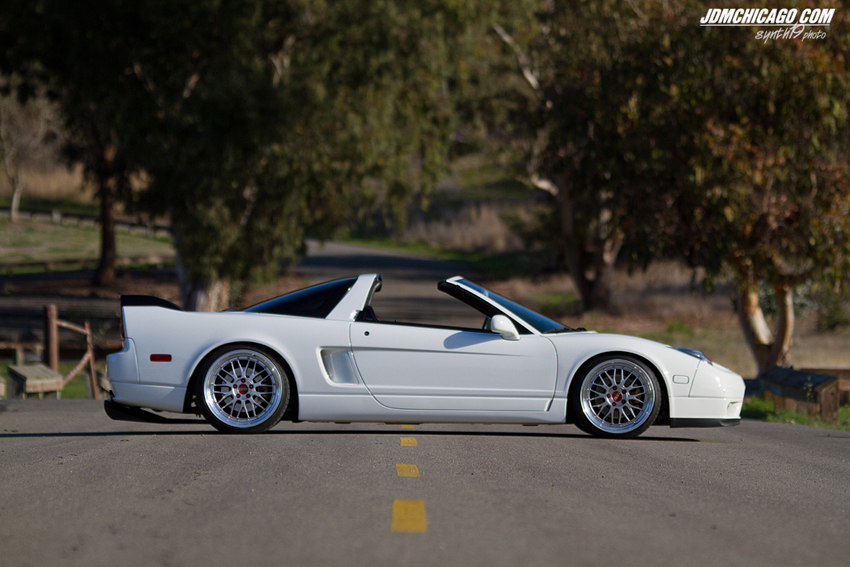 Let's start out with a pic of Rick's 2004 Grand Prix White NSX.  The first thing you notice is the BBS LM wheels.  Although this is a fairly popular wheel,  Rick had to search far and wide to get the perfect double stagger 18/19 setup you see here.  Also pictured is the NSX-R Spoiler,  GT 5.1 Exhaust (perhaps the best sounding exhaust for the NSX), and the newly released Difflow Rear Diffuser.  It's safe to say the clean and simple look is a clean winner here.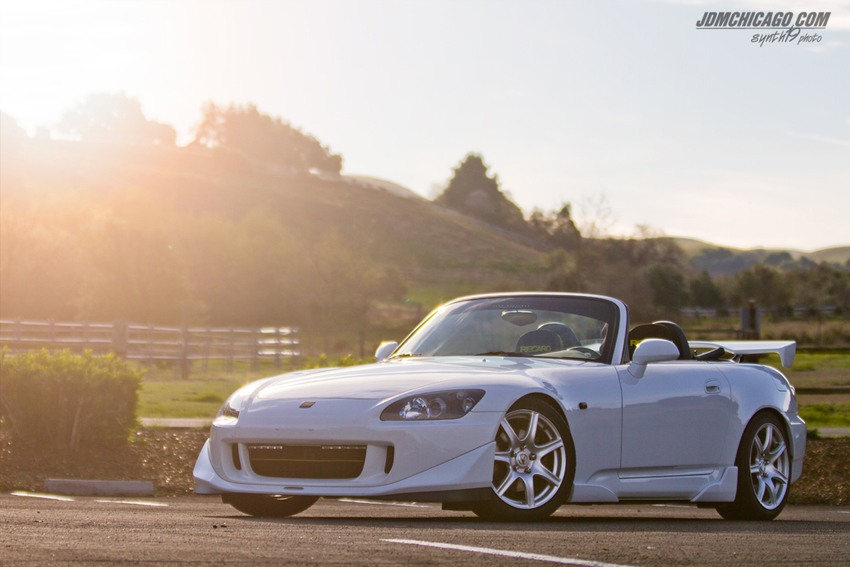 Now at first,  the s2k looks fairly stock.   However, it's been extensively modded compared to the NSX.  The car has a CR retro-fit which Rick decided to do because he wanted to retain the soft top of the S2000,  but go with that CR "look."  The wheels are actually from an NSX which seem to fit amazing well her with some TEIN Flex coliovers.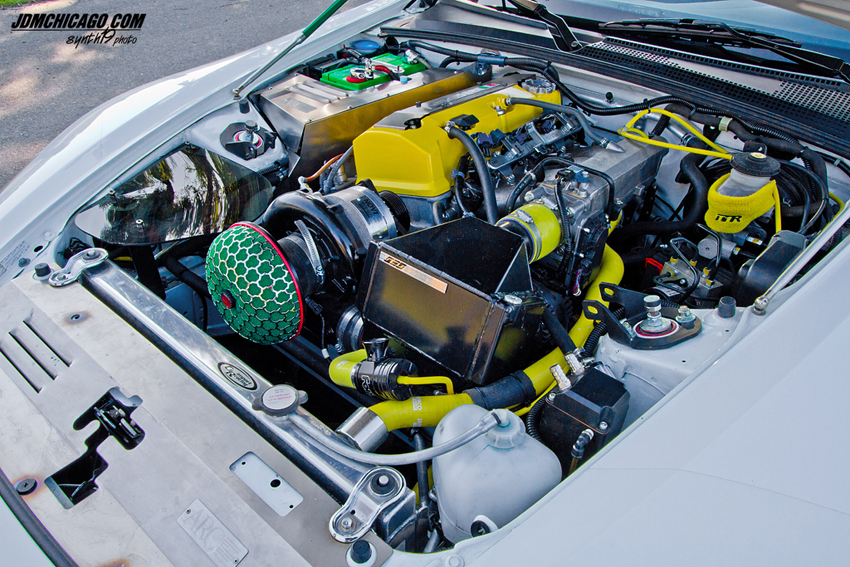 You probably didn't see this coming. Complete Science of Speed Supercharger system with high boost pulleys and Hondata Flashpro (410 rwhp).   Not bad, not bad at all.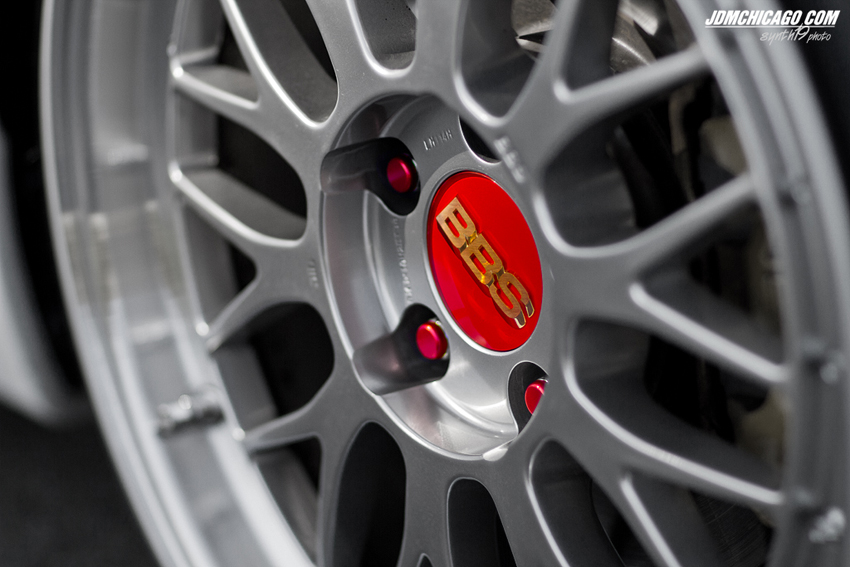 BBS LM's,  a classic and probably in my top 5 best looking wheels for the NSX.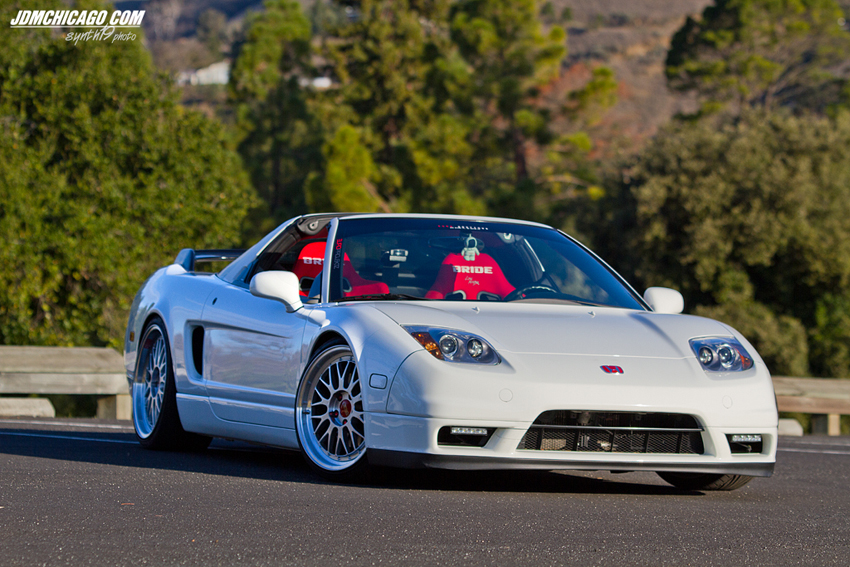 Another shot of the NSX.  Sorry for the bad shadows,  this is one of the main reasons I wasn't too happy with this shoot.  Notice the red Bride Seats.  You'll notice the driver side is fitted with Bride Low Max Kevar seats. The passenger side's seat is actually different. Rick decided to go with a more comfortable Bride EURO II.  Now that's what I call thoughtful. I'm sure his wife sure appreciates this!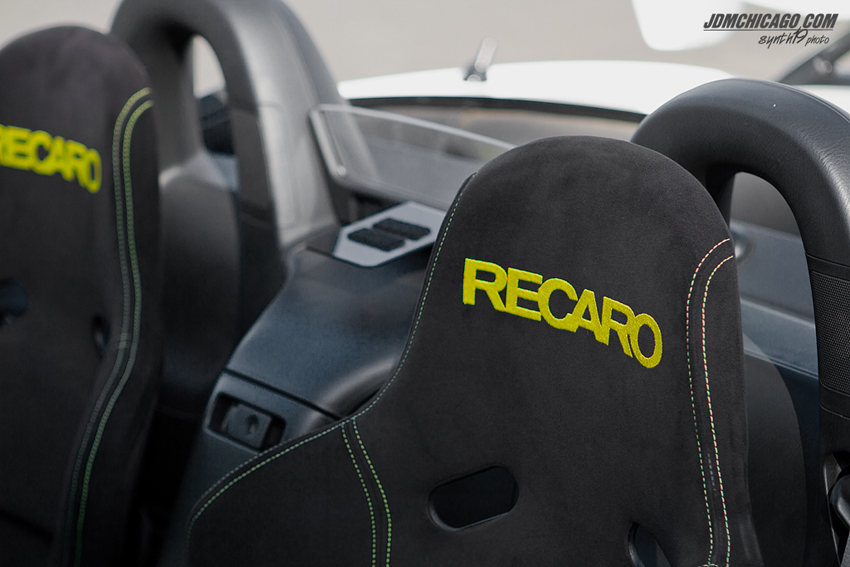 Speaking of seats,  I really like the yellow stitching and reupholster Rick had completed to his Recaro Pole Positions. Just when you thought the seats couldn't get any better,  they have also been outfitted  with BMW 7-series seat heaters.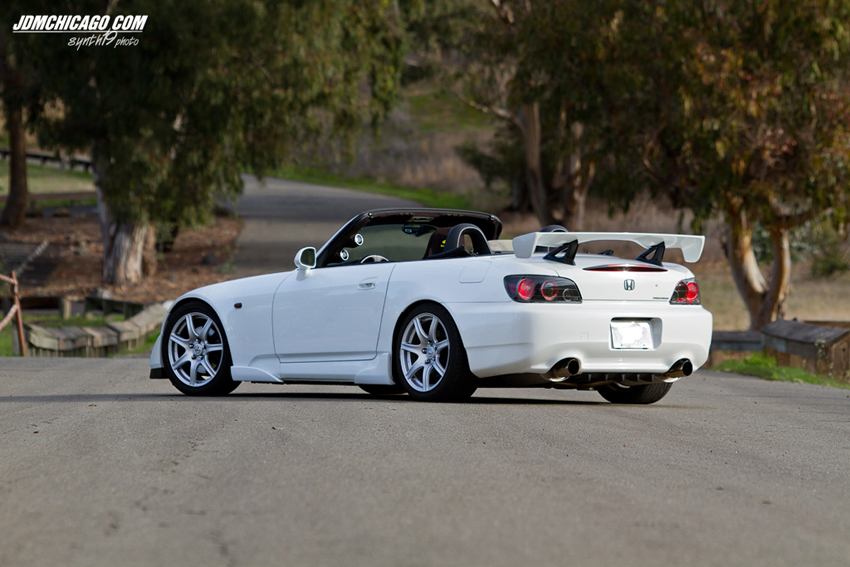 One last shot of the rear.  Thanks for checking out this feature. See below for more pics:
Gallery (click for high res):
Comments
comments