Discuss this car on the forums by clicking here.
Click on each pic for a higher resolution image.

In the summer of 2011 Jason Kiang was living the good life.  He had a pretty rad TL on Work Meisters,  a sweet downtown apartment,  unsavory friends,  and a dog that loved him.  But then,  tragedy hit…  he decided to buy a BMW.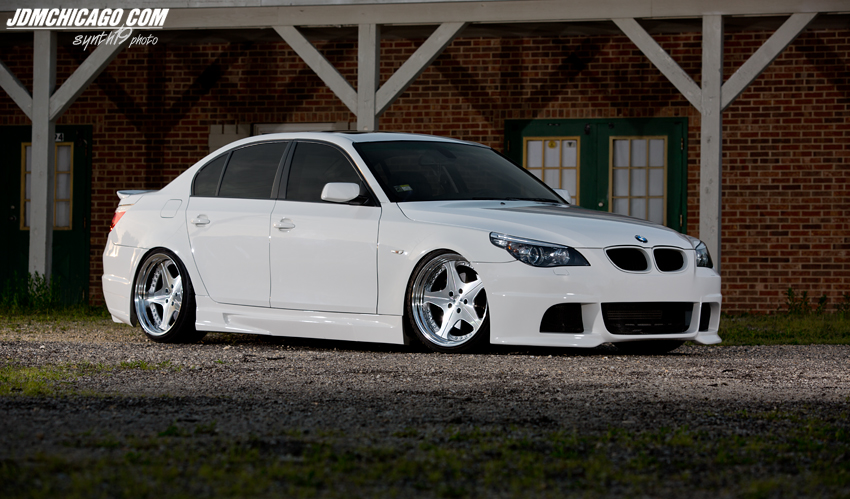 The 5 series is not exactly a car that one typically chooses to modify.  In fact,  I'm pretty sure the median age of the 5 series is probably 65.
So when Jason told me he wanted an e60,  I really wasn't sure what to think.  One year later,  I am really happy he decided on this platform.
He visioned a  J-Euro style (European car with Japanese styling cues),   and has executed it flawlessly.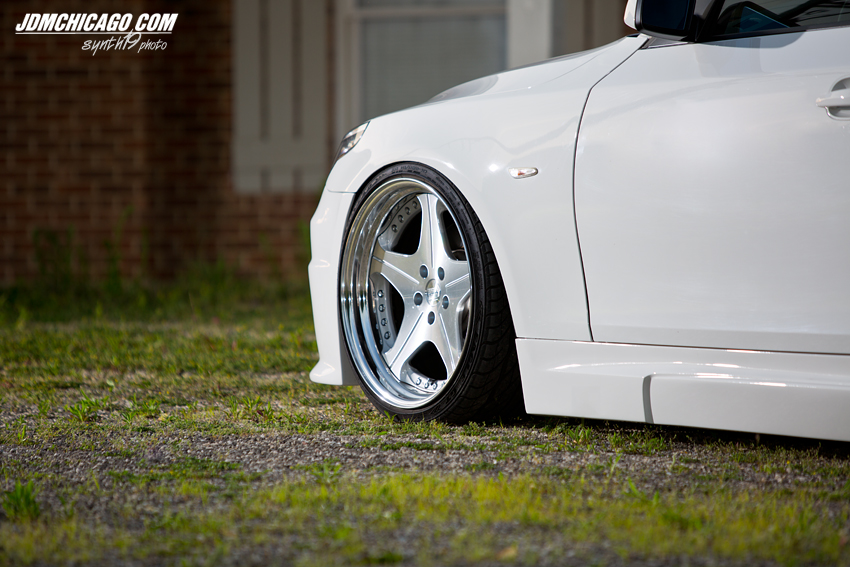 The first thing that stands out on Jason's 5 series are the Leon Hardiritt Ordens.  Maybe not the typical BMW style wheel,  but the aggressive
offsets suite this car well.  The fronts are sized 20×9 with -5 offsets.  Ride height was adjusted using KW Variant 2 coilovers.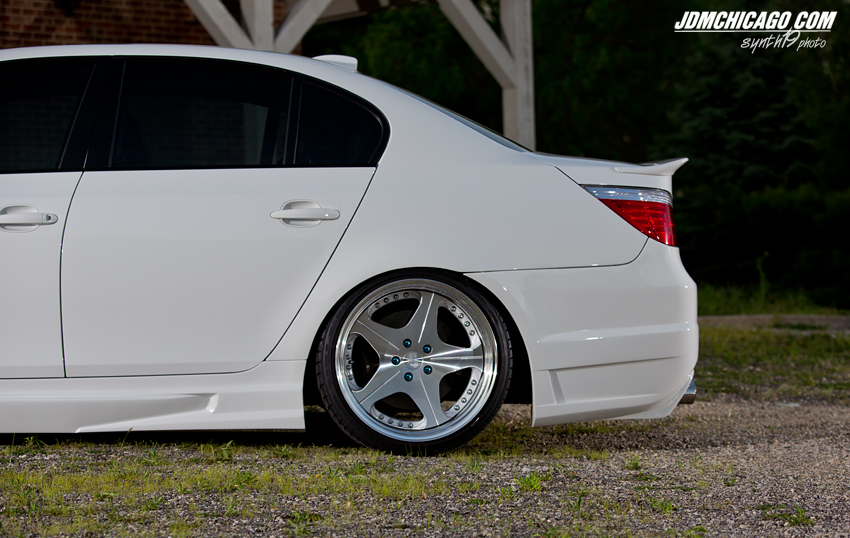 Rears are 20×10.5 +0.  Fender liners? Good luck finding them.  Capping off the rear is an extremely aerodynamic 3D Design trunk spoiler.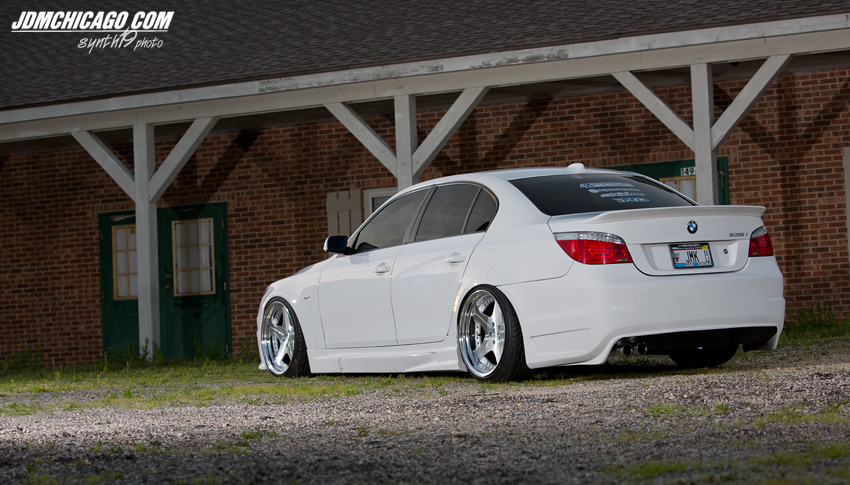 Jason chose aero from Prior Design.  Pictured here are their e60 side skirts and rear kit.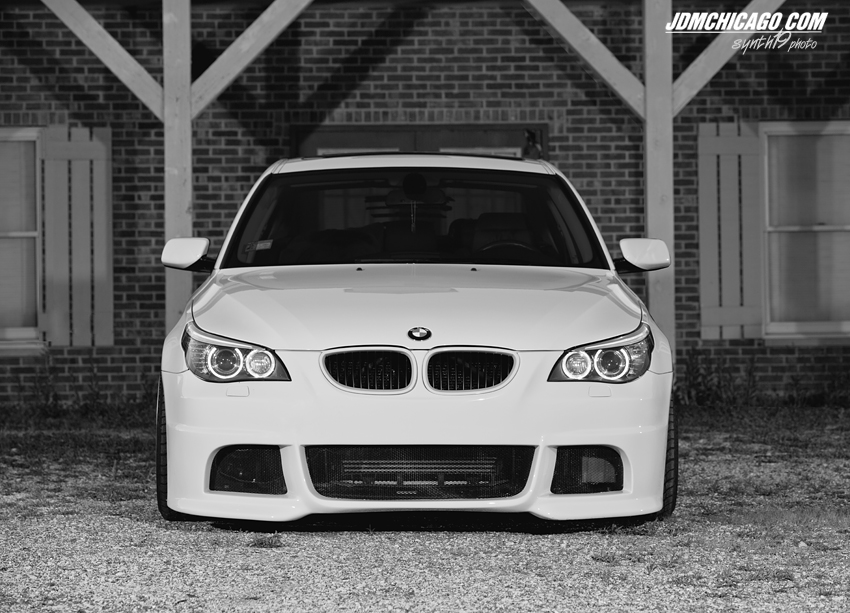 The front however was fitted with Prior Design's E61 Freestyle kit.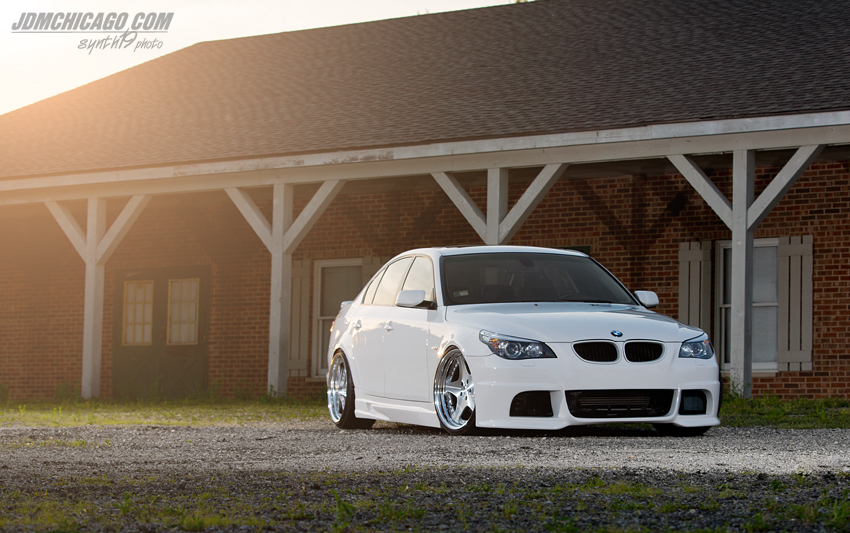 The car is pretty much scraping everything at this point.  Jason may add a front skid plate/diffuser to give some protection to the bumper.
Wheel finish is silver/polish with the "shining bright" lip option.  Mevius neon blue wheel bolts tie in with the subtle BMW blue.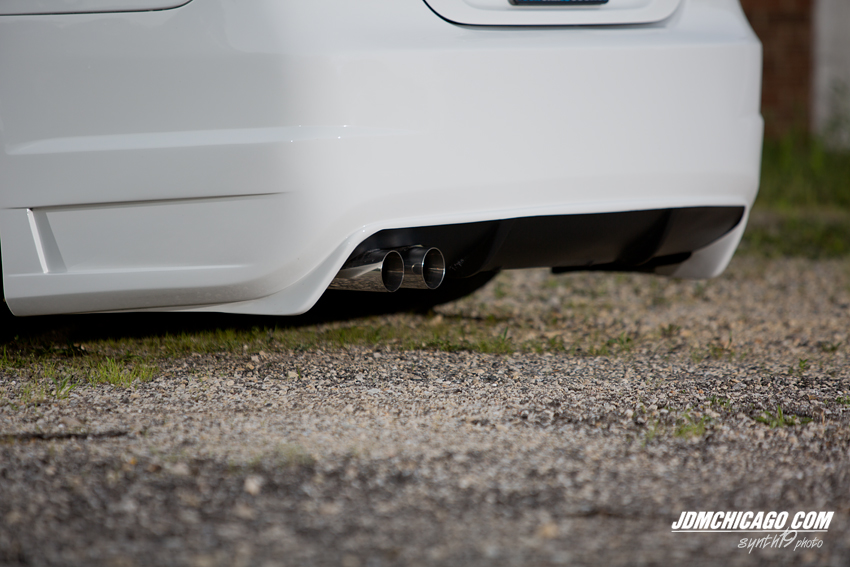 Custom Magnaflow tips,  staggered.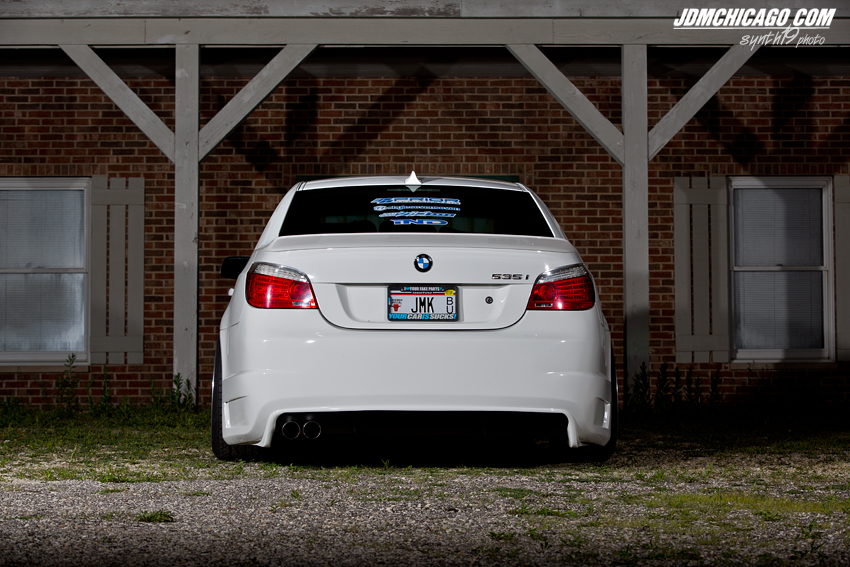 The rear valance looks painted black,  but it's a temporary vinyl application.  Jason liked the look so decided to keep it on.  He'll paint this section
eventually as we know he's going to bring the car back to the bodyshop for inevitable repairs.
-Ginash George (synth19 photo)
Gallery  (click for high res images):

Comments
comments