July 1,  2012-  As fans of vintage Japanese vehicles,  we've really kept an eye on Northern California which has been hosting some really impressive vintage Japanese car meets.  This past weekend was no exception with the highly anticipated Bayline Meet at San Leandro Marina in San Francisco.  The goal of this event was to assemble as many vintage skylines as possible in one arena.  Successful by every account,  around a dozen or so skylines ended up coming out to make this event the largest assemblage of vintage Skylines in North America.  Along with over 100 other Japanese vintage cars,  Bayline gave other vintage shows a run for their money.   We've compiled  Ethan Caldwell's coverage into three parts.  With over 100 pics over the next several days to go through,  let's go ahead and get started.  Oh,  and as usual… click on each photo for a higher image!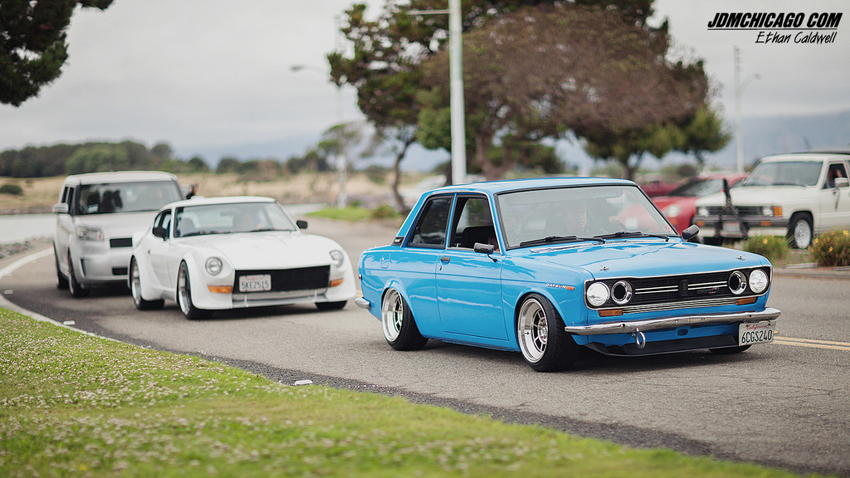 Nothing like catching a few cars during roll-in.  Nice Datsun 510 with what we hope are authentic SSR Hayashi Streets.  Of course an S30 creepin in the background.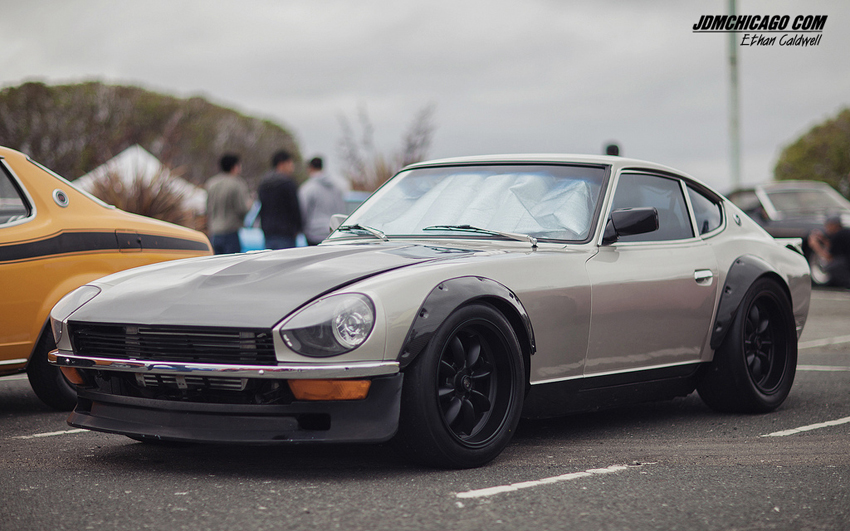 Speaking of S30's,  I'm diggin the meaty tires along with the super aggressive fender flares.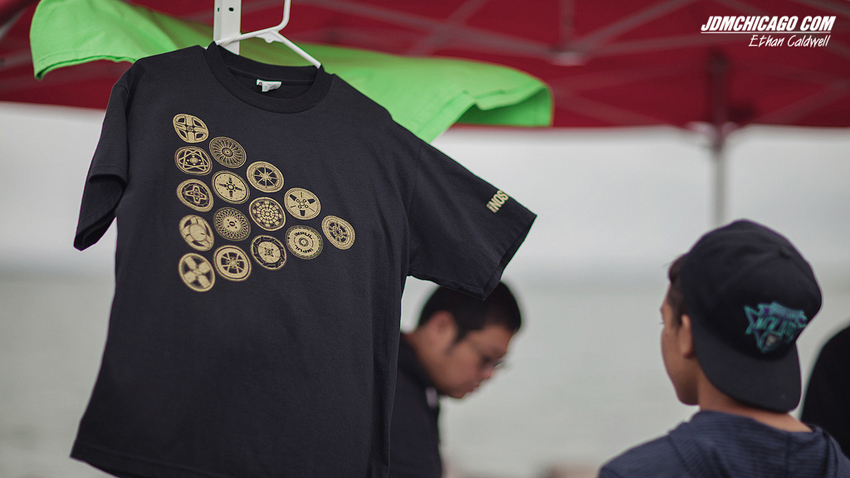 Several vendors were in attendance.   JNC had several items to choose from including the vintage barrels shirt shown above.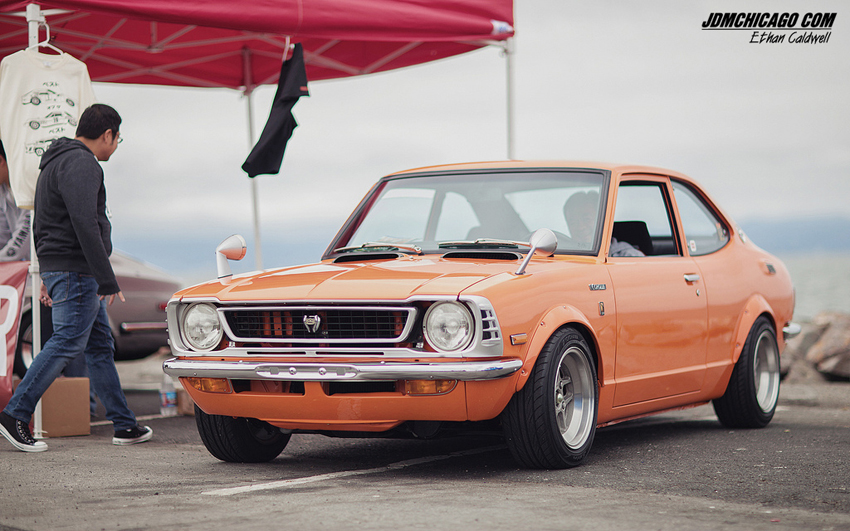 Patrick Ng's Toyota Corolla TE27's looking as clean as ever.  Don't forget to check out our feature of this car by clicking here.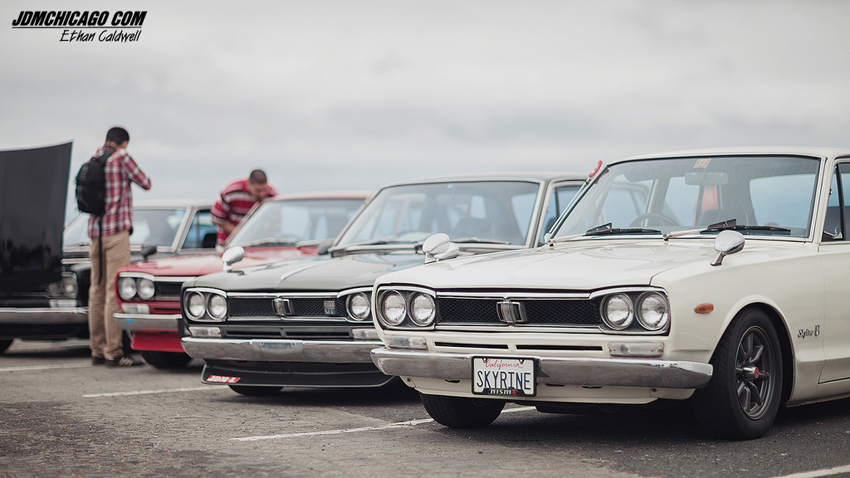 Vintage Skylines owners from Norcal,  Socal,  and Utah…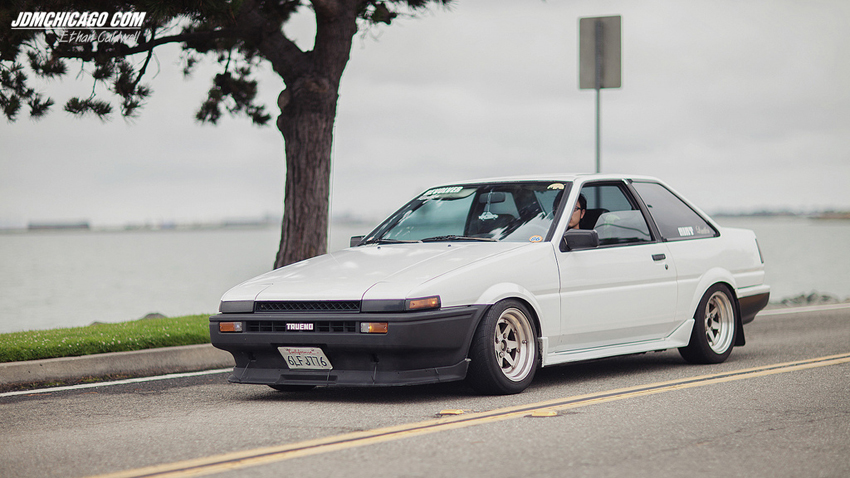 Perhaps one of the more "newer"  vintage cars,  this AE86/Trueno looked pretty fresh on SSR Longchamps.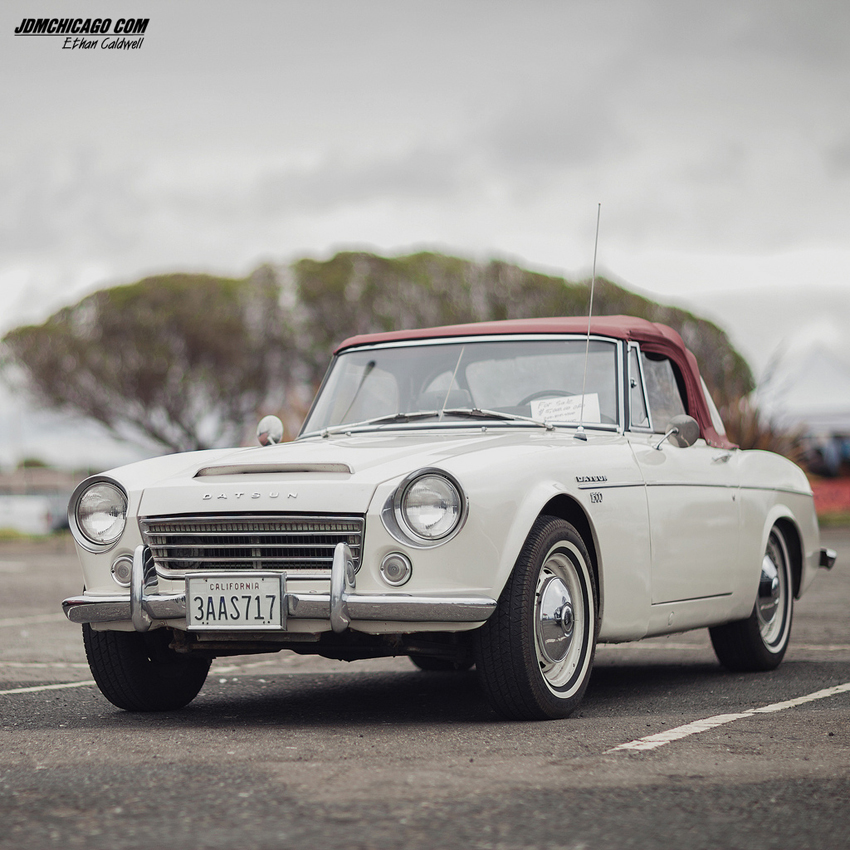 This Datsun 1600 Roadster looks almost too pristine…. and it's for sale if anyone is interested.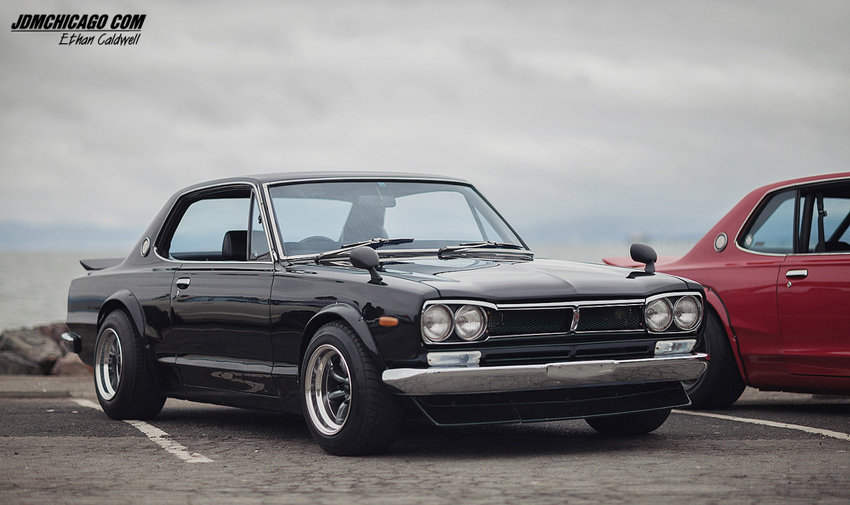 Drop dead sexy 1971 Skyline 2000GT with a GTR conversion on 14″ Watanabe's .  You really don't see too many Hakosuka's in black,  but man is this color perfect.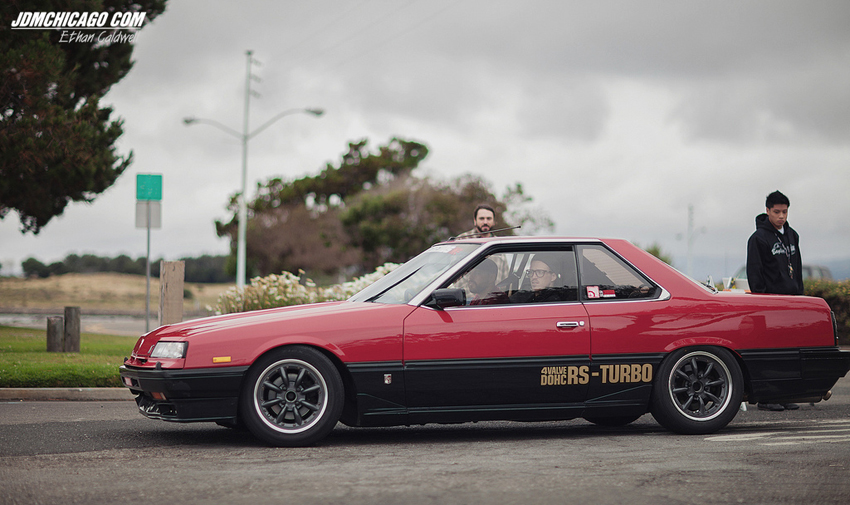 R30 RS-Turbo Skyline,   aka "Tekkamen."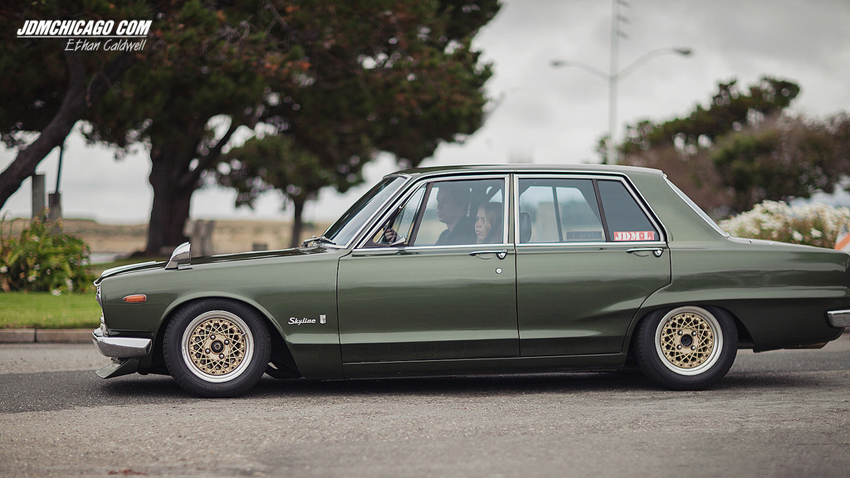 Ryan from JDM Legend's  4 door GC10 Skyline.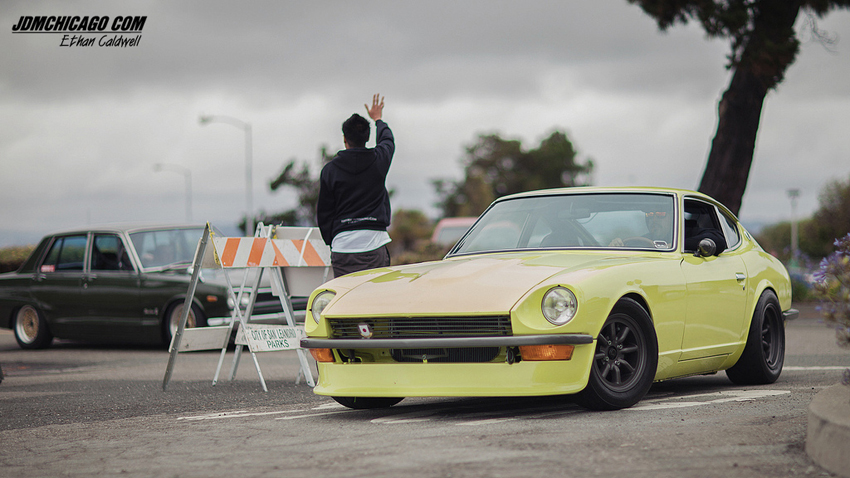 Another lovely s30 in a banana yellow finish. Watanabe wheels were obviously abundant at this meet. The classic 8-spoke designs have been in production since 1968 if you can believe it.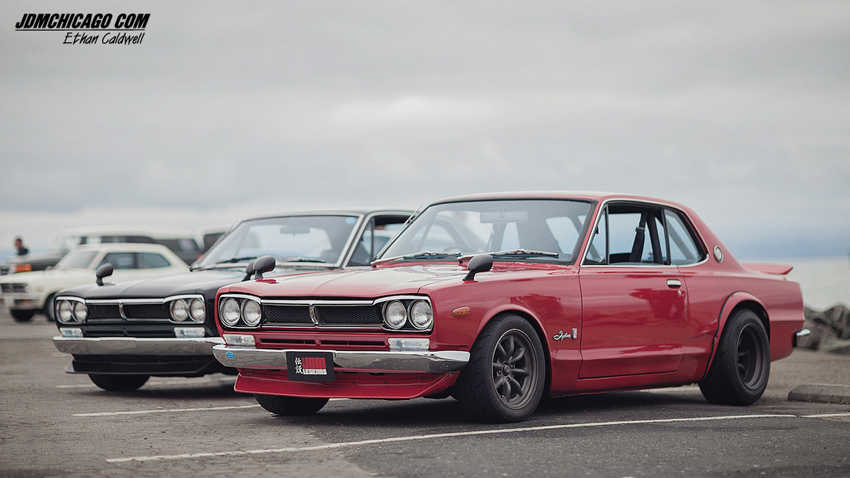 Eric's 1970 Skyline 2000GT with the typical GTR conversion.  The Hakosuka GTR's never had front flares in case you're wondering .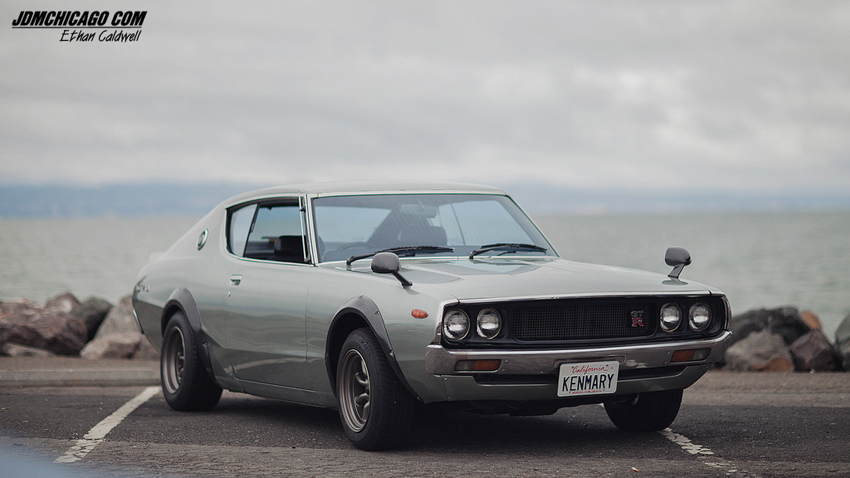 A super clean C110 skyline,  aka the "Kenmeri."  The Kenmeri or "Ken and Mary," moniker stems from a Japanese advertising campaign during this era.  Two actors,  dubbed Ken and Mary were featured in ads for this particular generation.  Interestingly enough,  the original actress who played Mary was at the event giving out autographs.  How they found her is an amazing story in itself.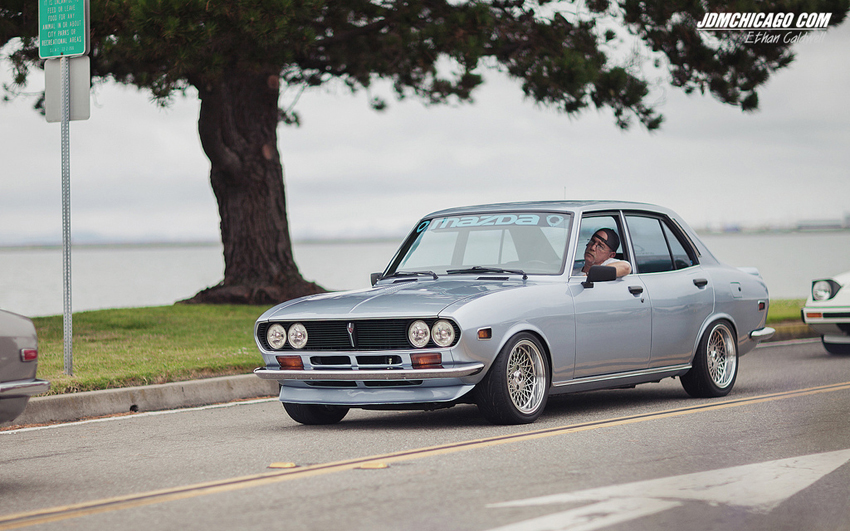 Incredible RX2 in minty fresh condition.   Be on the look out for Part II on Monday.
-jdmchicago
Comments
comments