JDMOTO aka Jon Domingo is a name that is probably familiar to anyone who's ever subscribed to an import magazine.  With photography credits such as Turbo Magazine,  Import Tuner,  Modifed,  and much more;  he's seen his share of really great magazine worthy builds.  When we heard Jon's latest project was a ruckus,  we knew it was going to be something special.  Not only did it exceed our expectations,  but the level of detail reflected his experience in the automotive industry.  As you can see below,   it's very obvious no short-cuts were taken.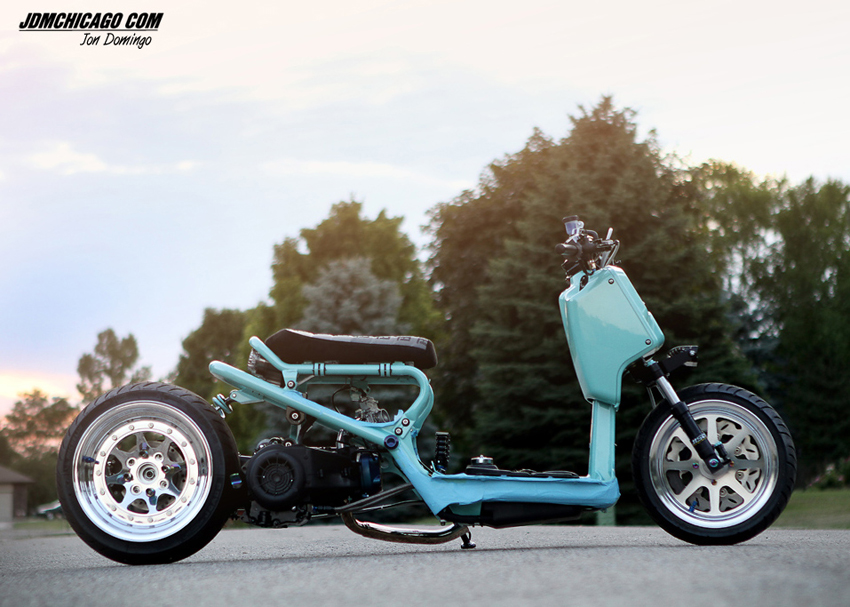 Excuse some of the painters tape,  as we mentioned the Ruckus is still a work in progress,  and should be completed and debut at the Another Level Car Show in a few weeks.  Originally a 2003 Red Ruckus,  the original paint was stripped for a Celeste Green finish.  Jon refers to this as "the guys version of Tiffany Blue."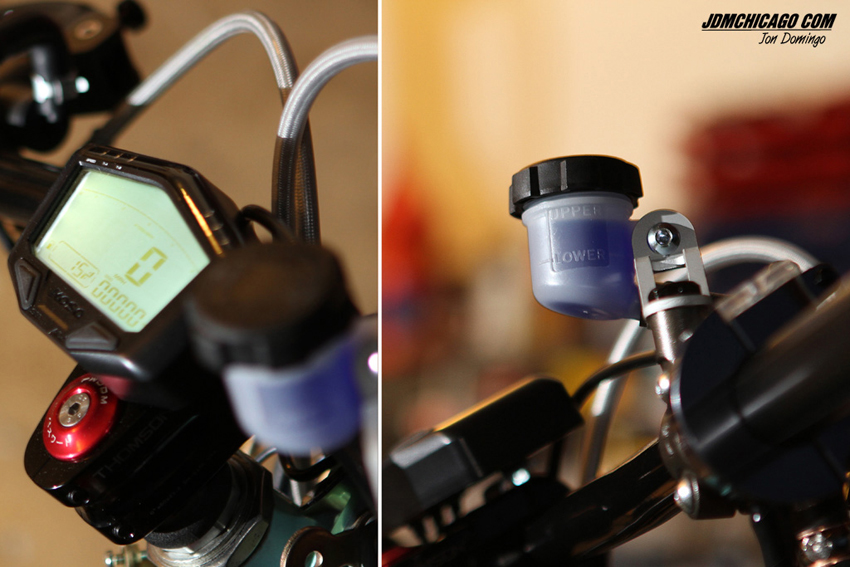 Jon managed to get his hands on this Koso DB-2R racing stack.  It features speed,  odometer,  trip meter,  RPM,  inner battery level,  temp,  hour meter,  and more.  Unlike a car,  it's kinda nice to see your fluid levels at any given point.  ATE Super Blue Brake Fluid is ready to go!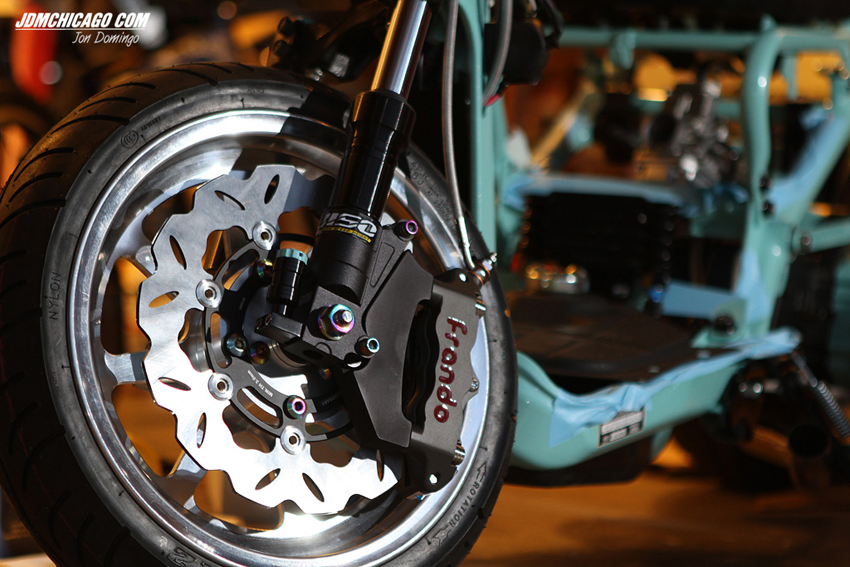 At the time of this feature,  this is the first Honda Ruckus in the world (as far as we know) with a 6 pot front brake.  Frando brake systems also supplied a 4 pot disc brake for the rear.  I'm liking the subtle details such as the burnt titanium bolts.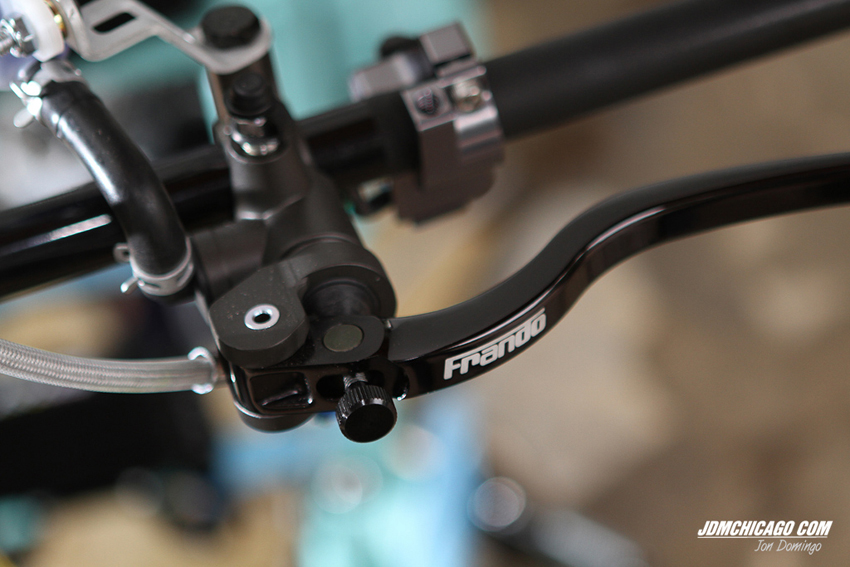 Complete Frando braking system includes their heavy duty master cylinder,  anodized black.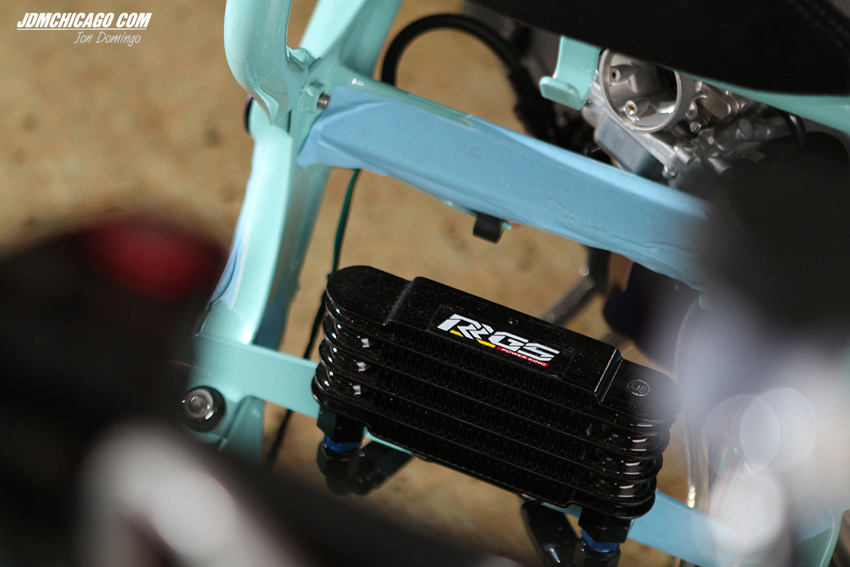 RRGS Oil cooler shows nicely on the frame.  If you haven't noticed yet;  everything is tucked- from the handlebar to tail light.  All wires were properly hidden away for this ultra clean look.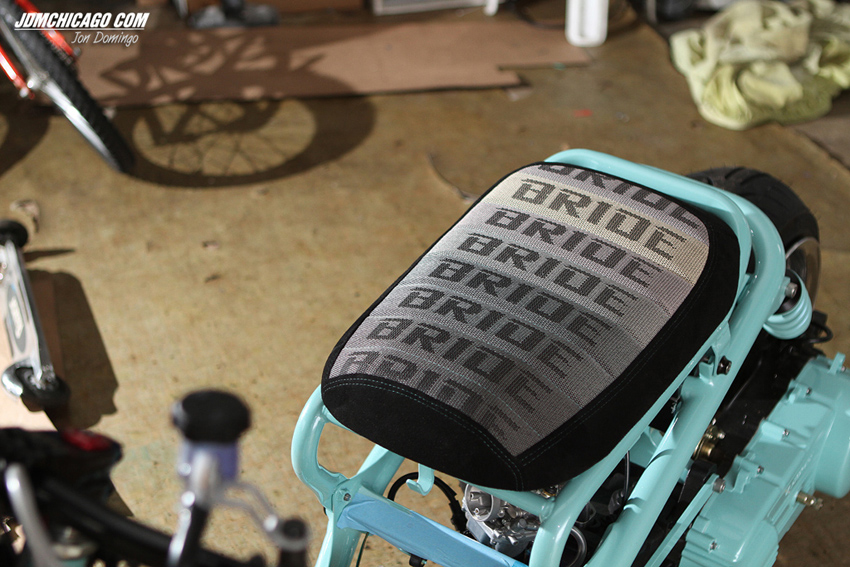 Bride seat in their ever-popular gradation pattern.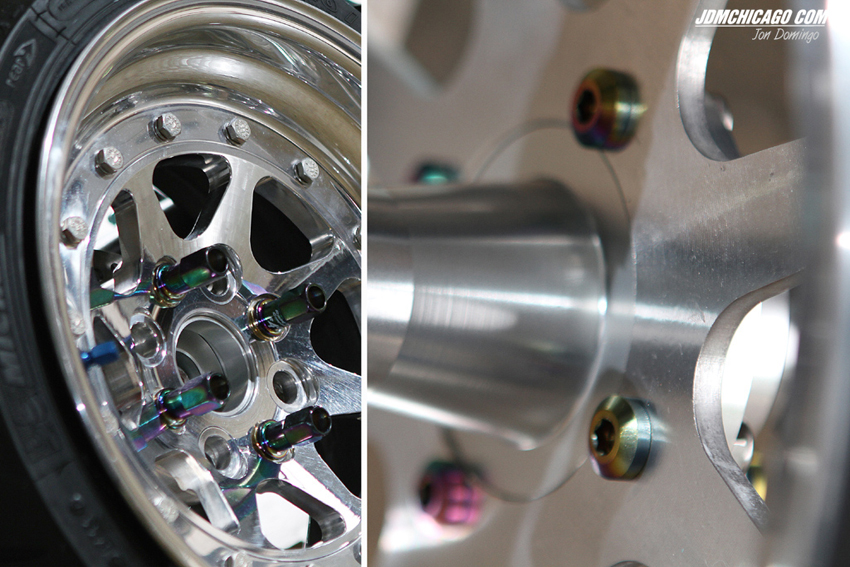 Exospeed 13″ 3 piece forged Honda drag wheel with Project Kics neo chro lug nuts.  Meaty 140/60/13 Michelins were much needed to support the 170cc motor swap. The  Front wheel is sized at an aggressive 12×3,   on 100/60/12.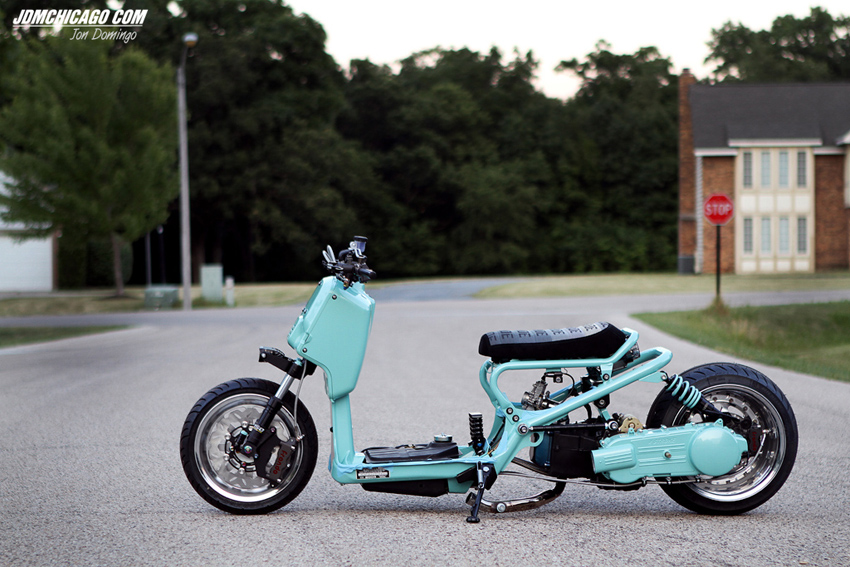 Menacing stance on ATR suspenion (rear) and JISO drag front suspension.  As mentioned,  look out for this Ruckus at the AL show.  Thanks for reading…
High Res Gallery:
Comments
comments