–Part 1 Coverage
-Part 2 Coverage (Video)
–Video Coverage by Mike Maravilla
In part 3, we have more photos provided by our official photog Greg Szoda (Glock Photo). Still a ton of shots to go through, so enjoy these for now!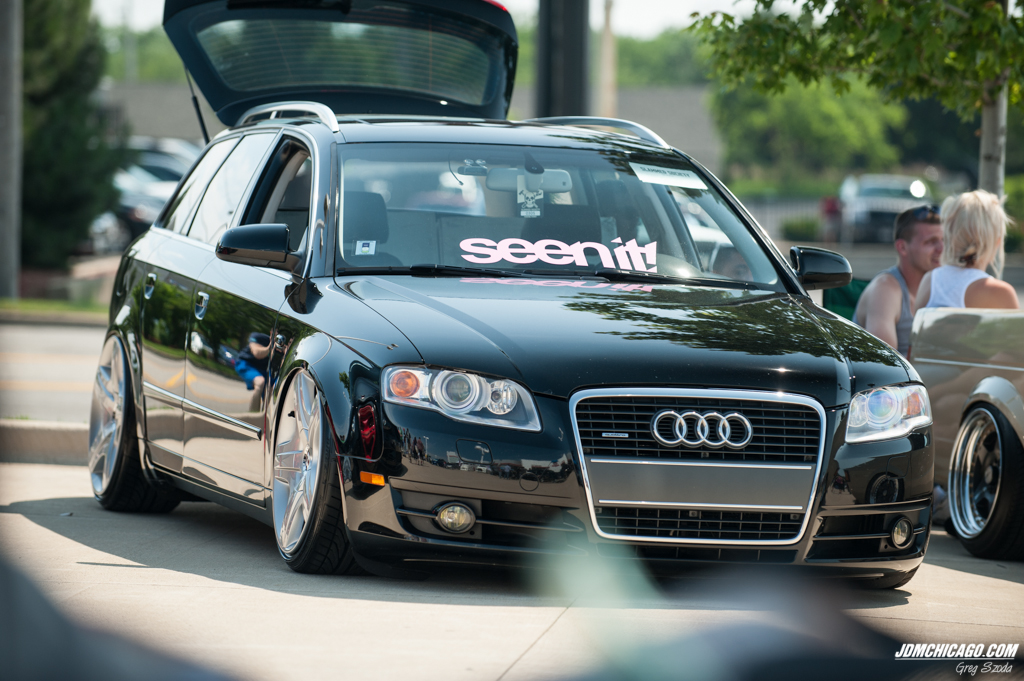 I met Mike Grozdanovic at Slammed Society and was really impressed with his Avant.  Air lift bags/struts run by accuair e-level with dual 480 compressors, aluminum 5 gallon tank, and a custom hardline setup. If I ever bag my car, I think this is the guy I'm going to talk to.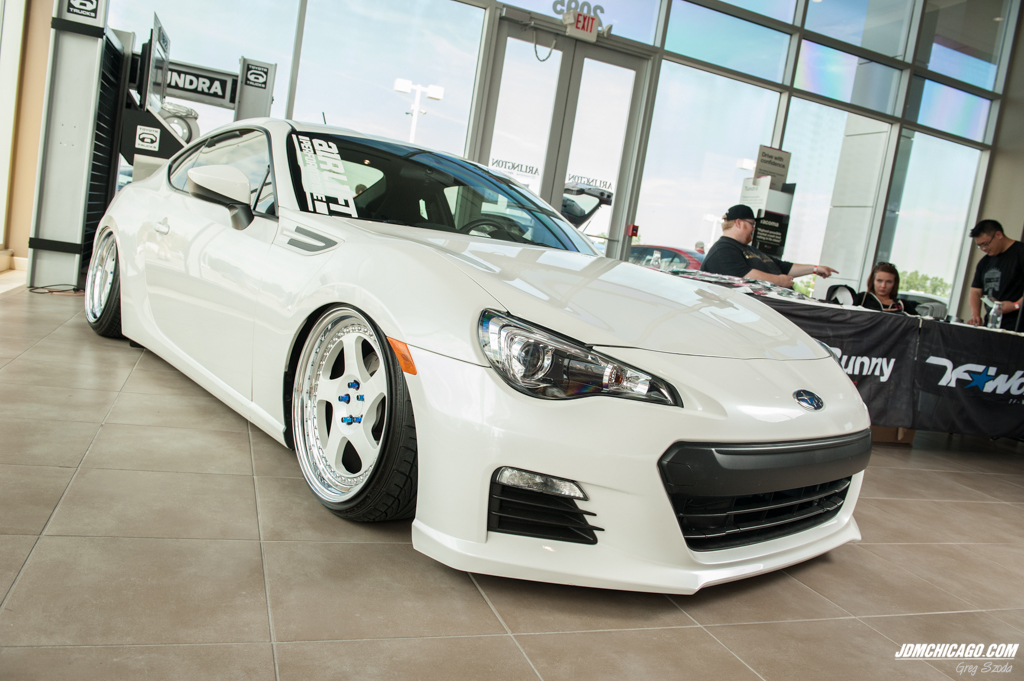 Speaking of bagged… here is one of the first BRZ's I've seen on air suspension at the Touge Factory booth. The white faced Rotiforms look nice on the factory Satin White Pearl.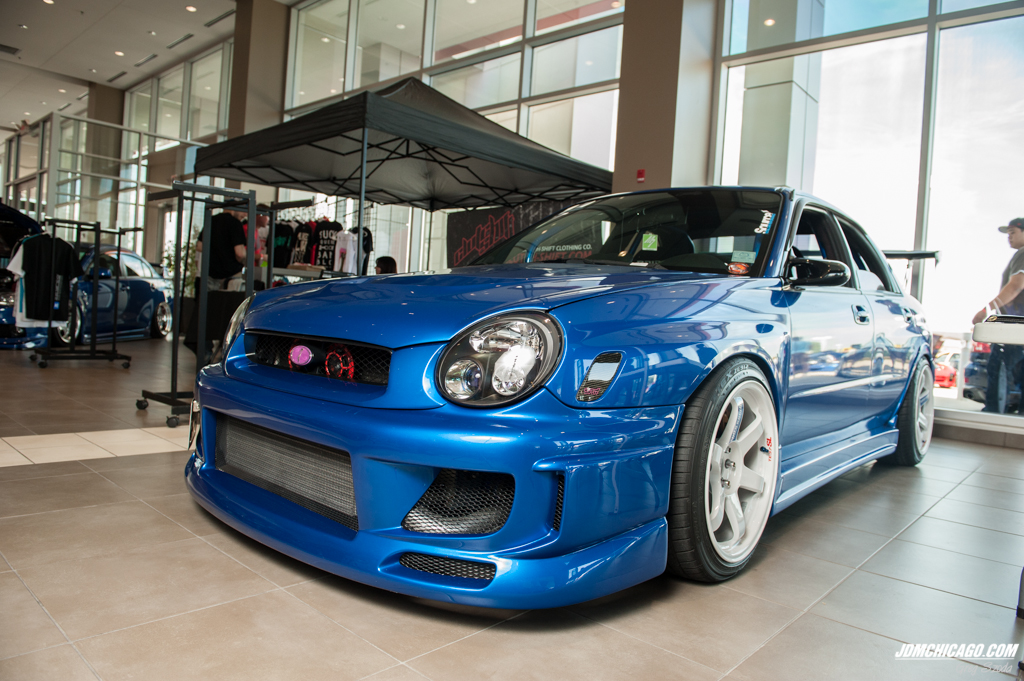 JT's WRX Blue Pearl Impreza @ the Source Booth.  I shot this car a few years ago with some less aggressive TE37's. It definitey look much better with the concave face TE37 SL's.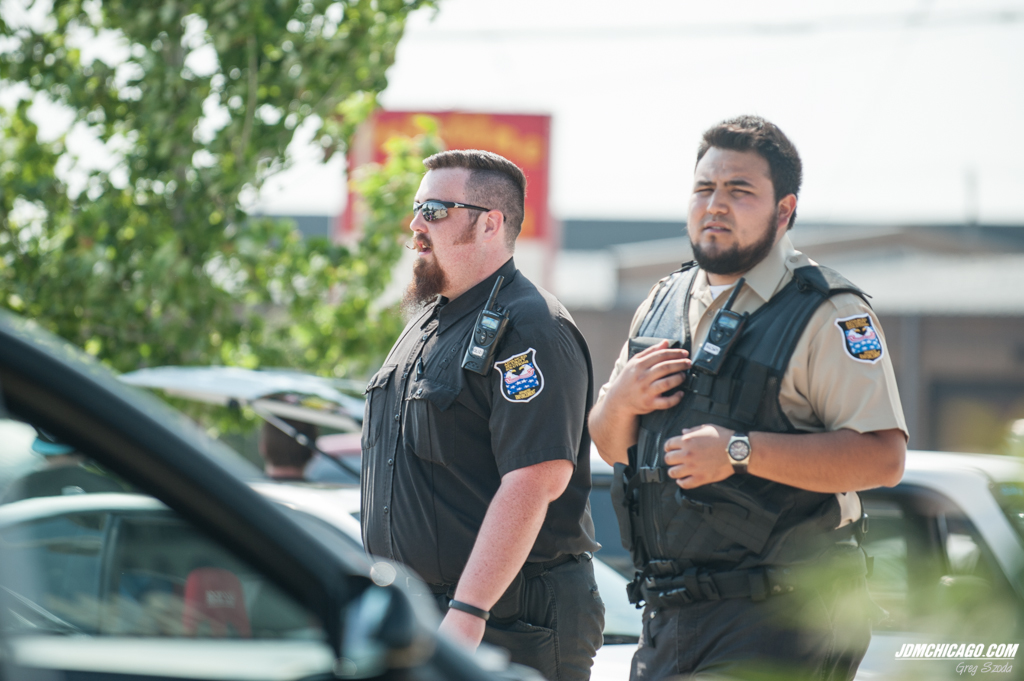 Couple of our security guys from the show. You can always trust a guy with a handlebar mustache.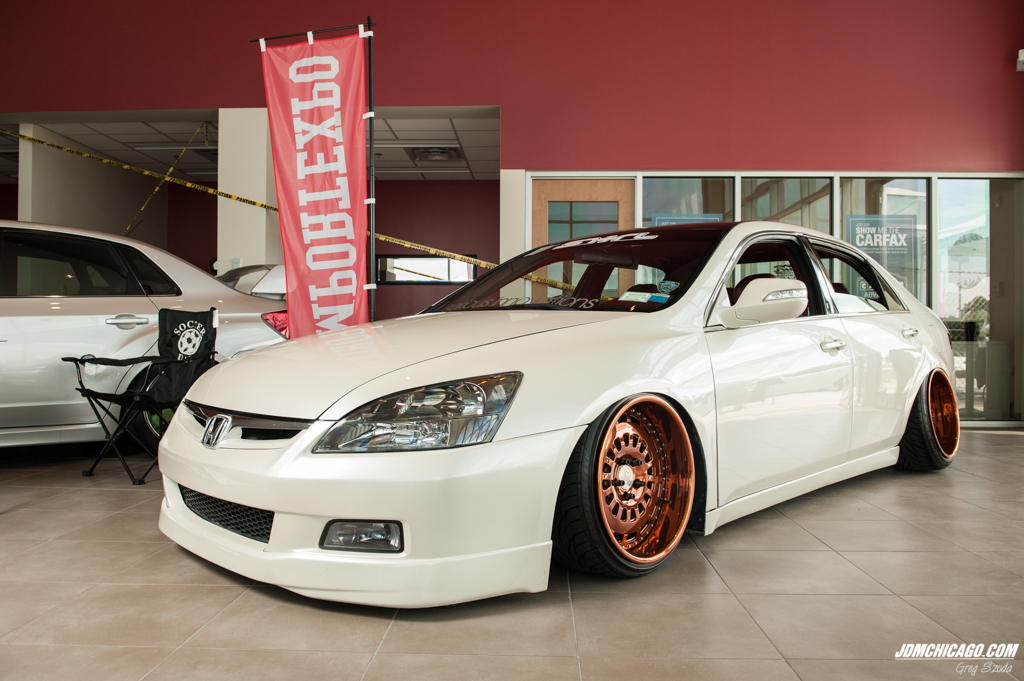 Leo Garcia from Serious Innovations drove from NYC to attend the show with the "Becky Accord." He won first place in the VIP class with this very aggressive VIP Modular setup ( VX210 powder coated Cognac Copper).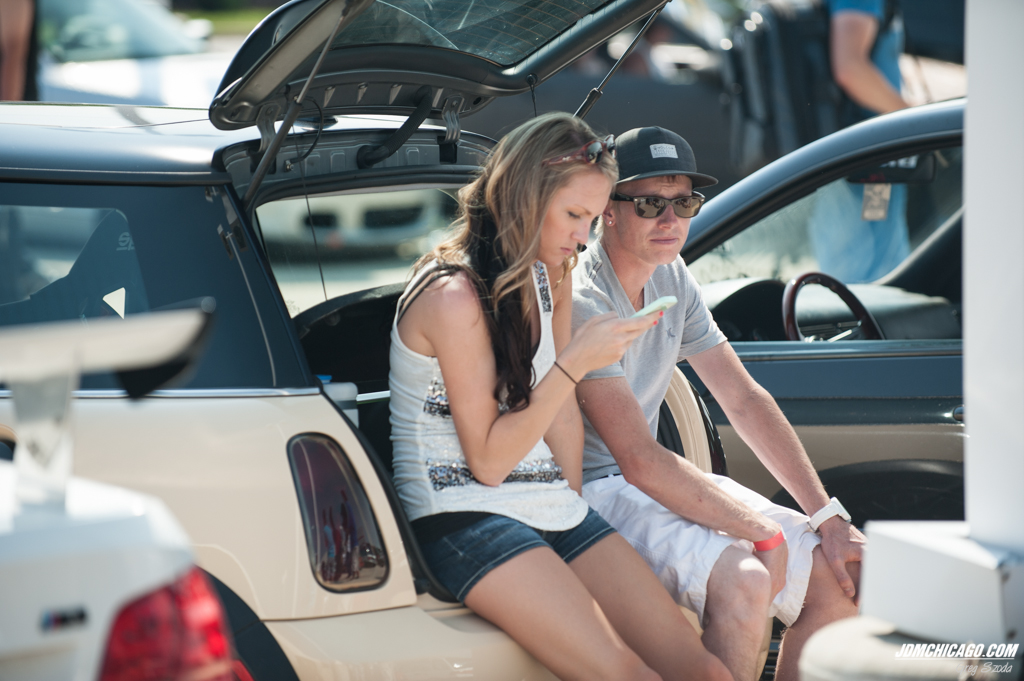 A couple seeking refuge under the shade of a mini…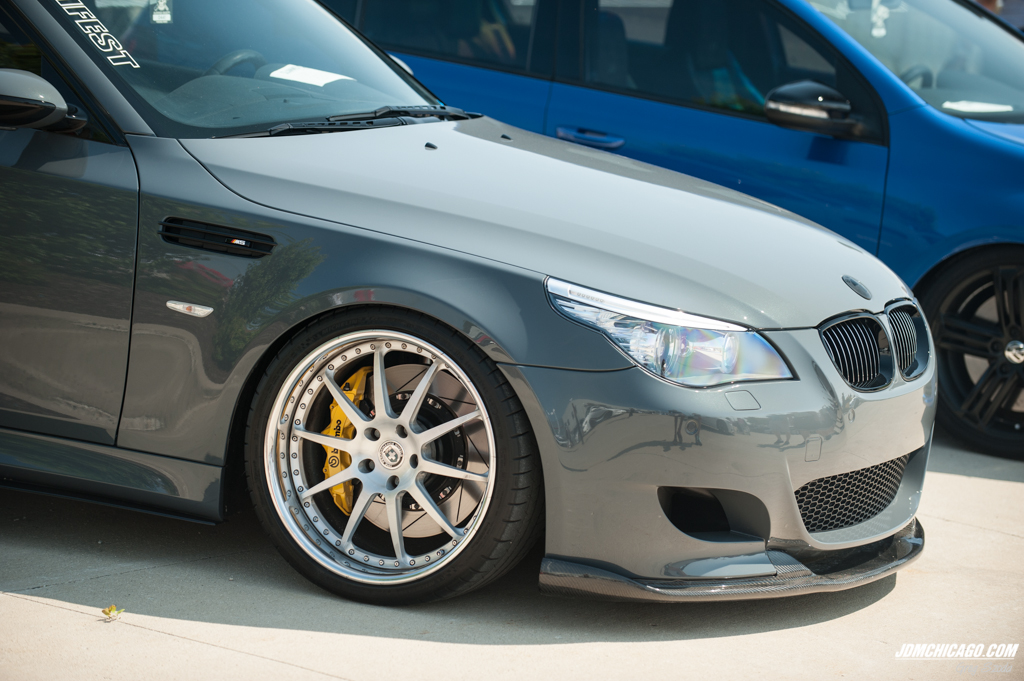 HRE + Brembo + BMW go hand in hand.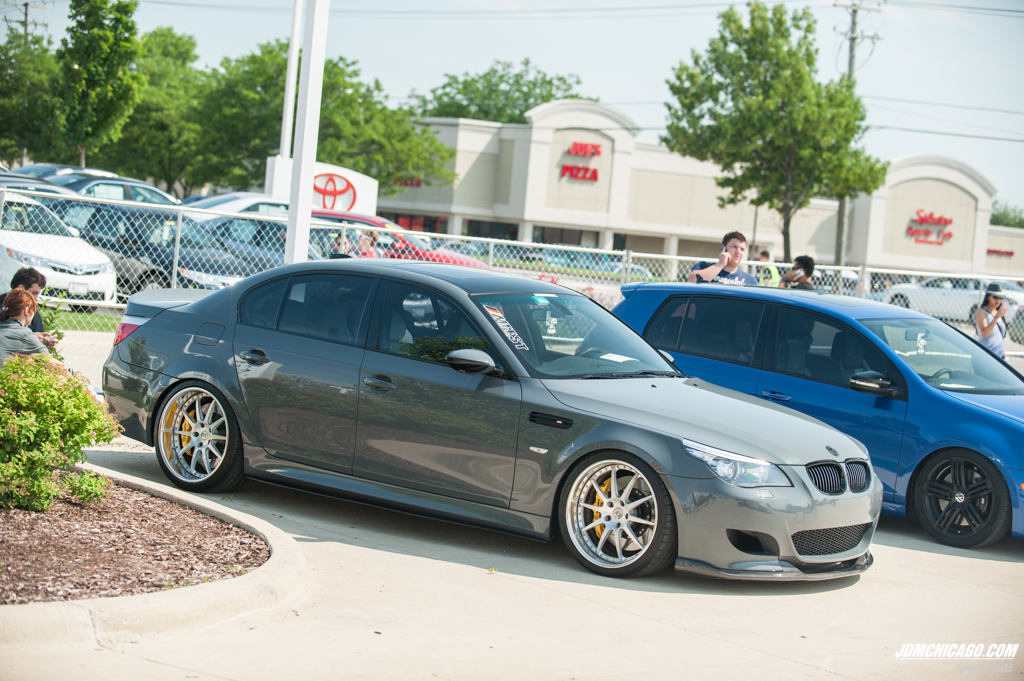 Full shot of the e60 M5.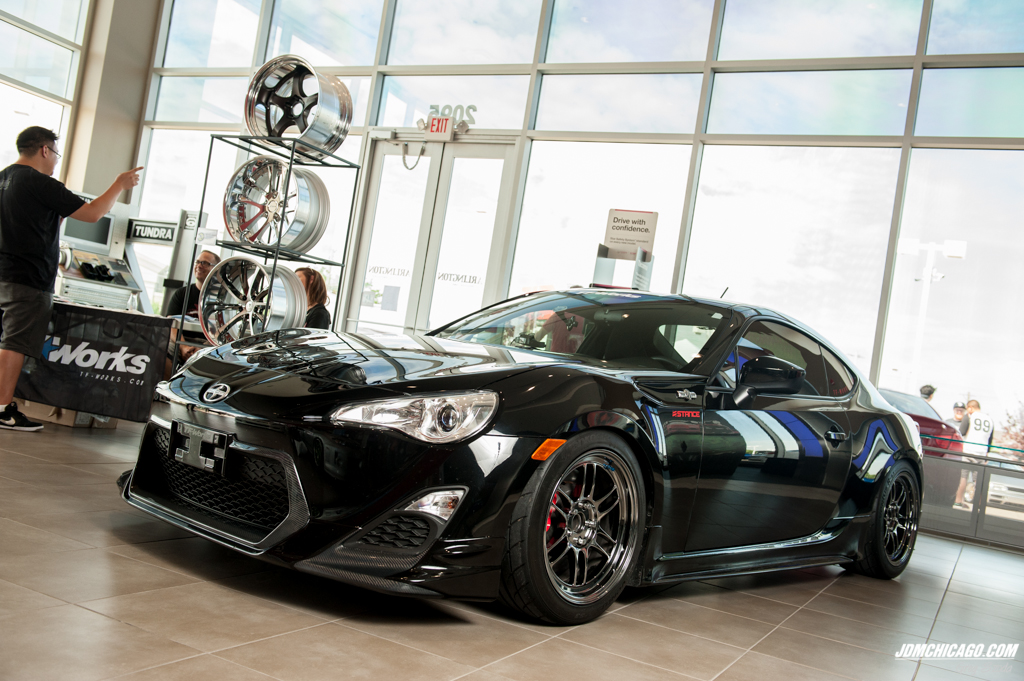 TF-Works shop FR-S featuring full Version Select V1 carbon aero, Stance Super Sport Coilovers, Stance LCAs, Tomei 2-way. Seen here in grip mode with some 245/40/17 RS3s on 17×9 SBC RPF1s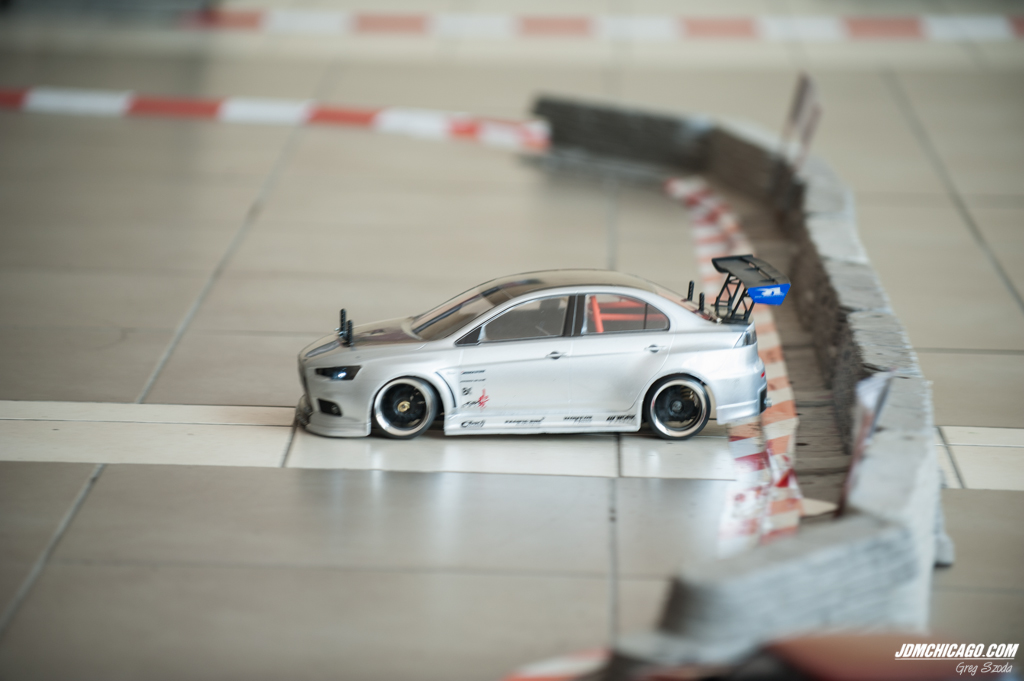 The Midwest Slideways RC drifting guys put on a good show.  Click here for this really dope video they put together.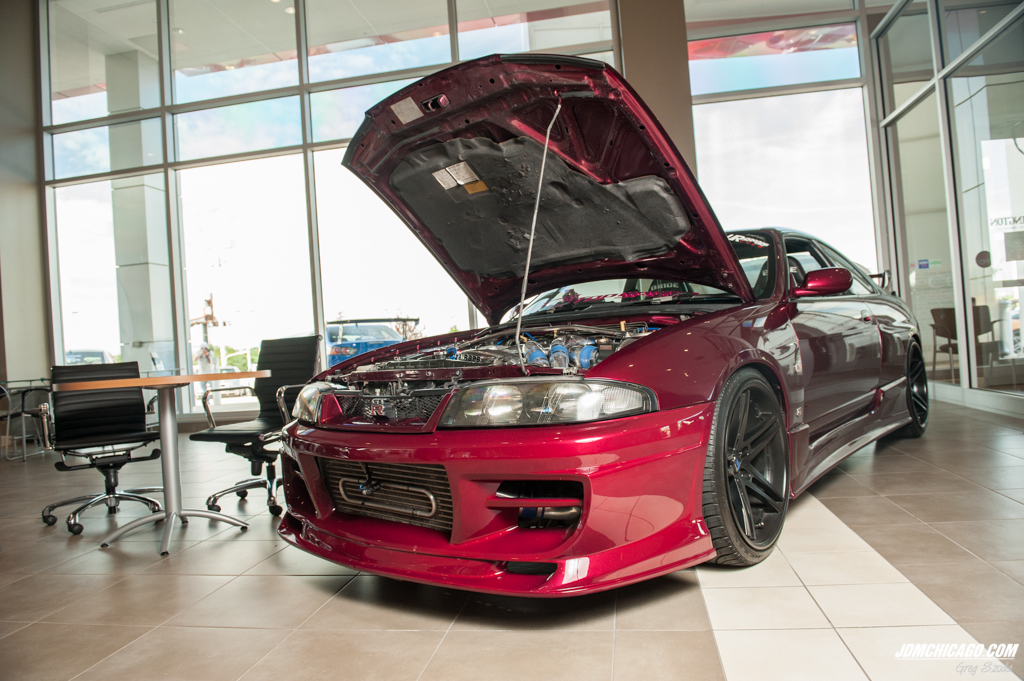 A staple at most of the local shows is Albert's r33 GTR.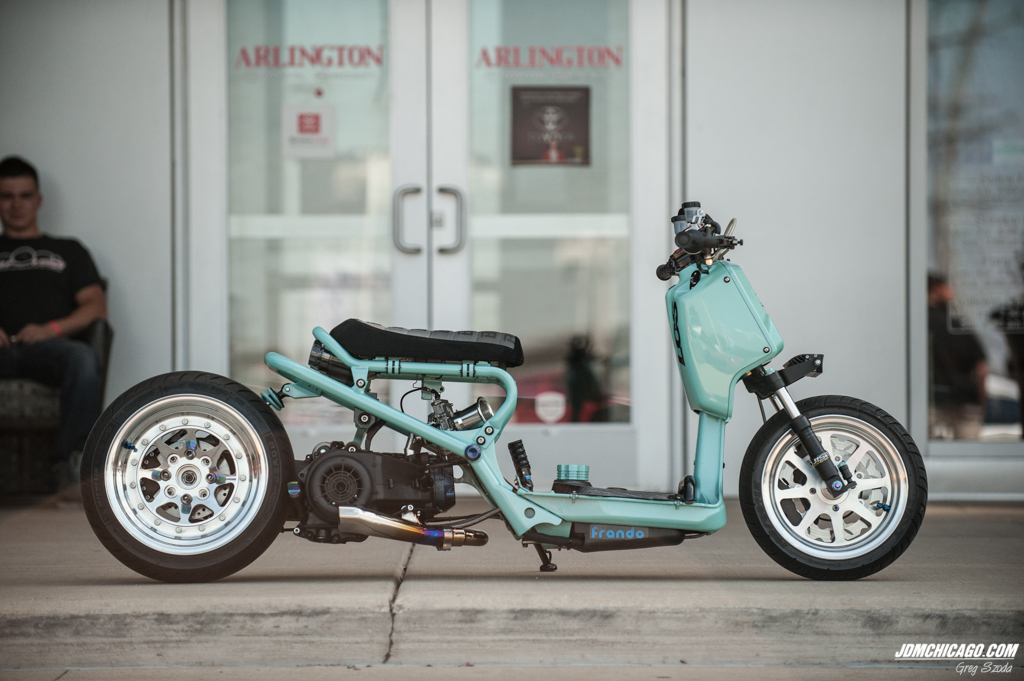 Jon Domingo's Ruckus was probably one of the best at the show.  Since he was a judge,  Jon took himself out of competition so there would be no conflict of interest.   We didn't want a scenario such as this- "So John, who won best Ruckus?"   "Well after careful consideration, I decided that I was the winner."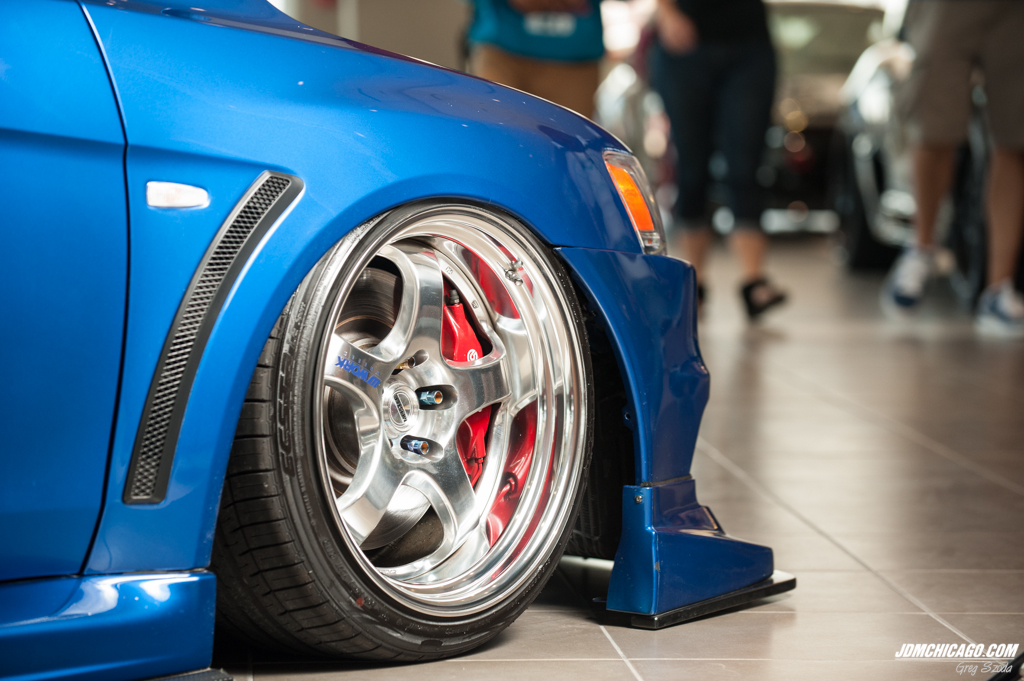 Seems like the showroom was loaded with bagged cars. Here is Mike Henry's Evo. I will love any car with a set of Work Meisters.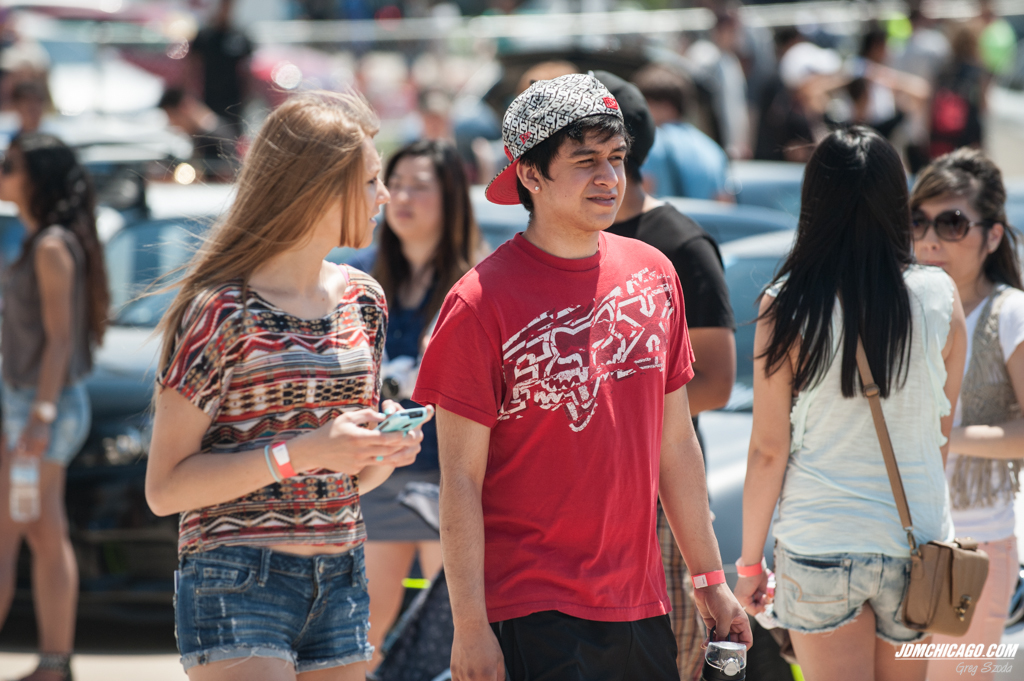 Unfortunately Erik's car wasn't ready for Slammed Society. His girl is probably asking how much longer they have to stay. haha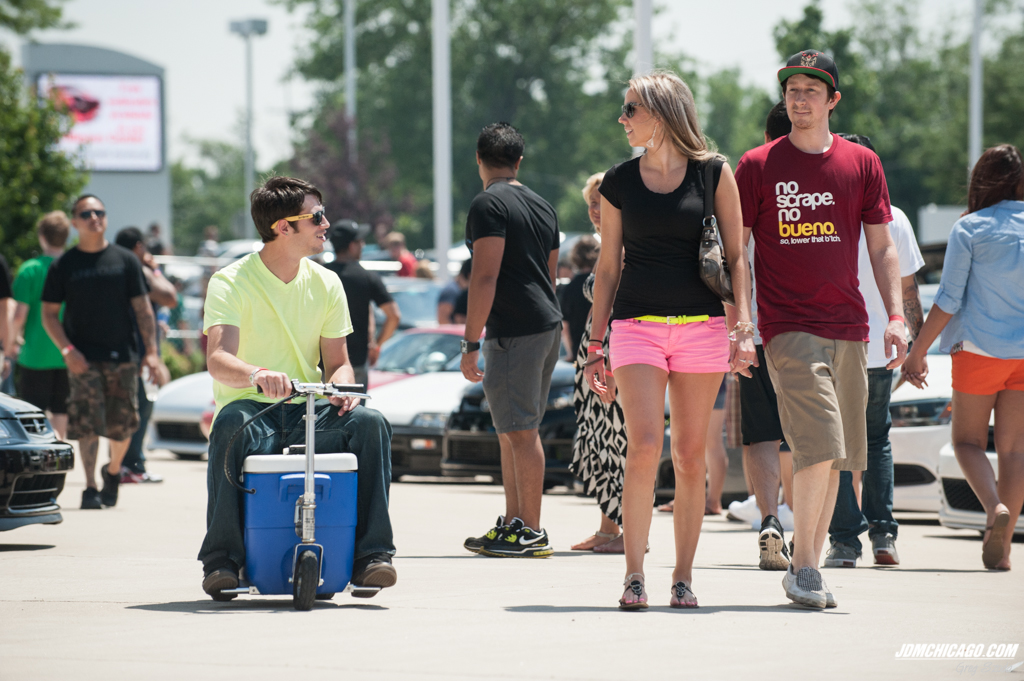 Nice setup here with this  guys scoot-o-cooler. So much confidence, he's not even afraid  of offering some fine refreshments to a seemingly "taken" lady.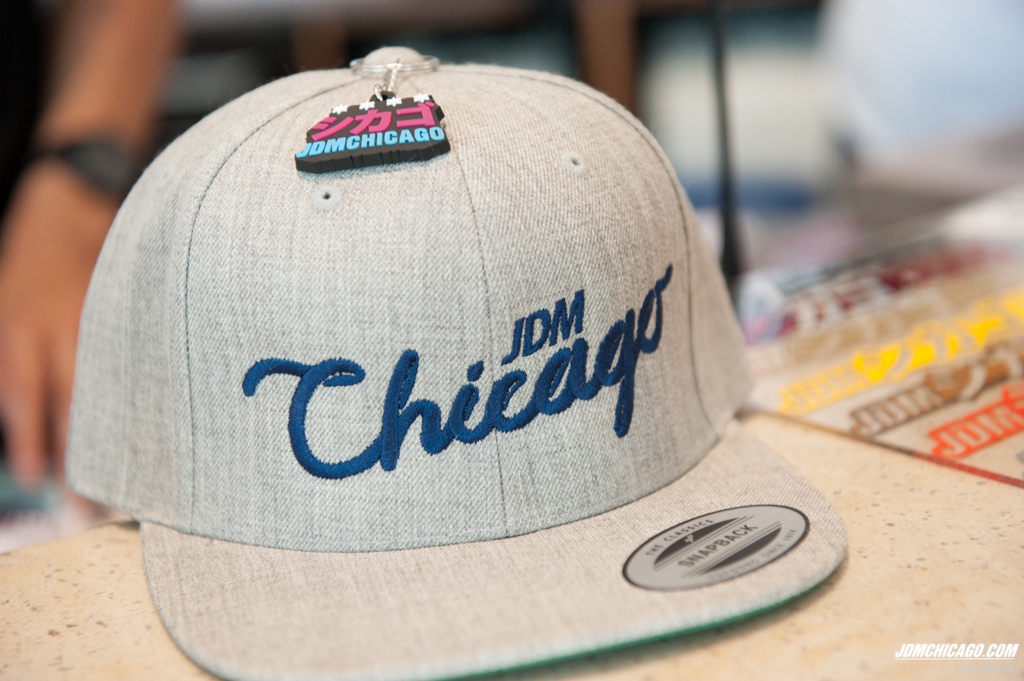 This is one of our new hats that should be posted in our online store within the next few weeks. #teamswag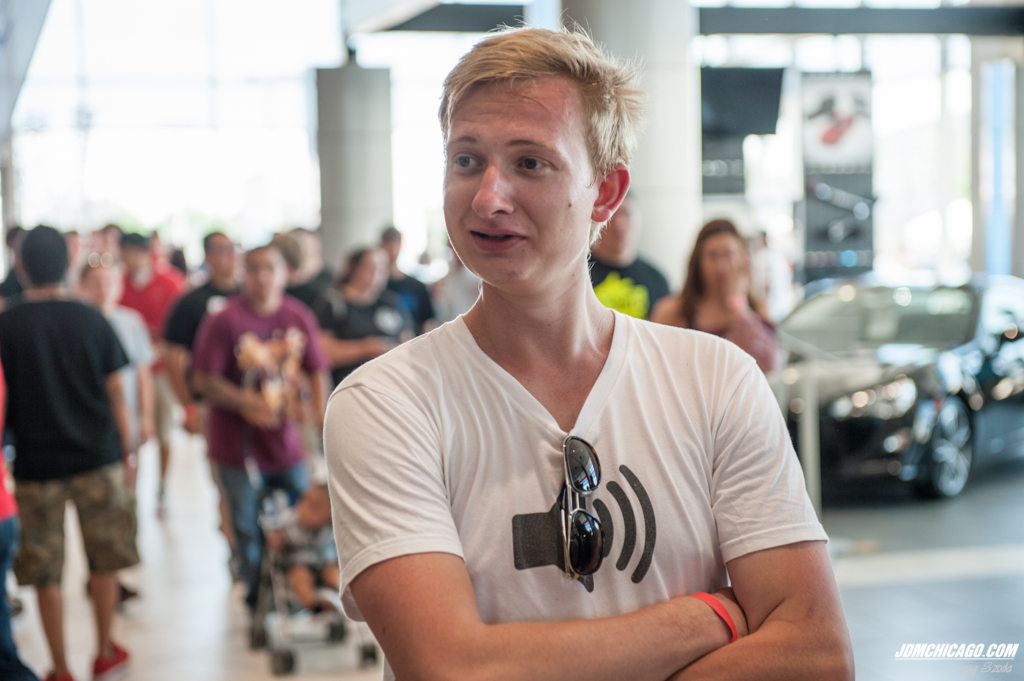 Pat was one of our awesome volunteers. As long as our events aren't scheduled around an EDM festival, we can always count on him.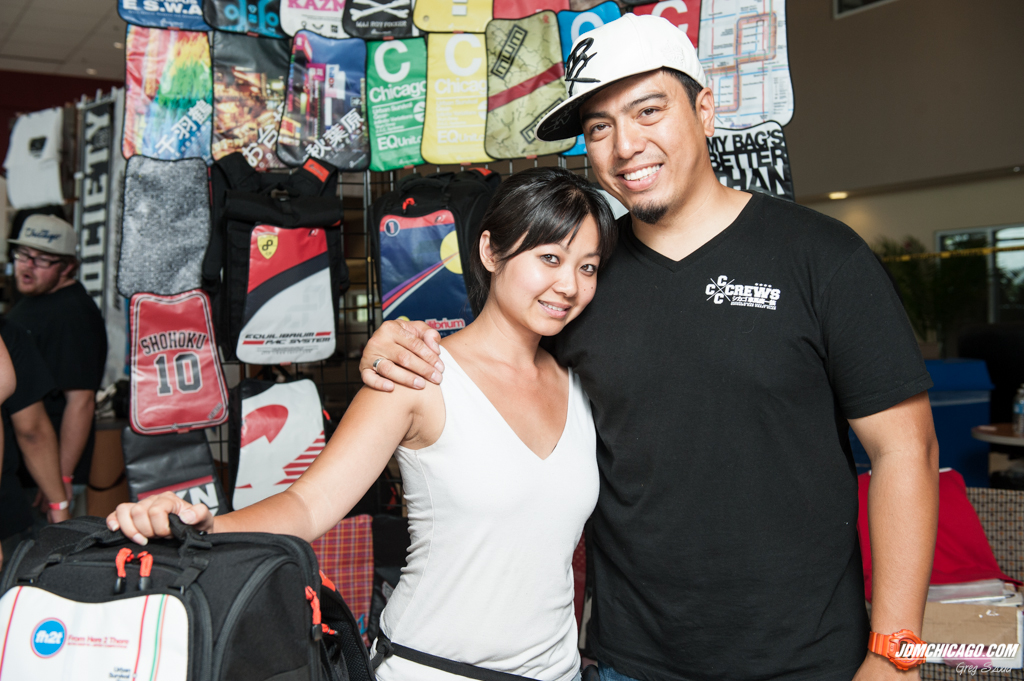 Phalkun and Morris of Equilibrium USG. You really want to pick up one of their really cool modular bags and customizable skins. Check out their website by clicking here.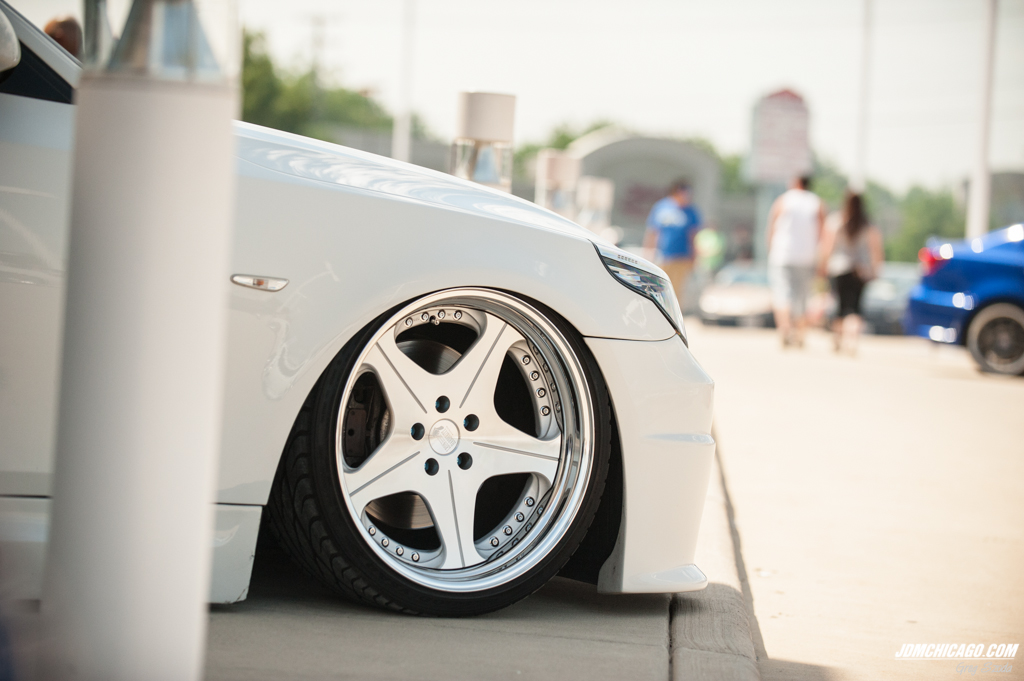 Jason's Leon Hardiritt Ordens looking nice.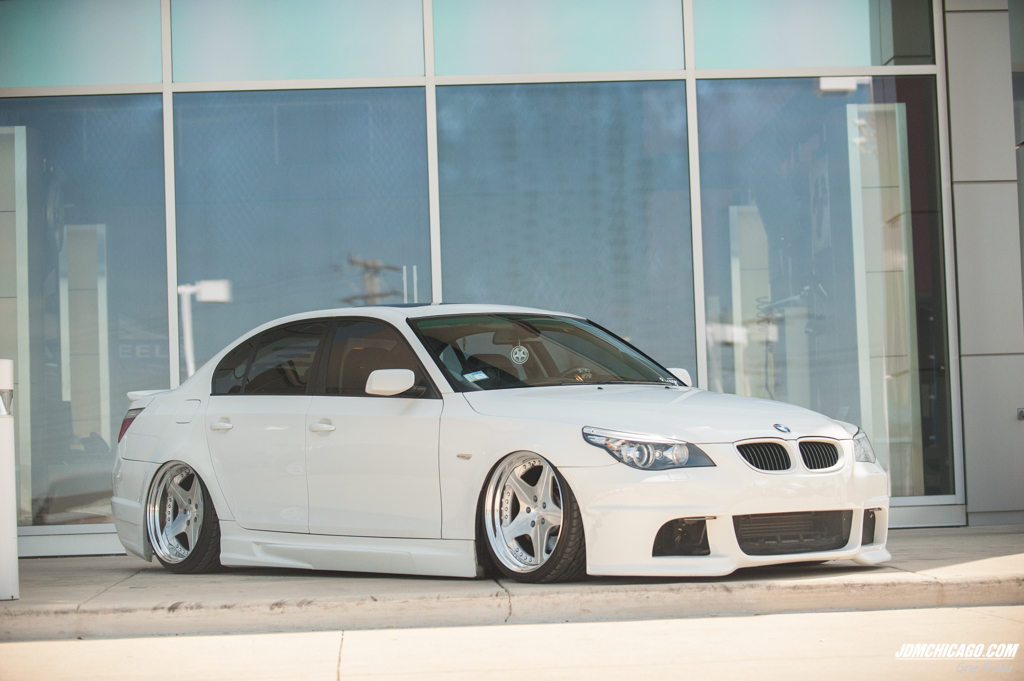 Full shot of the car, bagging the car was a great decision.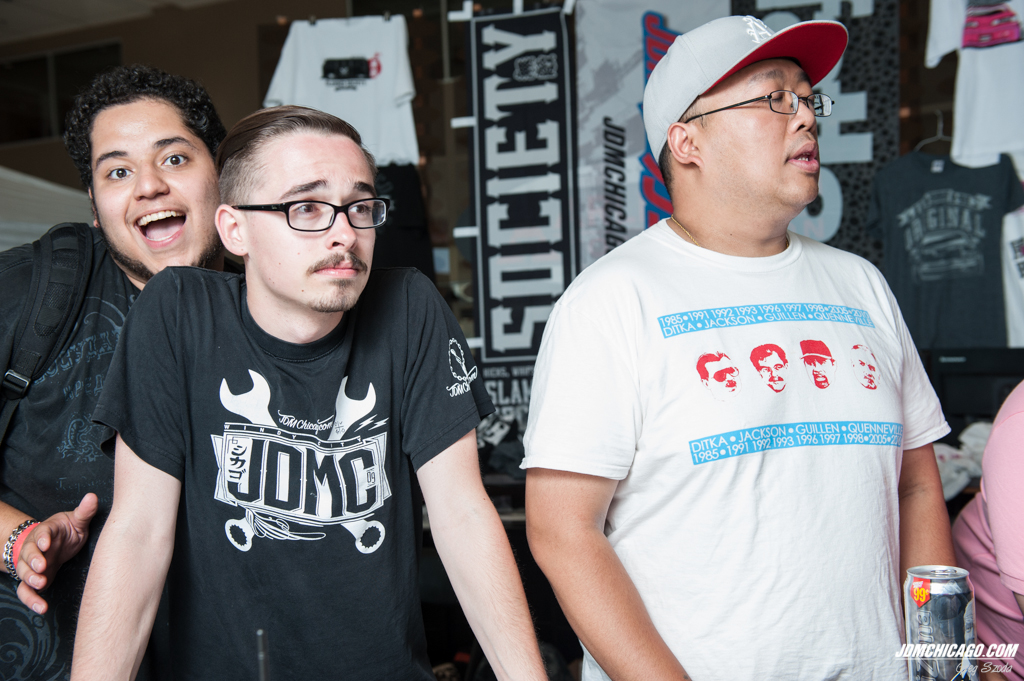 Jason on the left doing something weird… Hipster Dan in the middle… and Pat from Wagon Lifestyle taking a quick nap on the job. Part 4 tomorrow…
Comments
comments