–Part 1 Coverage
-Part 2 Coverage (Video)
-Part 3 Coverage
-Part 4 Coverage
–Video Coverage by Mike Maravilla
Here is the last part of Slammed Society Chicago.  As I mentioned in part 1, the show went really well and we cannot wait to host this again next year with Fatlace.  Thanks to all the people who supported event! See you guys @ Automass this weekend!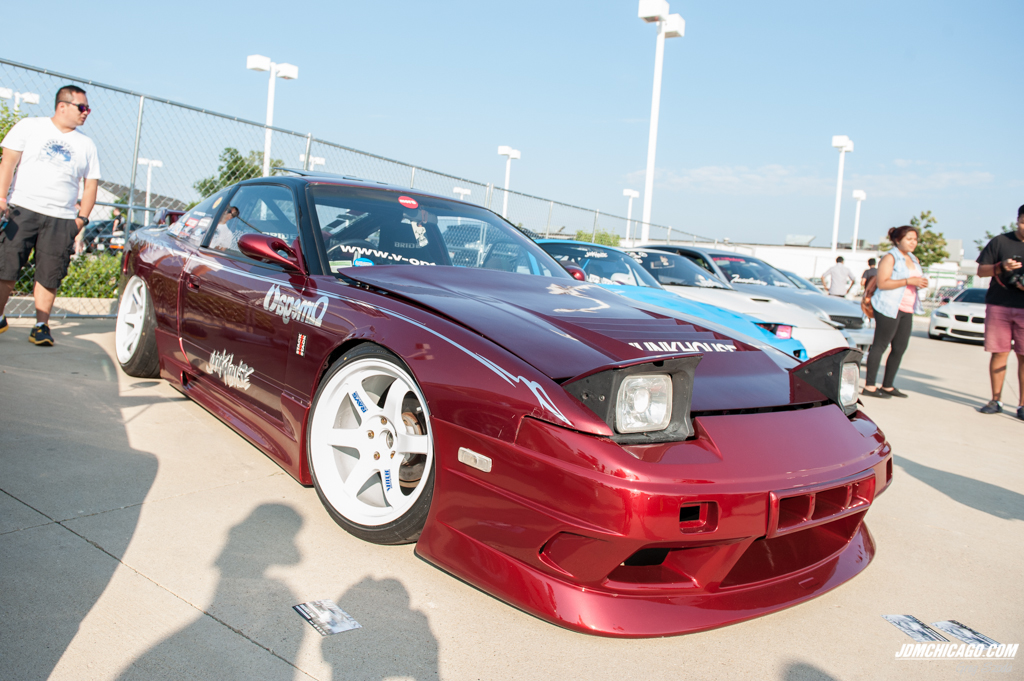 Josh's internationally recognized 180sx. The concave TE37's are looking proper on his car.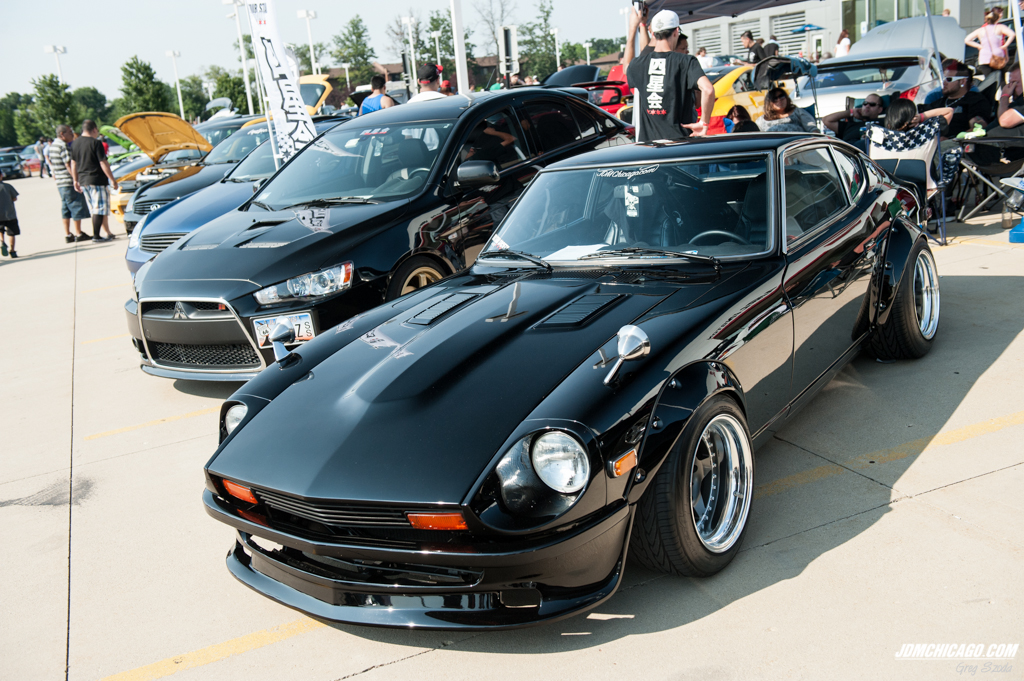 Christine's S30 took first in the vintage category as I expected.  This shot reminds me that I need to order more of those windshield decals!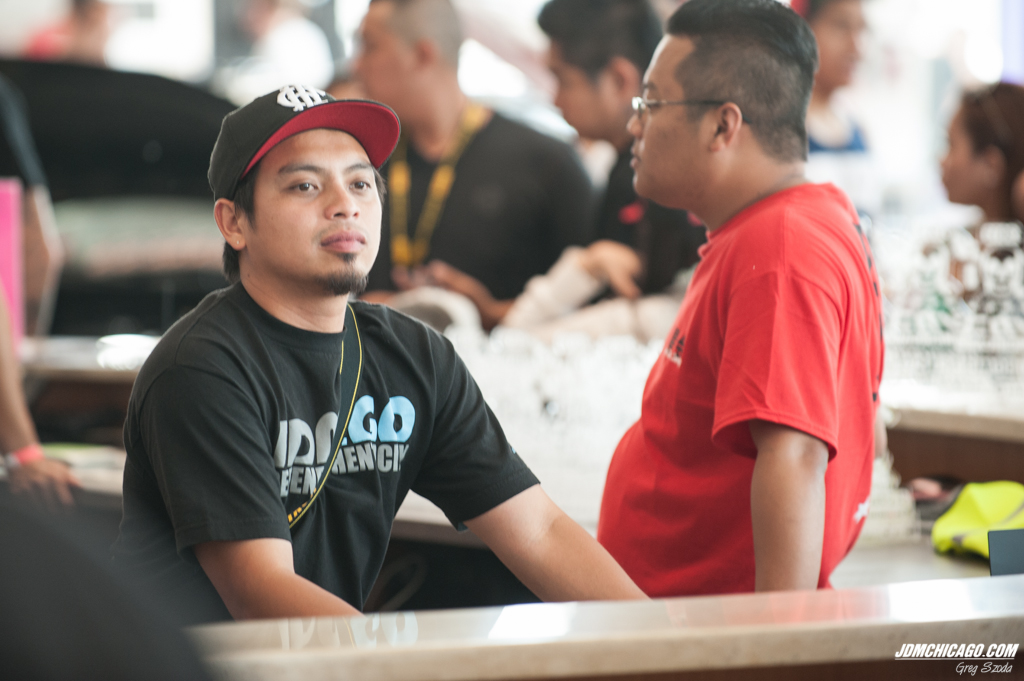 RJ defending authenticity, and AJ staring at the back wall.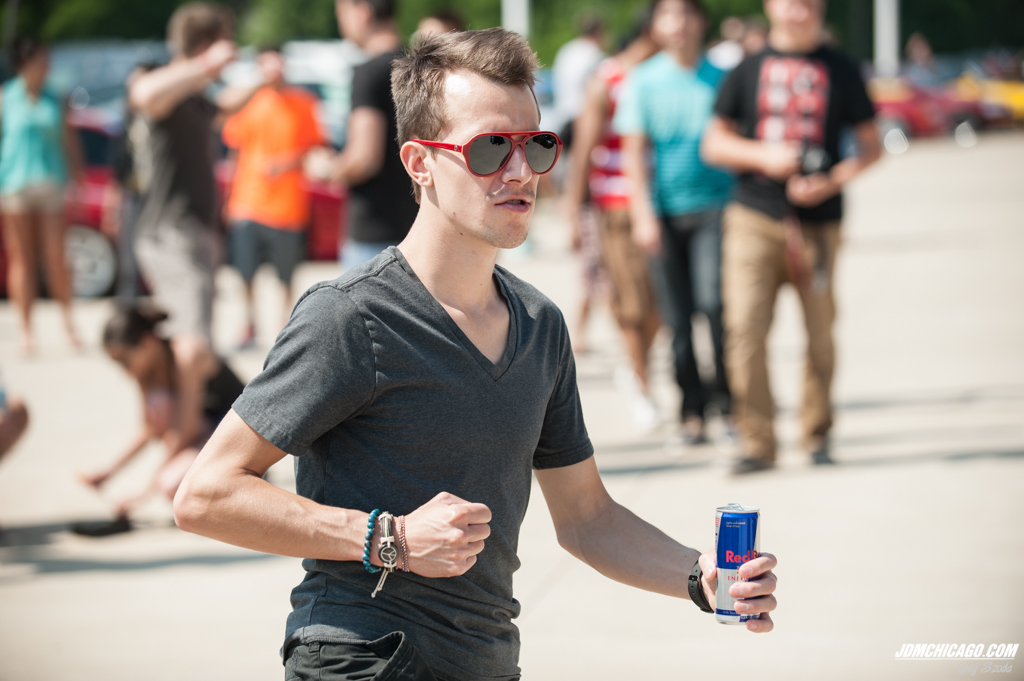 Jeffy getting his power walk on. I think he was probably on his 5th red bull at the time of this shot.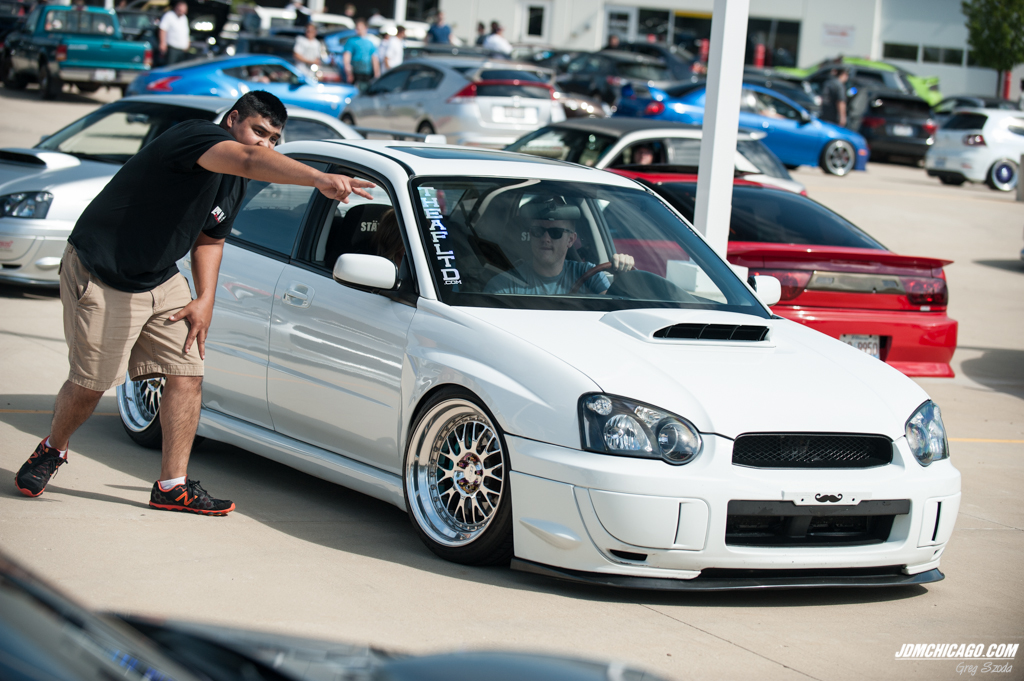 Chris putting his whole body into traffic control!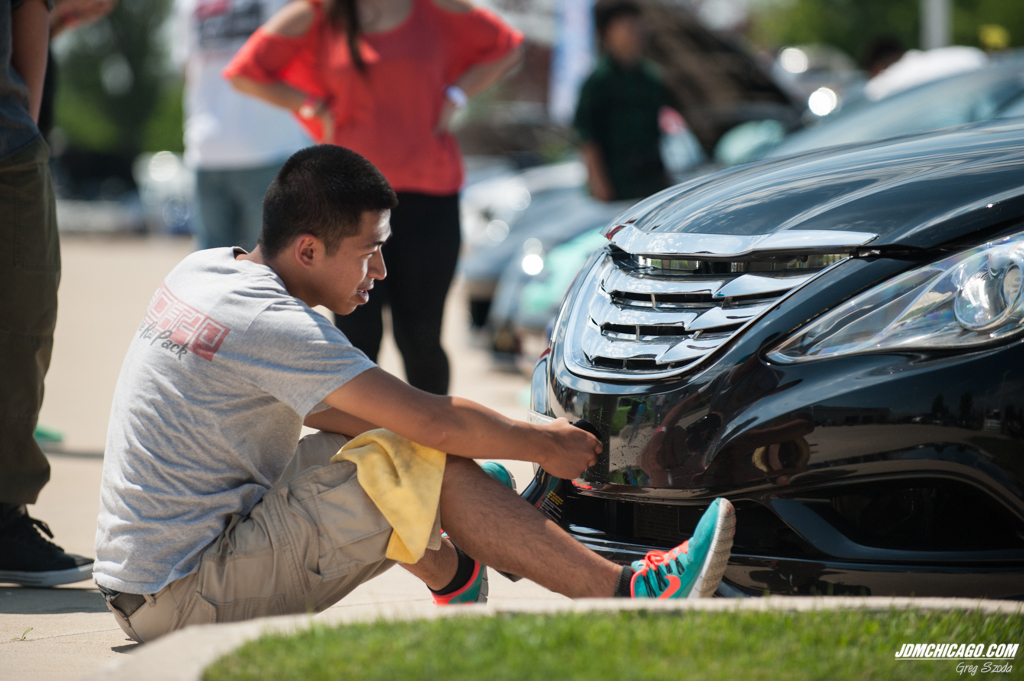 Getting those nooks and crannies detailed.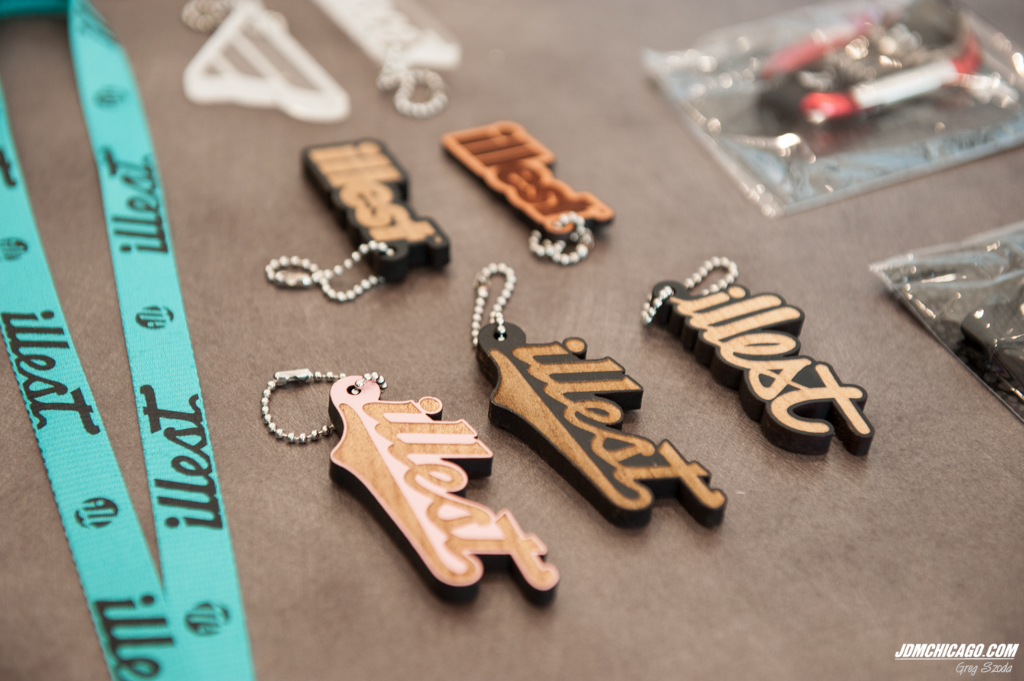 Fatlace merchandise didn't last long!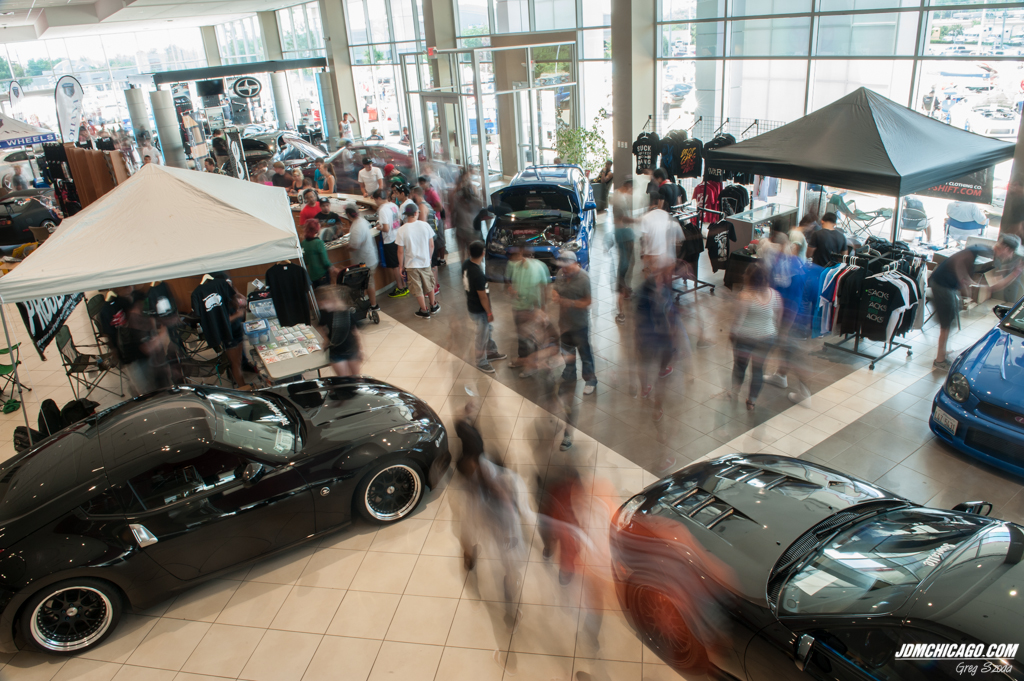 Overhead shot earlier in the day of some of the vendor booths in the showroom.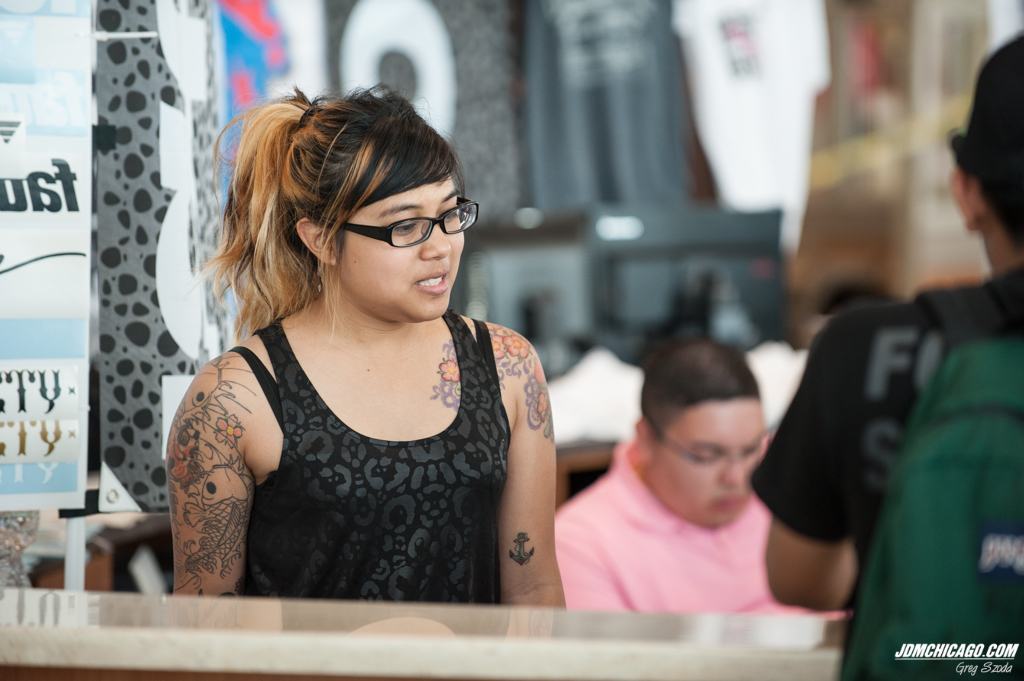 Leslie from Fatlace was holding down the Fatlace booth.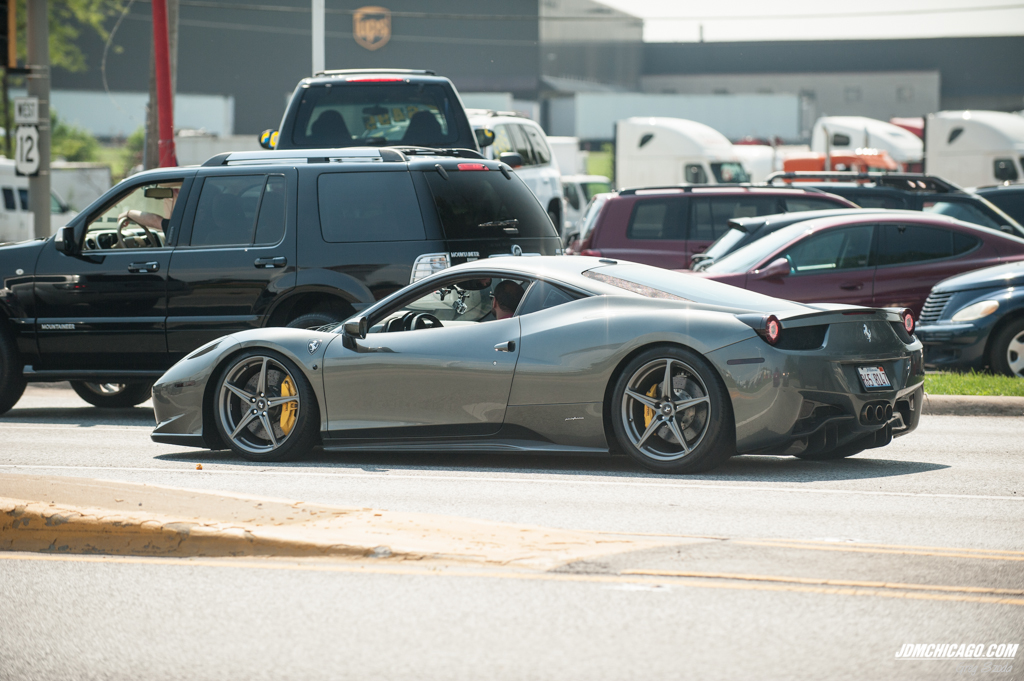 We even had a few exotics at the show.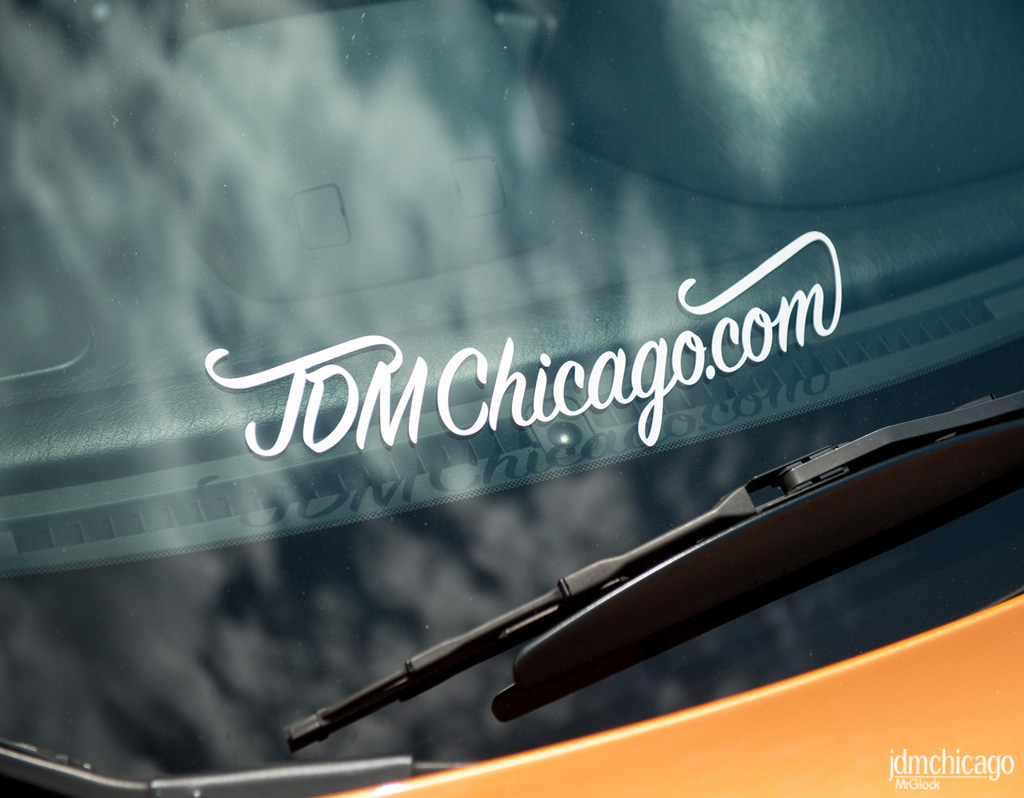 Here is the larger JDM Chicago logo on my NSX, we'll have these available at Automass and at our online store by next week.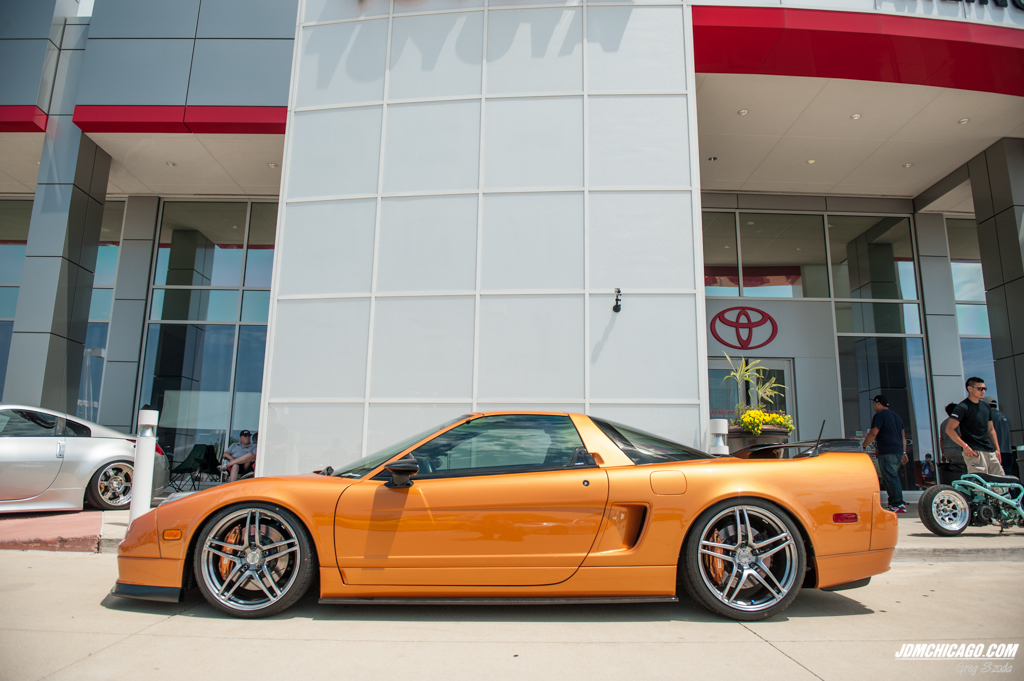 A shot of my NSX with new downforce CF side splitters. I'm really glad I listened to Jason about these. I was always on the fence with this modification since  drilling/self tapping screws are required to secure them.  I've tried not to install anything that isn't reversible, but since I don't have any plans to sell this car- why not?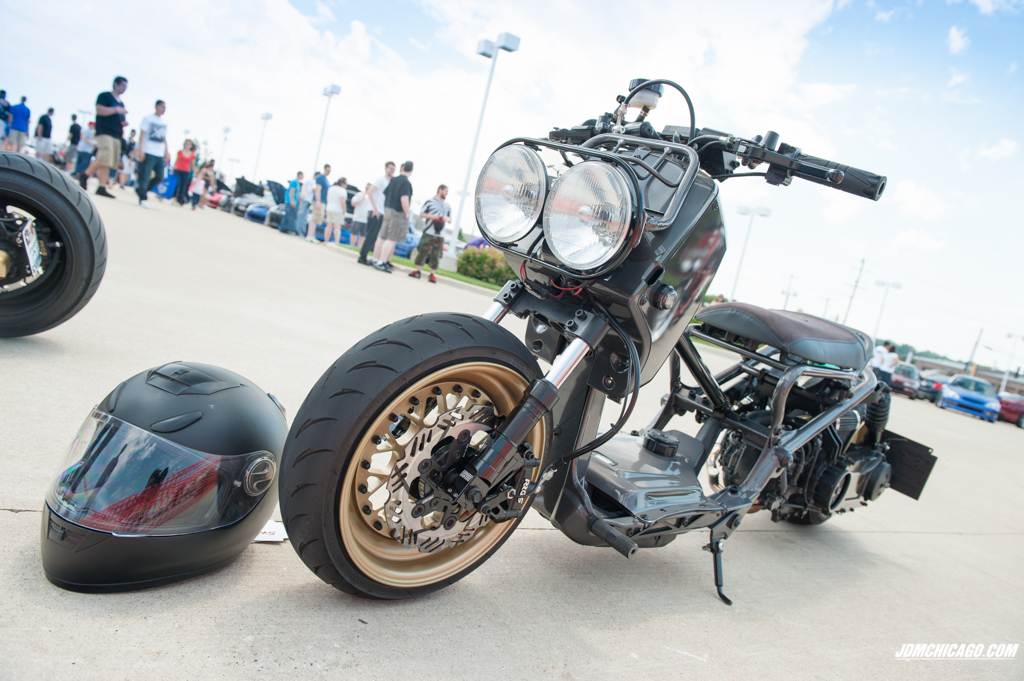 Daryl's Ruck from Swapt.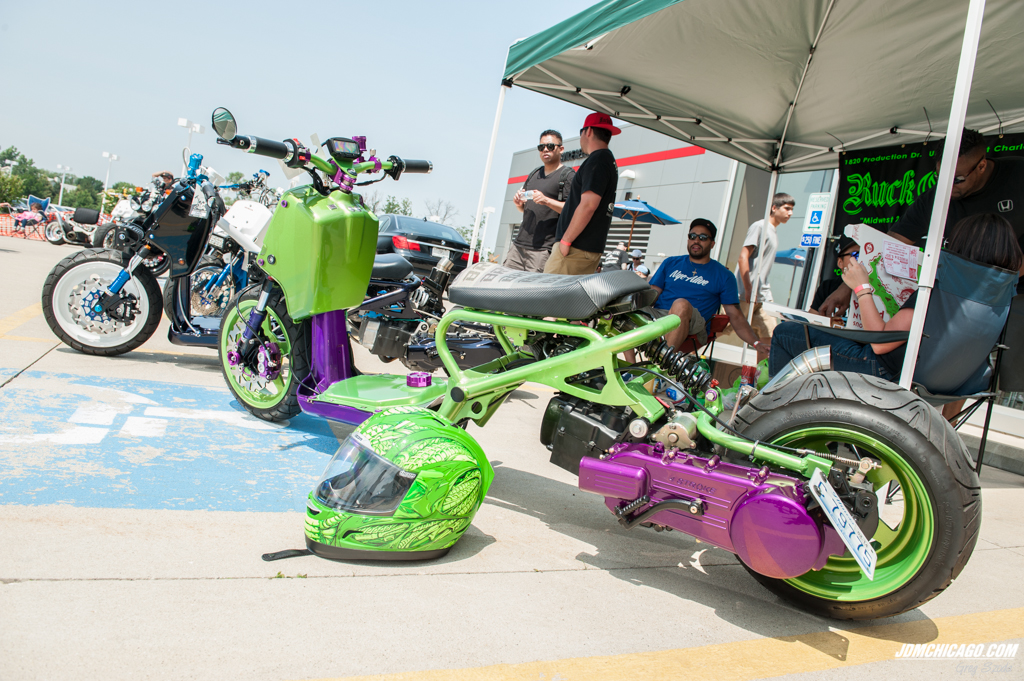 Couple more of the bikes.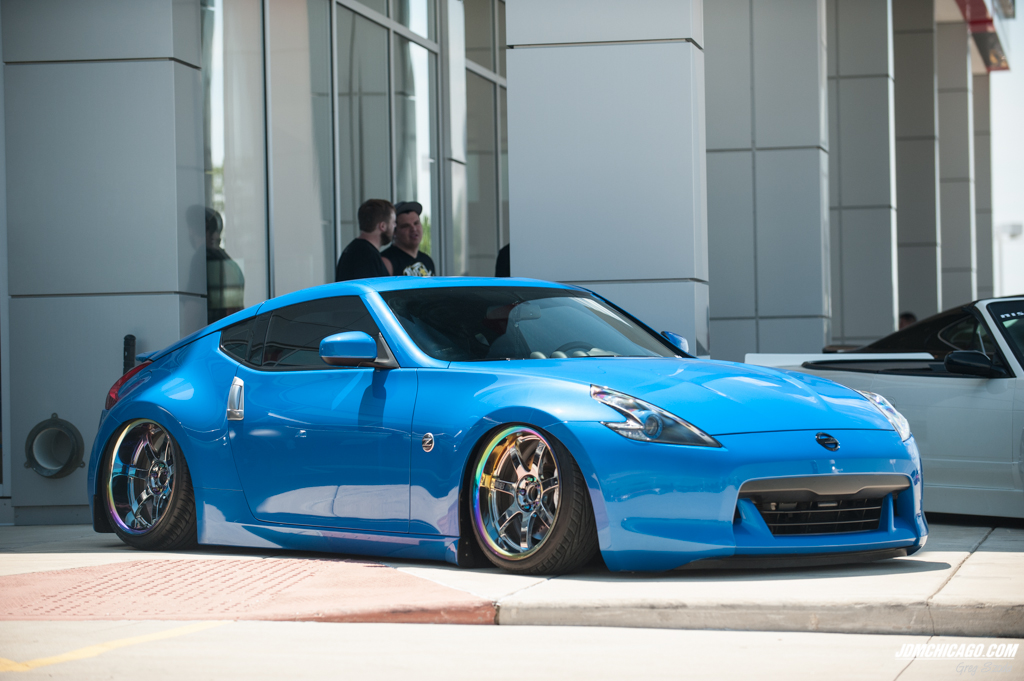 A shot of Pat's 370z on Gram Lights. Yes this car is bagged!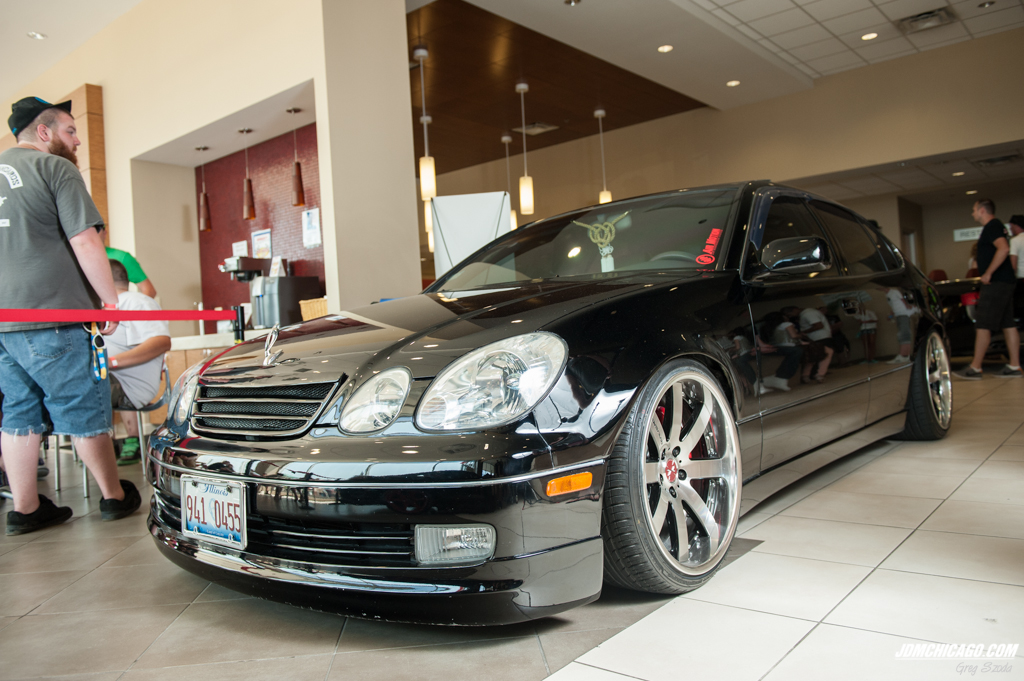 VIP GS from Source.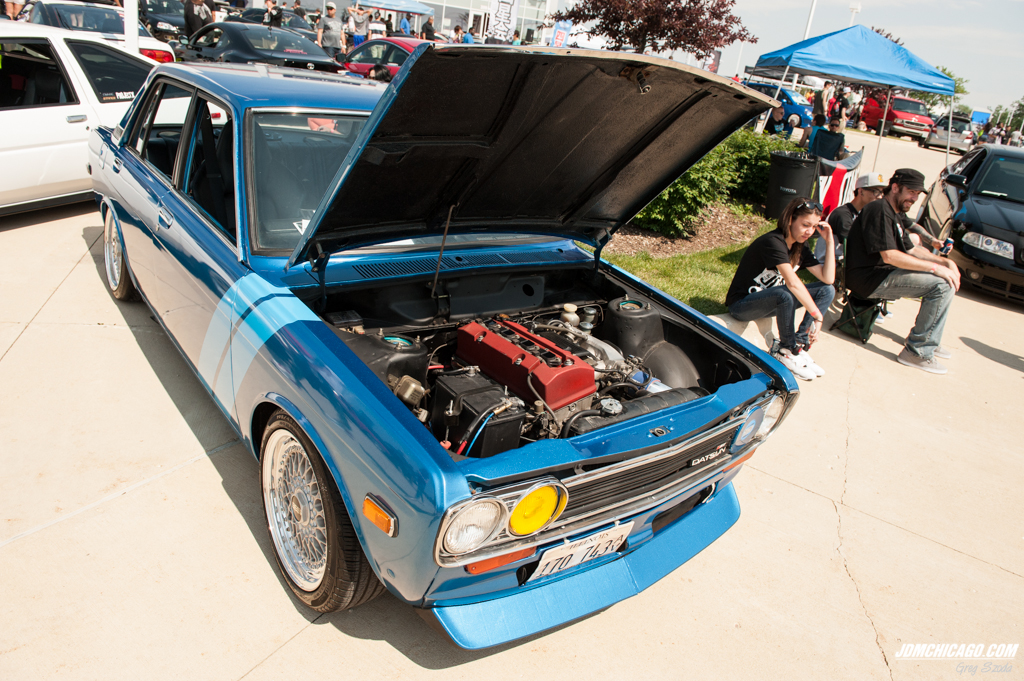 Adair's 510 that he wrapped himself. The previous color was a flat blue, so this wrap definitely threw me off.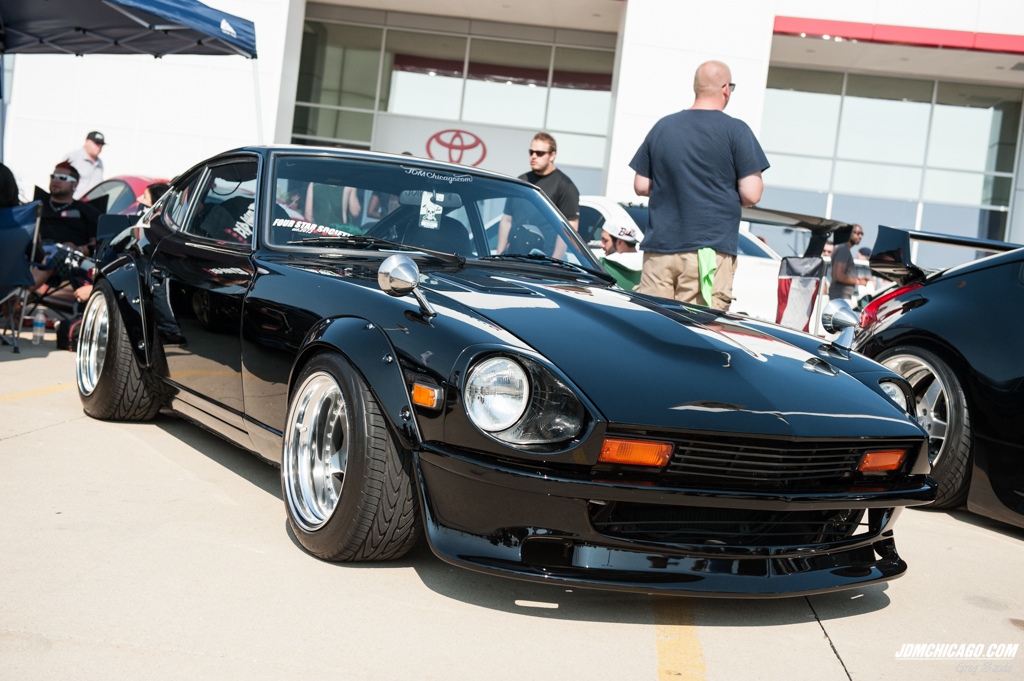 One more shot of Christine's  s30 to close things up!
 -jdmchicago
Comments
comments