What a busy weekend!  A large group hit up WekEast in NJ while I headed up to our neighbors up north to witness what was described as Canada's "Biggest and Baddest" car show.  Maybe my expectations were over the top,  but the show was of a decent size.  For reference,  I would say it was about 2/3rd's the size of last years WeakFest Chicago or maybe 1/2 the size of this years Another Level Car Show.  Nonetheless,  there was some great looking cars present and the crowds were huge!  I'll break this set into 2 parts over the next few days. Lighting was really weird at this show,  but I cranked up my 5d MK III to IS01000-1600 and shot away.  Nothing fancy,  and just batch edited to give you guys some quick and dirty pics.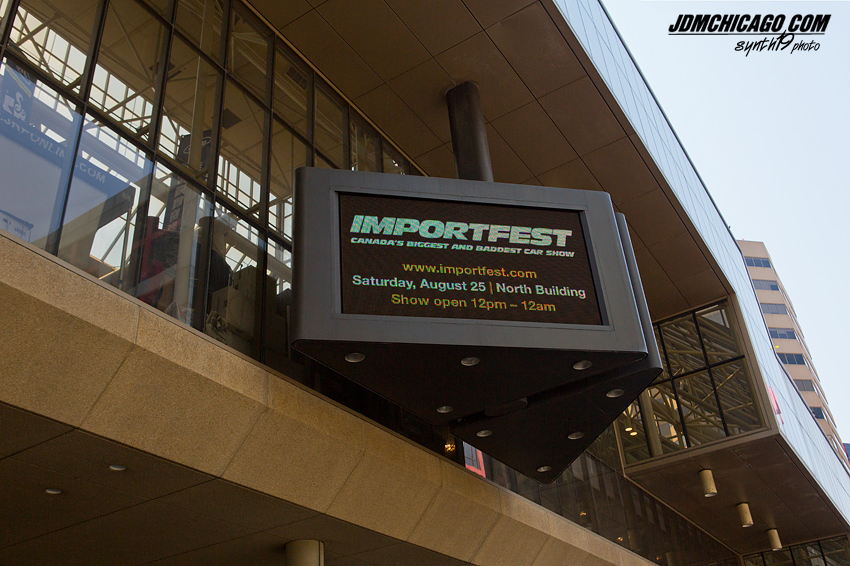 Importfest took place at the Metro Toronto Convention Centre.  It was a really nice location in the heart of downtown.  The show took place in the north hall while in the South hall…….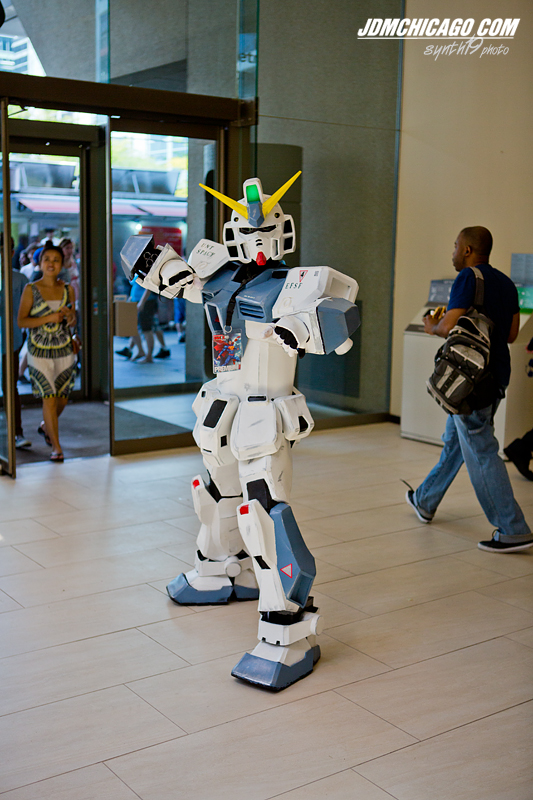 Fan Expo was taking place.  There were a ton of pretty cool costumes and what not mixed with the hardcore "car guys."
You couldn't help but stare at all the creative outfits.  Here's an actual Gundam Mecha costume someone obviously put a ton
of hours into.  It looked much better in person!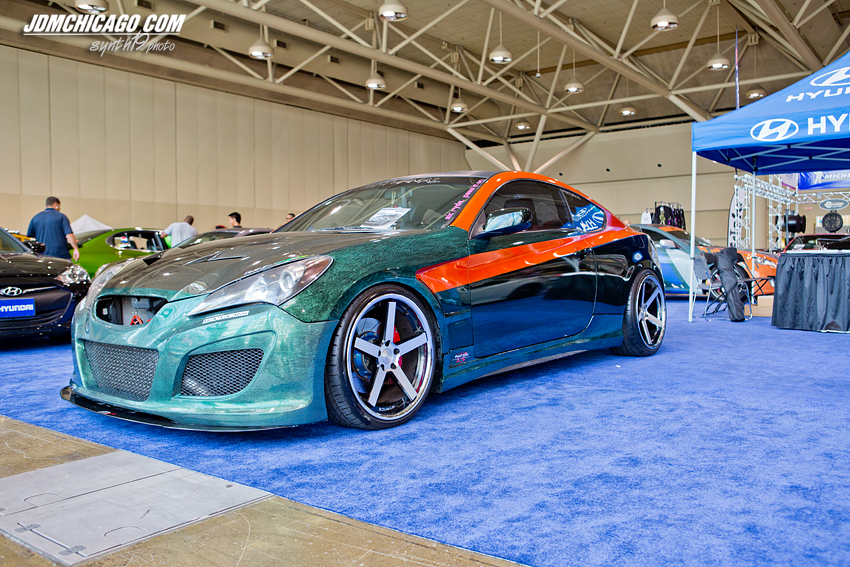 Entering the hall,  this was one of the first cars I saw.  A pretty wild "bowling ball"  front paint scheme on this Hyundai Genesis.  Wheels are "Stance Wheels."  I guess it was in due time before a wheel company jumped on the "stance"  moniker.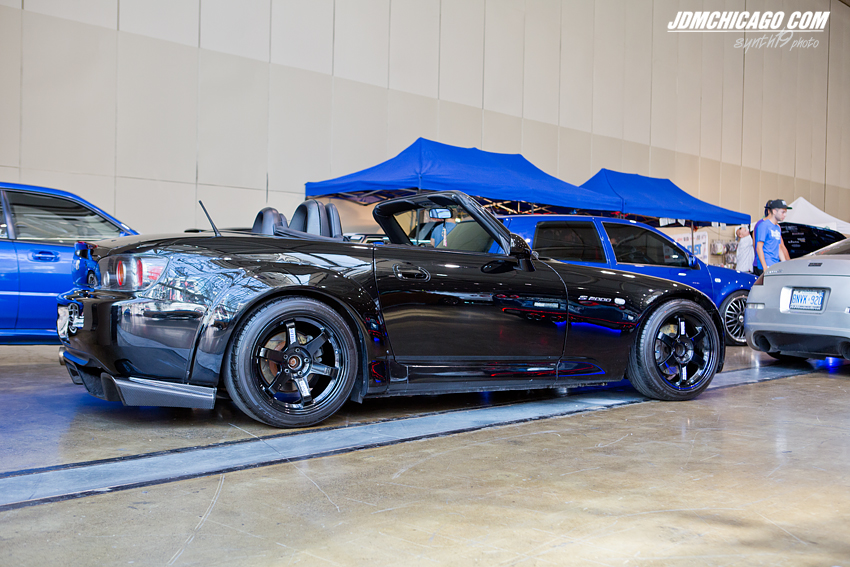 There were a plethora of Honda S2000's at this show.  This was probably one of at least 10 sets of TE37's I saw.  Typical front
Honda offsets with some contrasting more aggressive concave rears.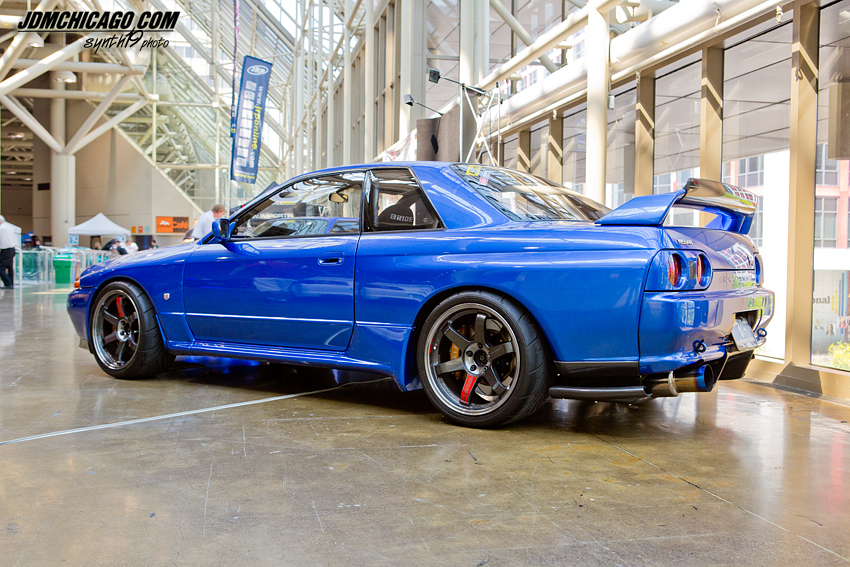 A very nice r32 GTR.  Don't know for sure,  but looks like a Bayside Blue paintjob.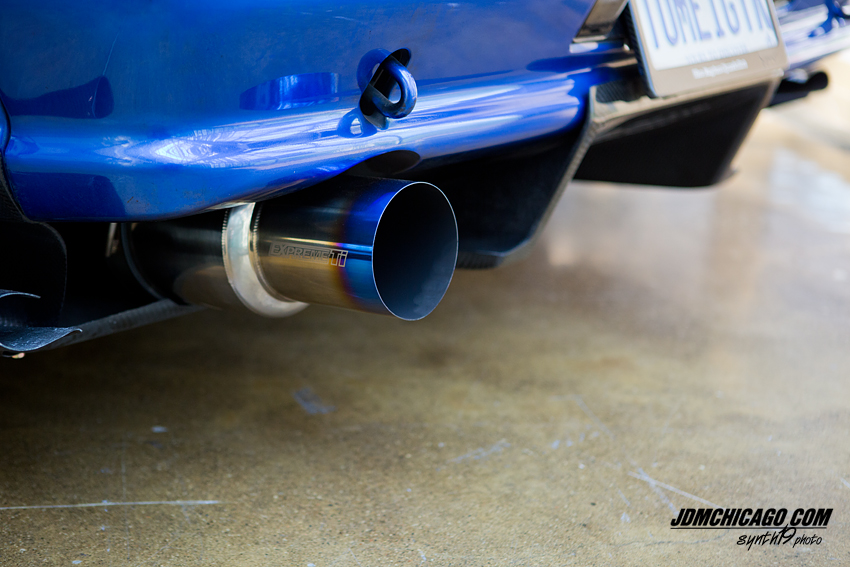 All sorts of legit parts on the r32 including this Tomei EXPREME Ti exhaust which sheds a few lbs from the OEM system.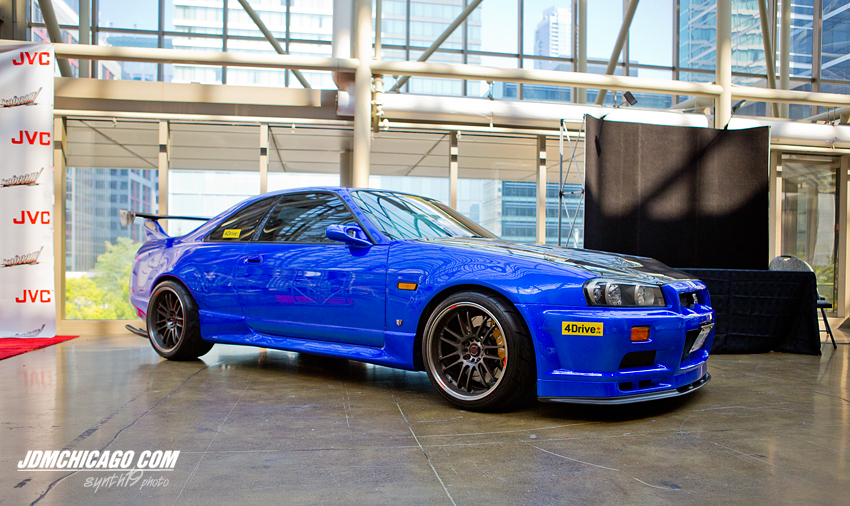 Another GTR,  this time an r33 on VOLK RE30 wheels.   There were quite a few R32 and R33 GTR's present due to Canada's much more loose importation laws.
Vossen Wheels were present with their typical baller status Benzos.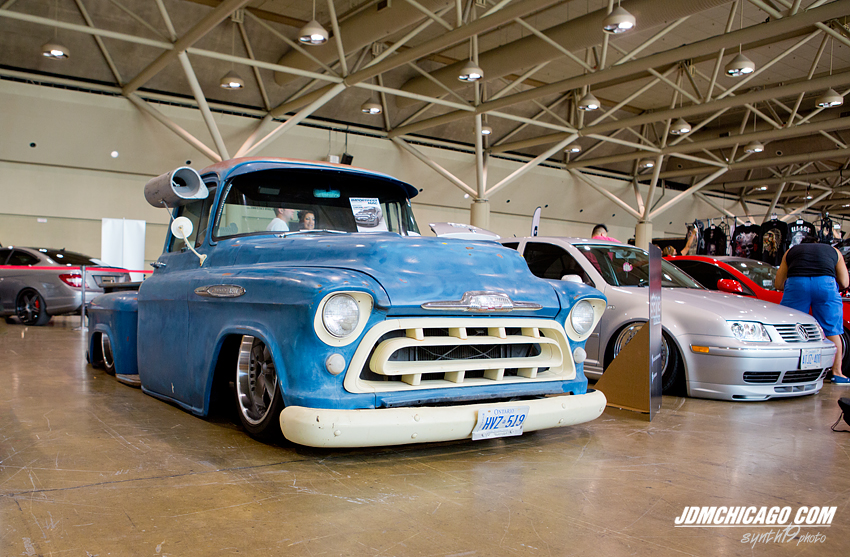 Slammed and rat rod inspired!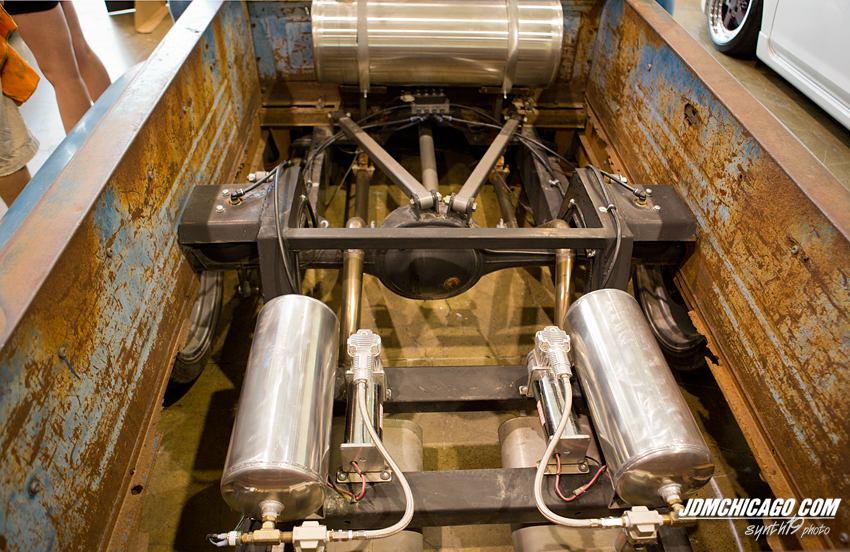 Bag setup!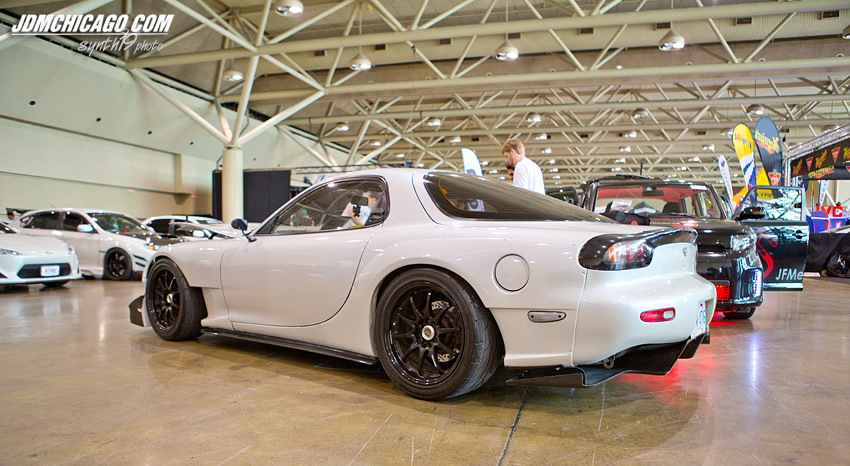 Widebody RX7 FD on Volk CE28's.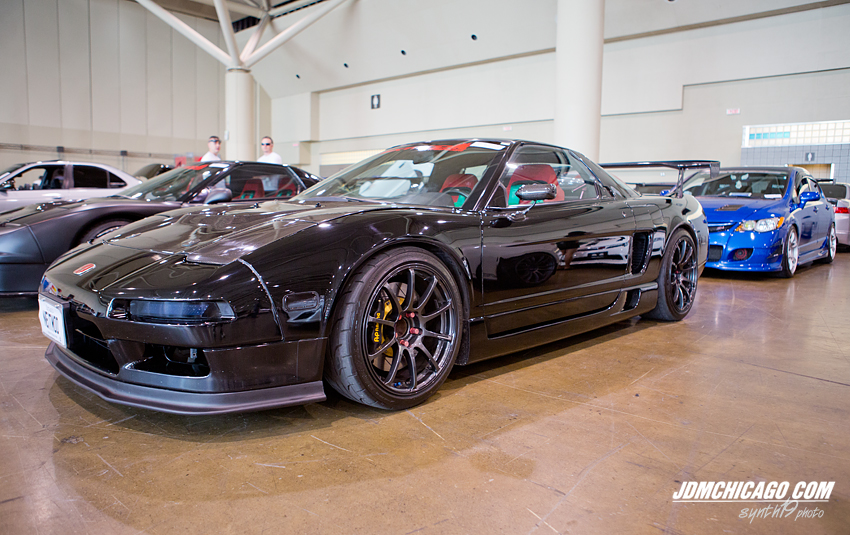 ""Oyagi's" '92 NSX he sold earlier this summer.  It was cool finally seeing this thing in person.  I didn't get a chance to meet the new owner,  but glad it looks as aggressive as I remember.  Currently on Advan RS wheels with TEIN flex coils.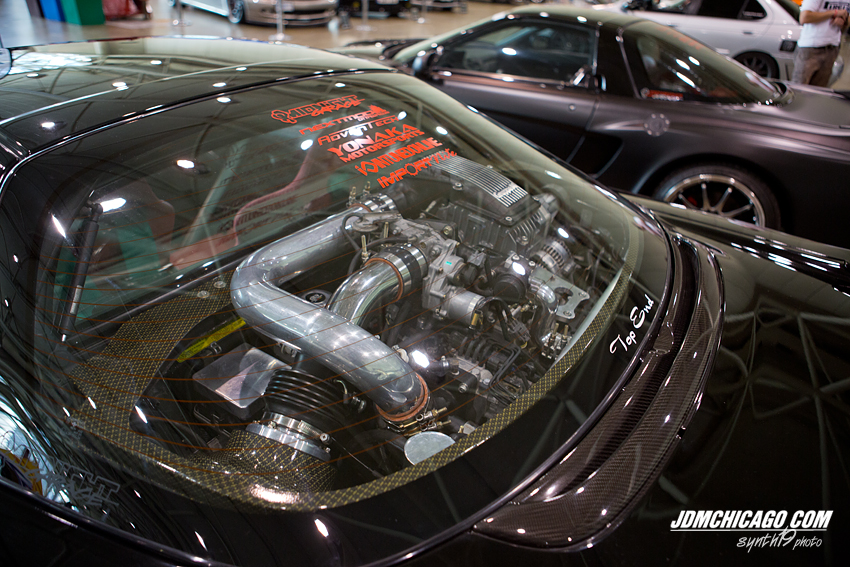 One cool thing I noticed here is the Team Top End sticker.  After Oyagi got the approval from Top End Japan,  he sent me a MASSIVE Top End sticker.   I had a few smaller versions made for myself and sent him the sticker you see here.  In case you are wondering,  this is a pretty rare Gruppe M Supercharger.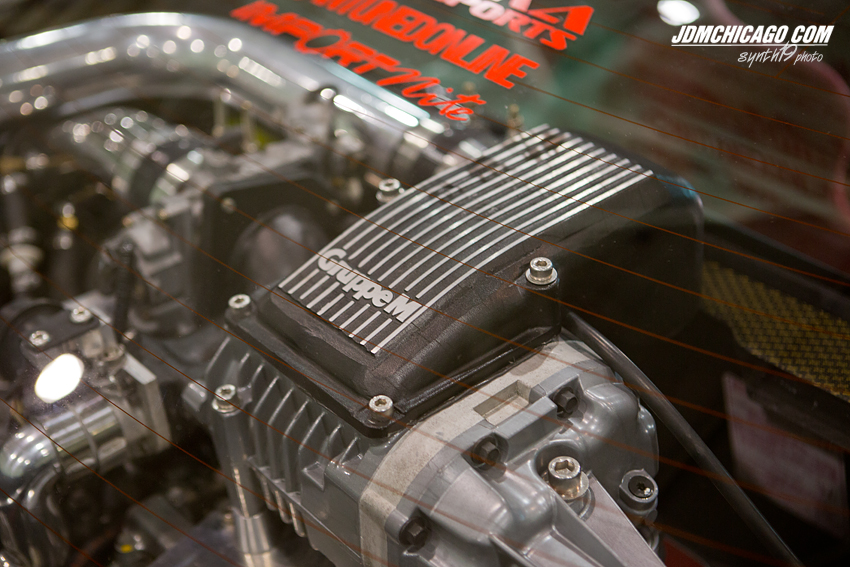 A closer look……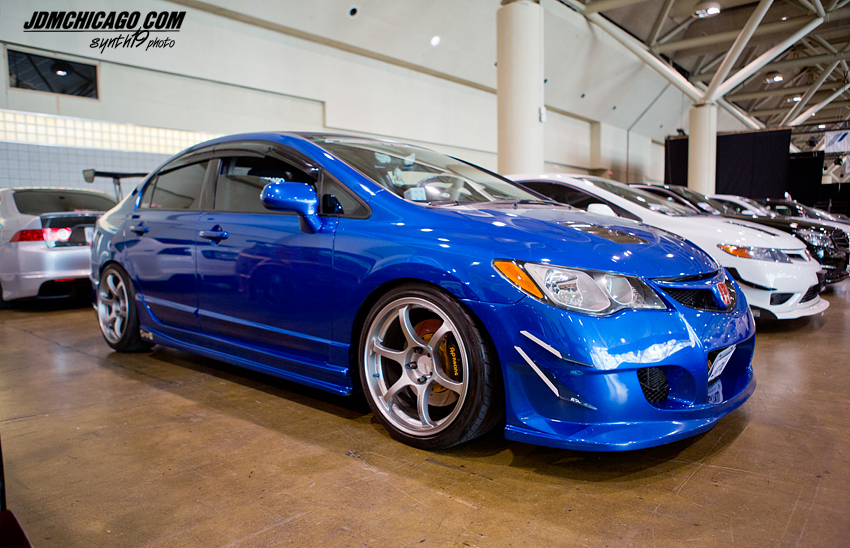 Really clean Acura CSX on Advan RGII wheels and an Ings +1 kit (not sure if authentic or not).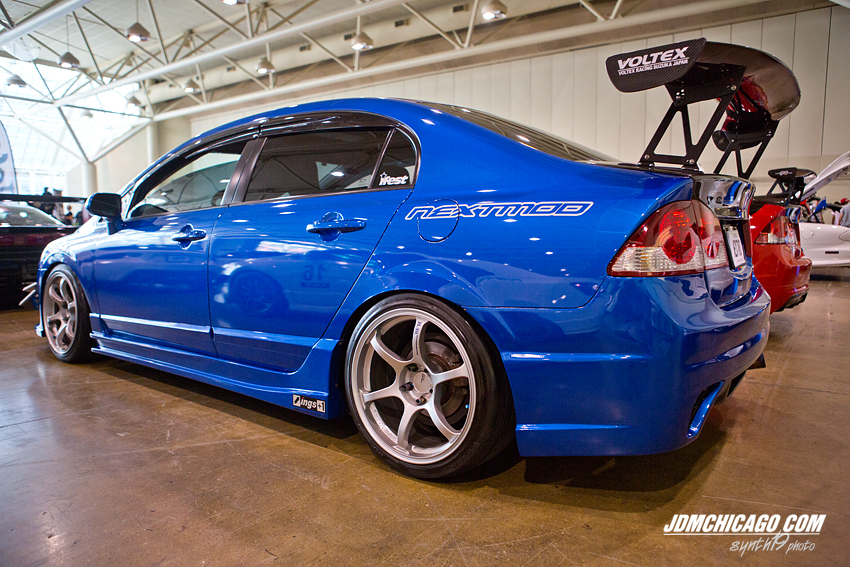 Voltex wings sets it off nicely.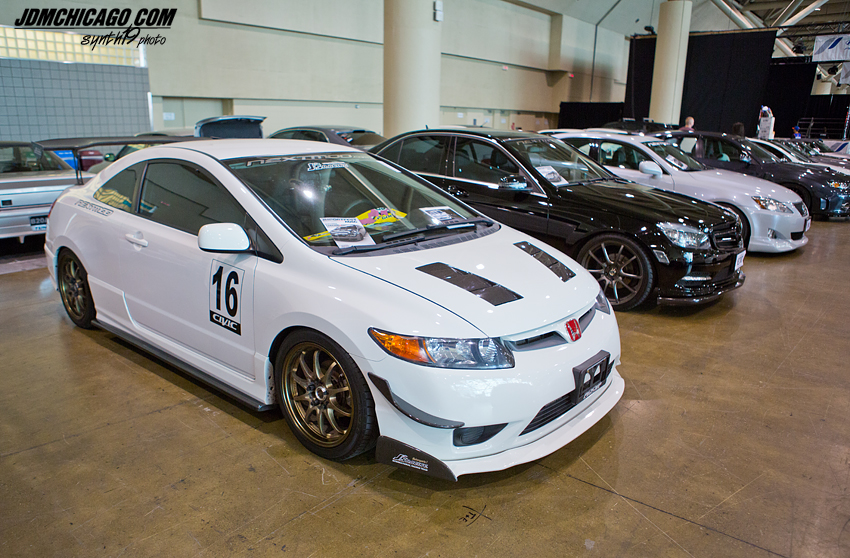 Race inspired Civic in the nextmod group on Volk CE28's.  Really feeling this scheme with the carbon fiber accents.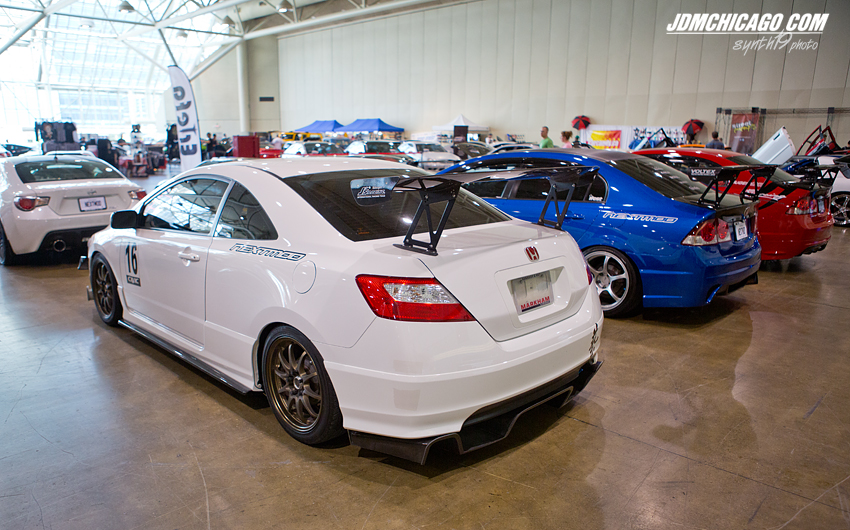 And a rear shot of a pretty aggressive rear diffuser.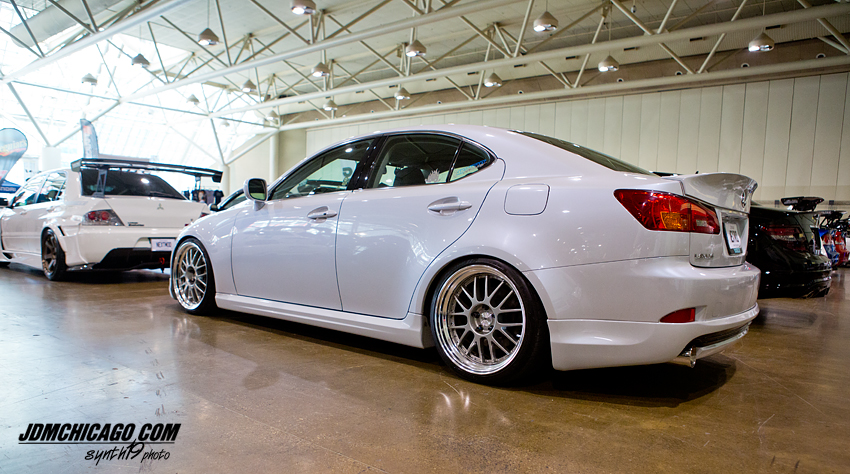 Clean Lexus IS on SSR MS1's.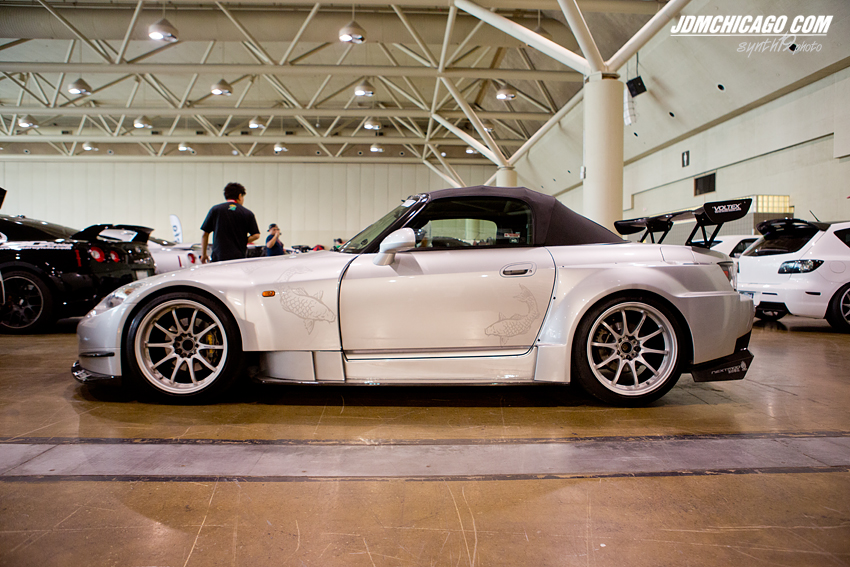 Amuse widebody on the S2000 with CE28's. It has a very "classic" 2005 look.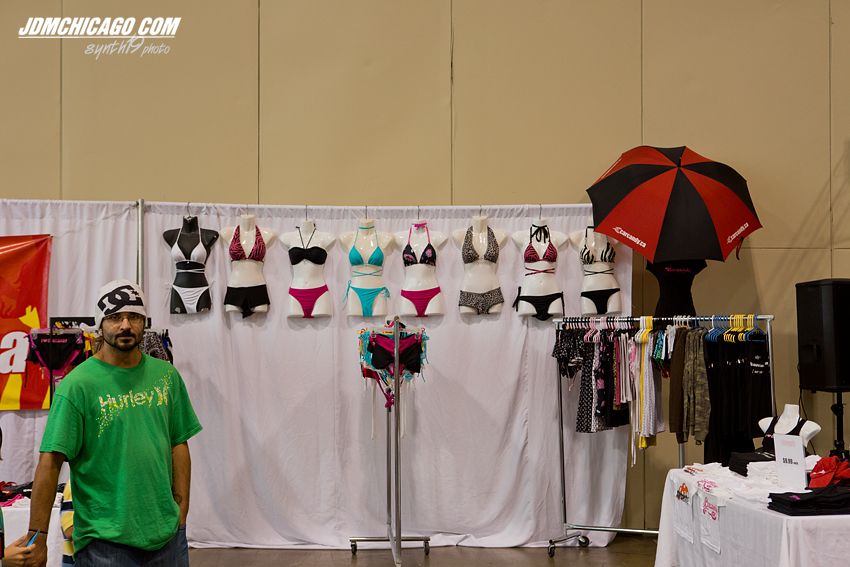 Yeah,  if you're looking for a new bikini…  come to Importfest!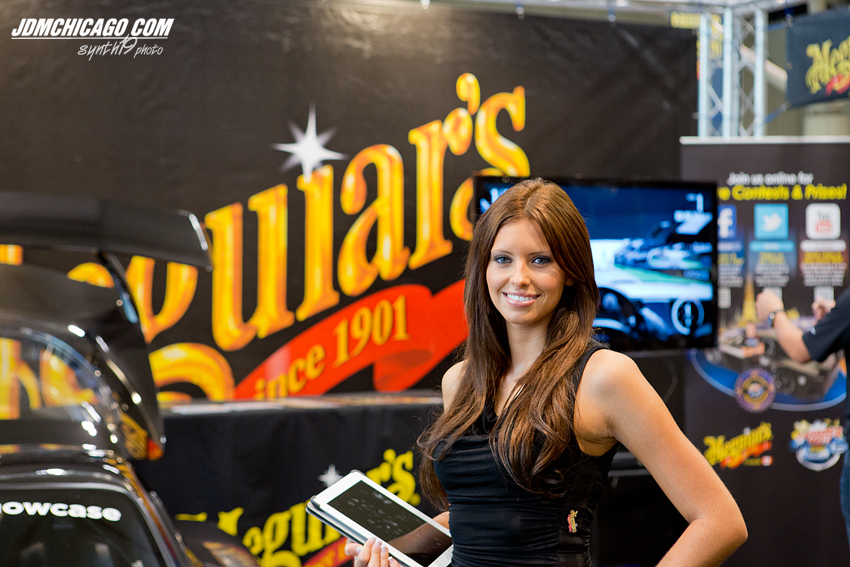 I think most people know we try to operate a classy operation here at JDMC,  so glad to post a classy looking model supporting the Mequiar's booth.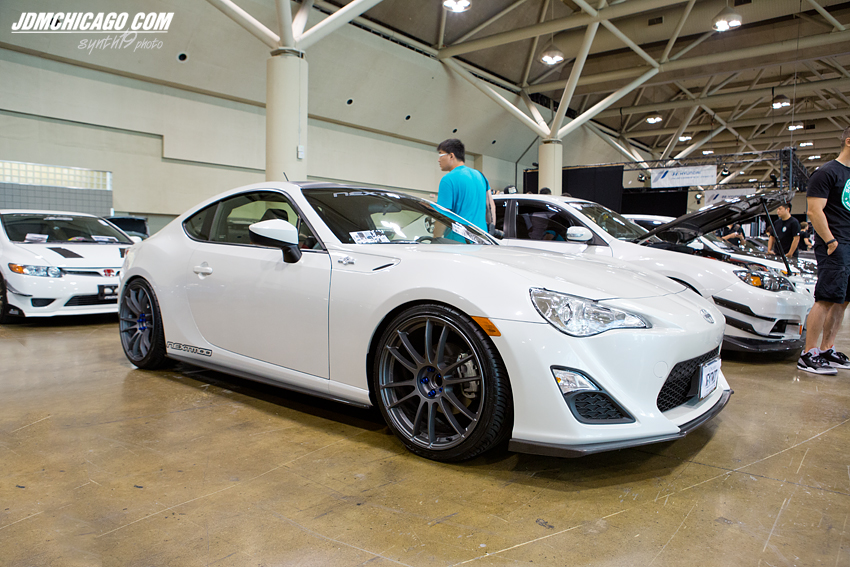 Jay,  this one's for you!  Scion FR-S on Gram Lights.  Fitment was on point here.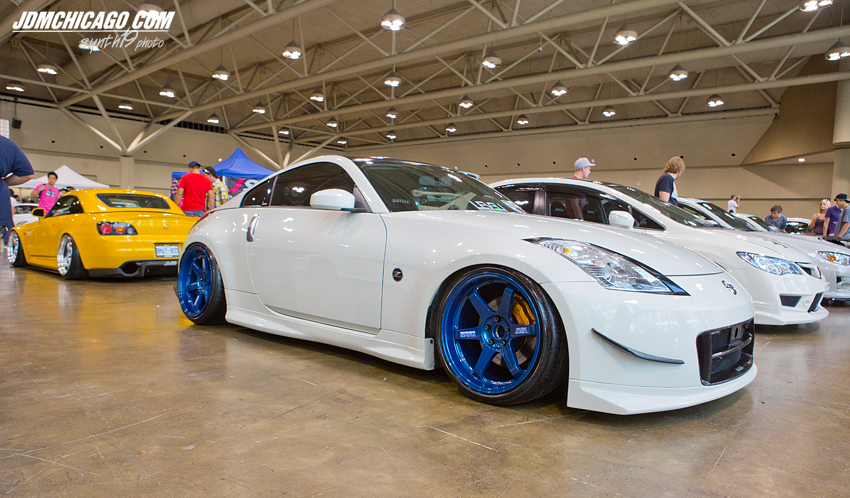 Wrapping up today's coverage with a Nismo-outfitted 350z on guess what wheels?  Part II tomorrow!
Comments
comments