Time for part 2…..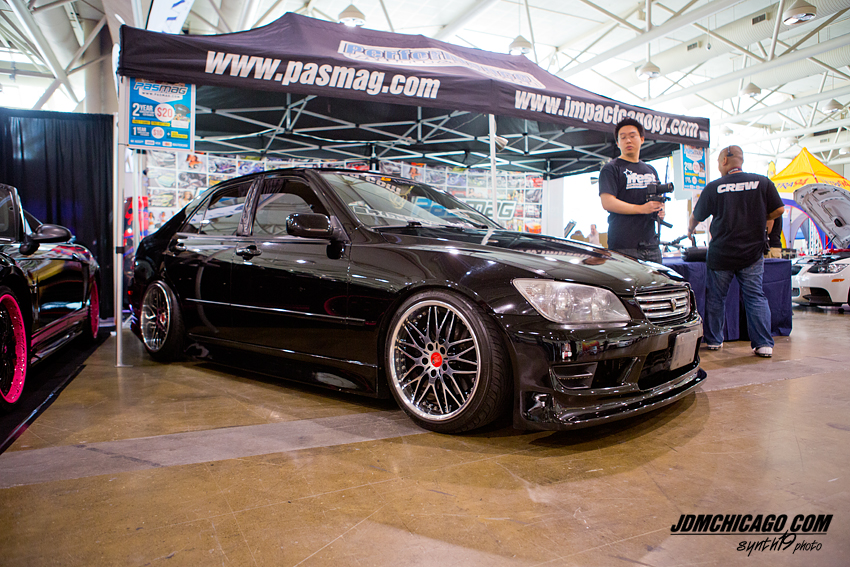 Here is Aidan's clean VIP-inspired IS300 from Liberty VIP Car Club.  The owner seemed really passionate about his car and took the time to show and describe some nice details amidst the blaring house music. I'm diggin those limited edition centercaps on the Leon Hardiritt Bugel wheels.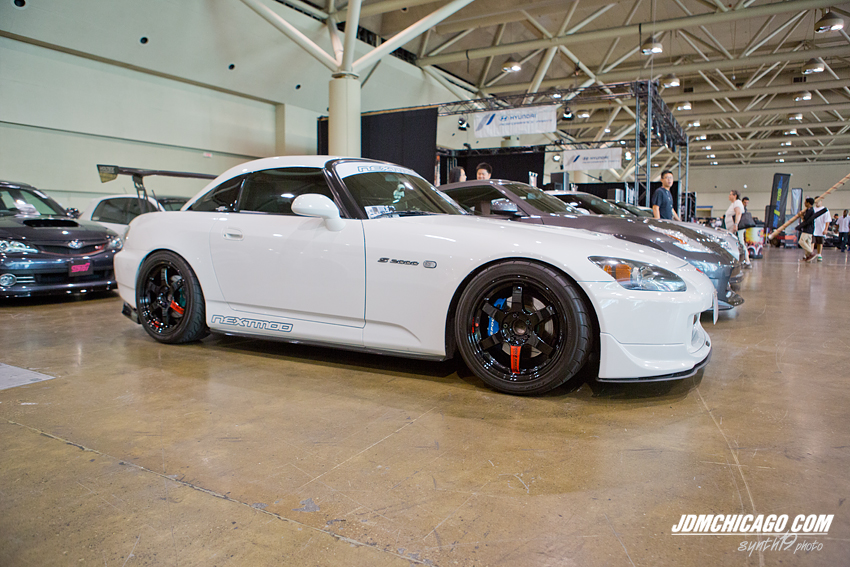 Another S2k….guess what wheels? haha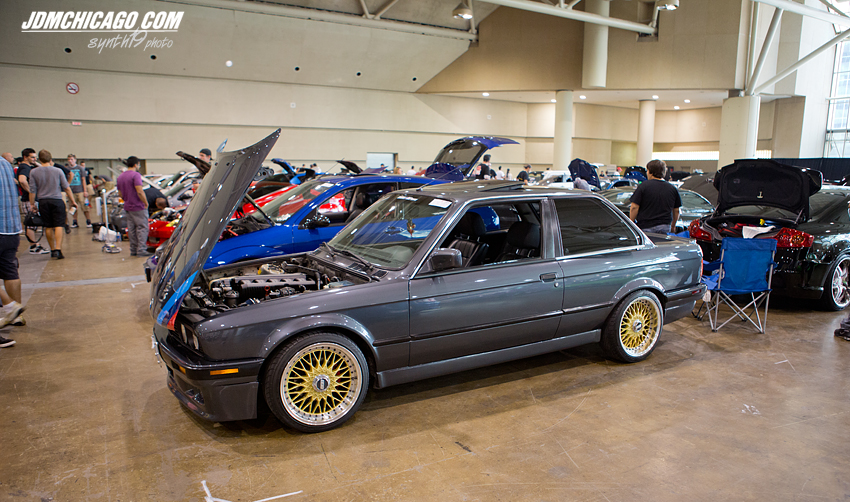 Really clean e30. Guessing an M motor swap on a 325.  Someone correct me if I'm wrong.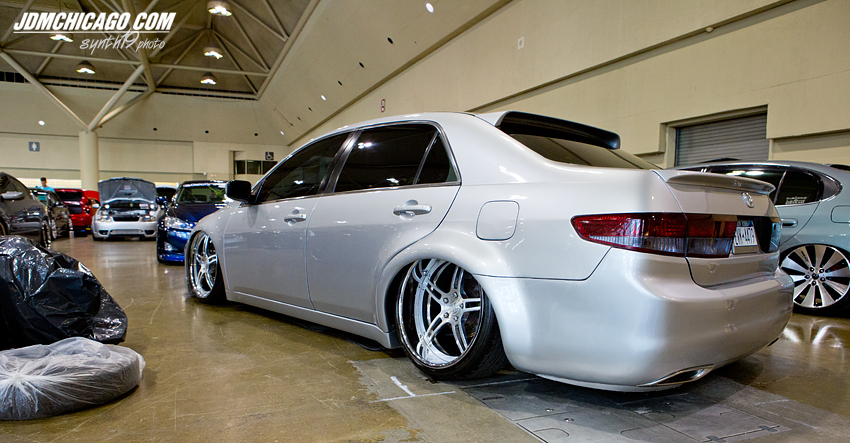 Crazy looking Honda Accord on bags.  Like it or not,  a pretty quality build if you're into this style.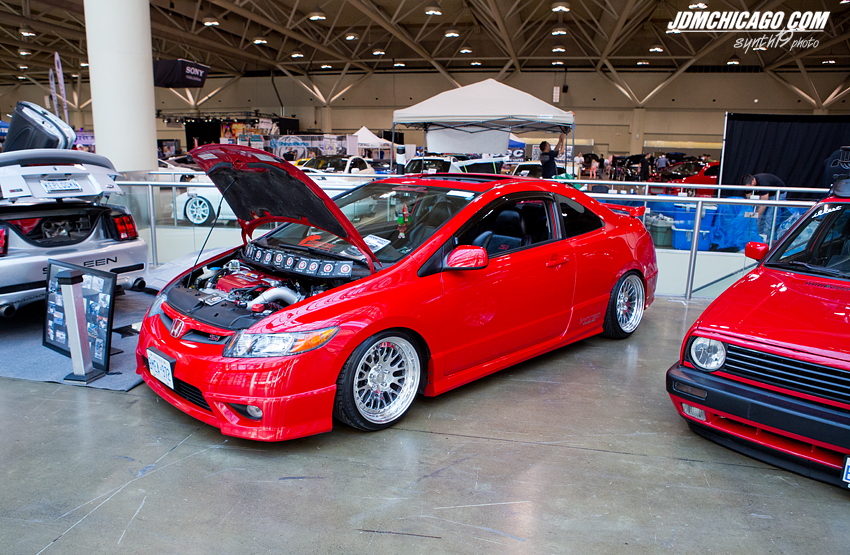 Si on CCW wheels.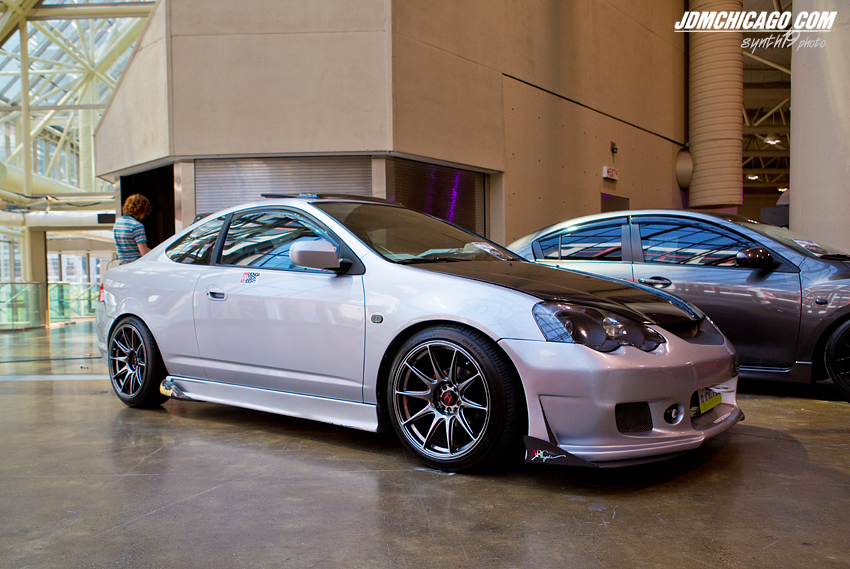 Clean Acura RSX.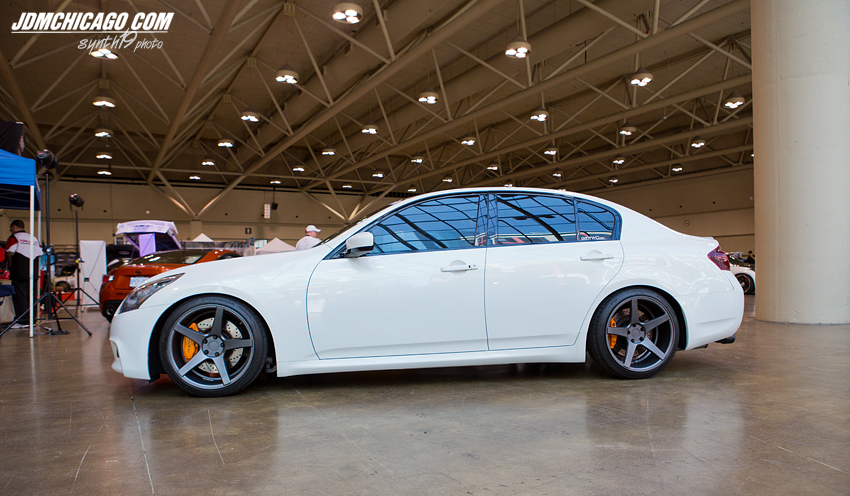 G37 Sedan on Avant Garde wheels.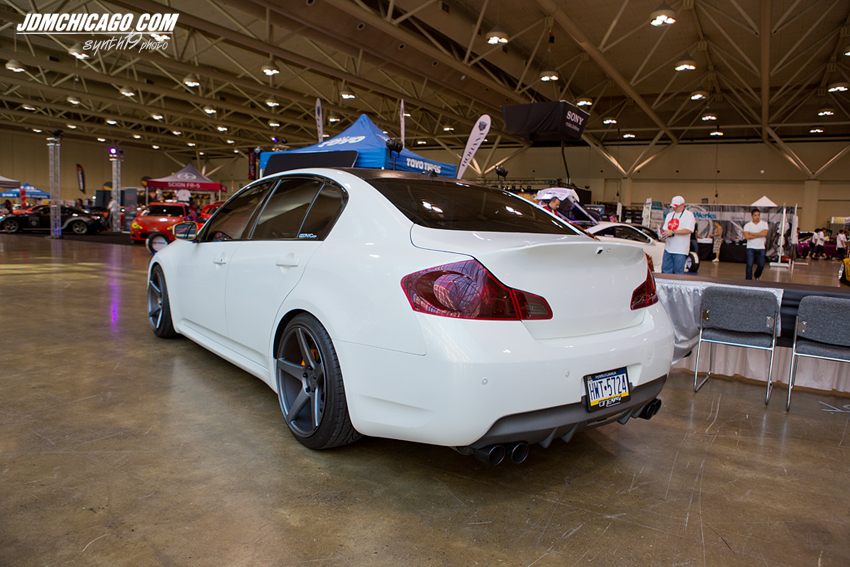 Molded CLS style trunk on this G37 with integrated rear view camera.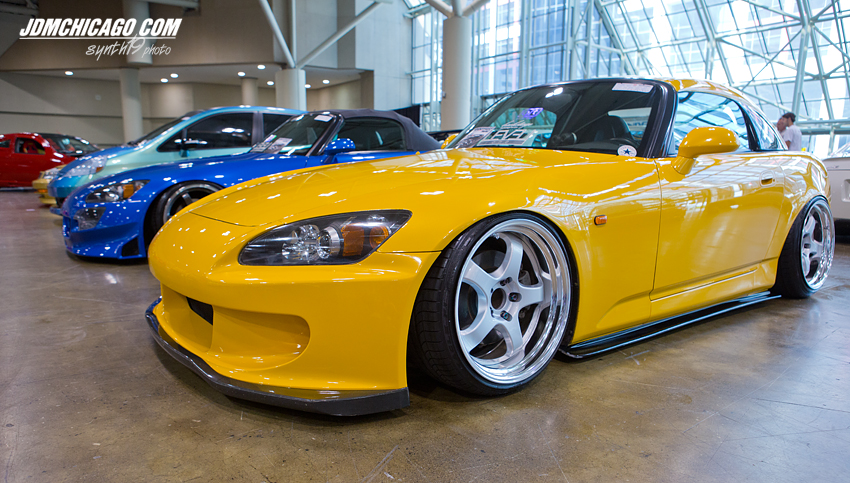 Crazy fitted S2k on Meisters.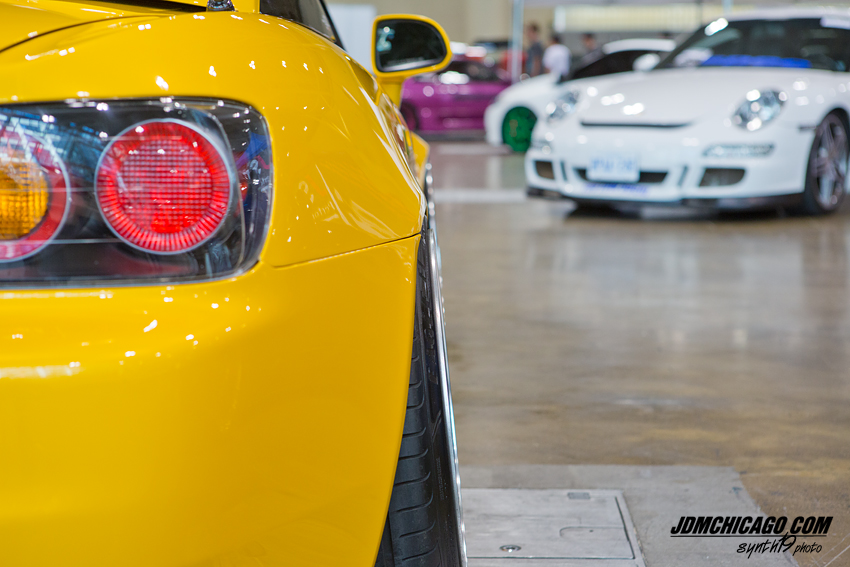 Dat rear fitment.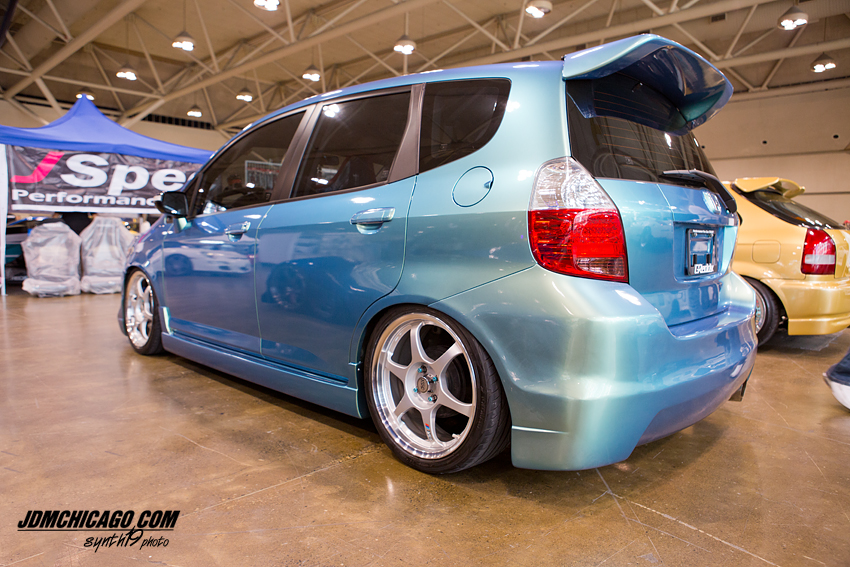 Pretty cool Honda Fit in some sort of chameleon-like vinyl wrap.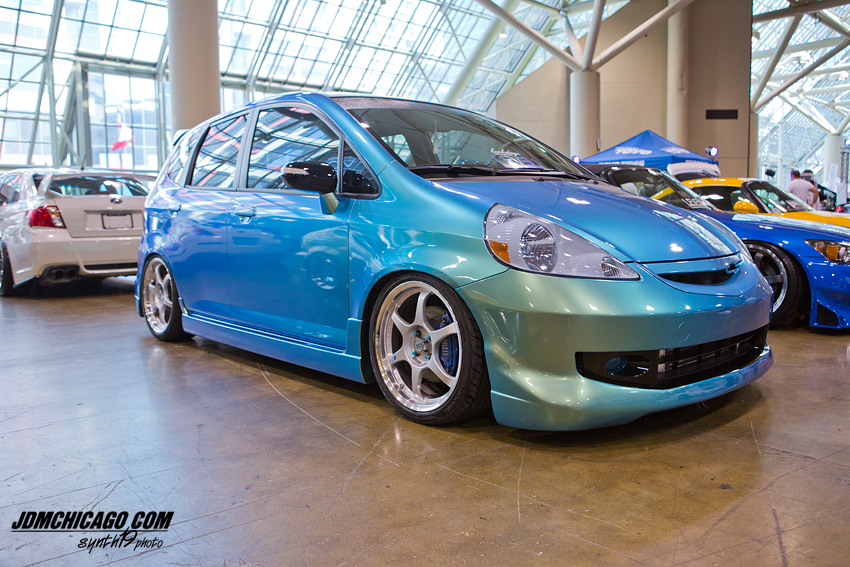 Another shot of the Fit with the blended wrap scheme.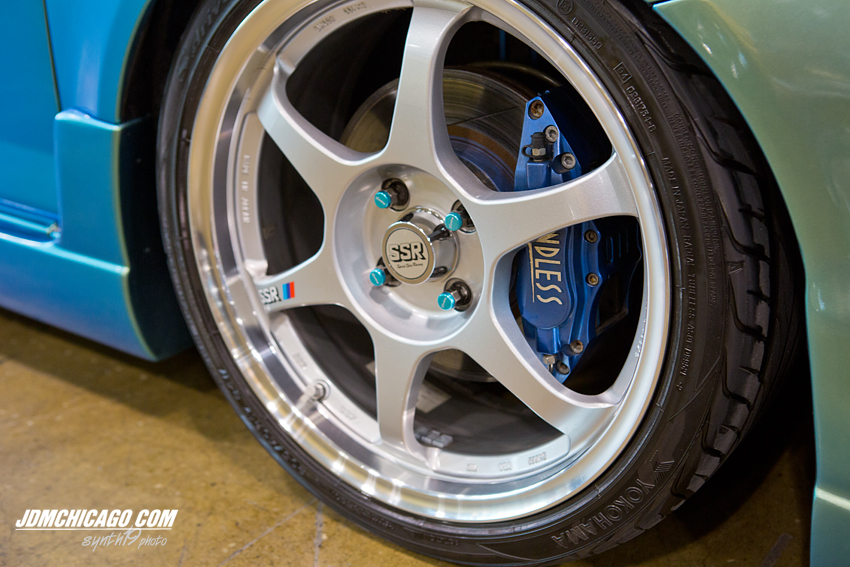 Endless brakes tucked nicely under a set of SSR Type C's.  Lots of quality here.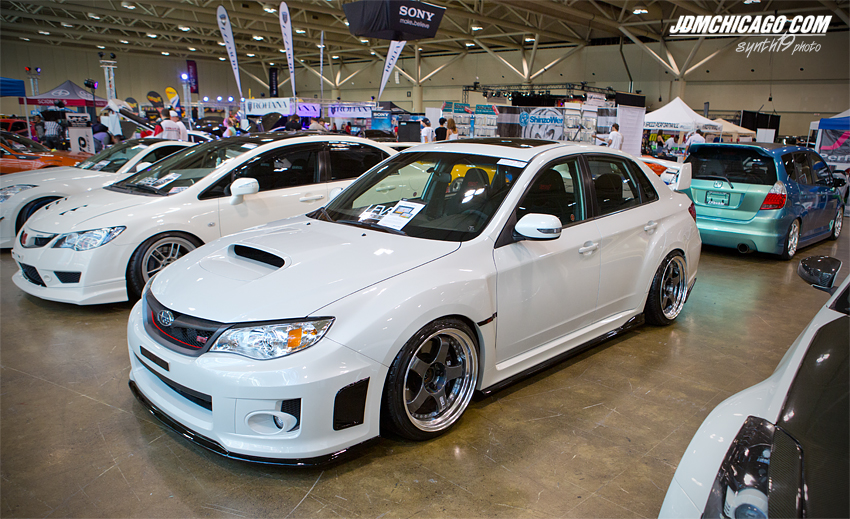 One of my favorite cars from the show.  The sti sedan is too often neglected compared to it's sporty-hatch brother.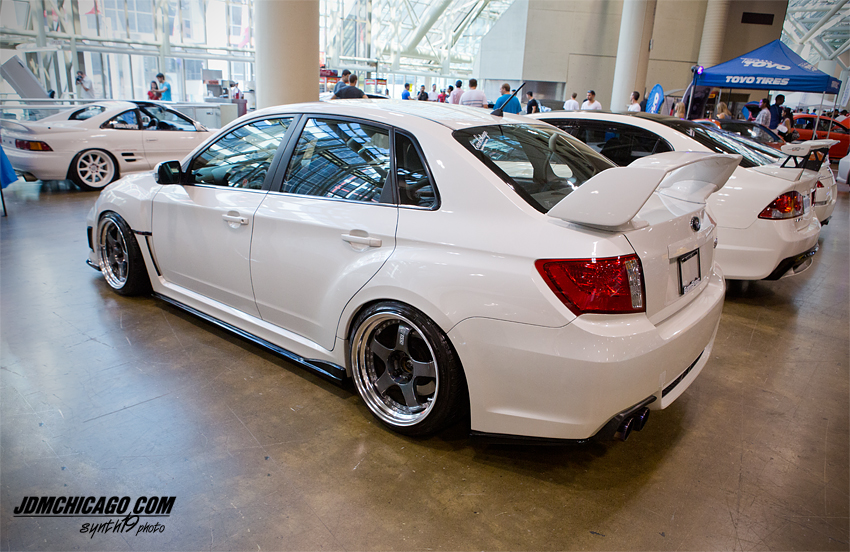 Great overall package.  I'm a sucker for side splitters and Professors.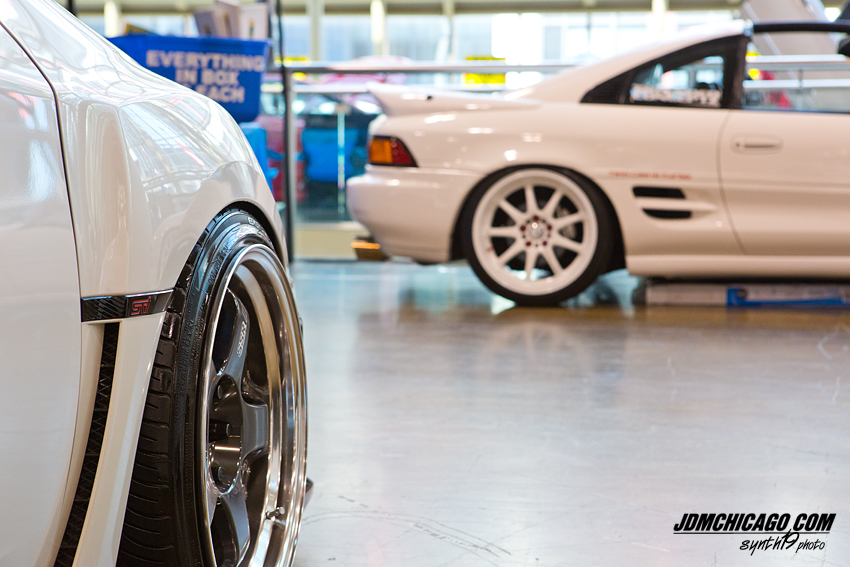 Stretch and poke? But what's that in the background?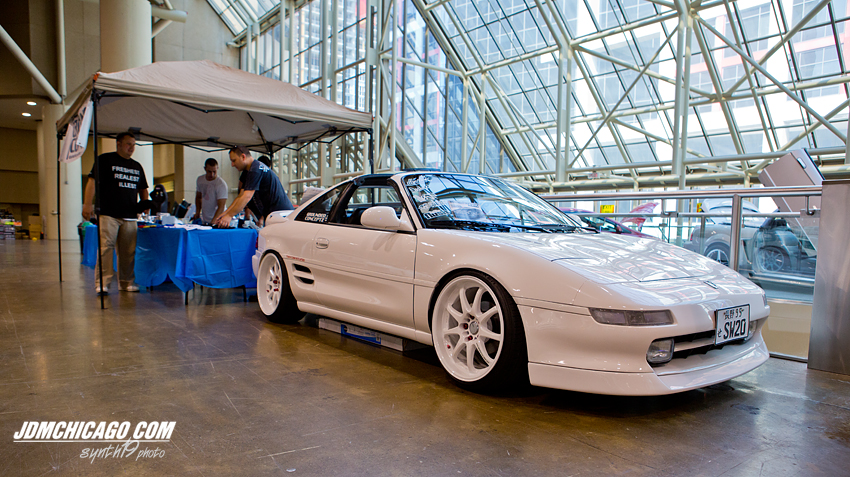 Mr2 on work emotions XD9's.  Wish the sideskirts were even with the front lip.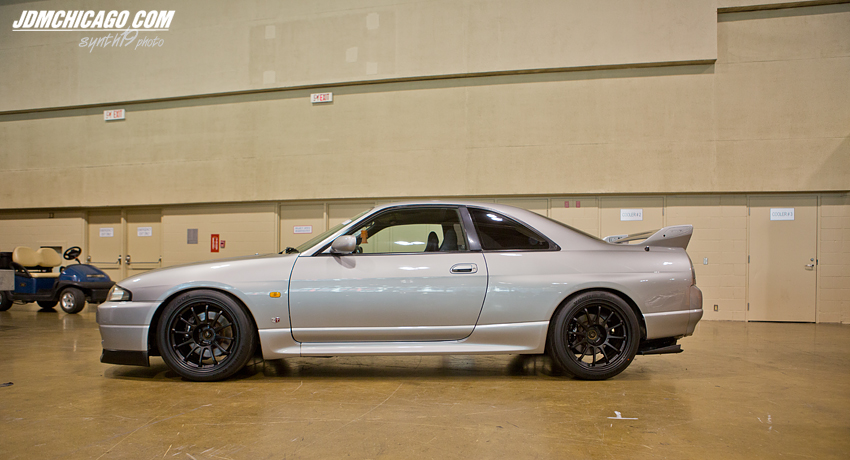 Poor lonely r33.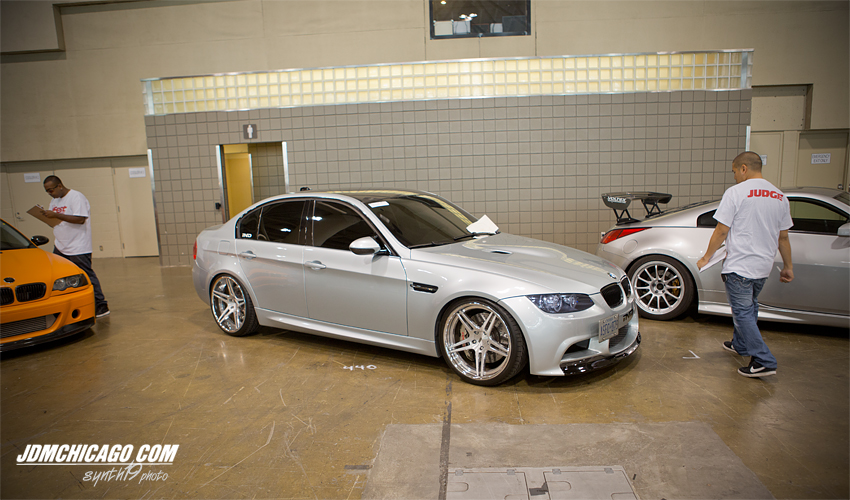 Chicago's IND repped on this e90 M3 on ADV.1 wheels.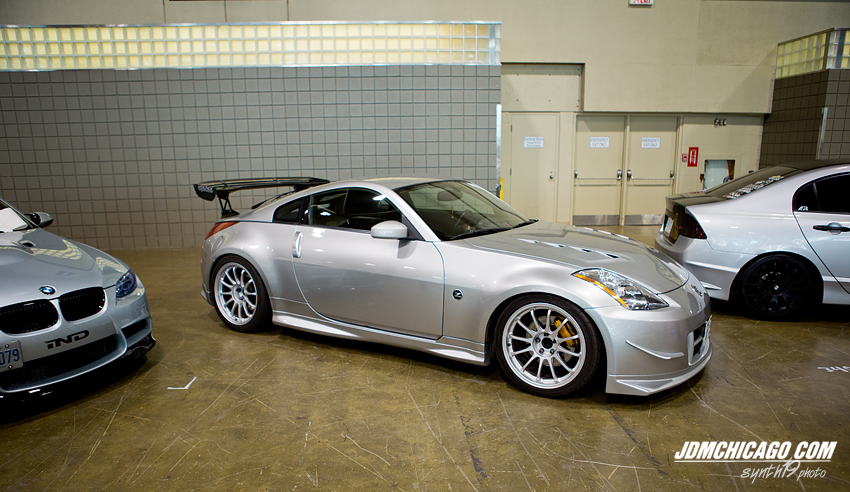 The Canadian's love their big wings.  I approve.  Nismo kitted 350z on SSR Type F's.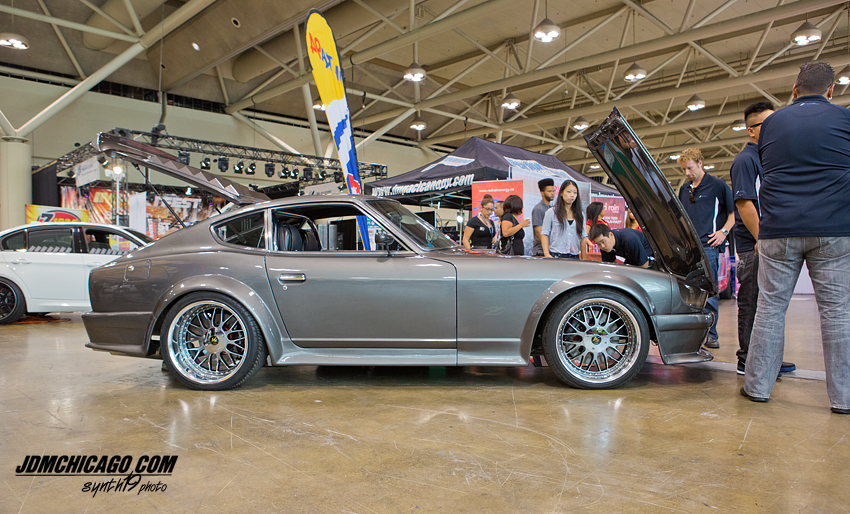 Wish wheels were maybe a few sizes smaller and better fitment up front.  Other then that,  this s30 is as clean as it gets.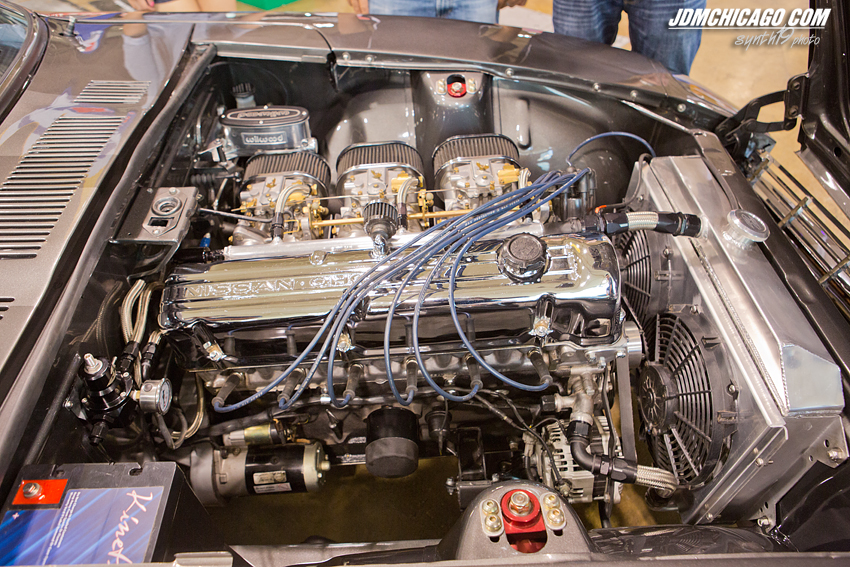 Period correct L series motor with triple carbs and plenty of bling.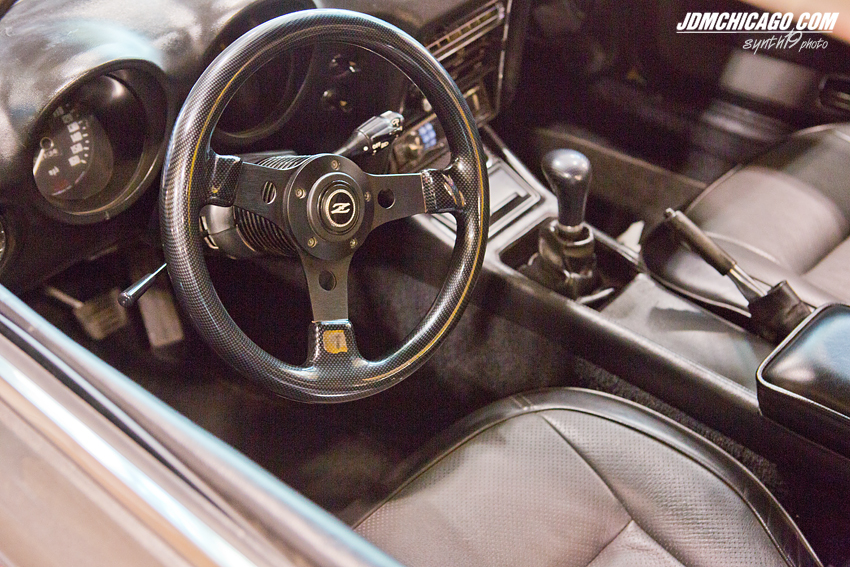 I was VERY tempted to straighten out that steering wheel.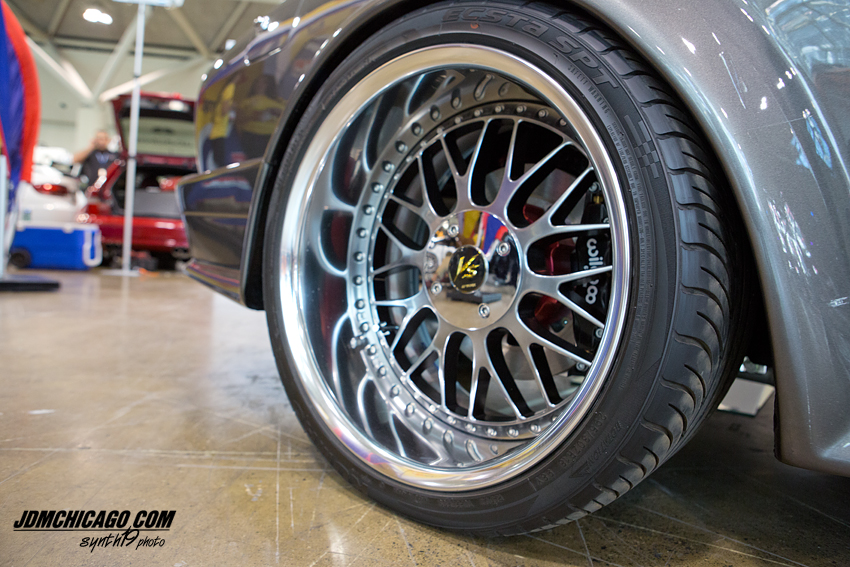 Massive lip on the Work VS-XX's.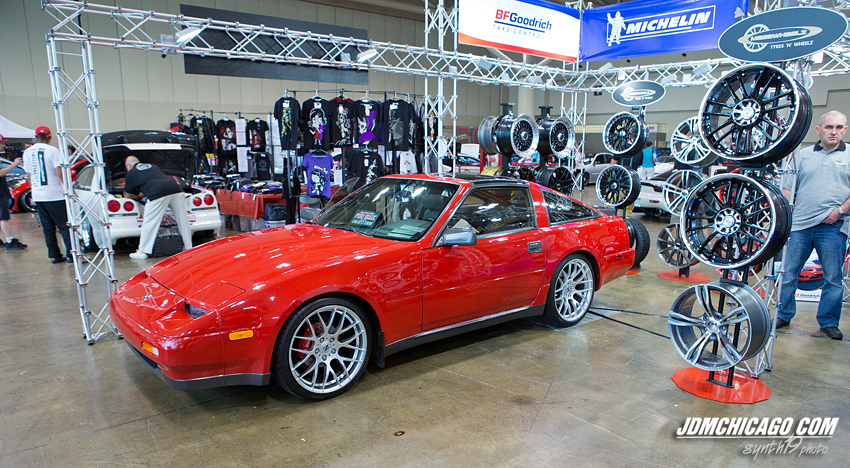 Speaking of Z's….. Really clean Z31.  For sale if anyone is interested.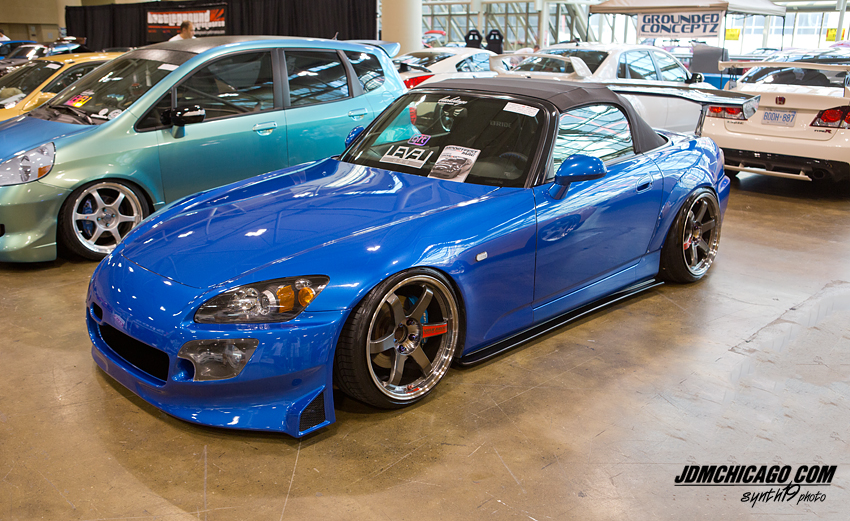 Another fav from the show.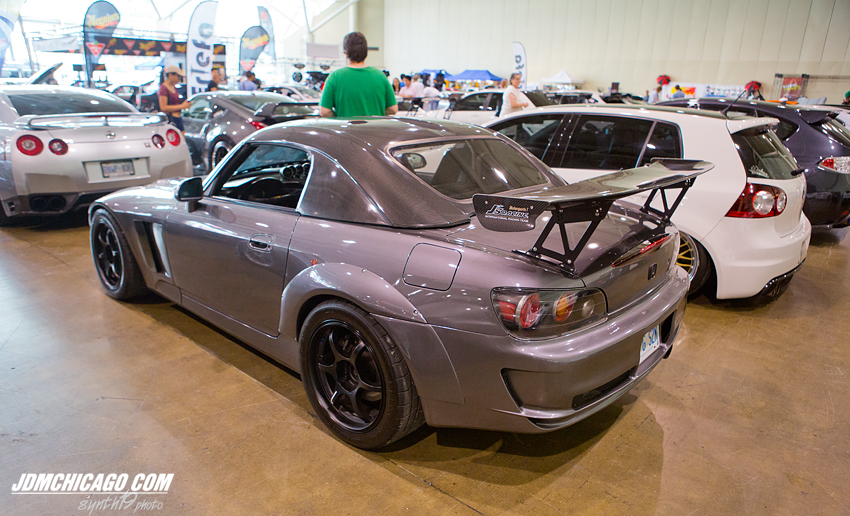 It's not you… there were quite a few S2000's at Import Fest.  Part 3 probably on Friday!
Comments
comments