OK! We are finally done with our Japan Coverage. Thanks to Ahmed for sharing this incredible trip with us! Here are all the links to get you caught up:  Part 1, Part 2, Part 3, Part 4, and Part 5.
Day 9: Our last full day here in Japan. We headed to the temples in Nikko, the Kegon Waterfalls, and the last group dinner with the Japanese Z club.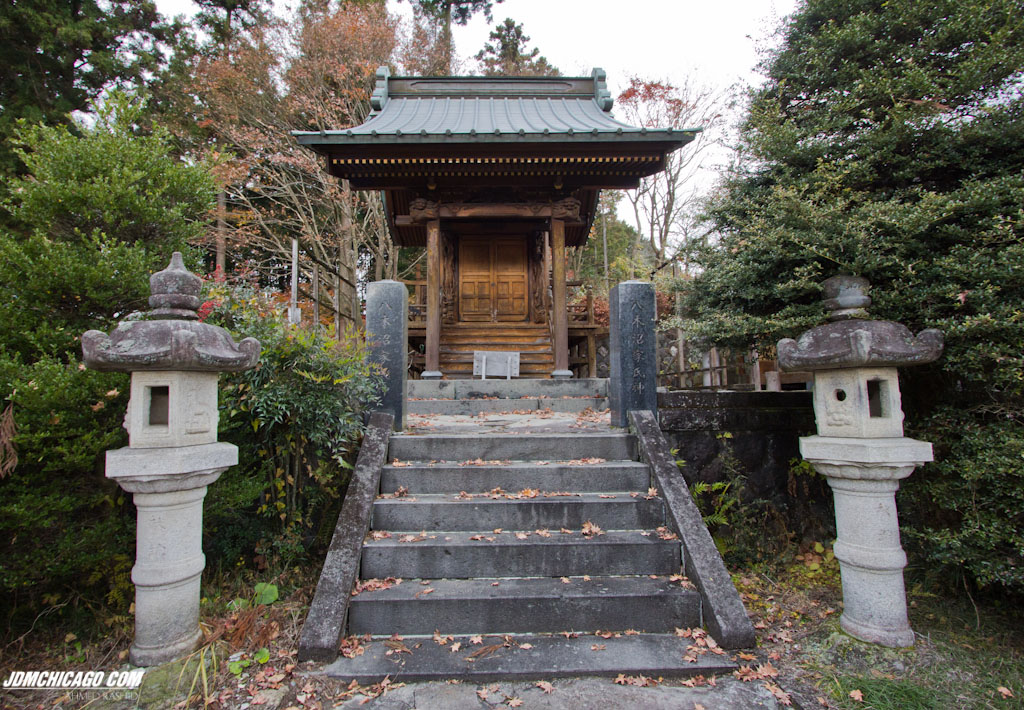 \S
Shrine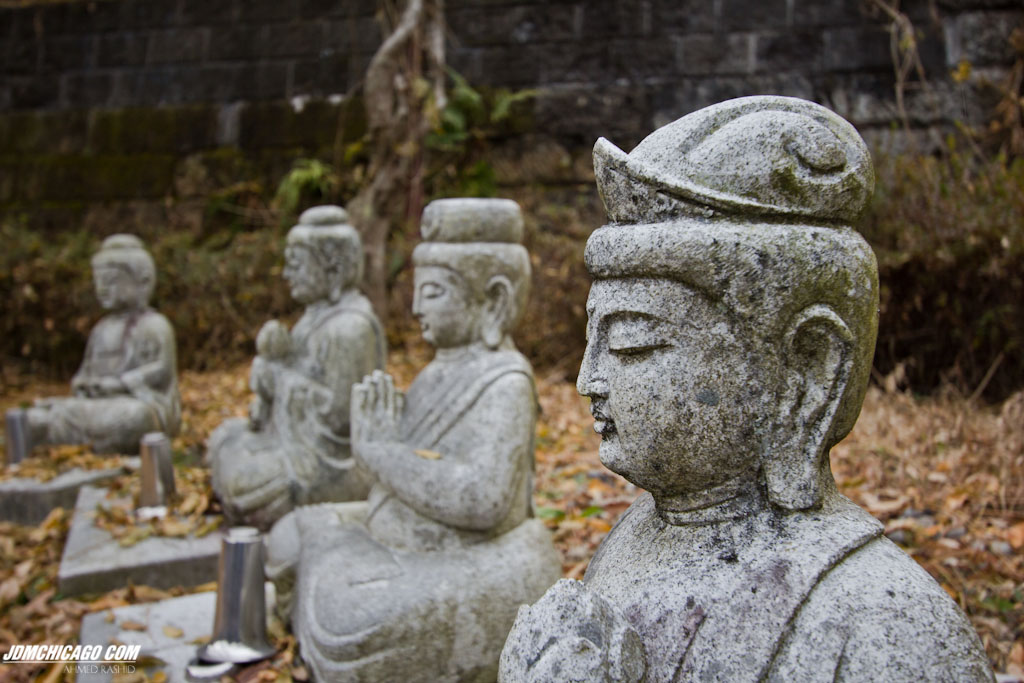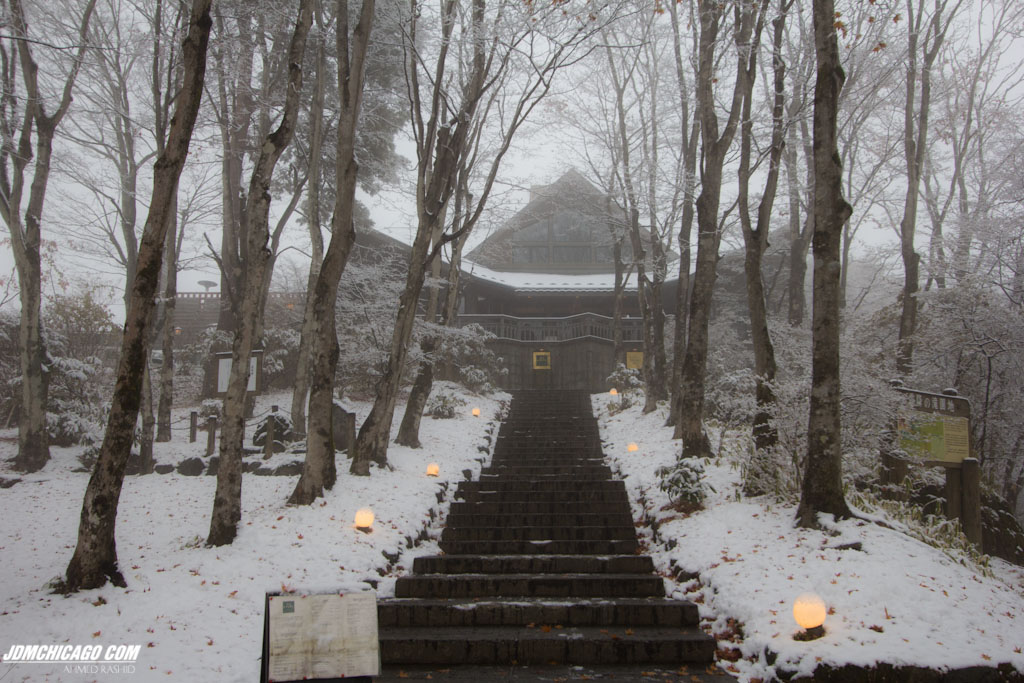 As we drove into the mountains, I feel asleep. I woke up to all this snow! This is Misty Mountain restaurant, where I ate the best lamb chops of my life.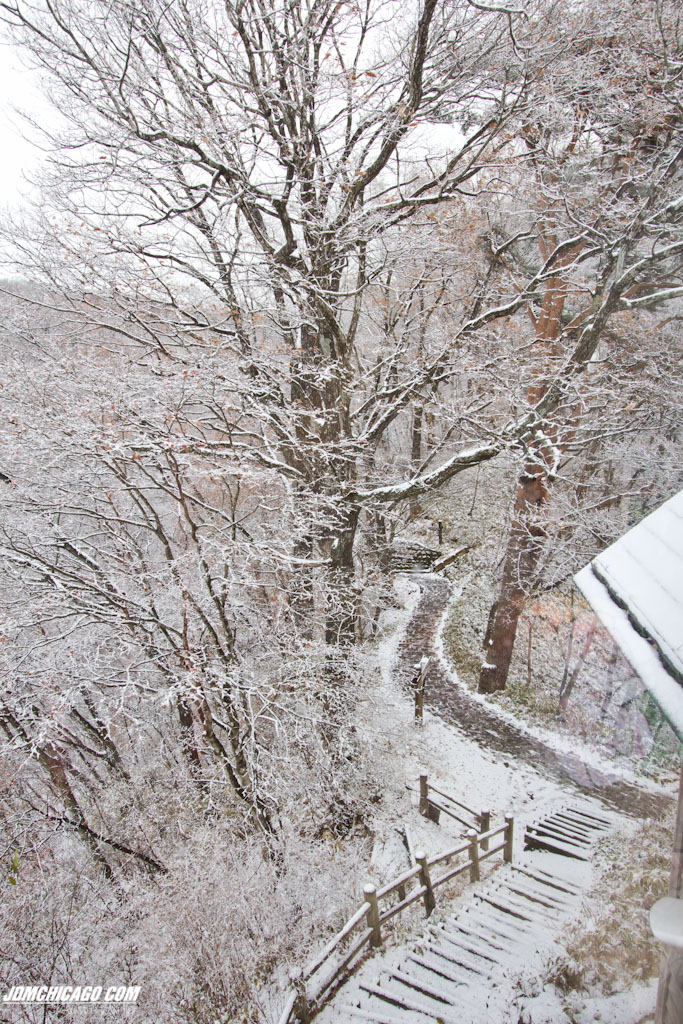 View from upstairs
On the drive to the Nikko Temples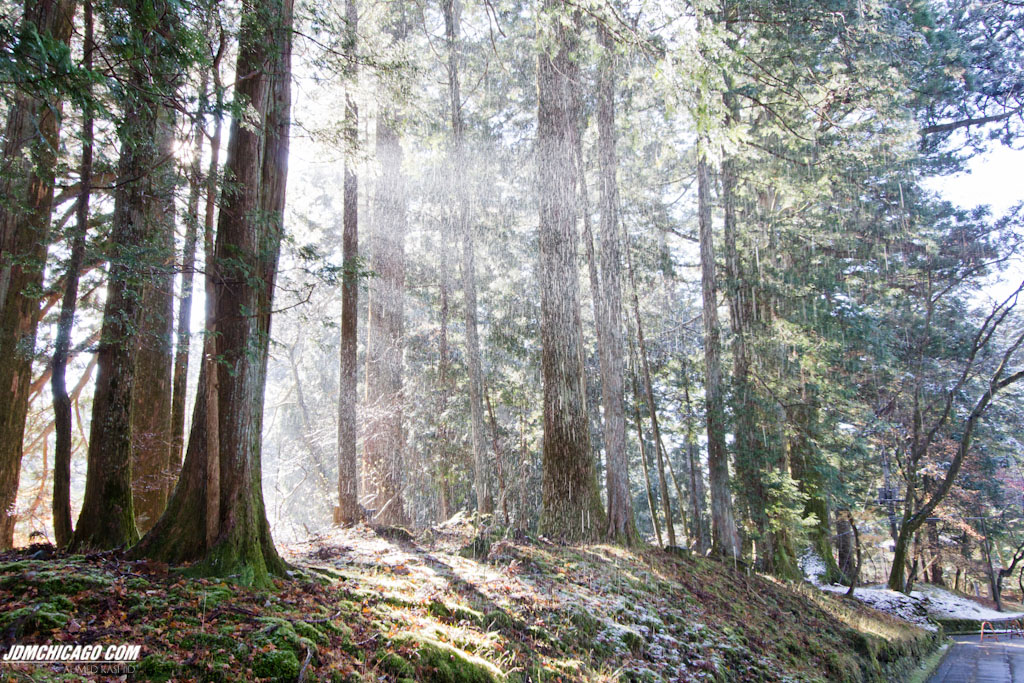 On the temple grounds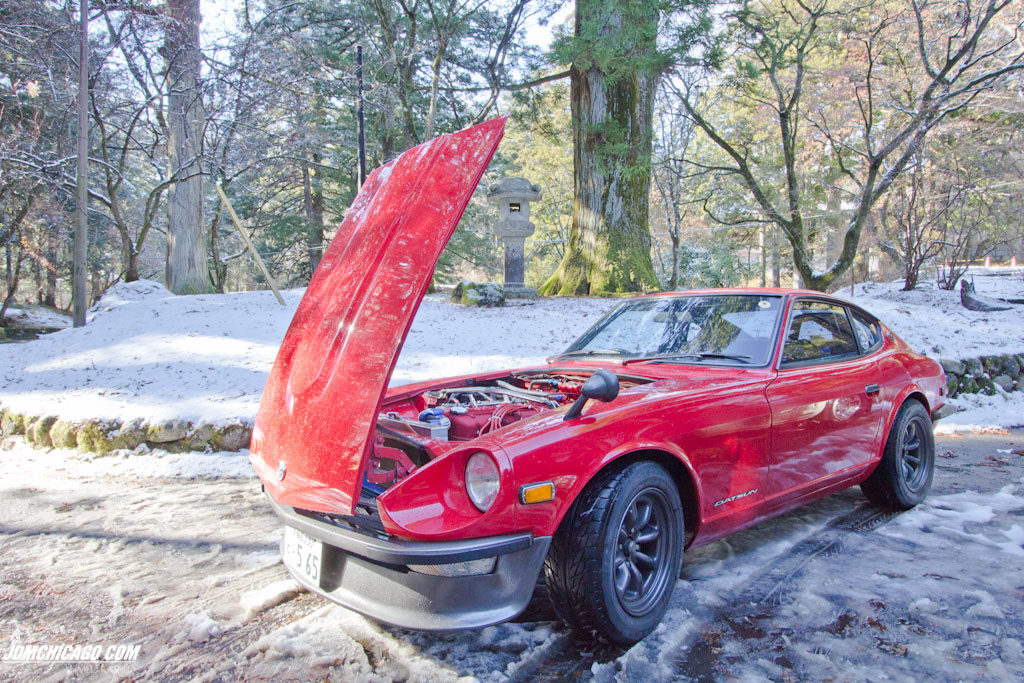 240Z in the snow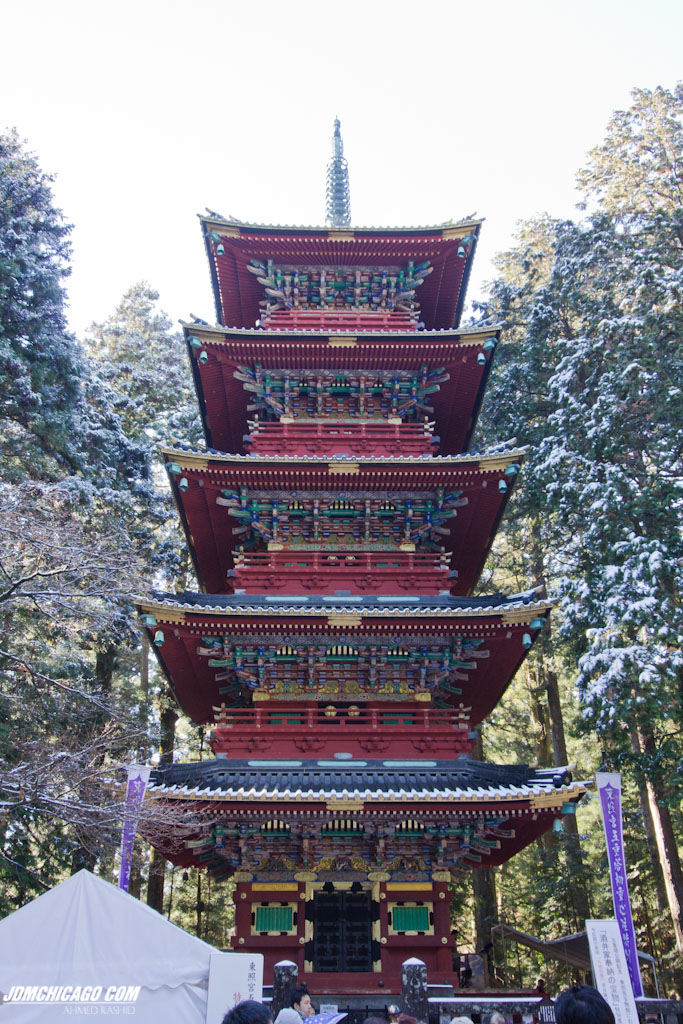 Pagoda outside the entrance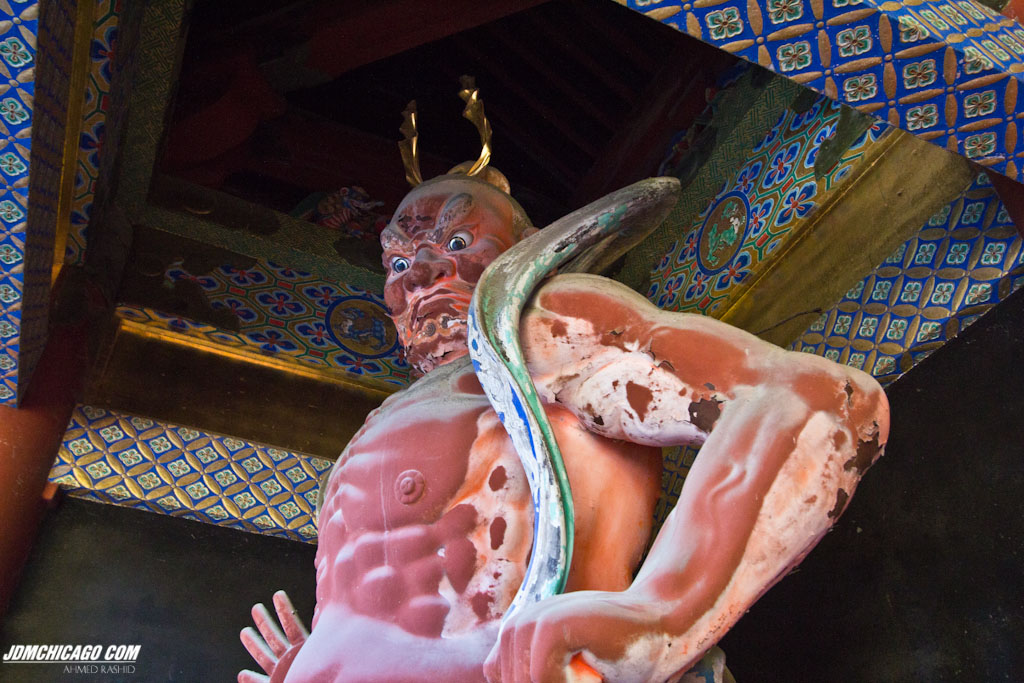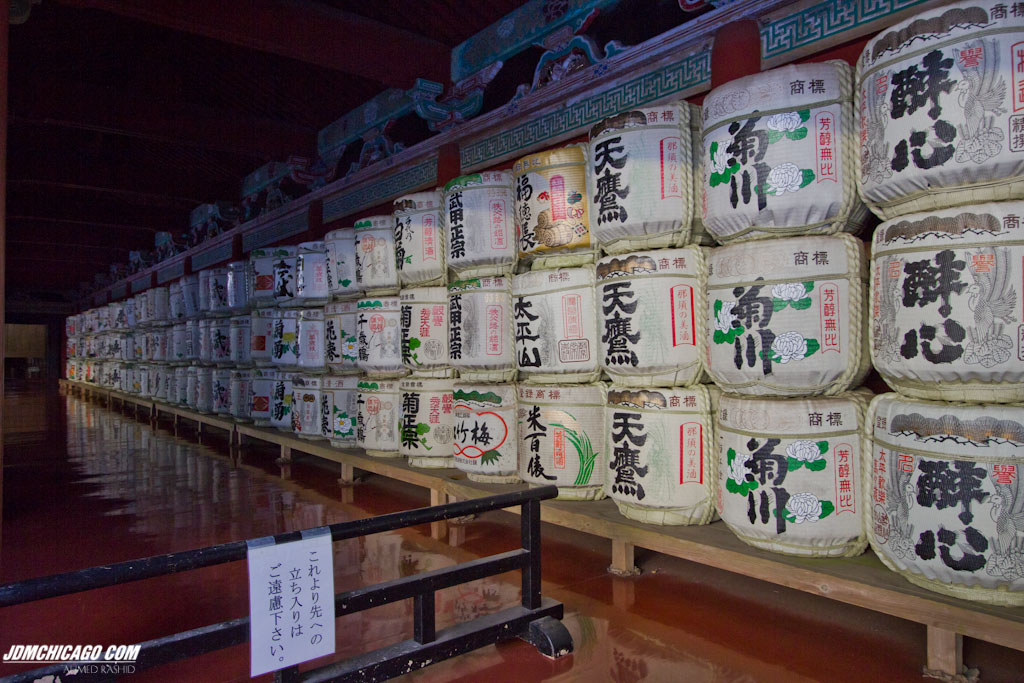 Sake given to the temple from all the Japanese prefectures as gifts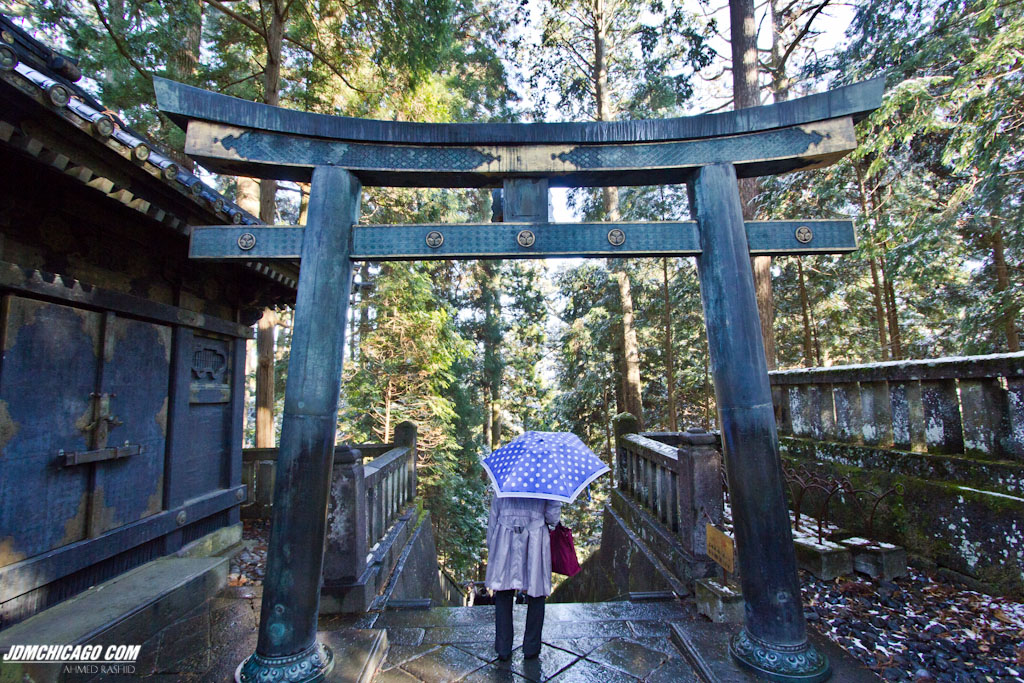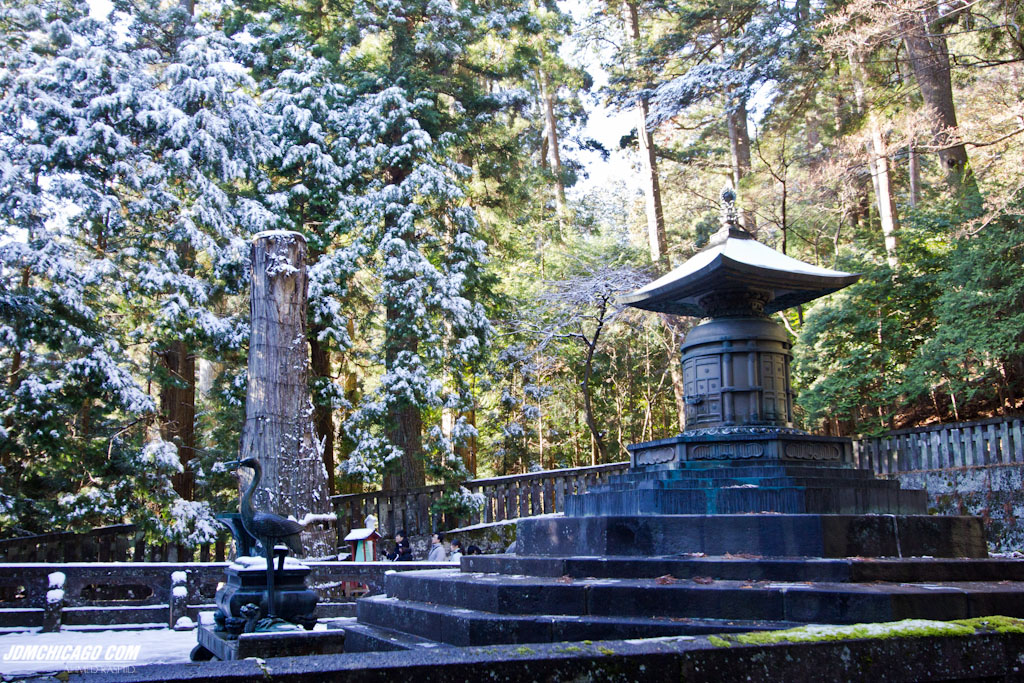 Grave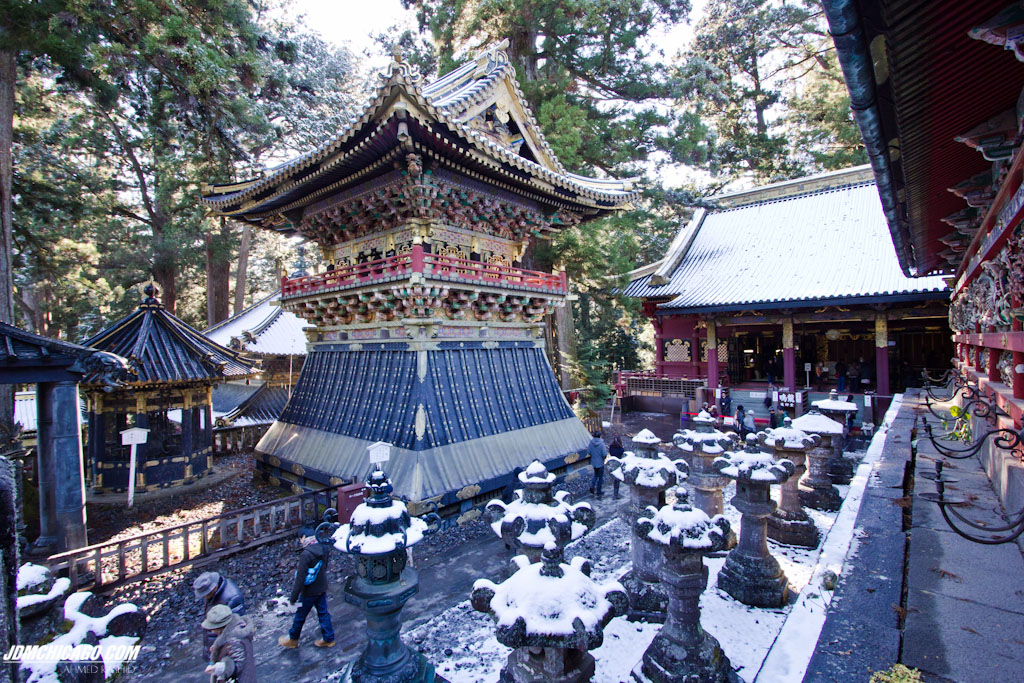 After we left the temples, the roads had cleared up and we headed further into the mountains to the Kegon waterfalls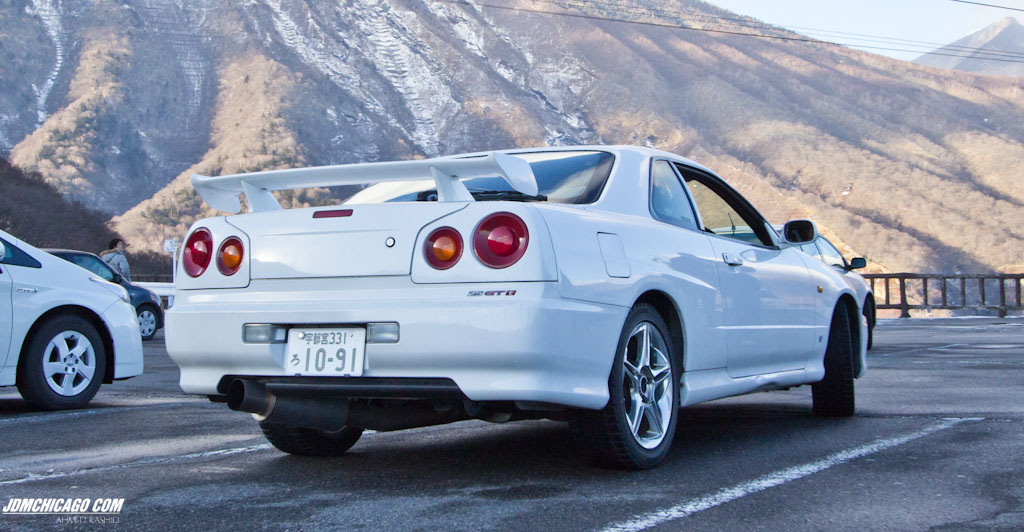 R34 at a rest stop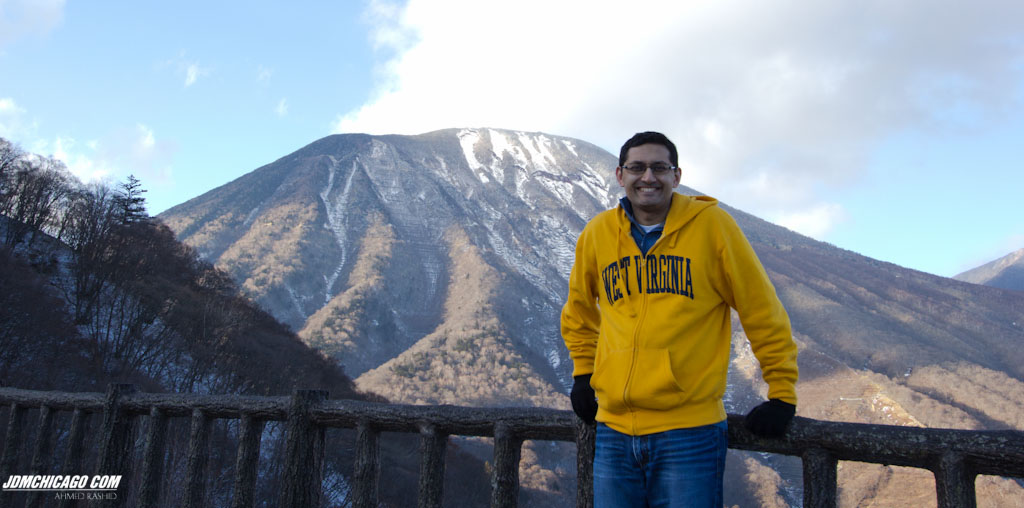 Here's me with the mountain in the back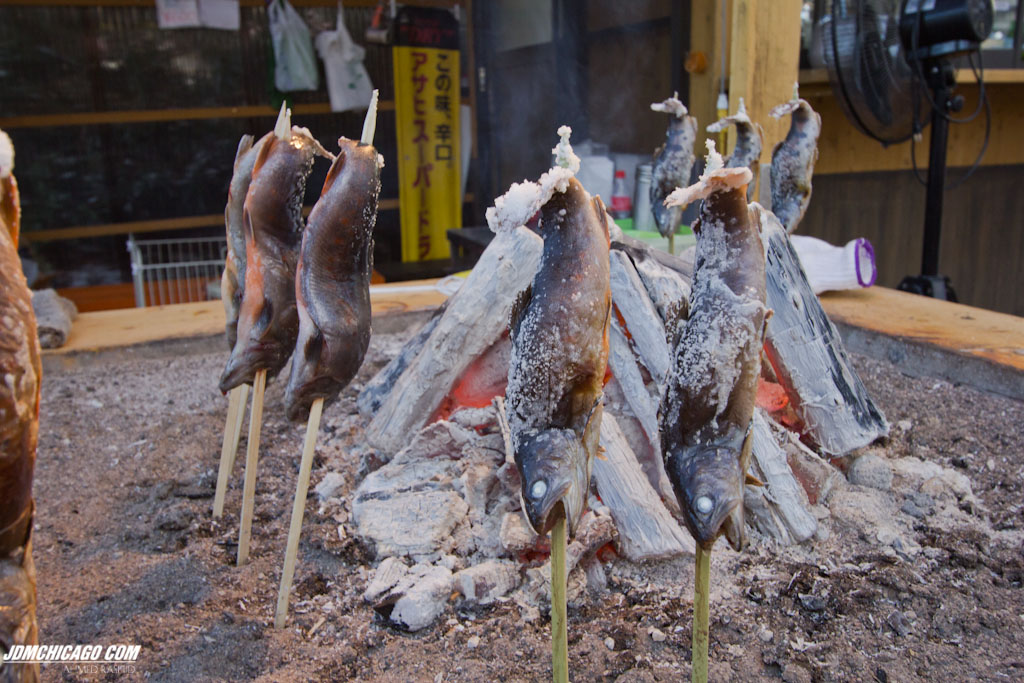 Fresh fish!
Kegon Waterfalls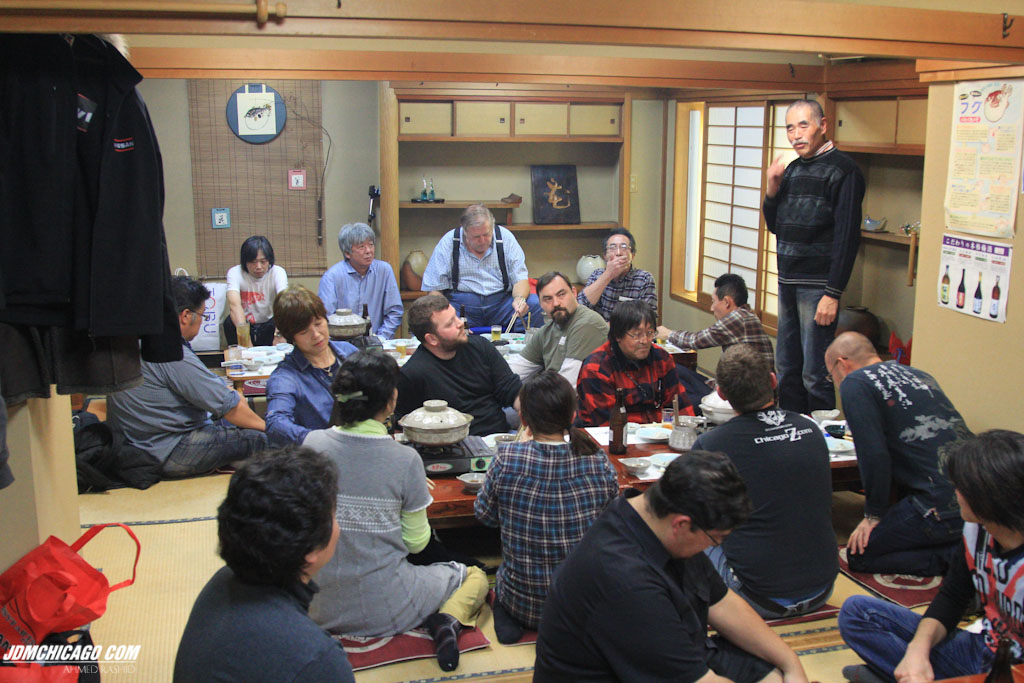 Here is the final group dinner with the Japanese Z CraZies. We ate puffer fish (the poisonous fish which must be cut a certain way to eat), but I didn't really like it. There were LOTS of presents given by both sides, lots of speeches, lots of jokes and laughs, and a great time. The members really took care of our group and were amazing hosts.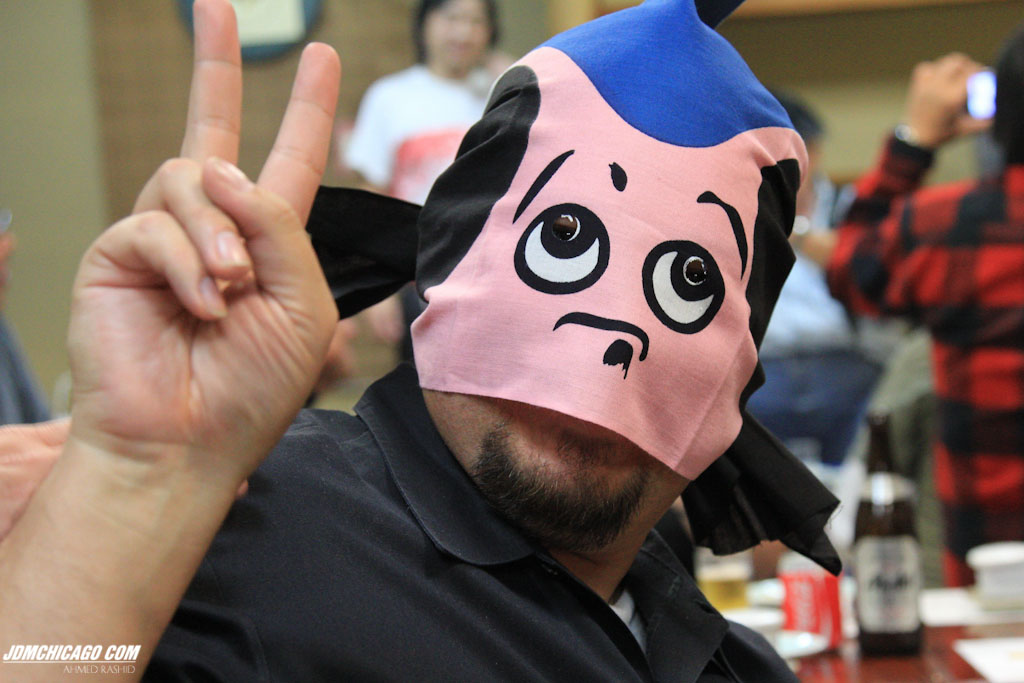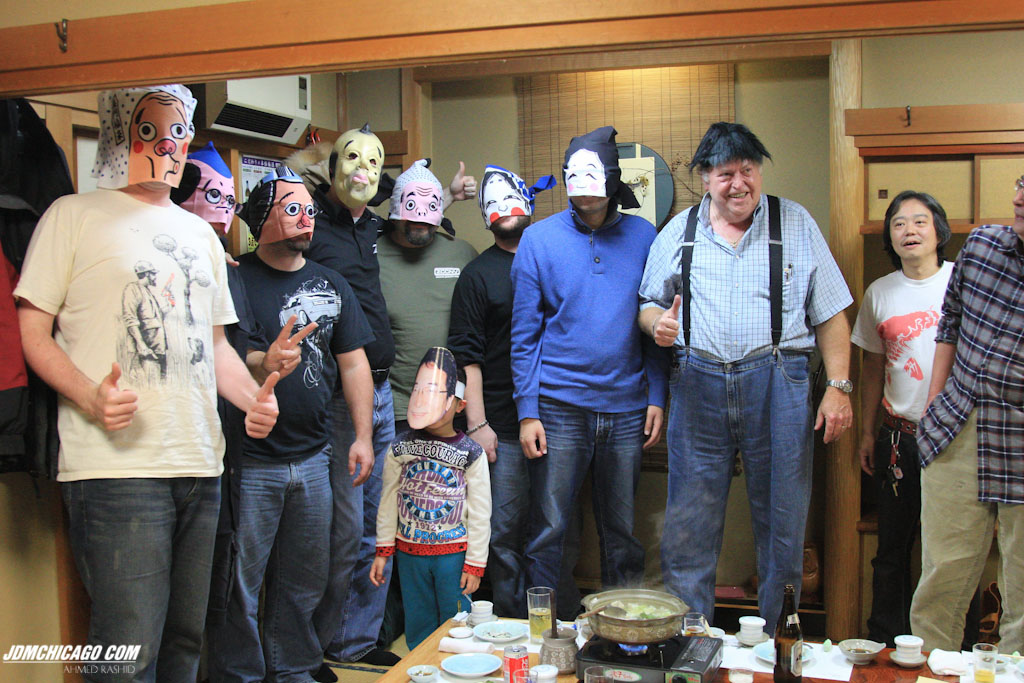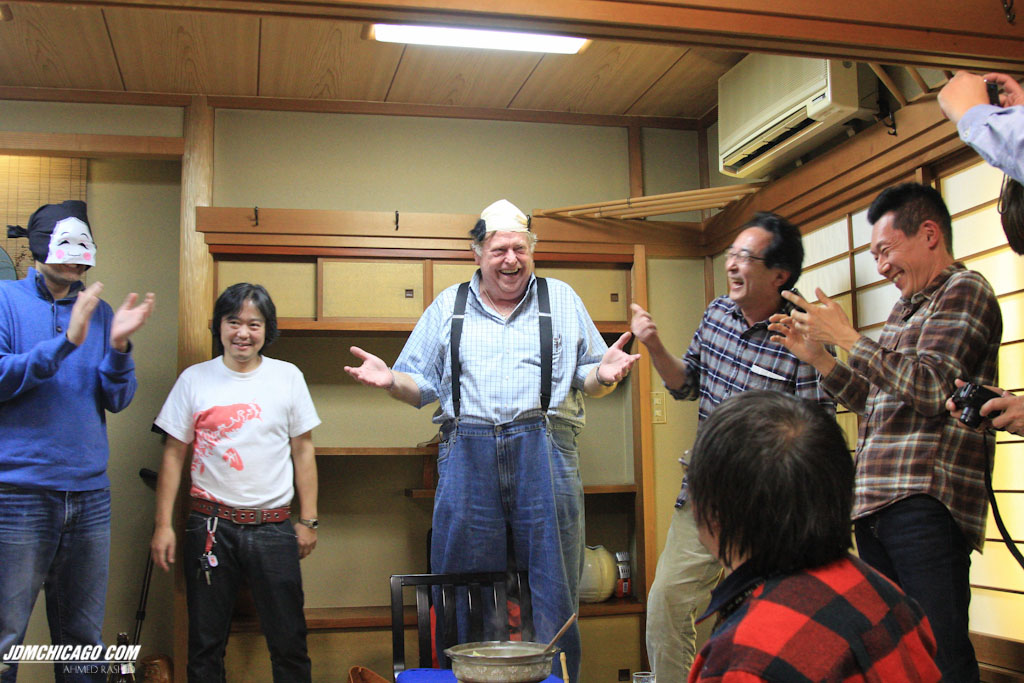 Mad Mike having some fun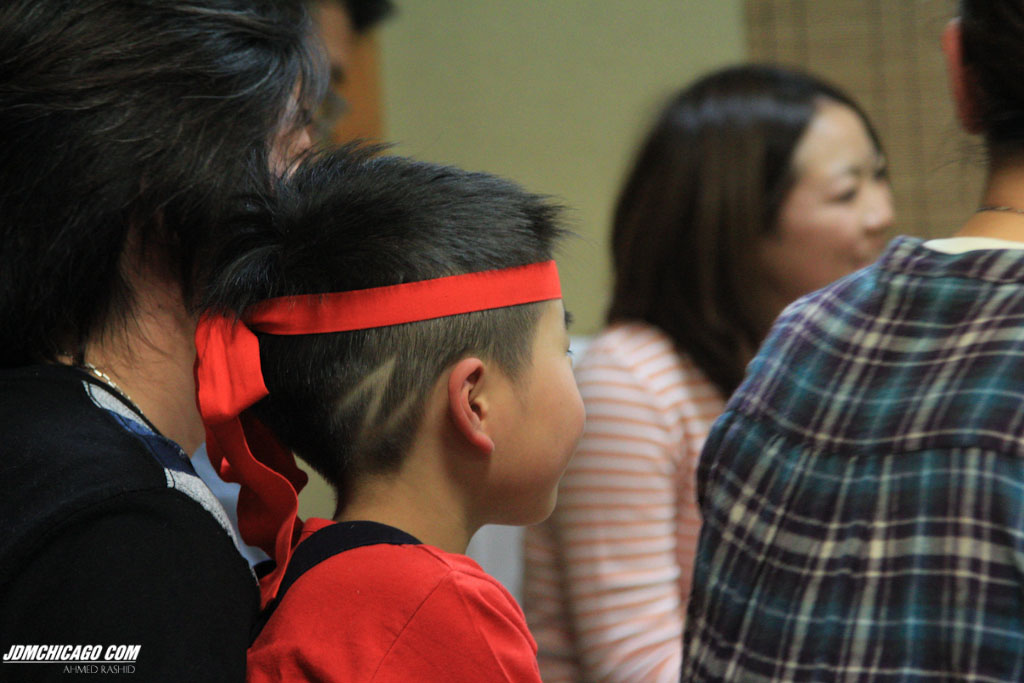 Check out the 'Z' in Shimpe's hair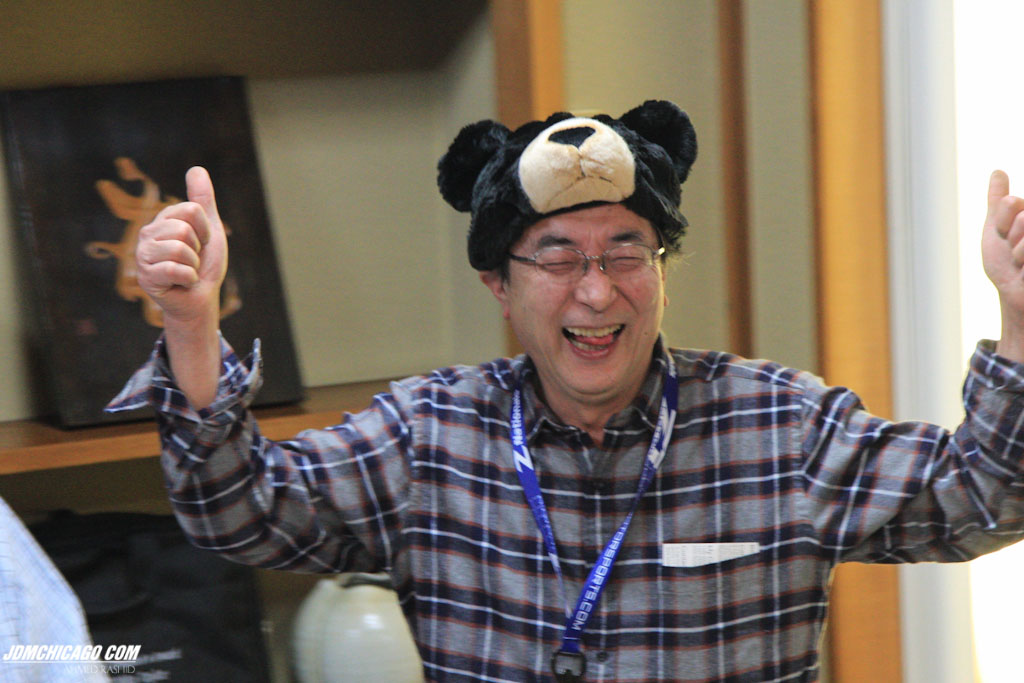 Here is Tetsu…well, just being Tetsu
Day 10: The direct flight to Chicago was cancelled so me, Mark, and Eric had to make alternate arrangements. We all went to lunch and then drove to the airport. Our trip had finally come to an end.
There is still NO WAY for me to describe in words what it felt like to experience this trip with a great group of guys. You just have to see, feel, taste, and hear everything on your own to truly understand this Japan experience. Going to Japan would be cool enough, but we got to do things and see things barely anybody gets to do. I have to send a big thank you to Mad Mike (If you haven't met him, you need to make it to ZCON and find this man. He is truly a one a kind crazy fun guy to be around) for making this possible for us, a HUGE thanks to all the Japanese Z CraZies who treated us like family and spent 10 days showing us the utmost hospitality, and to all the folks at Nissan and Nismo for giving the opportunity to live a Nissan enthusiast's dream. From all the wonderful and amazing people we met, all the friendships we made, all the cars we saw, all the food we ate, to just walking around Tokyo and seeing this wonderful city and country – it was just incredible. This was a bucket list trip for me , it was even better than I could have ever imagined, and something I will remember forever. Thanks for following my journey.
Comments
comments