Ray has been through several great builds over the years, but the latest is an MX5 ND. I've been wanting to take a few snaps since he picked up his TE's, so we met up this weekend for some quick shots. See below and click on the photo for a higher res version.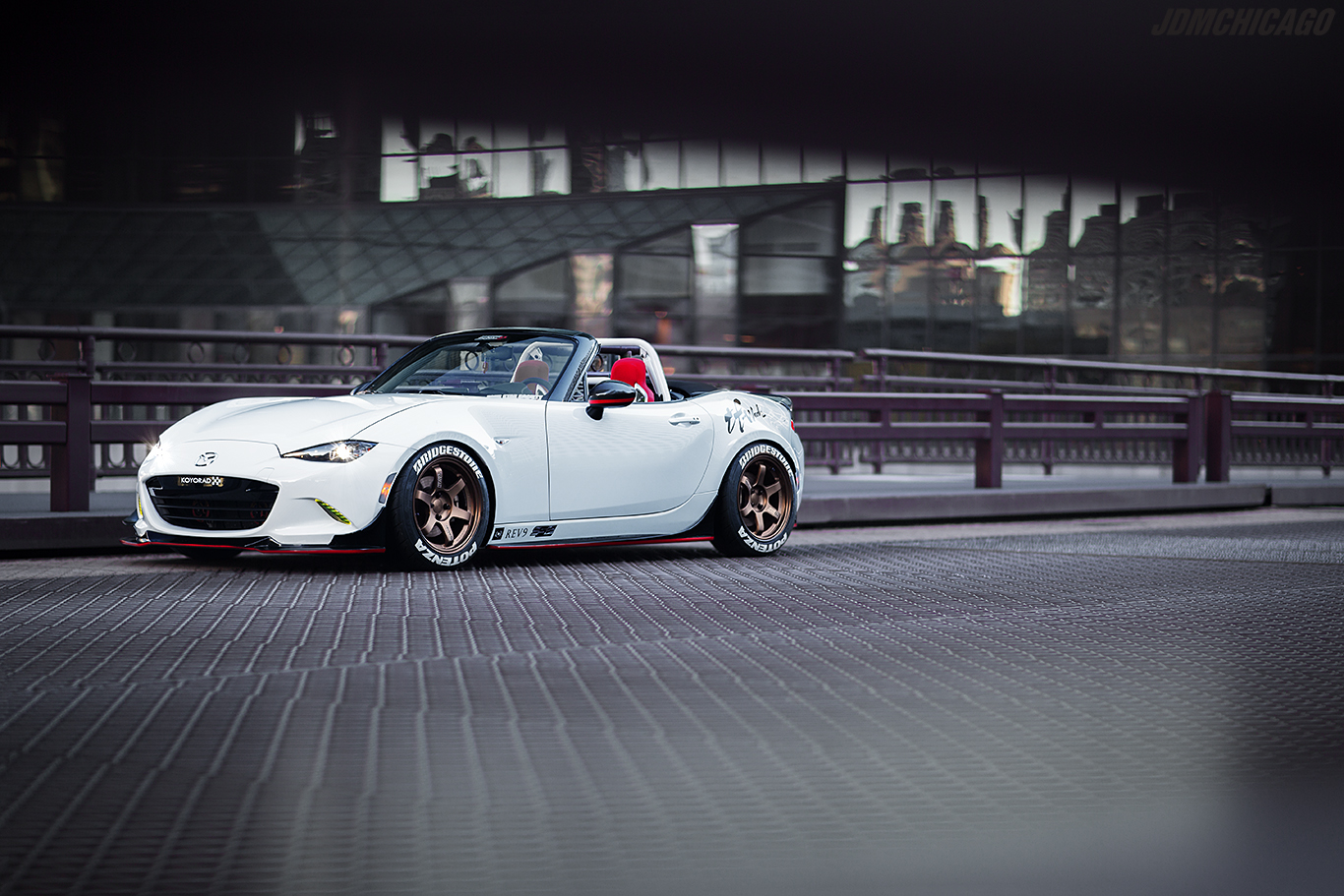 Love the Garage Vary Type 3 front lip and side skirts.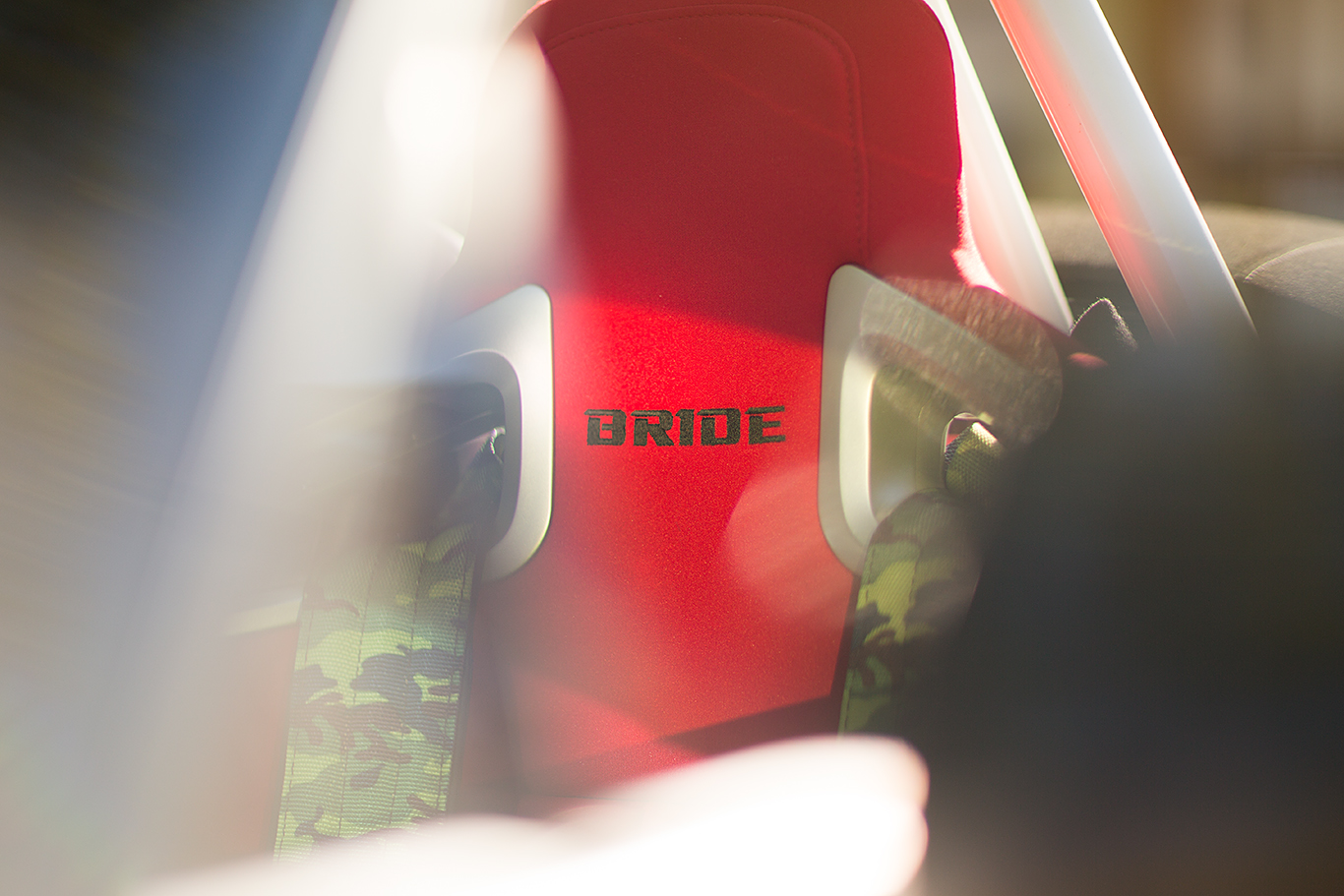 Just an artsy shot of the newly released Bride A.I.R. bucket seat with Teamtech 5-Point Racing Harness.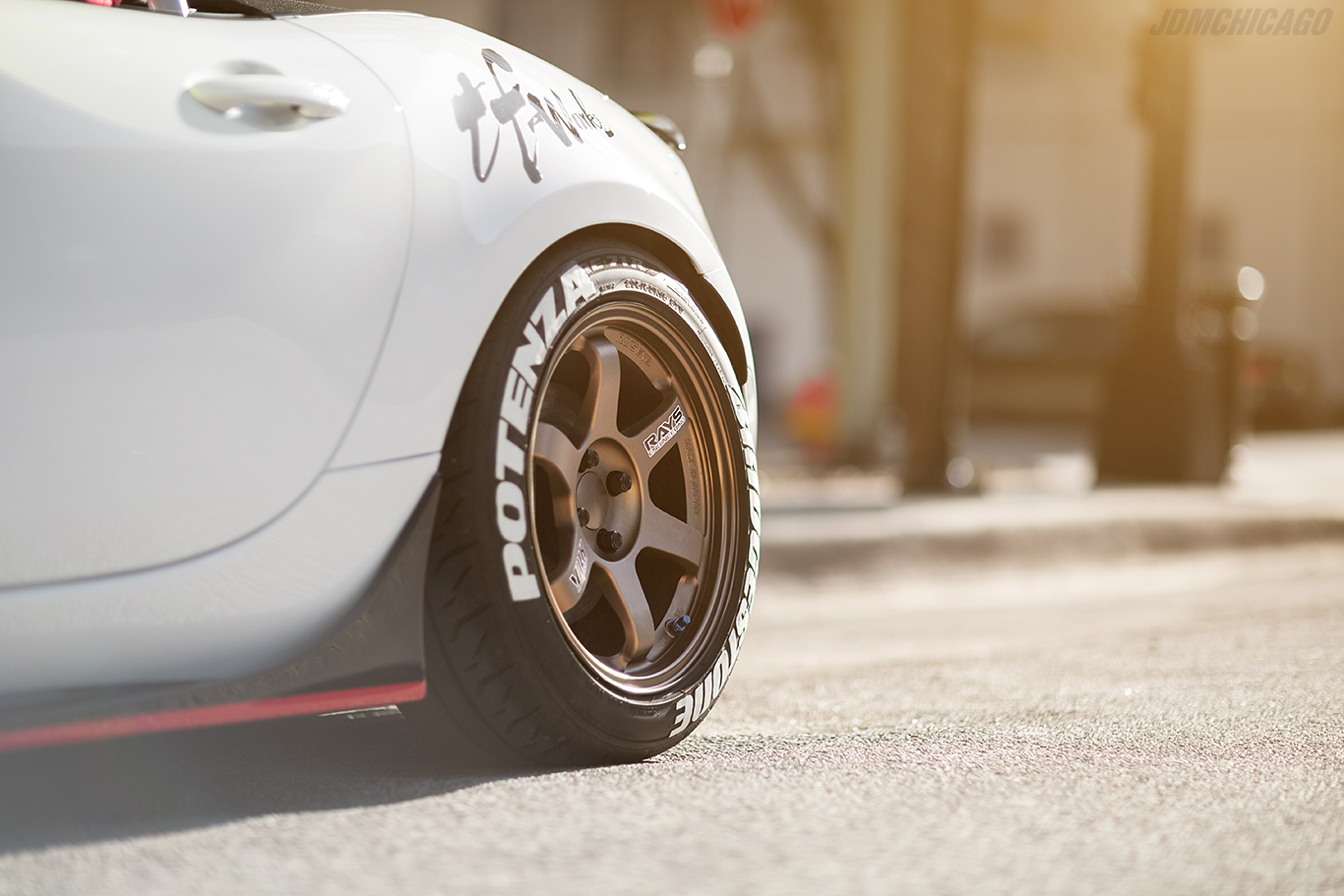 The car sits nicely with my all time favorite wheels-Volk TE37's (16×8 +25) on Stance Super Sport Coilovers with ASC Air Cup Kit. Check out a video of it in action here.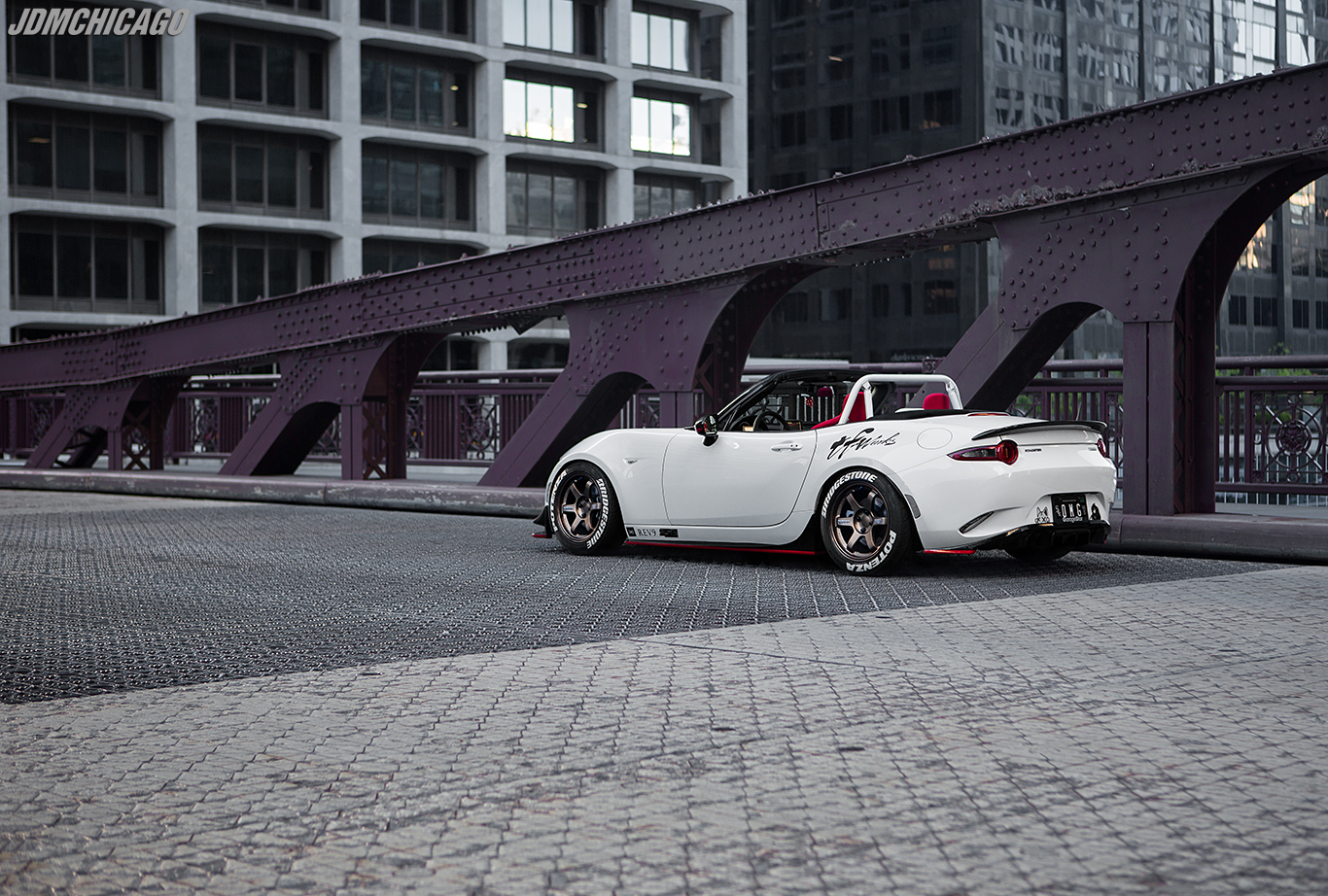 The Integral Kobe Carbon Fiber rear duckbill spoiler gives the car a nice balance and stays true to the lines of the car.
Full Mid List:
Garage Vary Type 3 Front lip
Garage Vary Side skirts
Fujitsubo Quad tip Exhaust system with Rear Diffuser
Integral Kobe Carbon Fiber rear duckbill spoiler
Custom powder coated White Pearl finished Cusco 4 Point half Cage
New released Bride A.I.R. bucket seat
Teamtech 5-Point Racing Harness
Personal Nardi Neo Grinta 330mm Steering Wheel with WORK Bell quick release
Tommy Kaira Hebi Shift Knob
Greddy Informeter Touch gauge
Zeromotive Red Checkered floor mats
Stance Super Sport Coilover with ASC Air Cup Kit
Volk Racing TE37 16×8 +25
Bridgestone Potenza RE71R tires 205/50R16
Full Cusco chassis underbrace kit, Cusco front strut bar, Cusco front and rear sway bar
Garage Star door bushings
Koyorad Radiator
Odula Blue Radiator hose kit
Mishimoto Wiper fluid aluminum tank
Mazdaspeed side reflectors
ZOOM convex gold side mirrors
Guardian Design Carbon Fiber side mirror cover and shifter dash cover
Comments
comments