This past weekend Patrick and I attended the 13th annual Japanese Classic Car show in Long Beach California. Personally, this was an automotive event that I needed to see for myself. The show did not disappoint and I was able to connect with some long time friends and colleagues in the automotive industry. Many of the folks I met owned their cars for decades and had a level of appreciation that you don't often see with today's "enthusiasts." It's one thing to follow a build online, but it's great to actually talk to the owner and learn more about the car and what he/she went through to get their car to this show.
I was also debuting my hakosuka at the jdmlegends booth with its new motor. For those who didn't know, I decided to send my car back to JDM-L after last year's SEMA. The car needed some minor restoration work and we also talked about possibly completing a motor swap. As much as I love the original L series motor; I really wanted something a bit more practical, safer, and reliable. So with that said, we decided to go with an RB25 NA build with ITB's. I felt this gave a more old school vibe to a modern motor.
Below are my shots. Just a quick disclaimer- I didn't take too many due to the very harsh sunlight. I apologize in advance if I didn't get a pic of your ride…
Click on each pic for a higher resolution version: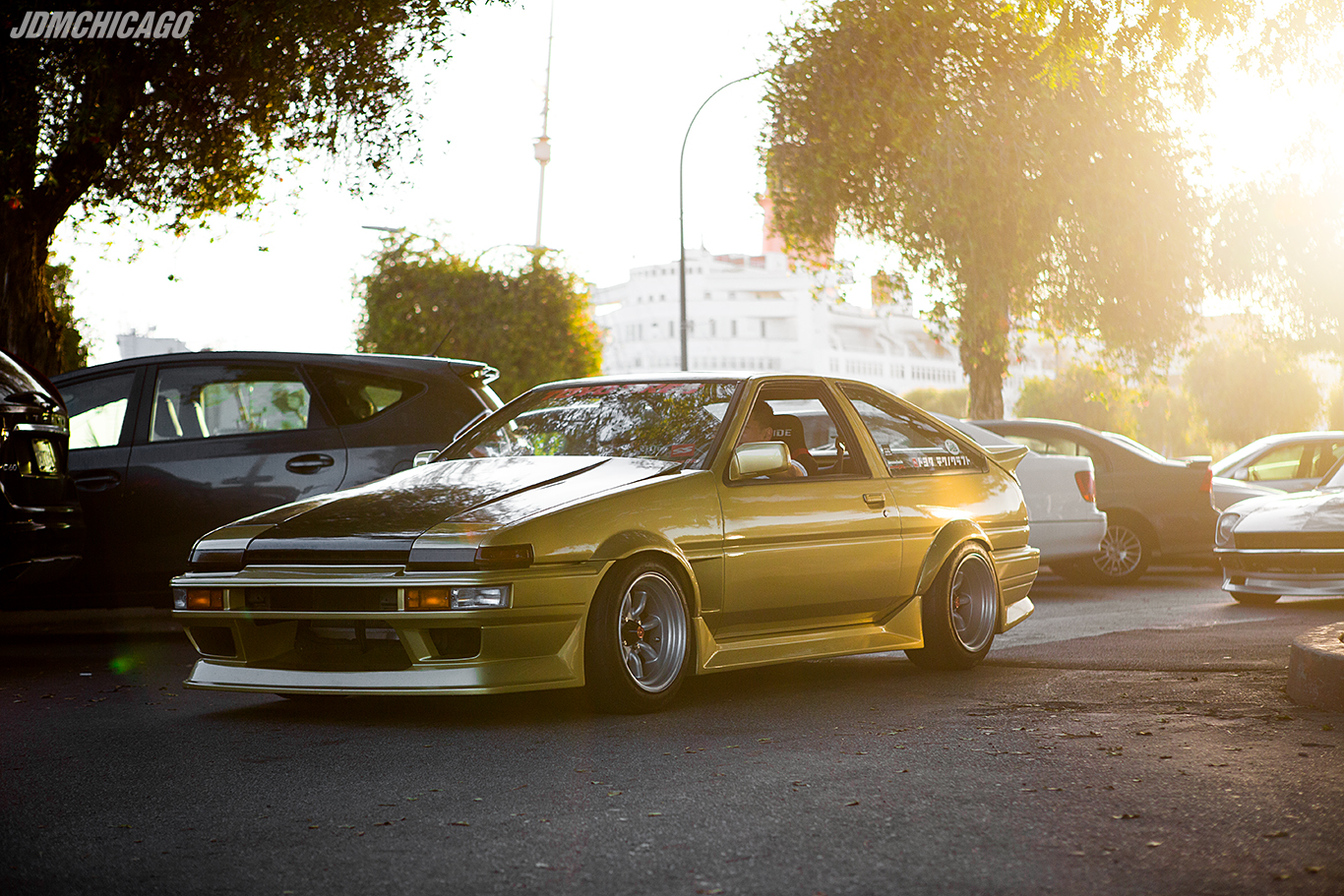 This was the first time I shot at an oudoor event in California. With the harsh sun throughout the day, I was happy to get to the show early. Allen Lugue was the recipient of some really nice morning light. His AE86 was looking sharp on a set of Watanabe Wheels.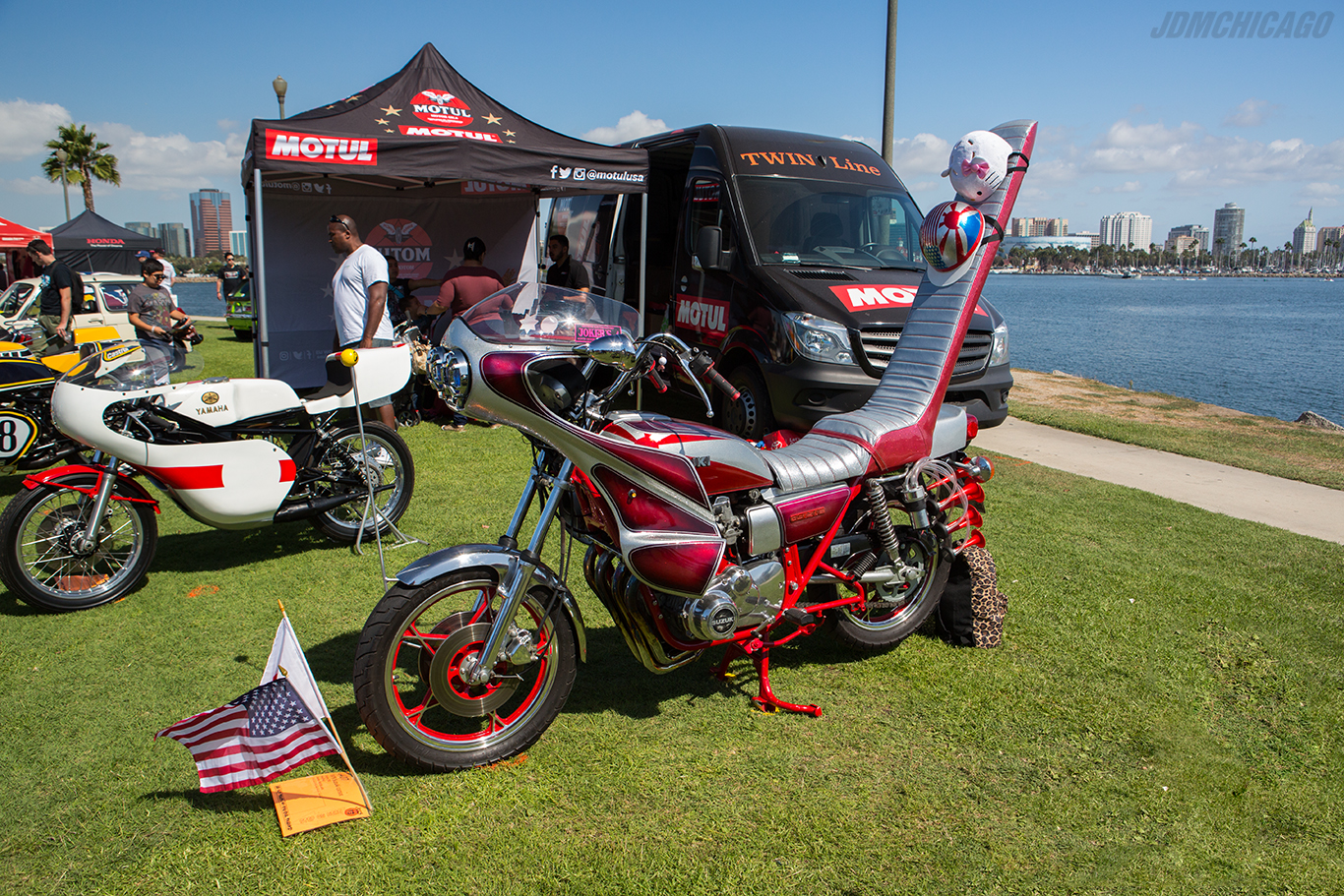 Really cool to see a bōsōzoku style bike outside of Japan.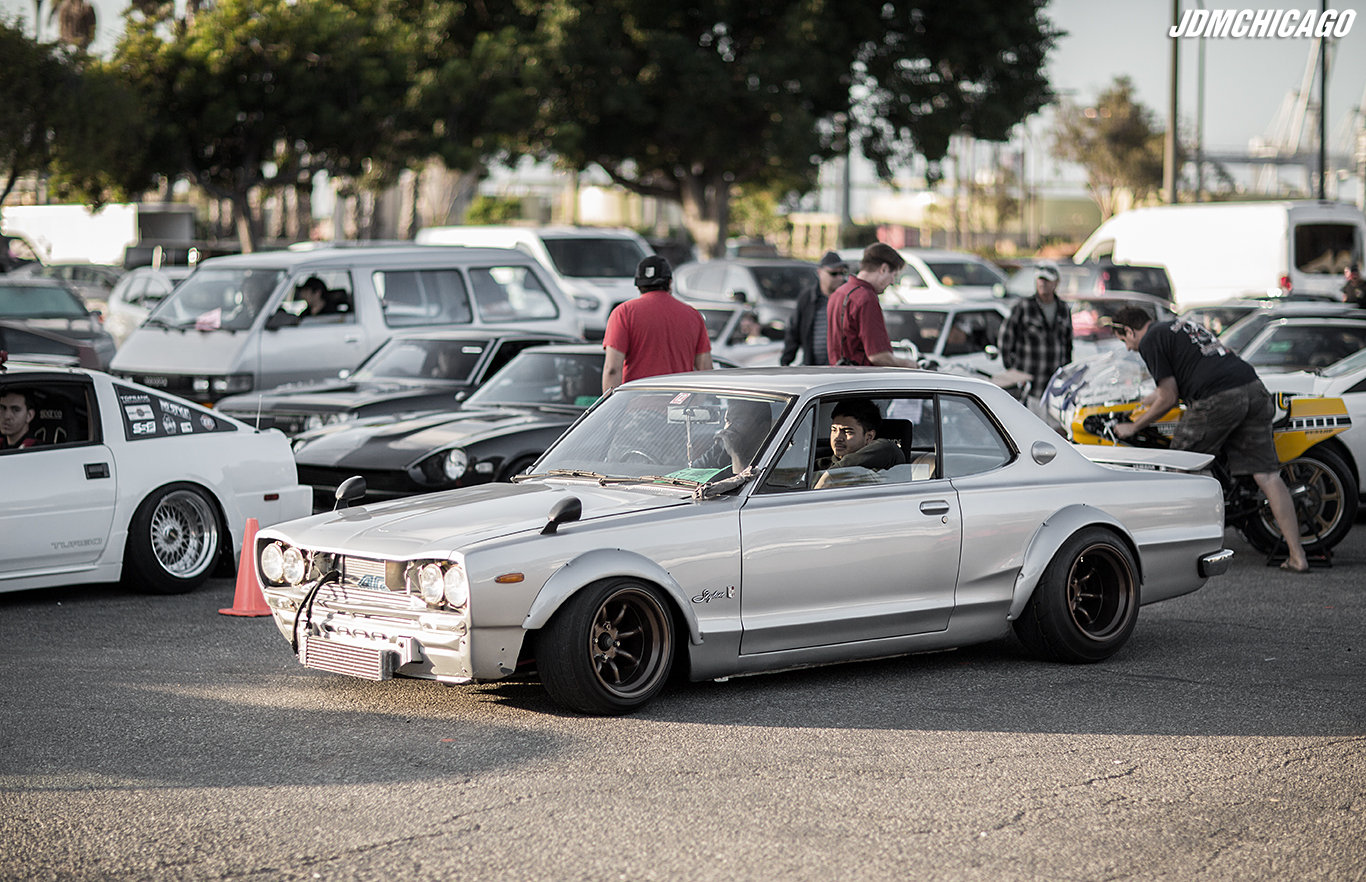 Paul's Hakosuka was a real inspiration for my build. His car was featured in Super Street years ago with an RB25 NA build. Since then he's opted for more power and is now running an turbo powered RB26.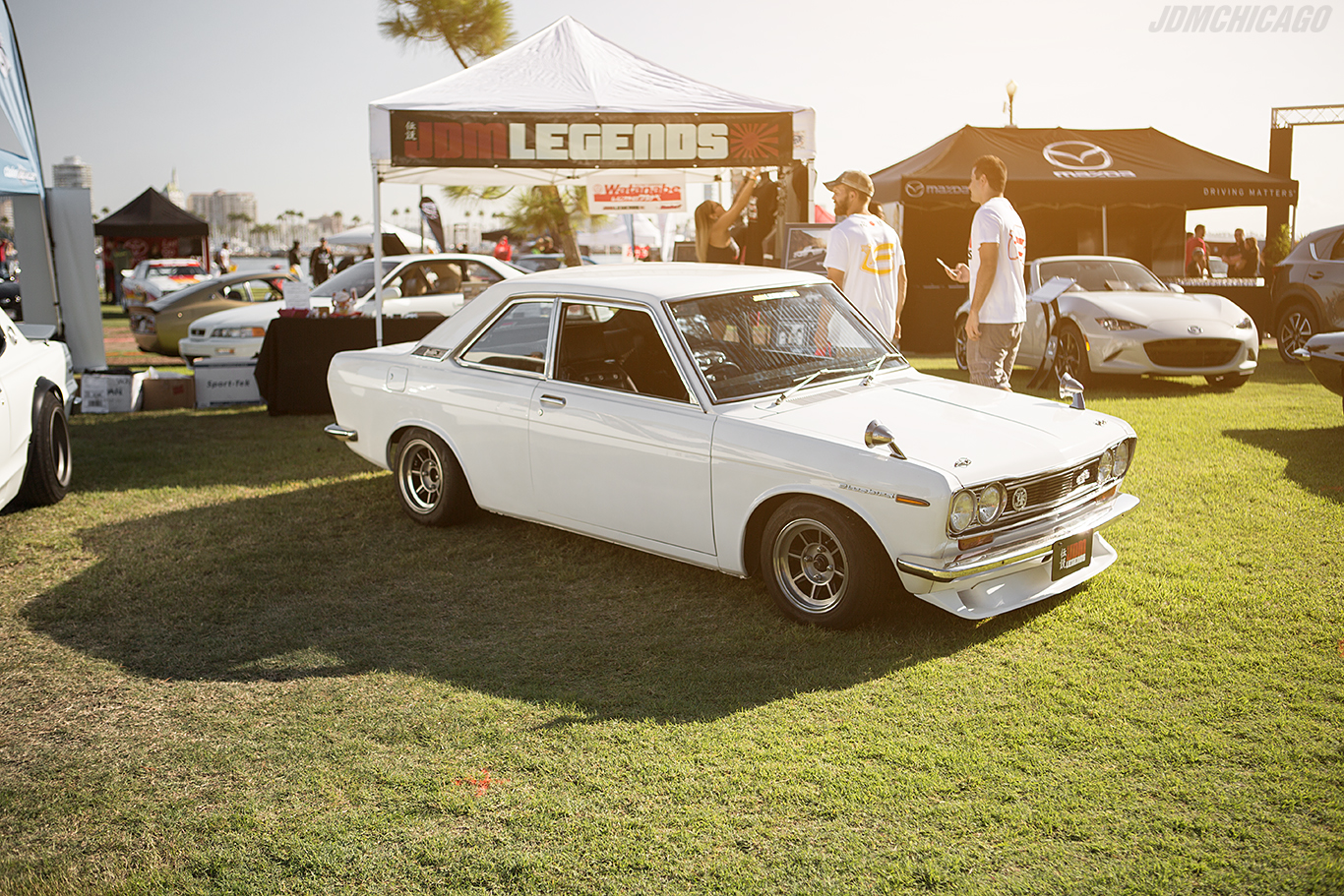 In addition to my car, JDM Legends brought this really cool bluebird on Hayashi Streets. After speaking to the owner, I would not be surprised if another vintage Japanese car is added to his collection…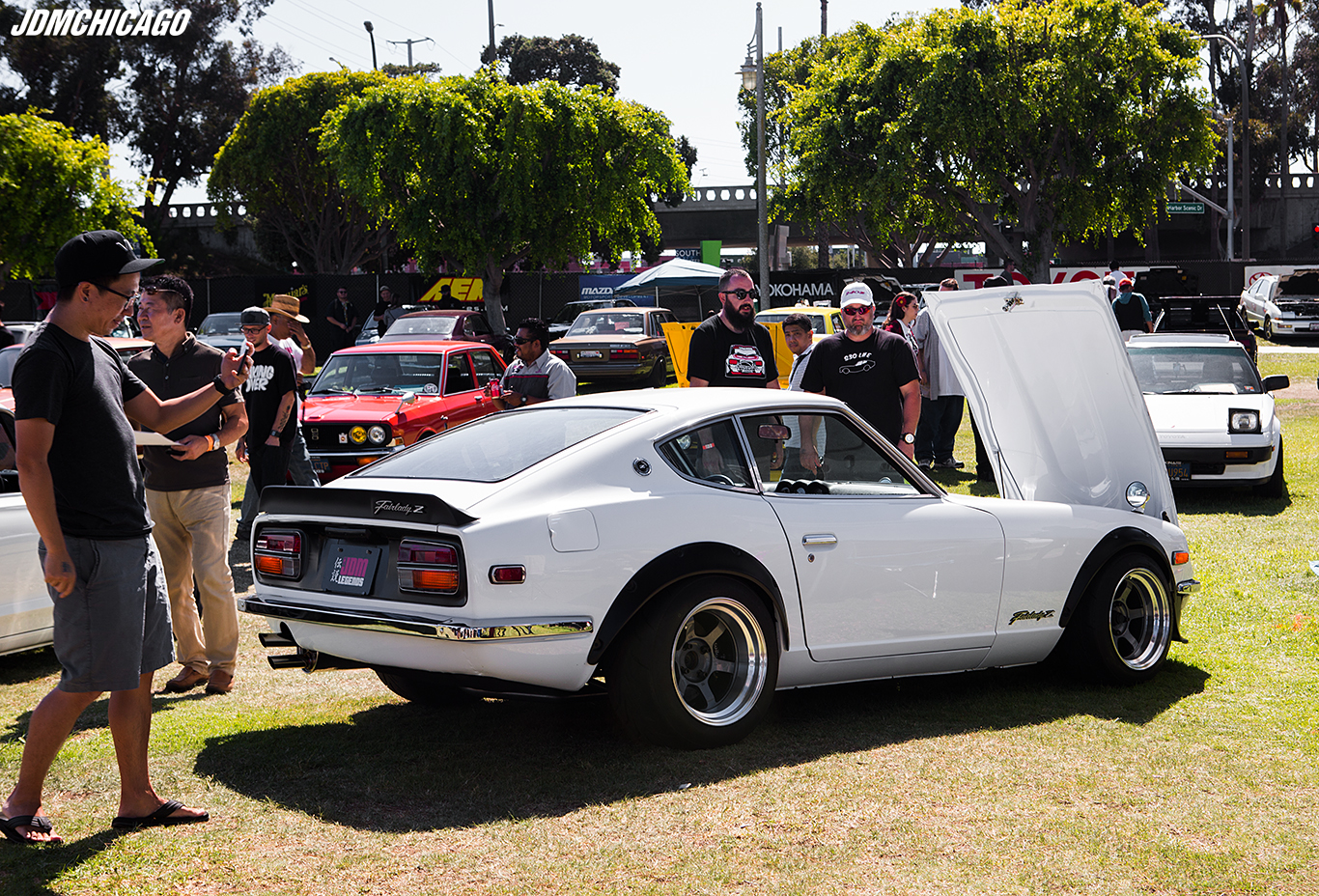 The next car that JDML brought was this very nice S30 on Volk Racing TE37v's owned by Daniel Song.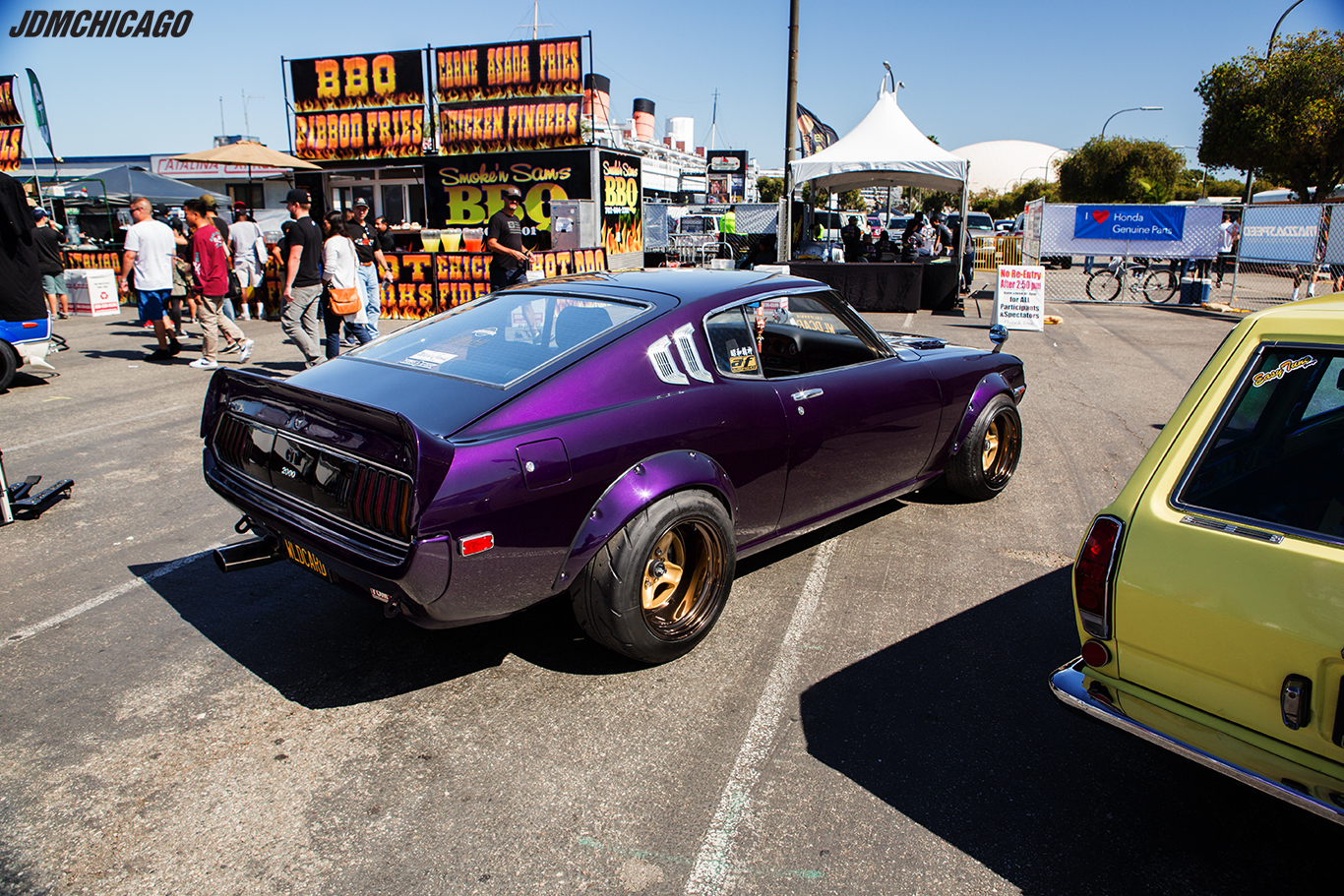 The Work Wheels / Chasing J's booth had an impressive showing. Nestled between the booths was Dennis Kiyan's Celica liftback on Equip 40's.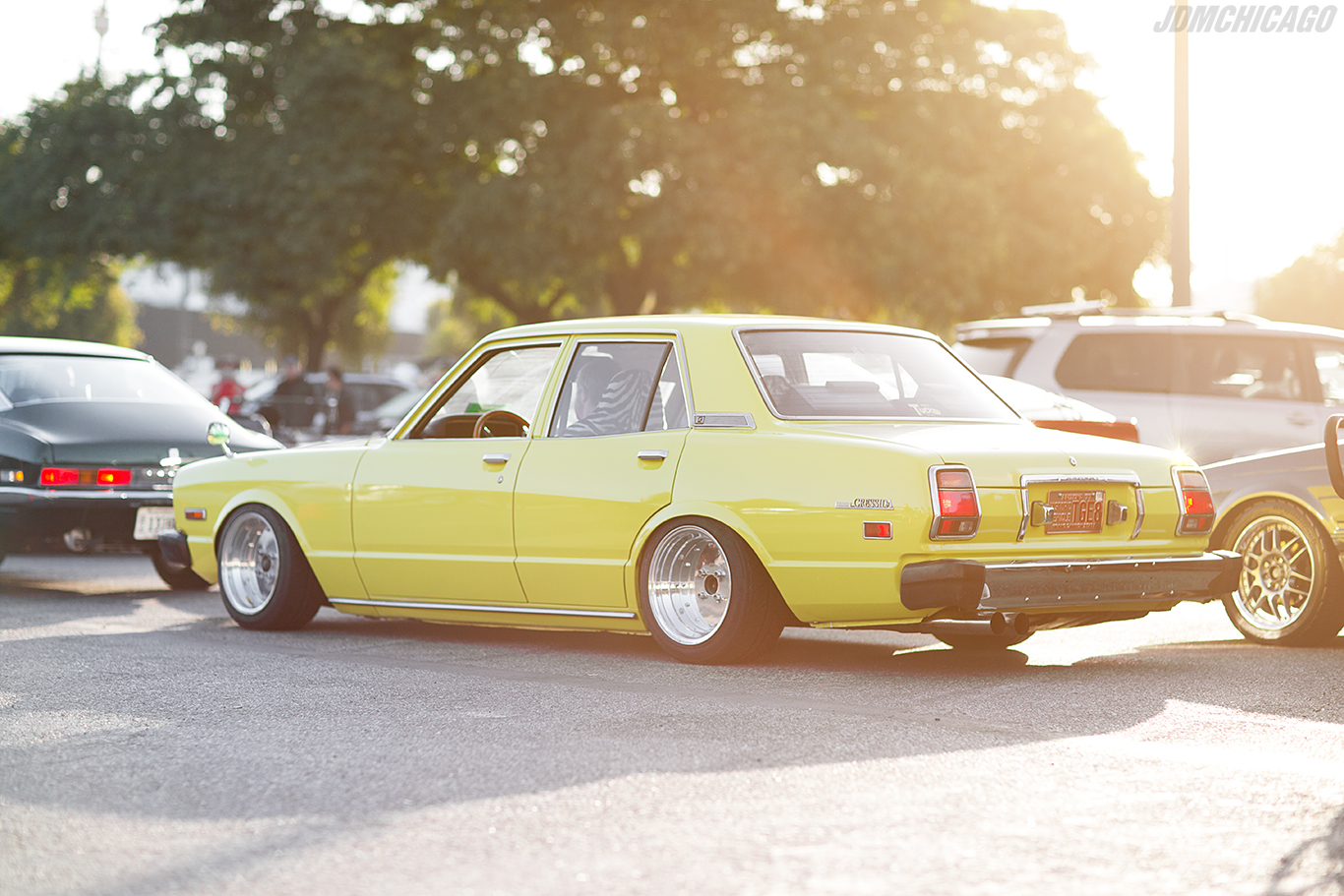 Joe Haven's MX32 Cressida on SSR MK1's. I have been following his build on IG and was hoping to get a peak at the 1JZ.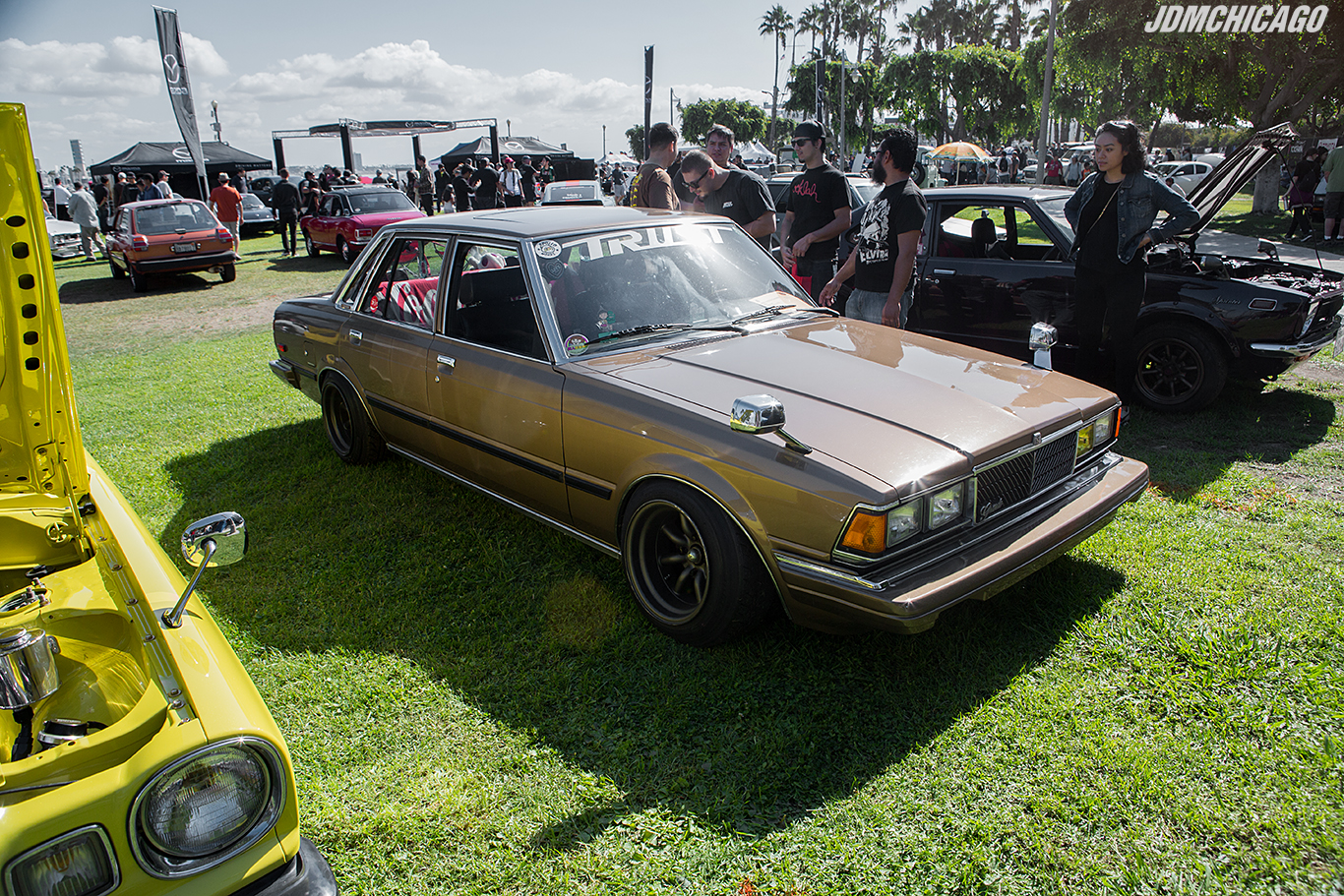 TD Garage MX62 Cressida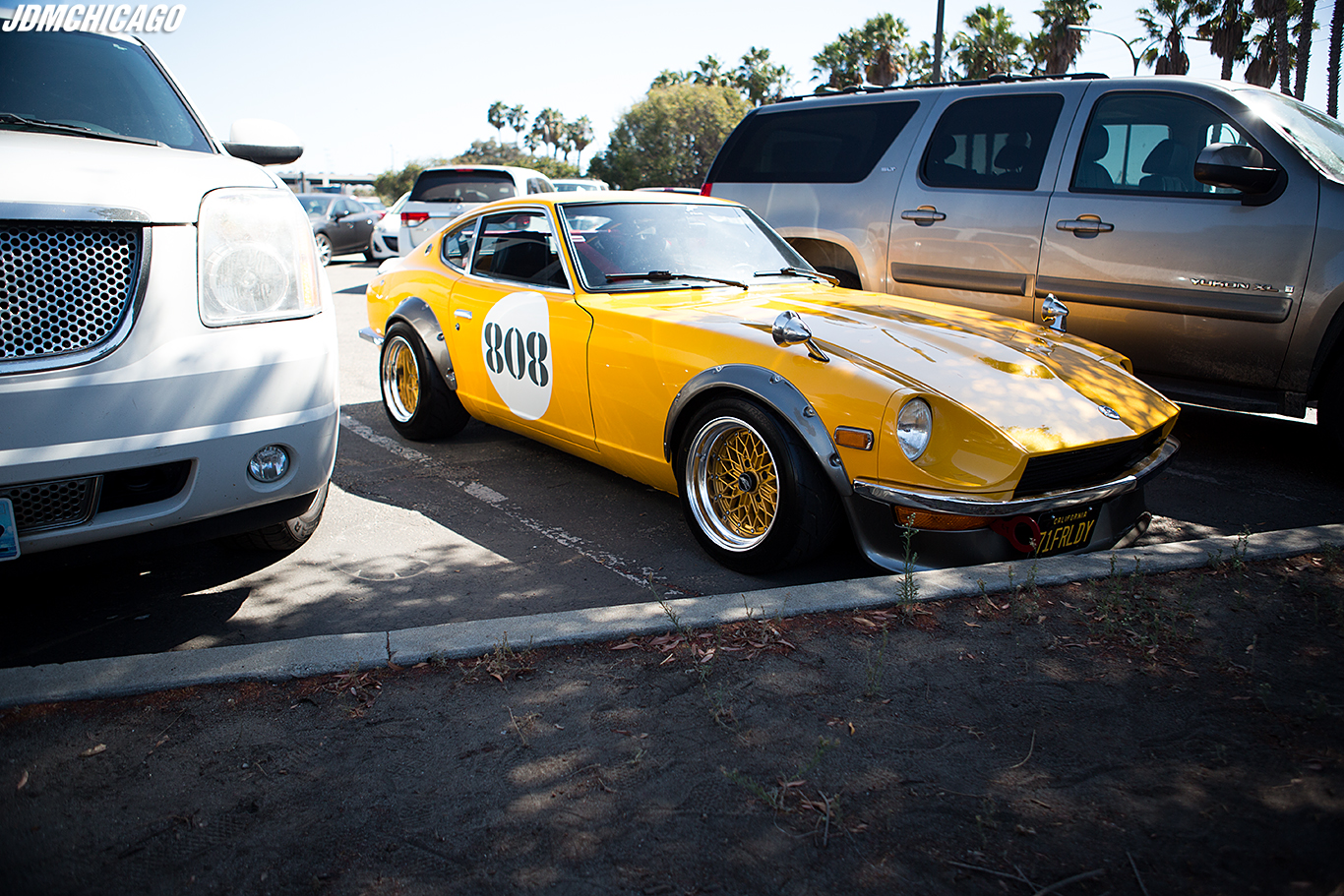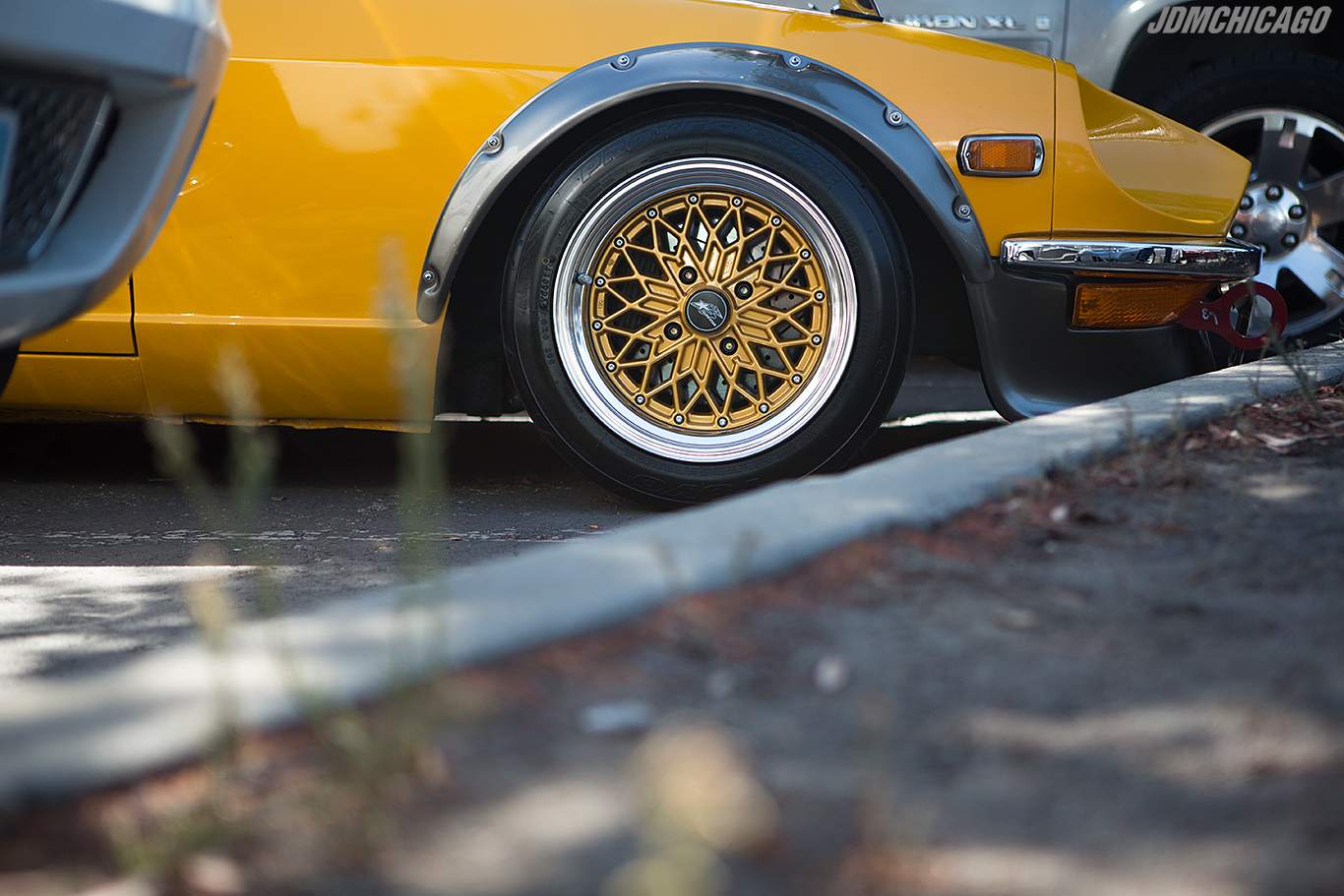 Even the parking lot had some cool cars. Check out this neat s30 on Glow Star Wheels.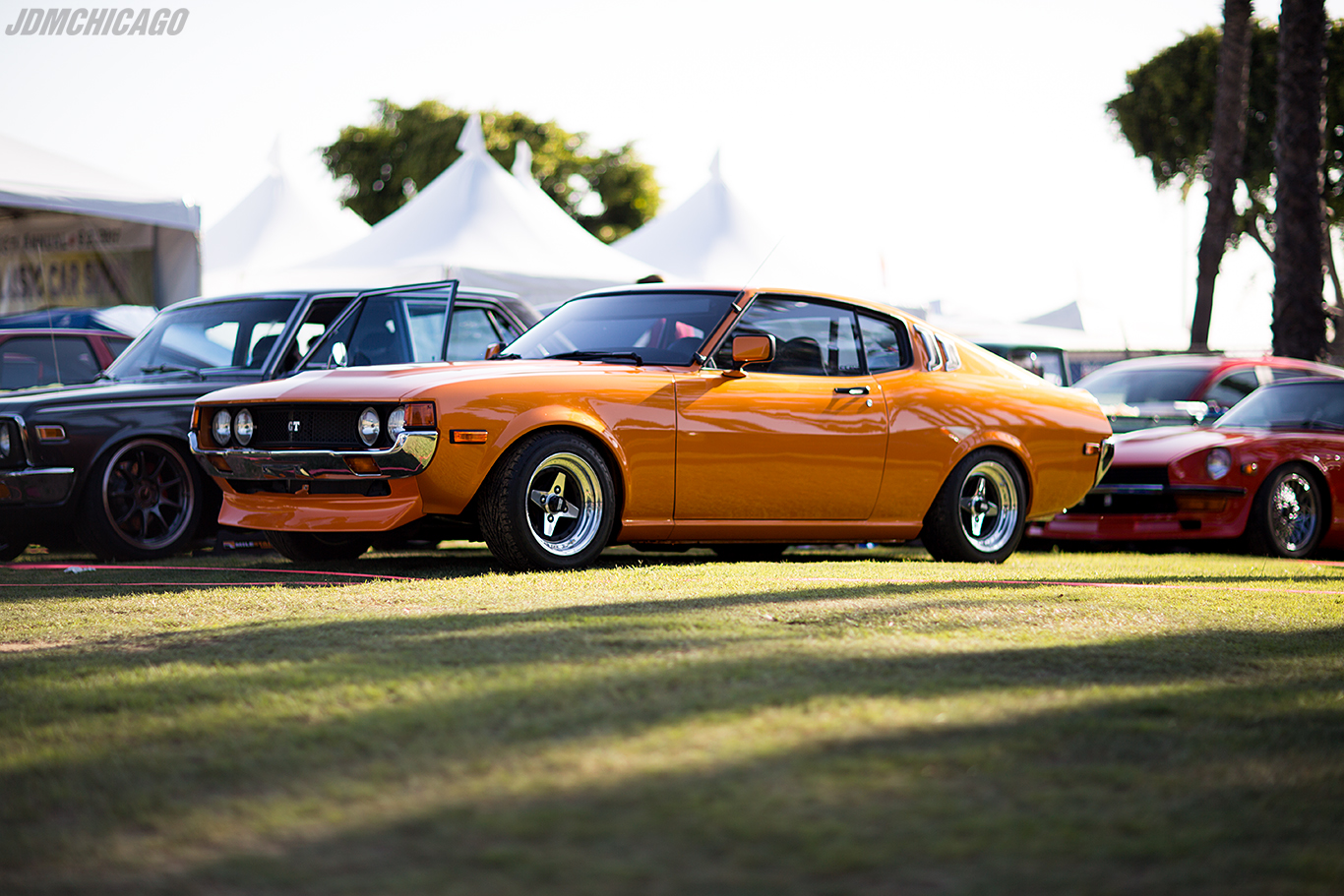 Another Celica…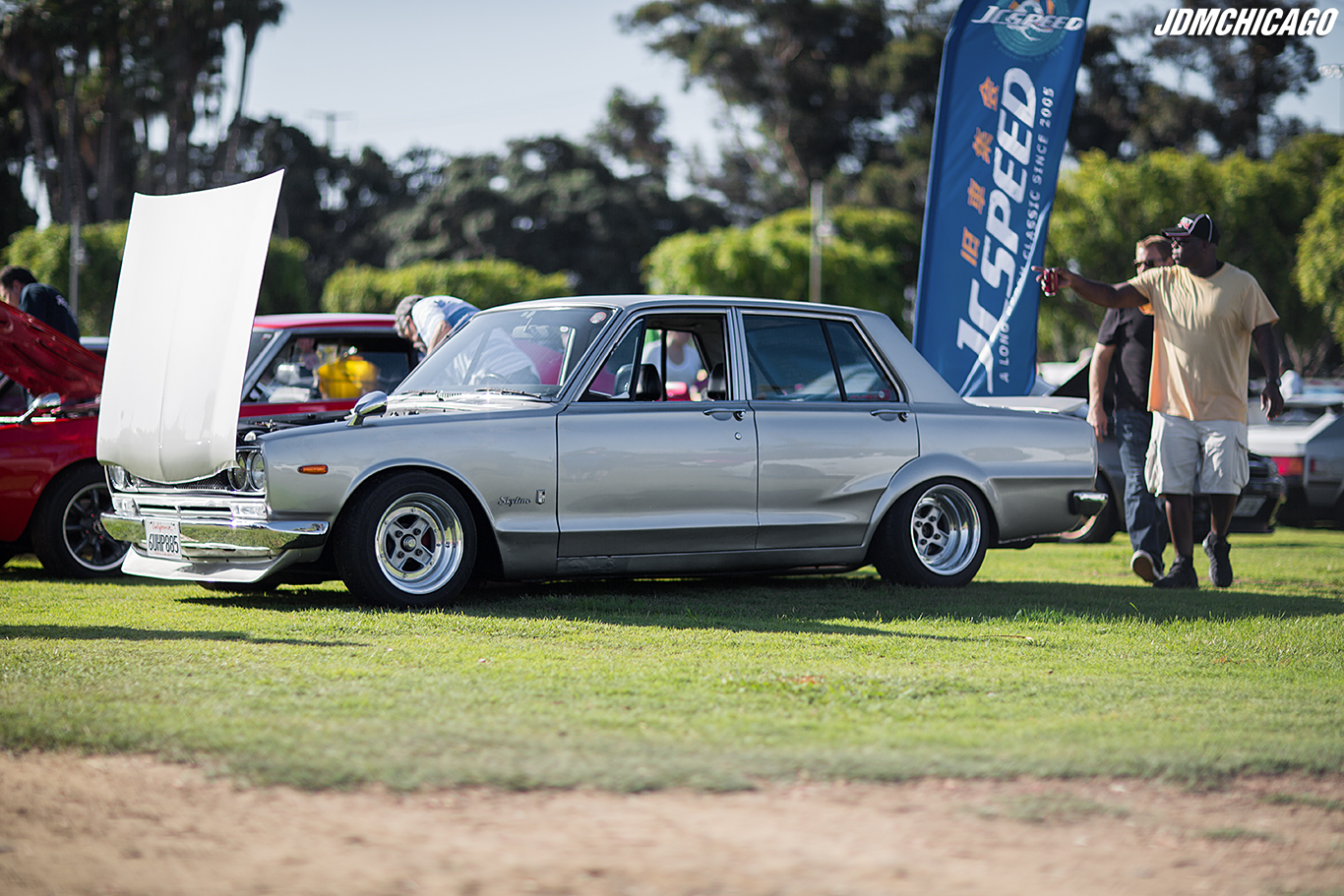 Eric Routhe's 4 door Hakosuka on SSR MKii's. The flared rear was a nice touch.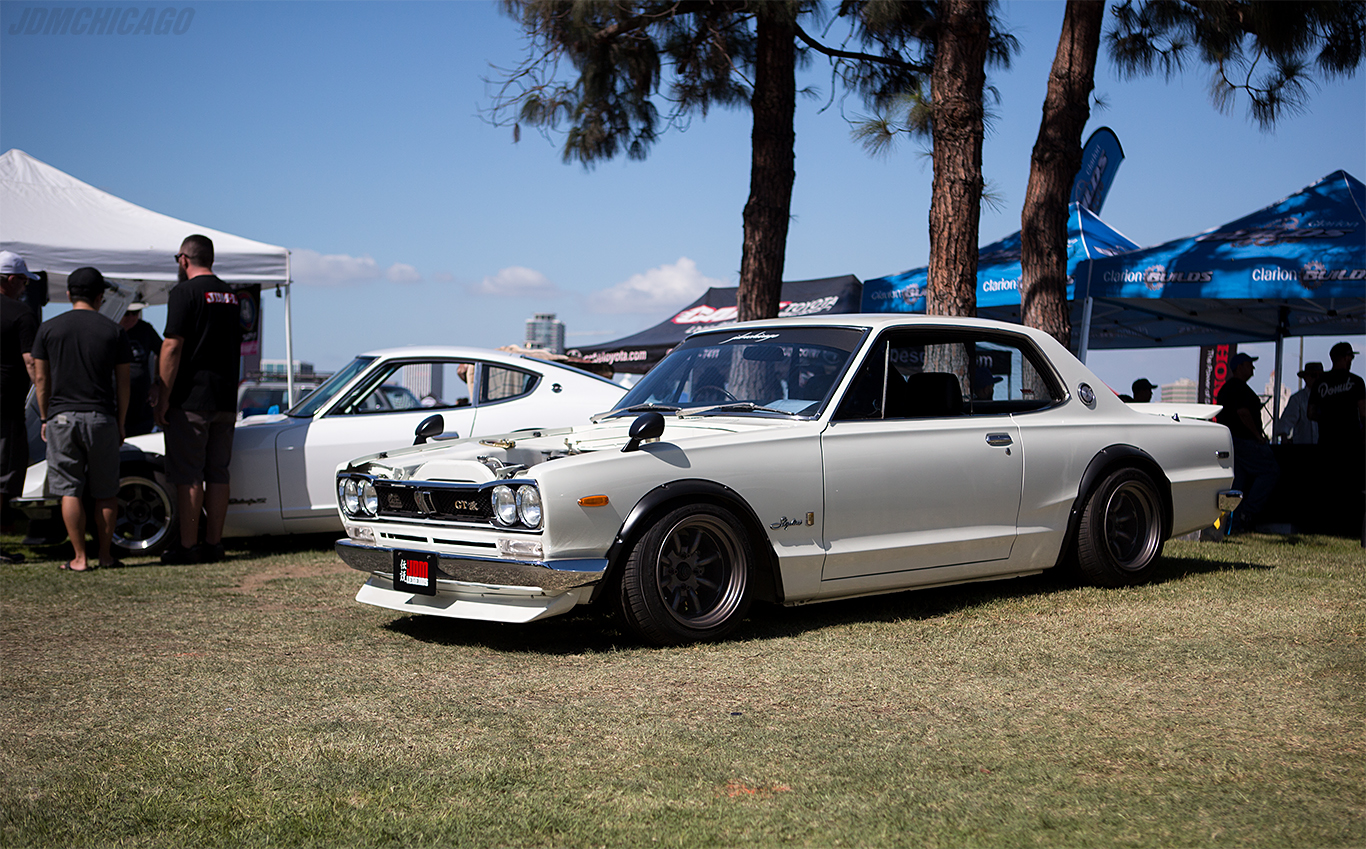 Reunited with my Hako!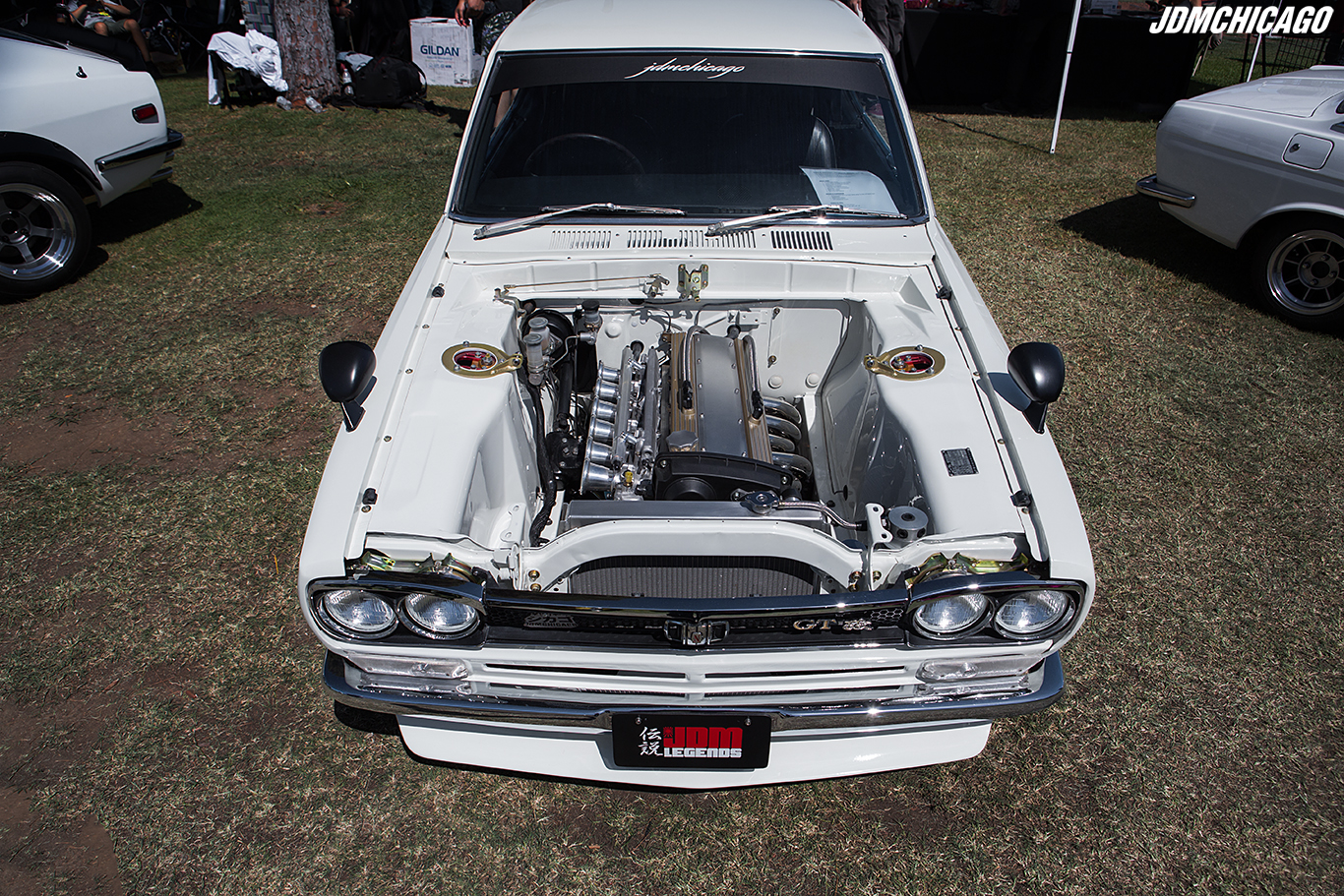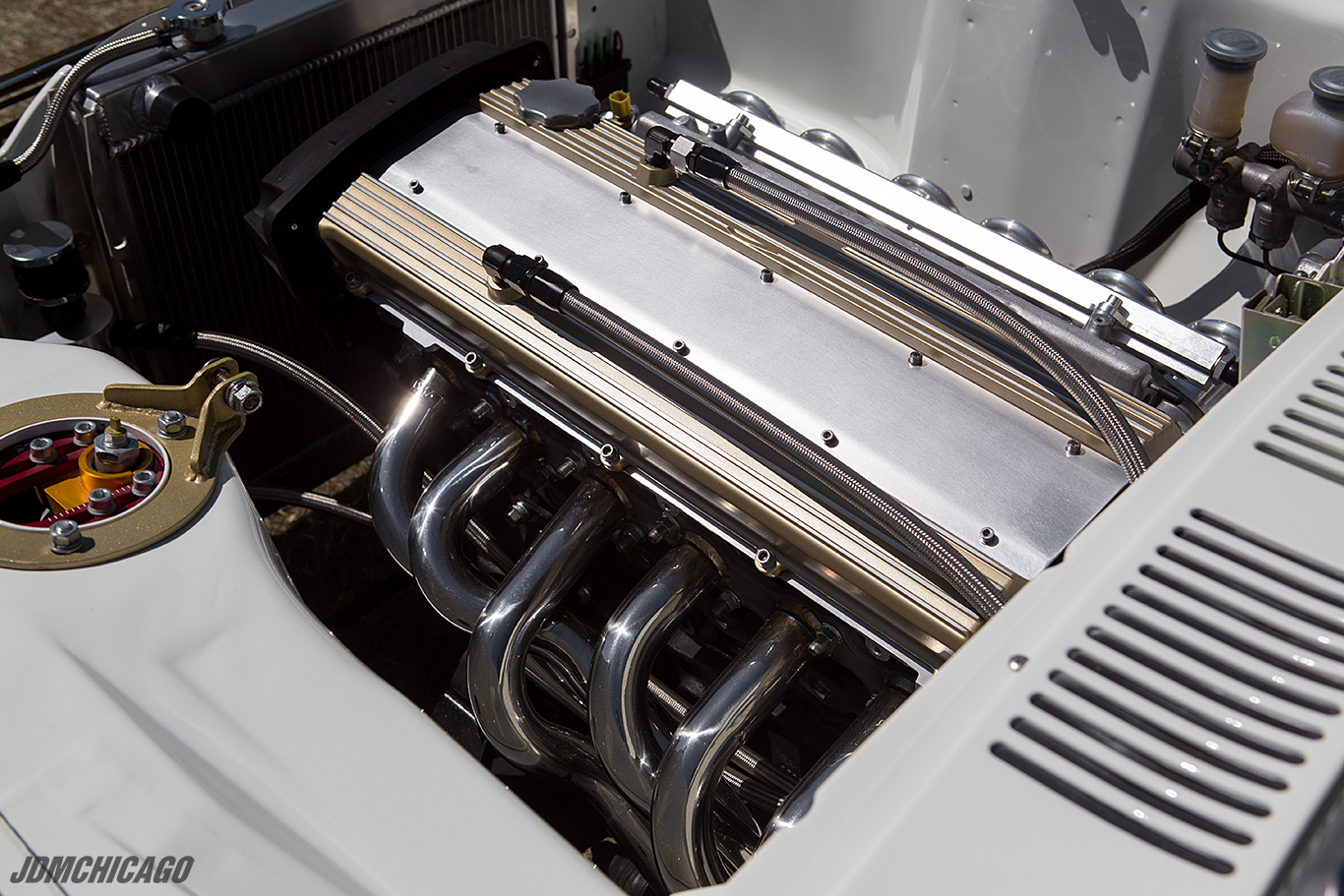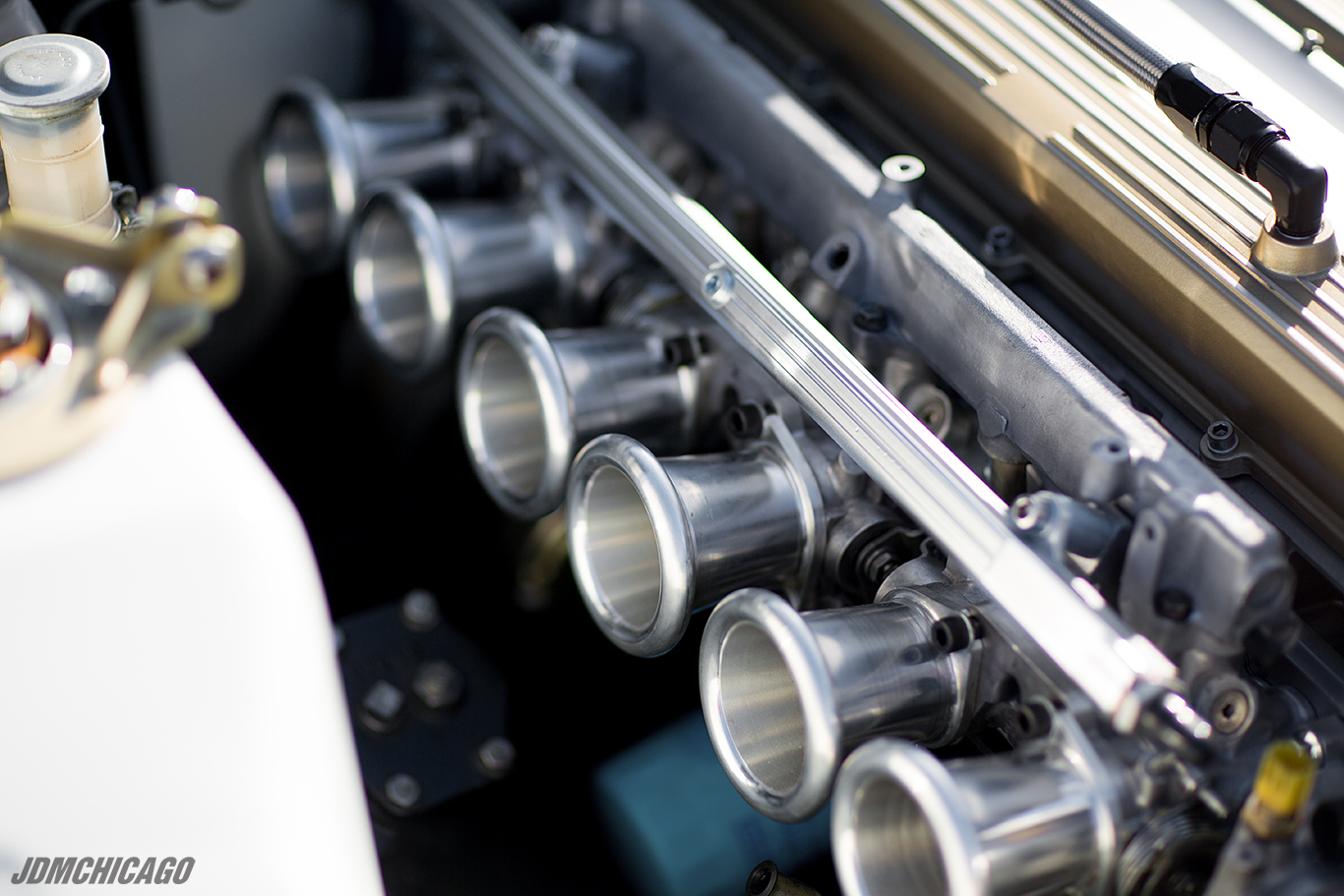 The swap isn't entirely finished as the team at JDML have run into some clearance issues and other challenges that go into these unconventional motor builds. I have to thank my friend Ilia for suggesting the RB20 finned valve covers. This is one small piece (and rare) that give the motor a more interesting and retro look. We had them powdercoated gold to tie into the GTX theme. I have an idea for the coilpack cover, so stay tuned for that…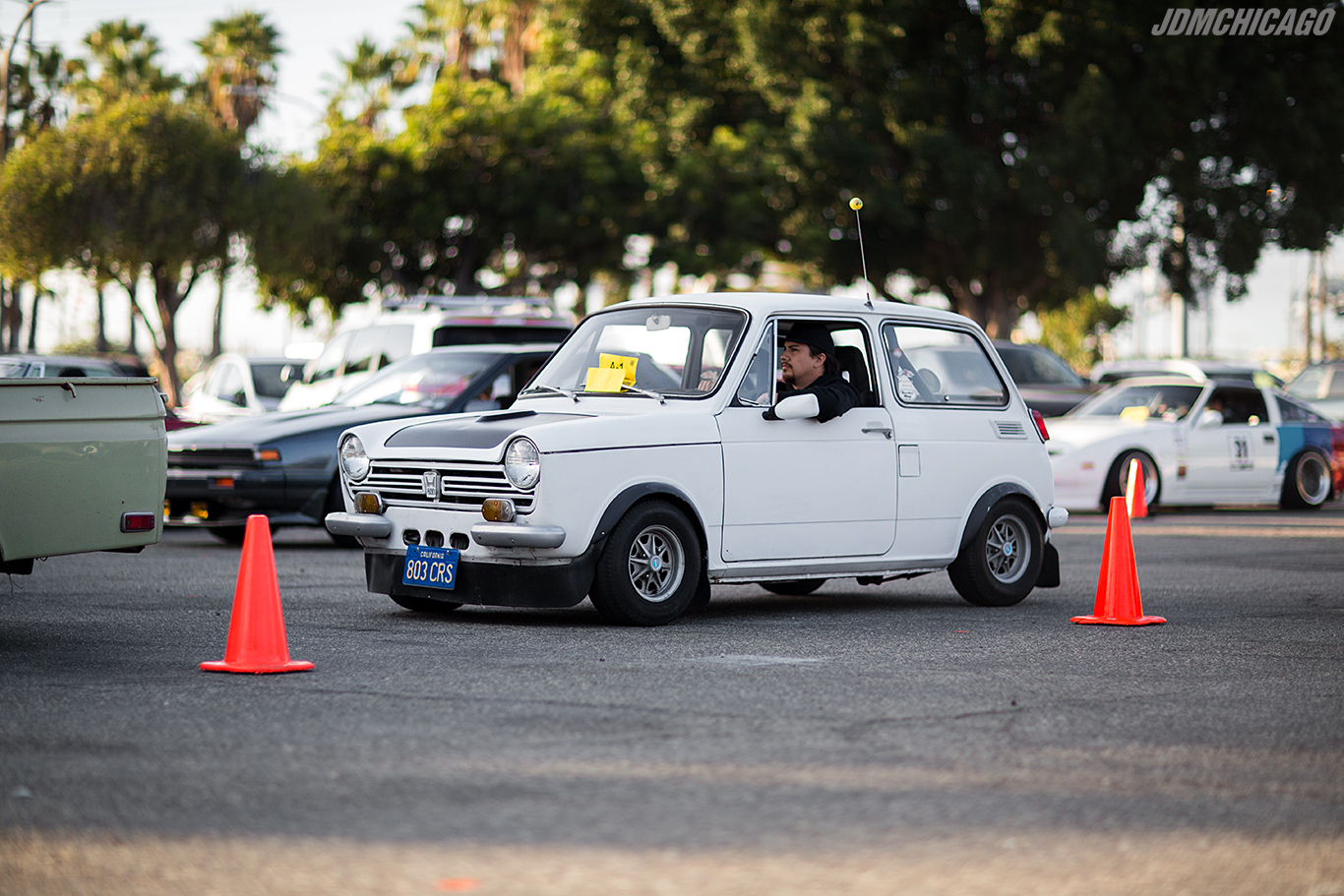 Really nice Honda N600. My original L20 motor (~90hp) is beast compared to this.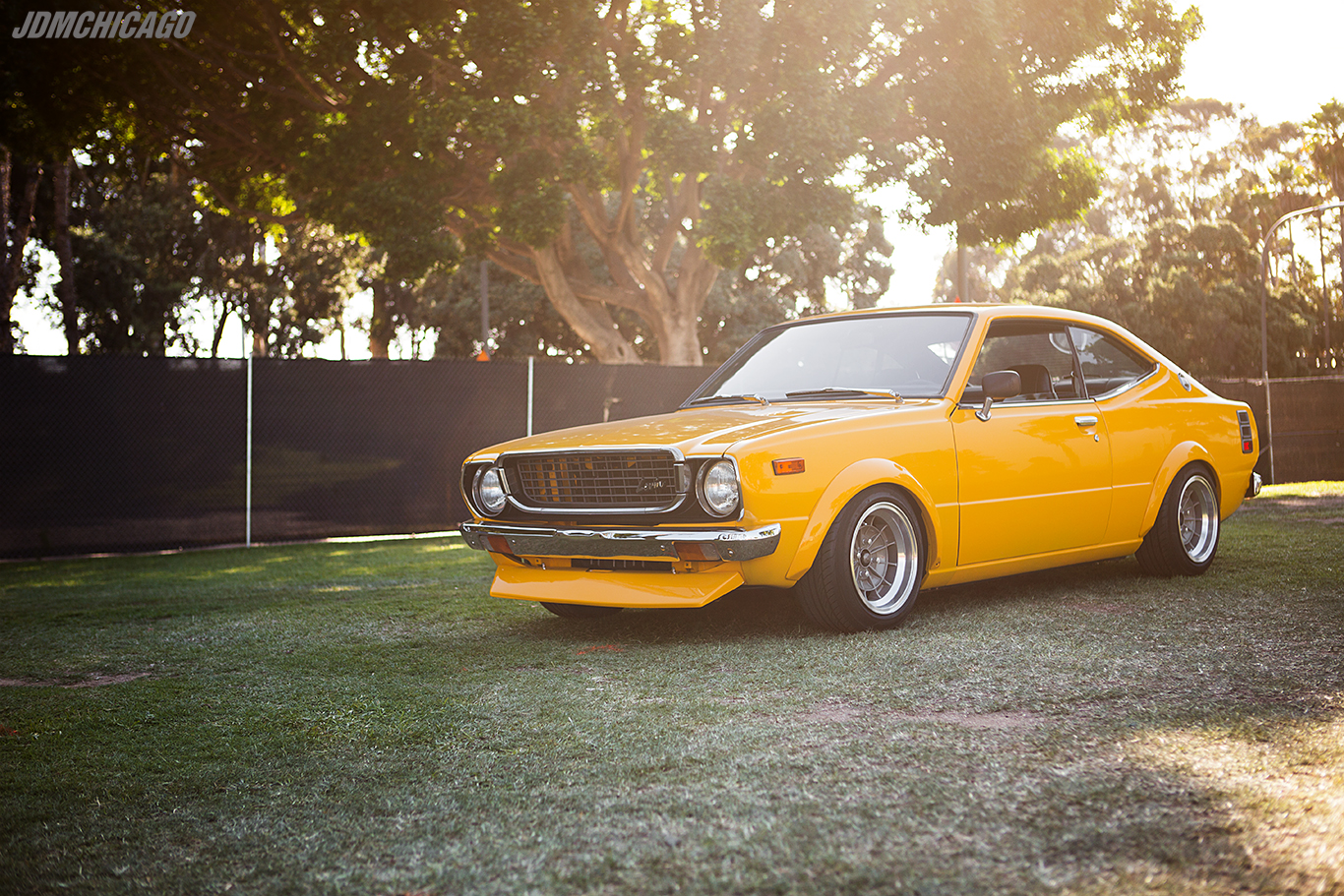 Beautiful TE27 Corolla.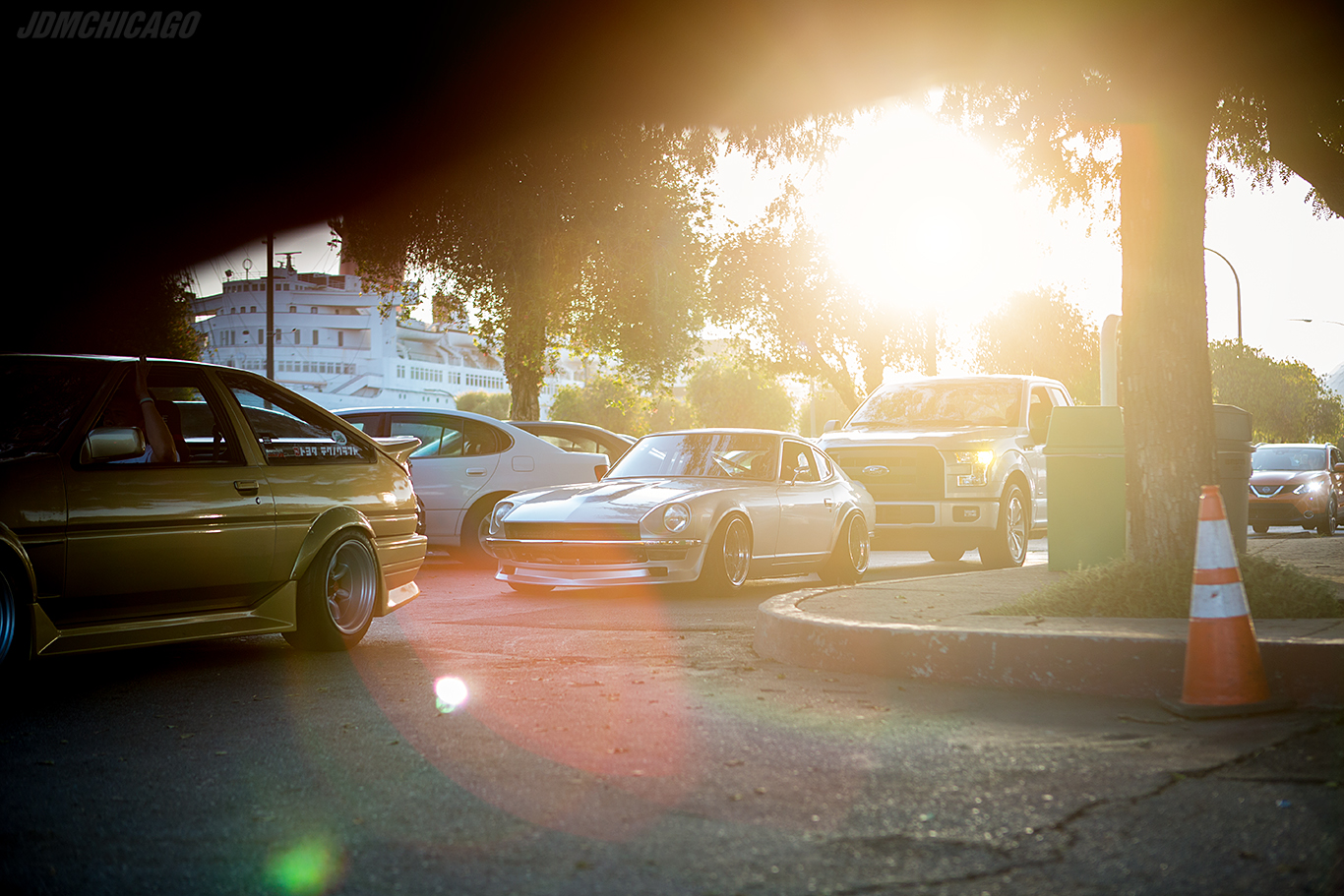 Another S30 rolling into the show.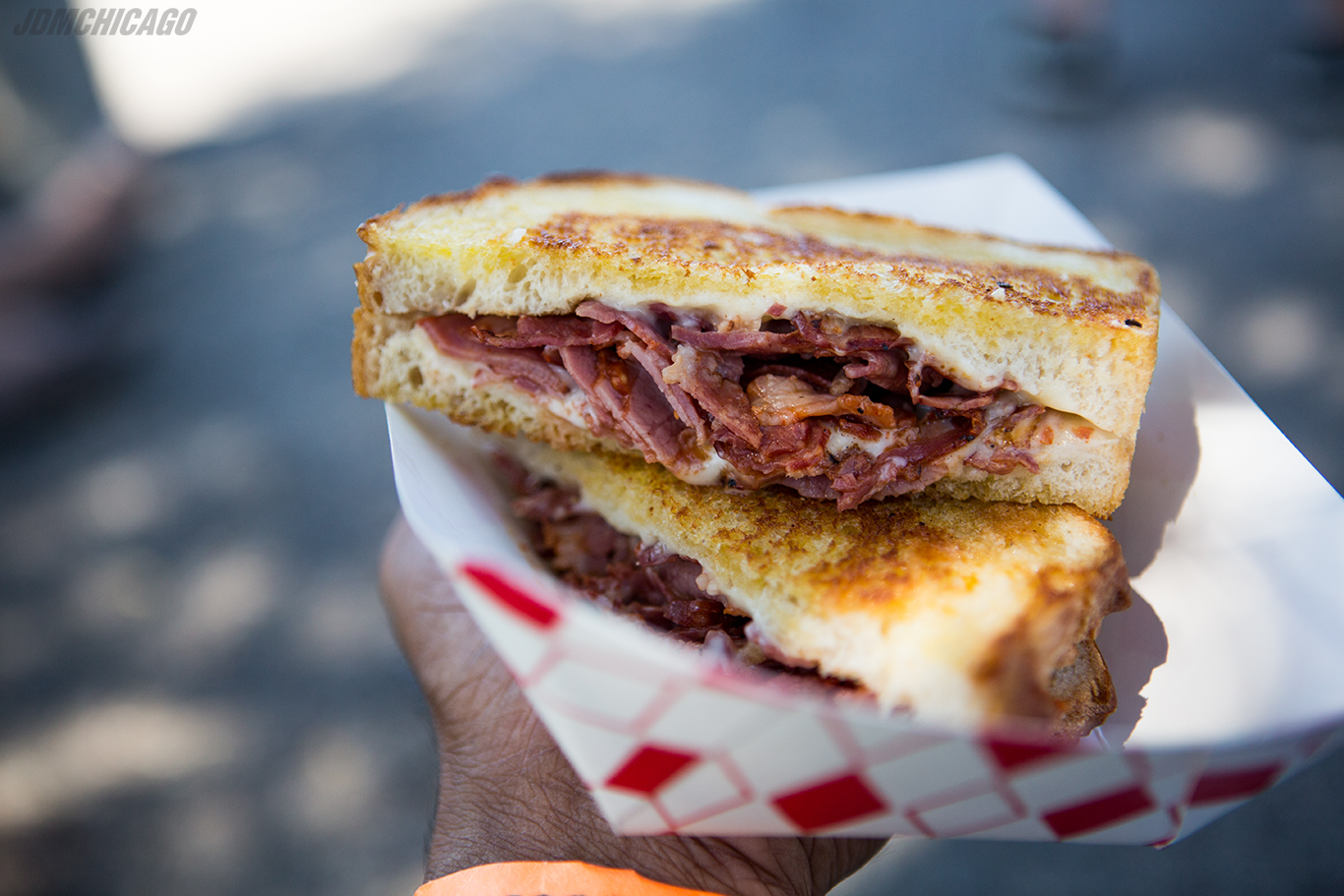 This grilled cheese Pastrami sandwich was on point. With only a few food trucks on hand, the lines and wait did creep up around lunch time.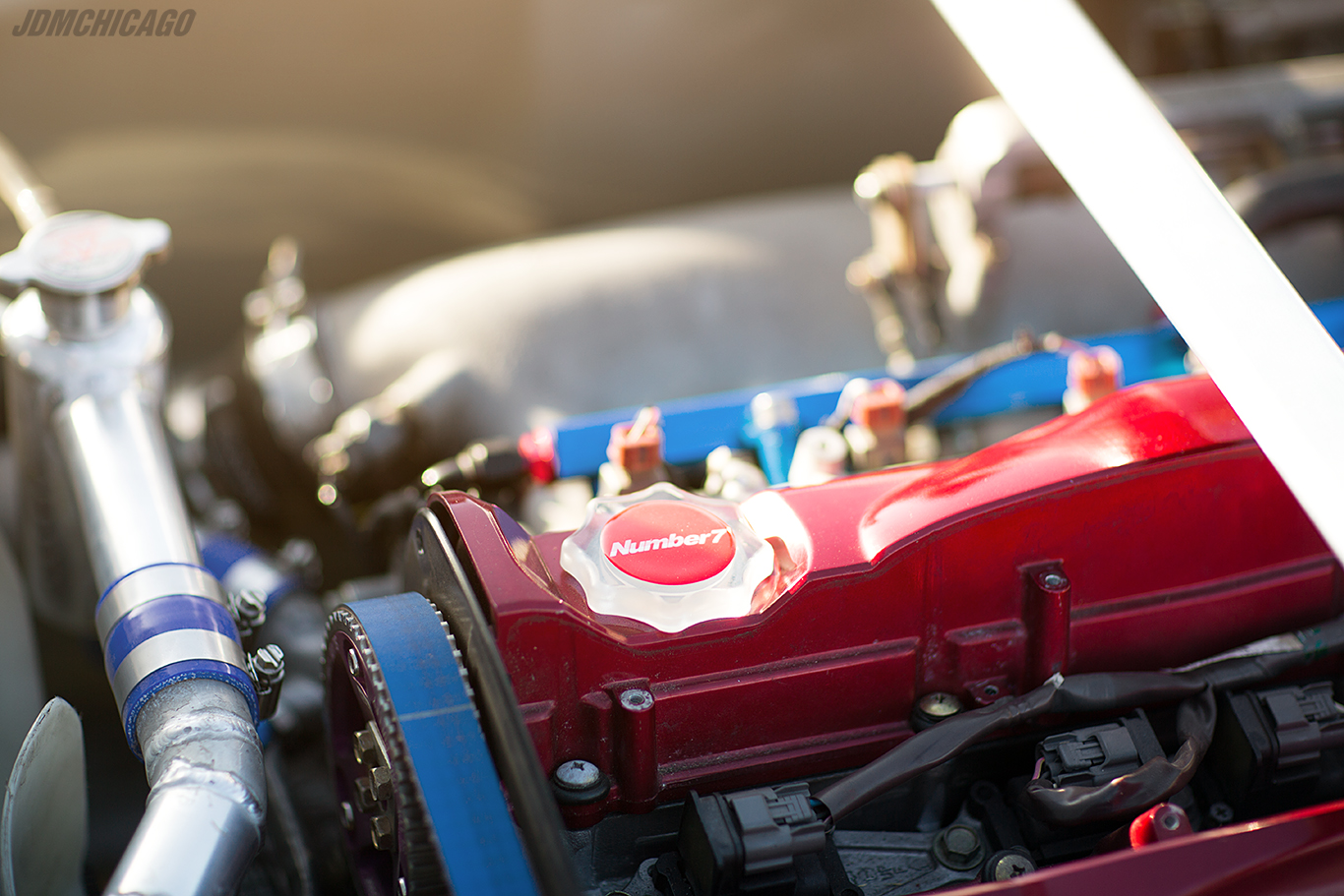 A shot of Paul's engine with the Number 7 Racing Team oil cap.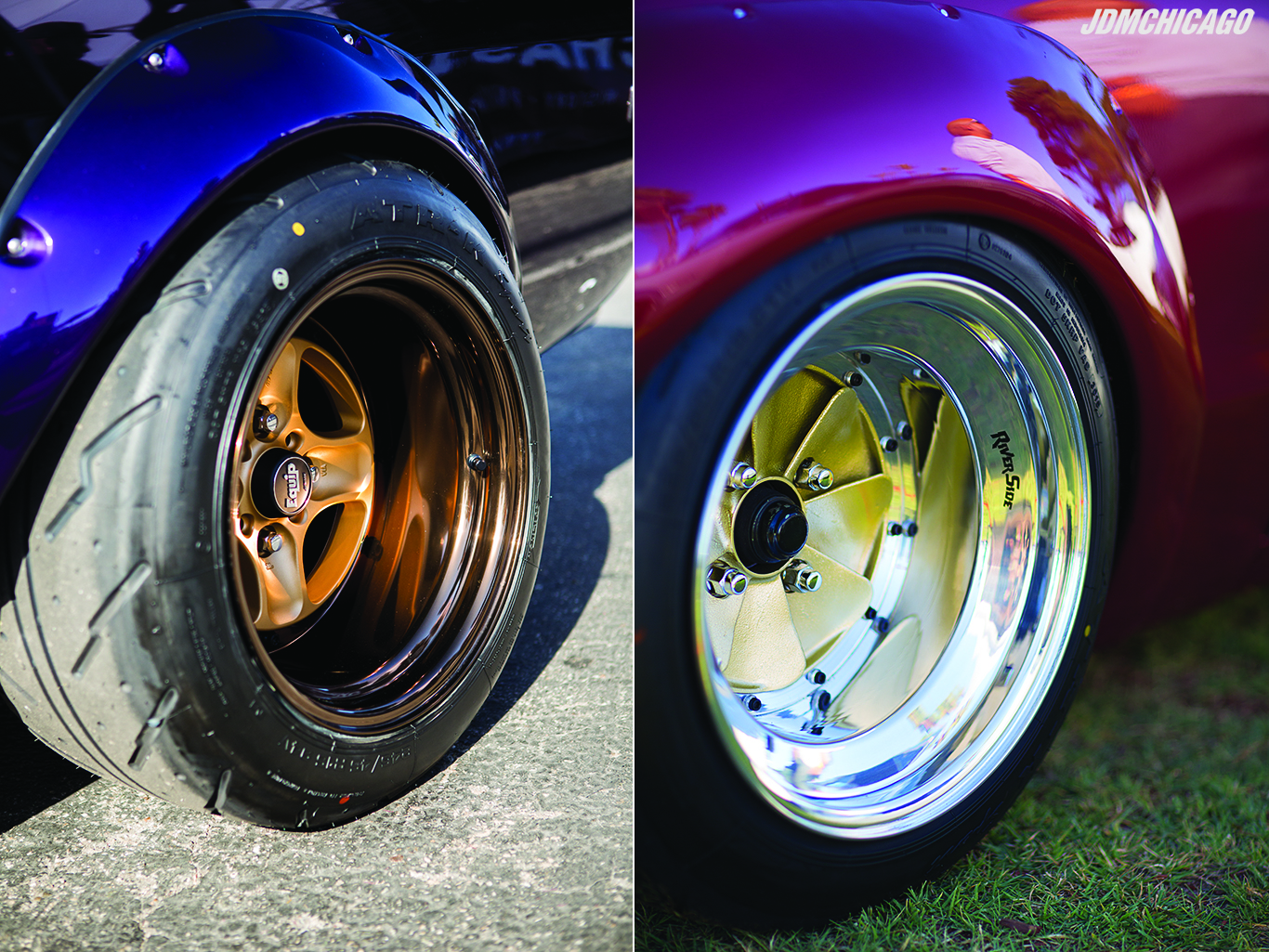 Two wheel stood out this weekend- The equip 40's simply due to amount of cars representing them, and of course Pat's Riverside/Super Rivers that were re-lipped and painted by Izami Wheels/Japan.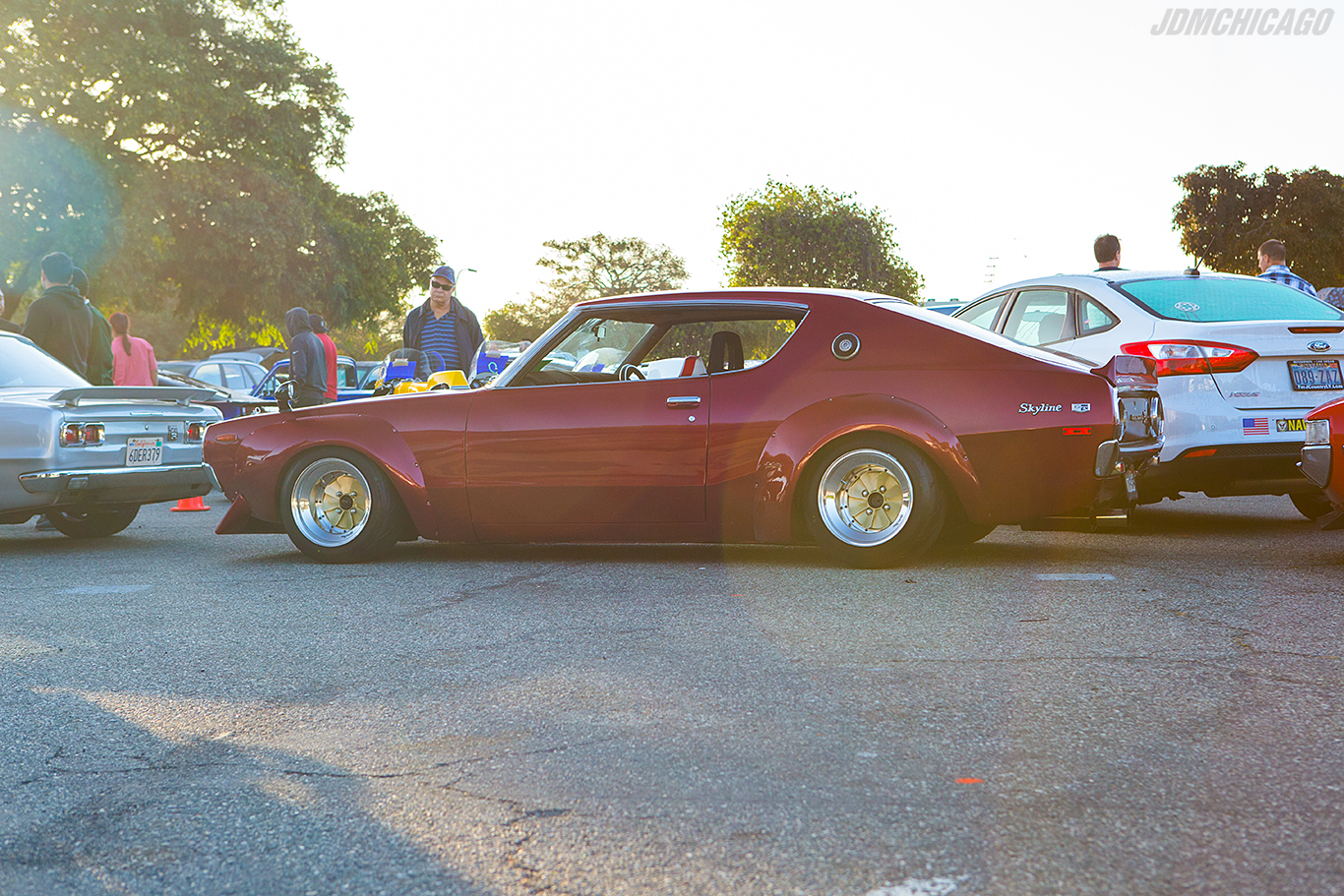 Pat's Kenmeri- Just stunning.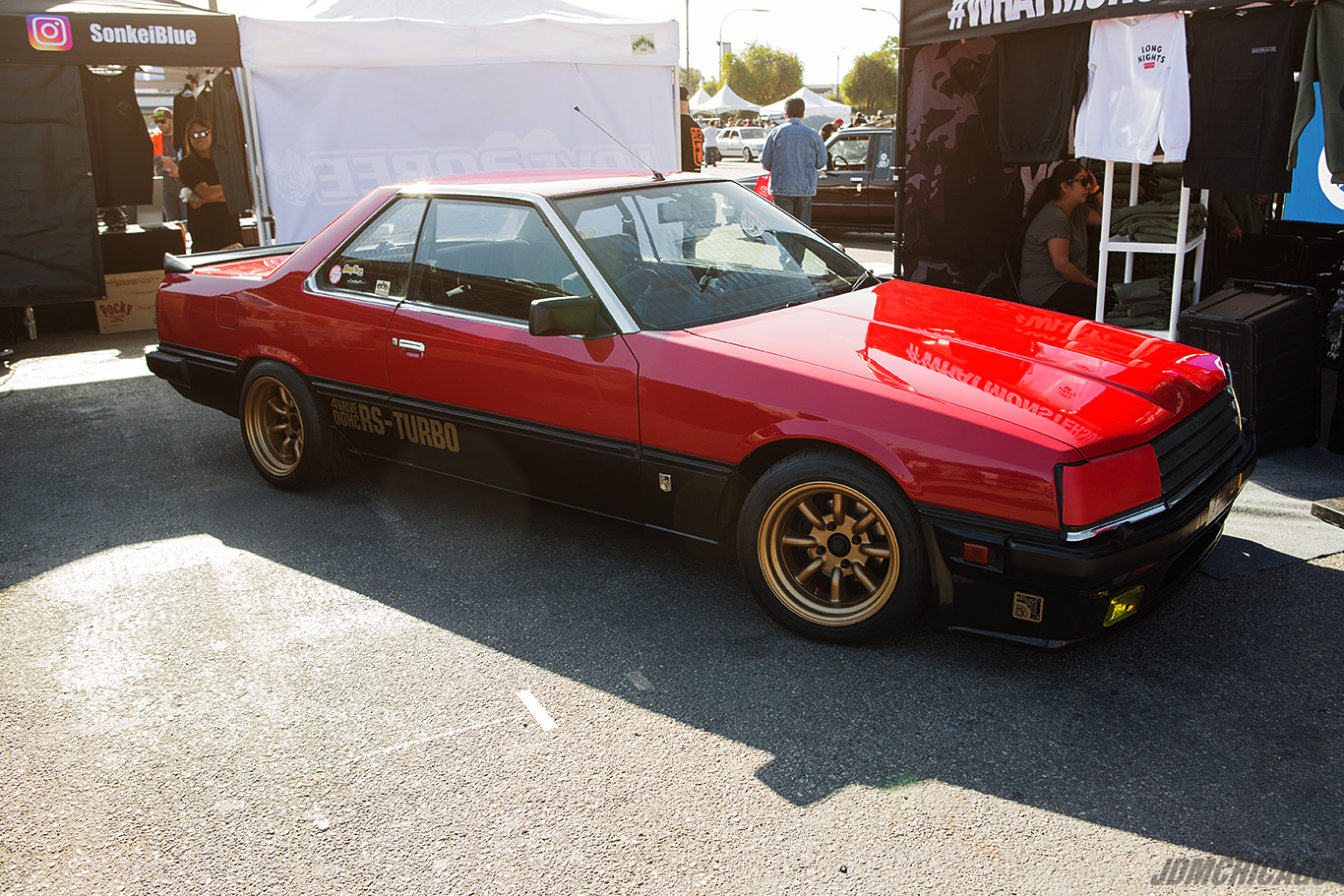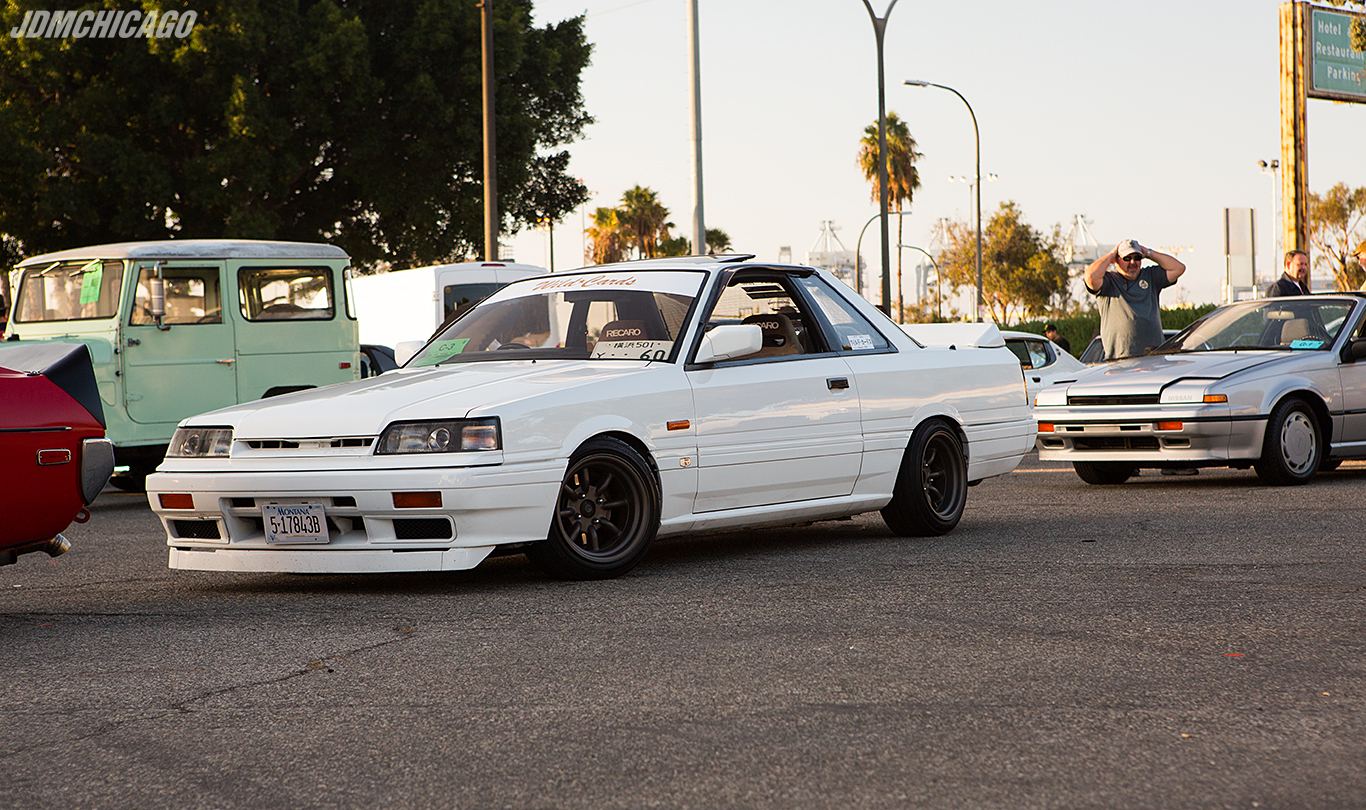 Couple more Skylines from Team Wild Cards.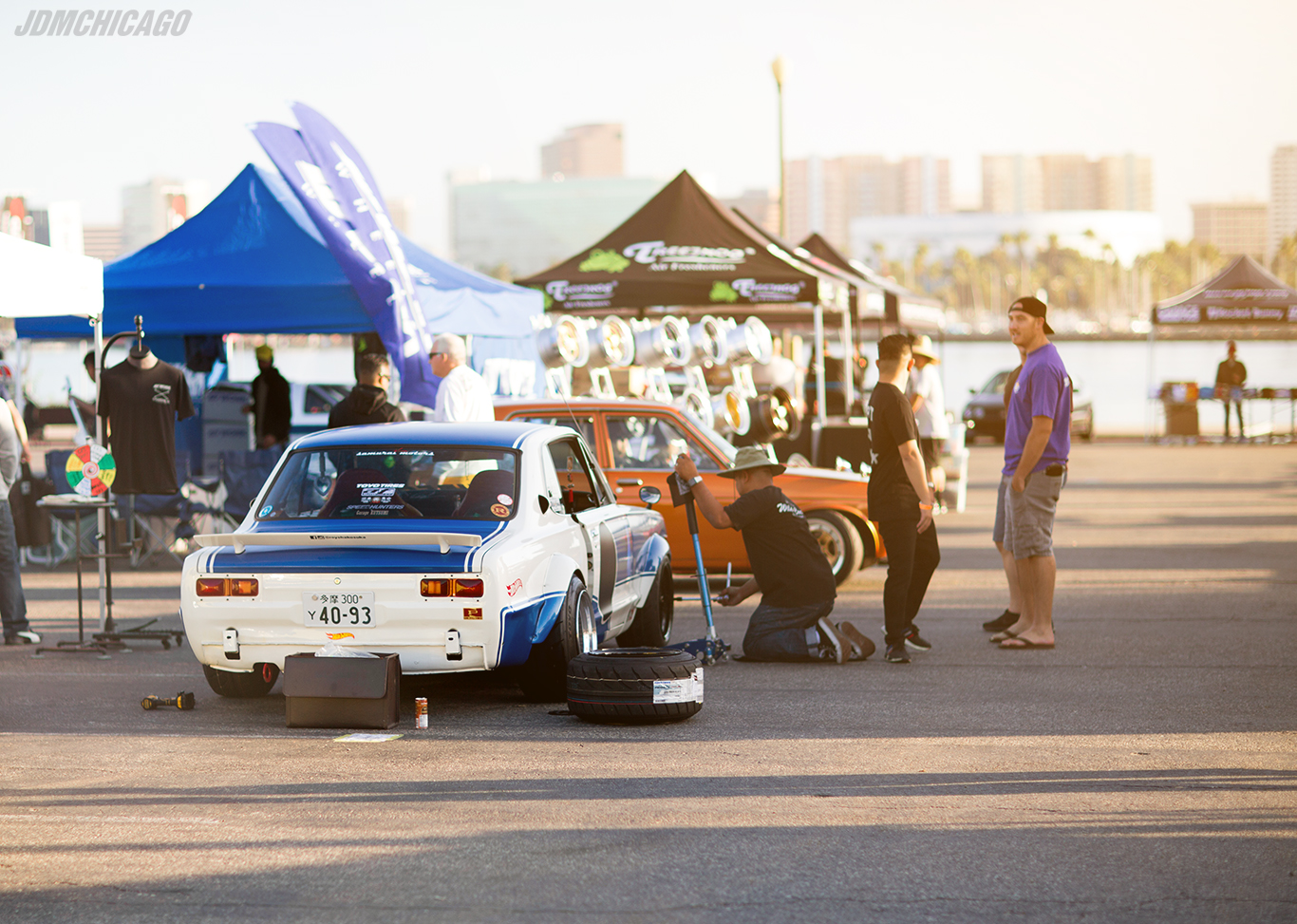 Roy makings some last minute adjustments to his Hakosuka before the show starts. If you want his car, look no further…..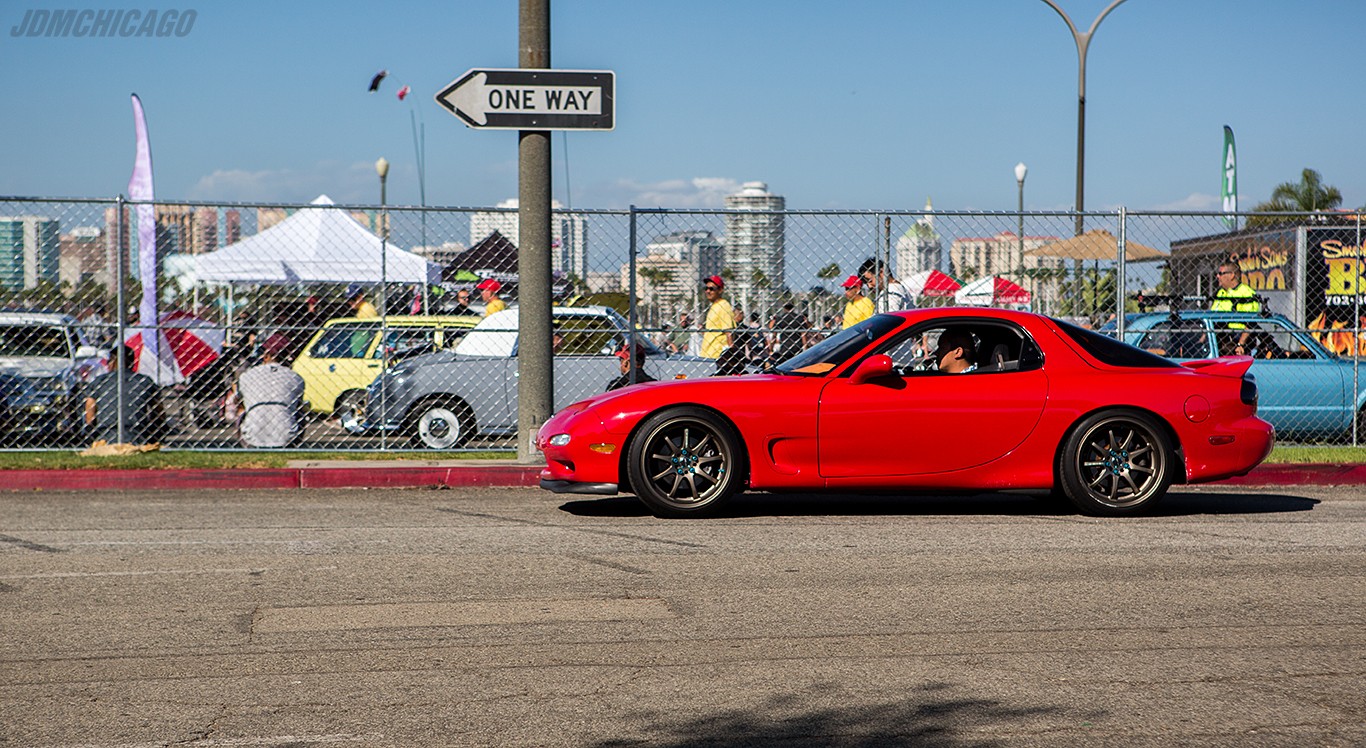 Clean FD RX7 leaving the show.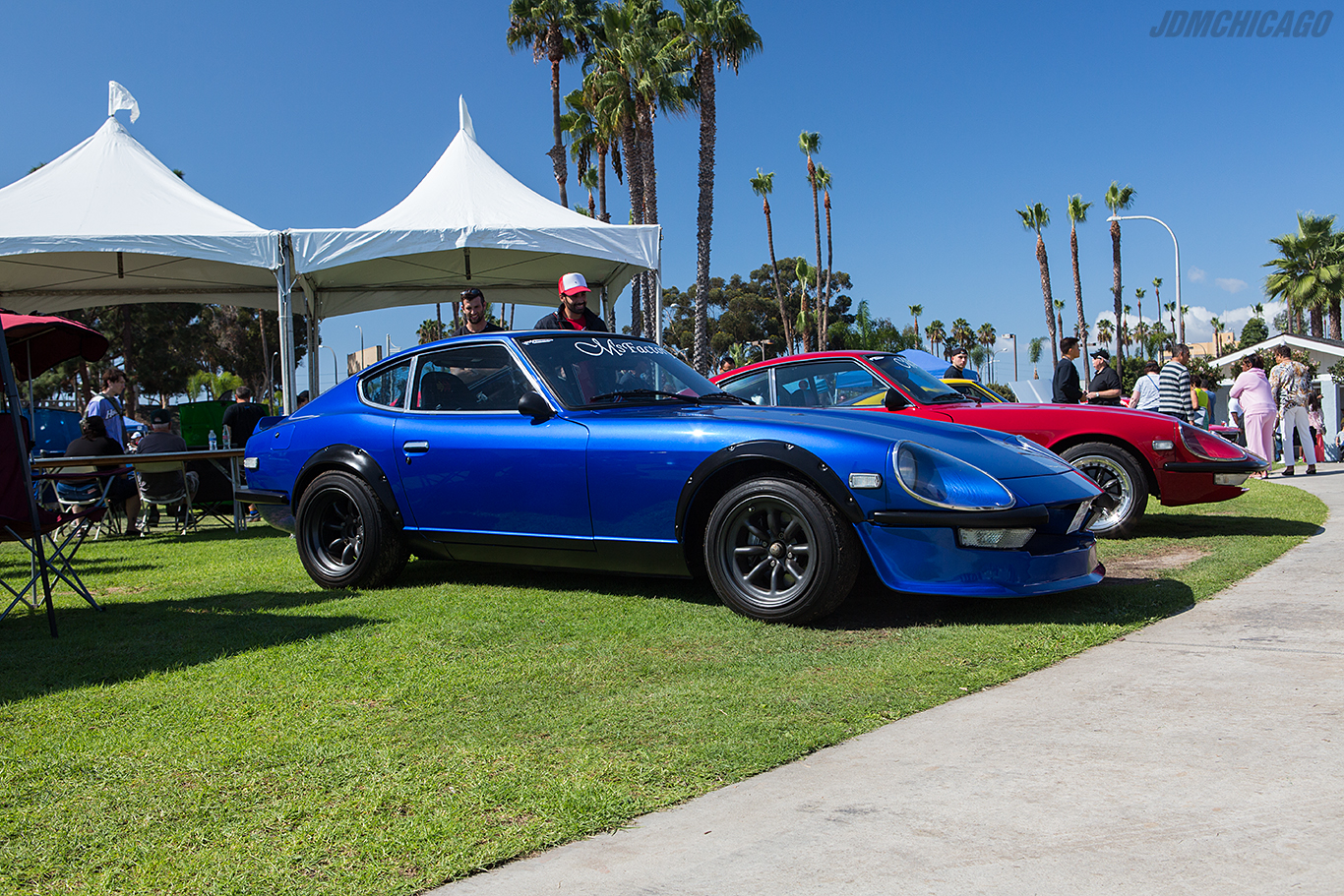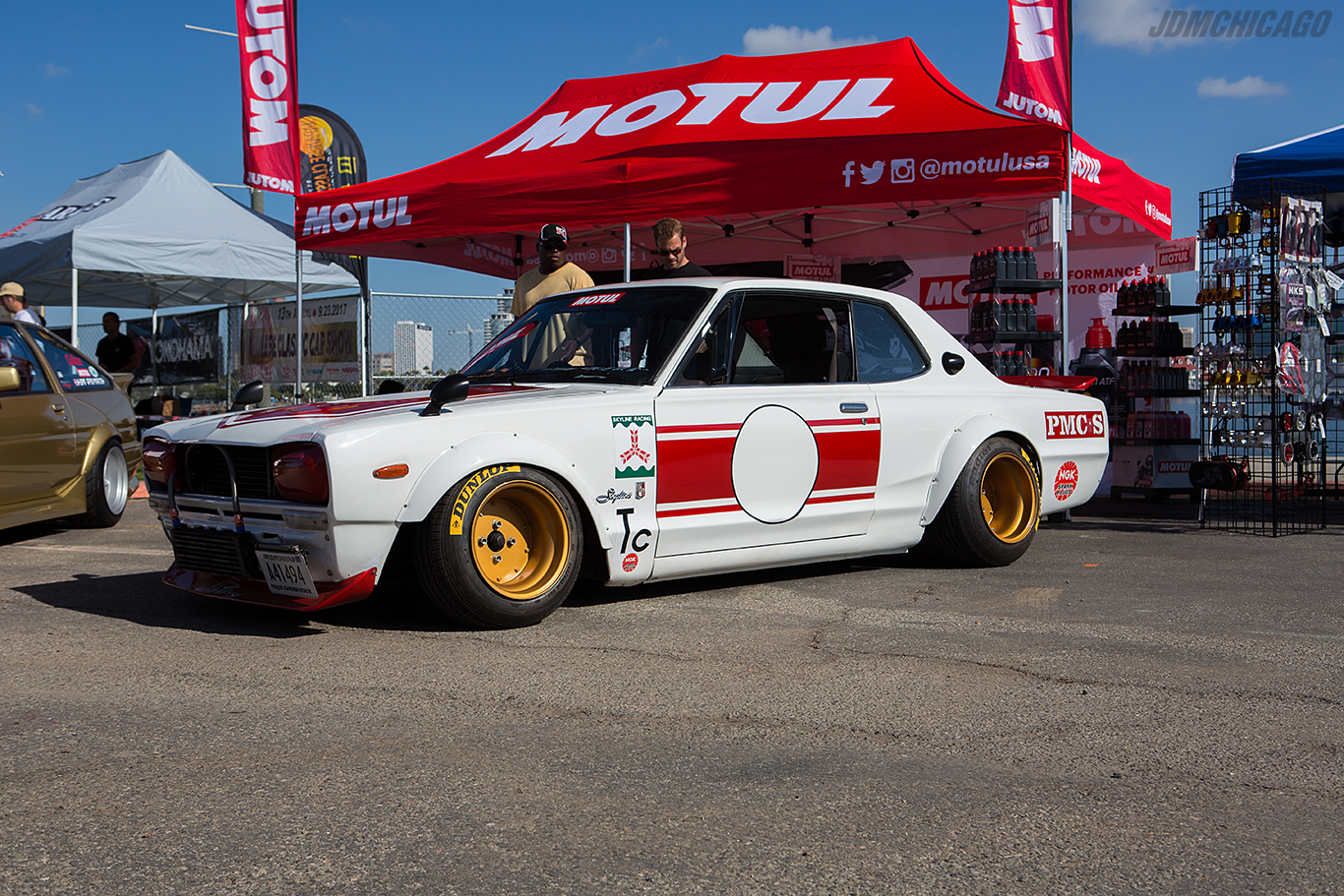 Joel Tan's Works-Style Hakosuka. The vintage livery never gets old…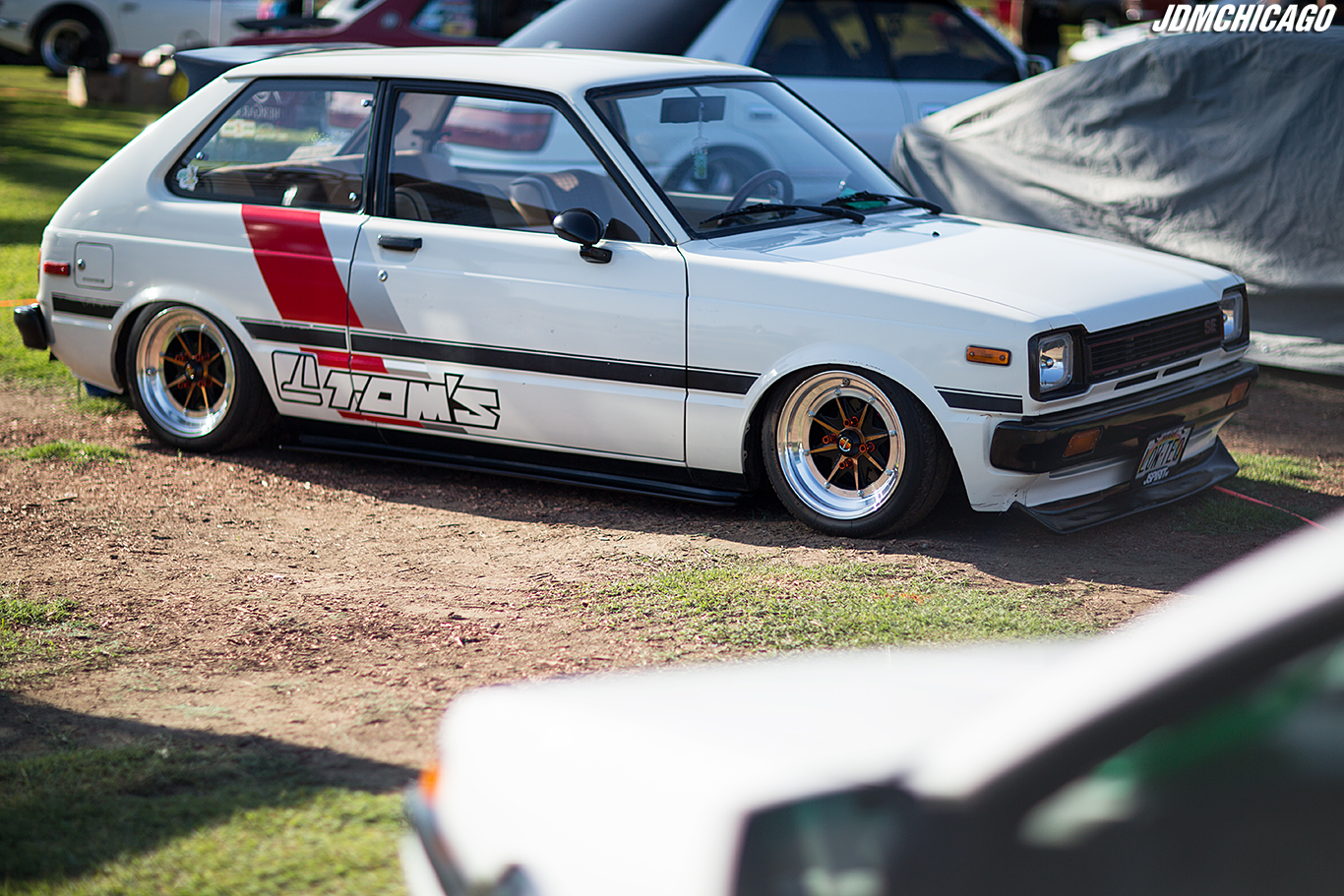 Very cool KP61 Starlet all the way from Hawaii.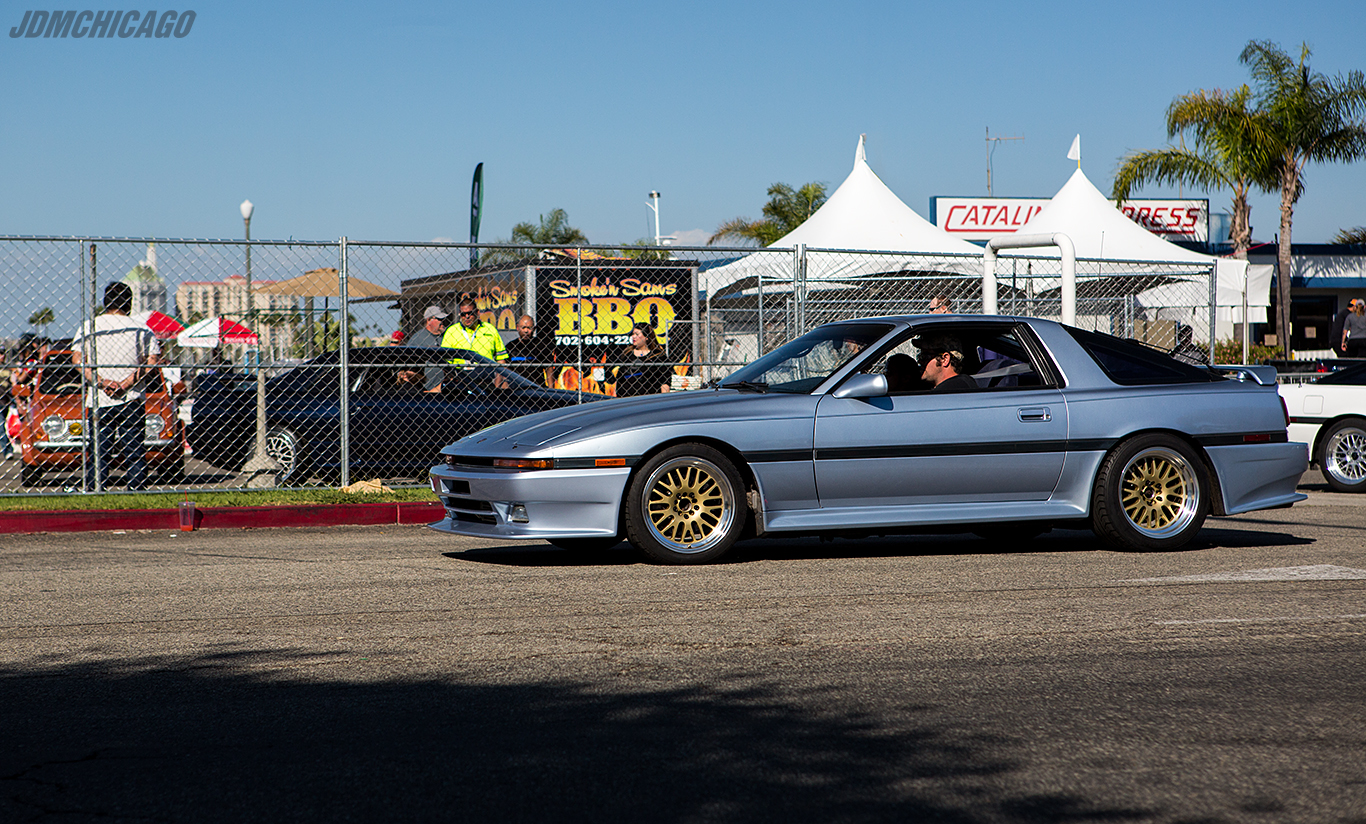 MKIII Supra as mint as they come…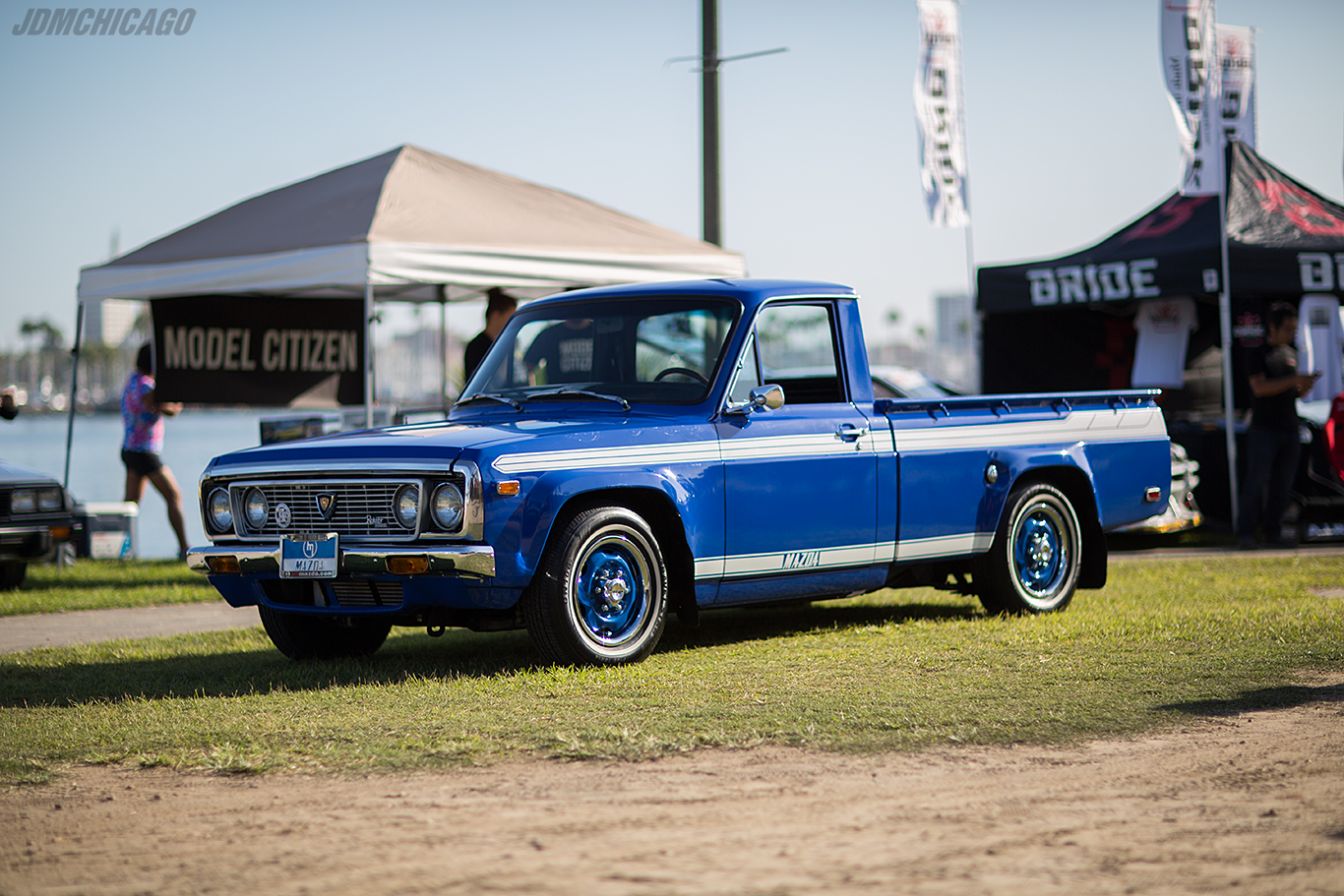 Vintage Rotary truck.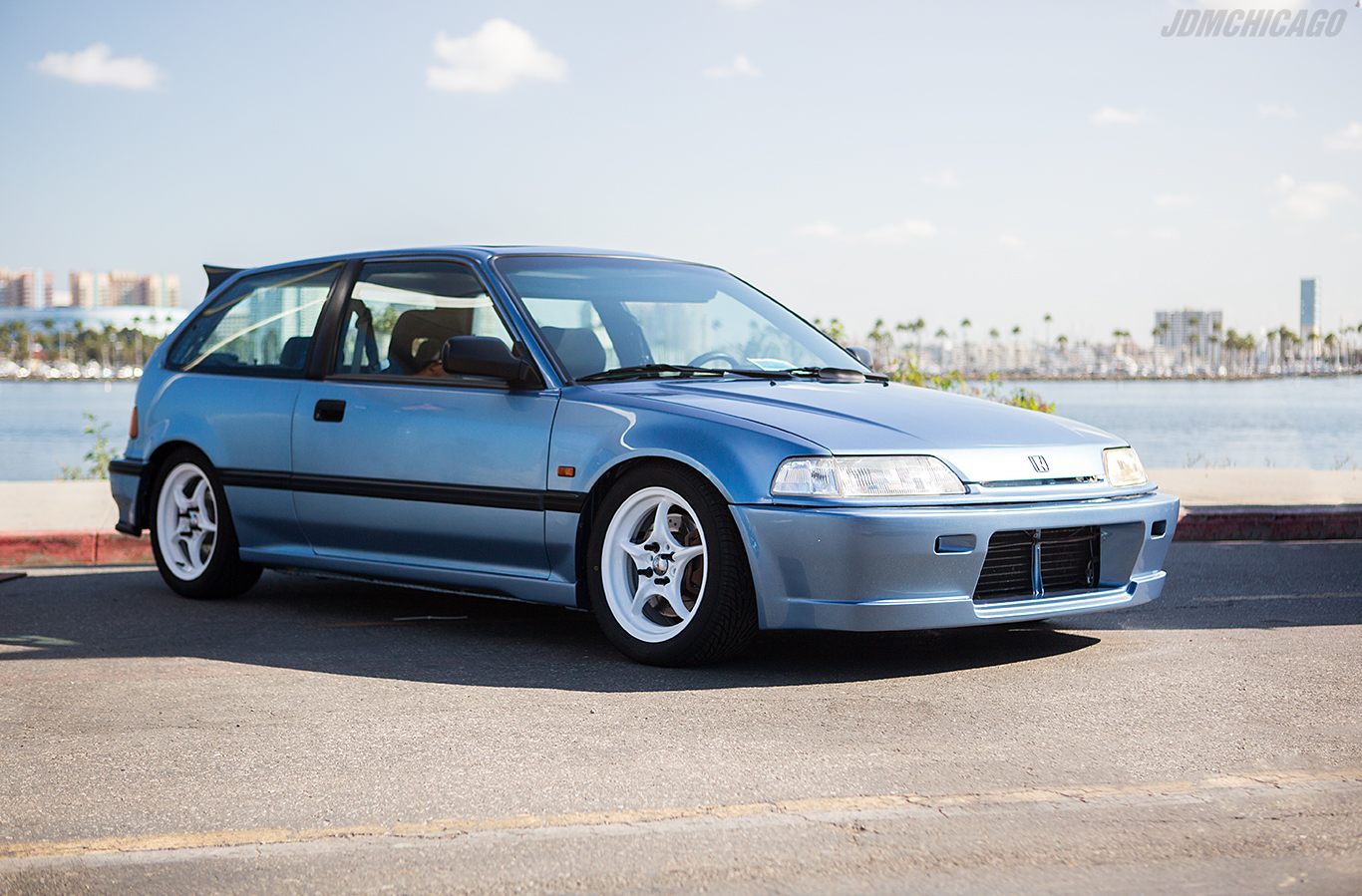 Jonathon Wong's Civic EF supporting the Osaka JDM booth. Can't beat this look with the 1-off Rocket Bunny aero and Mugen RNR Wheels.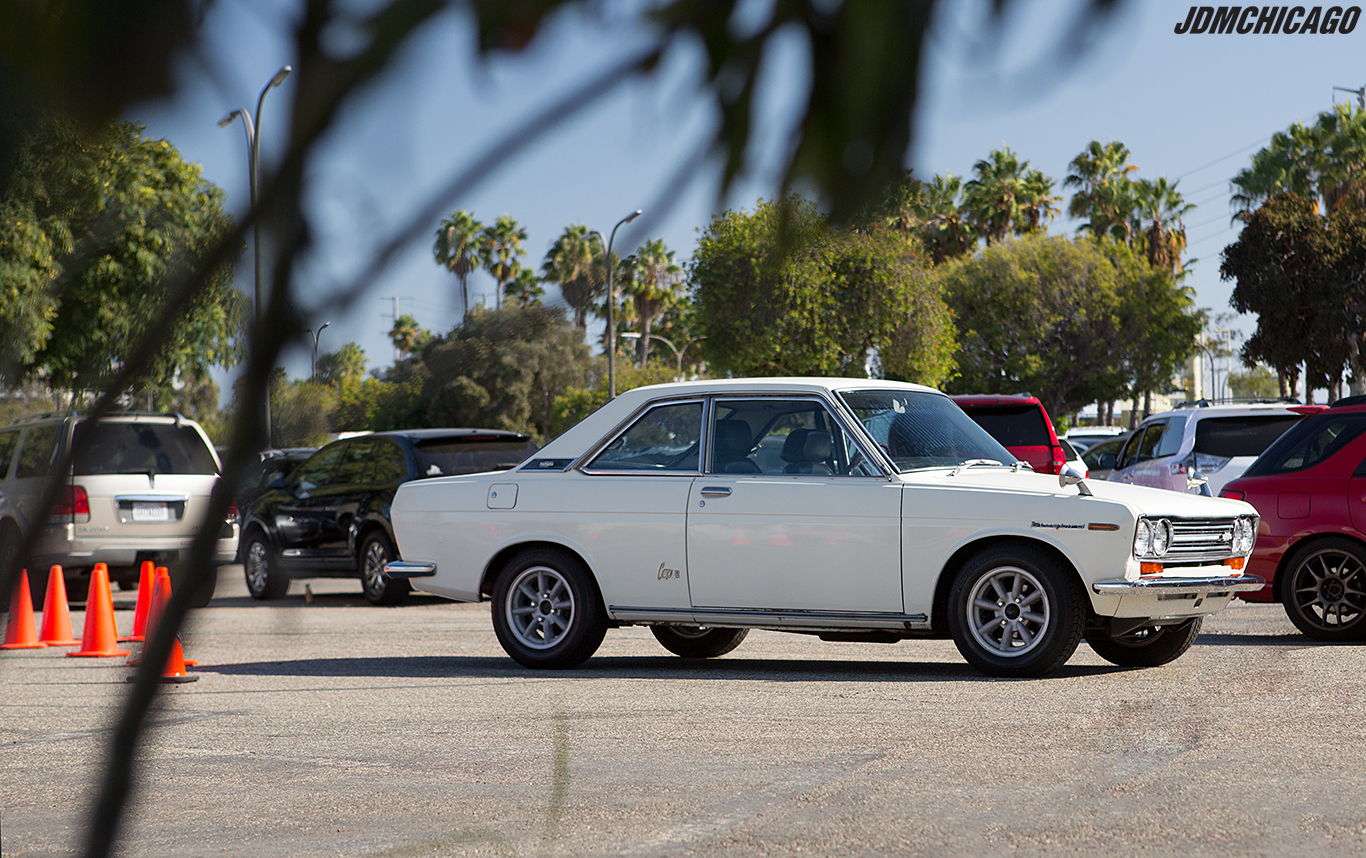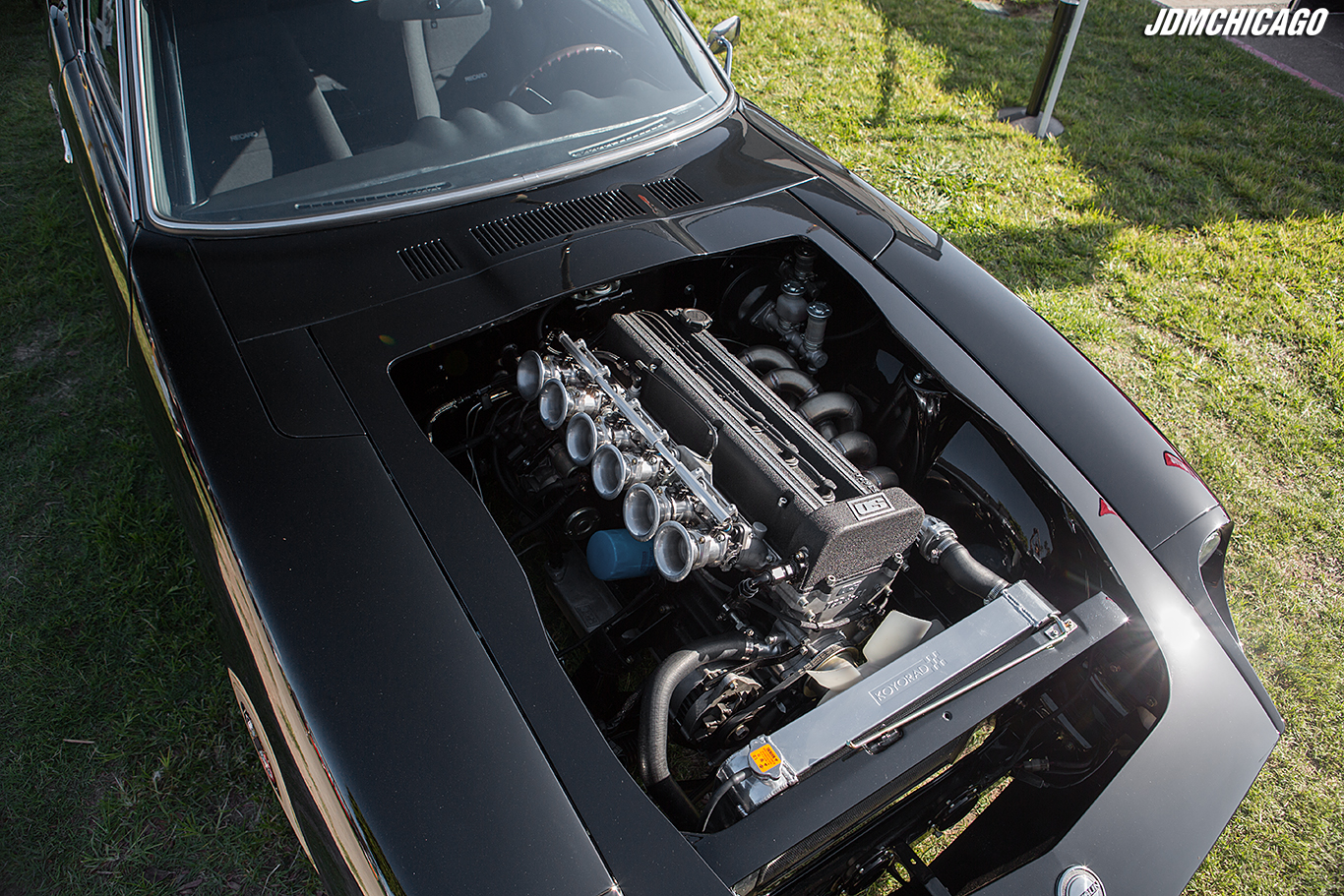 Z Car Garage stunned everyone with their OS Giken TC24B1Z at last year's SEMA. Although that Hako has since been delivered to their customer, they debuted another one of these motors in a 240z. Just stunning.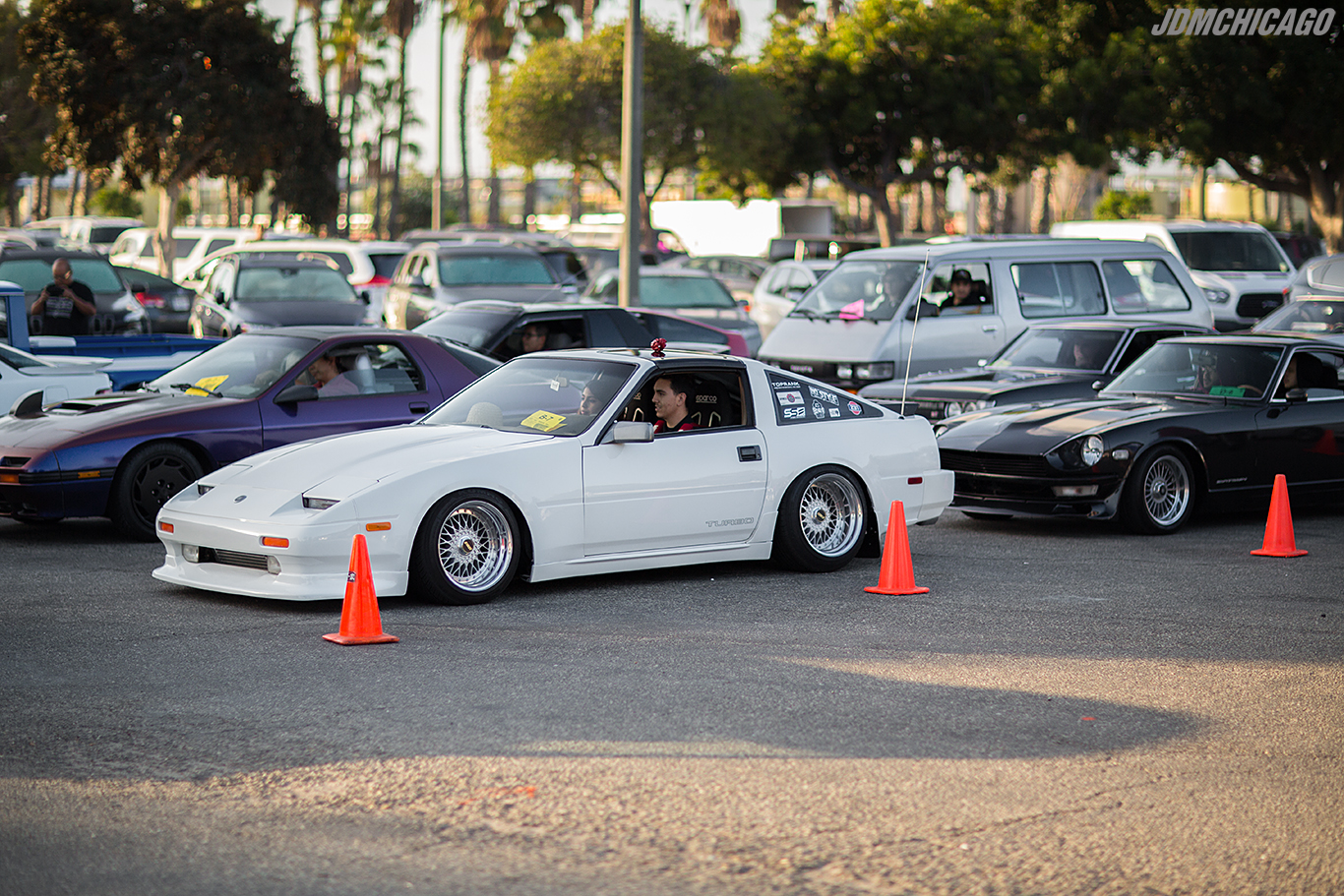 Z31- possibly the most underrated Z car?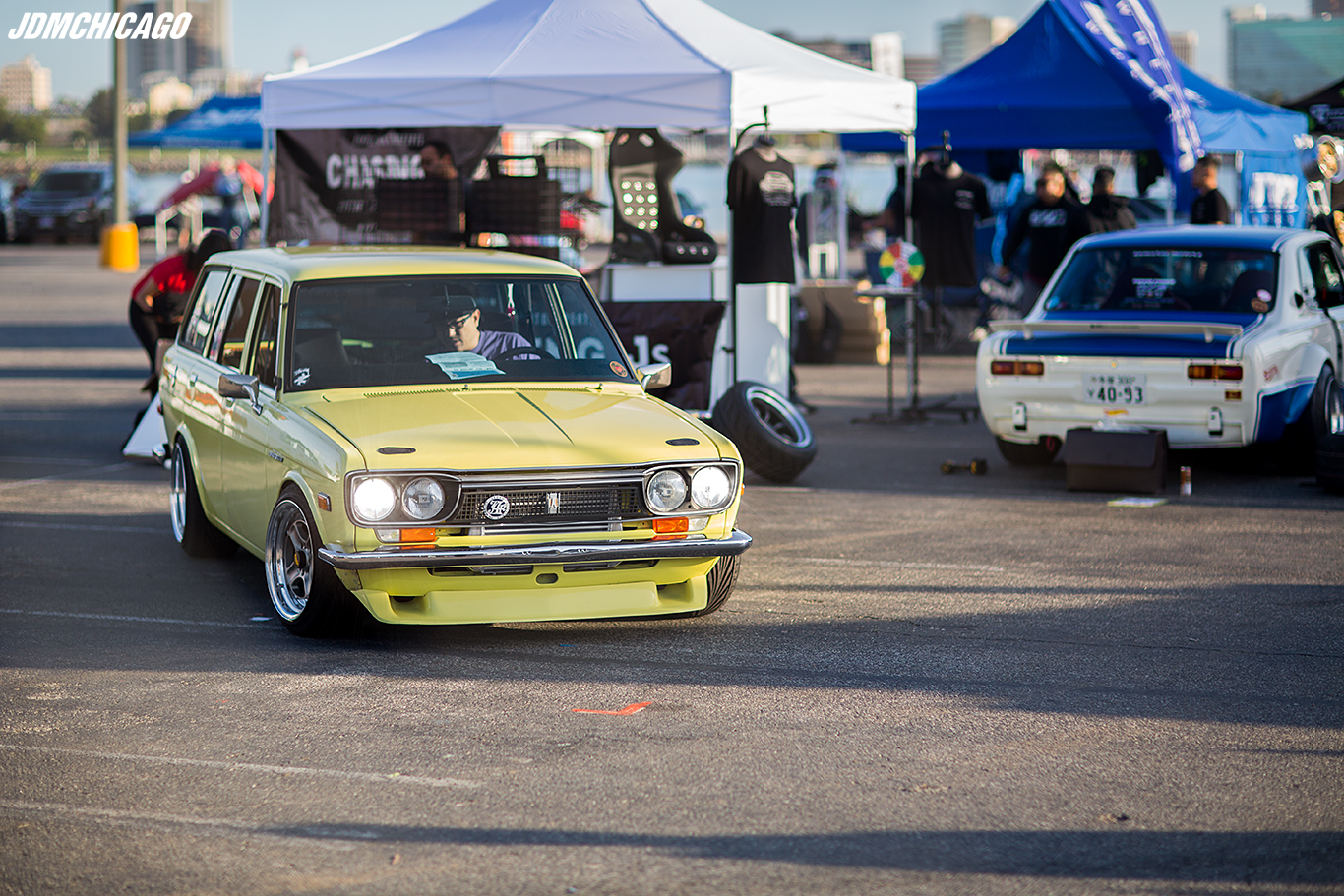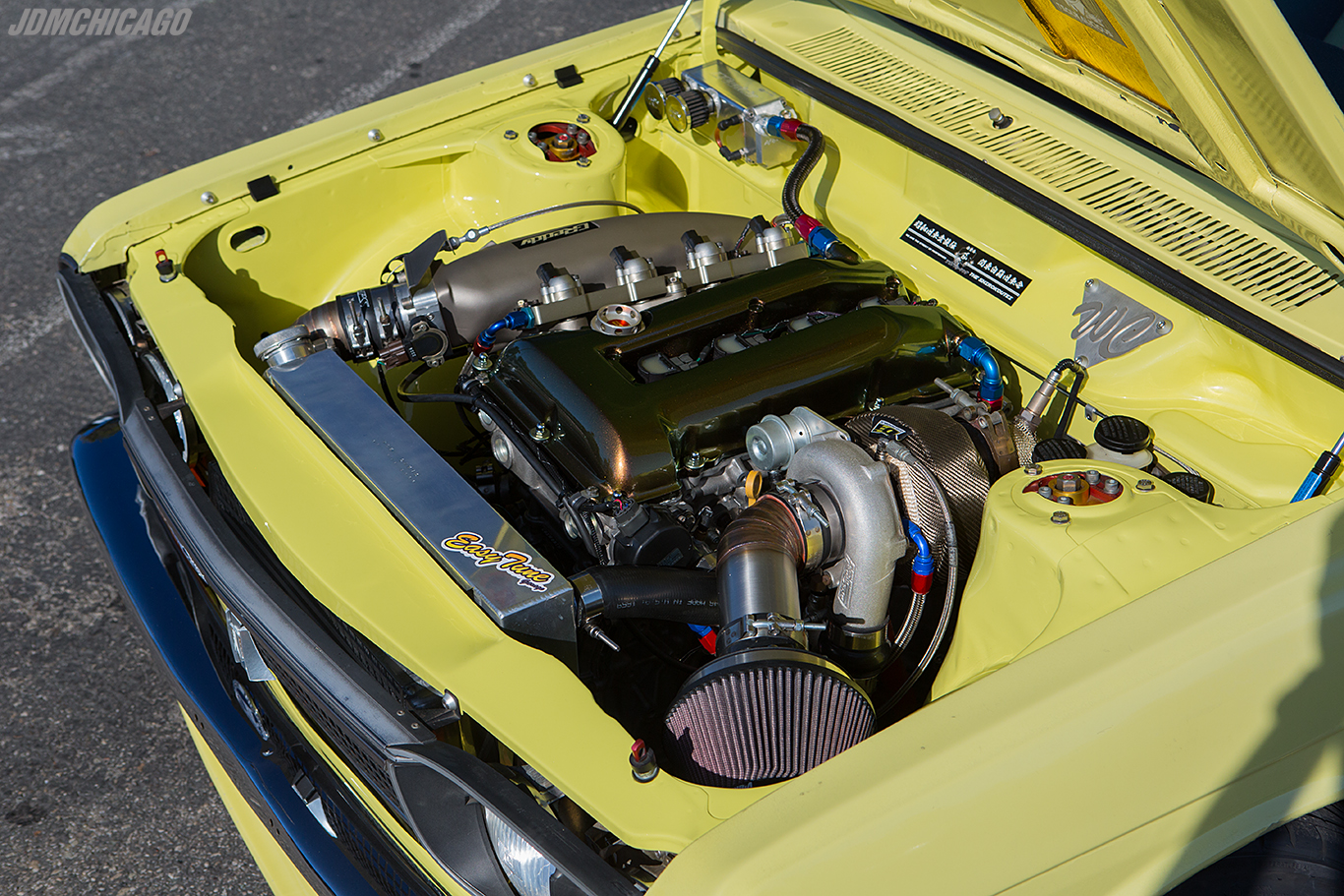 SR20DET powered 510 wagon


Pretty cool to see this 1981 Toyota Celica IMSA GTO race car.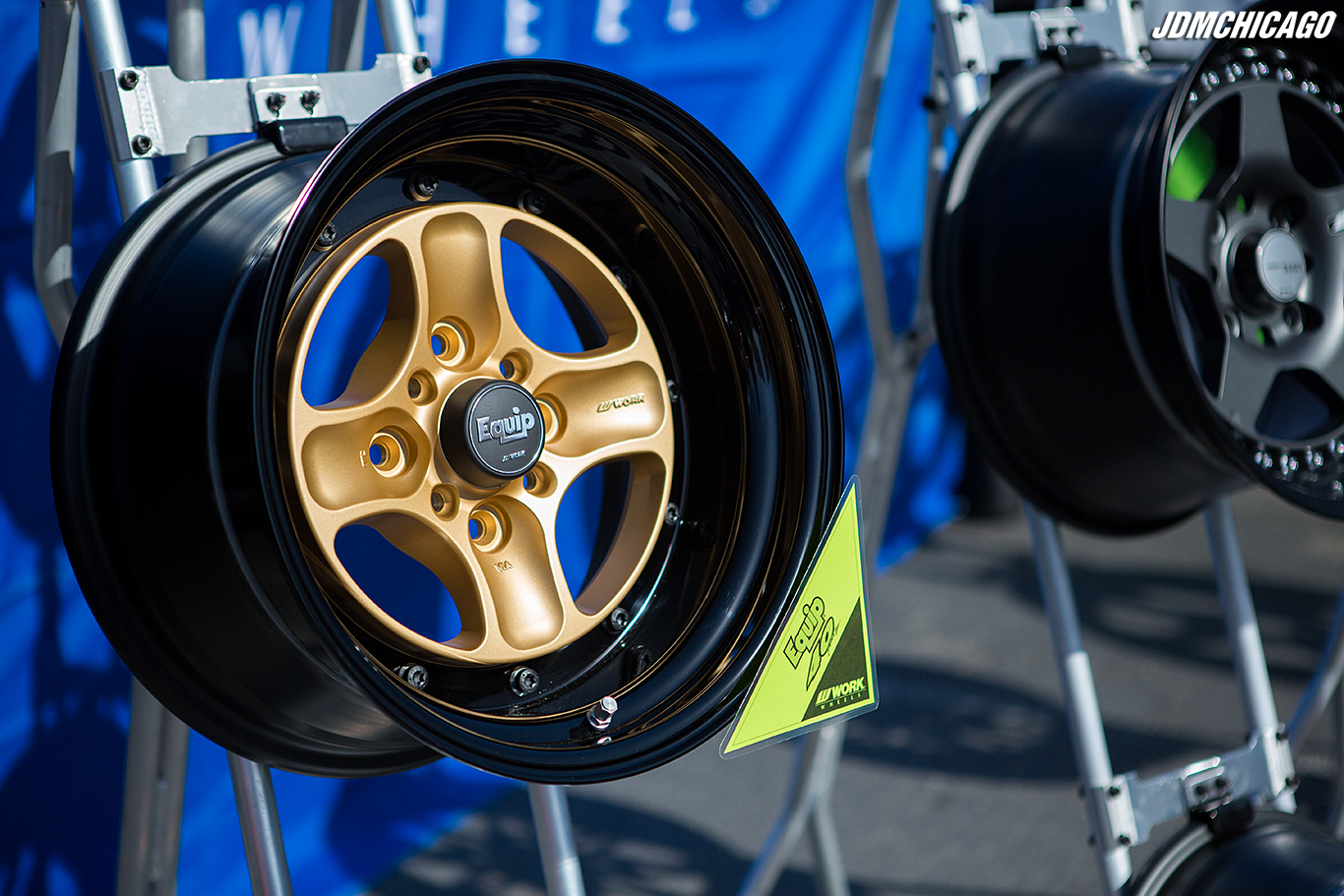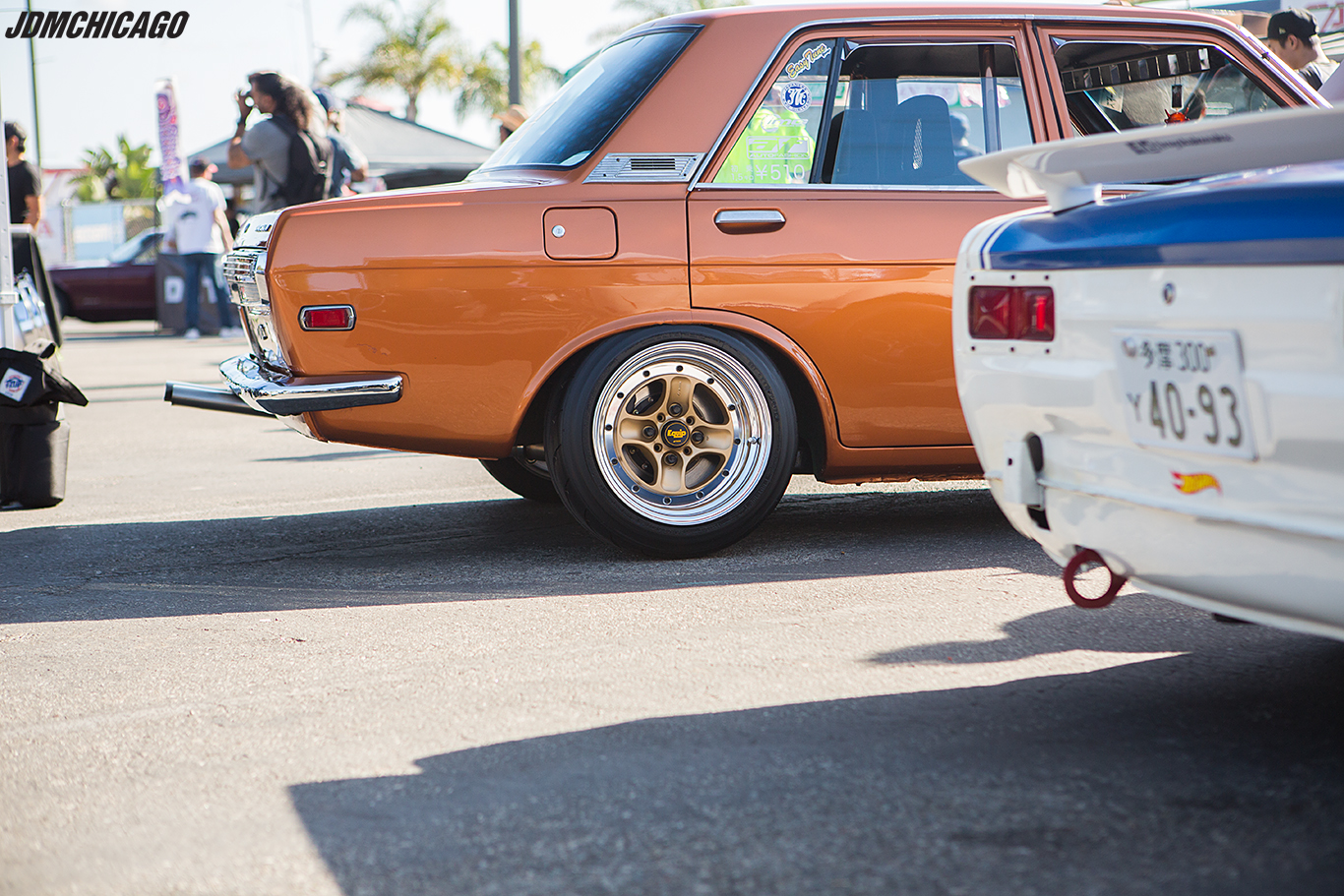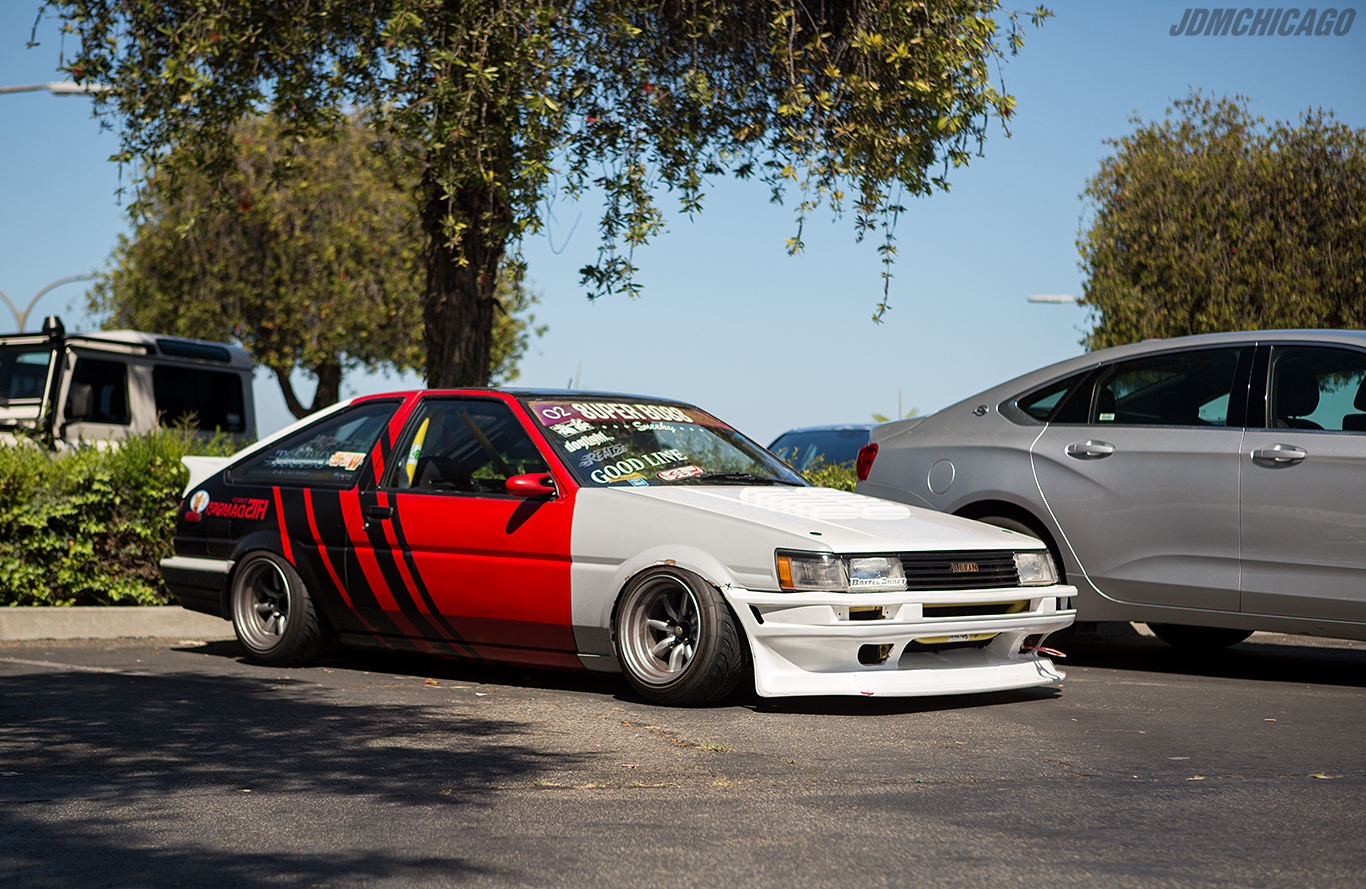 Wrapping up this set with one last parking lot gem…
-jdmchicago