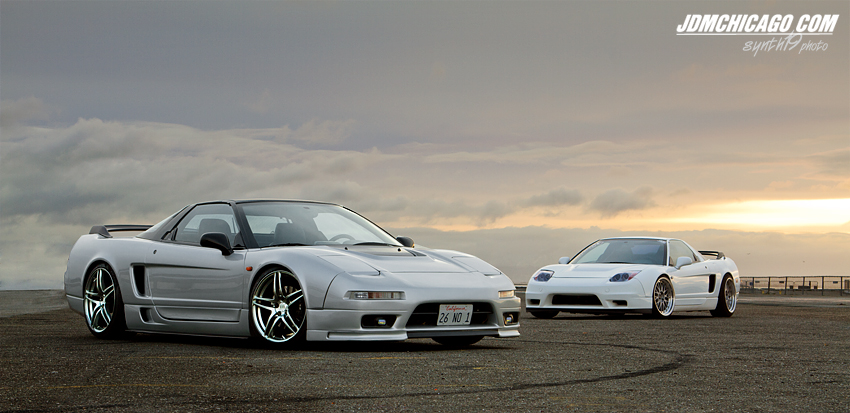 Photos:  Ginash George (Synth19 Photo) and Mike Maravilla (Unscene Media)
Video:  Mike Maravilla (Unscene Media)
Click here to discuss this car on the forums and to check out all the pics in HIGH RES GLORY.
A group of us from Chicago planned to attend Wekfest in Norcal several months ago.  As an NSX owner and enthusiast,  I figured that it
might be a good idea to hook up with some local NSX owners and see if they would be interested in a photoshoot.  The first person I thought
of is Mike Cruz who I have been hounding for some time.  His Advan Model 5's were on my list of "must-have" wheels,  but he would never
budge on any offer I gave him.  After seeing the wheels in person,  I understand why he could not part with them.   (Click here for a 1920 x 1080 wallpaper of the above shot)!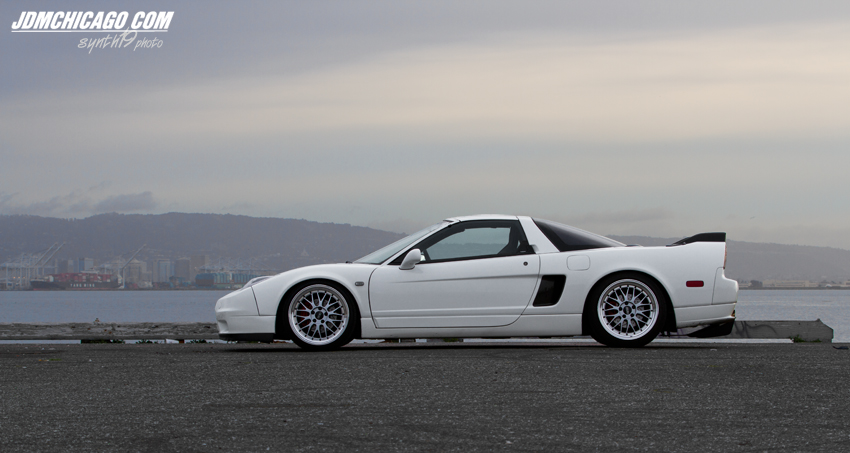 Second on my list of NSX owners to meet was Brian Lee.  Brian isn't exactly your typical NSX owner.  He's one of those guys who doesn't
follow the typical mold.  Just looking at his NSX may disgust traditionalists,  but we are impressed with Brian's willingness to mod his car
without worrying about what others think.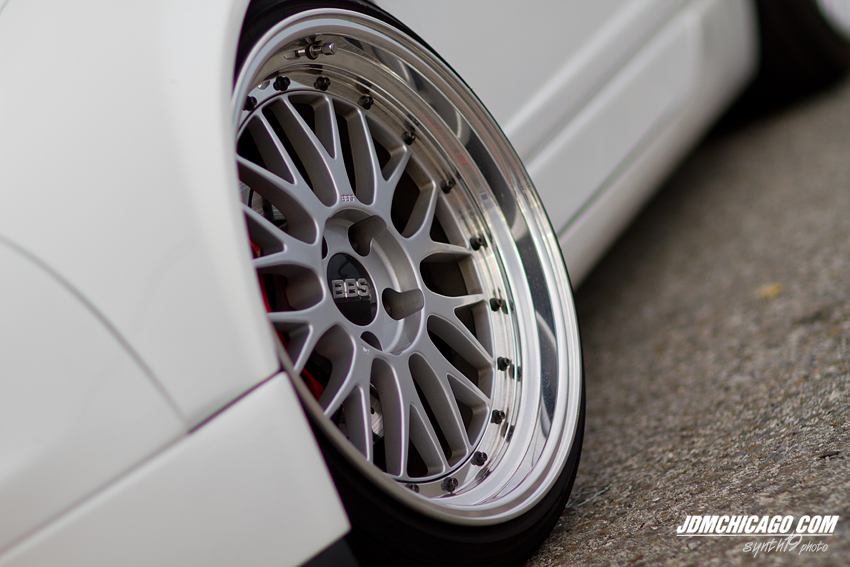 And this is exactly why we do not consider Brian your standard NSX owner.   Custom refinished LM's in an aggressive 18×9 (+7) front,
and 18 x 10 (+7) rear.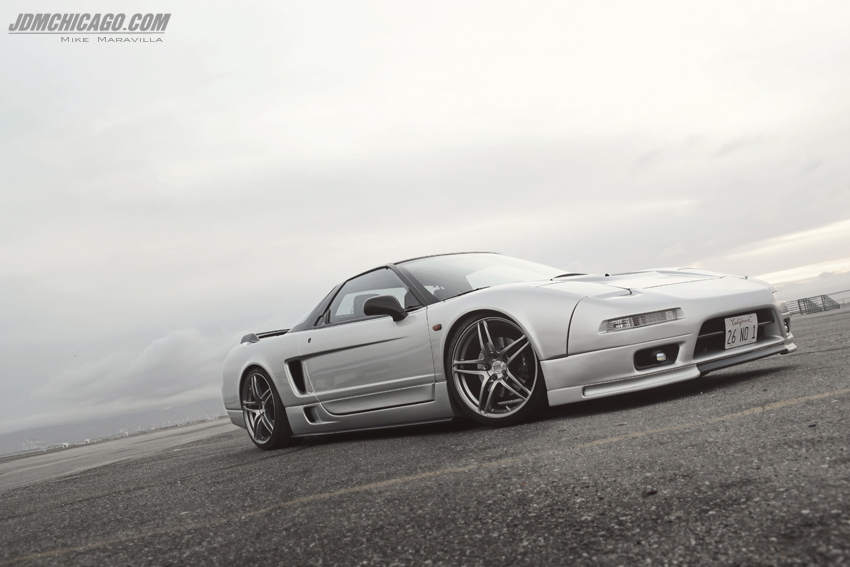 Mike Maravilla and I really have different styles of photography,   but I really like how his approach is distinctive and original.  Above is a
pic Mike Maravilla took of Mike Cruz's NSX.  Although this NSX is an NA1,  it is heavily modified with a comptech supercharger and also
underwent a 6-speed conversion several years ago.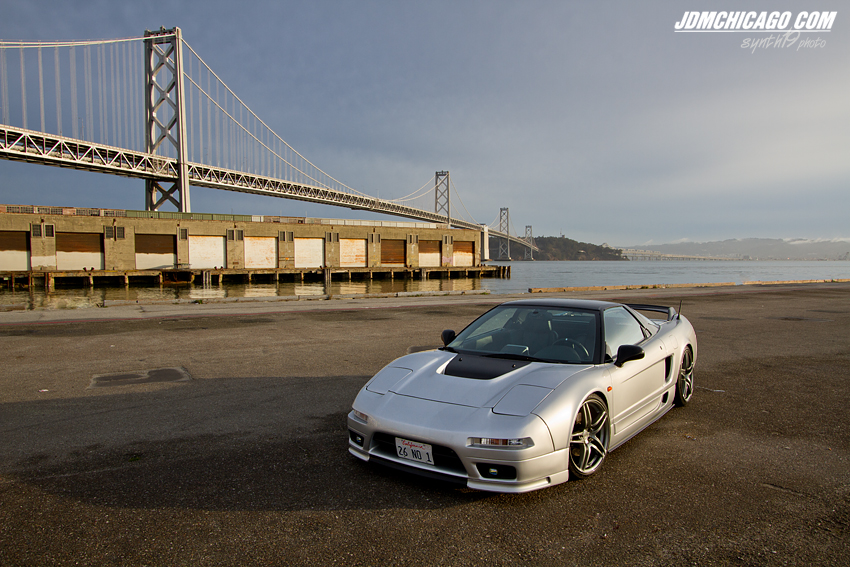 Mike Cruz's NSX has been slowly transformed over the years to the beauty that it is today.  Mike told me he originally picked up the car in
Seattle.  Site unseen,  Mike took a huge risk but purchased the car based on a recommendation.  For the most part,  the nsx was all that was advertised,   but Mike felt it could use a fresh coat of paint.  Along with the refresh he opted to install a mode4 02+ style front bumper, Downforce sport front lip,  Downforce Carbon Fiber Type R hood,  Downforce side  splitters (attached to Stacy's custom side skirts), and the 02 rear valance
with 02 tail lights.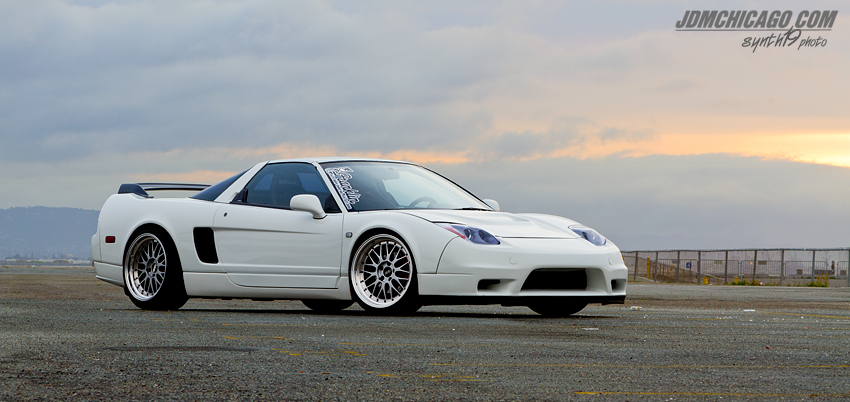 Brian hasn't had his NSX as long as Mike,  but he sure is racking up the miles.  Brian is currently a student and the '96 NSX serves as a daily driver.
You almost have to cringe knowing that his NSX serves to transport co-eds and kegs;  but then again,  maybe this isn't exactly a bad thing.
Brian's NSX is also an NA1,  but he opted for a full 2002+ conversion.   Some like the old school "flip up" lights,  but others prefer the updated look as shown here.   Here is a 1920 x 1080 wallpaper of the above shot.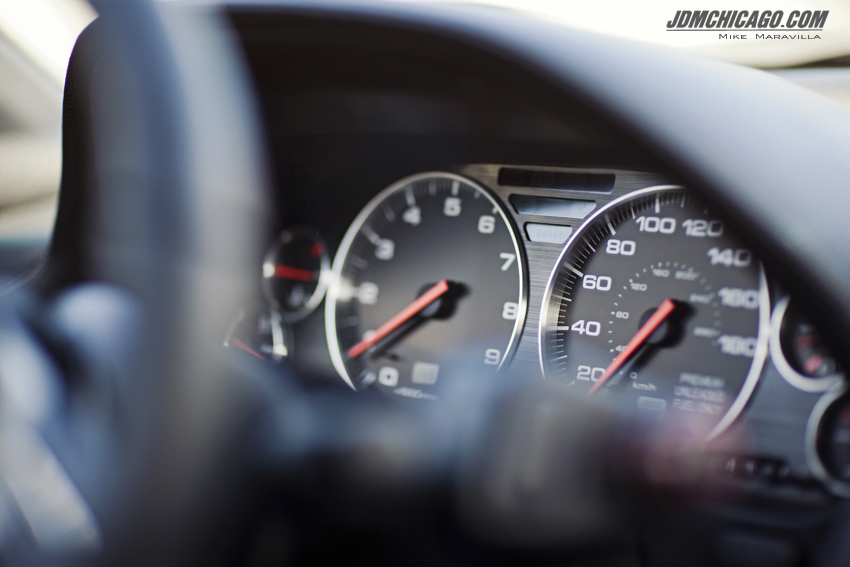 An interior shot of Mike Cruz's NSX shot by Mike Maravilla.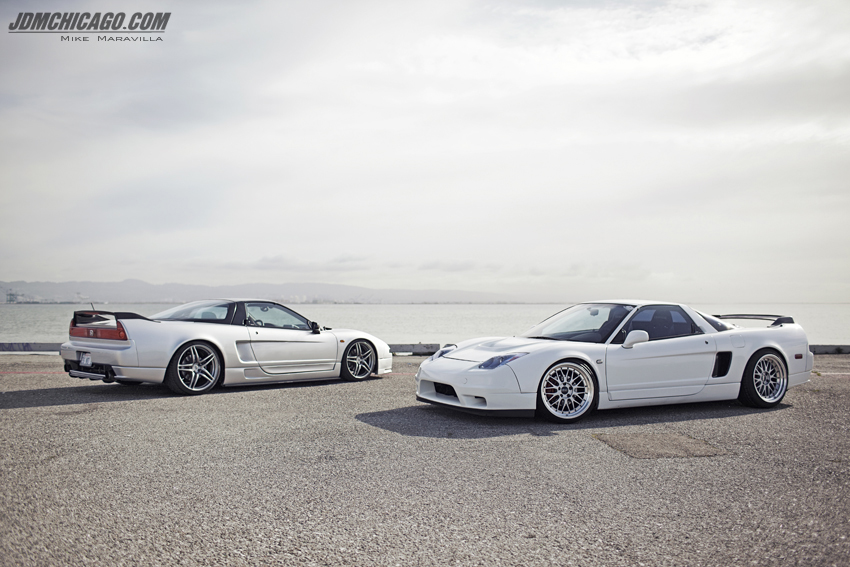 Both NSX's,  basking in the California sun.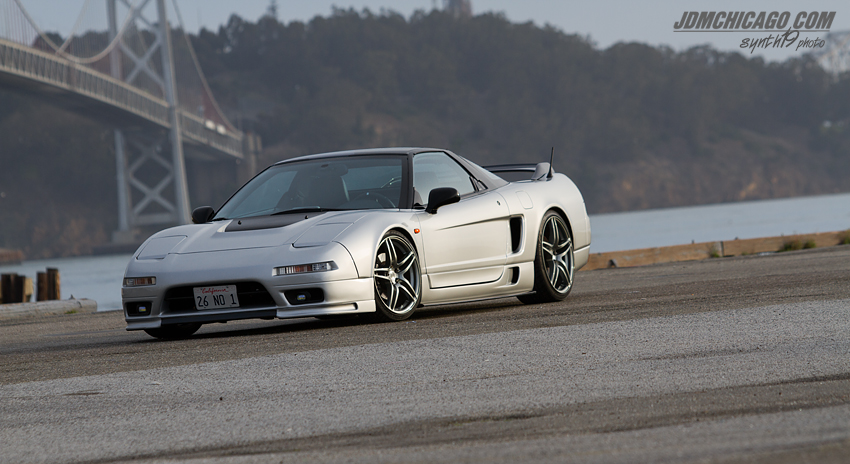 Above is one of my fav shots of Mike's NSX.  1920 x 1080 wallpaper by clicking here.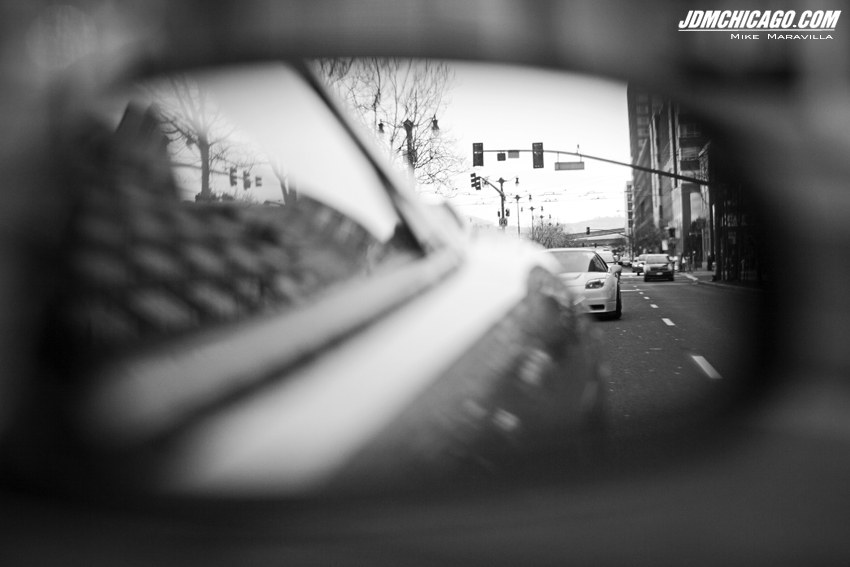 Thanks gentlemen for the opportunity to shoot your cars.  See below for a sweet video by Mike Maravilla and an image gallery for more pics!
If you have a fast connection,  I urge you to check out the forums to see all the pics in one thread.
The Official Video:
JDM Chicago Feature: Bay Area NSXs from Unscene Media on Vimeo.
Click below for higher res shot:
Ginash- Synth19 Photo Set:
Mike Maravilla's Set:
Comments
comments